It happens a lot of times when we want some kind of sunglasses that we think of ,in our heads only but we are never able to find them in stores. So here we provide you with some basic and easy DIY ideas for your sunglasses makeover which you will surely going to love.
The first idea that we have for you is a DIY donut sunglasses idea. You can simply color the outer frames of the glasses and then further make it look like a donut. The next are rhinestone glasses which are easy and looks glamorous. You simply have to stick some of the silver colored jewel stones at the corner of the frame. One of the most popular of these ideas has been this pearl strap idea for your sunglasses to make them look classic and contemporary. Next are the DIY beaded sunglasses where the frames are decorated with beads of different kinds. Have a look at these embellished sunglasses where you only have to decorate the corners of the frame with some sort of flowers. Next is a pair of pearl encrusted sunglasses easy and trendy at the same time. You can also simply paint your sunglasses with some sort of spray paints to get them a cool make over. Next is the floral festival sunglasses decorated beautifully with sunflowers made of clay. These are pearl channel glasses with cat eye shades made with some a little effort and a lot of love. The next are watermelon inspired sunglasses which are funky and party type sunglasses suitable for the upcoming summers.
Do not forget to try at least one if not all of these 12 Awesome DIY Sunglasses Makeovers and impress your friends.
Donut Sunglasses: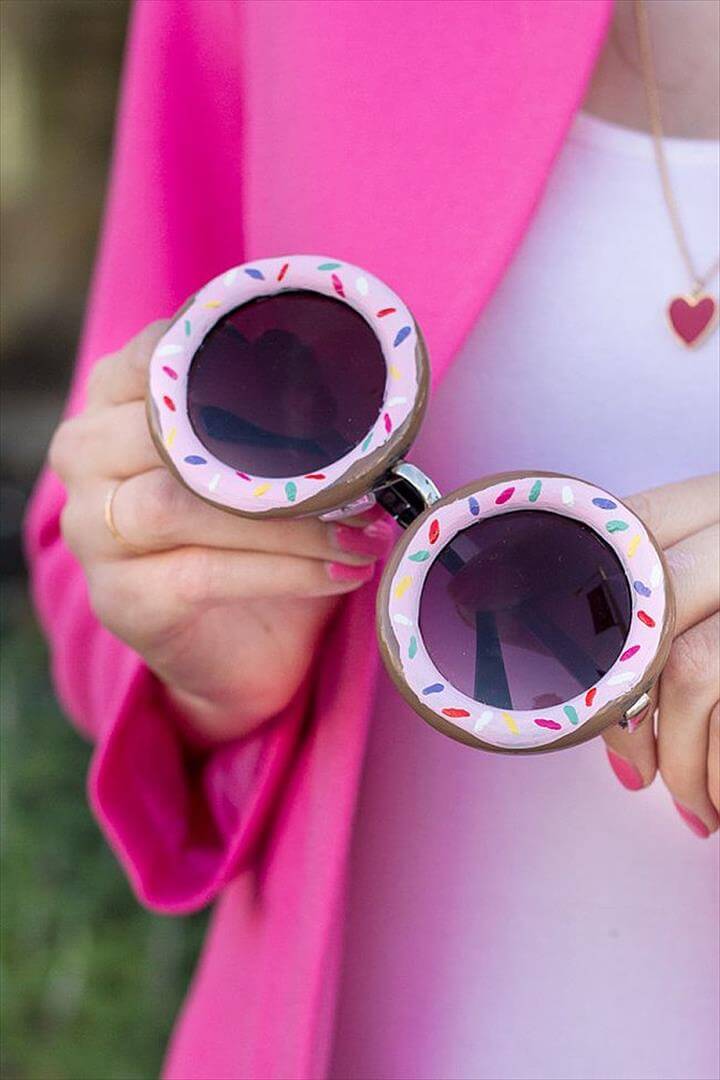 Image: studiodiy
Rhinestone Sunglasses: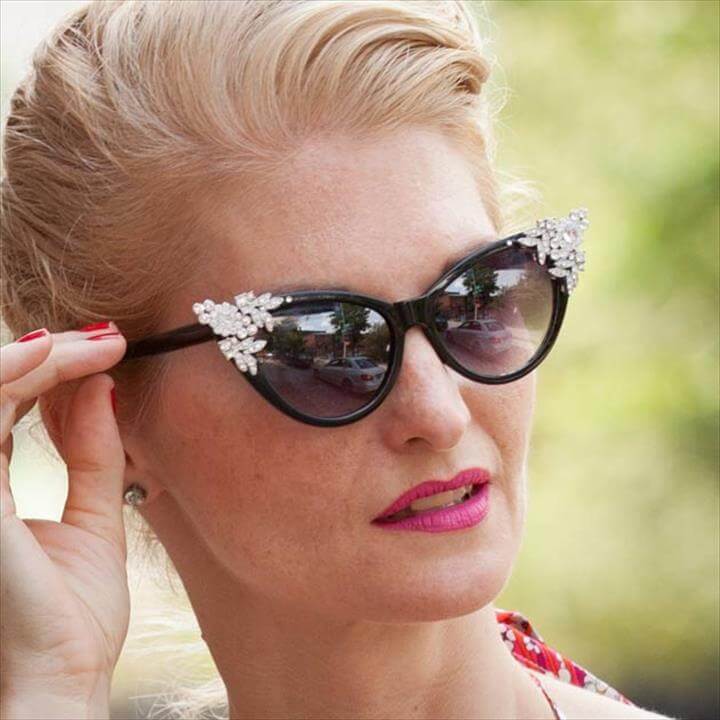 Image: trinketsinbloom
Pearl Sunglass Strap

: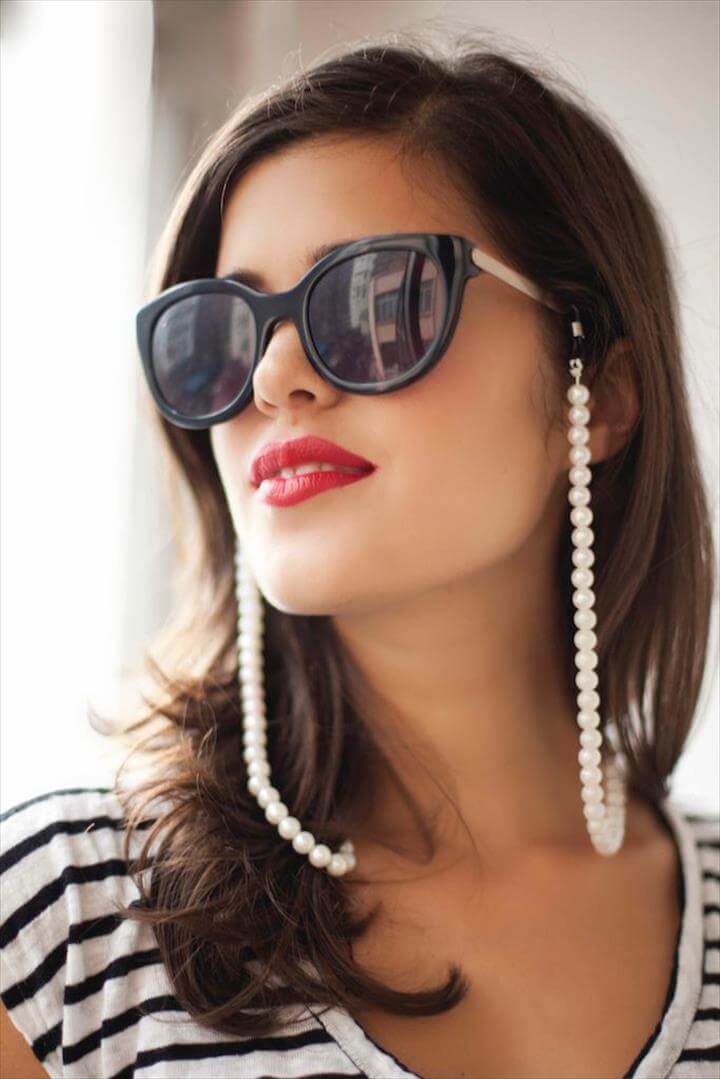 Image: apairandasparediy
Beaded Sunglasses

: DIY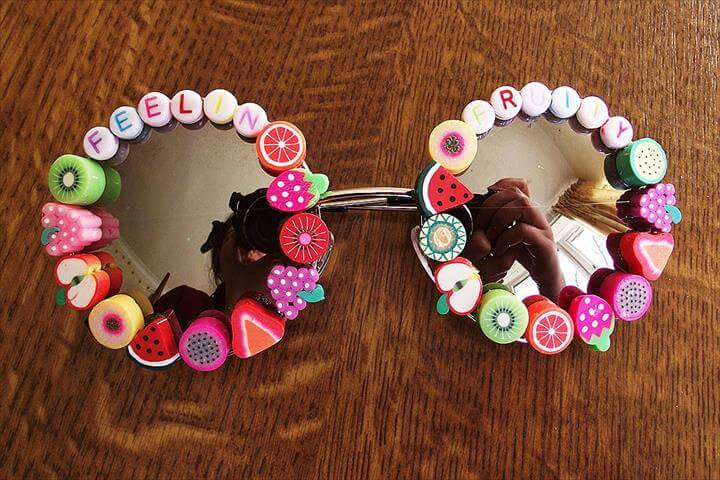 Image: heypreston.co.uk
Colorful Beaded Sunglass: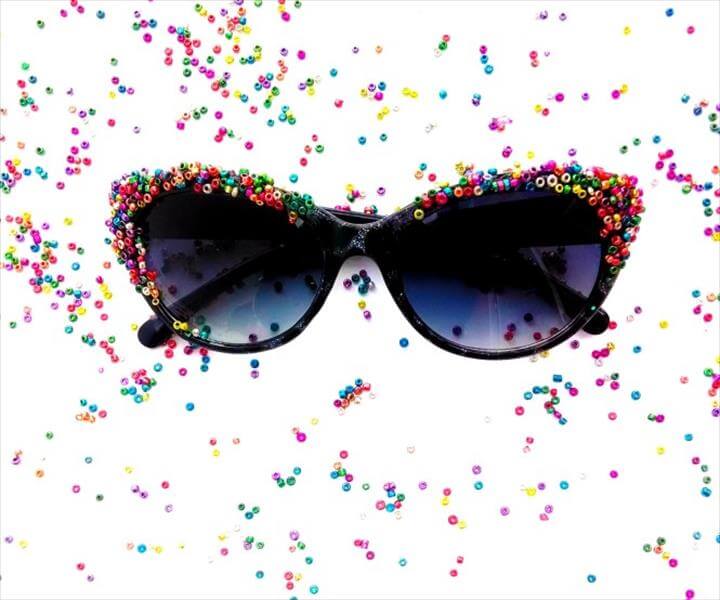 Image: mellieandlou
Embellished Sunglasses: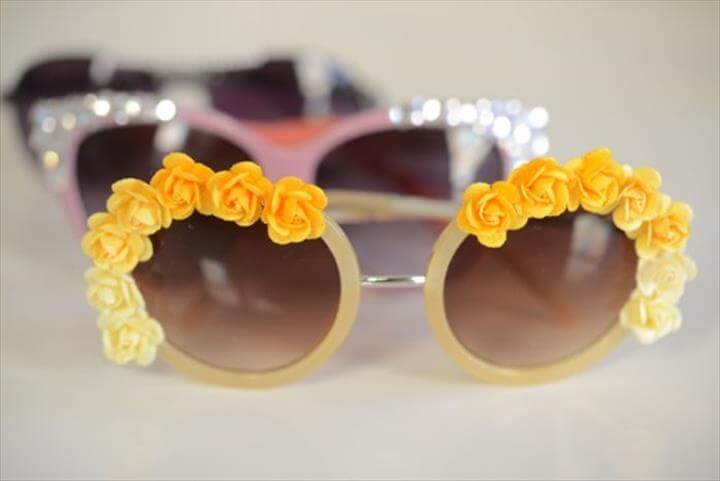 Image: cupcakesandcashmere
Pearl Encrusted Sunglasses: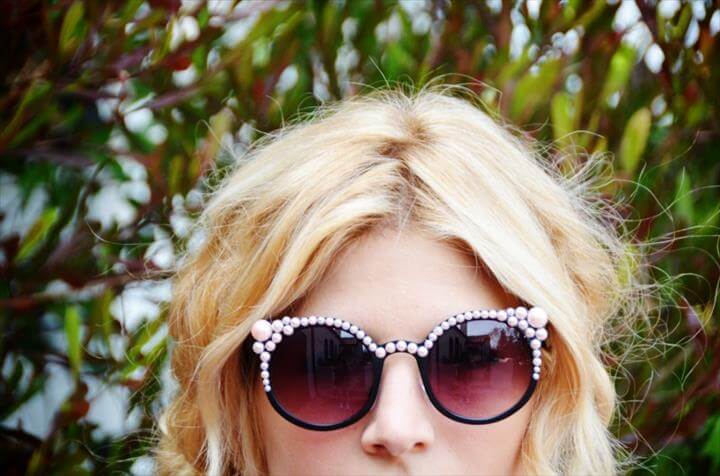 Image: mrkate
Painted Sunglasses: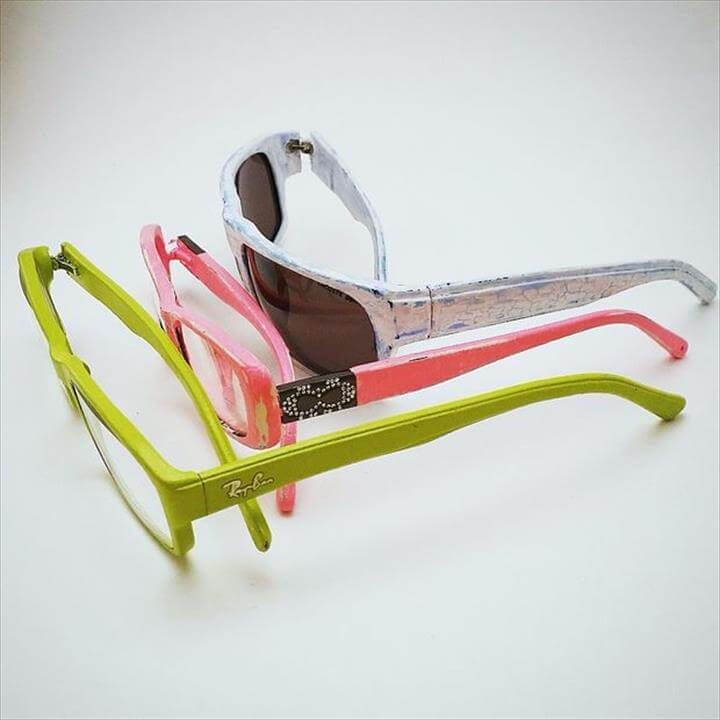 Image: instructables
Floral Festival Shades

Sunglasses

: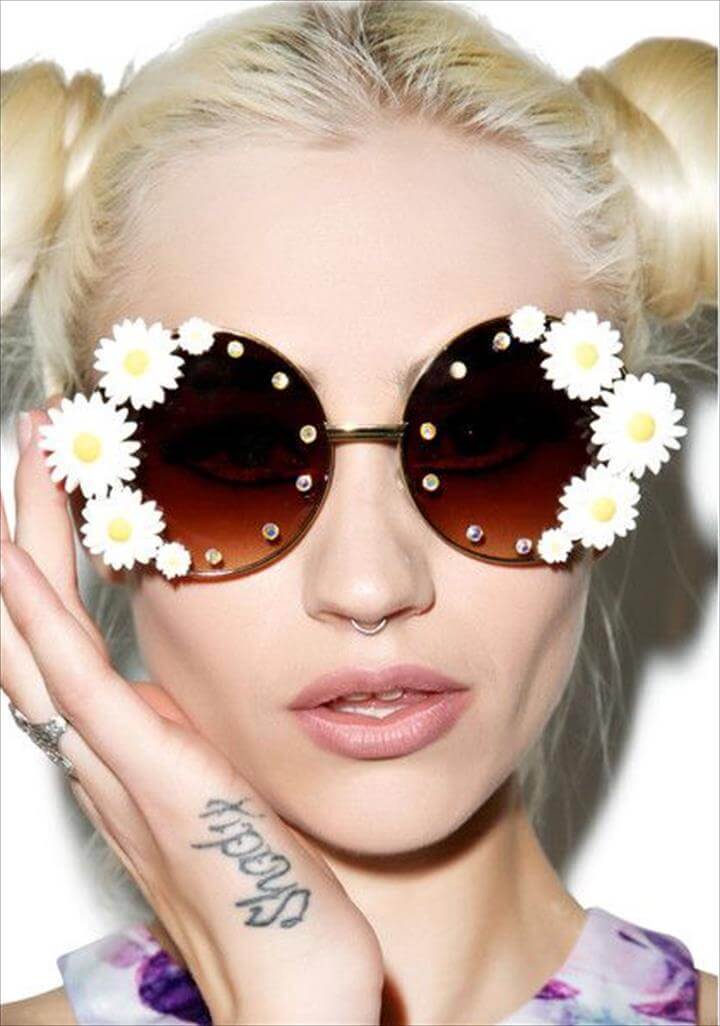 Image: trendhunter
Pearled Channel Glasses

: Cat Eye Shades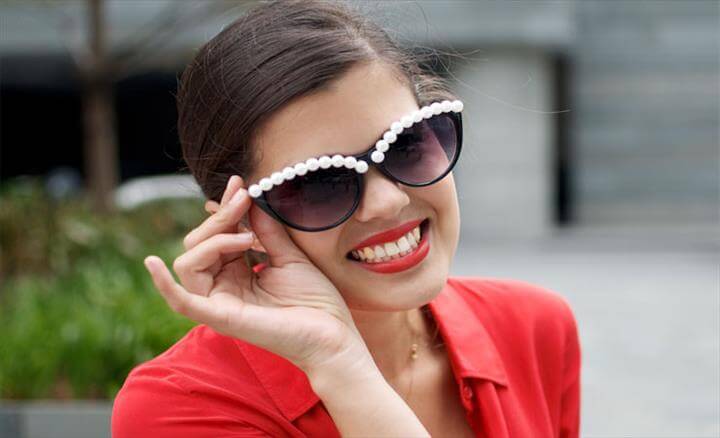 Image: apairandasparediy
Watermelon Sunglasses

: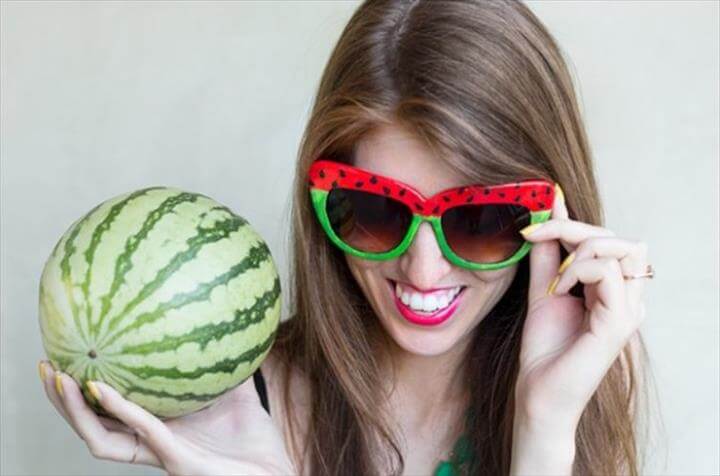 Image: ehow
Pearl Sunglasses

– Nice Idea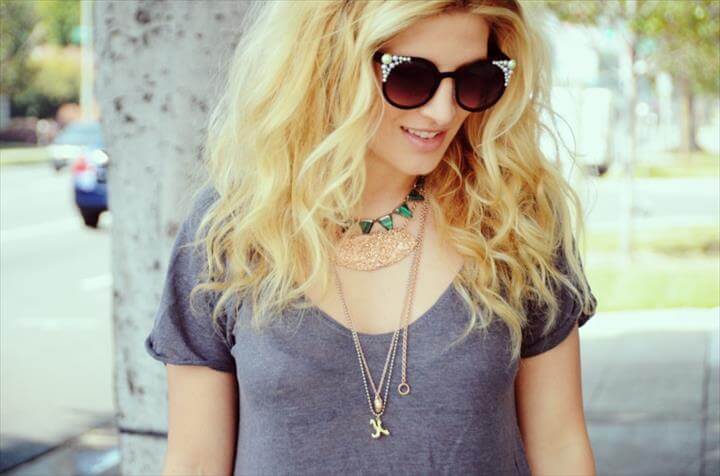 Image: mrkate