Gifts are the best way to strengthen your bond with your loved ones. And when the gifts are handmade the love is going to double up. It's not easy to pick up a gift for a girl as they are hard to please. Also, there is a huge variety of things to choose from while selecting a gift for the girls. To make this girl gift task easy for you we have brought to you these easy and fun 18 Easy DIY Gifts For Friends With Top Tutorials. These crafty gifts are not only going to please the girls but surely make them drool over these lovely gifts too.
Also, there are gift ideas for each age group of the girls from grandmothers to the little ones. For example, there is a lovely collage heart photo frame to make for your grandmothers and a lovely fruity tote bag for the mom. The pretty and colorful bracelets and tassel necklaces would be the best gifts to make on the friendship day so do grab some yarn and cords to make some. The little girls are going to be more than happy by receiving gifts like cupcakes, candies in a candy shape box, glove monsters, and more. Each of these fun crafty gift ideas is super easy to make as they got the tutorial links attached.
Gorgeous Ombre Tassel Necklace:

Here is how you can make this lovely ombre tassel and use it as a perfect DIY gift for the ladies around you. So grab some bright yarn hues to make the tassels out of them. Then using the jump rings you need to combine the tassels and turn into a necklace. This would make a lovely Mother's day gift idea too.
Tutorial: homemadebanana
Pretty Origami Gift Box DIY: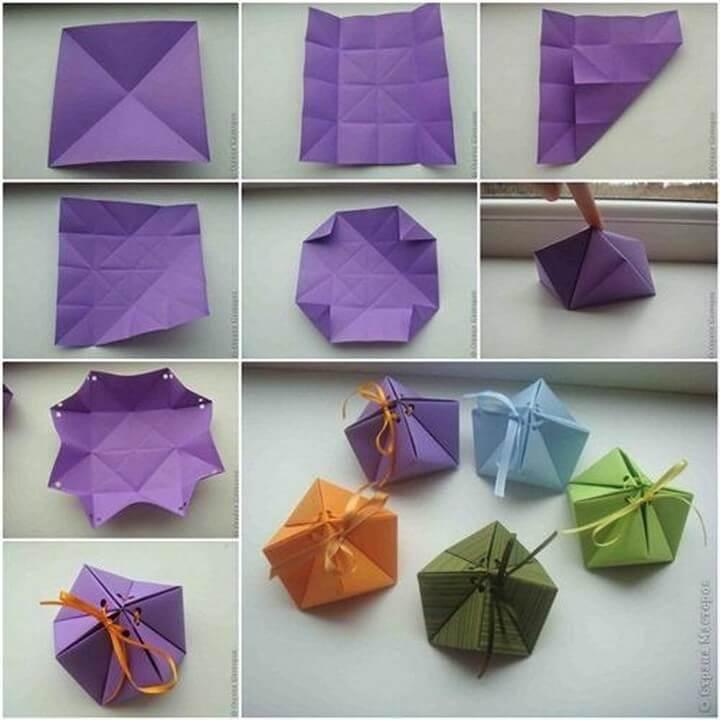 Even the handmade gift box is a part of the gift and its value. So for the next festive season, you can use this pretty origami gift box idea to create a lovely and custom gift box.  With a few folds and twists to the origami paper, you can easily make one. Embellish it with the paper butterflies and ribbons to look more fun.
Tutorial: icreativeideas
Personalized Paracord Charm Bracelet Tutorial: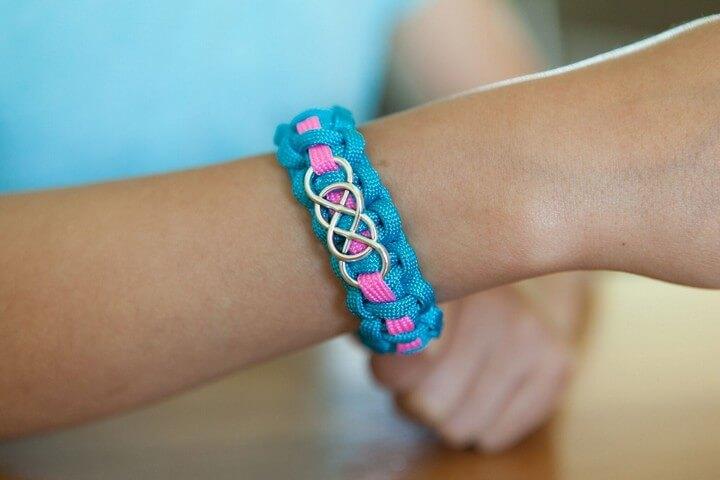 Need a gift idea for your friends? How about making these gorgeous and personalized paracord charm bracelets? You need bright and beautiful colors in the paracord and some metal charms to shape up these boho bracelets. They are best to celebrate the friendship day with a nice and heartwarming gift.
Tutorial: youtube
Tissue Paper Flower Gift Topper: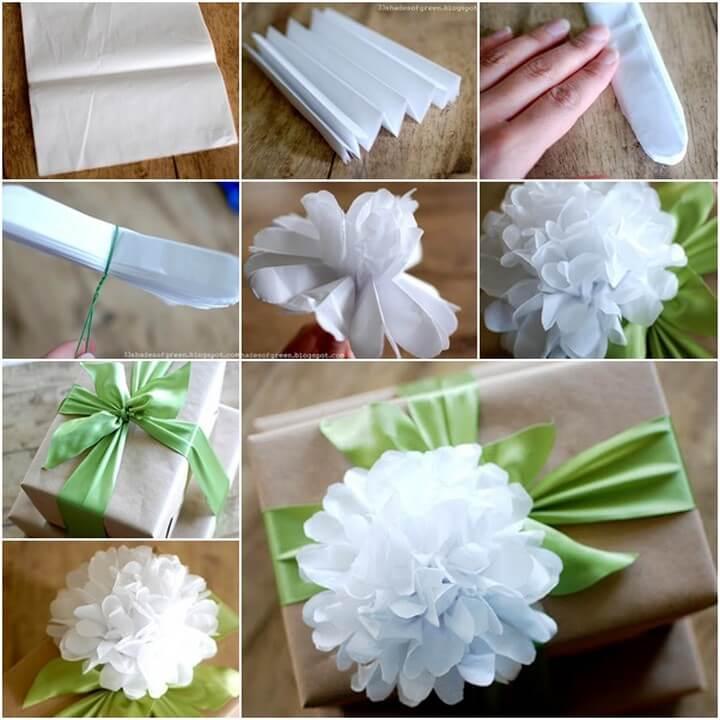 Make your gifts look more valuable and special with this idea of DIY tissue paper flower gift topper. Yes, a simply wrapped gift box would turn out to look super stunning and cute with this tissue paper flower gift toppers. These flowers are super easy to cut out and then attach to the gift box.
Tutorial: fabartdiy
Fruity Pom Pom Tote Bag: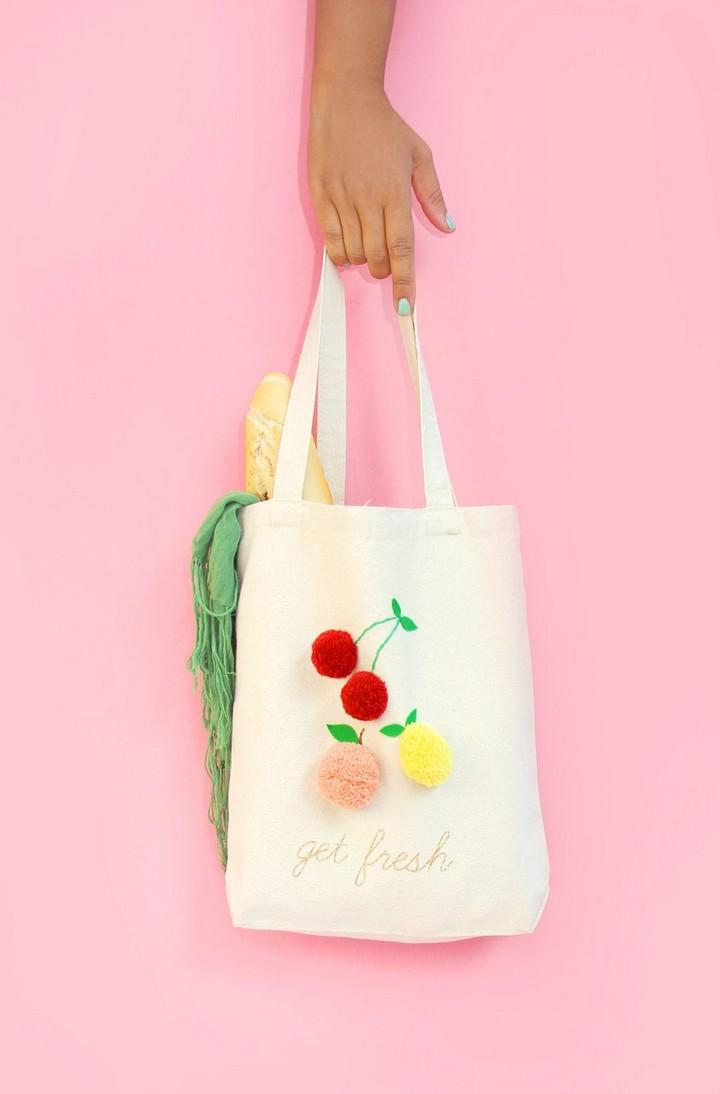 One of the best gifts for the housewives and moms is a tote bag and if you put your hands on these fantastically fruity pom pom tote bag then its more than special. The white and simple tote bag has lovely fruity leaves embroidered and below them, the colorful pom-poms have been attached to look super fruity and summery.
Tutorial: damasklove
Give Your Shot Glasses A Grown-Up Upgrade: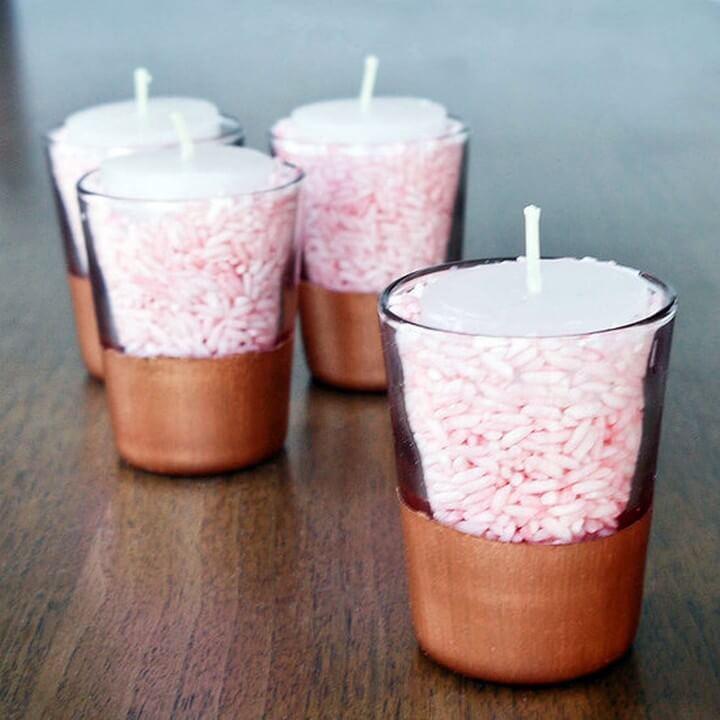 If you need a gift for the hostess then nothing can beat these adorable and cute shot glass candle lights. Yes, the cute shot glasses have been turned into these adorable sets of candle lights with some added paint at the bottom. Once the paint is dry, pour some rice in the shots and place the candles.
Tutorial: popsugar
DIY Heart Photo Display: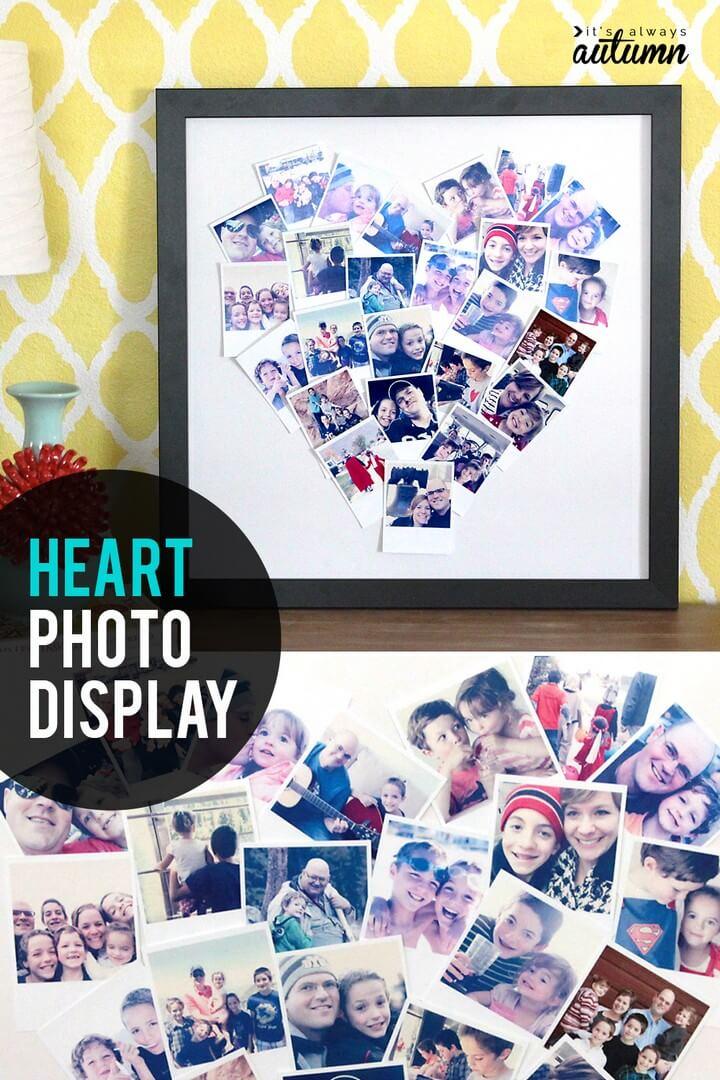 Photo collages make the best gift ever and now you can make one at home on your own. Here is this lovely DIY heart photo display to use as the perfect gift for anyone in the family. So you would need some cute and memorable photos and a frame to create this gorgeous heart collage display.
Tutorial: itsalwaysautumn
Pom Pom Garland Gift: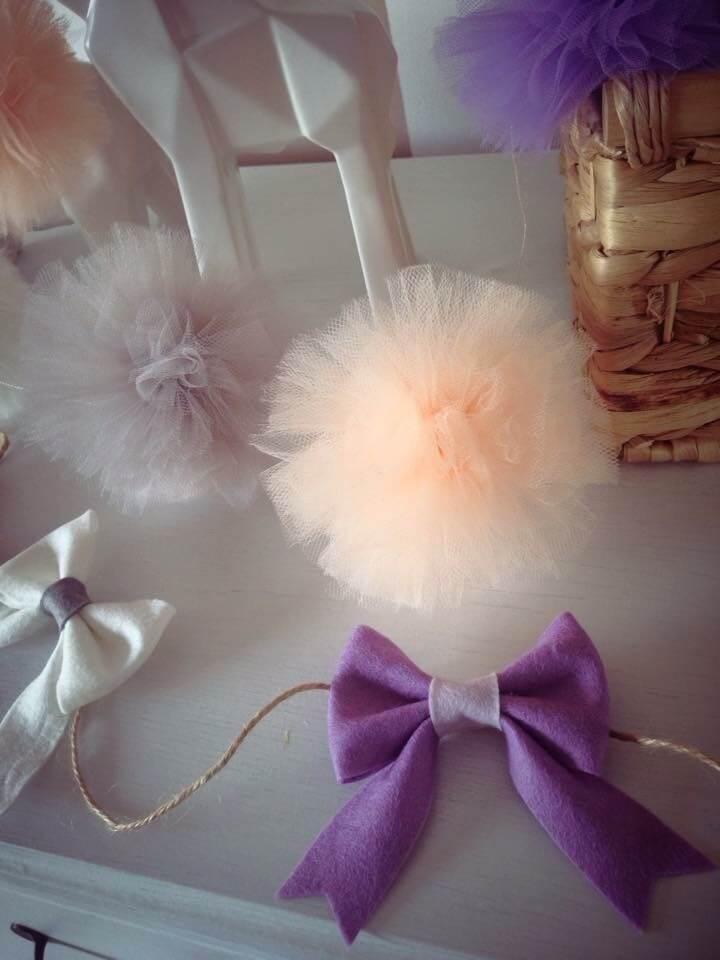 No matter what is the celebration the décor is so undone with a lovely and cute garland to be a part of your décor setting. So this time you can try something new and make these adorable pom pom garlands. These gorgeous tulle garlands are pretty replacements for the furry yarn balls and thus would make a great gift too.
Tutorial: thecraftymummyblog
A Pearl Bead Stitch Ring For Girls: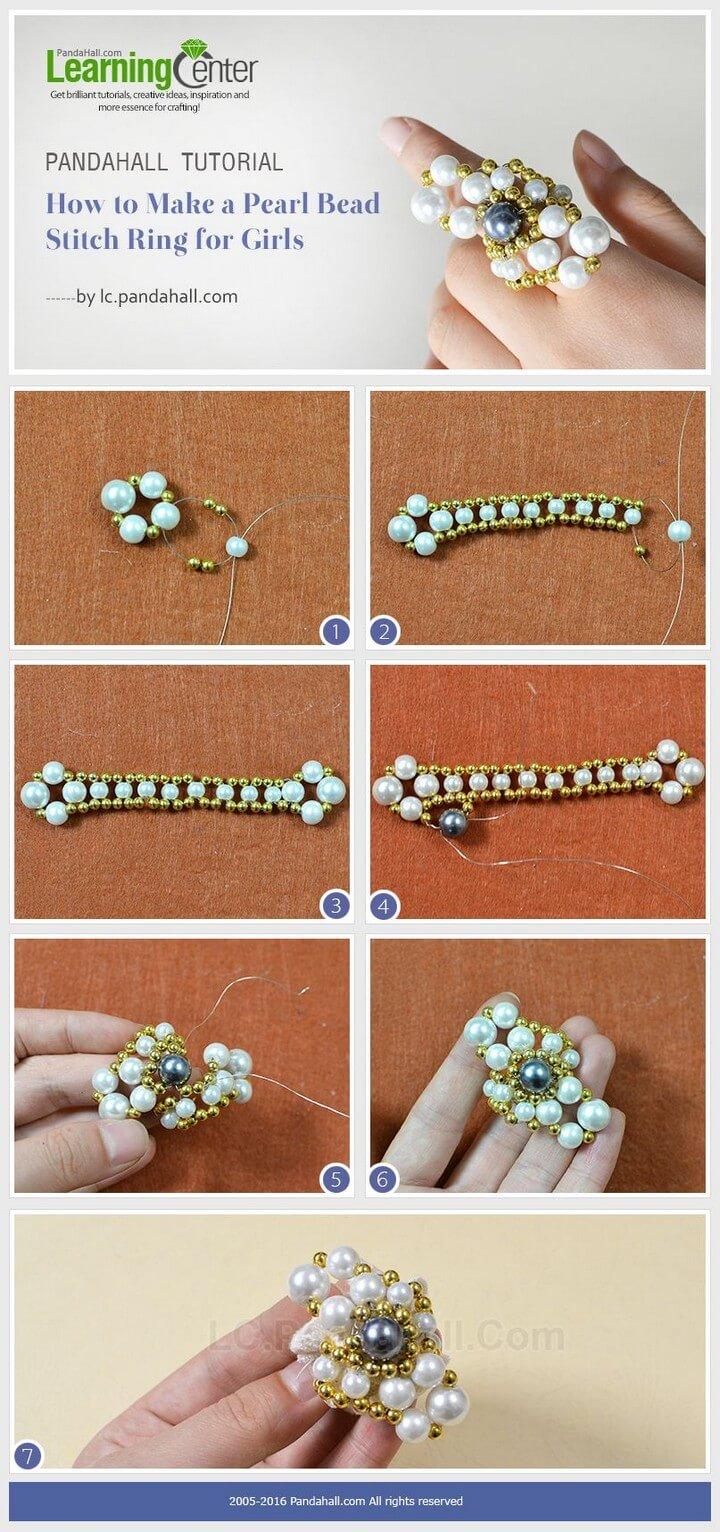 Jewelry items make one of the best gifts but buying them from the stores can be super costly. Now you can make this adorable pearl and bead stitch ring to use as the perfect heartwarming gift idea. So grab some gold seed beads and the white peals to make this gorgeous ring for the pretty girls around you.
Tutorial: craftstylish
Friendship Bracelet: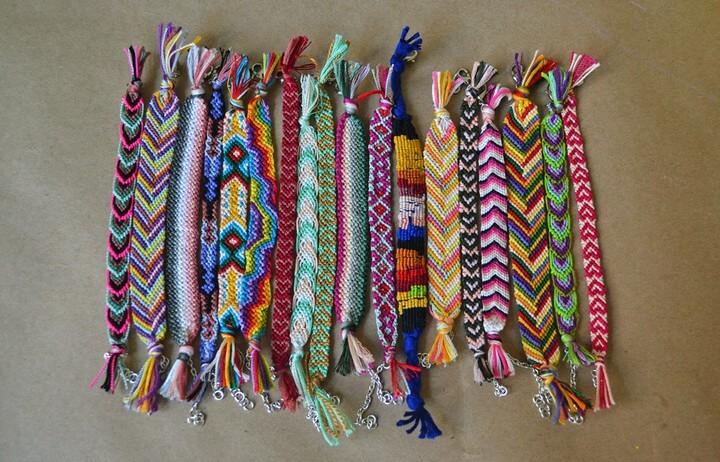 Make these creative DIY wrap gifts for your best friend to celebrate the friendship in the most fun way. You can easily make these adorable and minimalistic bracelets at home. All you need is some leather cords, beaded chain and the linen cords to make multi-colored bracelets. This gift is going to get so much love.
Tutorial: youtube
How To Make Gift Ribbon Slippers: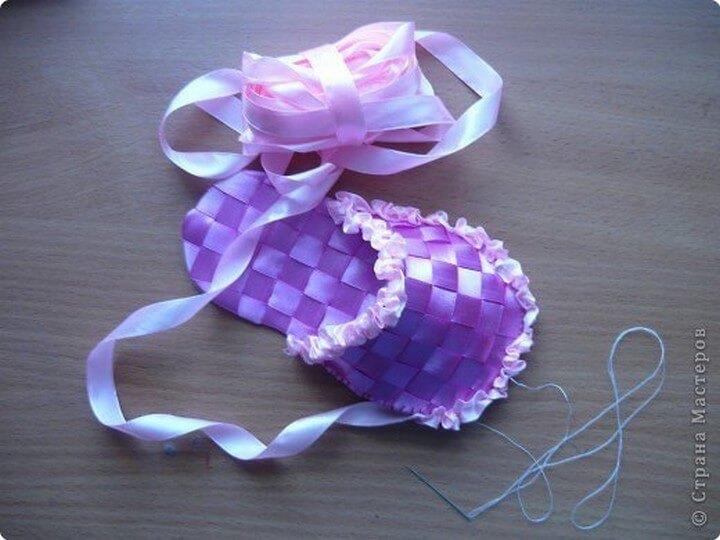 Help your kids to make the best gift for the mommy or grandmother with this idea of gift ribbon slippers. The pretty slippers firstly need to be cut out of the cardstock and weaving of wide ribbon all over them. The ruffled ribbon makes the pretty flower and strap embellishment for the slippers to look accomplished.
Tutorial: howtoinstructions
Cork Pin Board: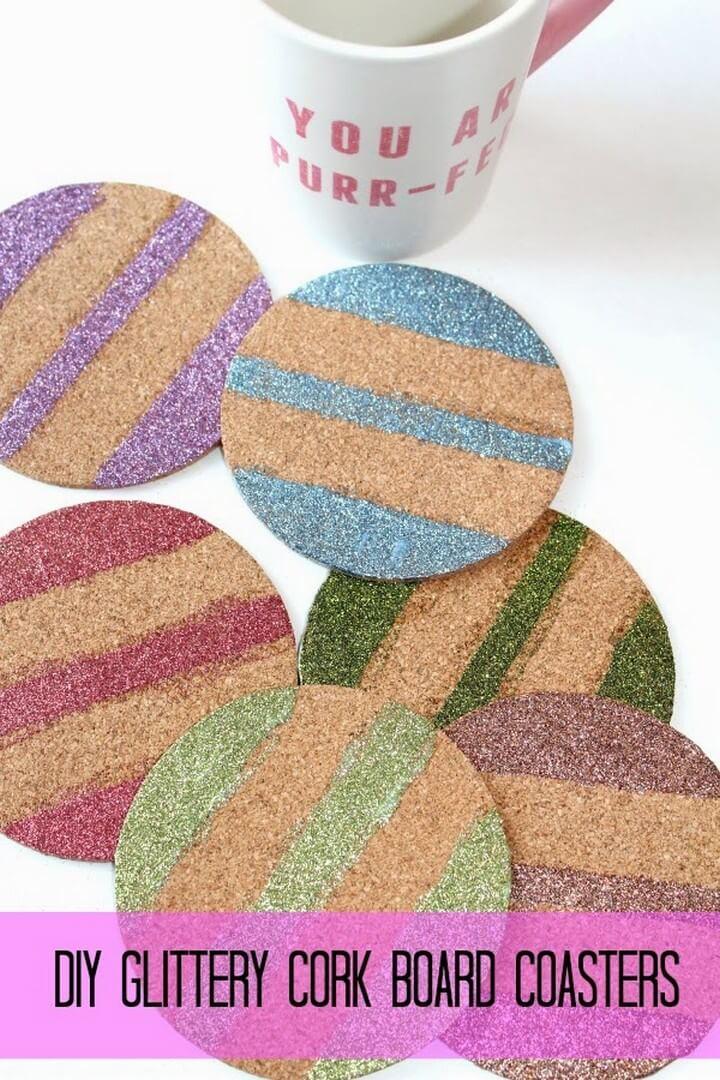 Pinboards can be super fun and stylish and these cork pinboards are the proof. The circular-shaped cork boards are decorated with glittery paint hues and that too in a variety of designs and patterns. A pack of these painted cork pinboards would make a really fun and functional gift idea for the dorm rooms.
Tutorial: sunnydaystarrynight
Cupcake Gift For Girls: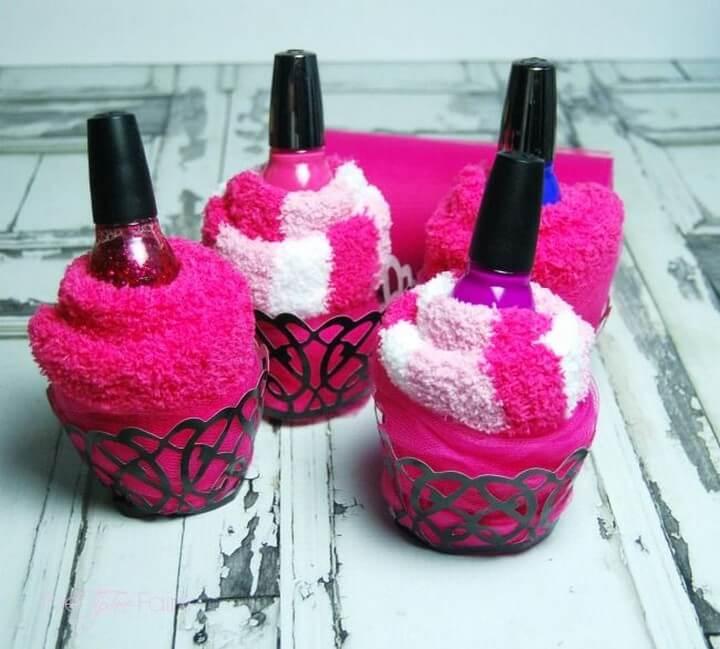 Cupcakes can bring a smile on the face of everyone thus they make a really cute and yummy gift idea too.  So now you can bake a cute chocolate cupcake for any of your near and dear ones. Then pack this cupcake in the handmade paper box to make it look not only interesting but super special and cute too.
Tutorial: youtube
Tshirt Memory Wire Bracelet: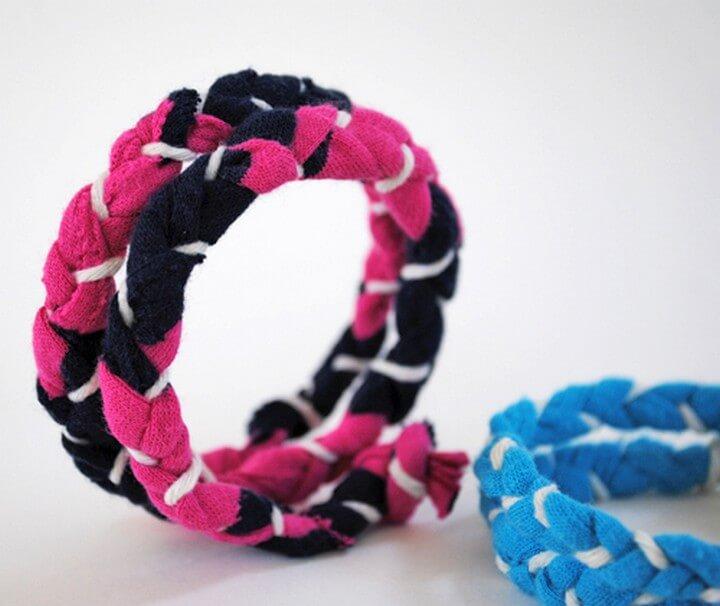 Handmade gifts are always the best no matter how cheaply and simply they are made. Here is the idea of making these adorable T-shirt memory wire bracelets for you and your best friends. Just take out any of your old t-shirt and cute out fabric strips and some strings to braid up these lovely bracelets.
Tutorial: creativeinchicago
How To DIY Easy Mini Gift Box: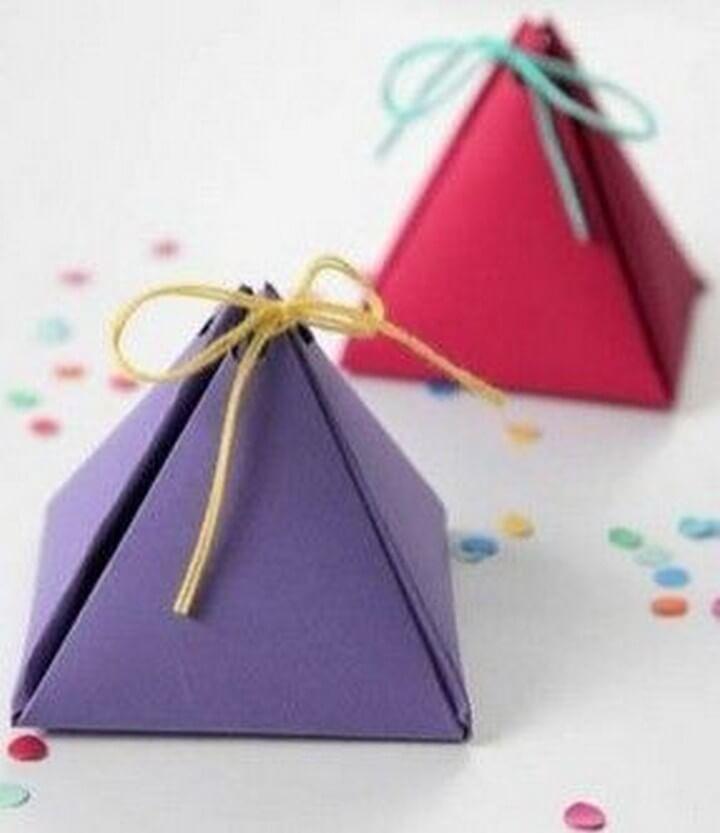 Need a unique and modern gift idea to make some lovely favors? IF yes then getting your hands on these DIY mini gift boxes would be a great idea. Using the origami paper in bright and bold hues you can easily shape up these pyramid-shaped gift boxes to make the most adorable and interesting gifts ever.
Tutorial: icreativeideas
Sequined Chain Necklace: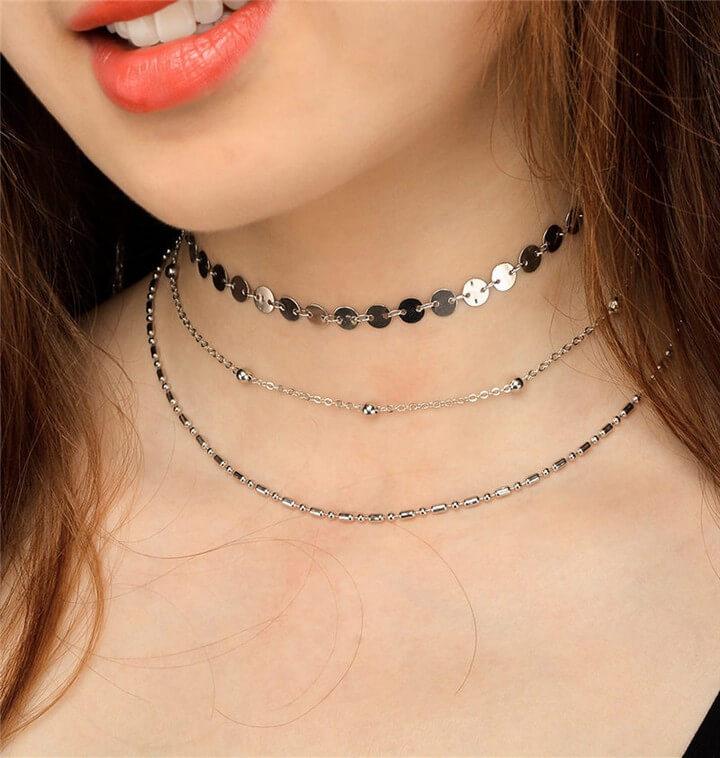 This gorgeous sequined chain necklace would make a lovely gift for your best friend this summer. The pretty golden chain has been added with some blue sequins to come out as an awesome wrist styler. You can make this lovely bracelet as a rich in style gift for the favorite ladies around.
Tutorial: brit.co
How To Make Glove Monsters Tutorial: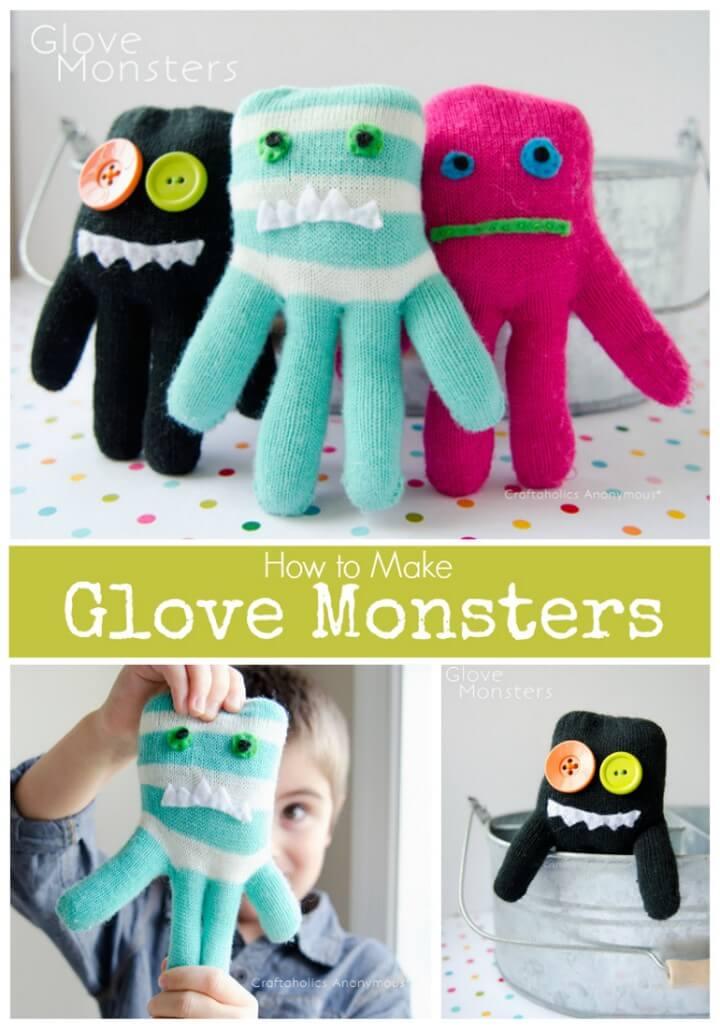 Those gloves which have lost their other halves or partners can be used to make these exciting toys for the kids. Just stuff the fingers of the gloves and then add eyes and lips to make them look like monsters. You can use felt pieces to shape up these features and also the buttons to make the eyes.
Tutorial: craftaholicsanonymous
Lovely Candy Shaped Gift Box: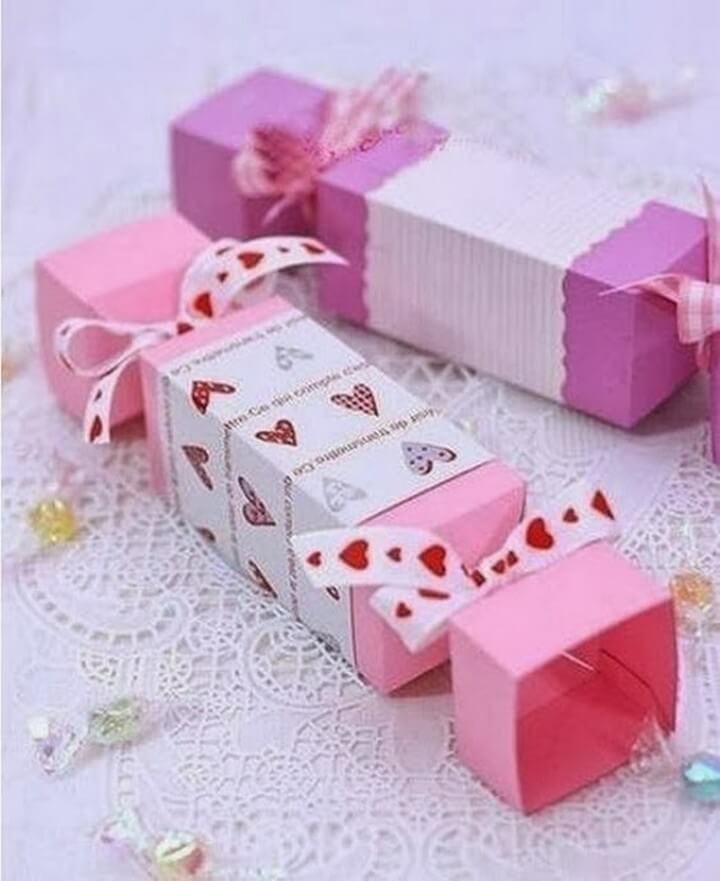 Kids love candies a lot. Just give them a pack of candies and they are more than happy to receive it. Here is this lovely candy shaped gift box to hold a bunch of the candies inside and create a lovely gift for the kids. Using a template and the cardstock in pretty bright hues you can easily shape up these gift boxes.
Tutorial: wonderfuldiy