Feather is something that can be a main craft for many of the creative projects and can help you make some of the amazing masterpieces.
The first project that we have here is a feather banner that you can literally make in no time and less expense all you have to do is to make feathers from a craft sheet and stick a bunch of these feathers on to a board to make banner. Secondly we have something for decoration purposes which is also a very good and creative idea. Also you can make some truly amazing hair accessories with the feathers such as a feather hair tie or feather hair extension band that is absolutely unique and makes your hair look great and attractive. When it comes to making some new things how can we forget about jewelry? Try makings some feather earrings like here you can see in this project over here. Use your creative skills and try making new innovative stuff with the main craft that is feather and you will be surprised with your own creativity.
Besides this we also have something for your wardrobe as well. All you need to do is to stamp feather prints on to a plain shirt to make it look like a designer or a customized shirt. This way you can add up to your stuff easily and make different and matchless projects for yourself and also you can gift them ton someone special.
Share these simple craft ideas with others too and do watch the tutorials before starting the projects so that you do not miss out on the smallest of the details of the project.
Related Posts:
Paper Feather Banner Thankful Sign: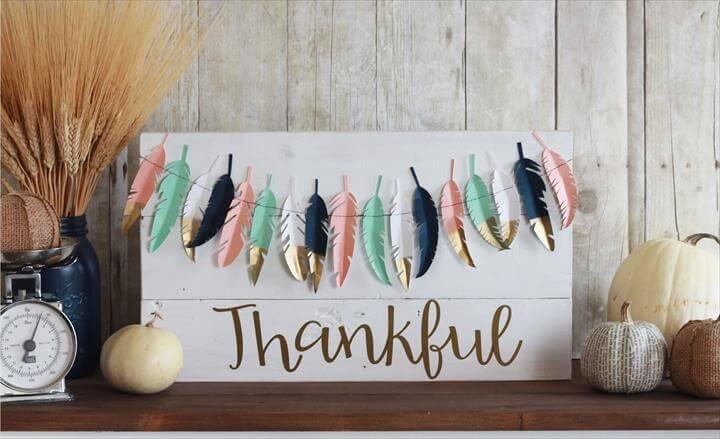 Image: finditmakeitloveit
Colorful Feather Decorations: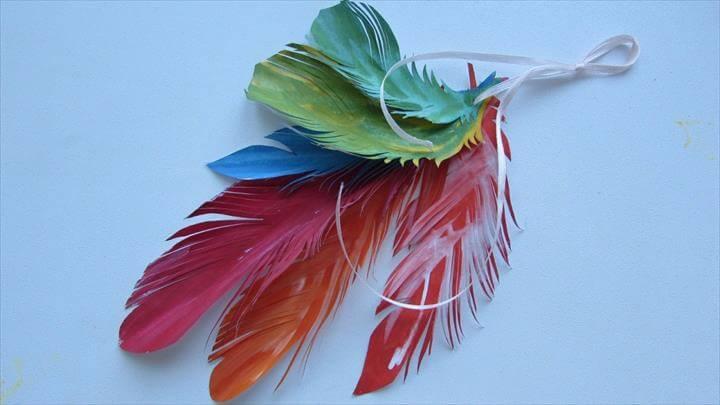 Image: youtube
Feather Hair Tie: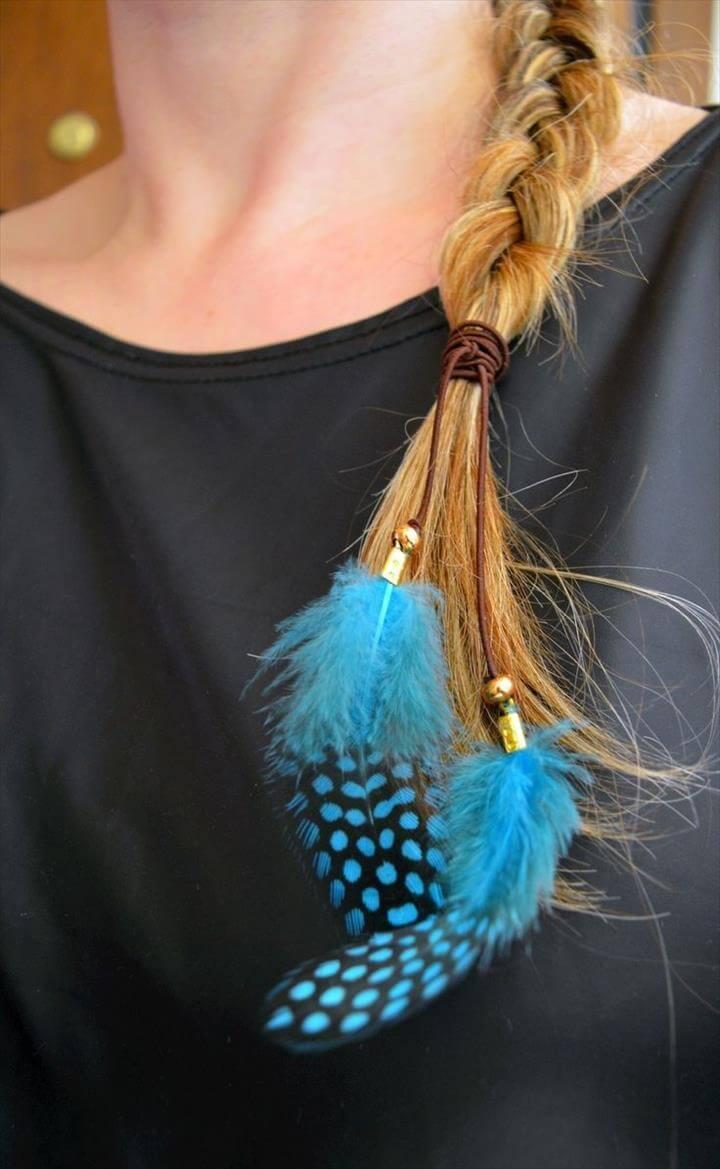 Image: cutoutandkeep.net
 Feather Extension Headband Tutorial: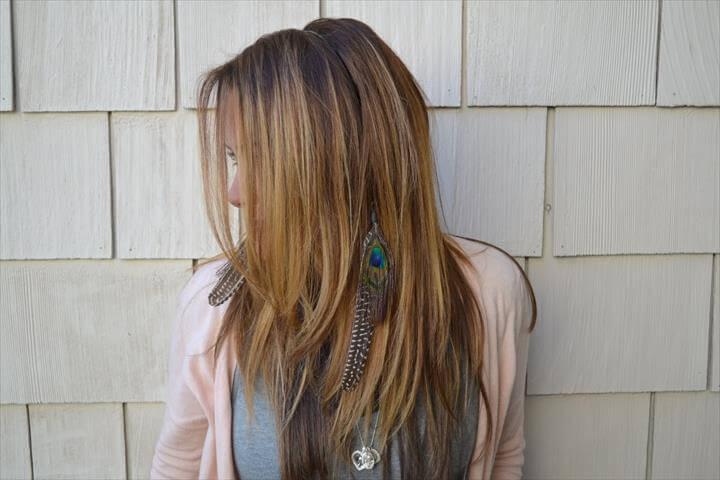 Image: littlemissmomma
DIY Feather Earrings: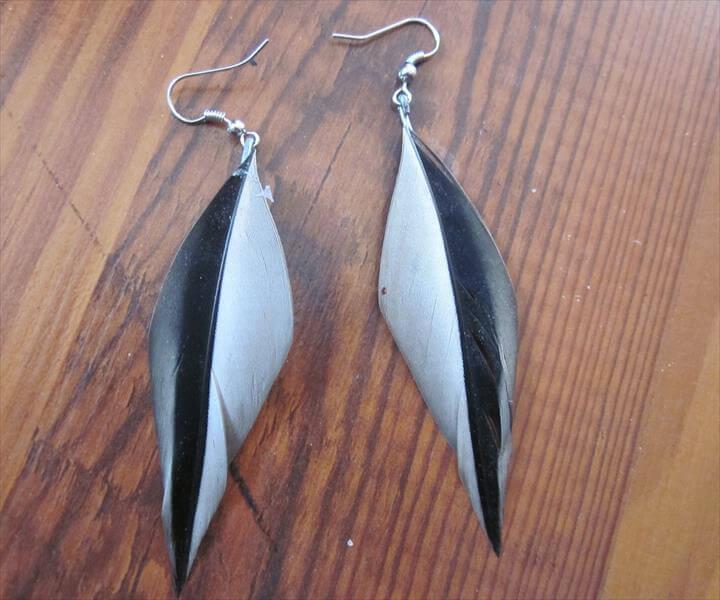 Image: instructables
Painted Feathers: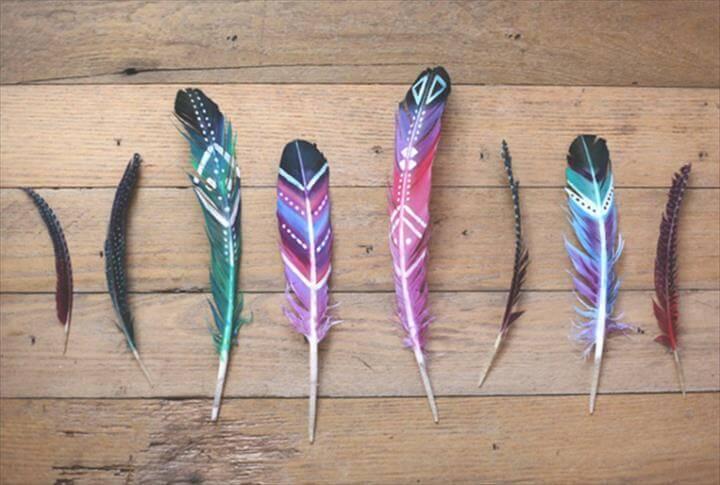 Image: blog.freepeople
Duct Tape Feathers Gift Wrap: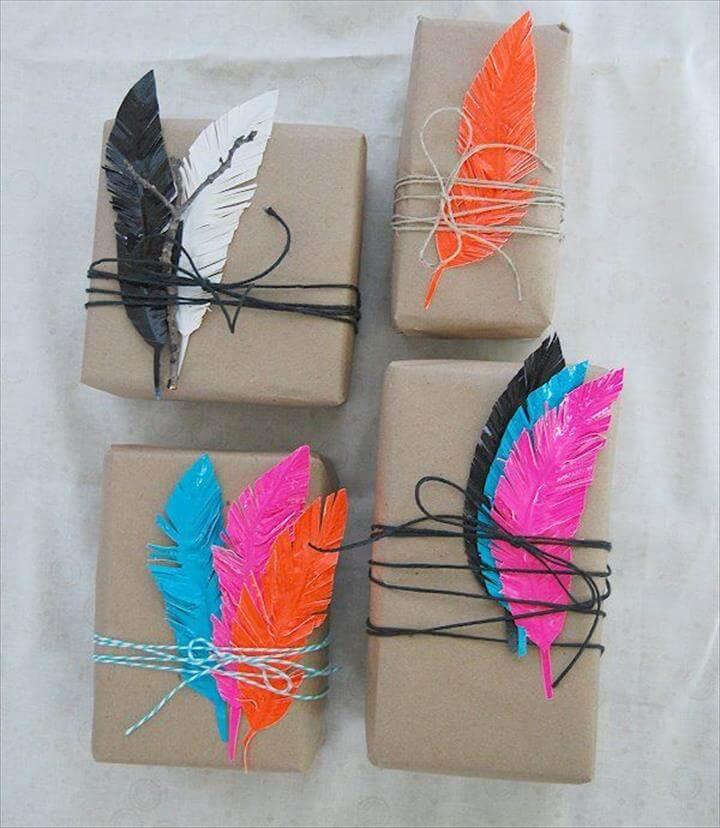 Image: creativemeinspiredyou
Cork & Feather Place Cards: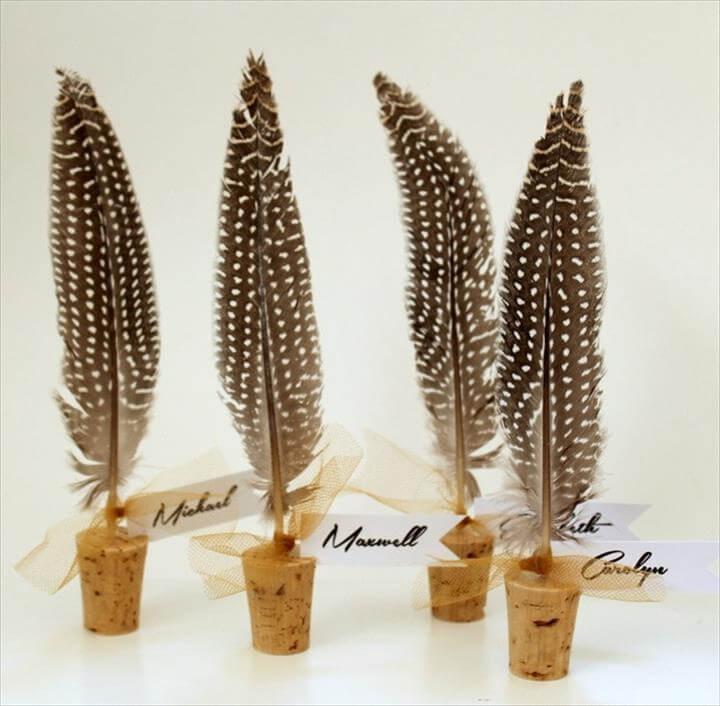 Image: carolynshomework
Boho Feather Crown: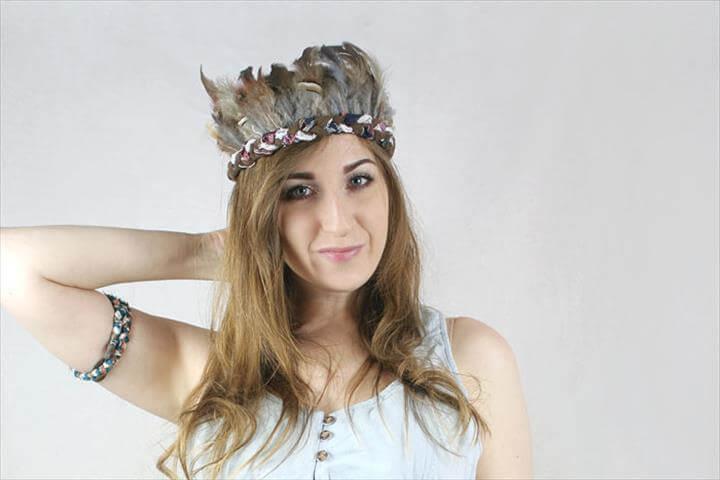 Image: thewonderforest
Feather Extension Headband: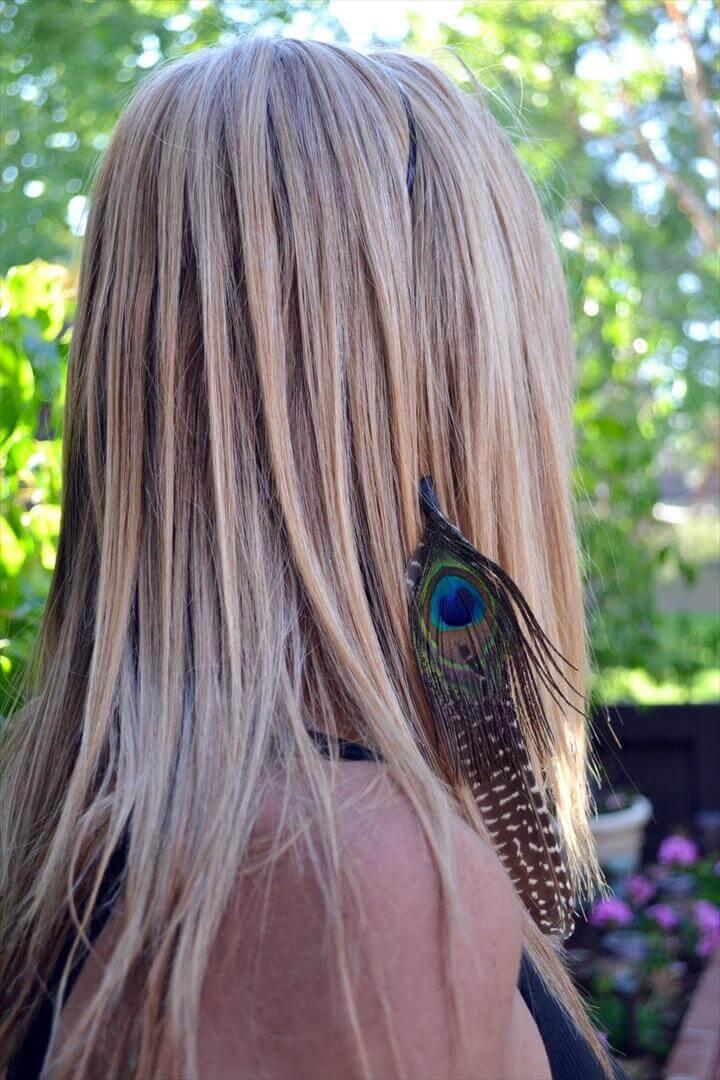 Image: littlemissmomma
Feather Cat Toy: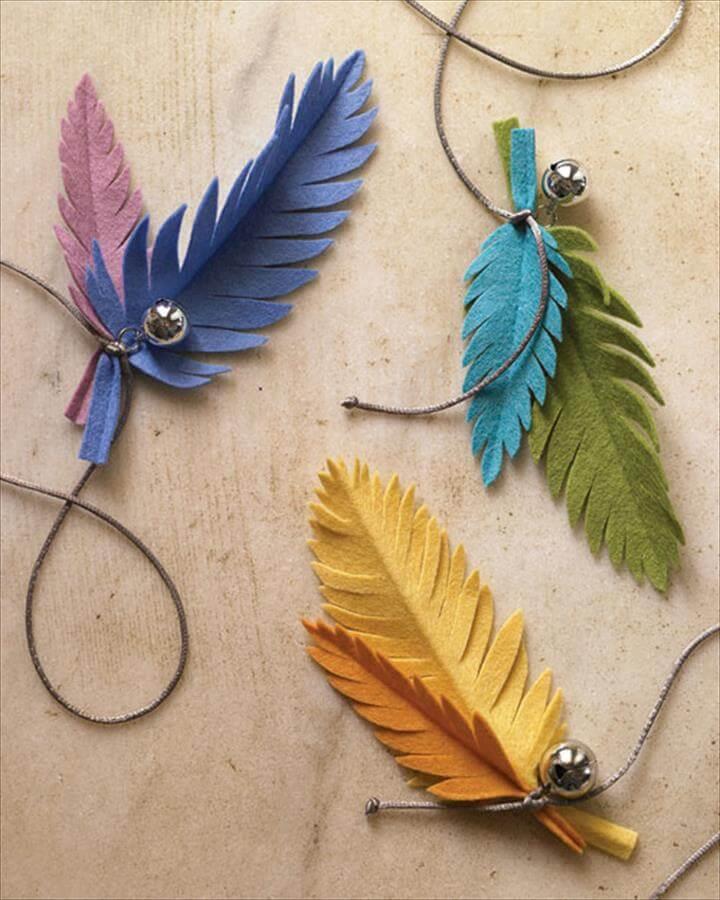 Image: andreasnotebook
Feather Stamped Shirt: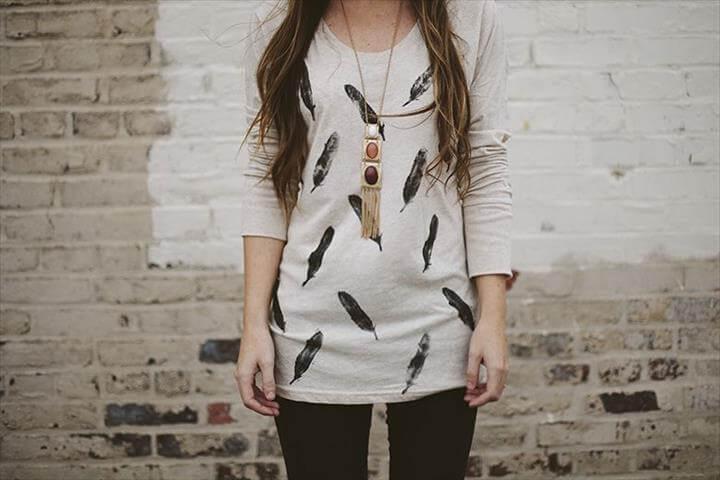 Image: sincerelykinsey
Leather Feather Earrings: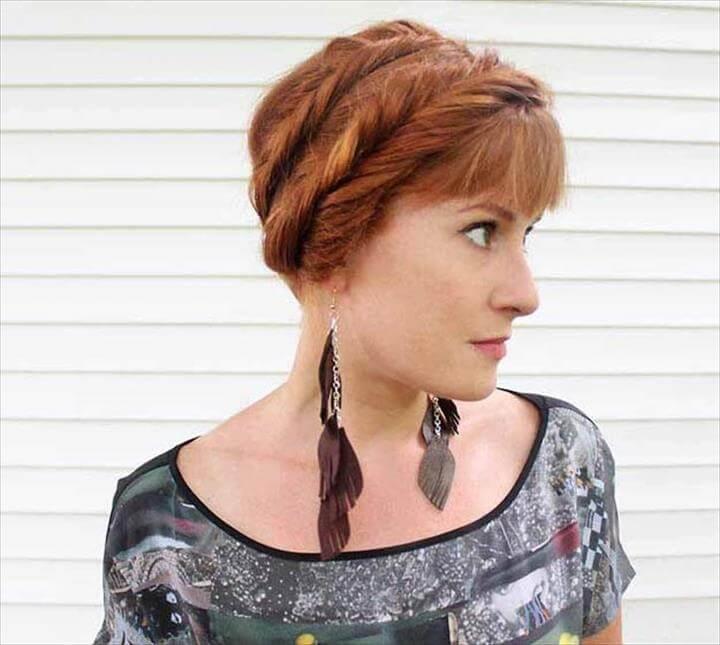 Image: gina-michele
Paper Feathers In Gold: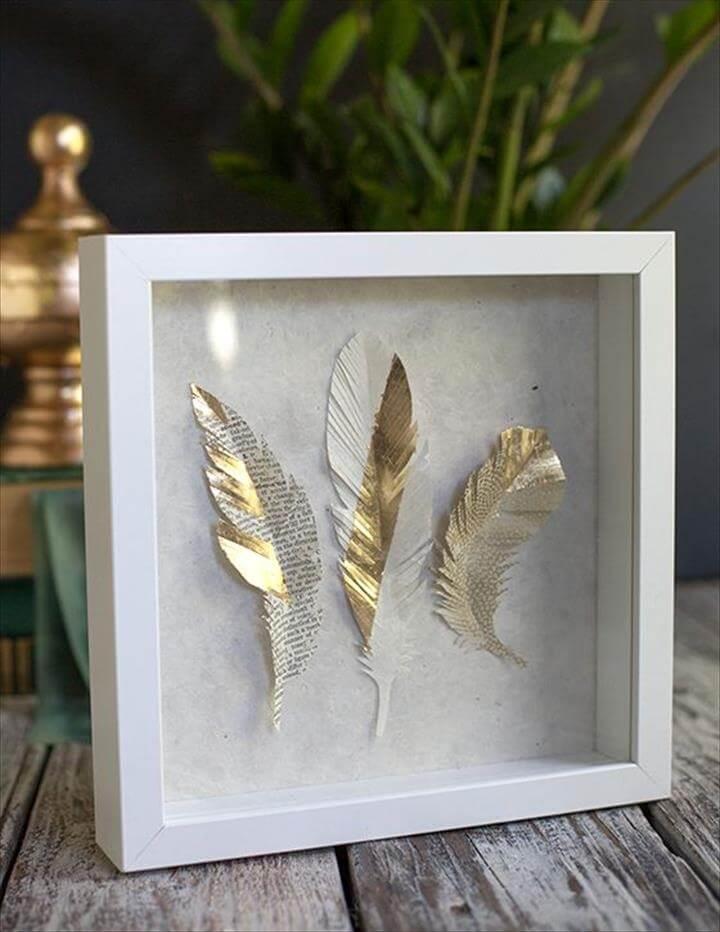 Image: liagriffith