Decorating your house can be so over whelming and relaxing that it actually gives satisfaction and peace to our minds and hearts. When your house is well decorated it gives pleasure to your eyes like nothing else.
Here we will share tons of ideas for your Room Decoration that can actually make your room look exceptionally wonderful. The first idea that is here for you is basically tissue paper covered pots. Use some colorful tissue papers and paste onto simple and plain pots to make them look cool and attractive. Place these post anywhere in your room and carrying your favorite indoor plants. The next one that we have here is an idea done with the string lights placed on the back of the bed. Hanging only the string lights can be a little boring so you can add plastic flowers along with the lights to make it look gorgeous and amazing as you can see here in this project.
Next we have a floral clock idea for your room where a simple clock is surrounded by fake flowers and leaves. For this project you need to have a round canvas, fake flowers, paint and paint brush, glue gun, clock machine, measuring tape, and a few other basic crafts.
Besides this you can also decorate the rooms of your walls with innovative wall decorating ideas. You can use canvas and paint for this purpose, geometric pieces of canvas, picture frames, Polaroid idea and much more.
Try these amazing ideas soon and impress your guests with your creative skills. Boring and plain walls never catch anyone's attention and also makes the moods dull whereas bright walls , nice décor and other handmade crafts makes everything more interesting.
Tissue Paper Covered Pots: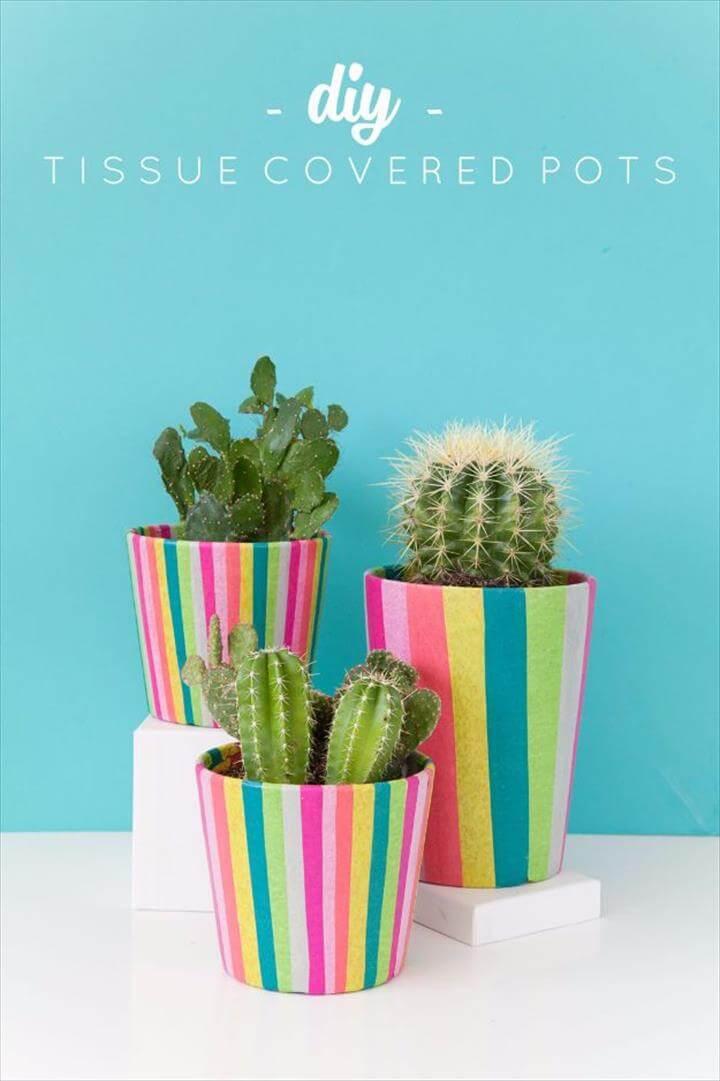 Image: tellloveandparty
Flower Bed Lights: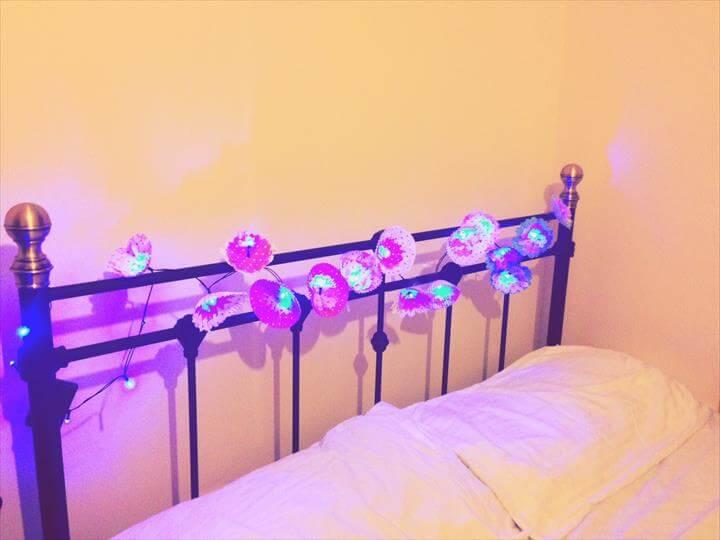 Image: youtube
DIY Floral Clock: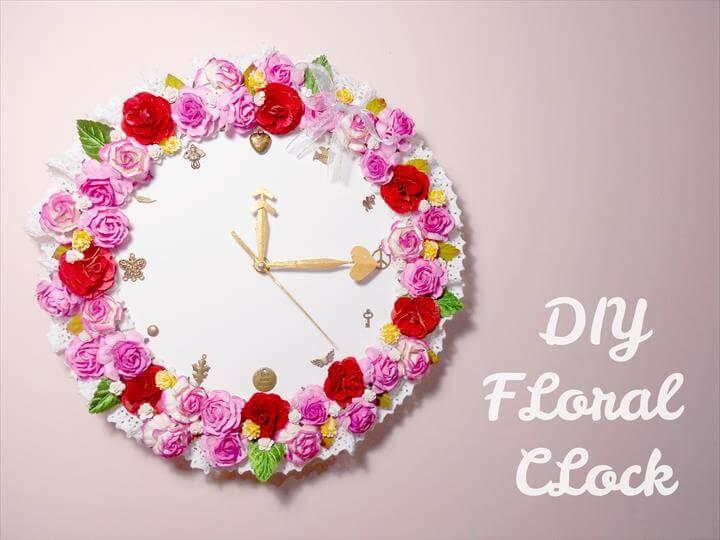 Image: iwearabow
Fruit Bulletin Boards: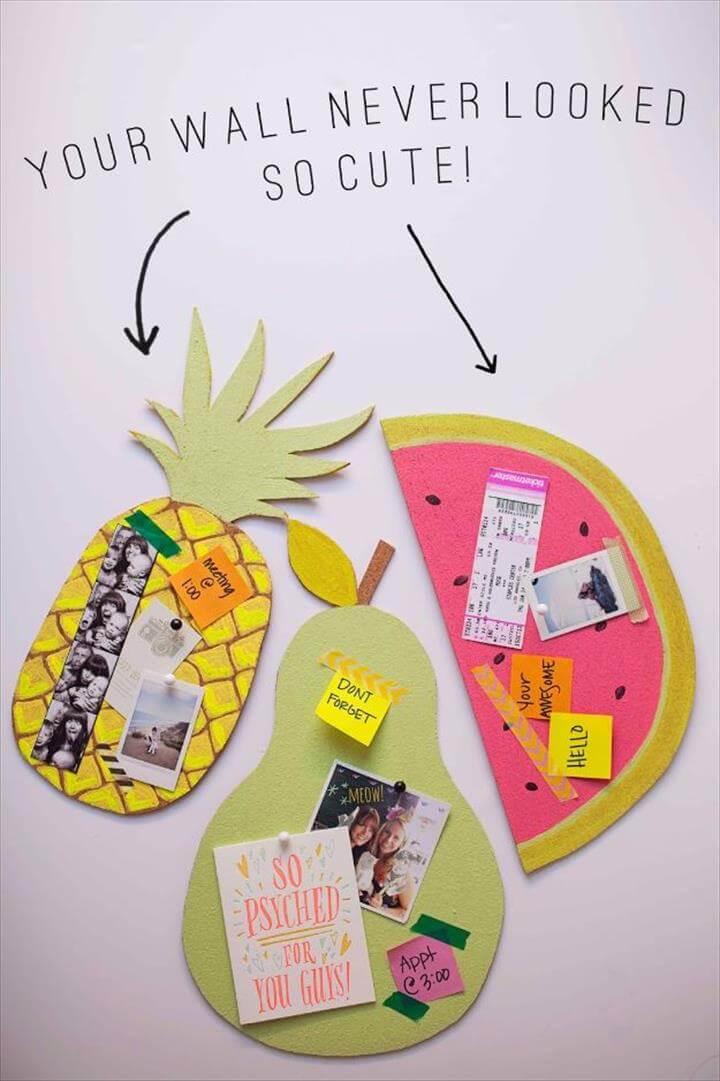 Image: tellloveandparty
Mason Jar Grass Vase: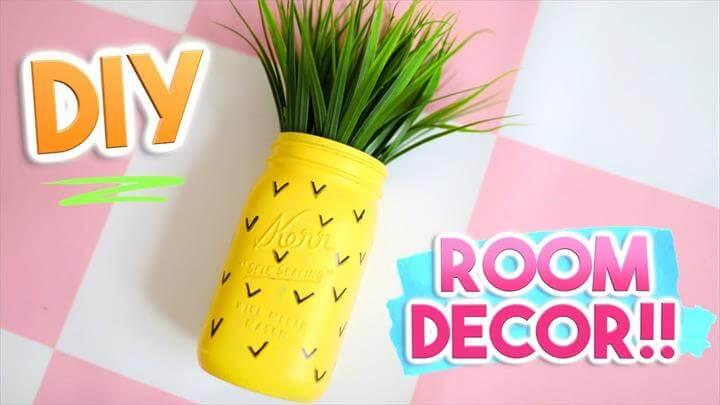 Image: youtube
Colorful Geometric Headboard: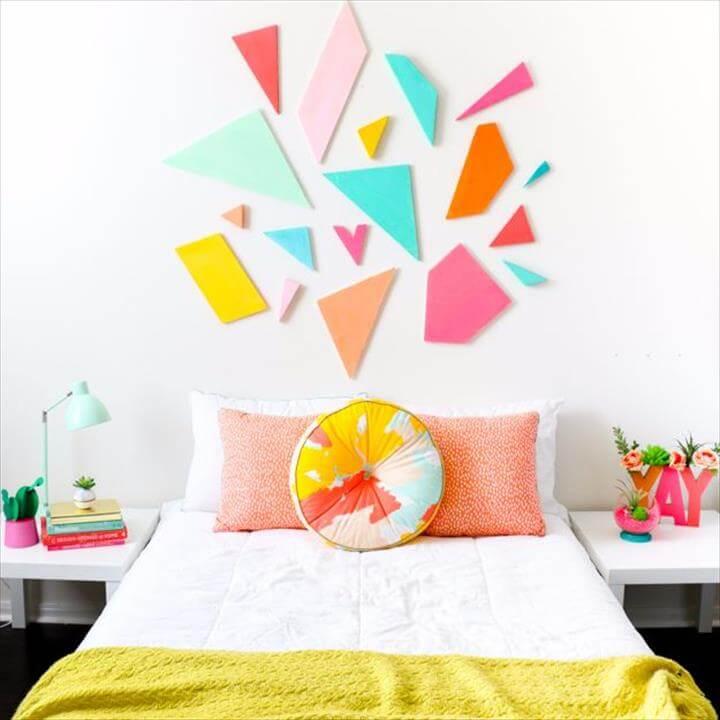 Image: akailochiclife
Rainbow Text Wall Art: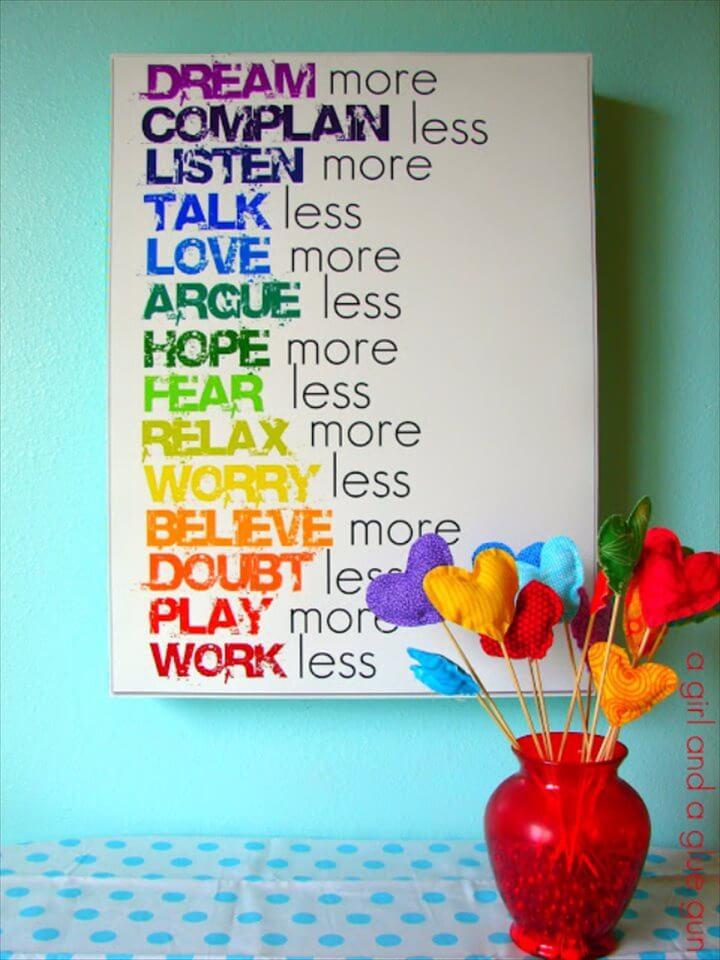 Image: agirlandagluegun
Urban Outfitters Room Decor: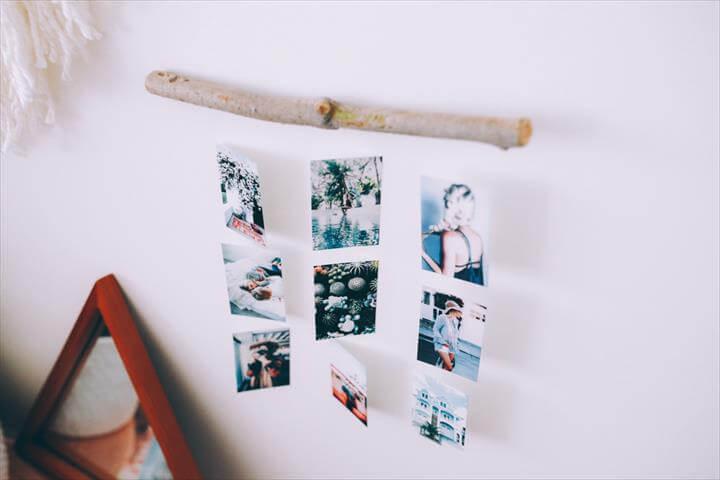 Image: aspynovard
Room Decor Wall Art: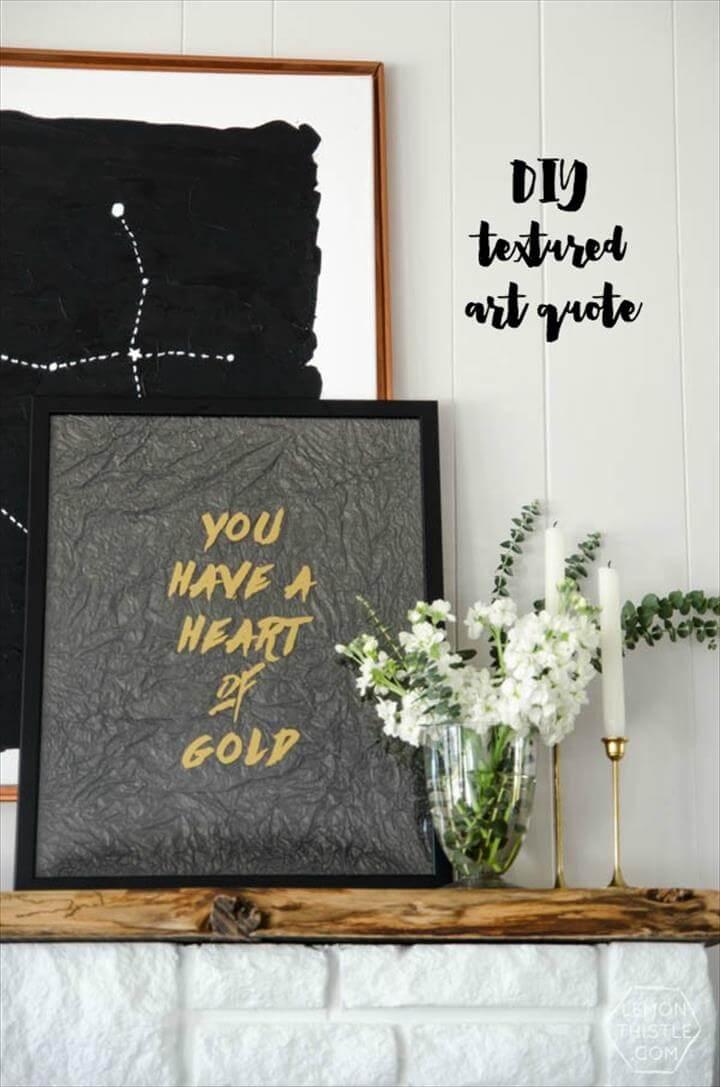 Image: todayscreativelife
Tassel Bunting: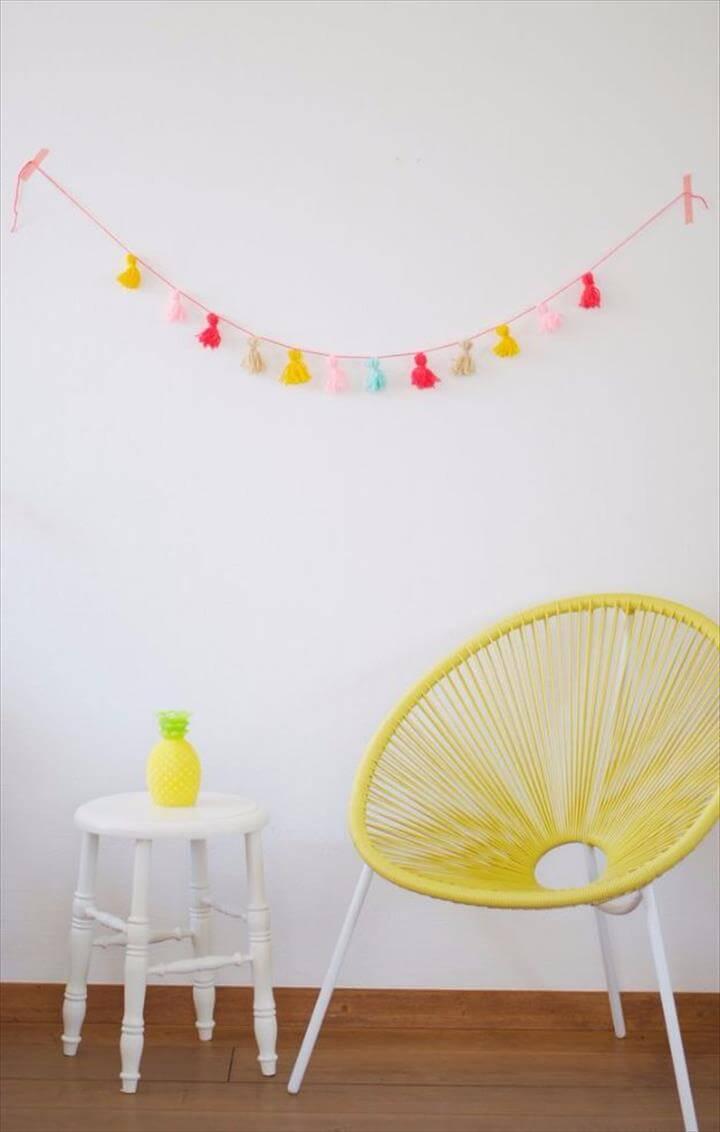 Image: bkids.typepad
DIY Fun Cork Board: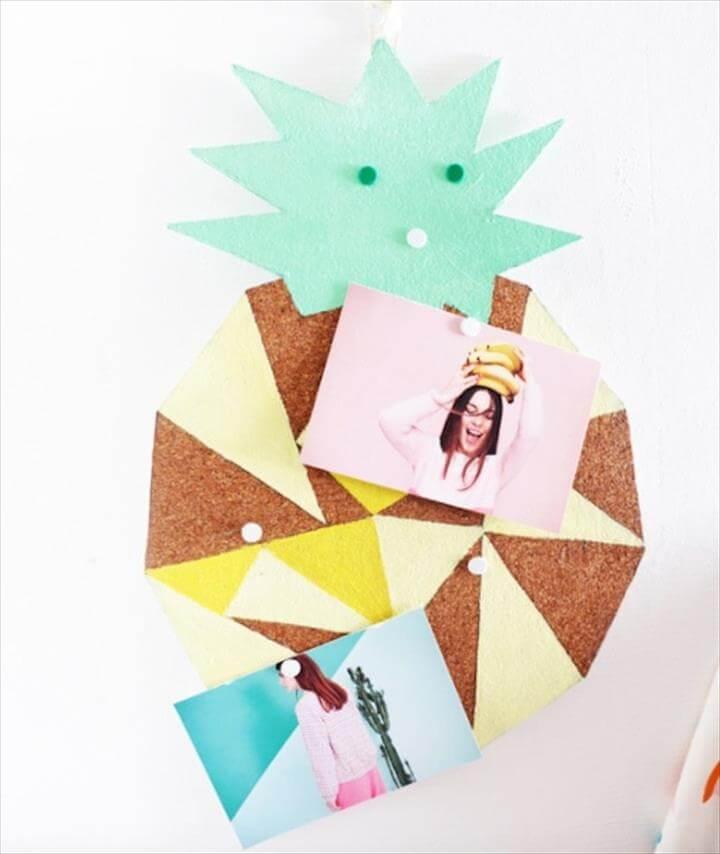 Image: unventdemode
Spring Inspired Striped Jars: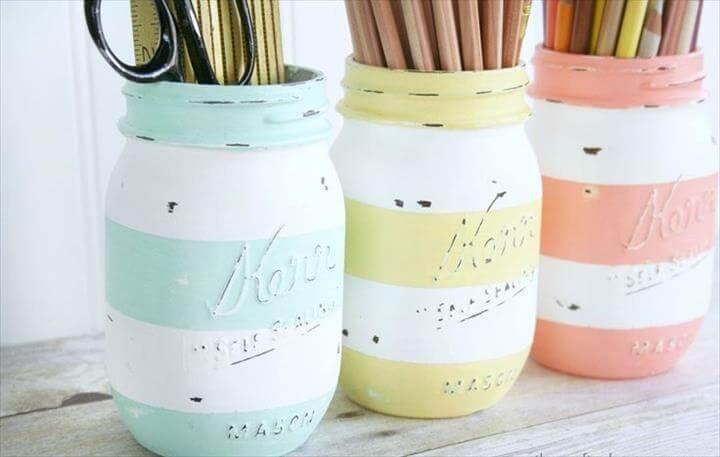 Image: thecraftedsparrow
Sliced Cake Wall Clock: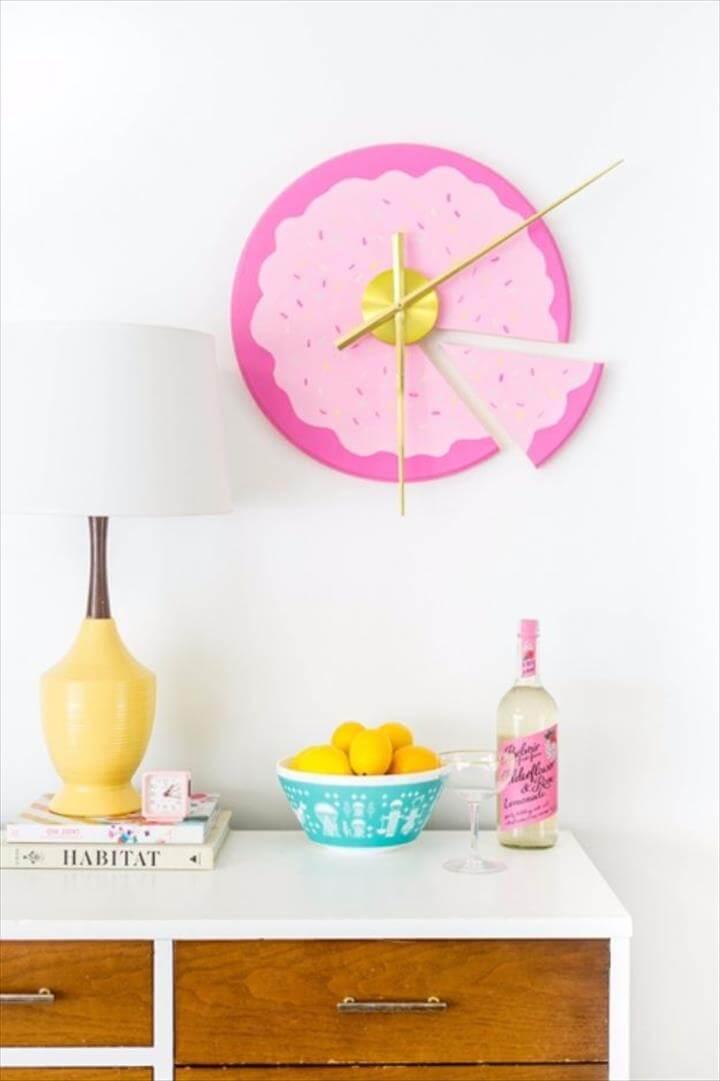 Image: dreamgreendiy
Unicorn Light: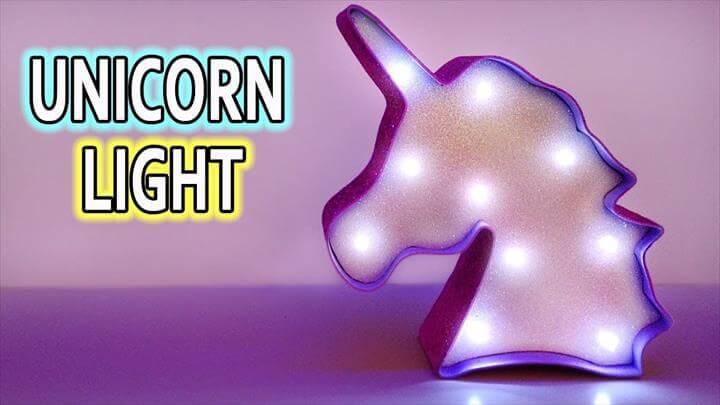 Image: youtube