Many unusual things make the most fun and common handcrafts for multipurpose. Cute, simple, plain, and colorful feathers are crafting materials capable of crafting loads of stuff and various purposes. To let you know what feather art and craft are, we have rounded up these 15 easy feather crafts to do to visit, explore and step up into this art field very soon. From home decor to women's accessories and kid's crafts to festive decoration, you can do it all with feathers and feathers.
You can make your DIY home decor look totally spruced up and that with the touch of sheer uniqueness by making the feather wall art, feather vase flowers, chandeliers, and feather lamps, etc. grab some feather packs from any of your nearby store in your favorite color to start these home decor projects. The ladies can really jazz up their wardrobe, adding feather accessories like feather headbands, earrings, hairpins, and even the pretty bags incorporated with the feathers.
Even the bride can use the feathers to make the most innovative yet purely whimsical DIY bridal bouquet to grace her dress up with. And if you love to paint, you can paint a feather on so many things to make them look restyled from dull and old to stunning and cool. Just paint them dip to make cute wall hangings or paint a big feather image on the walls to add some really eyeful appeal. The painted feather is a superb technique to lend a gorgeous makeover to an old tee or remodel an old lampshade. So explore the excellent round-up provided with the tutorial links for much help of yours.
1. Turkey Feathers Windsocks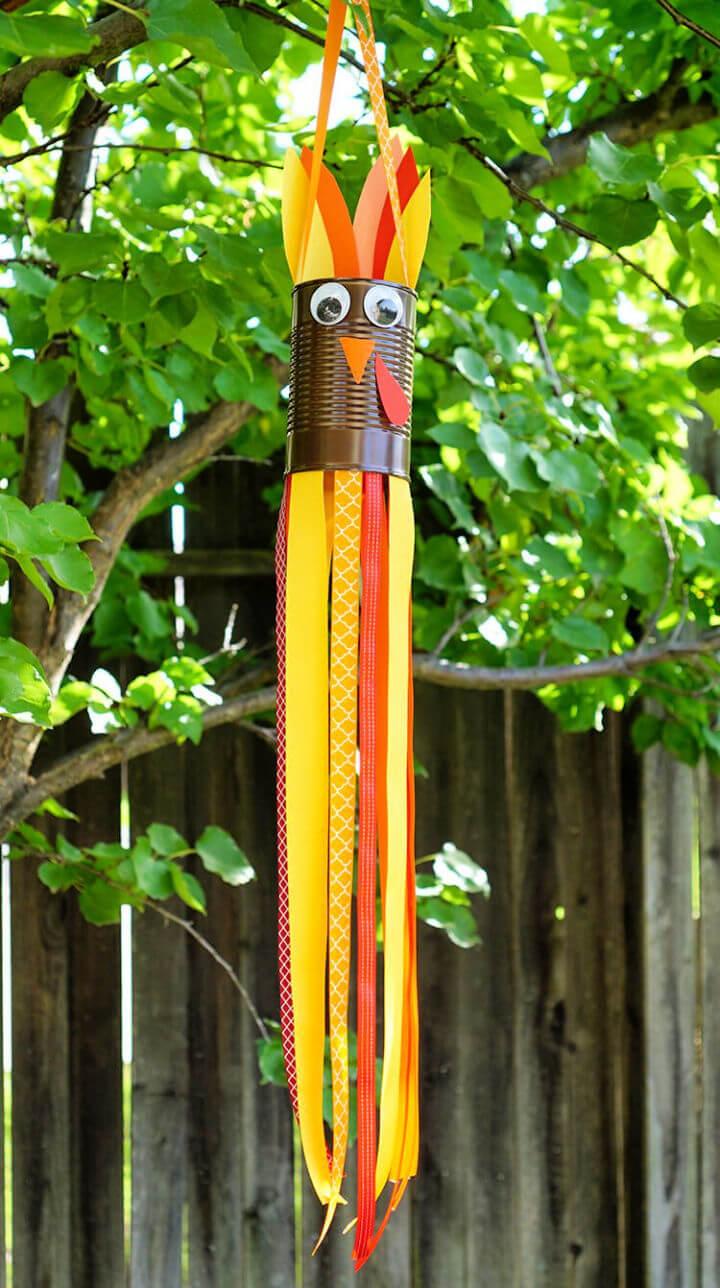 Looking for the quickest and easiest craft activity for your kids this Thanksgiving Day? Nothing would be better than these adorable Turkey feathers windsocks using recycled cans and supplies. The best thing is that these windsocks come along with multiple opportunities. Therefore, you can customize it according to your craft supplies and desired items. Within 30 minutes, you will have a great addition to your Fall holiday décor. happinessishome
2. Denim Feather Wall Hanging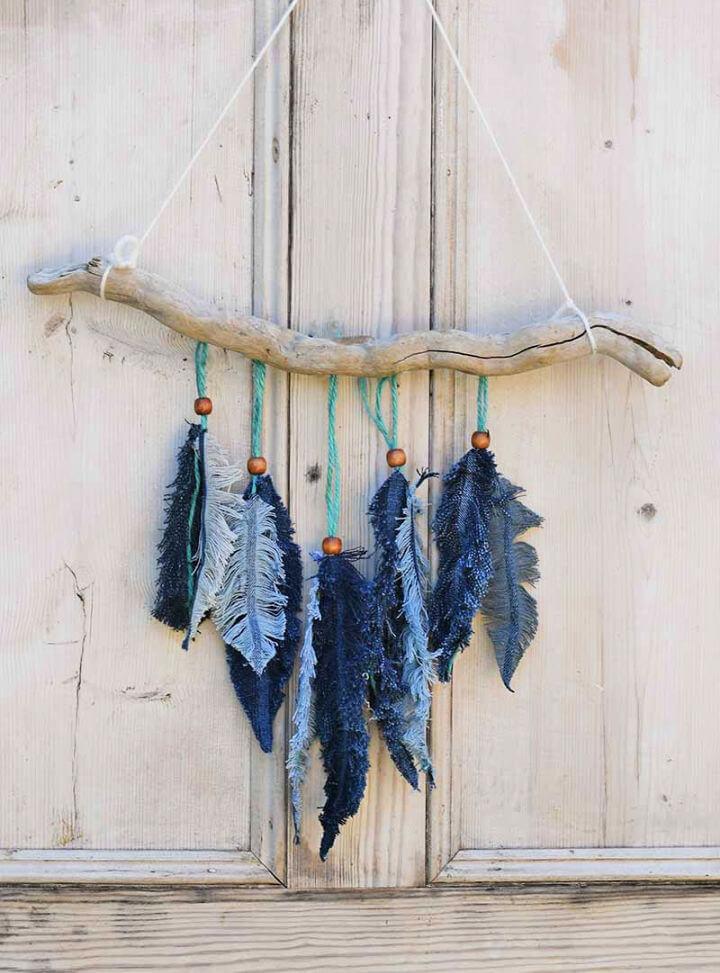 Create this beautiful piece for your wall decoration using strips of your old jeans. This project is all about reusing and recycling useless material to make something more charming for your décor. Hang these denim feathers wherever and whatever pattern you want on your wall. Upgrade the look of this piece of art using colorful beads and a painted hanger to dangle this denim feather DIY craft. pillarboxblue
3. DIY Peacock Feather Wreath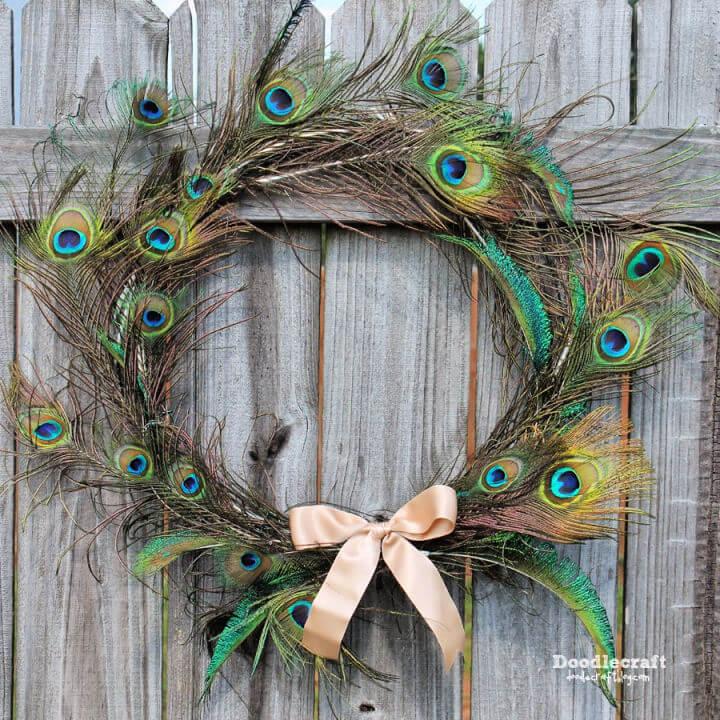 Make your St. Patrick's Day home decor more worthy and appreciable with a DIY wreath for your entrance. You can make this wreath using natural peacock feathers. All you need to do is setting the feathers in a wreath frame or structure using soft copper wire. You can DIY this wreath more attractive and trendier with ribbons and colorful strands.  Make it yourself instead of buying an expensive wreath for your entrance door decoration. doodlecraft
4. String Feather Necklace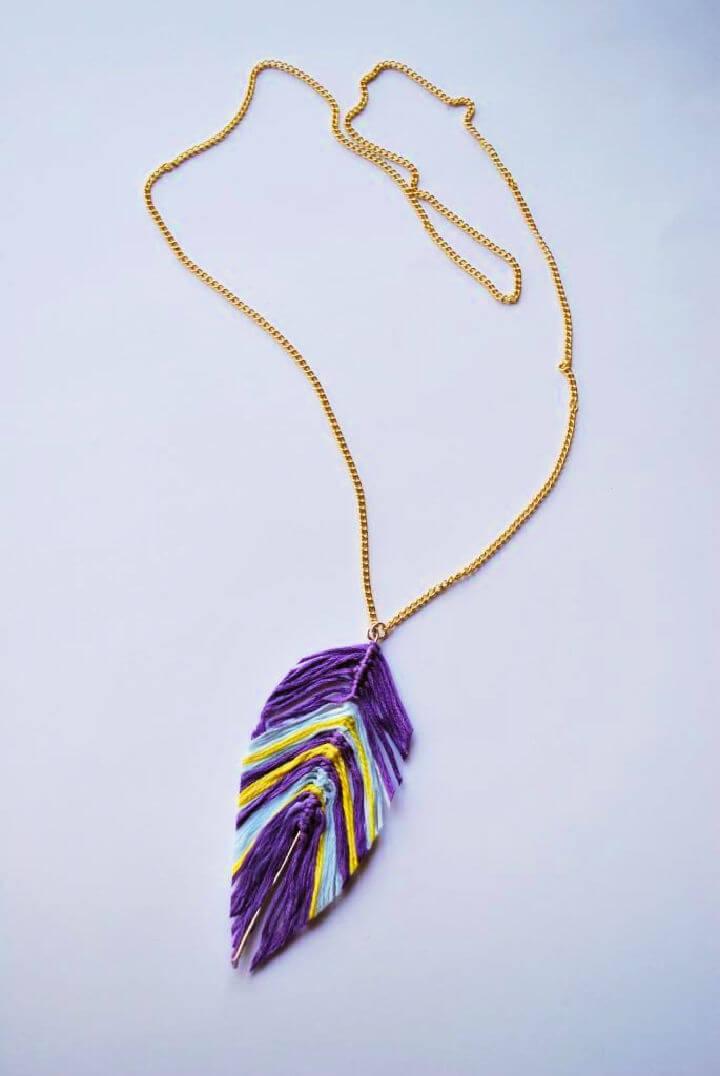 A string feather necklace would be a perfect Thanksgiving Day gift for your friend. Even if you don't have a real feather, you can make it yourself using colorful threads. Cut thread into the same size string to adjust around a wire to get it into a feather shape. Once you have done the feather, you can attach this feather with a chain using a jump ring. That's all. Now, you have a beautiful necklace for you or your friend. heywanderer
5. Pinecone Turkeys with Silk Feathers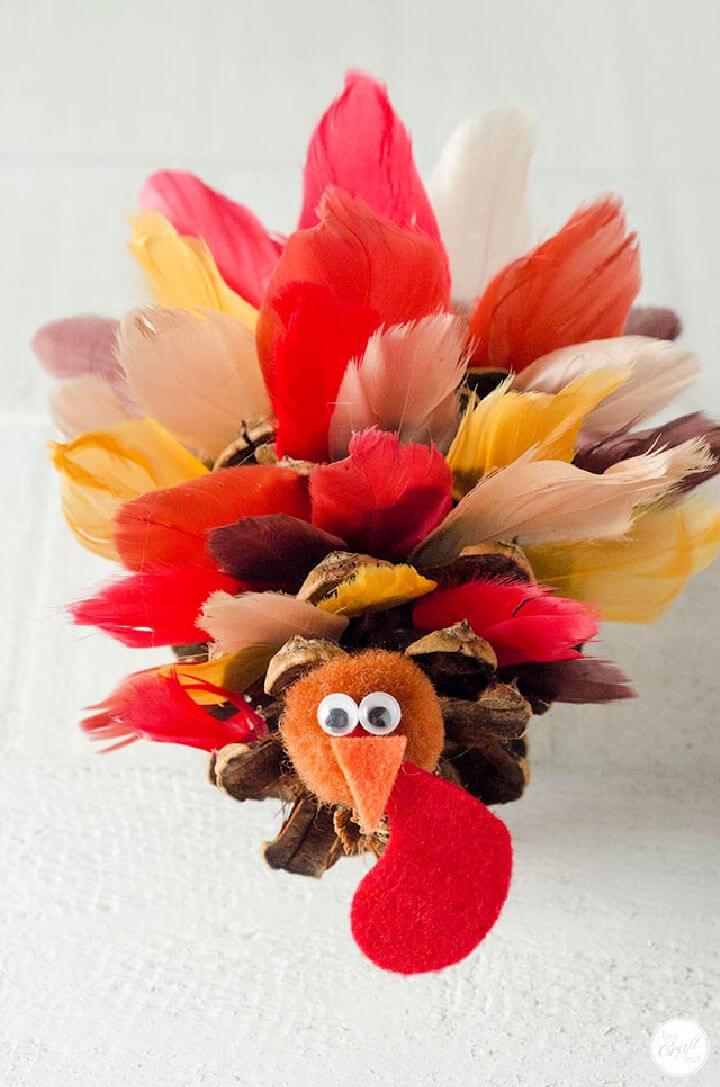 If you are looking for something cuter for your home decoration this Thanksgiving Day, create a pinecone turkey yourself. Only with the help of a few feathers and a pinecone will you have a prettier centerpiece for your home's décor. You only need to shape the pinecone as Turkey and embellish it with colorful feathers. You and even kids will enjoy working on this feather craft idea. livecrafteat
Watch This Video: How to Make Paper Feathers – Feather Crafts (05 Minutes 21 Seconds)
6. DIY Feather Pumpkin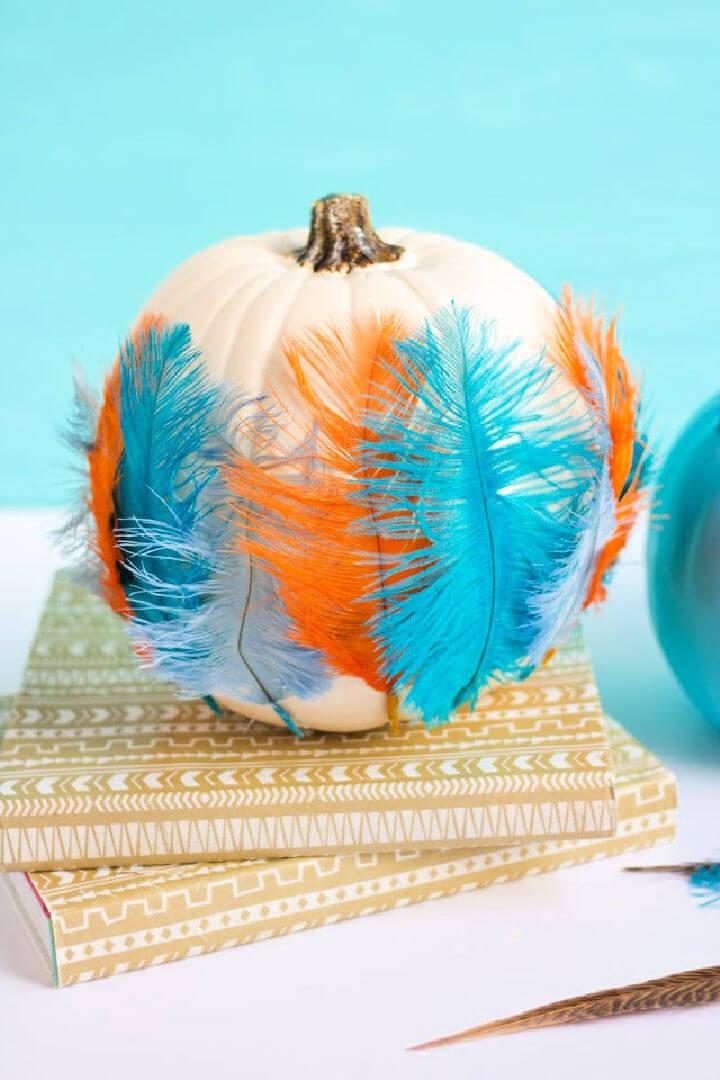 Gear up your craft and DIY skills by creating something different and unique for your Halloween. Although there are many ways to decorate a pumpkin for your home's décor, you would love working with colorful feathers. Moreover, this DIY would not require more supplies and tools. All you need to do is covering up a pumpkin with vibrant feathers. Make this feather Pumpkin décor more interestingly using felt in different sizes. designimprovised
7. Leather Feather Earrings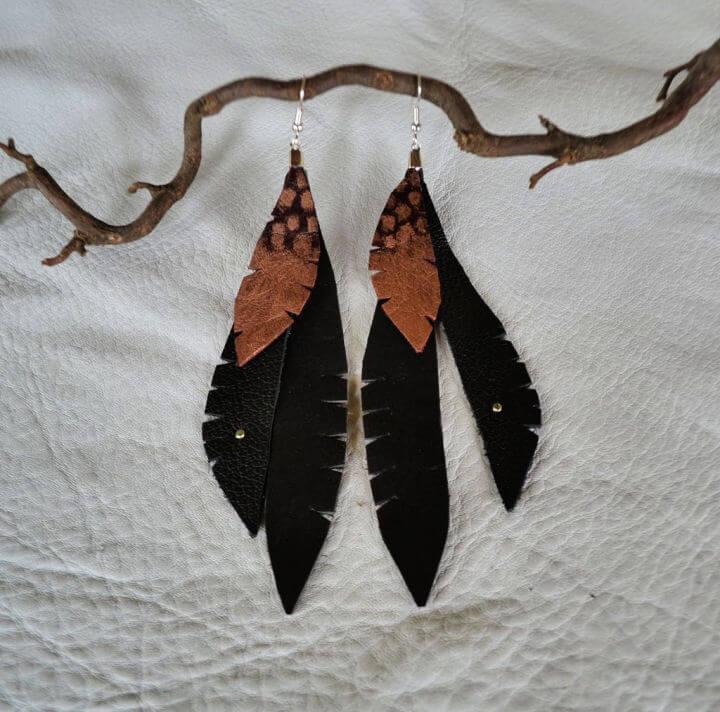 Get a touch of Thanksgiving Day in your jewelry with these beautiful and quickest DIY leather feather earrings. These earrings will cost you less than store-bought jewelry. With scrap leather and fewer basic tools, you are all set to work on this DIY project. You would love wearing these lightweight earrings. The leather feather will give a more elegant look to these ear cuffs than real feathers. instructables
8. Resin Peacock Feather Coaster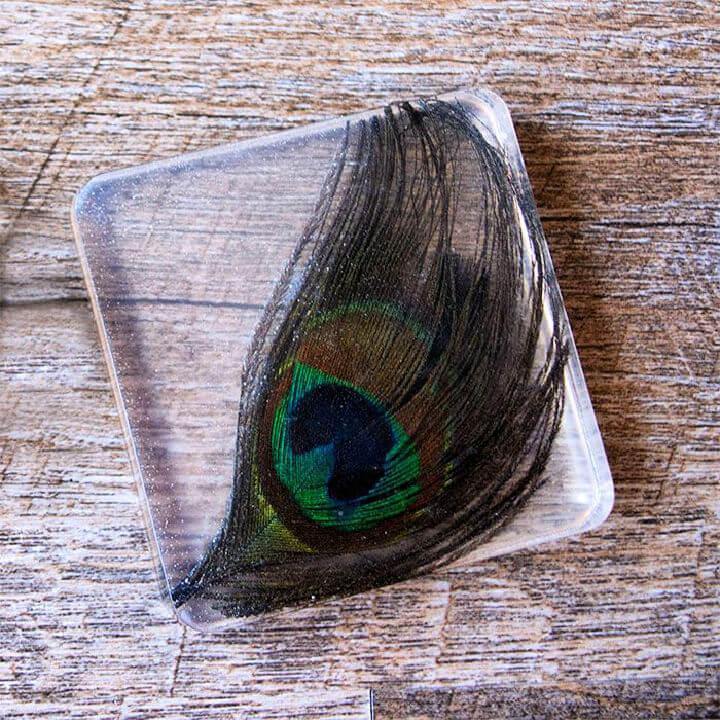 You would love and keen to work on this resin feather coaster if you are a resin crafter. No matter what kind of feather you choose for this project, you can adjust it efficiently in the coaster using resin. Add a little bit more glam to this beermat sprinkling glitters and shiners before putting the resin layer on it. resincrafts
9. Pheasant Feather Wreath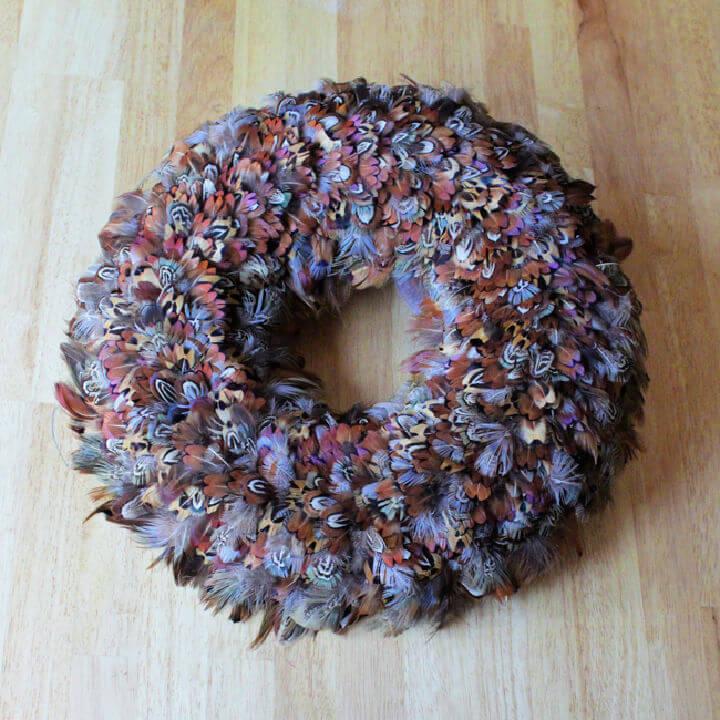 It's time to upgrade your home accent with this beautiful and soft pheasant feathers wreath. To complete this feather decoration DIY idea, you don't need to buy anything new. You can use an old wreath frame to insert these pheasant feathers and get the prettiest garland. While using colorful and patterned pheasant feathers, you don't need to use anything else for embellishments, literally. Create this wreath with a fewer supply and hang it on your door. Enjoy your St. Patrick's Day celebrations! handsoccupied
10. Washi Tape Feather Topped Pens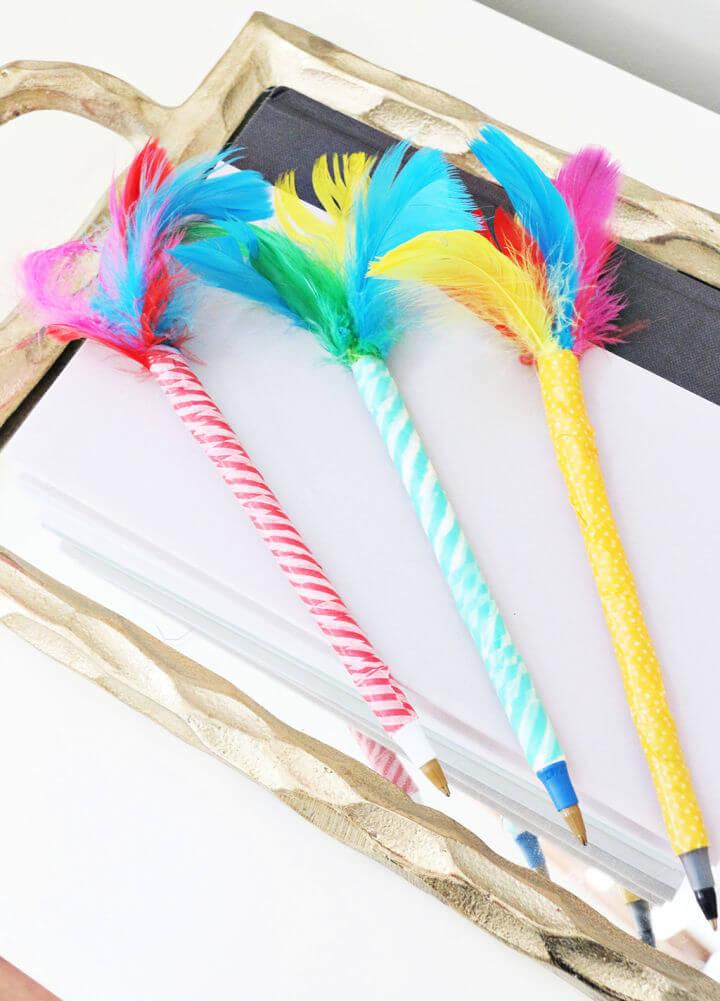 Kids would love to work on this project to create beautifully covered pens. Moreover, these washi tape feather topped pens don't include any tool for creation. SO, you can let your work on making these pens without any fear of damage. If you are a crafter, you will already have washi tapes and feathers in your collections. It would not take more than ten minutes to create a washi tape feather topped pen. Enjoy working on this project and surprise your kids with these pens! thecraftingchicks
11. Paper Feather Vase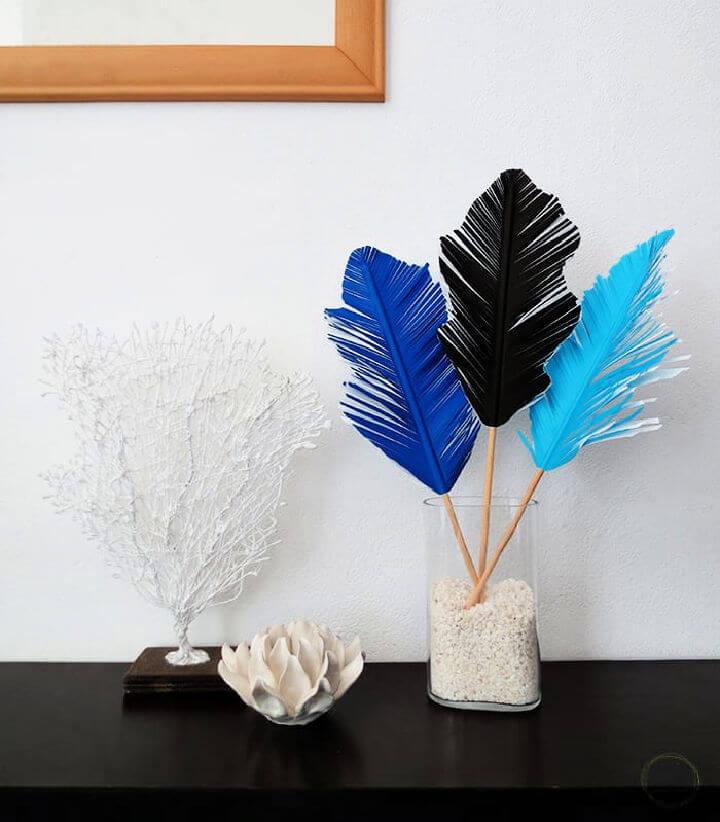 Does your side table look empty and dull? Create a unique style of décor to cover up the dull space of your side table. This paper feather vase is the perfect centerpiece for your home on Blessing Day. In this way, you don't need to add up original flowers to your décor if you are allergic to fragrances. Use kraft paper or faux material to make the feathers for your vase. This vase with paper feathers will brighten up your room décor within no time. ohohdeco
12. Paper Feather Template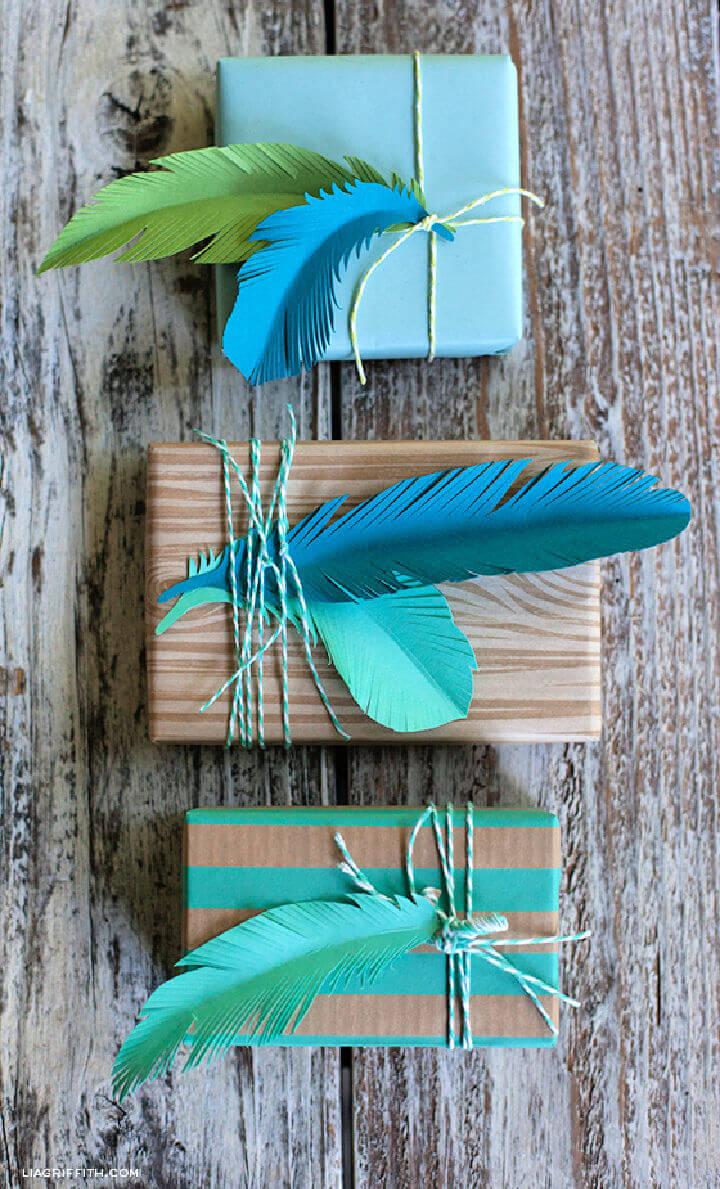 Instead of wrapping your gifts in dull paper and sheets, create your wrapping style using feathers and colors. Reuse old newspapers to make these feathers. All you need to do is cutting the paper into different size feathers. Make them more stylish paintings with vibrant colors. You are all set to wrap a gift valuably using these feathers with a customized rope as ribbons. liagriffith
13. Ostrich Feather Centerpiece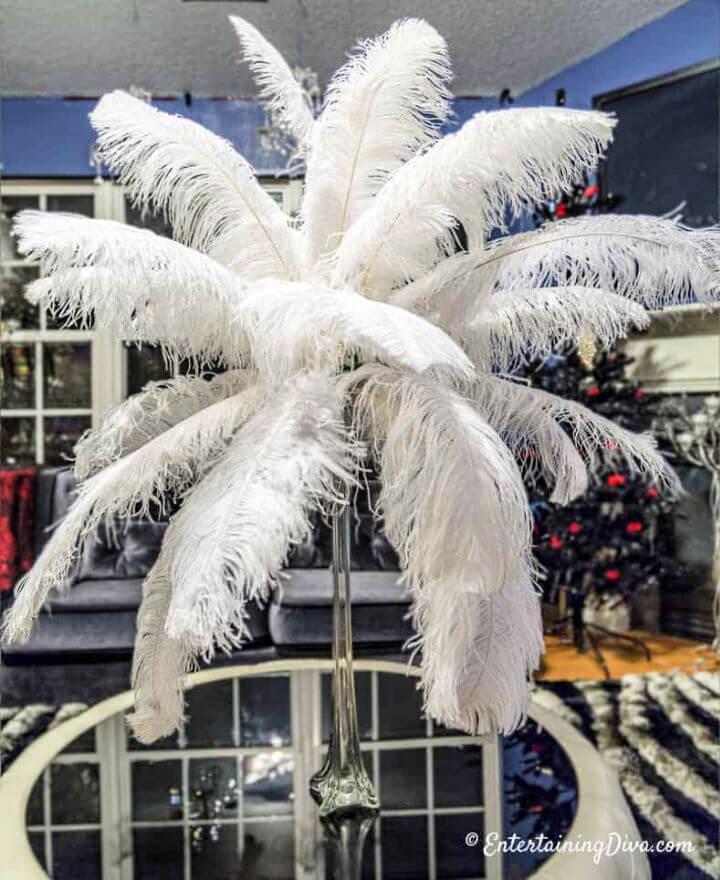 DIY feather craft is the easiest and most affordable way to makeover your room or living place. Moreover, you can get more glam and elegance in your overall home look within no time with these centerpieces. Therefore, you can also make your own ostrich feather décor piece within less time. Not only for home decoration, but these art pieces are perfect glam enhancers of your parties and events. fromhousetohome
14. Make a Feather Lampshade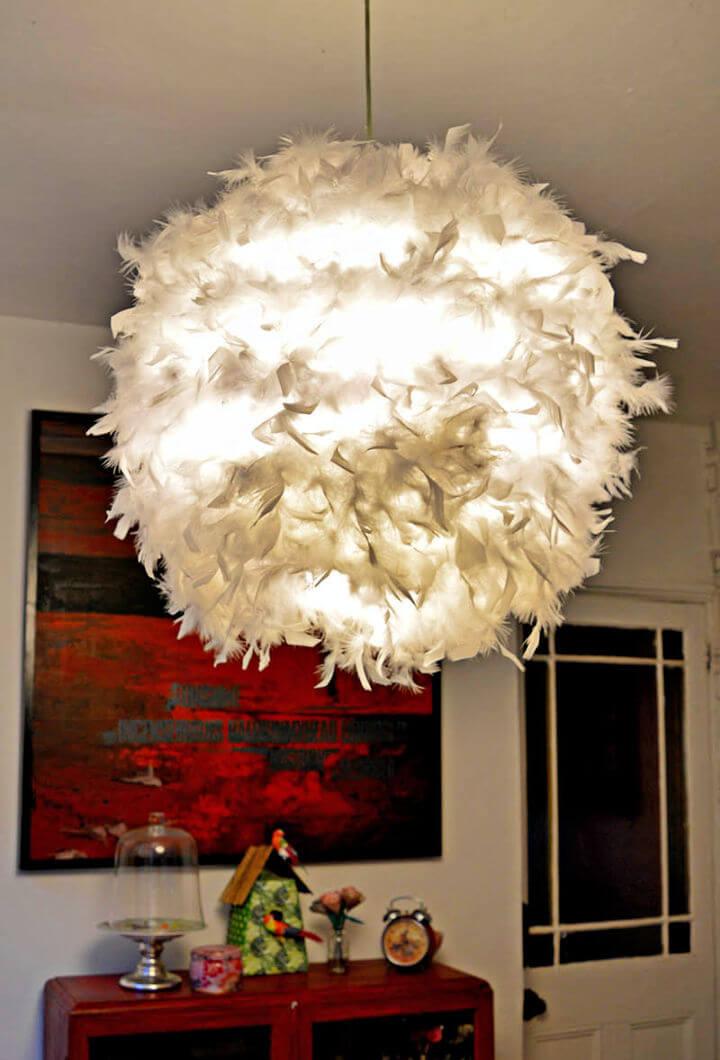 Get a glamorous and quirky look at your dining room with customized feather lampshades. This feather shade is a quick way to redo room decor without investing a lot in the interior. You would love the colors and effects of lights coming through this feather lampshade. The best part is that you can clean this lampshade easily using a hairdryer. pillarboxblue
15. Feather Fascinator Hairclips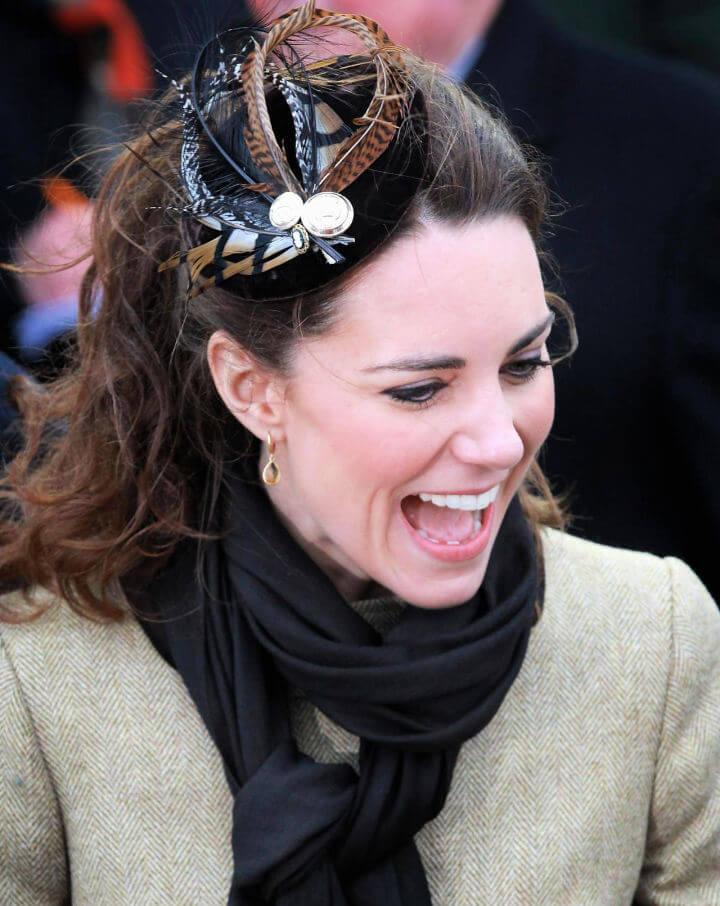 Get an elegant and statement look with a feather hair clip. Use your old clips and pins in a unique style folded with your favorite color of the feather. Instead of using original feathers, you can also use fake or faux material feathers for customizing these beautiful and attractive pins for your hairs. You can dress up this pin or clip it directly on your hairs or cap as a clip. Enjoy your new hair accessories and all the compliments. hgtv