Embroidery is one thing that has the potential of adding spark to some of the most ordinary items. It is basically an art which can help you make something look more unique and extraordinary with some easy steps and basic embroidery skill.
Here we have shared some most crafts for teens of embroidery crafting which is changing the way we look at many things of our daily use. Try out these simple and unique rainbow projects to amaze yourself and others. The first project that we have here is a pencil holder on which simple embroidery has been done to make it look beautiful and attractive. Next, we have is a jacket which has been given a fancy and impressive look through embroidery with a beautiful color combination. Next, we have is a pair of shoes that have been made funky with embroidery done from colorful threads. Dresses have been the most common items where the embroidery has always been done to add beauty to them so here we share a project of clothing embroidery also. The next project is combinations of embroidery skills and hair accessories which will definitely make you want to try this out son so read the details and follow the tutorial to make this happen.
You can also wrap your headphones with colorful thick threads in order to not only make them look good but also to avoid the tangling. How can we ignore making jewelry from threads and the embroidery skills so here is a rope bracelet for you to make your hands look great? Have a look at this unique idea about making nonslip hangers that's always our concern. They have only wrapped neon threads on to the whole hanger and have turned them into nonslip hangers as they can now hold even the silk fabrics without sipping them. Denim is also something that is easily beautified with embroidery done on it so here you can see how embroidery has been donning with fine thread and looks so elegant and classy. Have a look at this embroidery done on your kid's clothes which is basically Picasso inspired and looks inspired. The next project is one of my favorite among all of these DIY embroidery projects and it's a baby name embroidered on cloth fabric which can be sued for various reasons. Besides this, you can also use your basic embroidery skills on your traveling pouches or other carrying items, market tote bags, pillowcases. Next, you can see here that they have also done nature inspired beautiful embroidery. Also, you can do this embroidery floss storage. The next one that we have here is shorts embroidered with studs which makes it look stunning and impressive. Also, try some glow in the dark embroidery to amaze everyone. Some sequin embroidery is also included in the list here.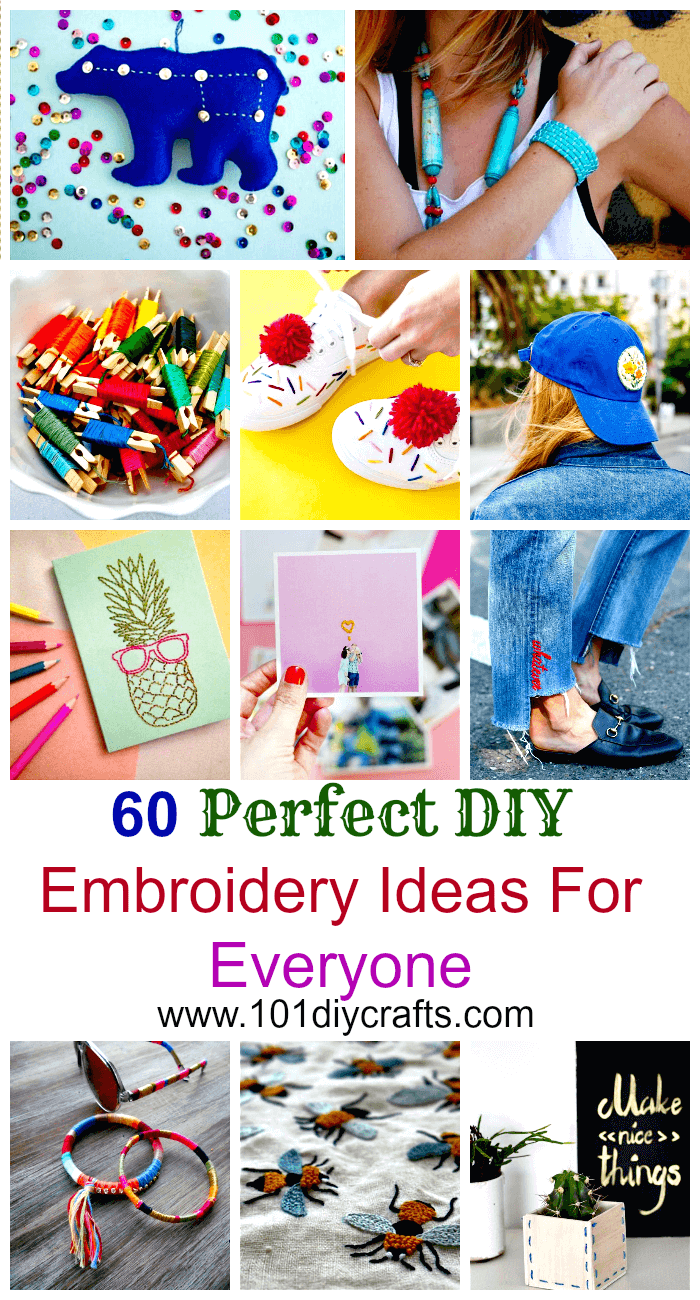 Here is a unique project where a trash basket ha seen made attractive with the embroidery skills. Also, we have a stitched card over here made for someone special. A pair of snickers has been turned into ice cream sneakers with help embroidery skills. Wall hanging shave also been lately very popular in terms of house decoration and if it's made with embroidery it's even more impressive. Besides this, you can also do embroidered cardigans, some magnets with hand embroidery which are so adorable and cute that you will definitely want to try them. The next embroidery crafting that we are sharing in this article is cork coasters made happening with the embroidery done on them. These are stitched bracelets of leather on which they have done embroidery form a contrasting color and they look tasteful and refined. You can also do the embroidery creativity on your integral pictures to make them look more impressive and matchless. Notebooks can also be made exceptional looking if you do embroidery and that too in any particular theme such as making a fruit any other thing like you can see a pineapple being made on a notebook with embroidery.
Try these 60 Perfect DIY Embroidery Ideas For Everyone exceptionally unique and exciting projects not just to have fun but to turn some ordinary stuff into extraordinary pieces.
48 DIY Bath Bombs with Step by Step Tutorials

15 DIY Printable Mason Jar Top Ideas

Top 15 DIY Gold Paint Project With Tutorials

22 Gorgeous Crochet Pillow & Pouf Tutorial
Pencil Holder: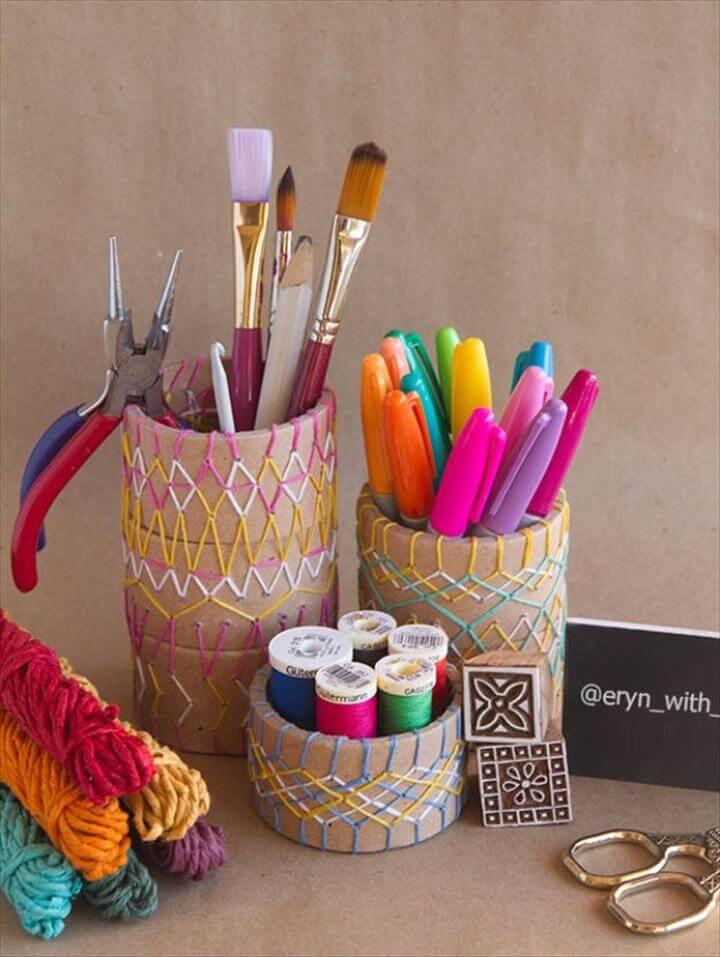 Image: typepad
Bomber Jacket: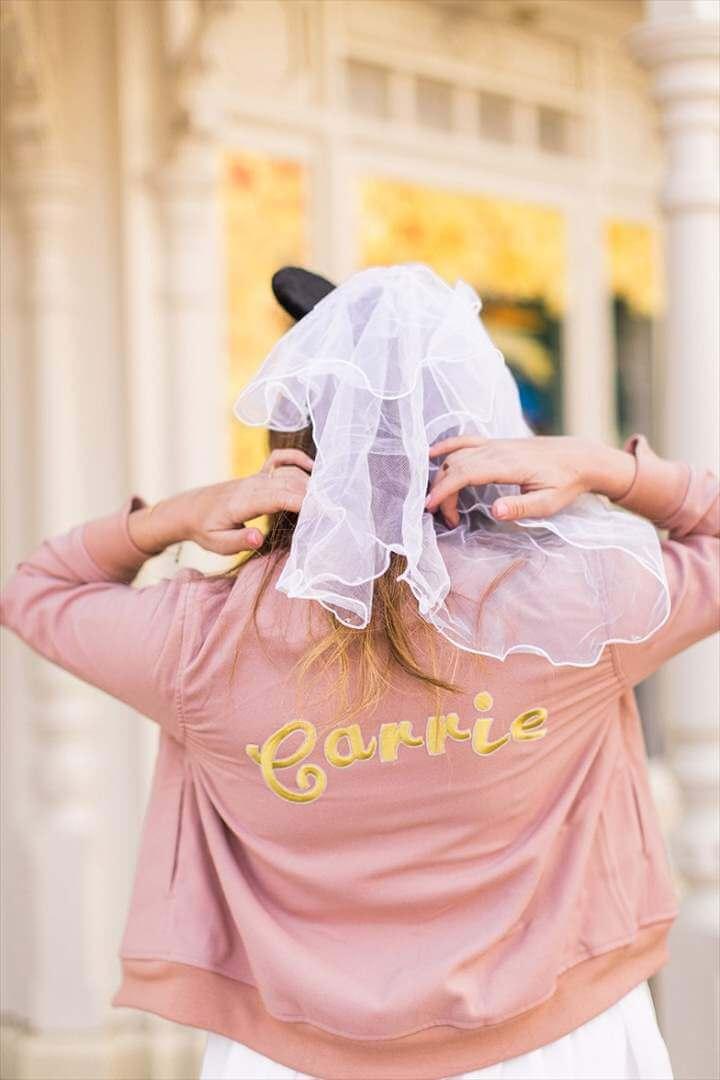 Image: wishwishwish.net
We have probably never wondered of making our picnic blankets unique and sparkling through embroidery but you have to try it once. String and nail art has been very popular recently and this is done using an embroidery thread so here is another idea for decorating your walls. Besides this you can also do other accessory wrappings with the embroidery threads, cactus embroidery saying 'touch me not', basic hand embroidery, friendship sandals, embroidered photo art, t-shirts, storage basket, embroidery beads and much more like these exciting projects can be done by using basic embroidery skills or just the thread. Feather necklace can also be done by using the embroidered threads. DIY Napkin rings are also done with colorful threads and they look sophisticated. Have a look at these thread rhinestone hoops which are trendy and according to the latest fashion line. Also, try some jewelry pouches using embroidery threads, statement necklaces also will look pronounced as you can see here to find out the details of these projects in the links given below the picture and also watch the tutorials in order to make sure that you don't miss out the fine details of the projects.
You can also add embroidered artwork in this list. Embroidered eggs are also included in these projects although it's something very delicate to do the end result is very impressive and artistic. Mason jars can also be wrapped with the embroidered threads to make them look amazing. Besides this, we also have an idea to make stitched wooden planter which is surely a matchless embroidery related project among the rest of these. You can also wrap stools with the embroidery thread and turn them into something incredible.
Embroidered Espadrilles: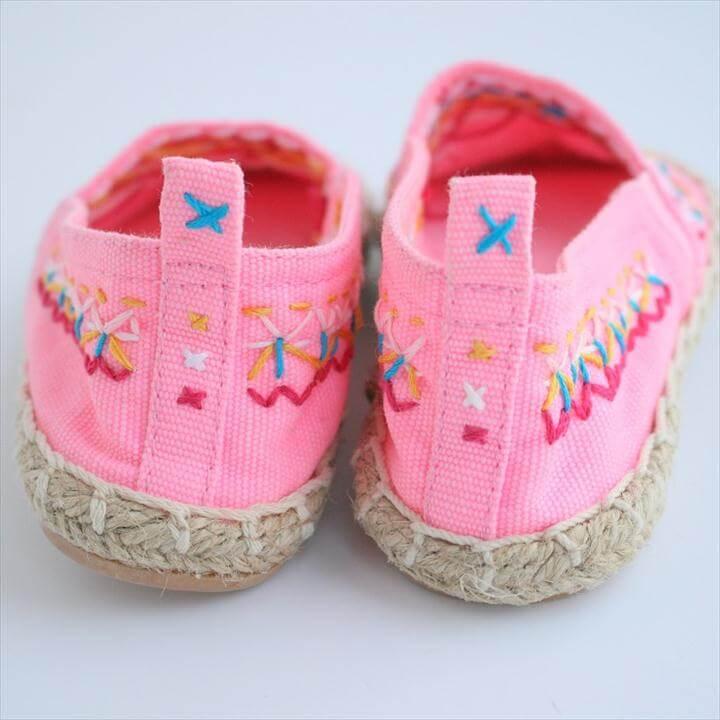 Image: littlebuttondiaries
Embroidered Dress: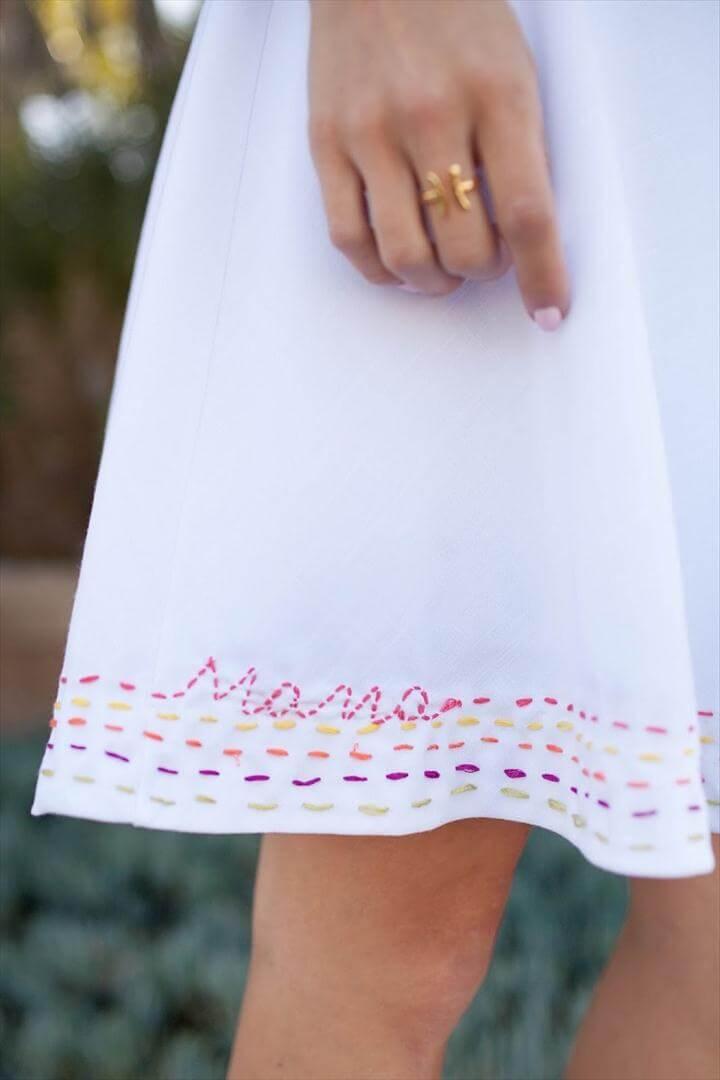 Image: merricksart
Side Comb Upgrade: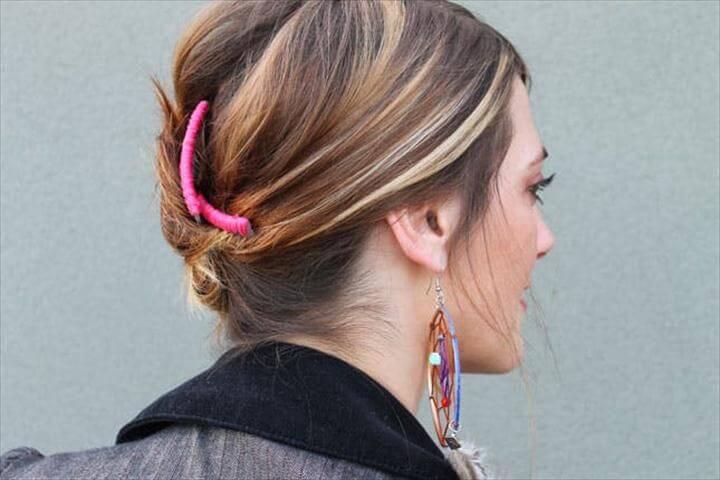 Image: brit.co
Wrapped Headphones: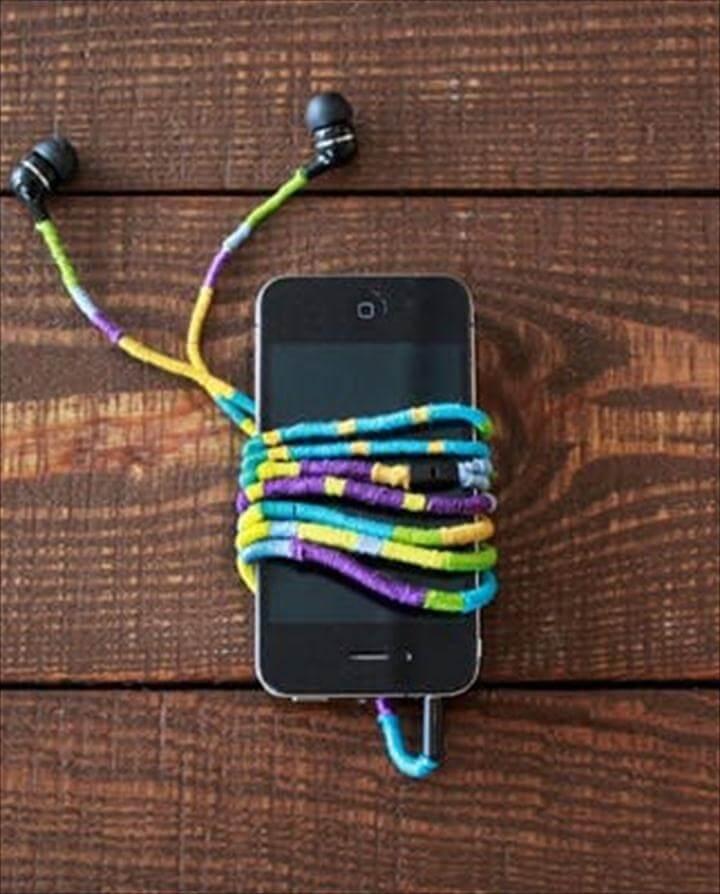 Image: typepad
Rope Bracelet: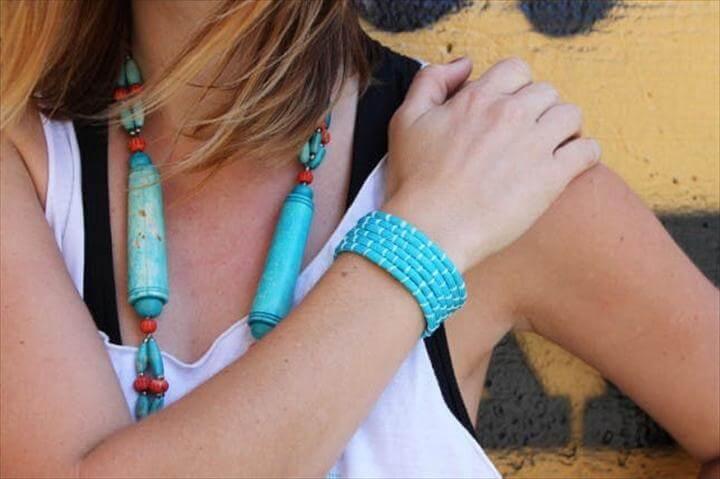 Image: brit.co
Neon Nonslip Hangers: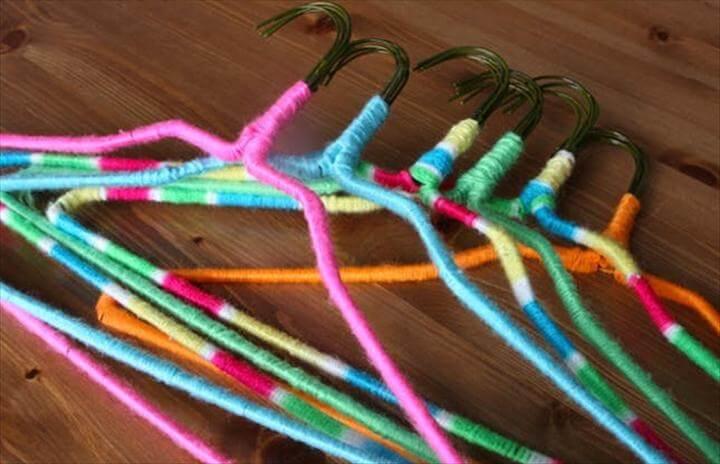 Image: brit.co
Word Embroidered Denim: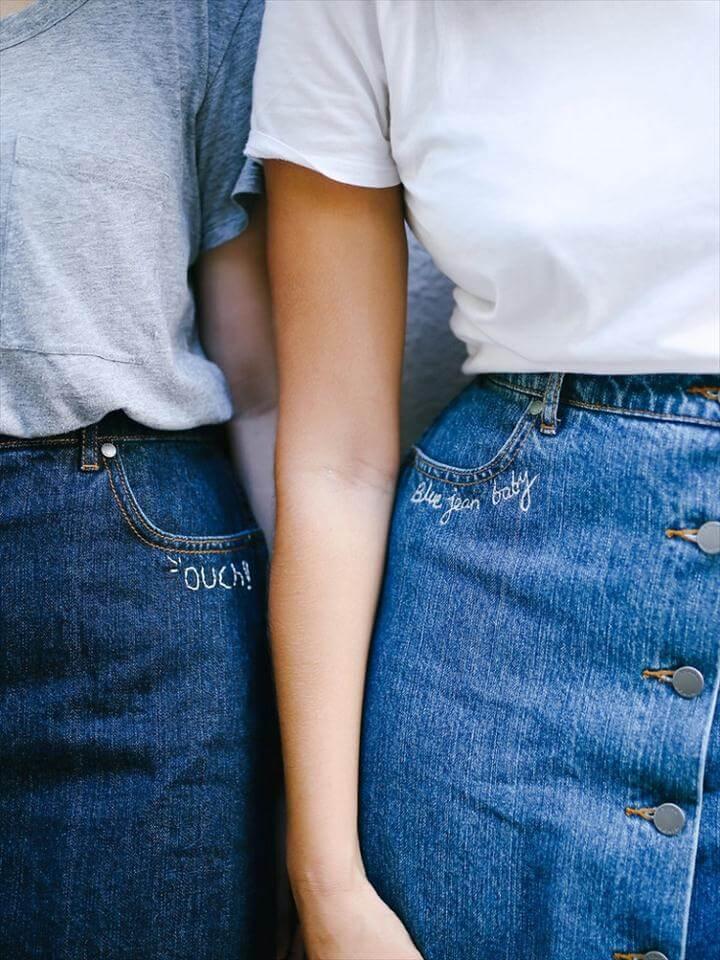 Image: apairandasparediy
Picasso Inspired Embroidery: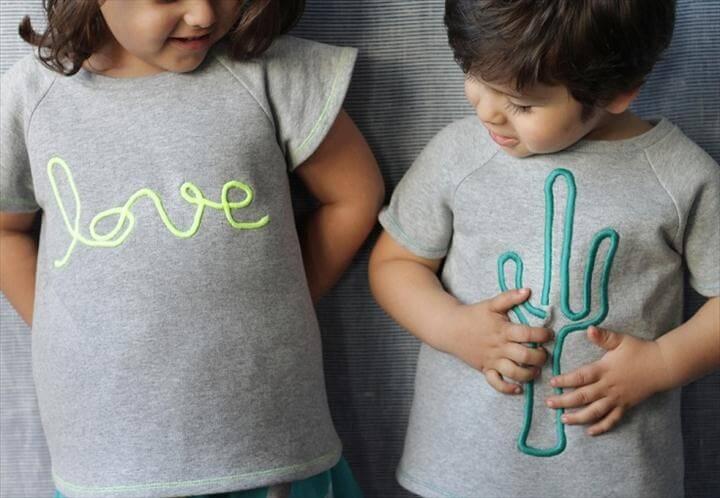 Image: petitapetitandfamily
Negative Space Baby Name Embroidery: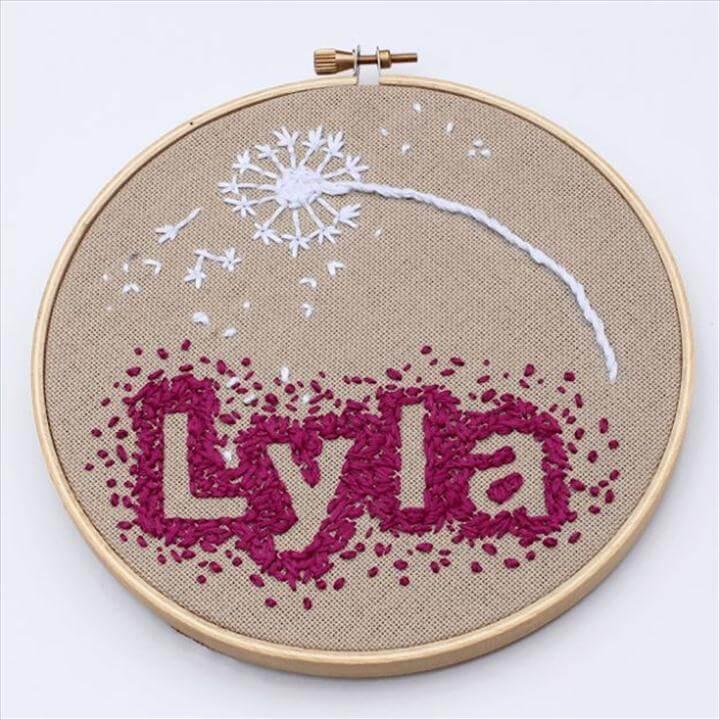 Image: linesacross
Travel Pouch: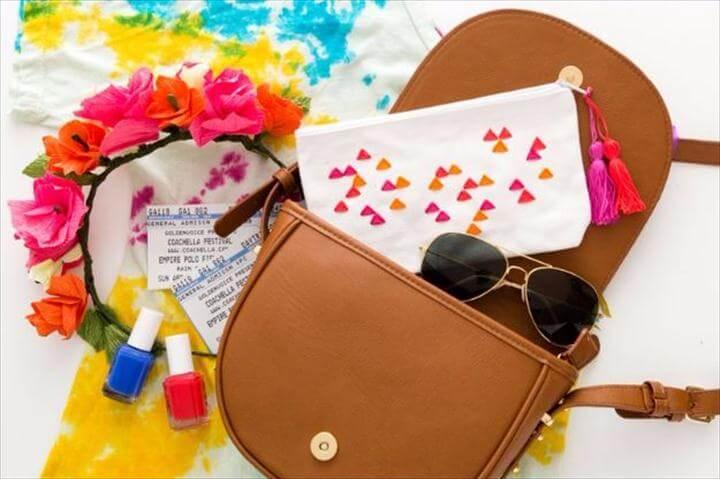 Image: brit.co
Pom Pom Market Tote: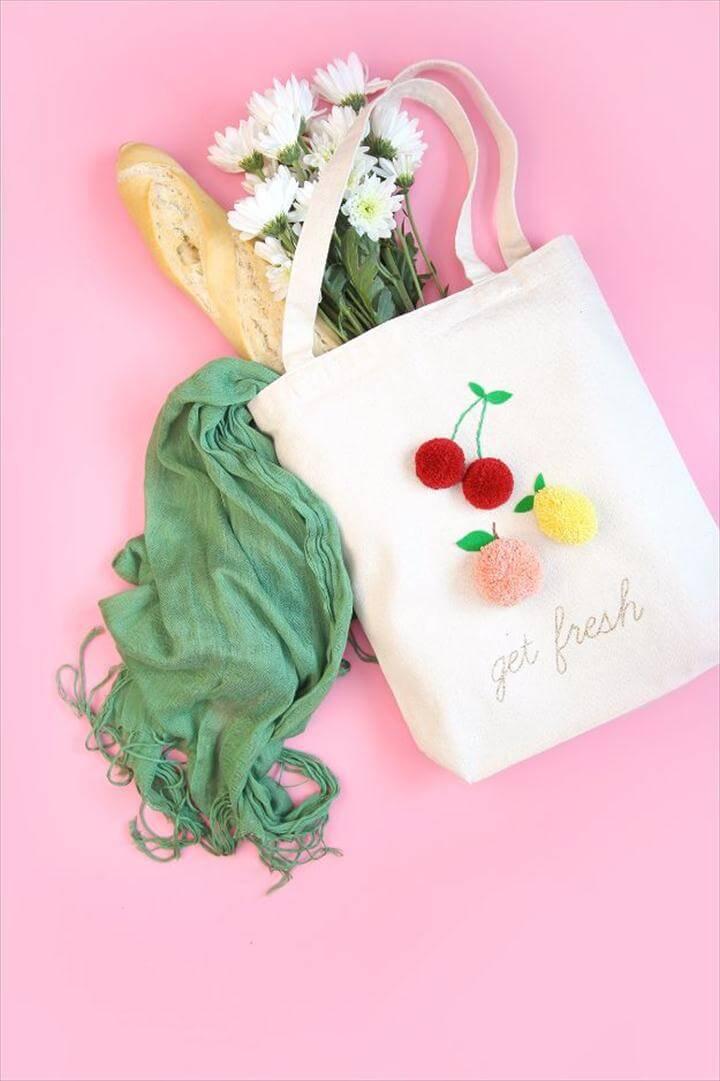 Image: damasklove
Embroidery Inspired By Nature: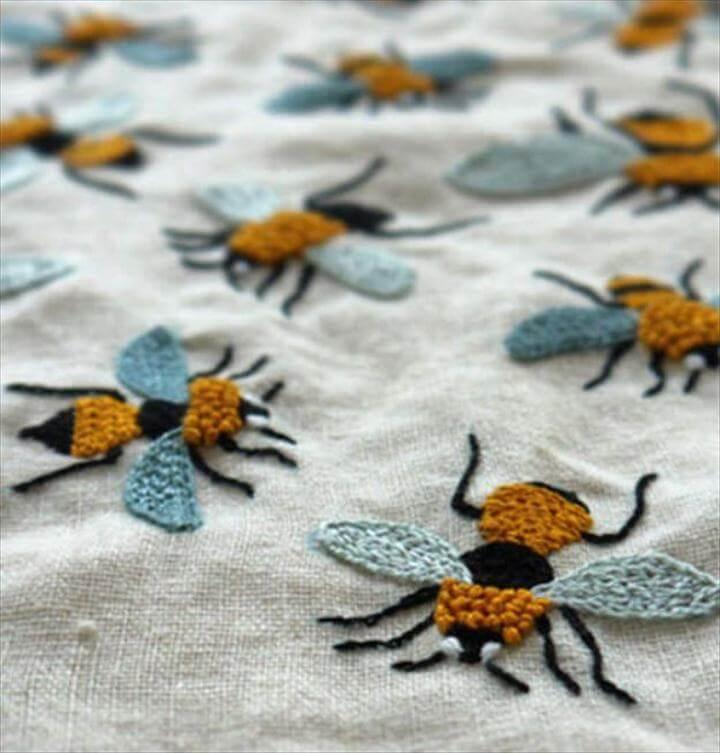 Image: handmadecharlotte
Pillow Case: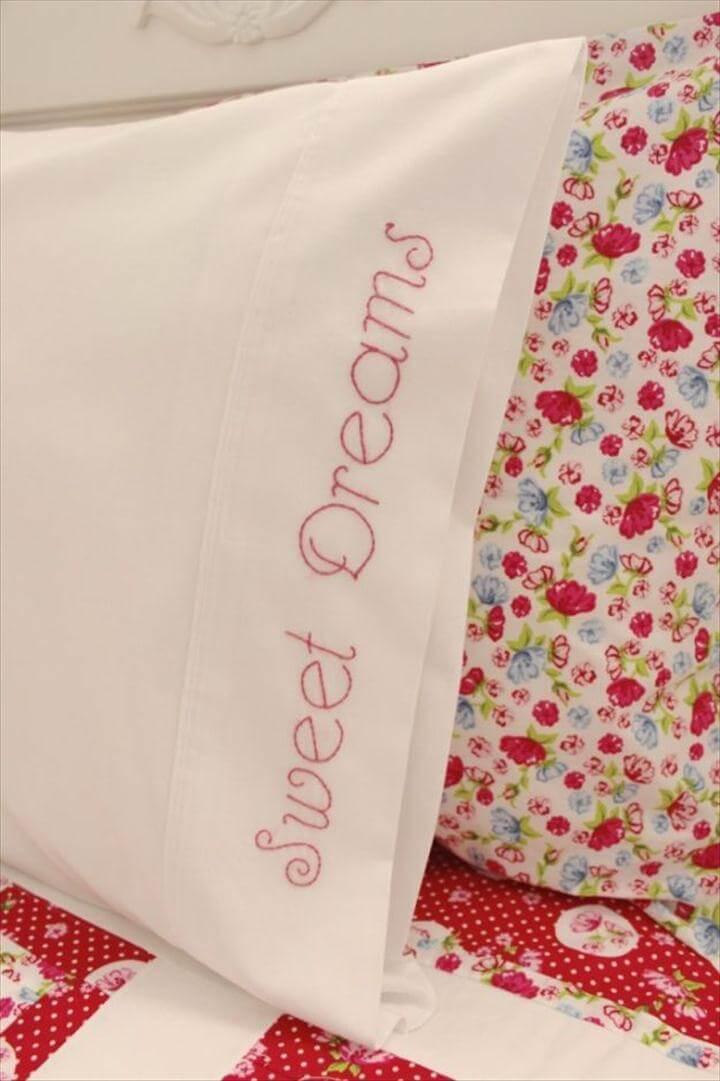 Image: mollyandmama.com.au
Star Stud Shorts: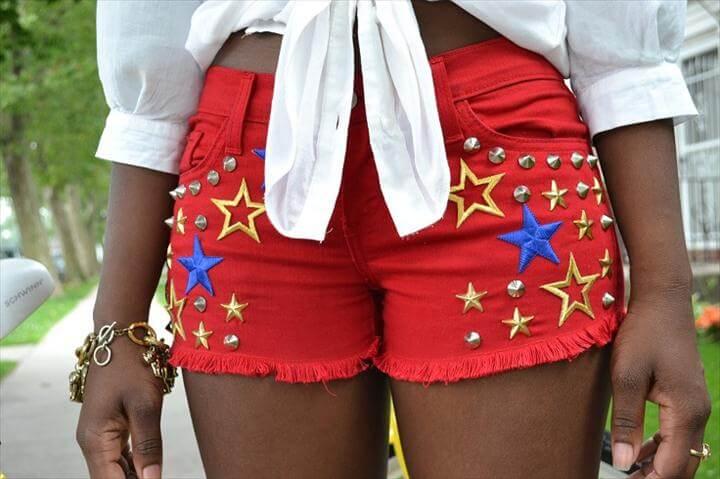 Image: eyesofacouturier
Embroidery Floss Storage: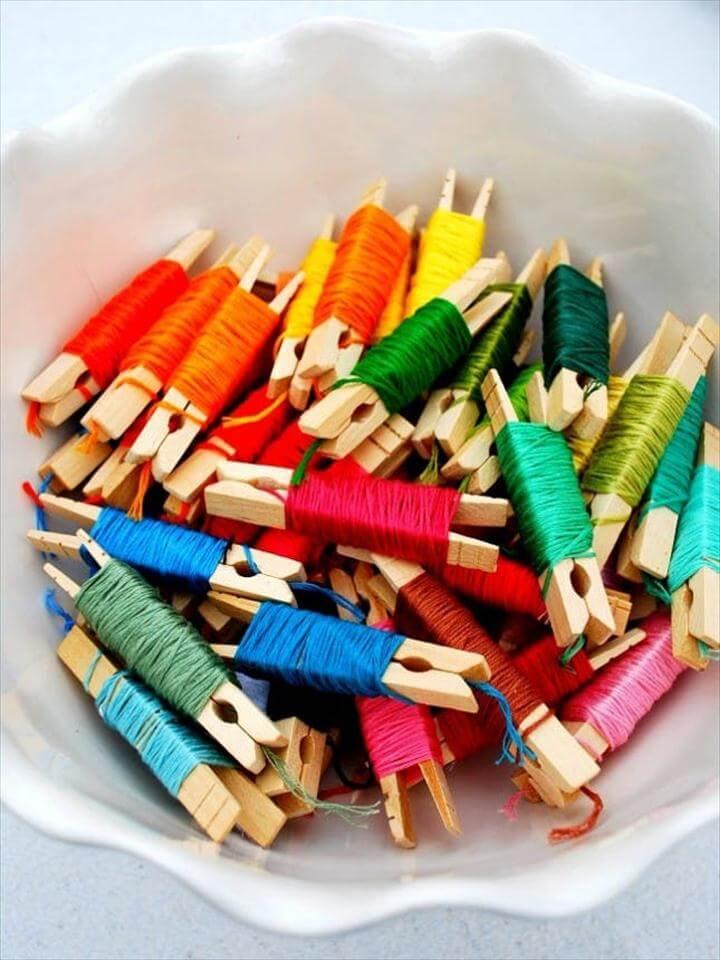 Image: heatherjslife.blogspot.com.au
Glow In The Dark Lunar Moon Phases Embroidery: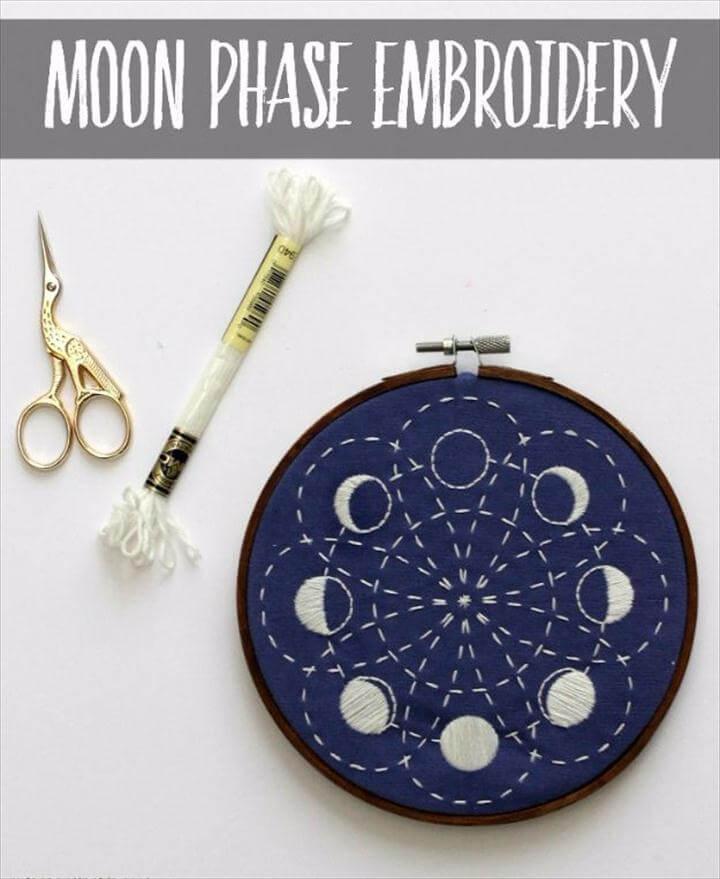 Image: swoodsonsays
Floral Top: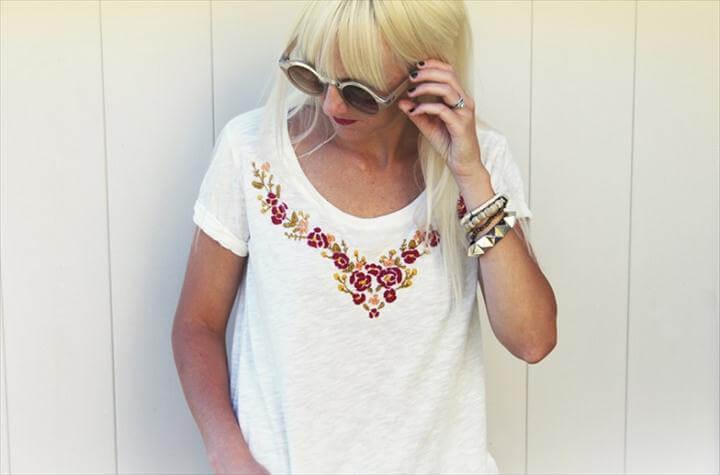 Image: abeautifulmess
Embroidered Art: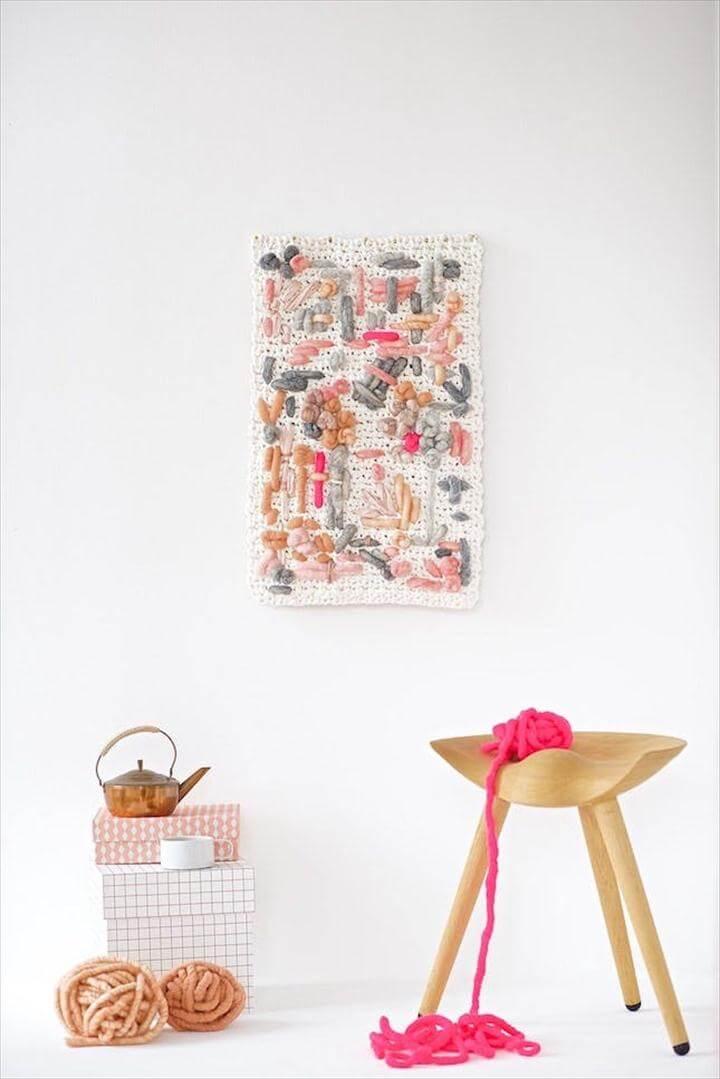 Image: lebenslustiger
Sequin Embroidery:

Image: beeskneesindustries
Embroidered Waste Basket: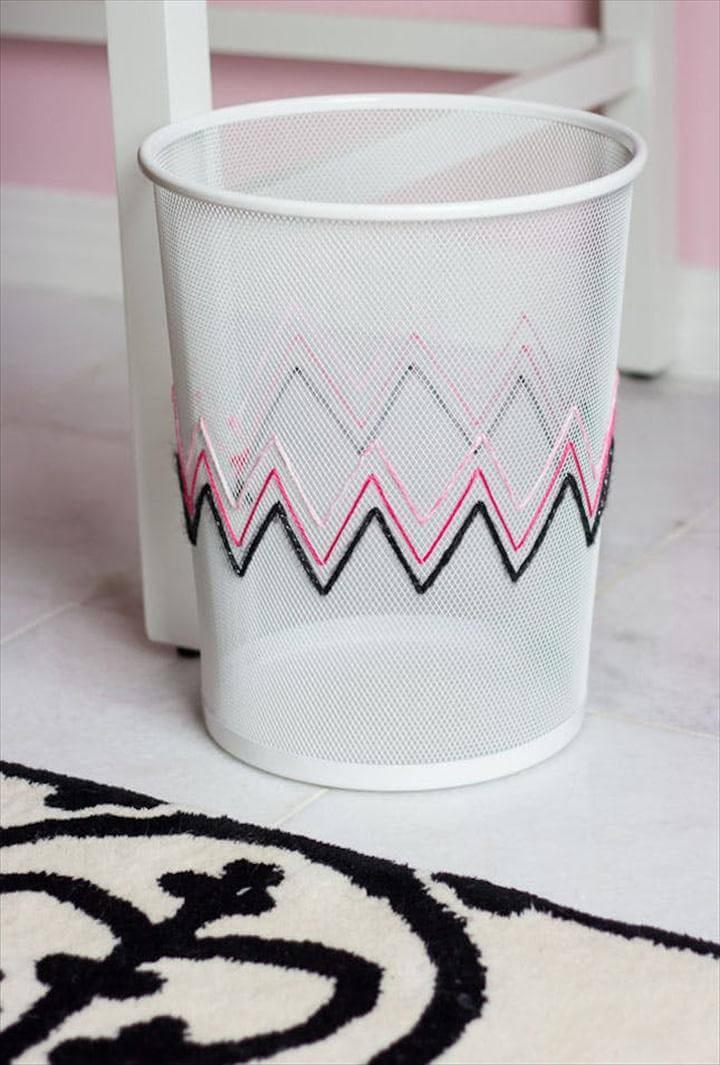 Image: designimprovised
Stitched Card: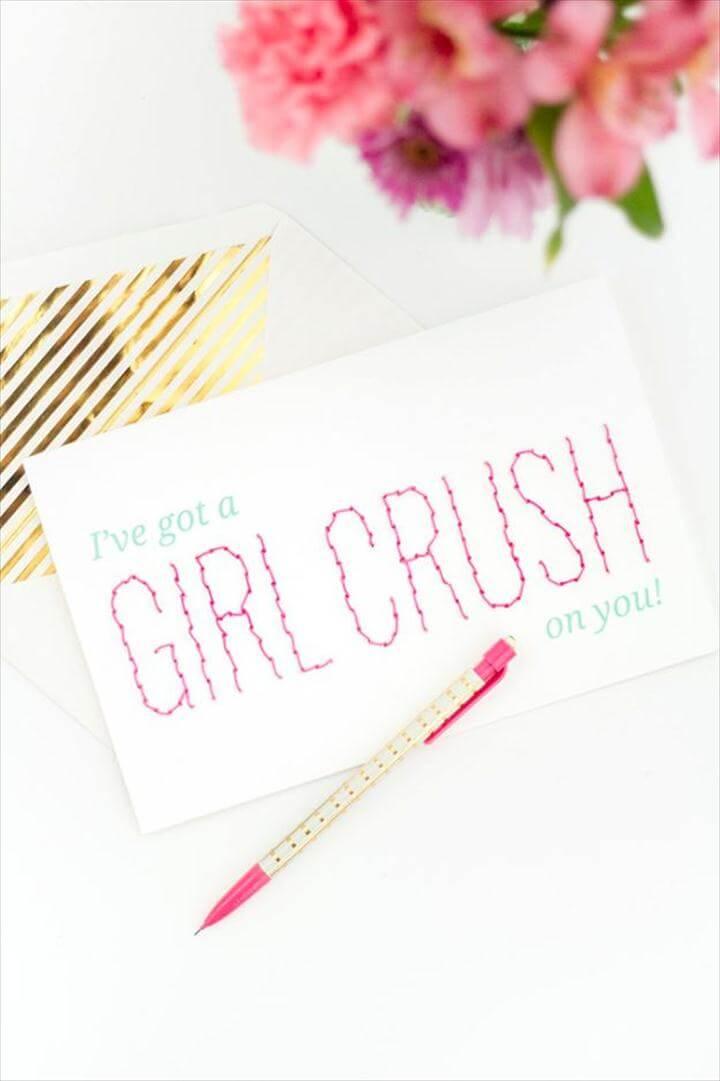 Image: dreamgreendiy
Heart Embroidery: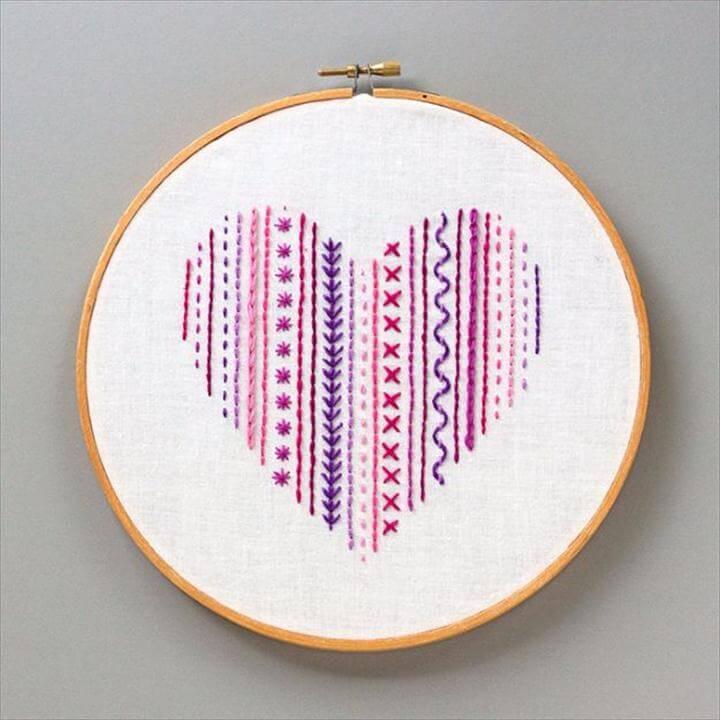 Image: adventures-in-making
Ice Cream Sneakers: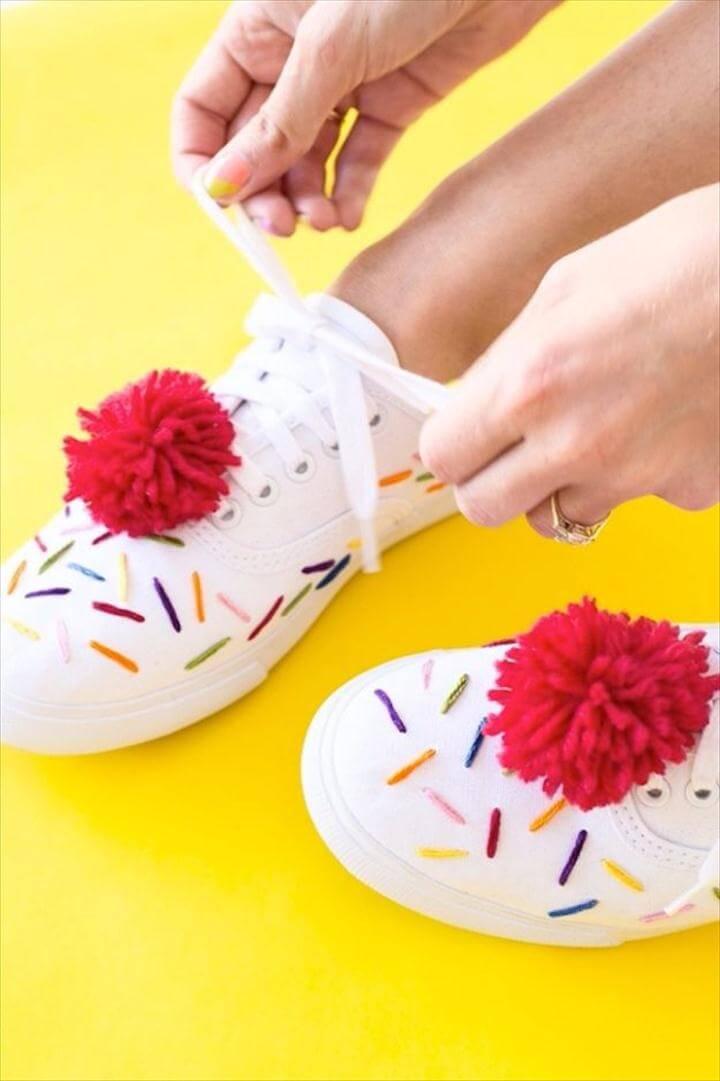 Image: studiodiy
Embroidered Wall Hanging: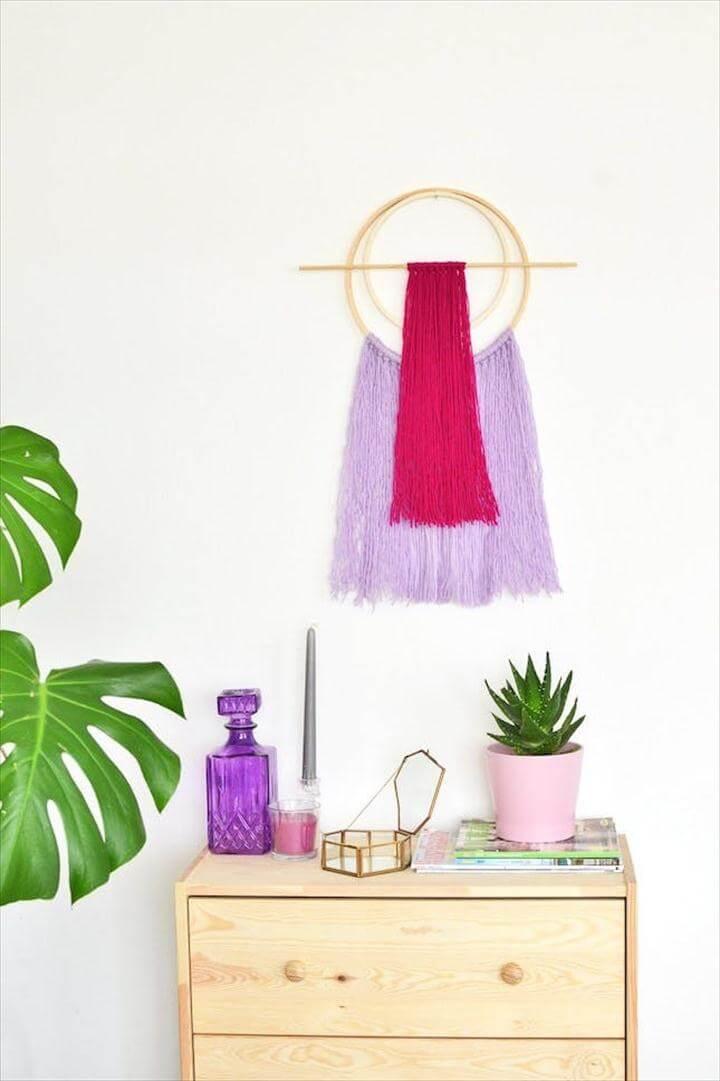 Image: enthrallinggumption
Embroidered Bouquet: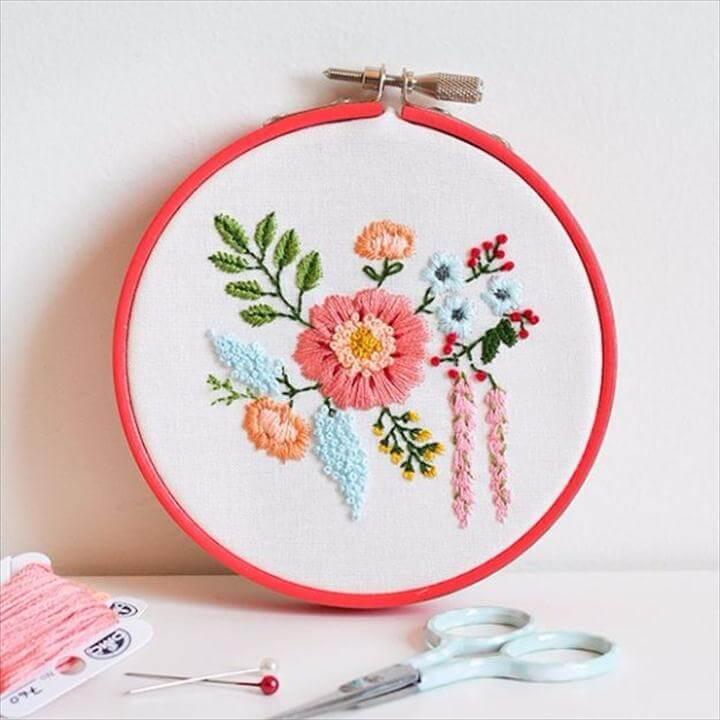 Image: downgrapevinelane
Embroidered Cardigan:

Image: blackandwhiteandlovedallover
Embroidered Denim: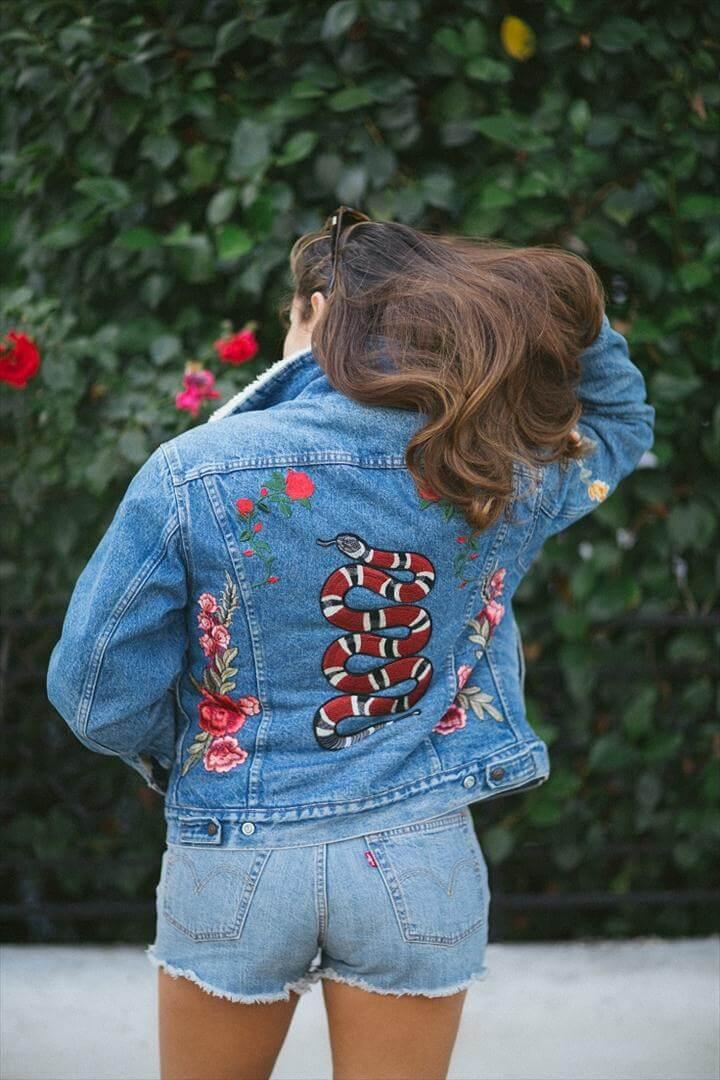 Image: thelondoner.me
Magnets With Hand Embroidery: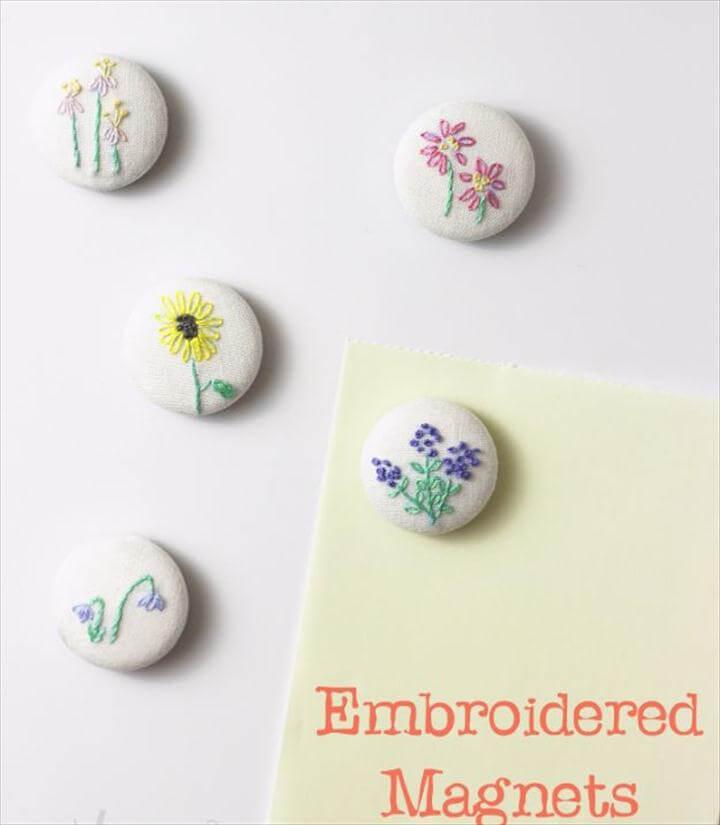 Image: diycandy
Denim Embroidery: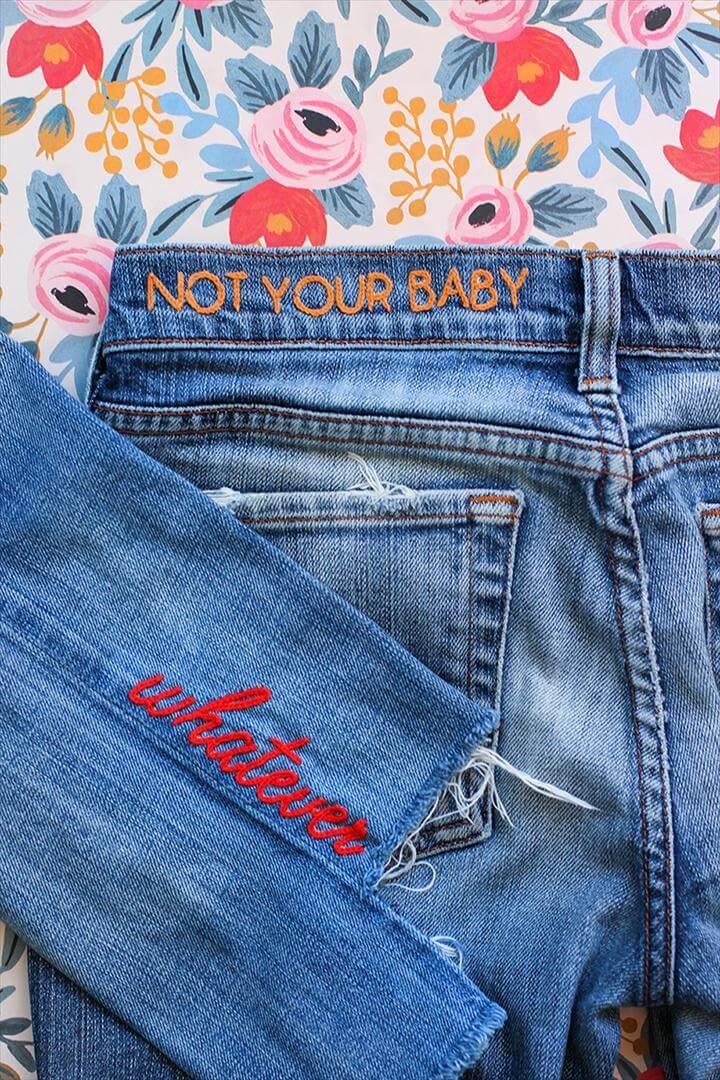 Image: honestlywtf
Cork Coasters: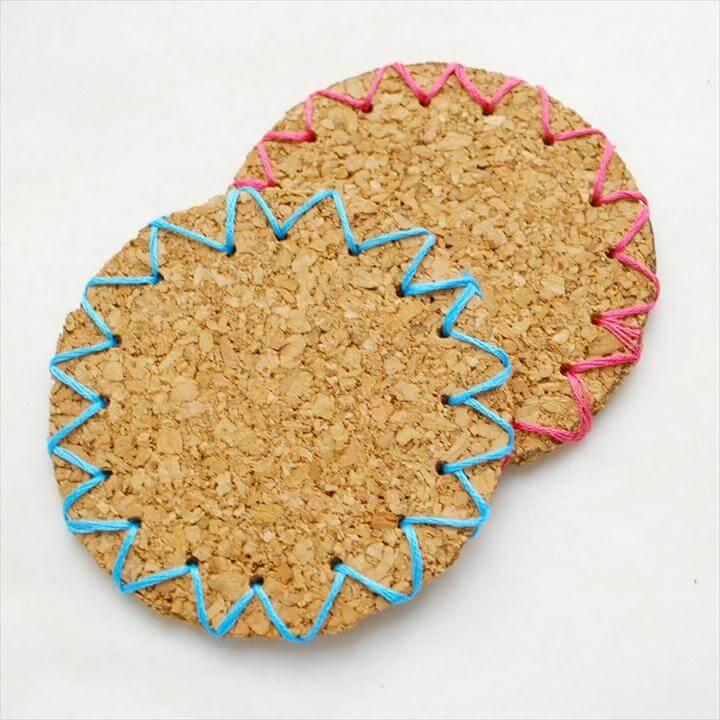 Image: thekimsixfix
Stitched Leather Bracelet: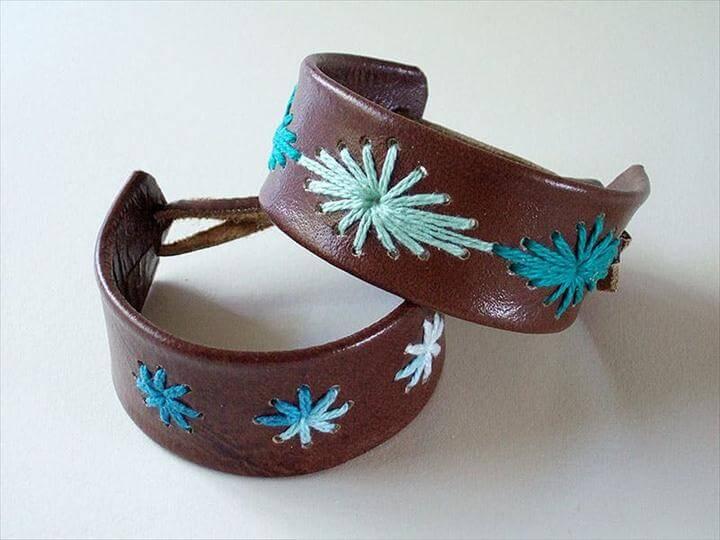 Image: craftynest
Embroidered Instagrams: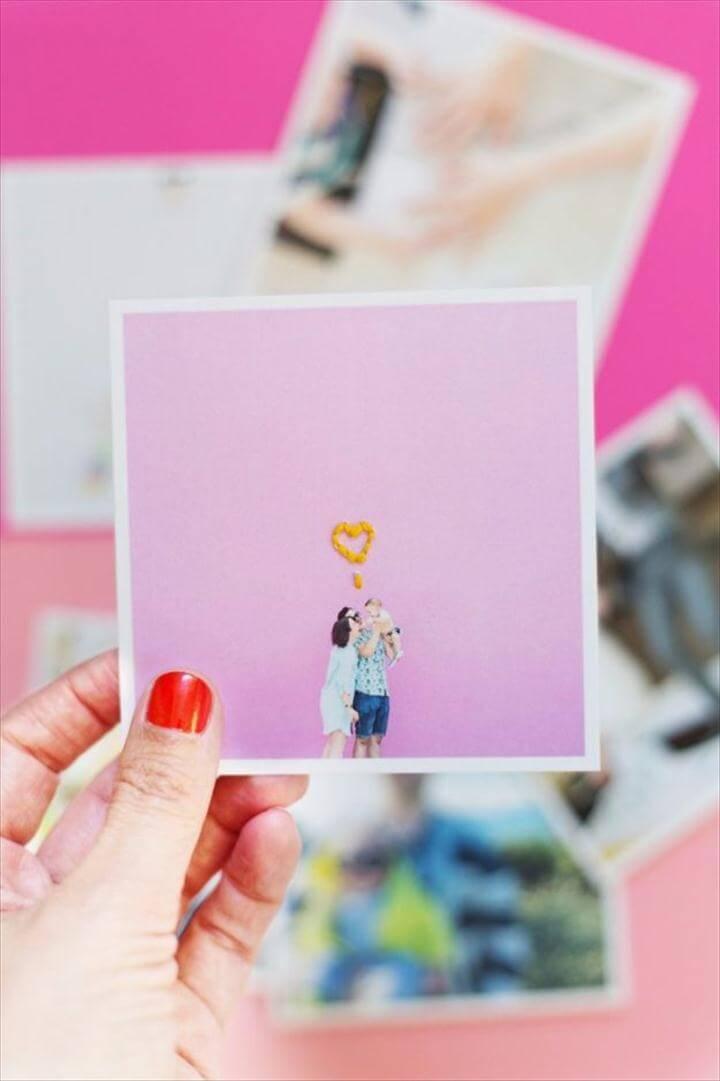 Image: lovelyindeed
Denim Embroidery: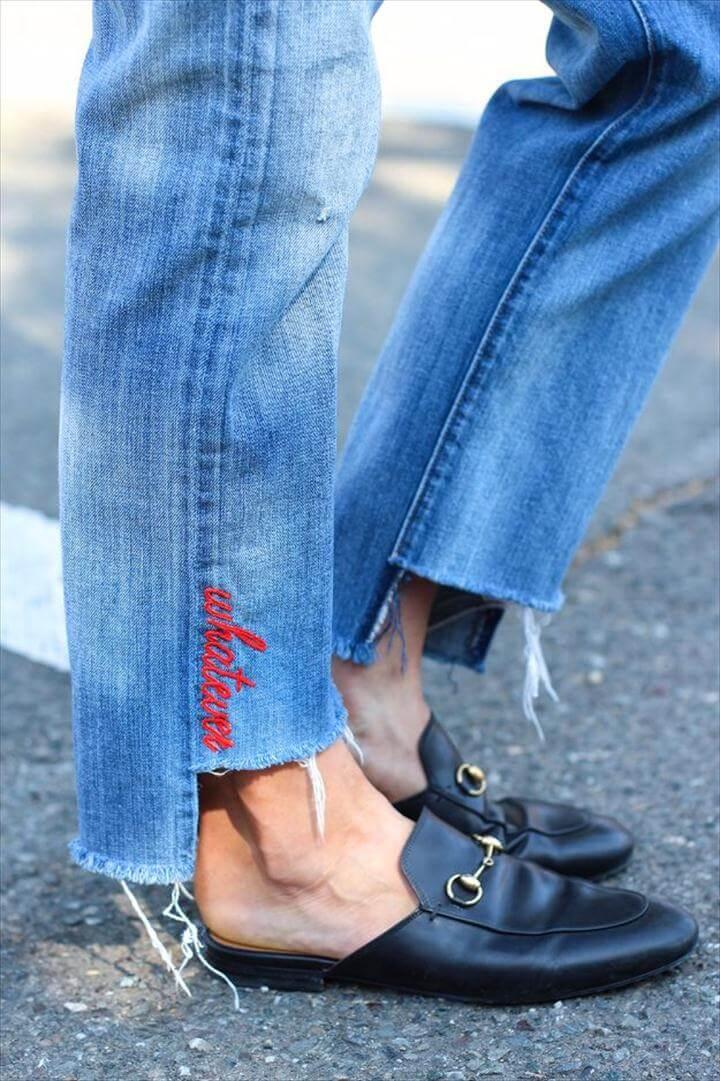 Image: honestlywtf
Embroidered Notebook: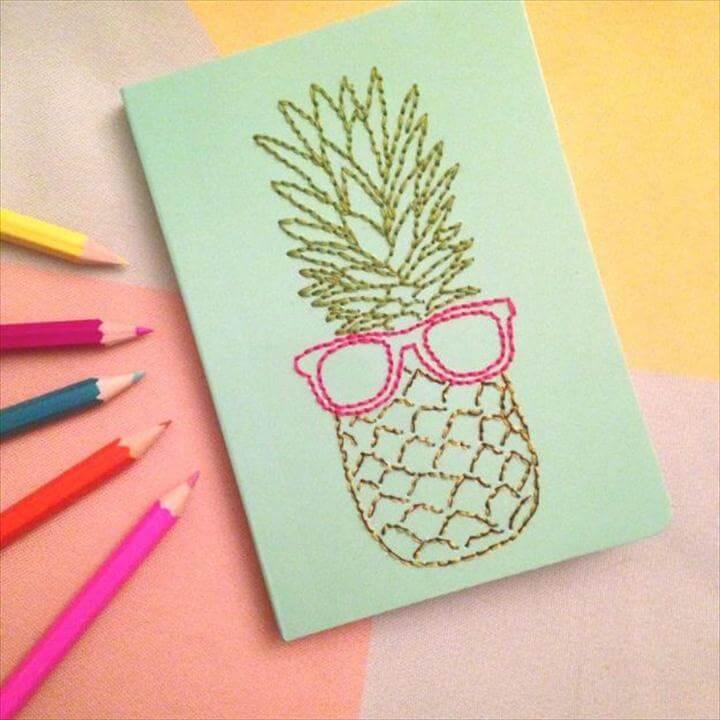 Image: knitsandbrew
Giant Embroidery Picnic Blanket: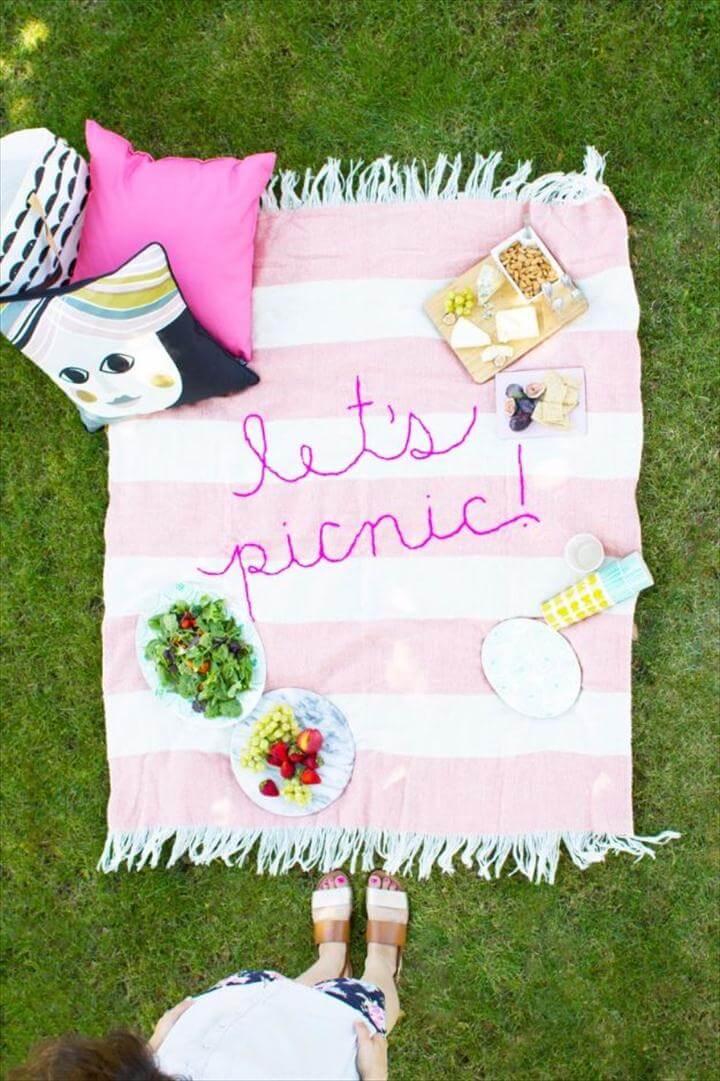 Image: lovelyindeed
Stitched Patch: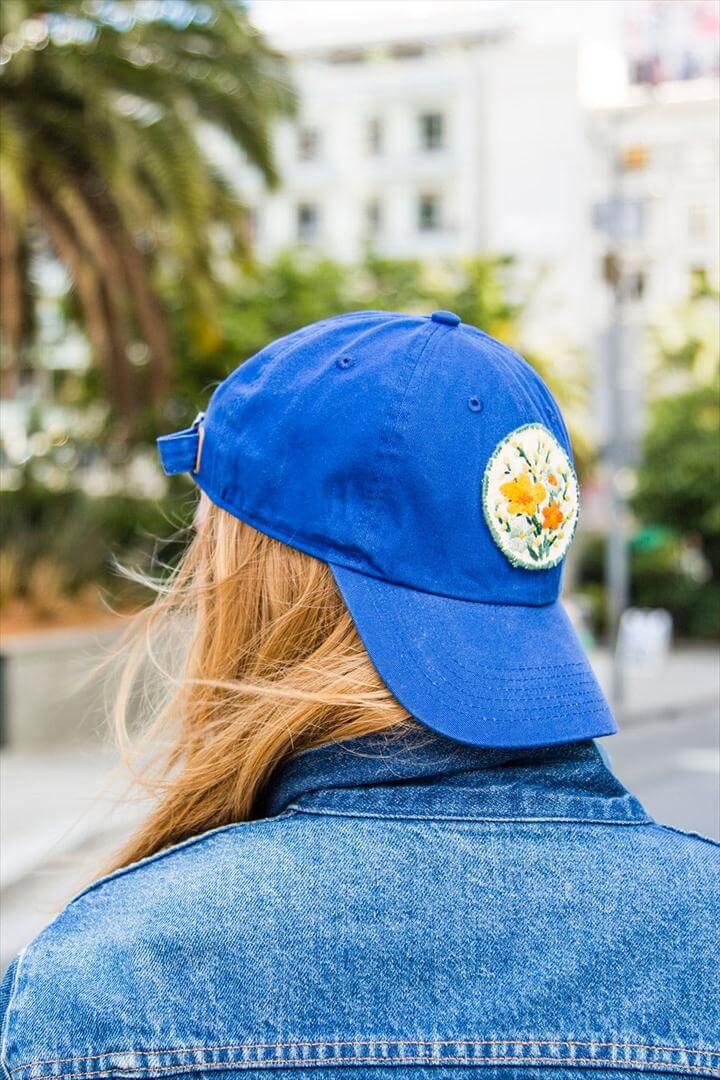 Image: brit.co
String & Nail Art: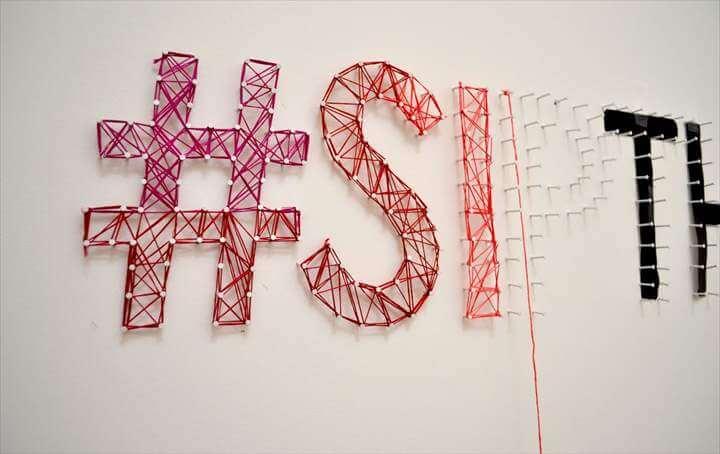 Image: popandcircumstanceblog
Embroidered Sneakers: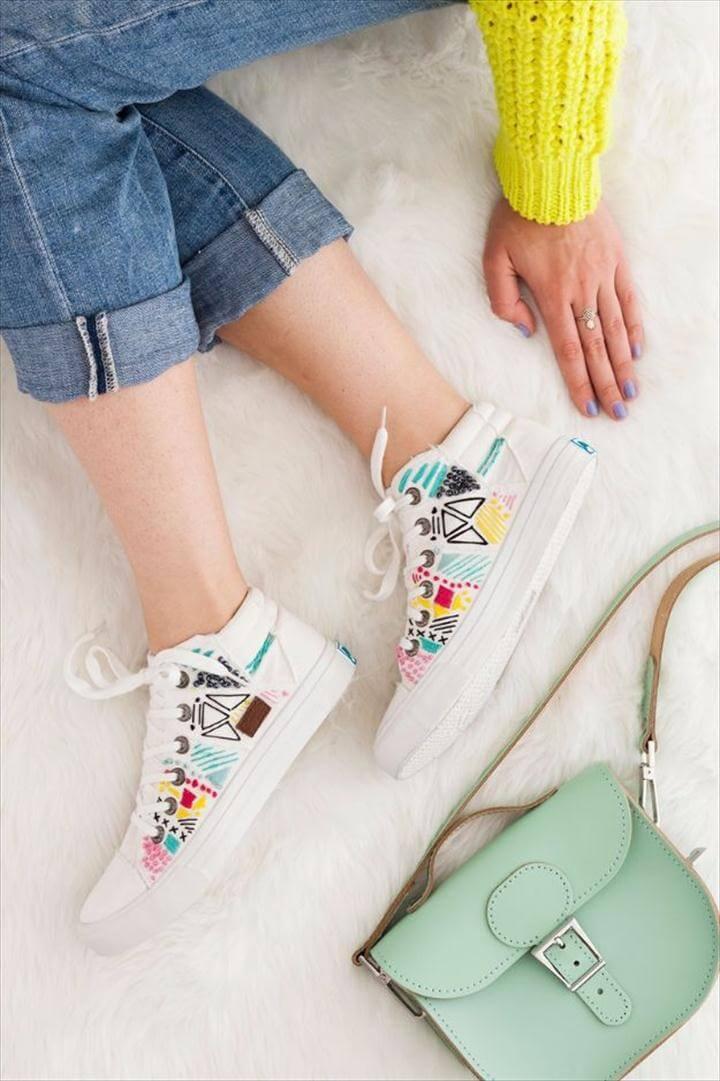 Image: brit.co
Wrapped Accessories: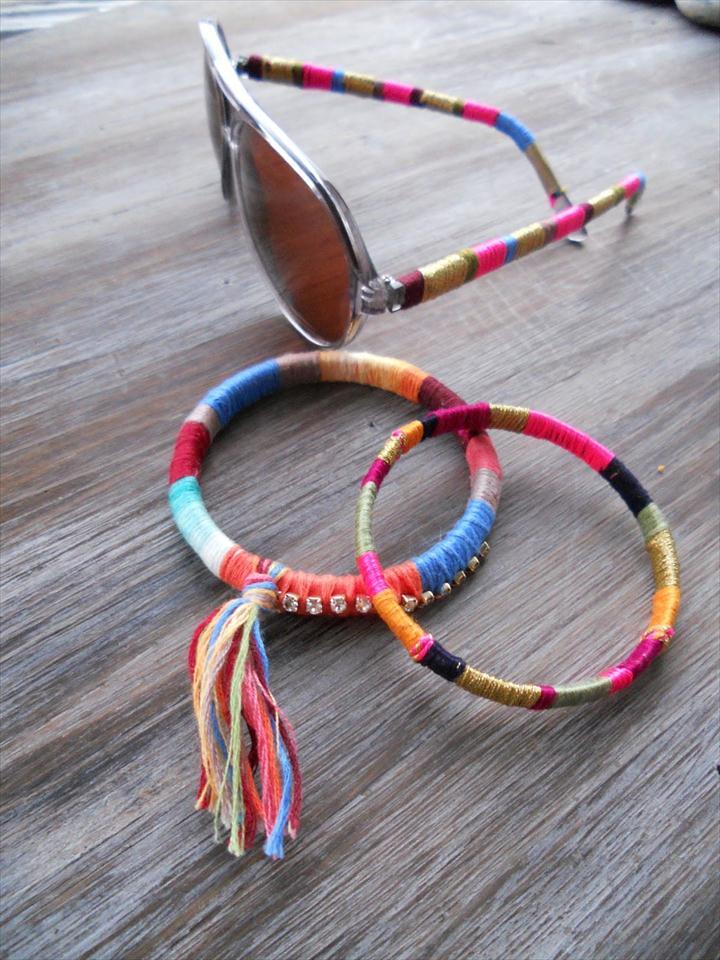 Image: littlebitsofdelight.blogspot
Can't Touch This – Cactus Embroidery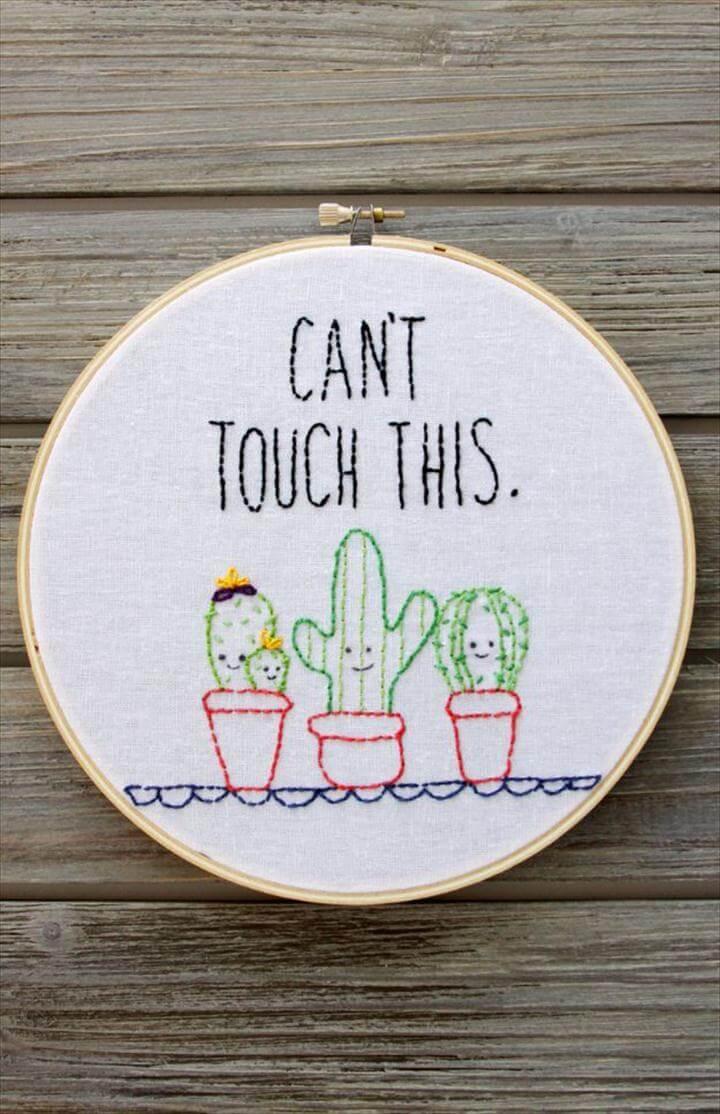 Image: flamingotoes
Friendship Sandals: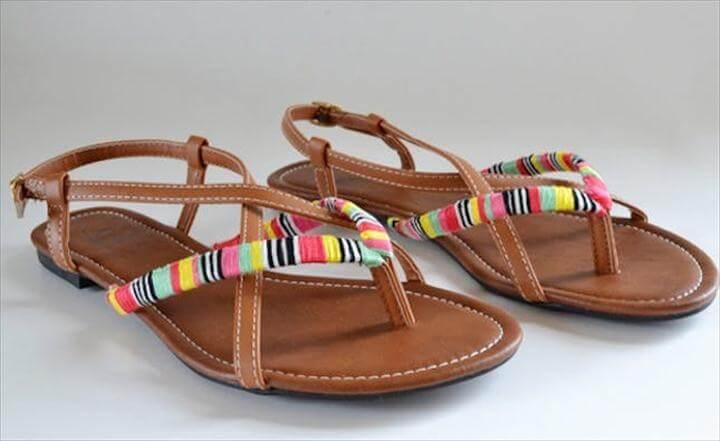 Image: momspark.net
Basic Hand Embroidery: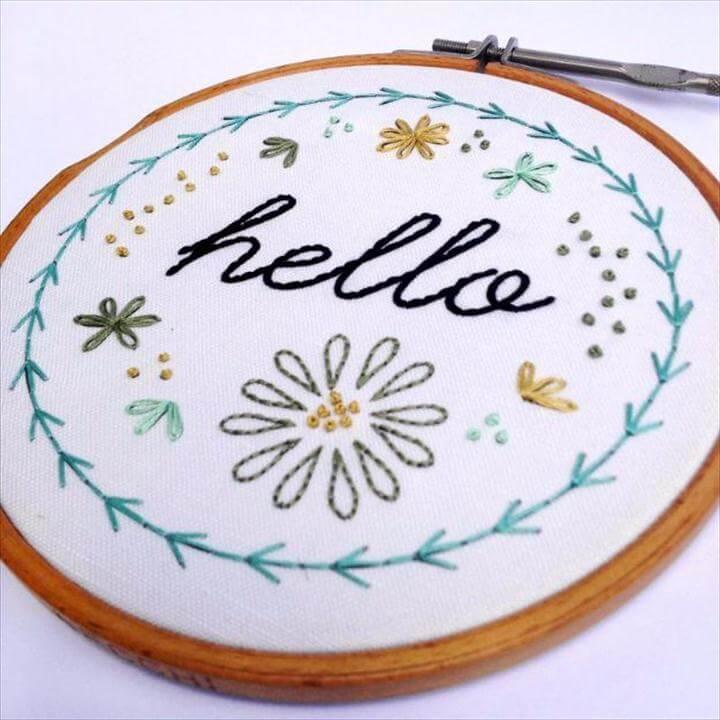 Image: spoonflower
Embroidered Photo Art: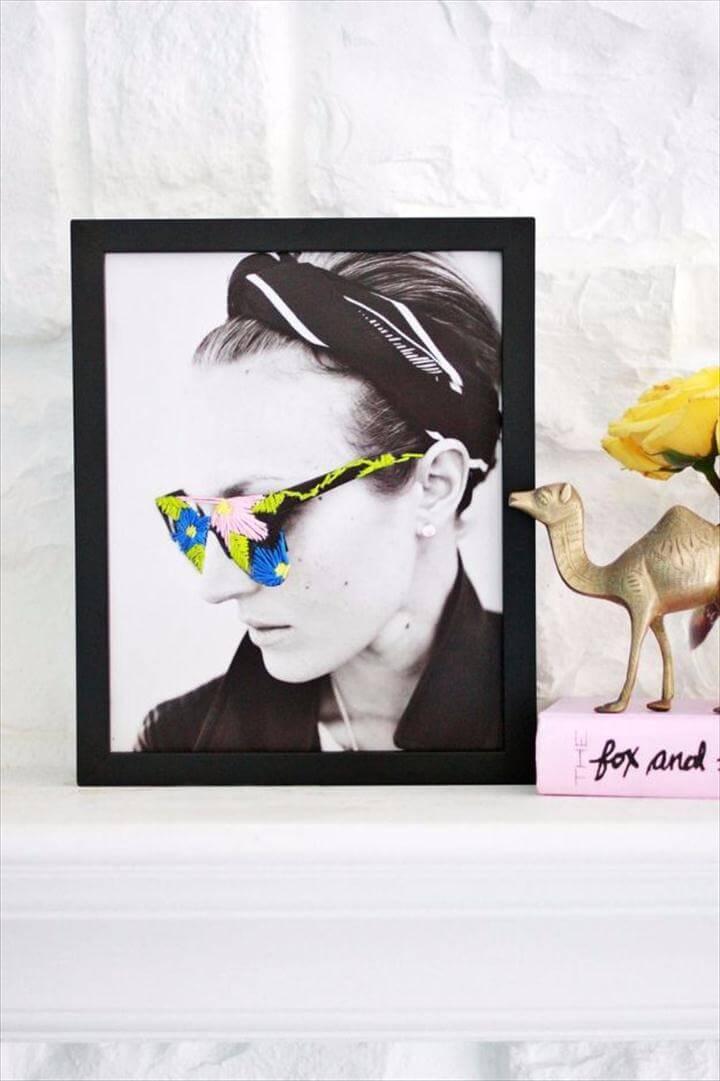 Image: abeautifulmess
Embroidered T-Shirt: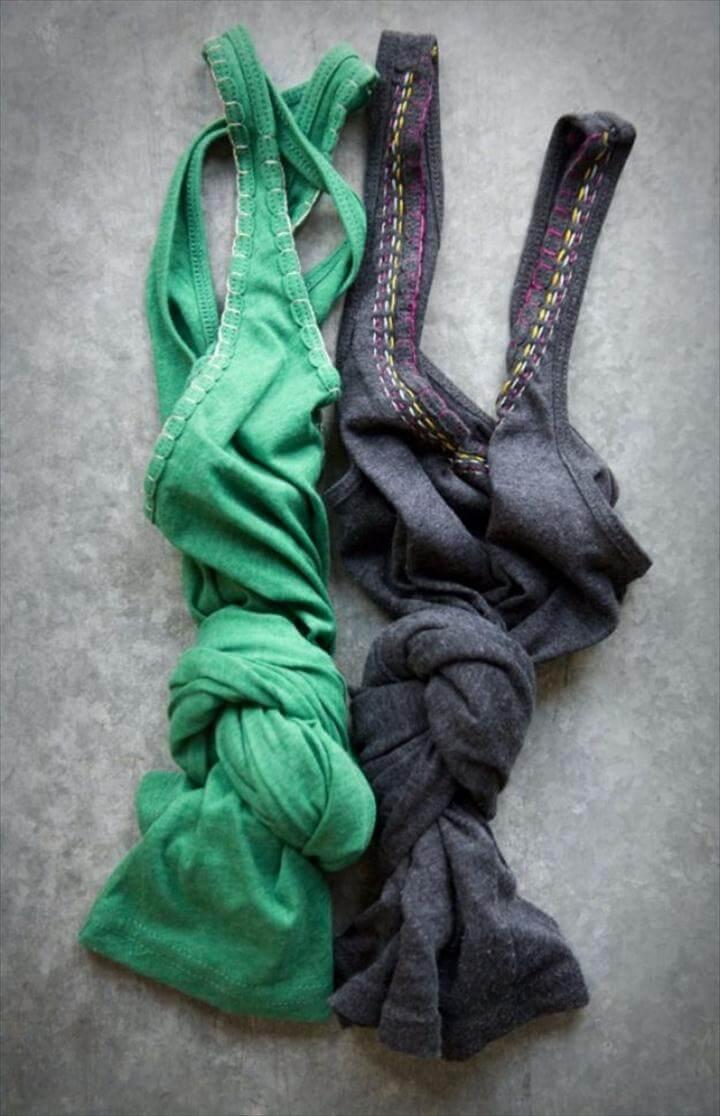 Image: kollabora
Basket Storage: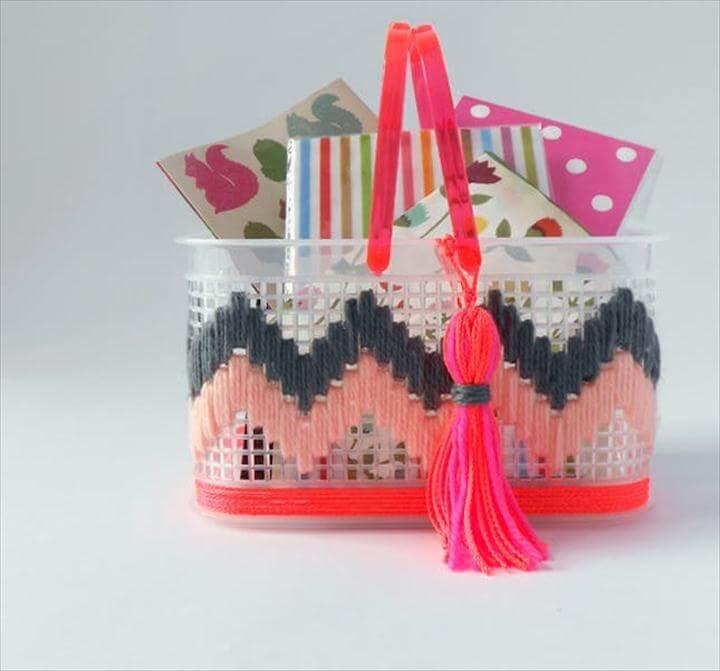 Image: we-are-scout
Embroidery Beads: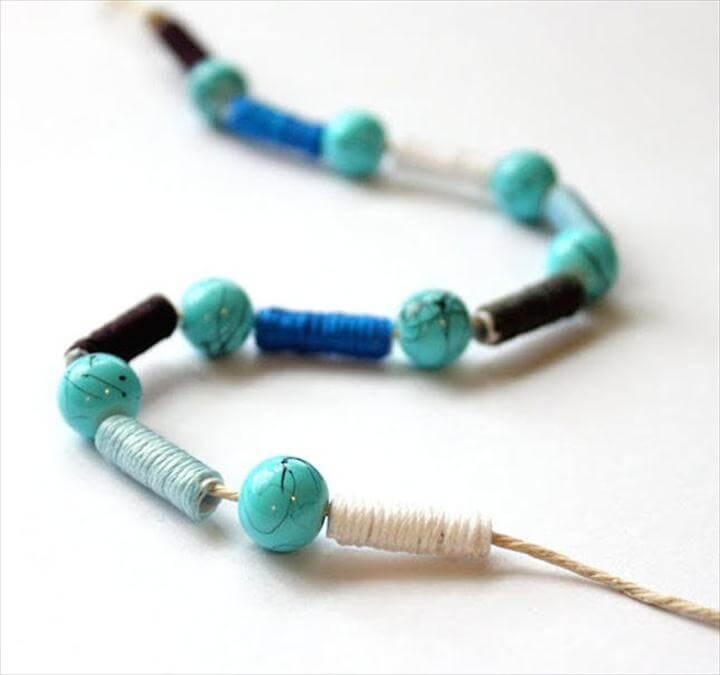 Image: linesacross
Braided Chain Accessories: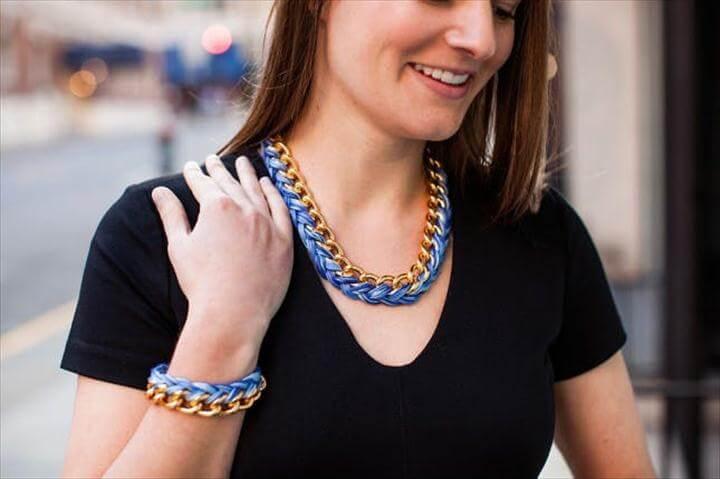 Image: brit.co
Feather Necklace: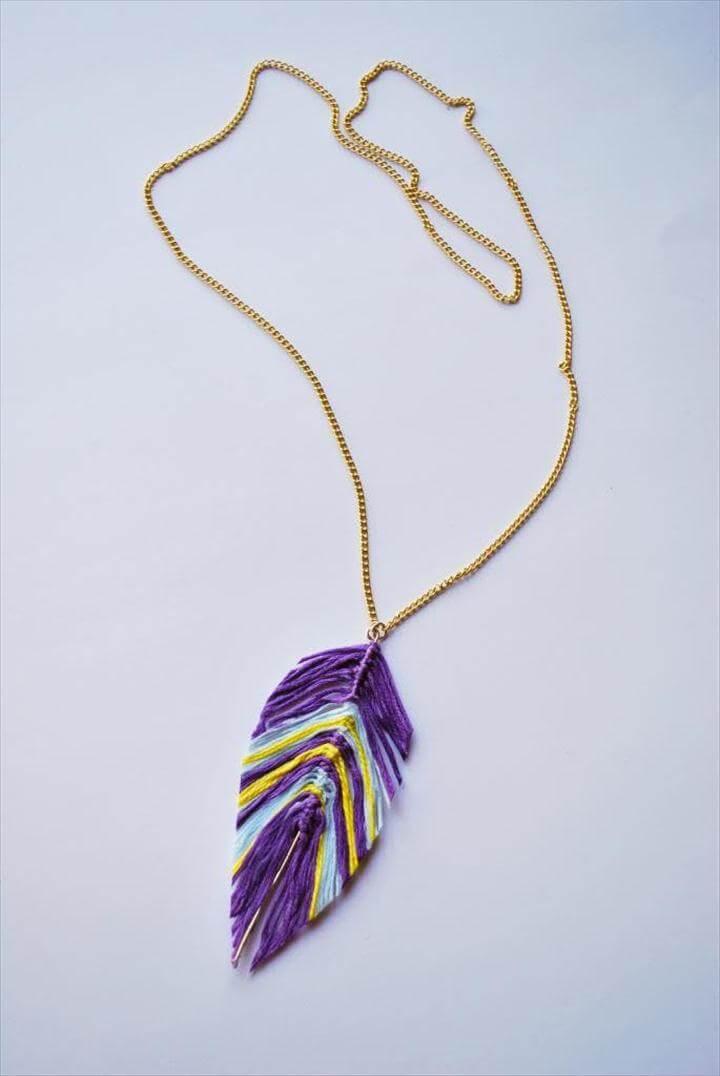 Image: heywanderer
Color Block Napkin Rings: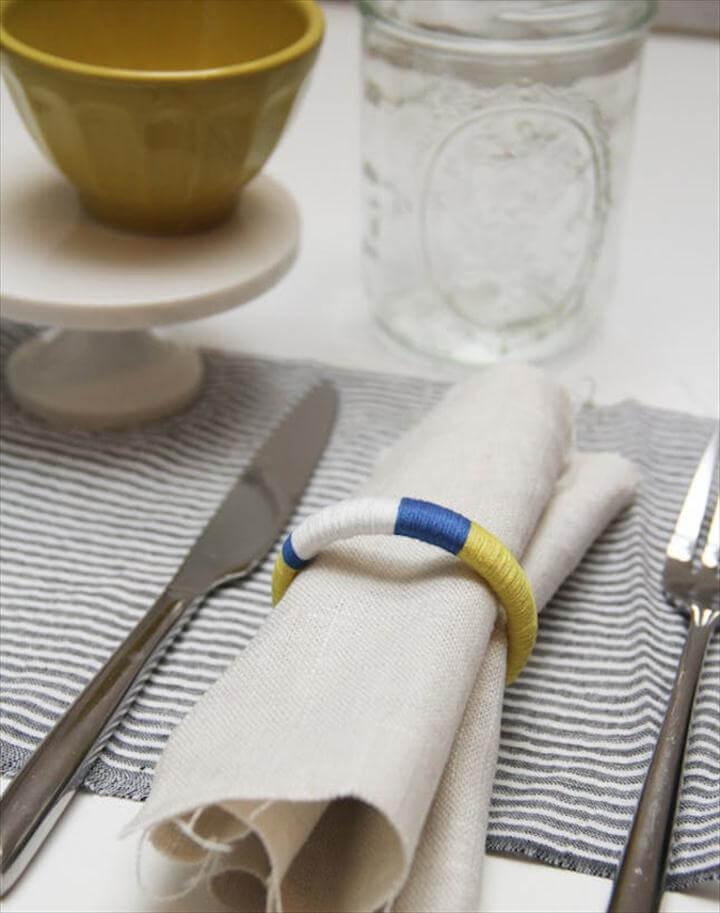 Image: thesweetestoccasion
Threaded Rhinestone Hoops: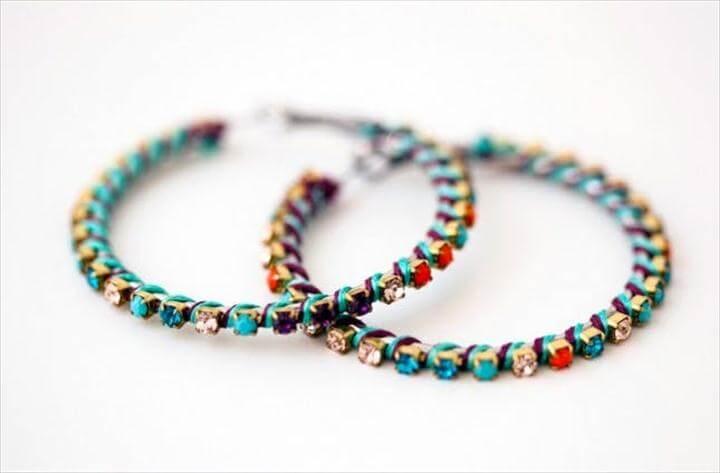 Image: brit.co
Sparkly Embroidery Statement Necklace: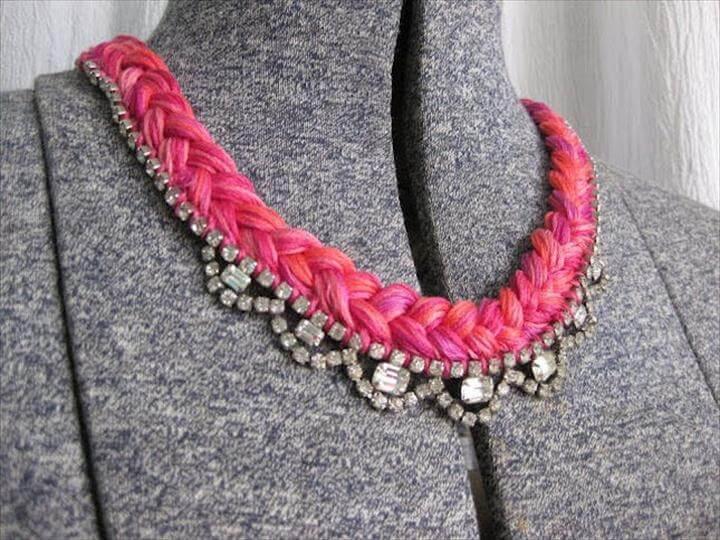 Image: thanksimadeitblog
Embroider Jewelry Pouch: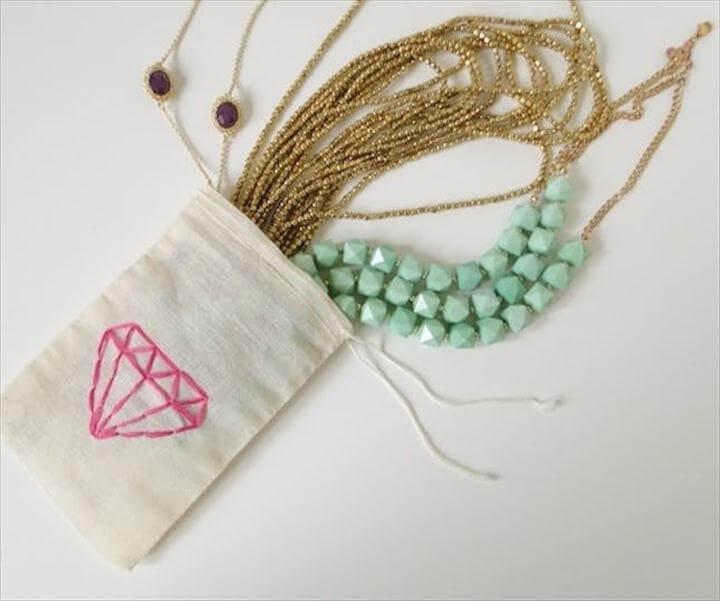 Image: fabricpaperglue
Map Artwork: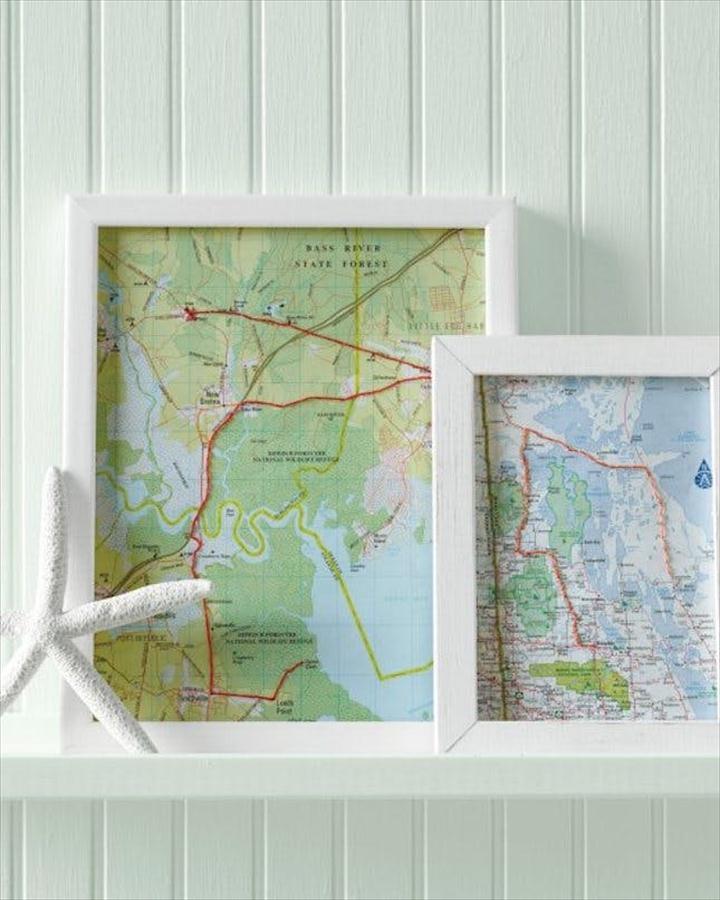 Image: brit.co
State Love Embroidery: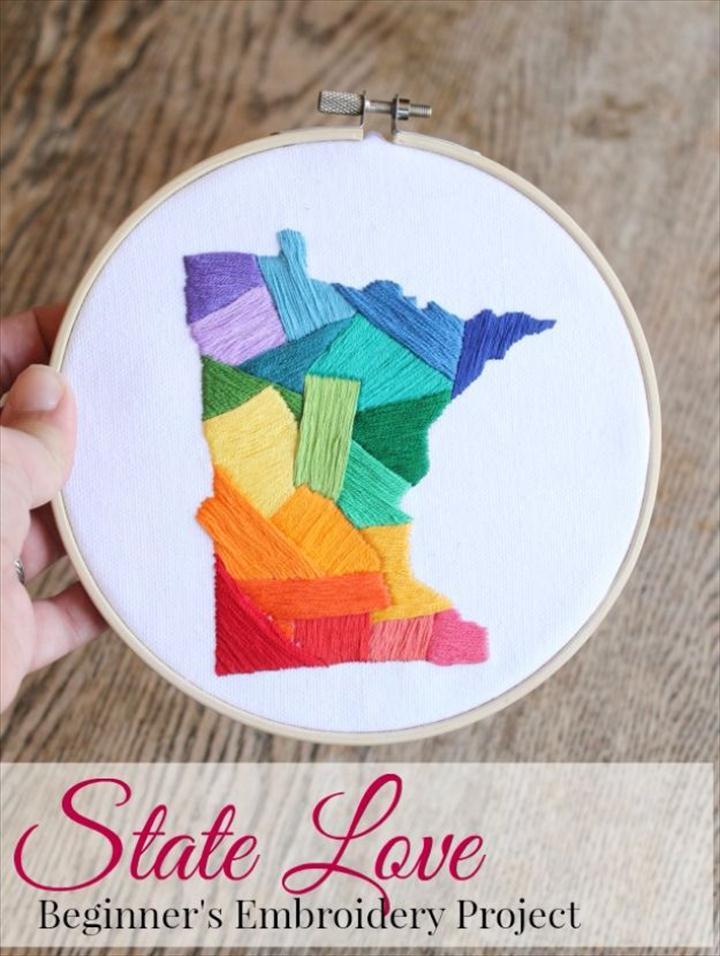 Image: dosmallthingswithlove
Embroidered Eggs: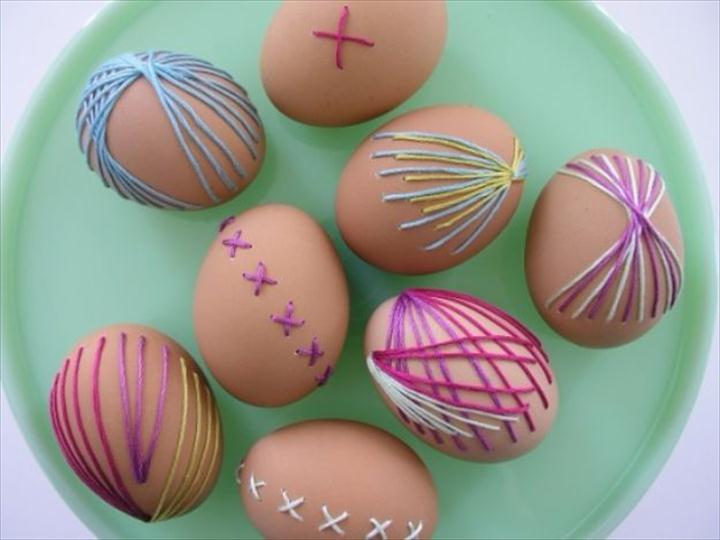 Image: kollabora
Wrapped Mason Jar Vases: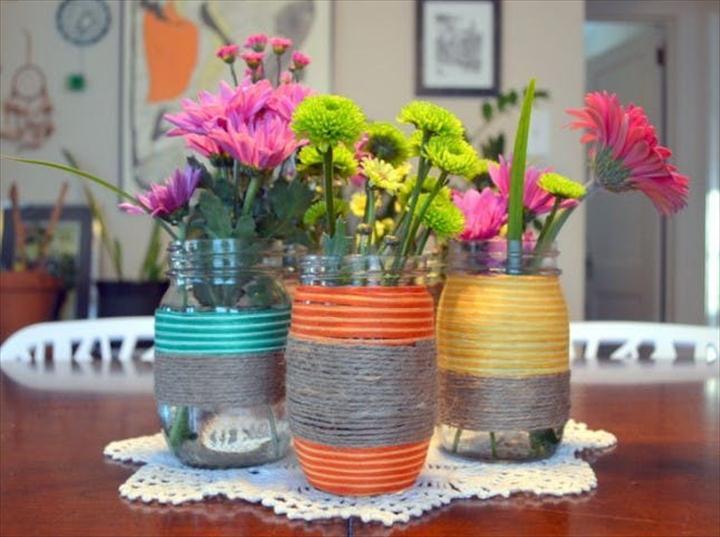 Image: twobirdsboutique.blogspot
Wooden Stitched Planter: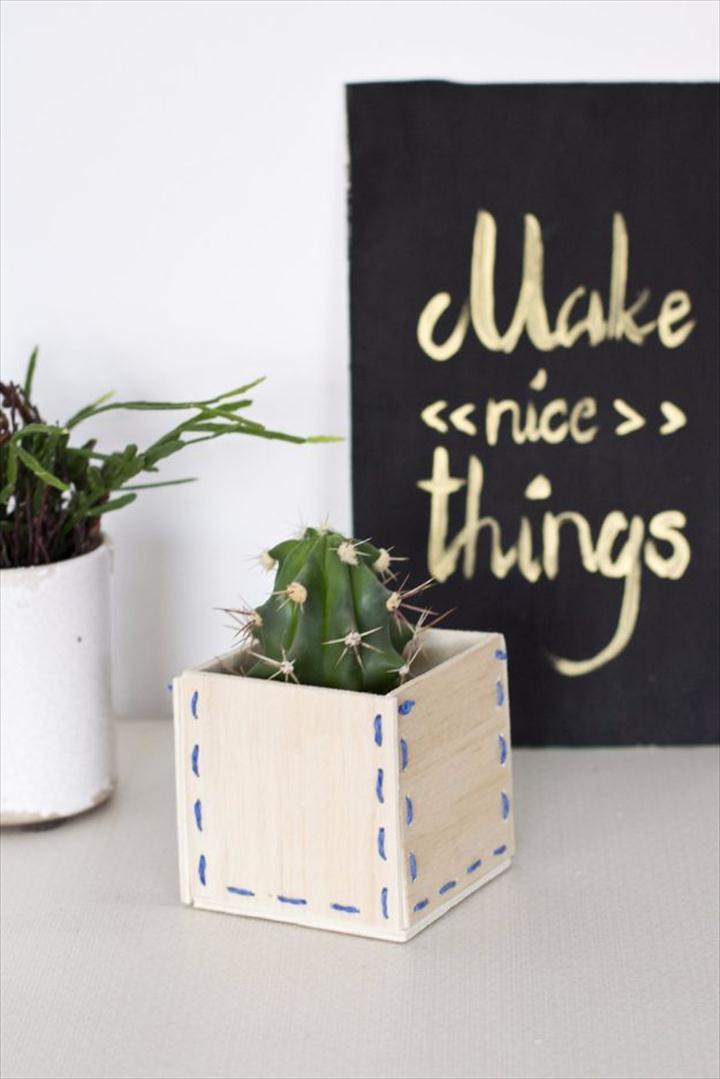 Image: look-what-i-made
Thread Wrapped Stool: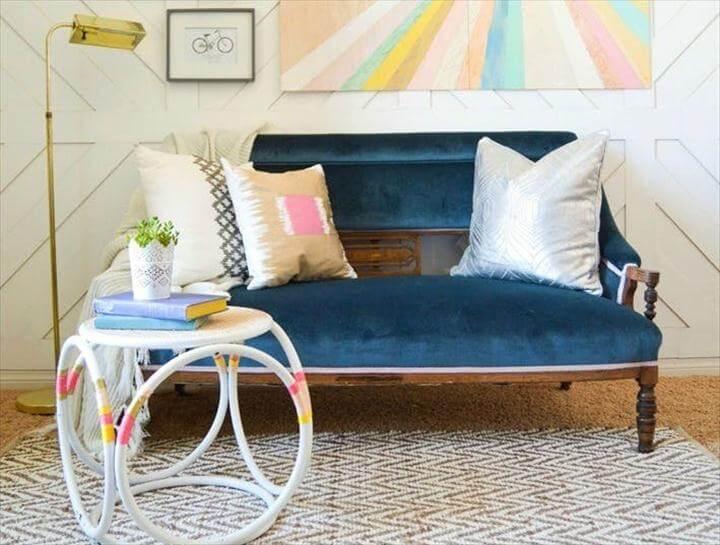 Image: vintagerevivals