No matter how careful you're, how trained your kids are, or how concerned you're. A perfectly clean carpet is just Inevitable. Even having foot mats on the door can still get the mud on carpets' situation out of hands. Especially on rainy days. Because this just somehow keeps happening, but there's absolutely no need to rush to the supermarket and grab some expensive carpet cleaners.
We've rounded up magical and brilliant 30 DIY Carpet Cleaner Projects – Easy Carpet Clean Ideas. All of these ideas are not only insanely inexpensive but can come in handy is cleaning furniture too! Any dropped coke spots on the sofa or carpet? Well, we have got you covered. Open your pantry and become a carpet cleaner expert at home!
Brace yourselves, these are some of the most exciting DIY carpet cleaning ideas that any true DIY junkie could fall in love with. The magic of DIY ideas is also inevitable; it never ceases to amaze the mankind. Our gathered ideas of DIY carpet cleaners are both applicable to use manually or add in a carpet cleaner machine (if you've already got one at home). None of these ideas are costly or way too time-consuming. Each has its own Ginny kind of powers to get rid of stains and dirt! Let's dive in.
Powerful Homemade Carpet Cleaner: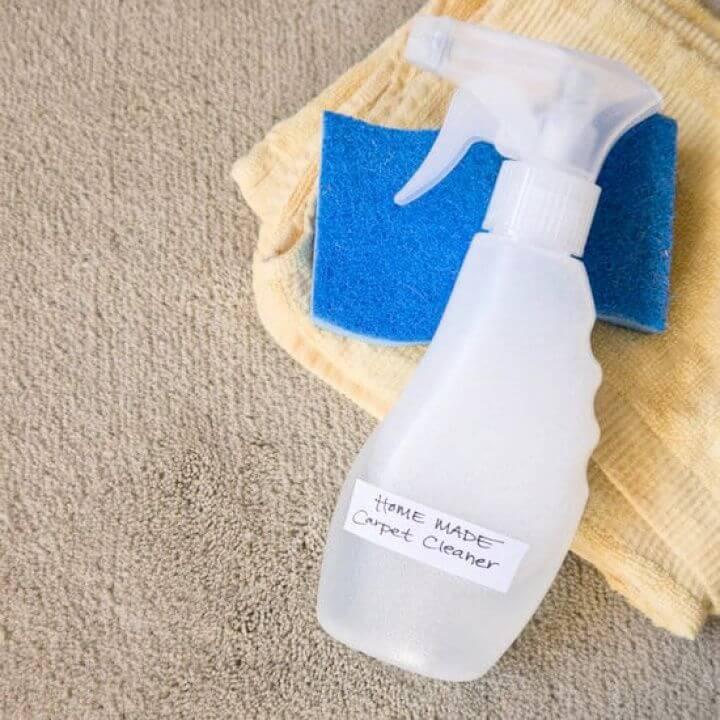 Mix this liquid DIY carpet cleaner at home by just using some white vinegar, baking soda, dishwashing liquid, and warm water. Use a sponge and absorbent towel to clean off the stains. Add it to the area using a spray bottle!
Tutorial: popsugar
Make This Easy Carpet Cleaner Solution For Cheap: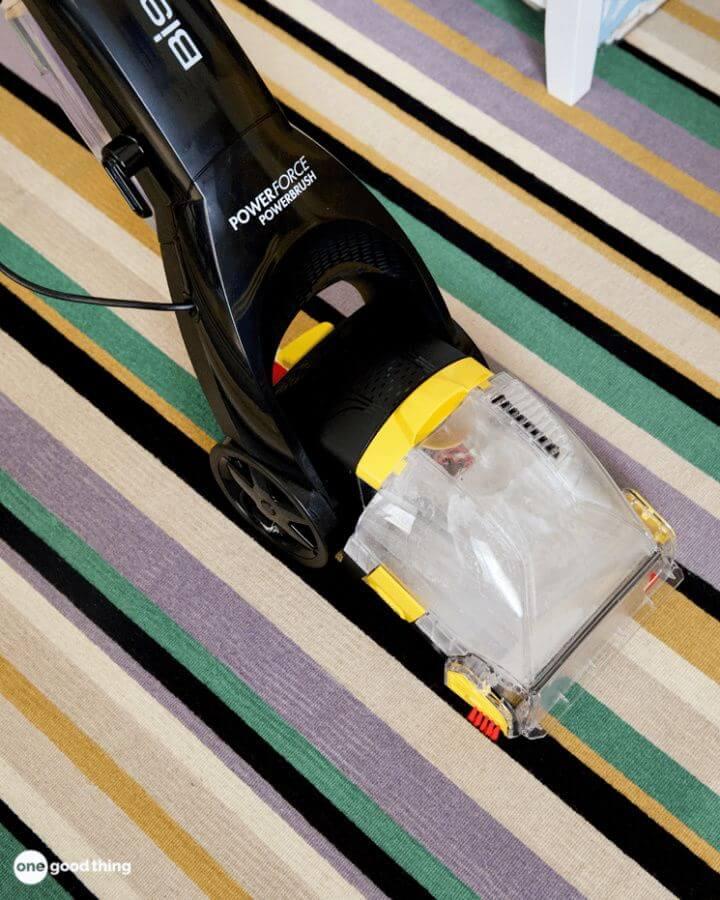 With this tutorial, you can officially say hello to your clean and fluff carpets! You can add this solution to your power brush container. This uses no manpower and works like magic! Hit the tutorial for details.
Tutorial: onegoodthingbyjillee
Best Homemade Carpet Cleaner Recipes: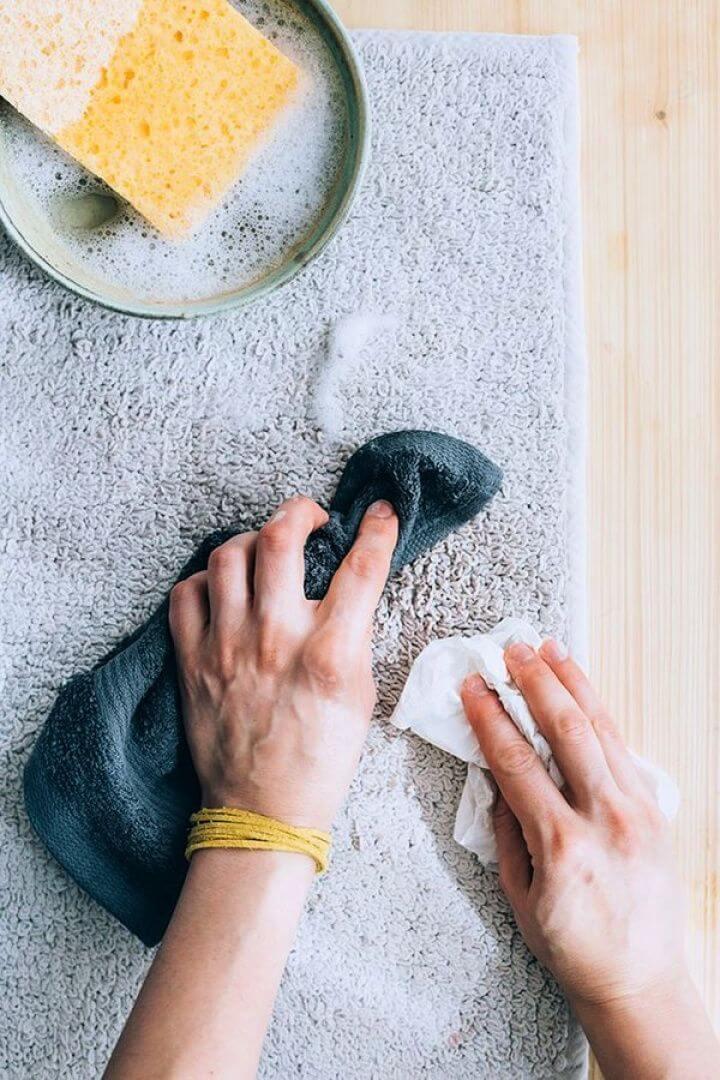 Are you exhausted from rubbing off an annoying stain off the carpet? With this magical carpet cleaner solution, you don't need intense chemicals wash. Do it at home by using this technique. Head over to the tutorial for the secret recipe.
Tutorial: hunker
Homemade Carpet Cleaner Recipe for Machines: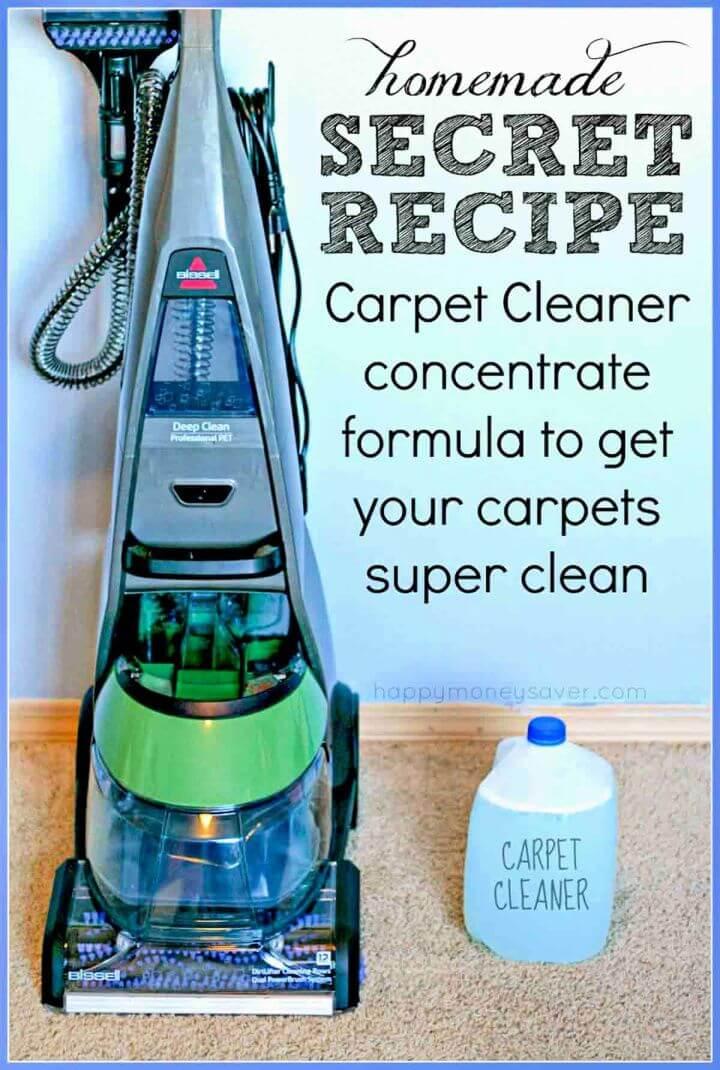 By mixing up some Tide laundry detergent with OxiClean, awesome cleaner and downy fabric softener in water. Make this ultimate carpet cleaner at surprisingly low prices. Head over to the tutorial to see the full magic.
Tutorial: happymoneysaver
DIY Natural Carpet Cleaner: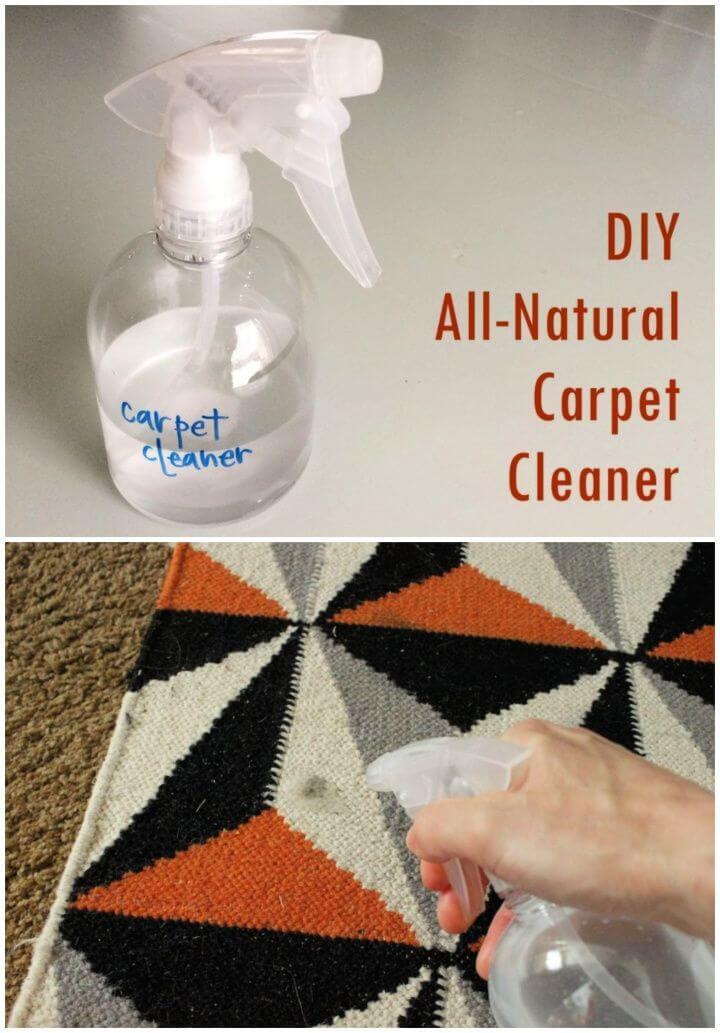 These alien stains on carpets are the problem of ever house! They would just appear one day and won't go off easily. Mix and match this natural DIY carpet cleaner with almost all the supplies already available in your kitchen!
Tutorial: homedit
Clean Carpet Stains With Hydrogen Peroxide & Baking Soda: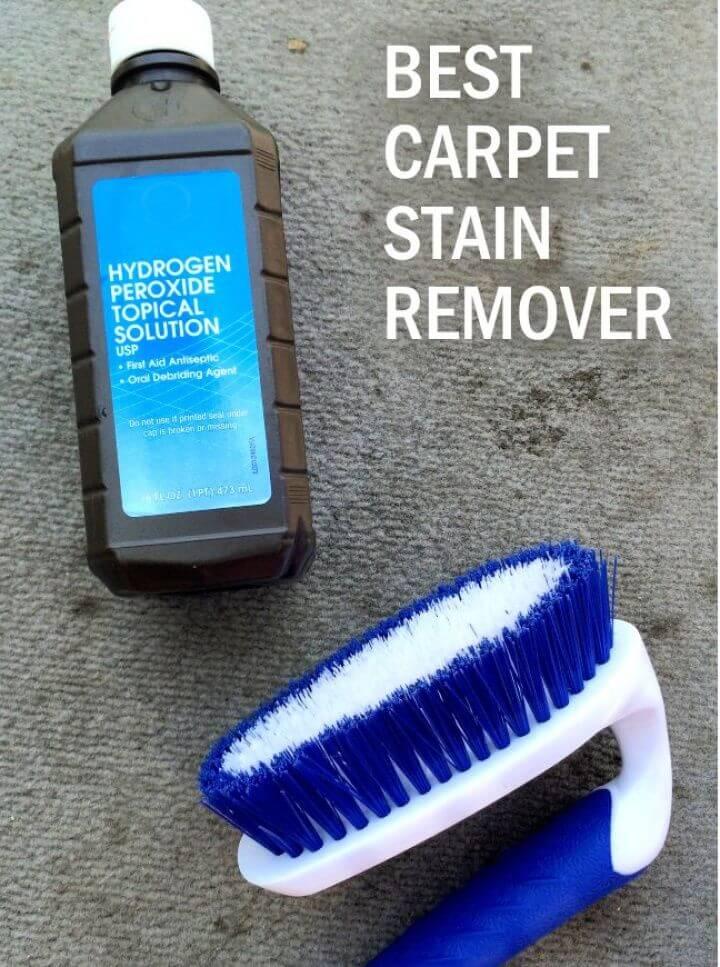 Did you know that when you combine hydrogen peroxide with baking soda, it is like you have rubbed the Aladdin lamp in some way. As this creates a magical effect on the annoying stain and it just disappears with a little rubbing with the brush!
Tutorial: ecarpetstains
Best Carpet Cleaner Recipe:


Who says you only need carpet cleaner recipes when there's a stain or a dirt problem! Make yourself a gallon supply of this best DIY carpet cleaner solution. Head over to the tutorial for details and steps to make.
Tutorial: mom4real
Spring Cleaning – Carpet Cleaning 2 Ways To DIY:


Did you know how easy it was to get rid of stains all this time while you paid a fortune for expensive carpet cleaner solutions? See the magic yourself. Pour some white vinegar over a stain and sprinkle some baking soda on it.
Tutorial: cleanmama
Homemade Carpet-Cleaning Solution: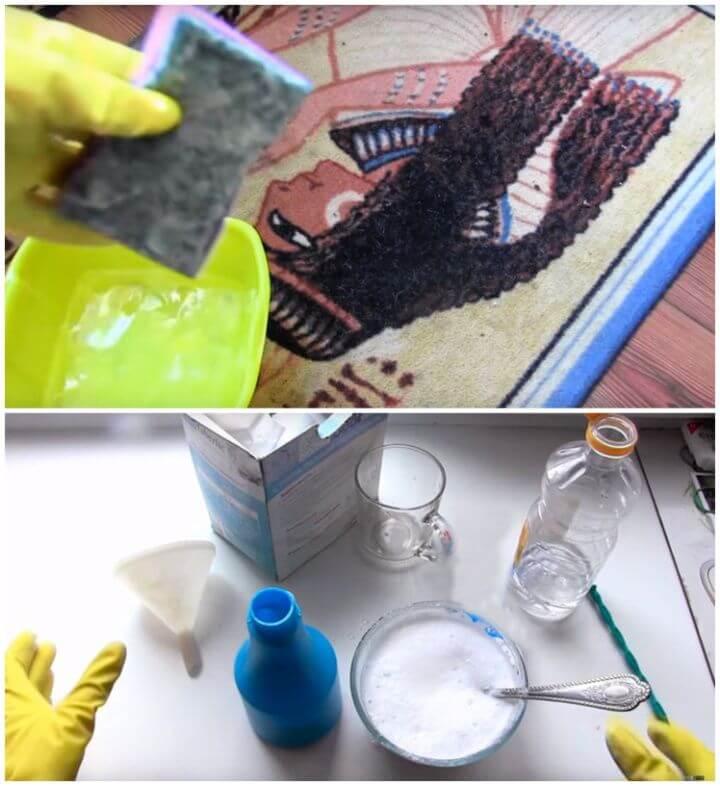 With this home-made carpet cleaner solution, you can keep your carpets clean and free of dirt. Don't lose your medieval themed or funky, vibrantly patterned carpets to stains! Head over to the tutorial and get the recipe.
Tutorial: instructables
Easy DIY Homemade Carpet Cleaner: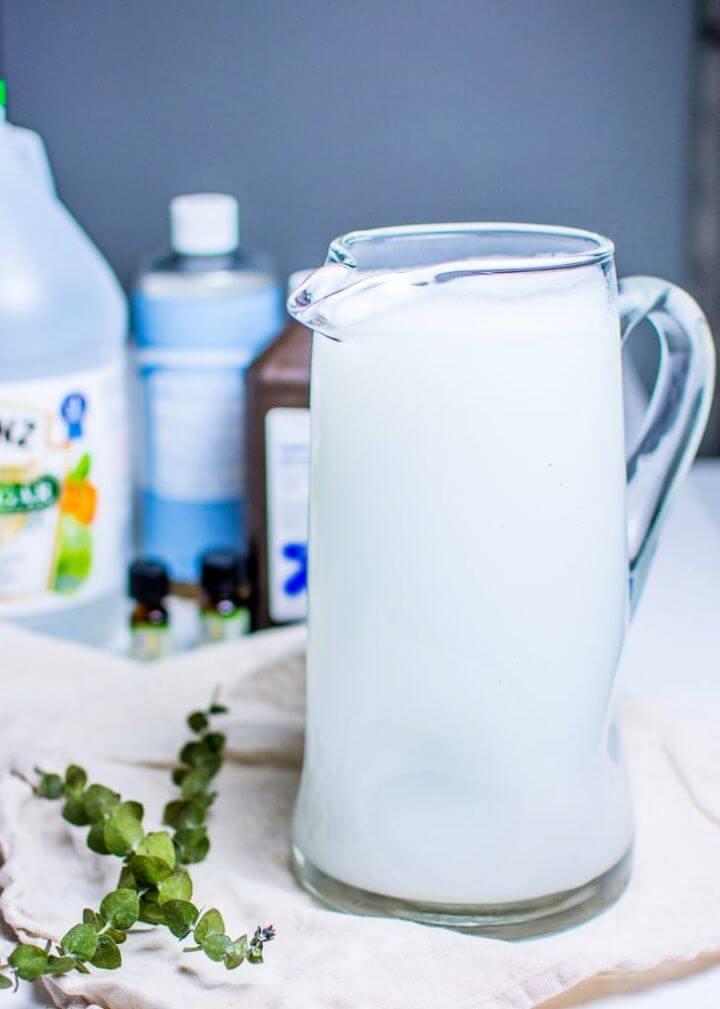 Don't use dangerous and toxic chemicals just like that to get rid of stains! This tutorial has found a safer way to have stain and spot free carpets. See for yourself in the tutorial. The whole recipe with instructions awaits you!
Tutorial: rootandrevel
How To Steam Clean Carpeting: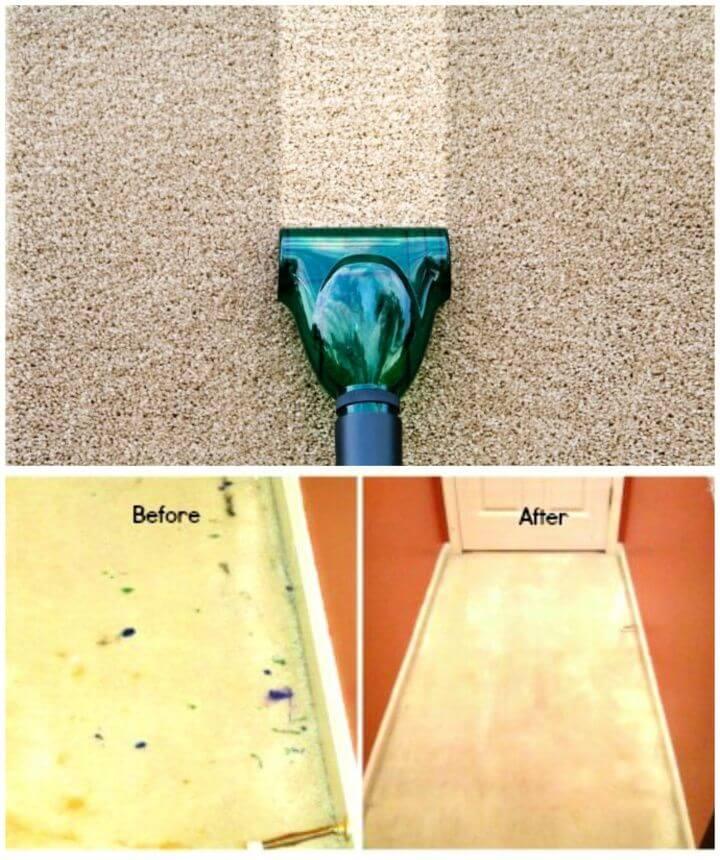 One major pro tip for carpet cleaning is that if you're looking to clean your carpets by steaming them. Make sure to get rid of stains first. Because when you steam, stains get even harder to remove. Check details in the tutorial.
Tutorial: housewifehowtos
How to Make All-Natural Dry Carpet Cleaner:

Try using this a 100% natural and dry carpet cleaner! See the magic of cinnamon and bay leaves. Head over to the tutorial now to get your hands on the full natural recipe. You're going to love this one absolutely.
Tutorial: diynetwork
DIY Homemade Carpet Cleaner: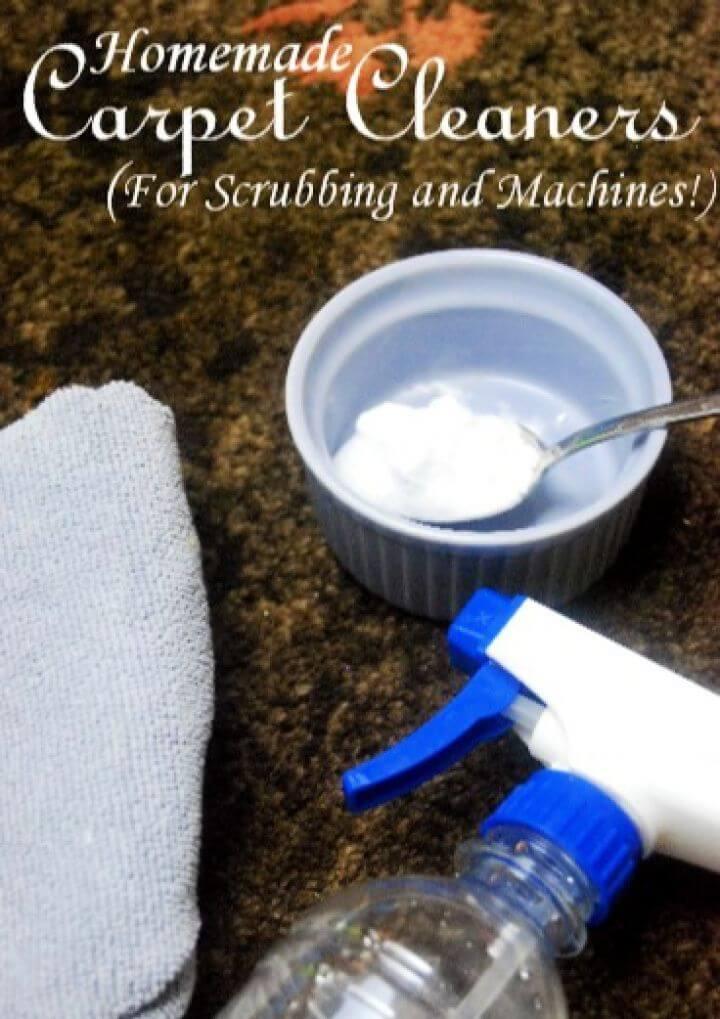 If you're someone who likes to clean their carpets with machines and scrubbing both. This could be your type of carpet cleaner. Get your hands on the full magic recipe in the tutorial.
Tutorial: littlehouseliving
How to Make DIY Carpet Spot Cleaner: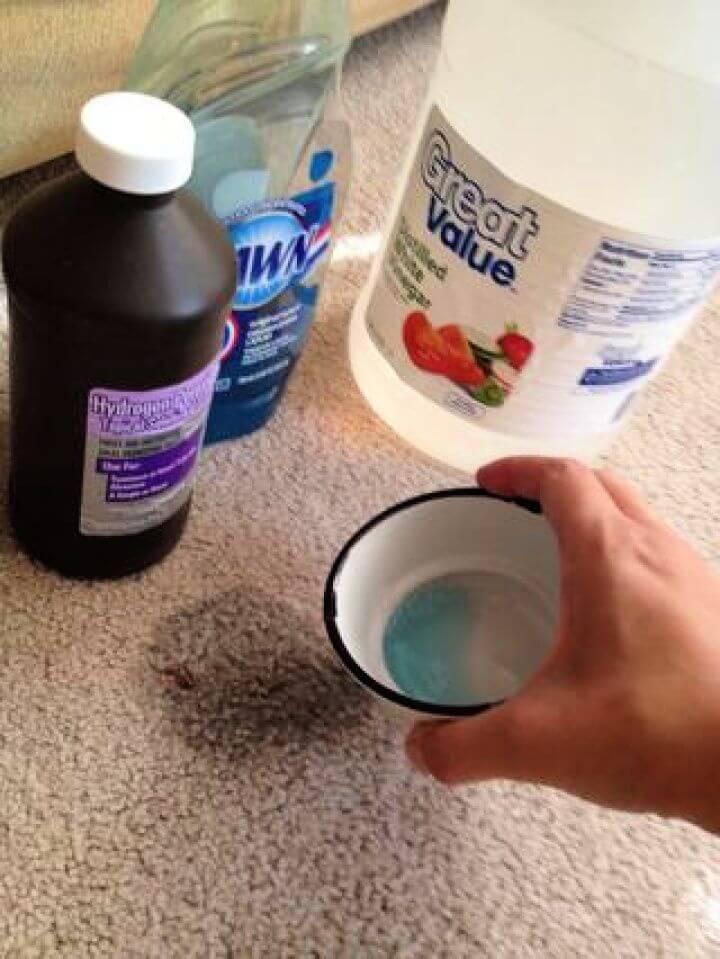 Spots can ruin any carpet's grace. Even the ones in monotones and shade when getting attacked with spots, look bad. With this DIY carpet cleaner tutorial, you can get rid of spots easily and in a chemical-free process. See for yourself.
Tutorial: snapguide
DIY Carpet Cleaning Solutions: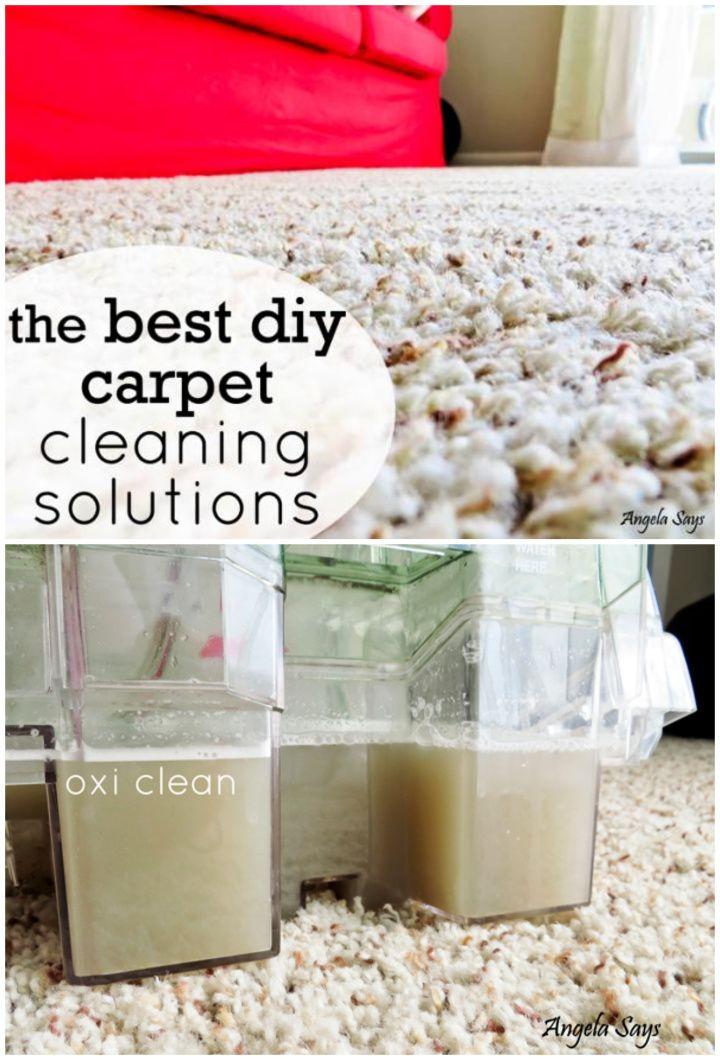 This tutorial comes fully prepared with many options to clean off the dirt of the carpet, get rid of stains and spots, making it look fluffy and clean. Try each one of them out for yourself and see the difference.
Tutorial: kiwiservices
Vacuum Cleaner From A Plastic Bottle: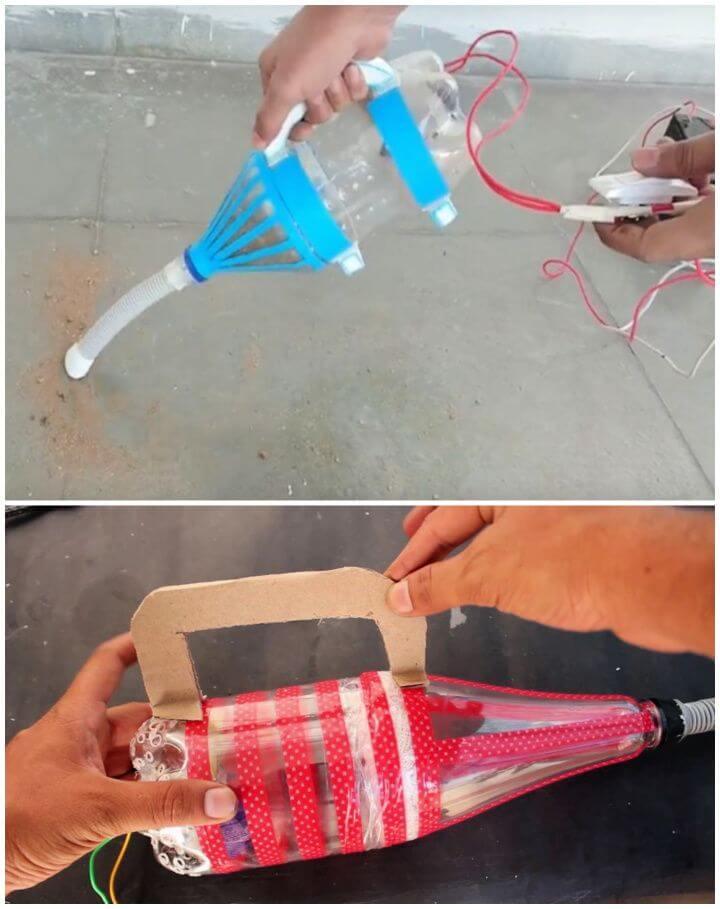 Design your personal version of the vacuum cleaner at home! After this tutorial you will have no need to spend fortunes on buying vacuum cleaners and then taking care of the machines, etc. have your own version ready at home!
Tutorial: interestingengineering
Homemade Carpet Cleaner – Pet Stains: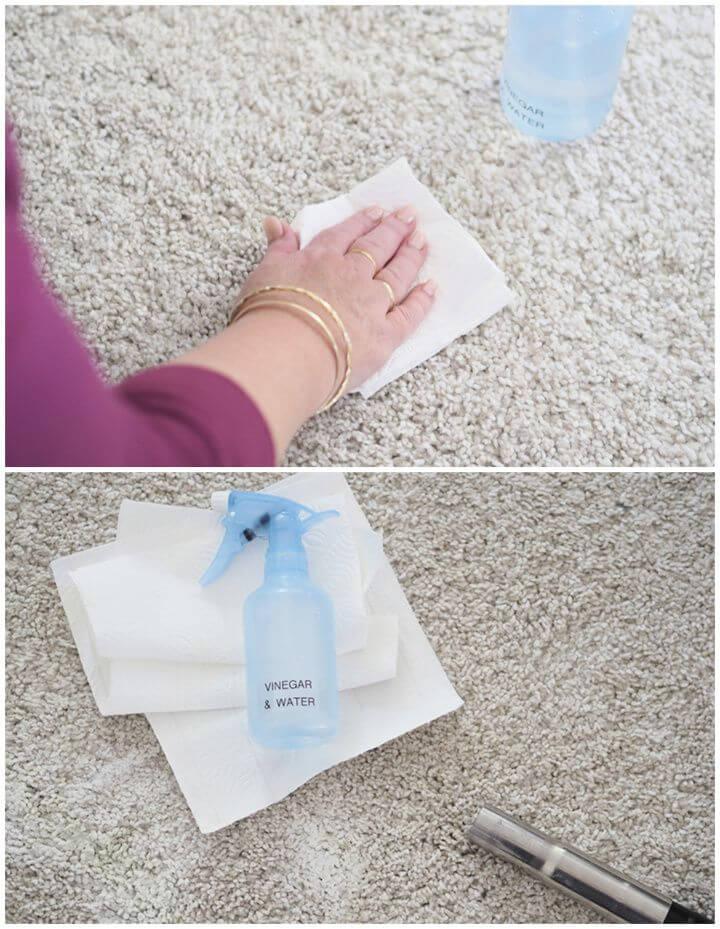 Pets can be trained, but still, they're pets. Sometimes in bad moods or nervousness or due to any other change in things around them, they tend to be messy. With this water and vinegar DIY carpet cleaner, you can get rid of stains gifted from your pets.
Tutorial: theorganisedhousewife
Best DIY Spot Carpet Cleaner: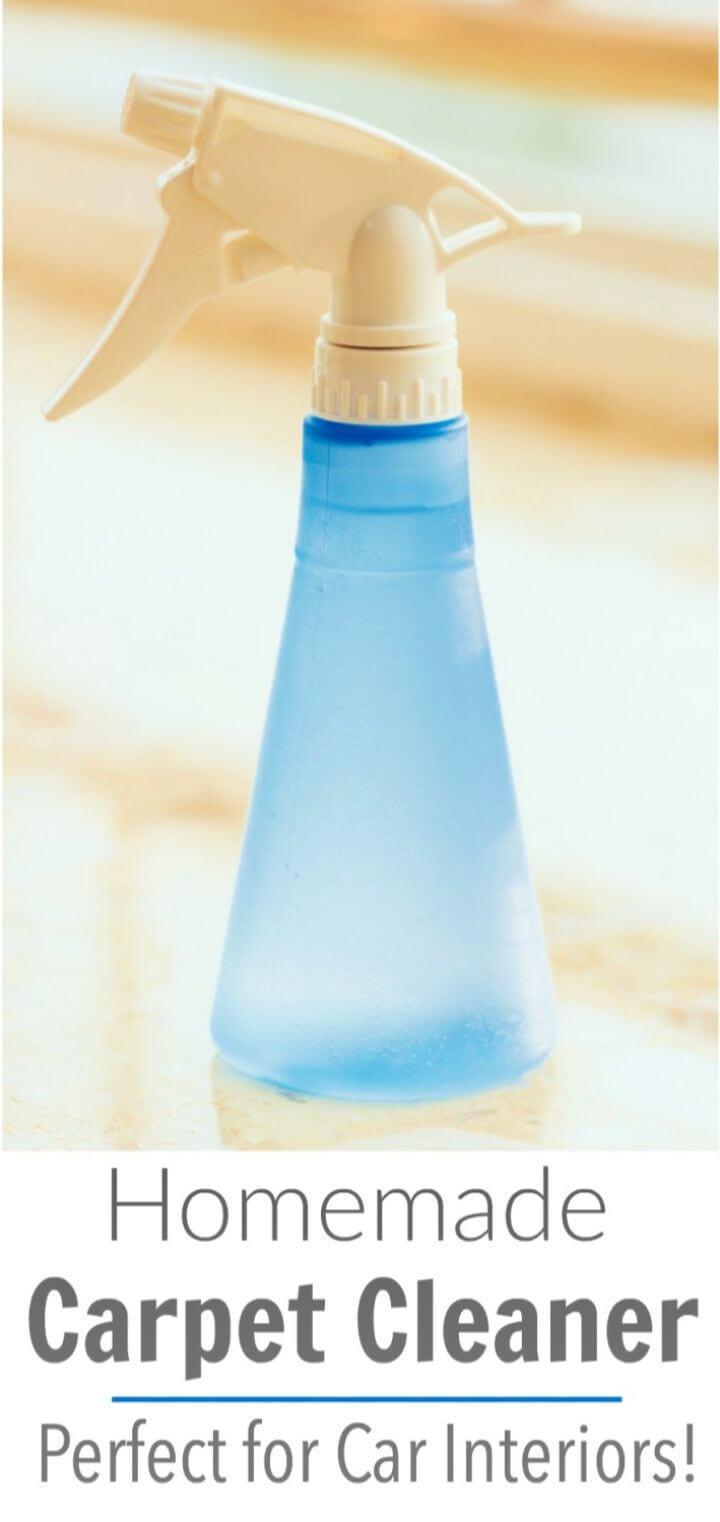 Having a coffee while on the road on enjoying soda with burger sometimes get messier. When the car hits a bump and darn, the drink's spilled on the car seat, and there's this huge stain. This DIY carpet cleaner recipe is also best for car interiors.
Tutorial: myfrugaladventures
Homemade All-Natural Carpet Cleaner:

Mix and match with some borax, iodized salt, and white vinegar. You've just got yourself a natural home-made DIY carpet cleaner. Welcome to a stain-free realm. See the details in the tutorial.
Tutorial: thrivinghomeblog
Homemade Carpet Cleaner Solution & Spray: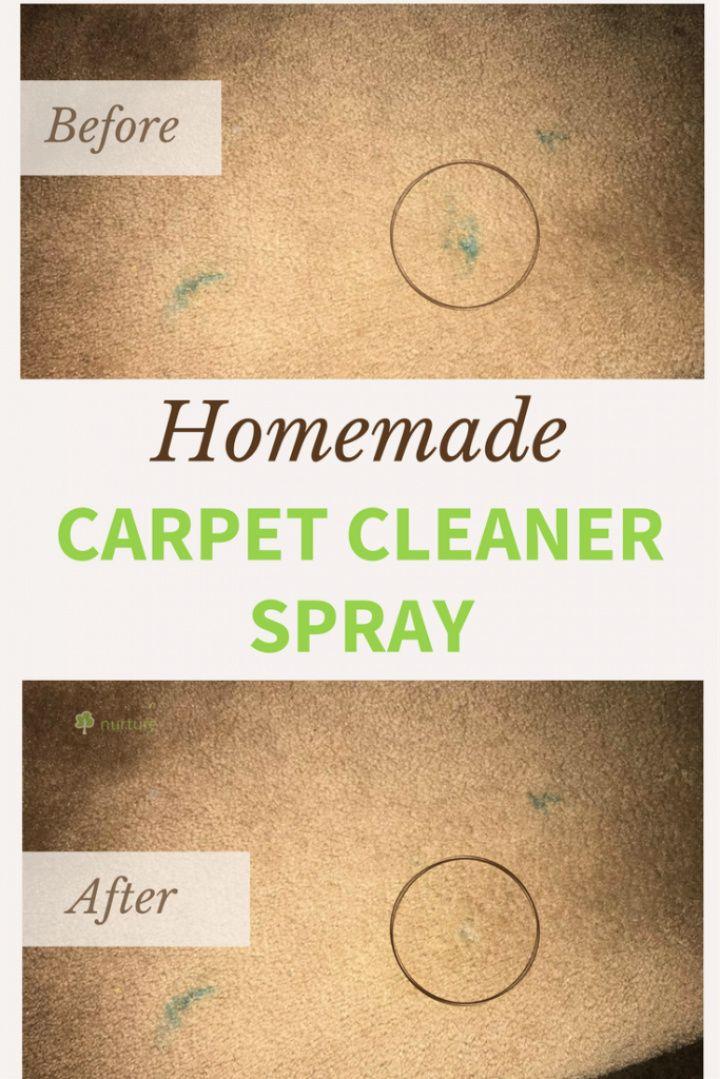 This tutorial comes with the brilliant recipe to have a carpet cleaner solution and spray to get rid of stains and spots. Hit the tutorial for details. Some pro carpet cleaning tricks and preventions await you!
Tutorial: naturesnurtureblog
Ingredient Natural Carpet Stain Remover: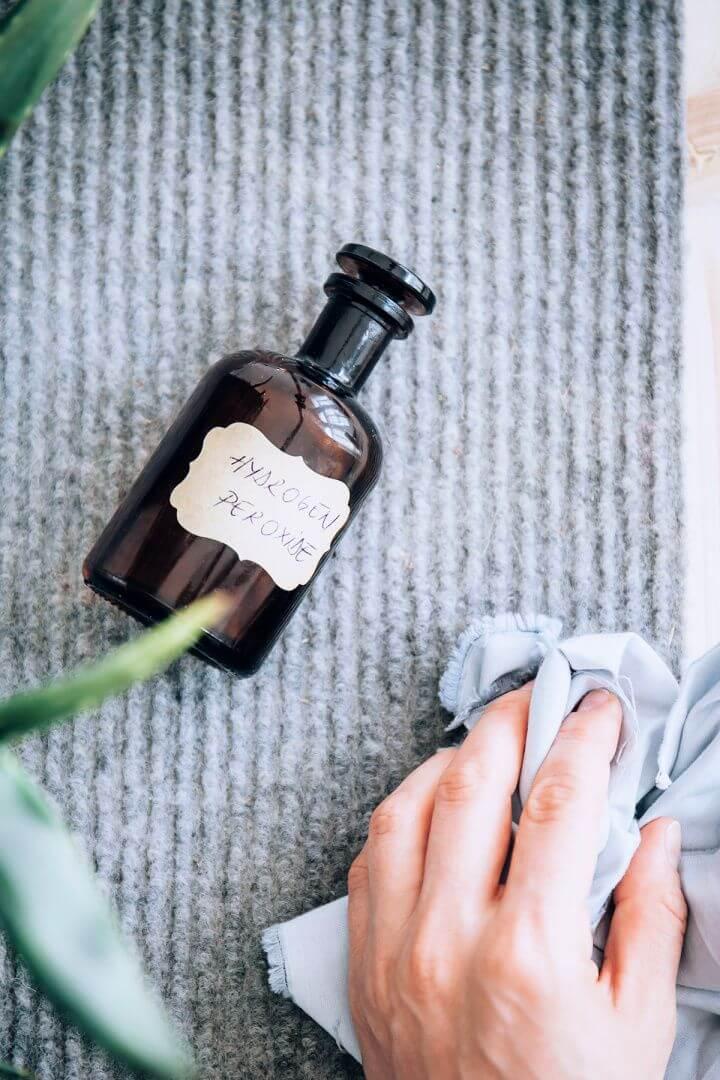 Hydrogen peroxide can remove the stain away like it never existed. However, be careful with it as it can also bleach on the carpet and damage the carpet's color too. Head over to the tutorial for details.
Tutorial: hellonest
Green Your Routine With Non-Toxic Homemade Febreze & Carpet Powders: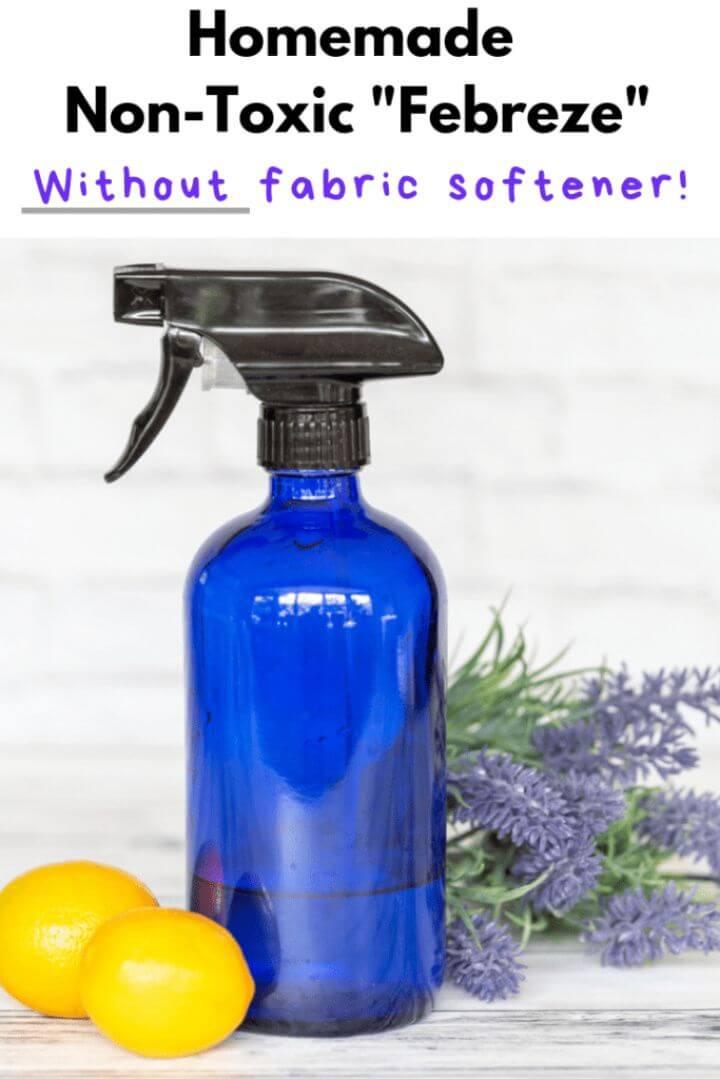 By using this home-made non-toxic Febreze, you can add a fresh and royal touch to your rooms. This tutorial is equipped with some green routine recipes that can help you with getting a stain of carpets and make the room smell pleasant.
Tutorial: natashalh
Natural Carpet & Rug Deodorizer: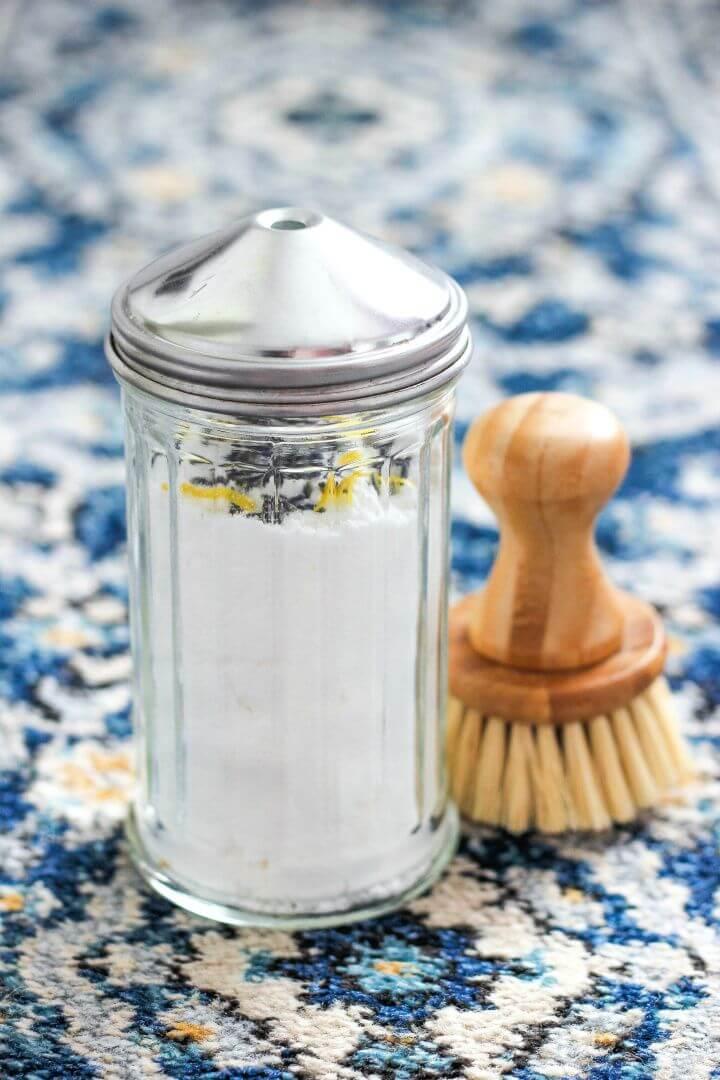 Clean carpets should smell nice too! So there is a complete happy aroma inside the house. With this easy to make Rug deodorizer idea, you can keep your rugs, neat clean and with pleasant odor! Check out the details in the tutorial.
Tutorial: purelykatie
DIY Lemon Thyme Upholstery & Carpet Deodorizer: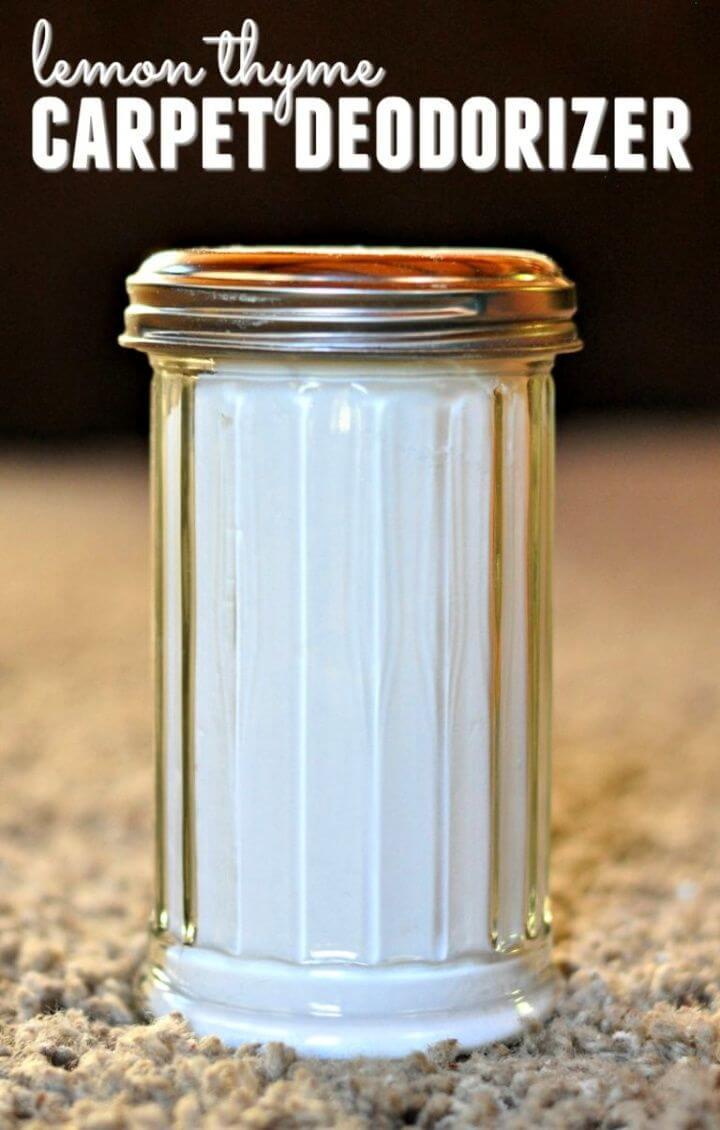 By using lemon and thyme, you can make this fresh and pleasant DIY lemon carpet deodorizer. They add purified and cleansing effects to your room. Just sprinkle it on the carpet for some time then vacuum the place.
Tutorial: happy-mothering
DIY Miracle Carpet Cleaner: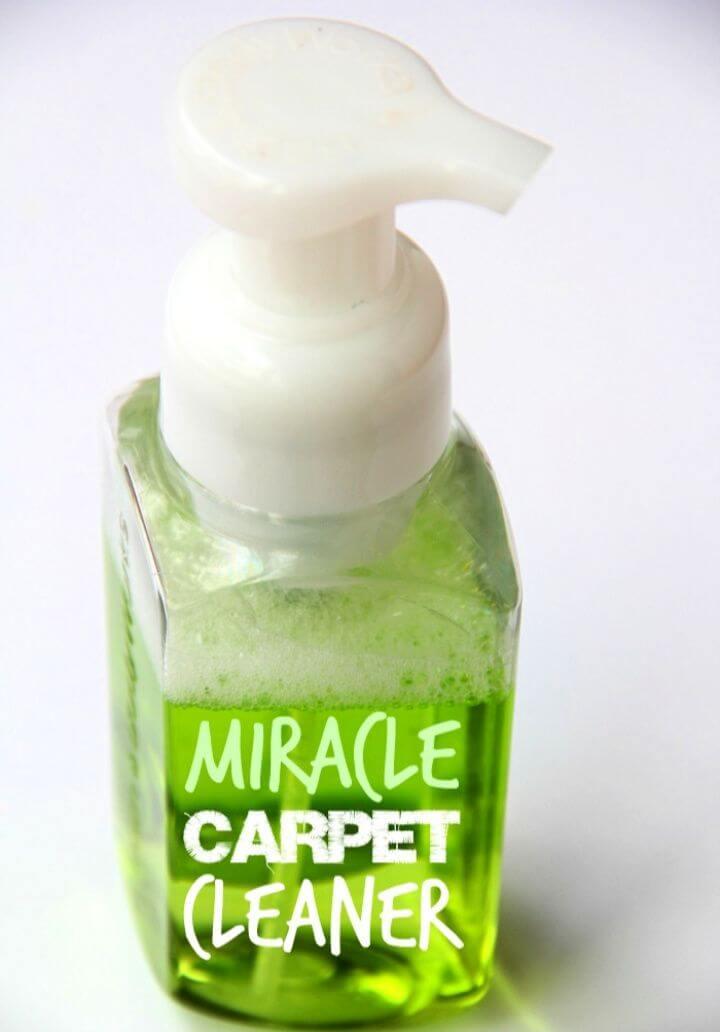 You can have this magical carpet cleaner to wash off any stubborn stains from your carpet! Its magic is limitless. Head over to the tutorial right now to see the magic ingredients and follow the instructions to get desired results.
Tutorial: bitzngiggles
Cleaning Tip Tuesday – DIY Carpet Cleaner: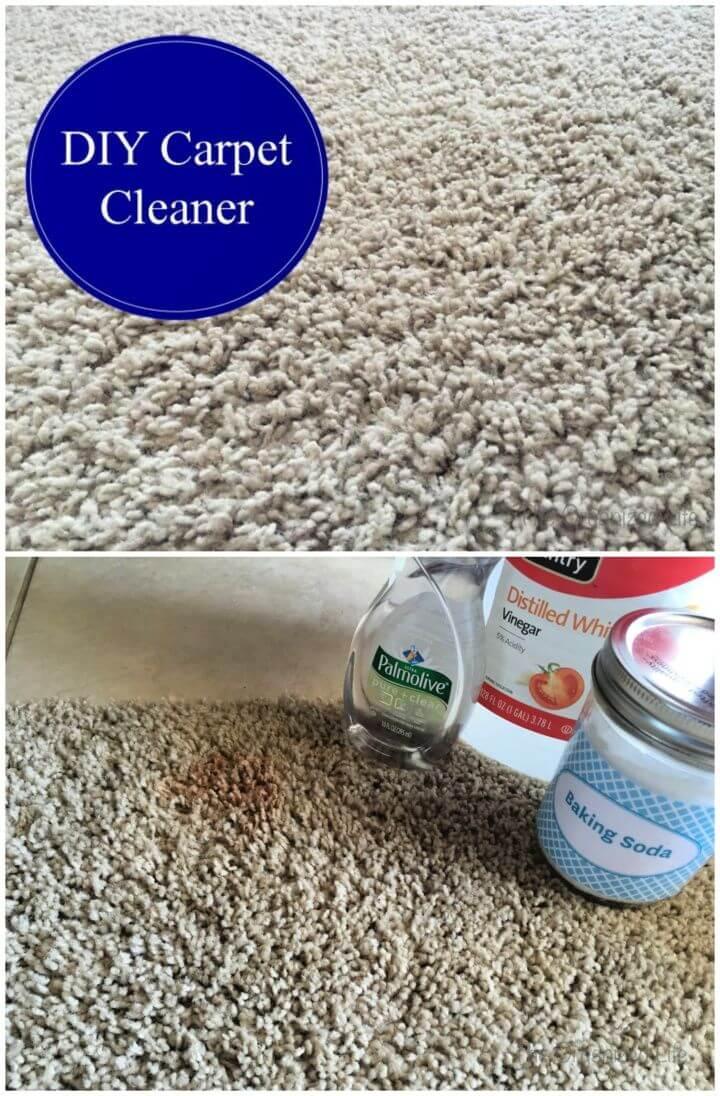 With kids and pets in the house, your carpet is always at risk. And you cannot keep running to the market for carpet cleaners, vacuums or renovate your flooring. With this charmed carpet cleaner idea, you can ace the carpet problems like a pro.
Tutorial: lemonslavenderandlaundry
Make Your Own DIY Carpet Cleaning: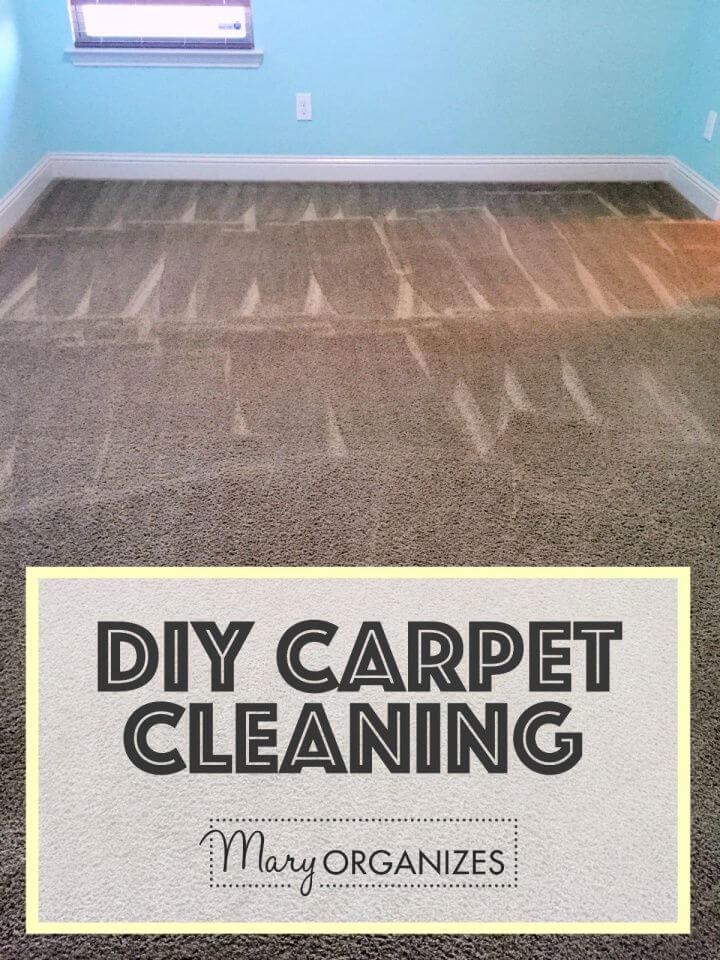 Mix one tablespoon of basic H2 with 1 scoop of nature bright in one gallon of water. This is one least expensive carpet cleaner recipe, and you can take care of stain, spots, and dirt problems easily with this one.
Tutorial: creatingmaryshome
Best Carpet Cleaners: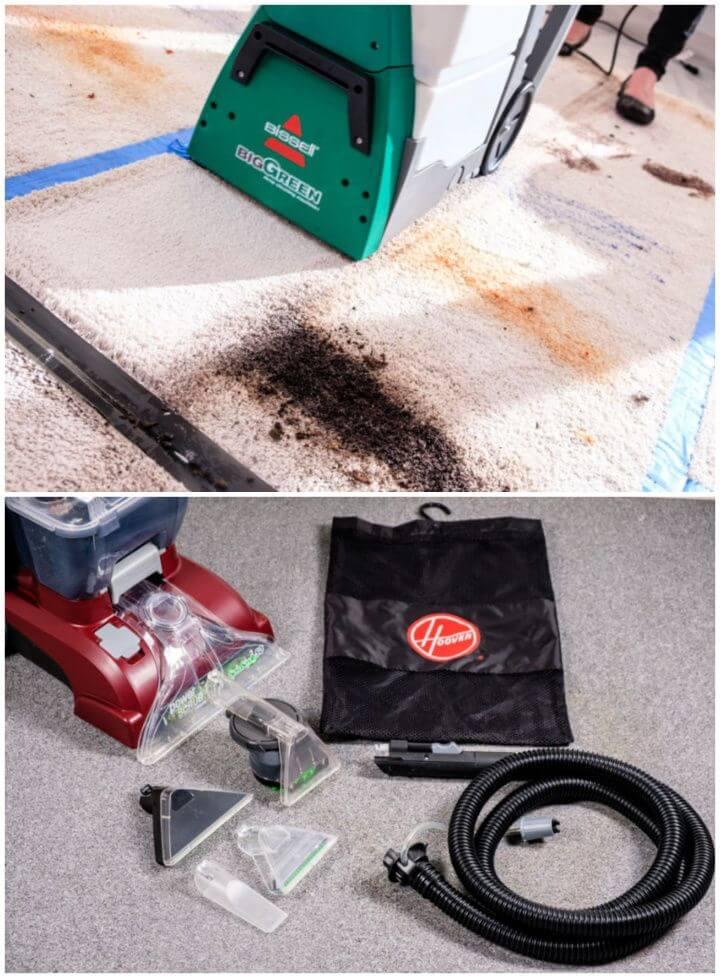 This tutorial is equipped with the best carpet cleaners that you can buy and keep your carpets dirt free. The tutorial comes with detailed features and characteristics of carpet cleaners. It can assist you in your quest for finding the best carpet cleaner.
Tutorial: reviews
DIY Homemade Carpet Freshener Powder With Baking Soda: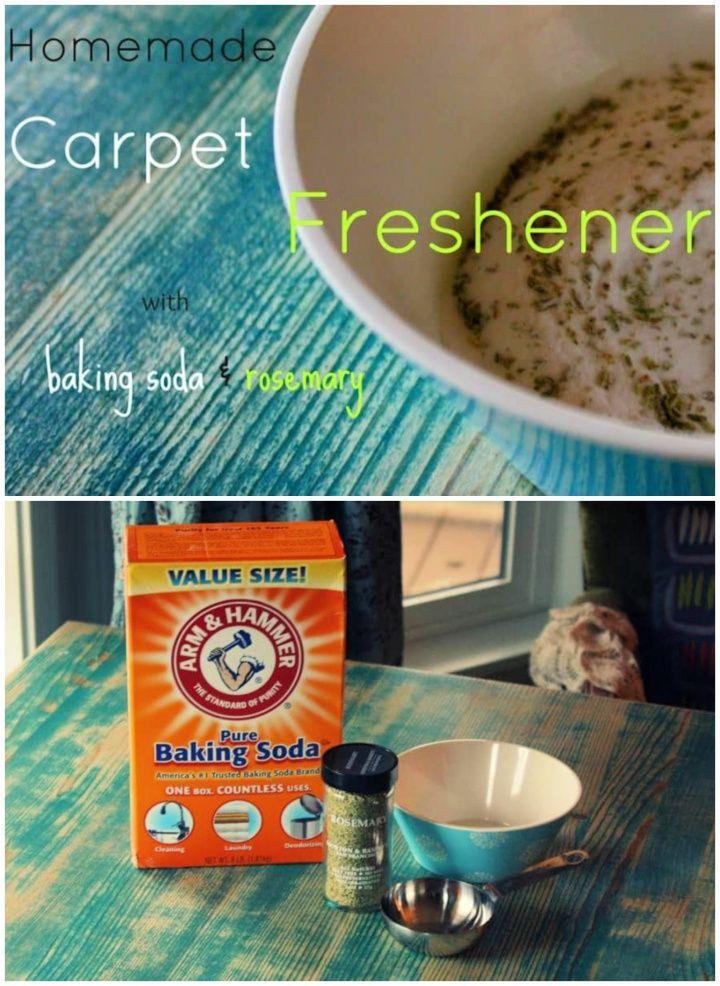 A fresh and pleasant aroma home is everyone's favorite! This home-made carpet freshener recipe by using baking soda and rosemary is the answer to all your scent problems. Head over to the tutorial now!
Tutorial: thehomemadeexperiment
Homemade Dry Carpet Cleaner For Fresh & Clean Rugs: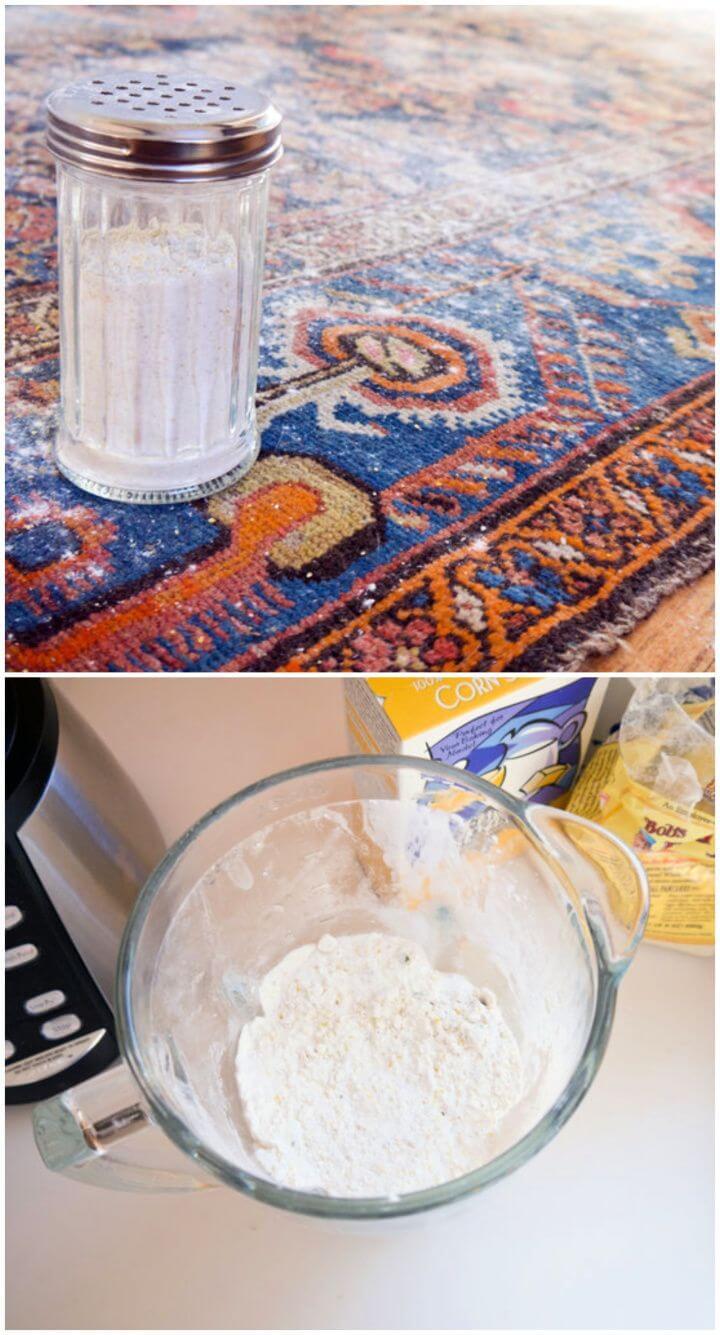 Instead of spending money and effort on steam cleaners, try this DIY carpet cleaner and make your rugs look fresh and clean. Small sprinkling doesn't hurt anyone and is not even so tiring! Get the secret recipe from the tutorial.
Tutorial: popsugar
All of these DIY carpet cleaner projects are not only easy to make but can fit right in the budget! Keep your homes fresh and clean by taking control of the carpet and rugs problems. Happy Cleaning!