Sea shells are gaining a lot of popularity these days among the creativity lovers as one of their popular crafting technique. Being already in beautiful patterns,shapes and sizes the shells do not need much modification before using them for the decorative purposes.
They are naturally obtained easily from gardens or sea shores and we do not need to spend much time or money to collect them before starting our work. The shells comes in beautiful shapes and sizes ,there are star shaped shells also which can be used very creatively along with the snail shells. They can be sticked together and we can form a letter out of all of these shells and can use it anywhere for e.g on the door of our room for personalization purpose etc. We can also stick different shells together on a frame to give the ordinary frames an extra ordinary look. We can paint them also according to our own desired themes.
Here 12 Ideas About Sea Shell Projects we present another very interesting hack of the sea shells and it is the use of ropes along with the shells to make a jar for storage purpose. We can put this jar on our dressing tables and can put hair brushes and hair dryers in them.
If you are a fan of wood crafts you can use a wood plank and can arrange the sea shells in a heart shape to create a simple wall art piece. The sea shell wreaths are also a common technique done by crafters who love to create wreaths out of unusual materials. One of the favorite techniques done with the shells is making a lamp shade out of the sea shells to create a beautiful lamp in very less expense.
Seashell Letter: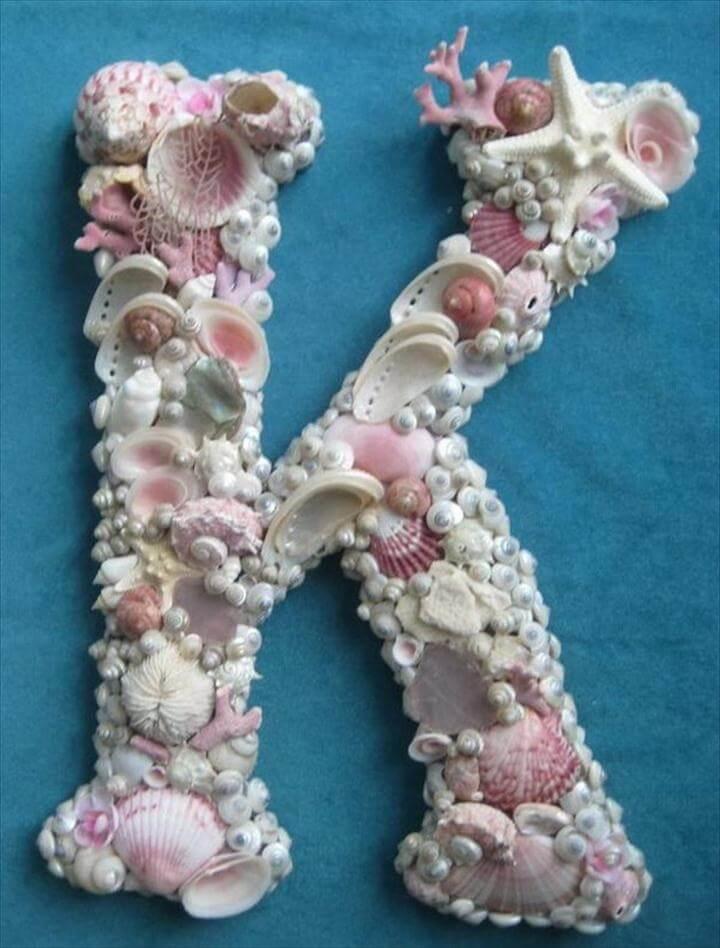 Bring in some beach vibes to your spaces with this idea of the seashell letter. Yes using a plain cardboard letter that can be your name initial, you can cover it up with a bunch of the seashell, pearls, and the rhinestones. They are going to look great standing on your foyer tables or mounting over the living room walls.
Image: youtube
Picture Frame: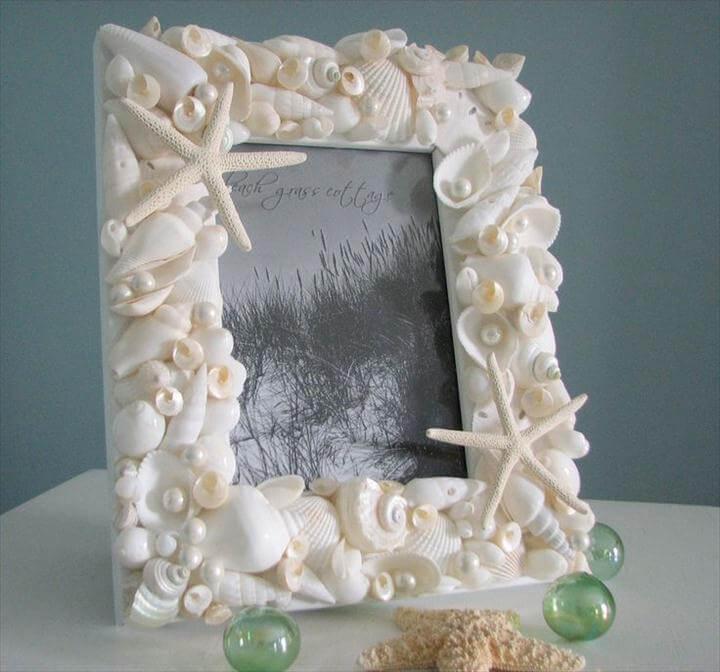 It's time to freshen up your home décor for the summer and doing this seashell frame is a lovely idea. Just grab a bunch of seashells and starfish to glue them over the boundary of your picture frame.
Image: everythingetsy
Seashell & Rope Creation For Brushes: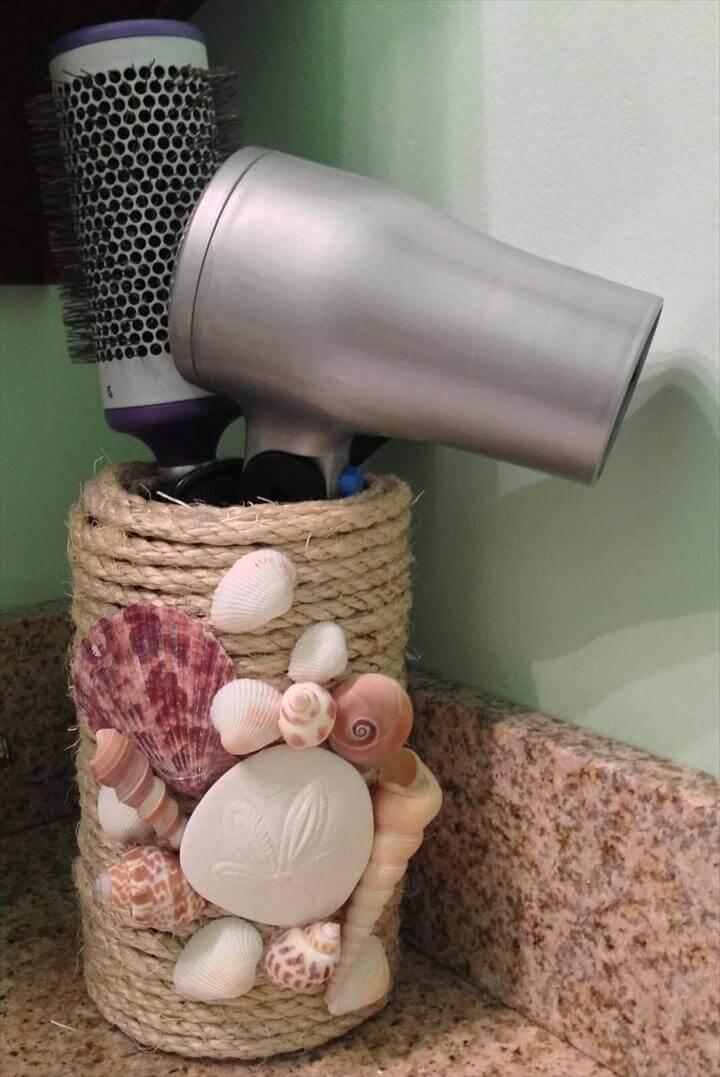 An empty can be your next brush organizer for the bathroom and that too so beautifully. Just grab the can, wrap it up with the jute rope and then add a bunch of some seashells and pearls, and it's ready to rock your bathroom décor.
Image: anastasiapollack.blogspot.hu
Heart Art: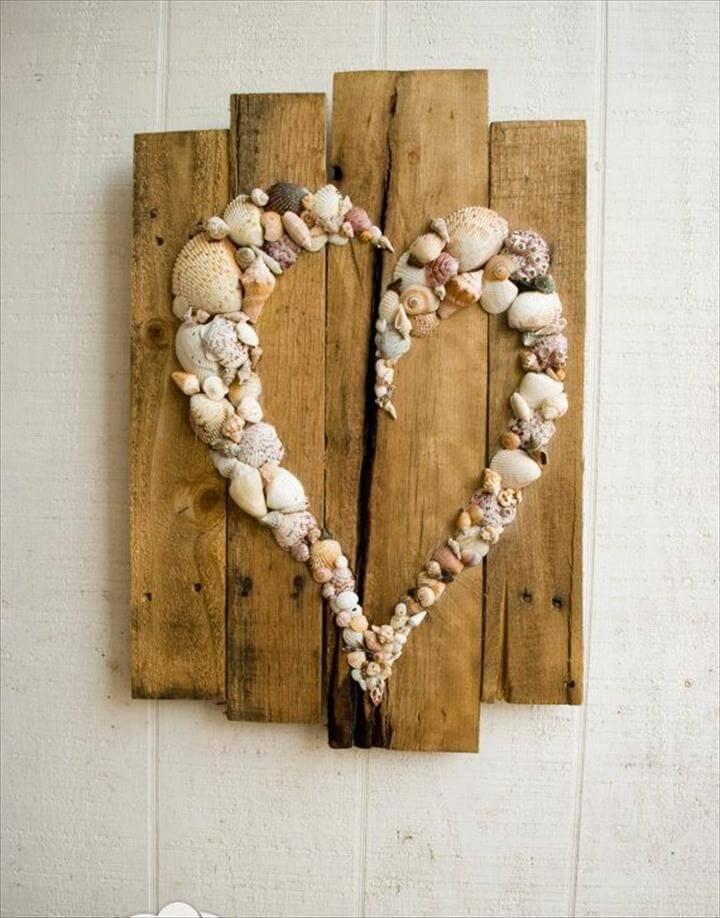 You are going to lose your heart to this absolutely stunning heart wall art. Using some wooden board pieces and a lot of seashells you can easily create this lovely heart art. This wall art piece is perfect for the summer home décor and that too being so cheap.
Image: livingporpoisefully
Beach Decor Sea Shell Frame

: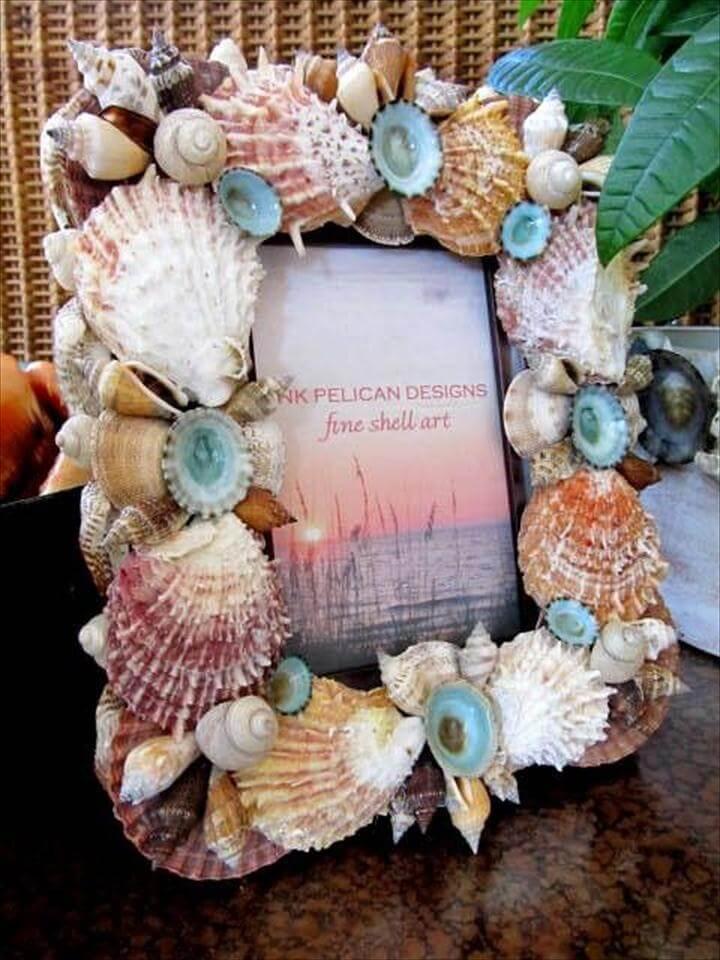 Let your side tables bring you back to the memories of your beach when you have this lovely beach decor seashell frame on the display. Get to a thrift store and buy a bag of seashells, starfish, pearls, and stones to make a simple frame look beach and sea themed.
Image: thehandyhomemaker
Seashell Wreath: DIY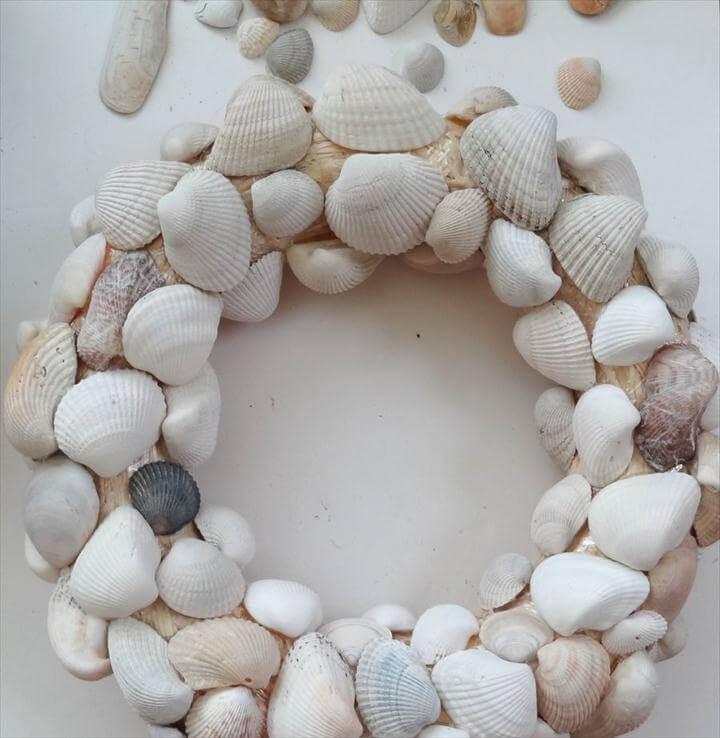 The home crafty lovers are going to fall in love with this seashell wreath DIY. The lovely wreath ring has been covered all over with multiple colored and sized seashells. You can mount this wreath over your doors to welcome the summer or use it as an artistic summer wall art piece.
Image: puddyshouse
Wall Hanging: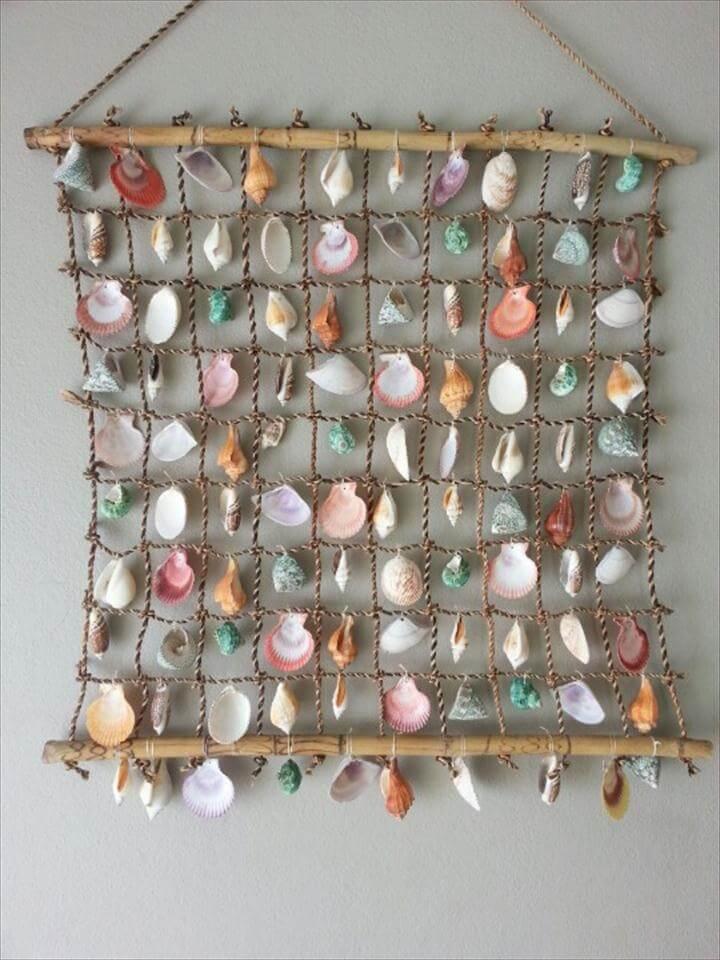 You are surely going to fall in love with this seashell wall hanging to bring the lovely beach and sea memories in the home. Using some wooden branches, colorful and different shaped seashells, and some rope you can make this adorable summer seashell wall hanging in no minutes.
Image: repiny
Blooming Flowers Constructed From Shells

: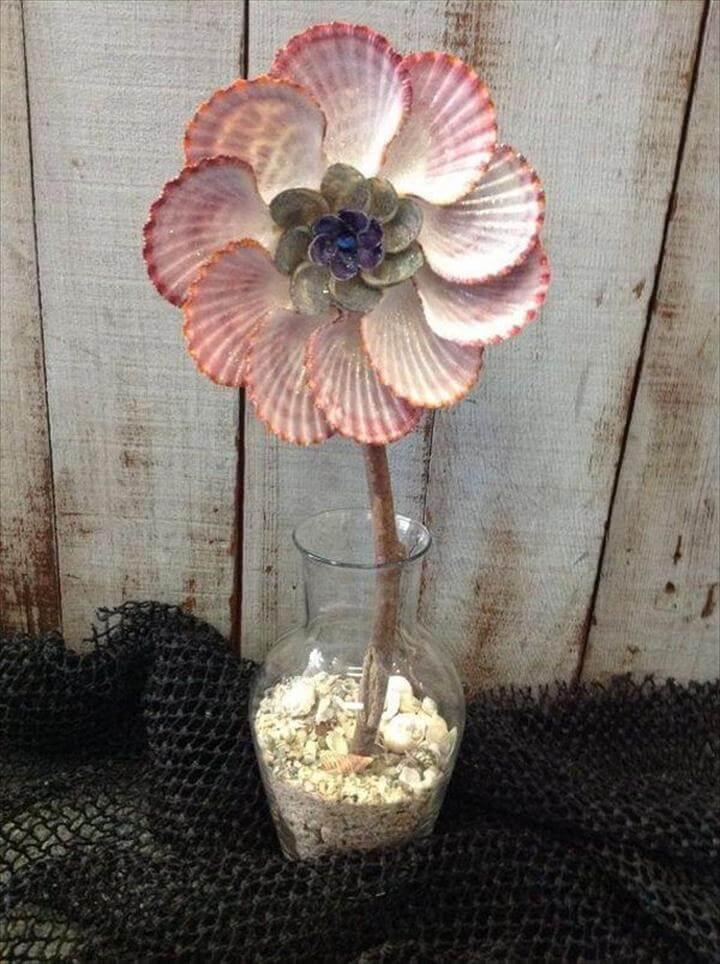 Summer reminds us of the beach so much so making these blooming flowers that are constructed from the seashells is a great idea to miss the beach less. Get your hands on some big petal-like seashells and arrange them just like a lovely flower with blossomed petals.
Image: petticoatjunktion
Shell Animal – DIY Seashell Owl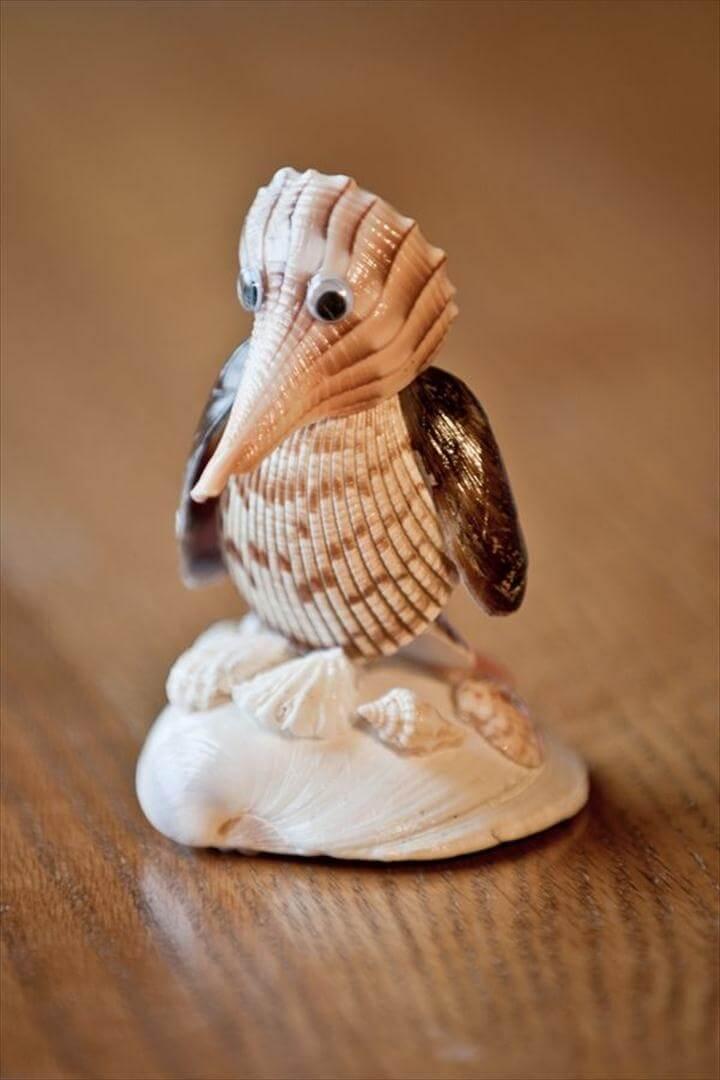 Get involved in some fun with your kids with this lovely shell animal DIY seashell owl. The kids are going to love so much making these shell animals of their own choice too. So grab a bunch of the seashells and the glue to make up this lovely DIY seashell owl.
Image: hobbiesonabudget
Seashell Flower: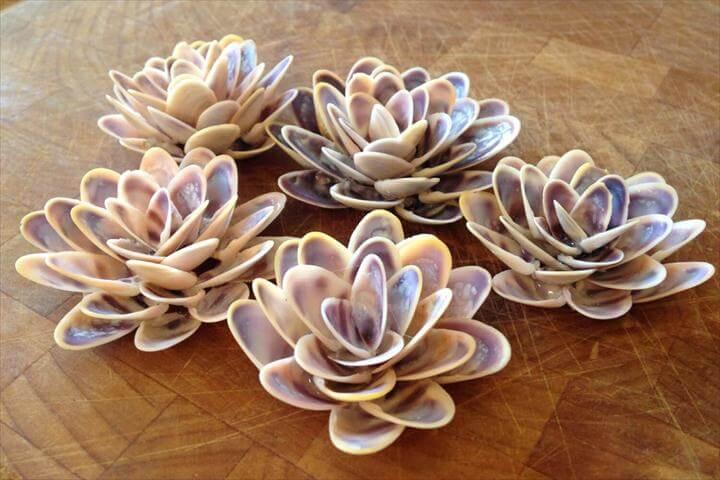 Summer blossoms are the cutest and now you can make some using the seashells. You can either use your beach collected seashells or you can just buy some from the market to make these adorable seashell flowers. They are going to look amazing on the tables and shelves for the cutest display.
Image: rhythmsofplay
Seashell Lighting Lamp: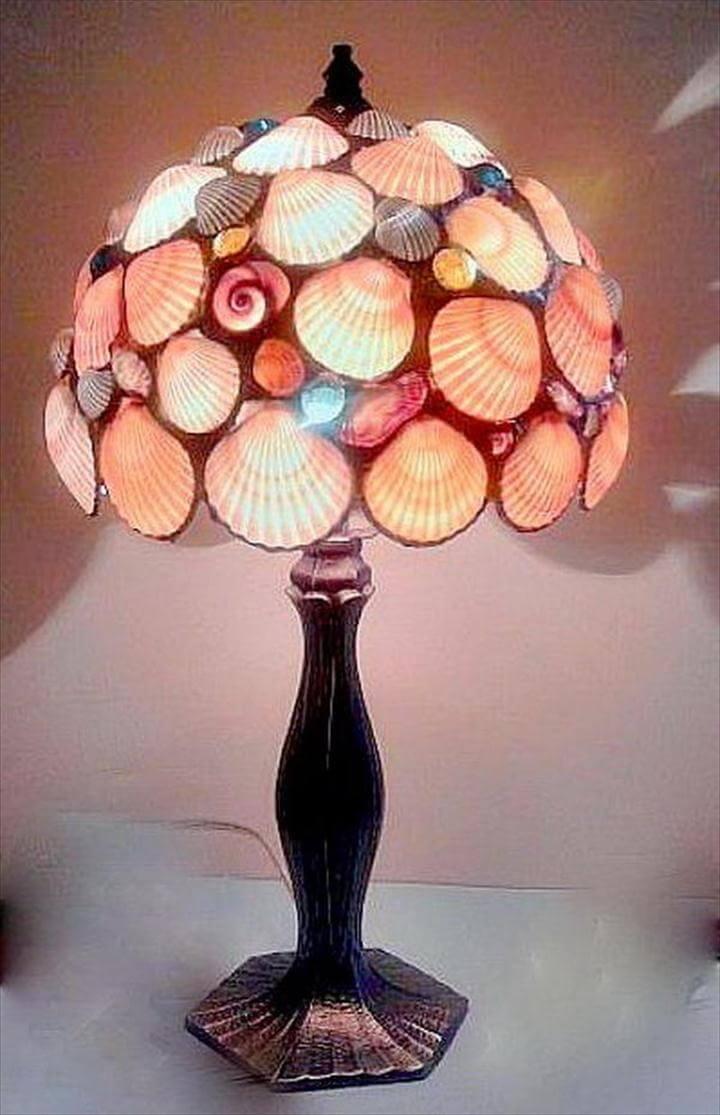 It's time to refresh your room décor by giving a makeover to your shell lamps. This time you can do it with the seashell lighting lamps. All you need to do is just glue the seashells all over a plain and simple lampshade and it's done. The project is best to do for a summer home décor.
Image: youtube
Seashell Mason Jar Decor: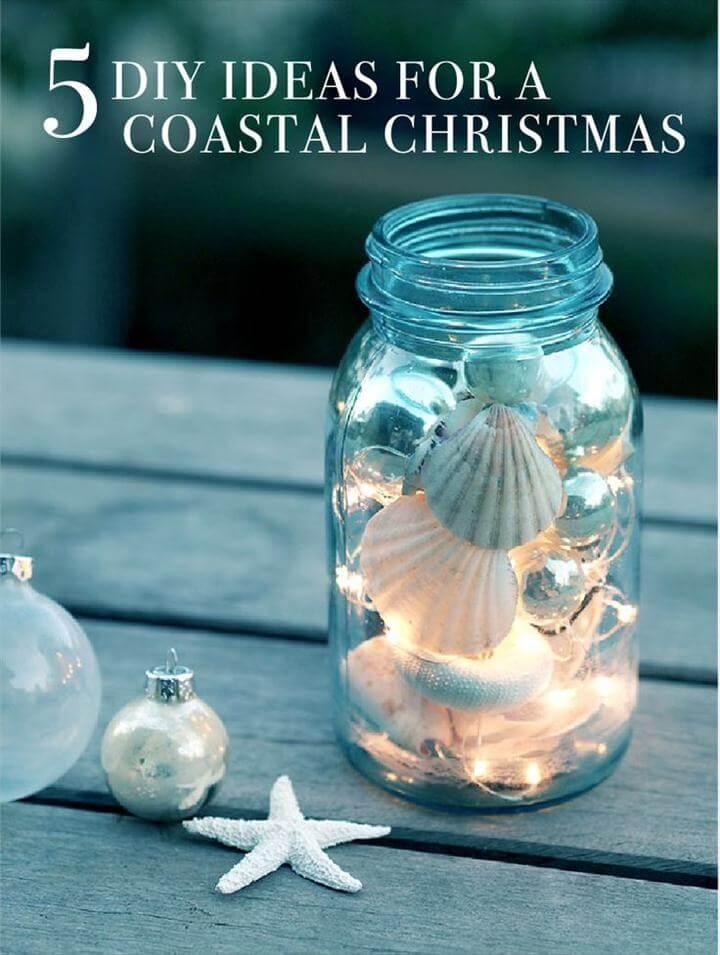 Mason jar lights are the best summer crafts and now you can make them look more beautiful by adding some seashells. So get a blue-tinted mason jar and fill it with the seashells and the string lights to make the most amazing decorations for the table. These seashell mason jar décors are perfect for the outdoor décor.
Image: consumercrafts