For those who are coffee lovers, usually are also concerned about their coffee mugs and wants the finest of the items for their favorite drinks.
Here we will present you the 15 DIY Coffee Mug Design Ideas such as this first project says that your coffee mug deserves to be decorated with adorable heart shapes. For these projects you really don't need to have those extra ordinary artistic skills at all instead you need to have some extra love for your coffee. Gran some plain coffee mugs, sharpie oil based paint pens and show your skills on the mug. Similarly you can also make different patterns on your mug with help of stencils and other basic crafts.
Next we have a gold dipped Coffee Mug which is also very glamorous and amazing in appearance and will definitely meet your expectations once you are done with it. All of these projects need to have water and detergent proof so that the design or pattern do not come off when washed. Also you can use spray paints for these kinds of projects as they will also turn your coffee mug into your desired color and patterns can also be created with them. Detailed tutorials are also available for the sharpie mugs, hand painted mugs. Next we also have this amazing nail mug created with the help of nail polish and water. All these efforts that you are going to make for creating these outstanding and unique coffee mugs will definitely pay you in the end when you will see the results. Share these ideas with others also so that they can also make some of the amazing collection of DIY Coffee Mugs for the upcoming winter season.
Heart Coffee Mug Idea: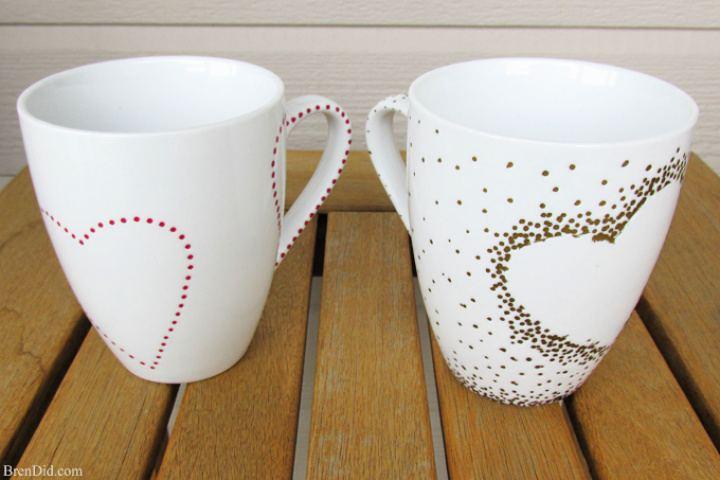 Tutorial: brendid
DIY Patterned Mug: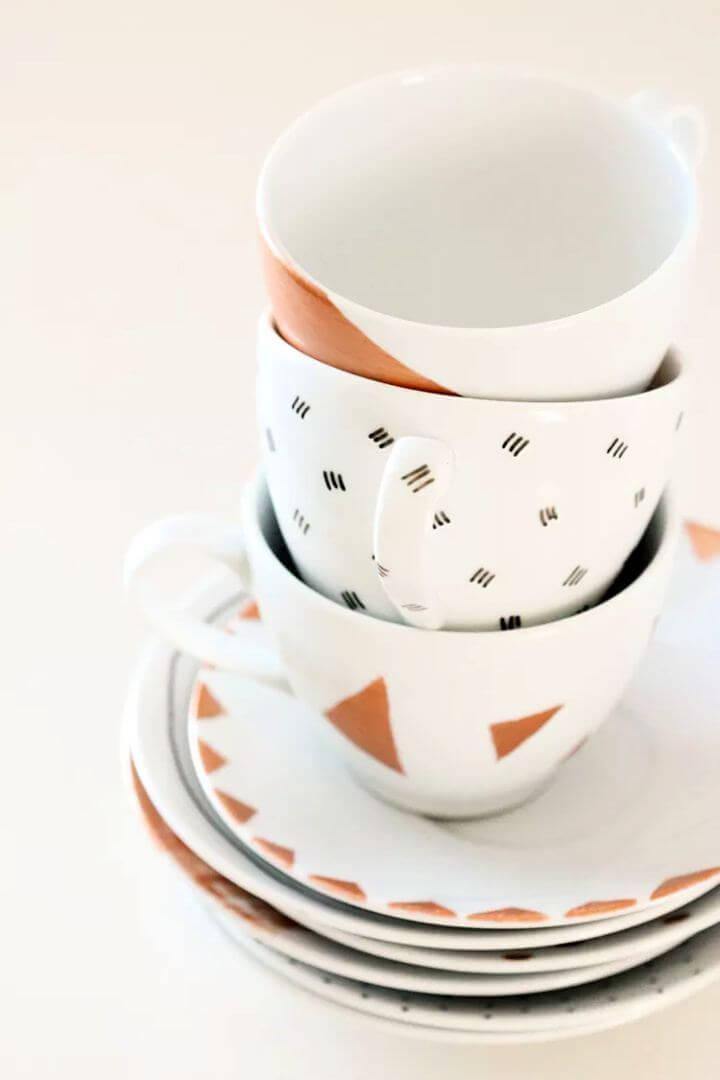 Tutorial: deliacreates
Dipped Gold Coffee Mug: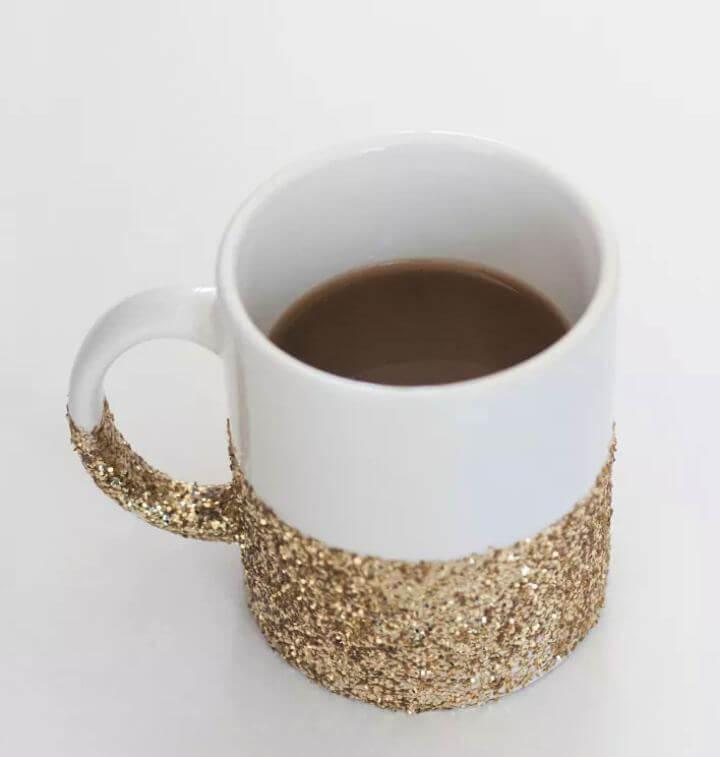 Tutorial: whitehouseblackshutters
Dishwasher Safe Glitter Mug: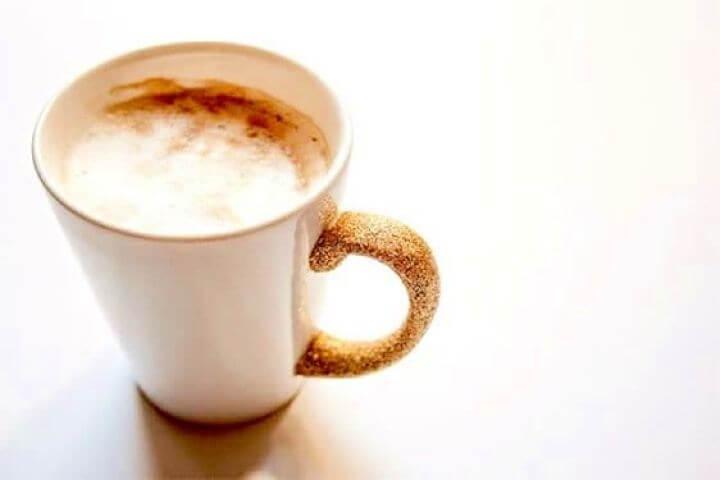 Tutorial: modpodgerocksblog
Spray Painted Coffee Mugs: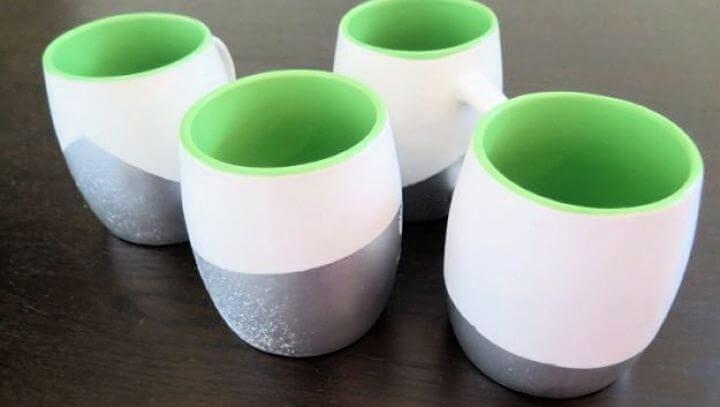 Tutorial: thecrazyorganizedblog
Gold Painted.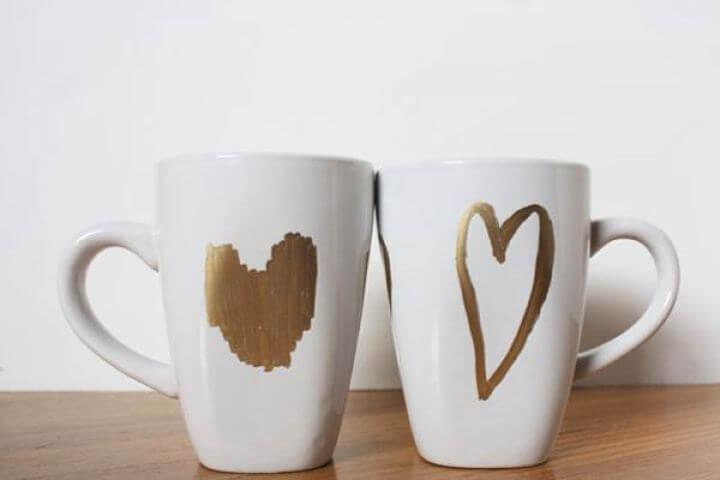 Tutorial: hellolidy
Hand Painted Mugs: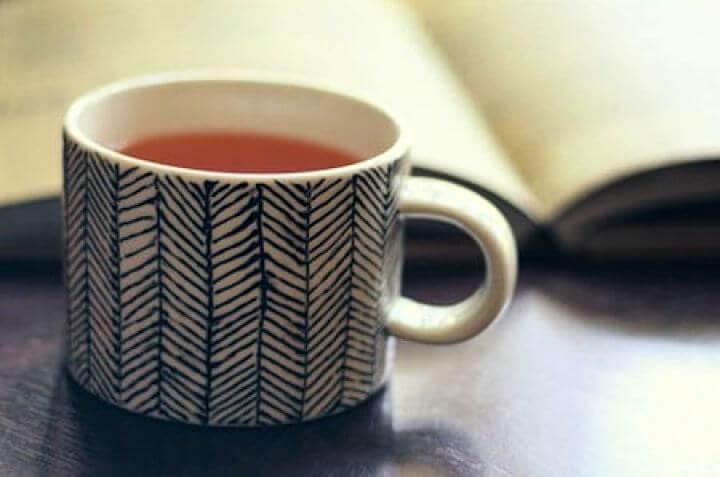 Tutorial: witandwhistle
DIY Sharpie Mugs: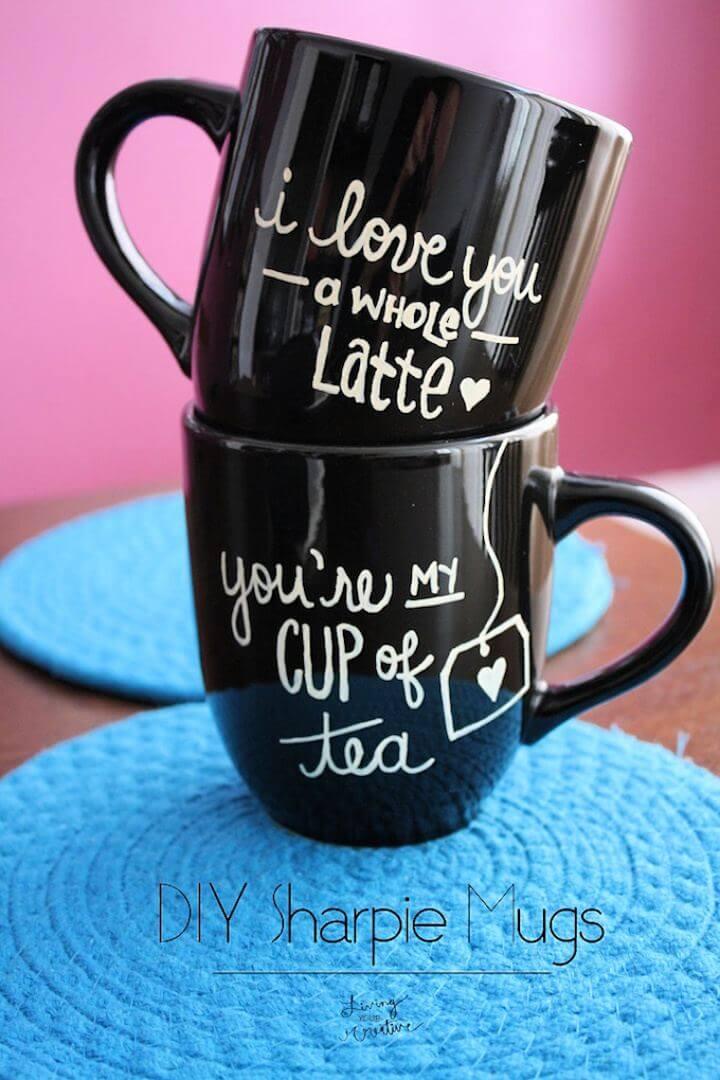 Tutorial: pinstrosity
DIY Sharpie Mug Tutorial: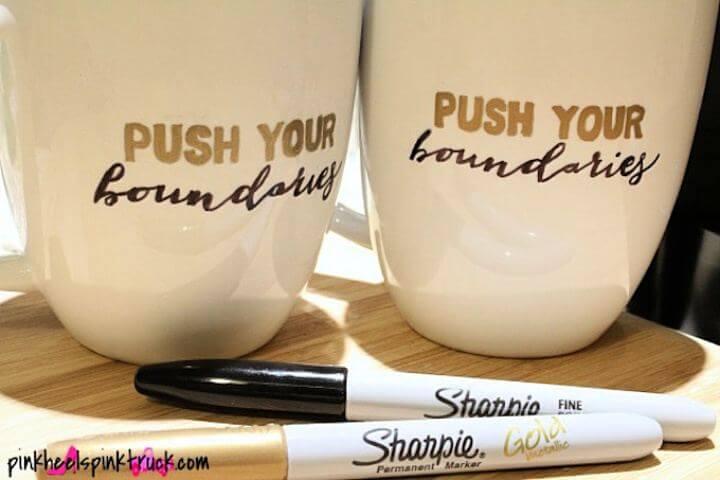 Tutorial: taylorbradford
Nail Polish Paint Mug: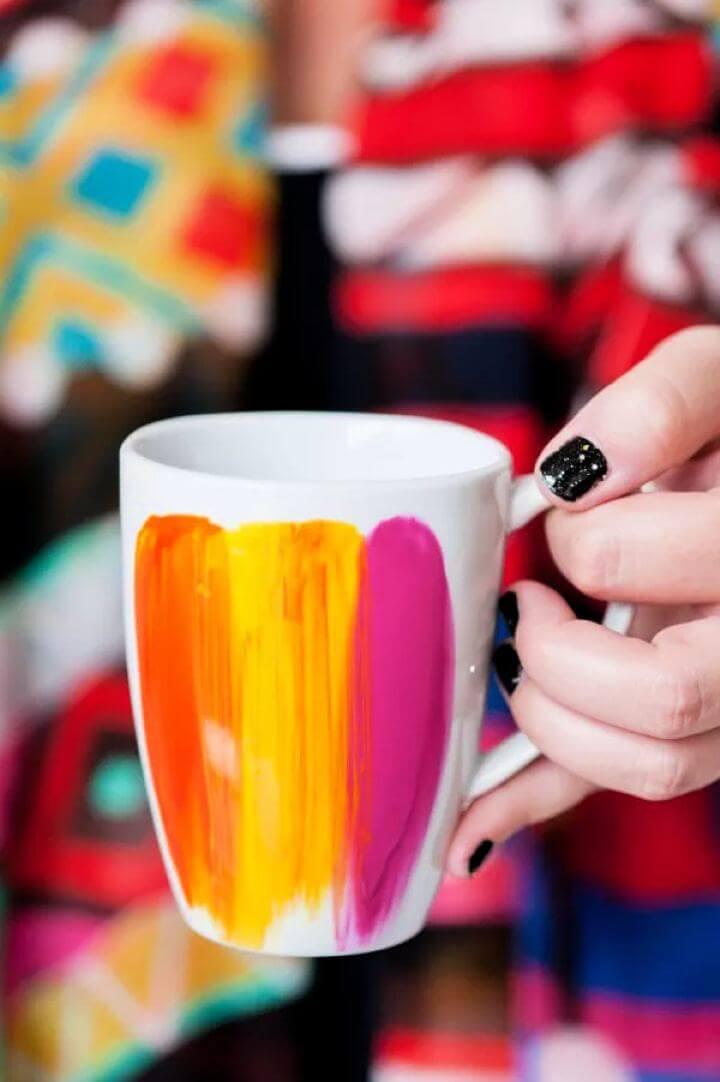 Tutorial: thesweetestoccasion
Quotes On Mugs: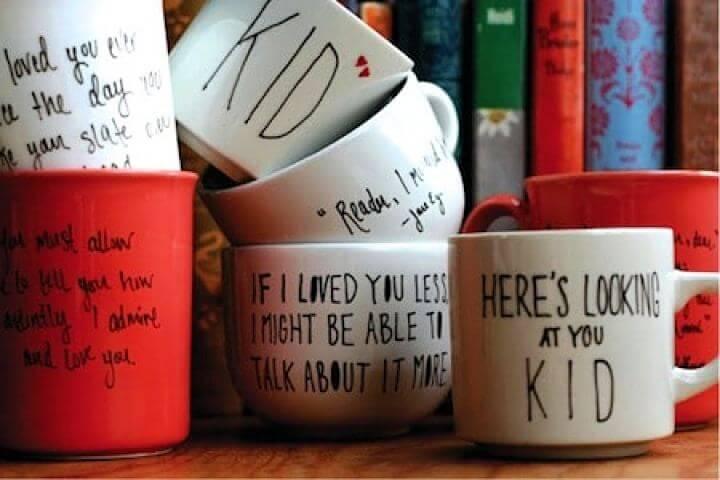 Tutorial: sarahfritzlerblog
DIY Nail Polish Marbled Mugs: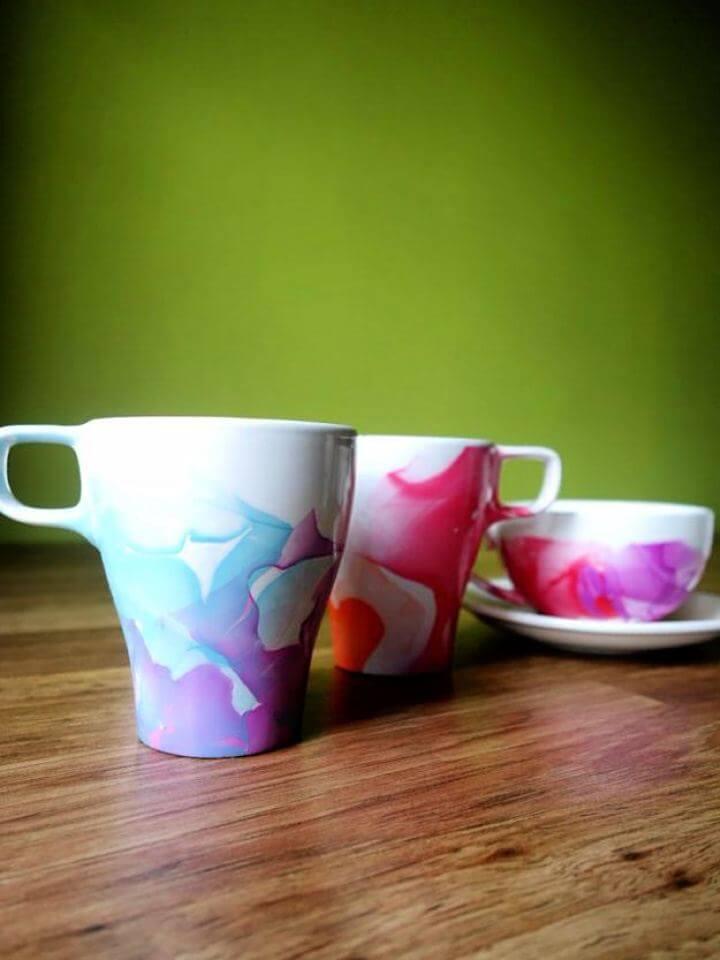 Tutorial: ehow
Mustaches Painted on Mugs: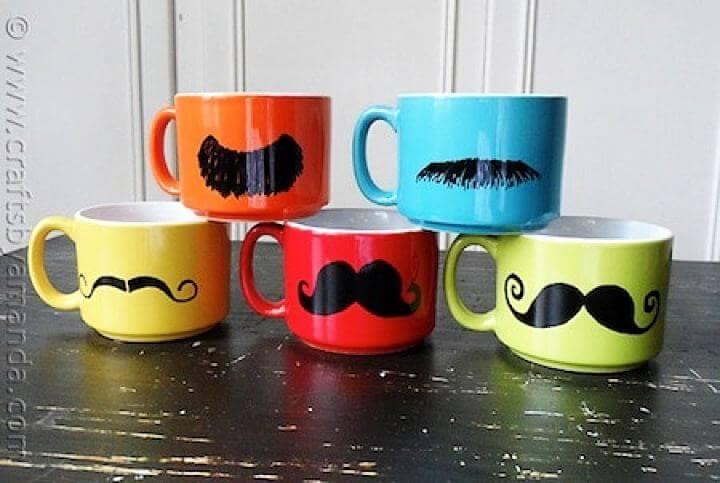 Tutorial: craftsbyamanda
DIY Mug Birth Day Gift Idea: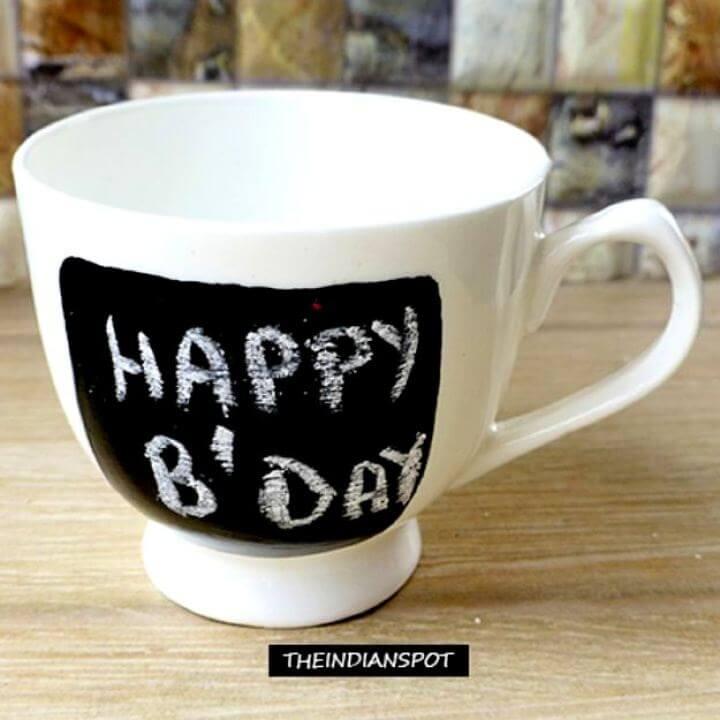 Tutorial: theindianspot