If you want to know either you have some talent to get into crocheting skillfully, these 40 Easy Crochet Projects For Beginners (Free Patterns)  are the best things to try your hands on. For each and everything you are good at now, you have had a beginner level, so is the art of crocheting. And these gorgeous but easy patterns provide you the apt start to enhance your talent and skill in a new craft field.
Unlike the complicated patterns of shawls, ponchos, sweaters, and some fancy scarves, the beginner-level ideas include the small and basic patterned things, which are way too easy to crochet yourself at home. That is why we have rounded up the basic projects like cute baby booties, pretty beanie hats, lovely bows to beautify your kids and adults in some fun and cheap ways. Then there easy designs to practice on and give your home something exciting and fun to display, like the crocheted pillows, blankets, doilies, dishcloths, etc.
In short, from useful and functional things to some decorative stuff, you, the beginners, would find almost everything to get yourself enough practicing stuff. And the icing on the cake is that each project has further links with tips of crocheting, instructions for patterns, and guidance for the tools and yarns. So, whenever you have some free time, you need to cling to this post to expand the ideas, grab all the directions, and then decide which favorite free crochet patterns would suit most your beginner-level skill and help groom it.
1. Crochet Loretta Shawl Pattern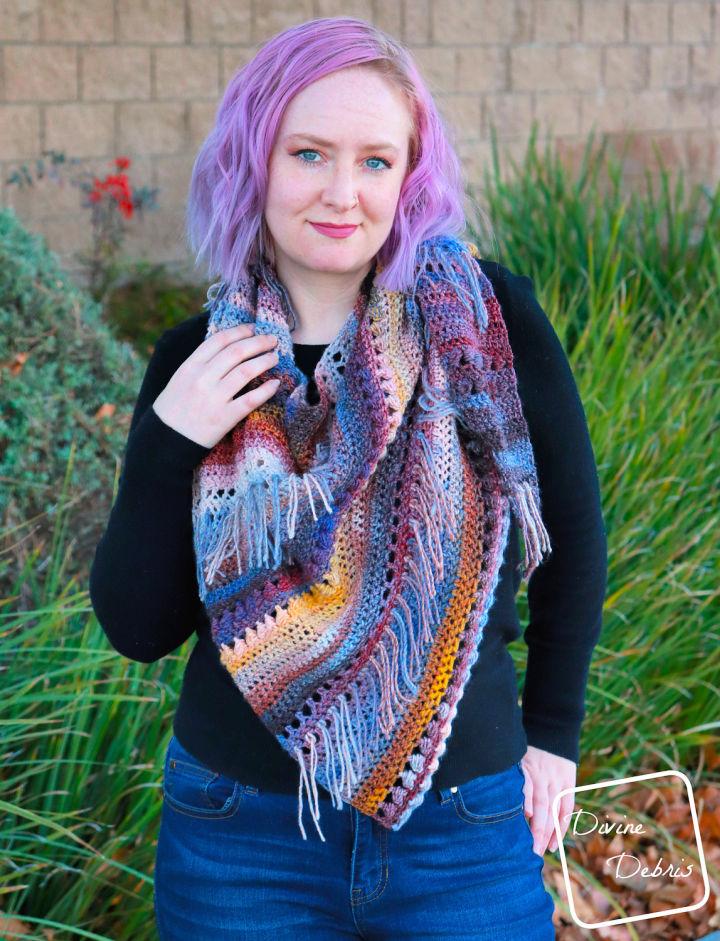 Are you looking for something fun and creative for your wardrobe? If yes, this Loretta shawl pattern is for you. Customize this shawl to warm and comfort yourself in winter with colorful yarn. To make this patterned shawl, I prefer the worsted weight yarn and H size hook. The crochet hook size is 5.00mm for the customization of this shawl. Download the free pattern online to DIY this crochet pattern shawl using the chain, stitch, single crochet, and half double crochet stitches. divinedebris
2. Free Crochet Cupcake Slippers Pattern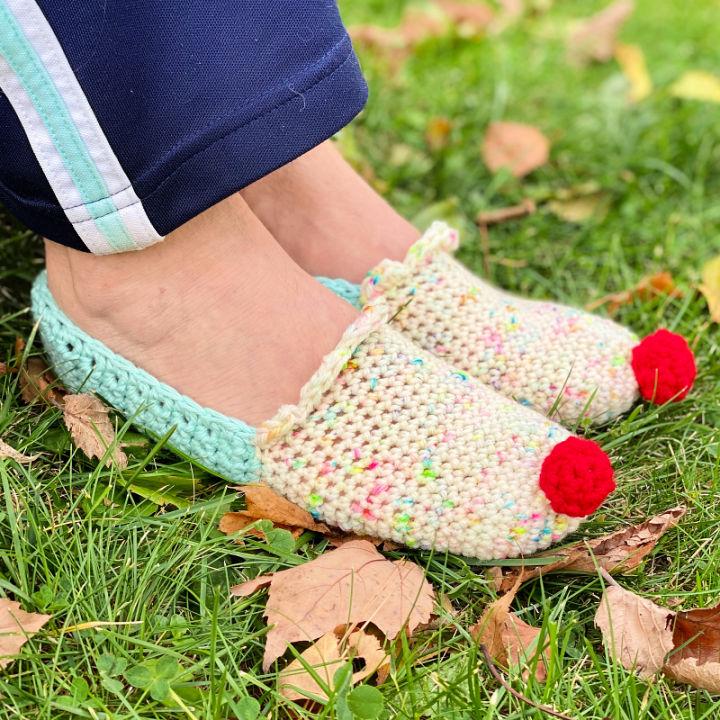 Want to give a customized gift to your friend on his birthday? Consider these super cute and fancy cupcake slippers. Make these slippers using the lion brand yarn in different colors. The best thing about these slippers is the adjustment according to every foot size. Use red color yarn to make the lovely and charming yarn pom-pom on the slippers. Crochet these DIY shoes with an 8.55 mm crochet hook! craftykittycrochet
3. Crochet Hat with Reversible Ribbing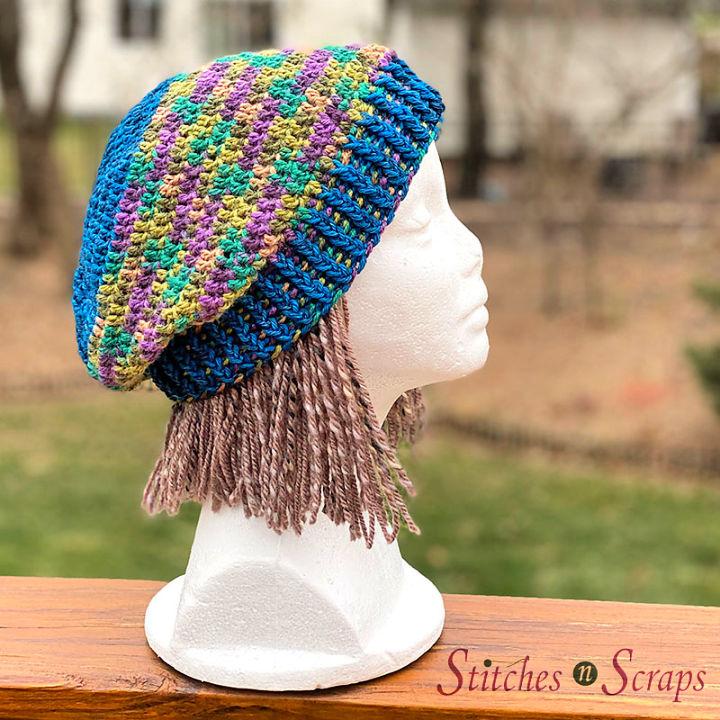 Enjoy two looks with one hat by crafting it with a crochet-free pattern. You can fold it to match your dress. Use scrap and stash crochet yarn to create this foldable hat. This DIY hat project involves the 5.00 mm crochet hook or, according to the gauge. You can craft this cap in different sizes for all age groups. Have fun while creating this hat using regular crochet stitches and special stitches! stitchesnscraps
4. Crochet Amy the Amigurumi Doll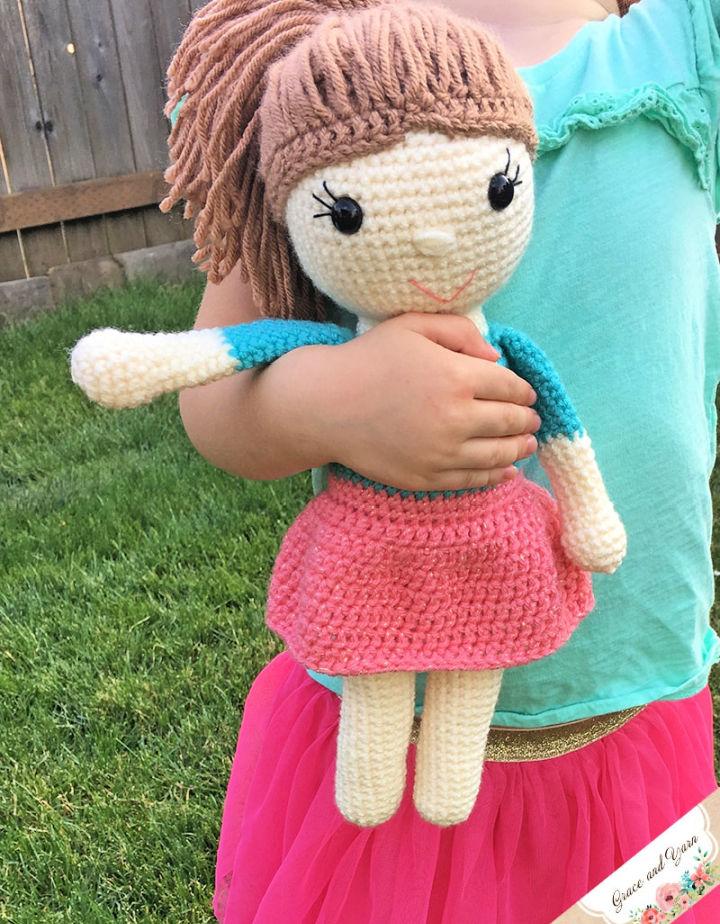 Little girls are more excited and thrilled to have the new dolls in their collection. Create this super funky Amy Amigurumi doll with a super cute pink yarn skirt. This patterned doll is an ideal option for beginner crafters. You can work on this project by downloading the free pattern and stitches details online. Give this doll a more realistic look with google or plastic eyes. graceandyarn
5. Kids Crochet Mermaid Messy Bun Hat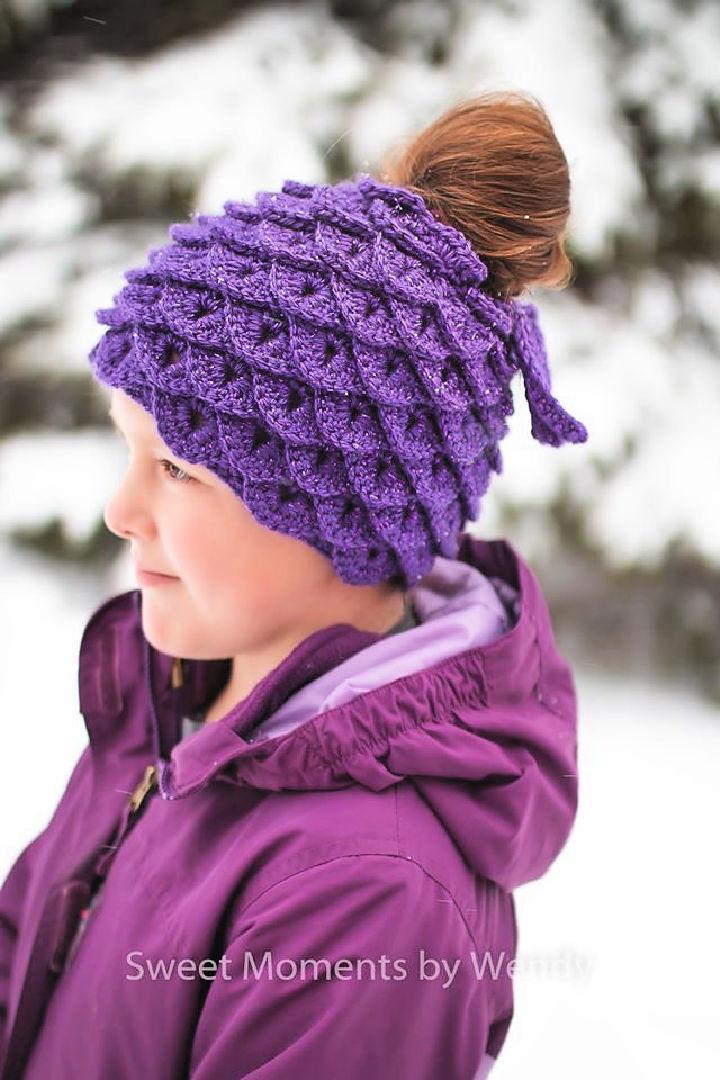 Enjoy your winter season with this rocking mermaid messy bun hat for kids. You can get a sparkling and textured look with this adorable mermaid bun hat. Use blue color chunky and soft yarn to craft this hat bun. Wear this cap on the pony or hair bun to get a more stylish look. Reuse a hair clip to attach this mermaid hat bun. craftykittycrochet
Watch This Video: How To Crochet Double Sweet Ripple – Baby Blanket Chevron Zig Zag Afghan Throw – Free Crochet Patterns (09 Minutes 01 Seconds)
6. Crochet Paint the Town Sweater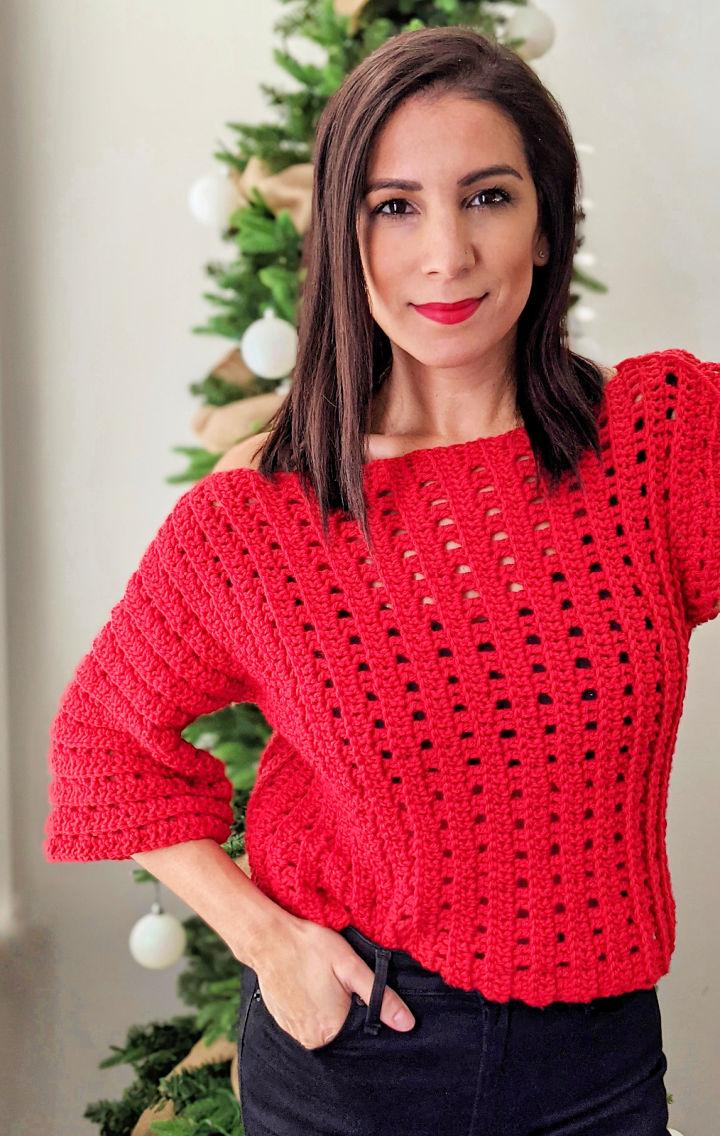 February is the best month to work on this red sweater. Craft this DIY sweater using the free pattern and red yarn. You can crochet this jersey for your girlfriend on Valentine's Day. Not only to enjoy the love season, but you can also create this sweater for Christmas celebrations. Excitingly! You can wash and maintain this sweater proficiently for a long time. othcrochetnook
7. Grace Crochet Pink Poncho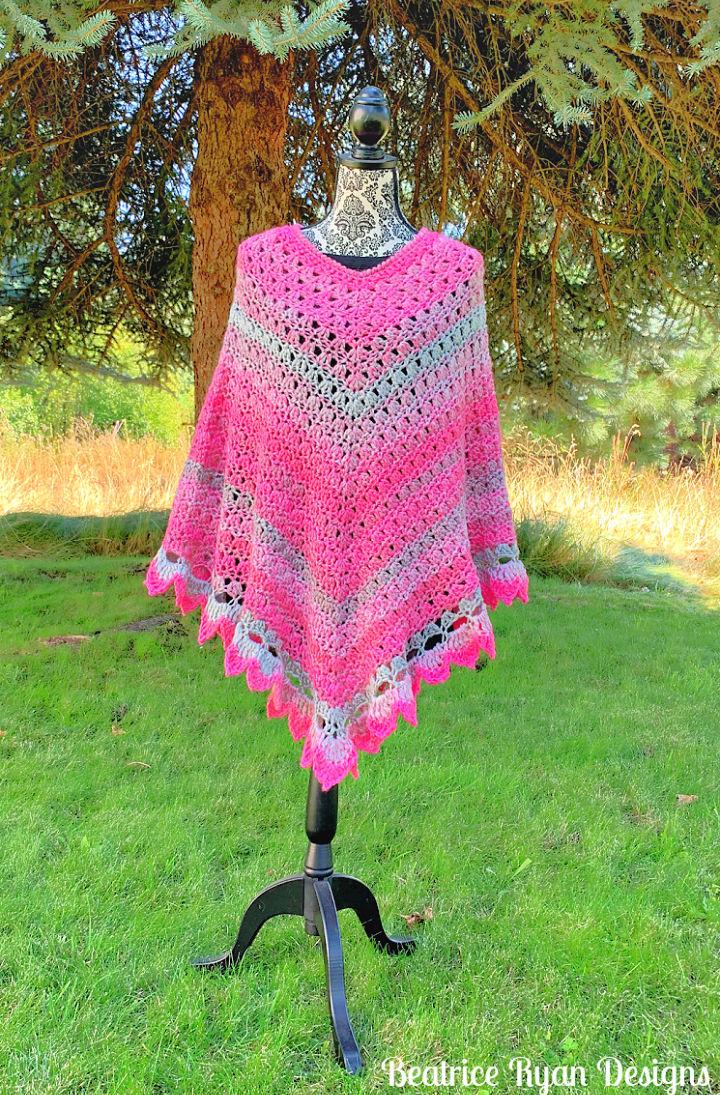 Dedicate this elegant and classy pink crochet poncho to a breast cancer patient. Moreover, you can craft this poncho to aware the girls about breast cancer. This DIY project is easy to make and craft with yarn leftover. Like other patterns, this crochet project also involves regular stitches. You can also craft this poncho for your friend to gift her a valuable item not only for breast cancer awareness. beatriceryandesign
8. Easy Crochet Baby Blanket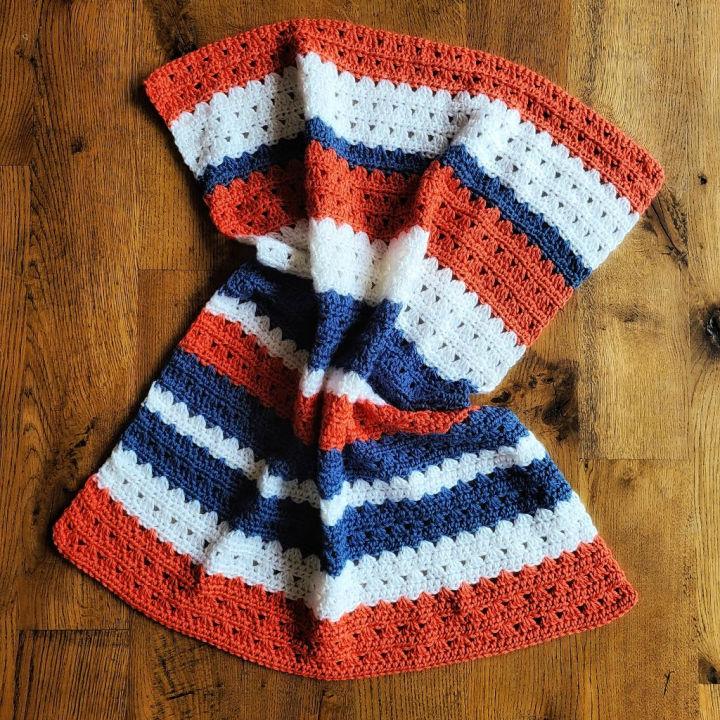 Create a soft and fancy crochet blanket for a newborn baby. Gift this adorable blanket to the new parents for their baby. Make this blanket using the random stripes pattern with soft color yarn. Get help from a free format and stitches details for beginners to create this baby blanket. This crochet project involves the double and double half crochet stitches. easycrochet
9. Pocket Infinity Scarf Crochet Pattern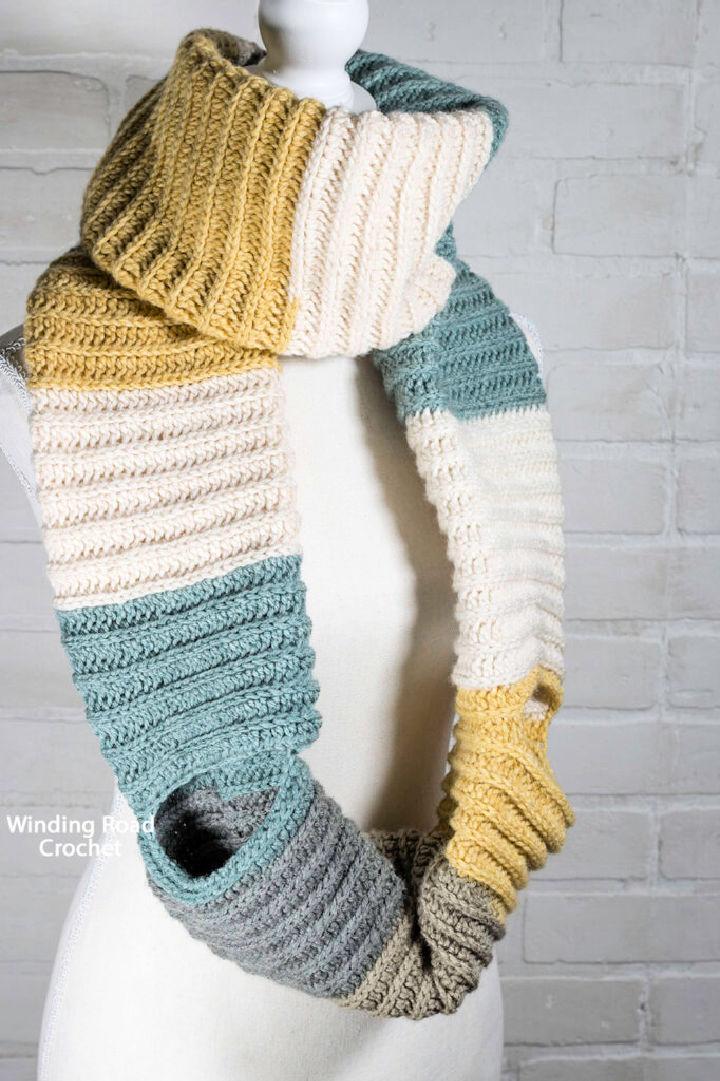 Crochet pocket scarves are in trend and look stylish. You can combine the two patterned scarves to make this new-style infinity pocket scarf. Use soft and chunky yarn to make this adorable piece of art. Choose cake yarn with stripes to DIY this scarf. You can put your hands in this pocket scarf to warm yourself. windingroadcrochet
10. Bernat Speedy Striped C2C Crochet Blanket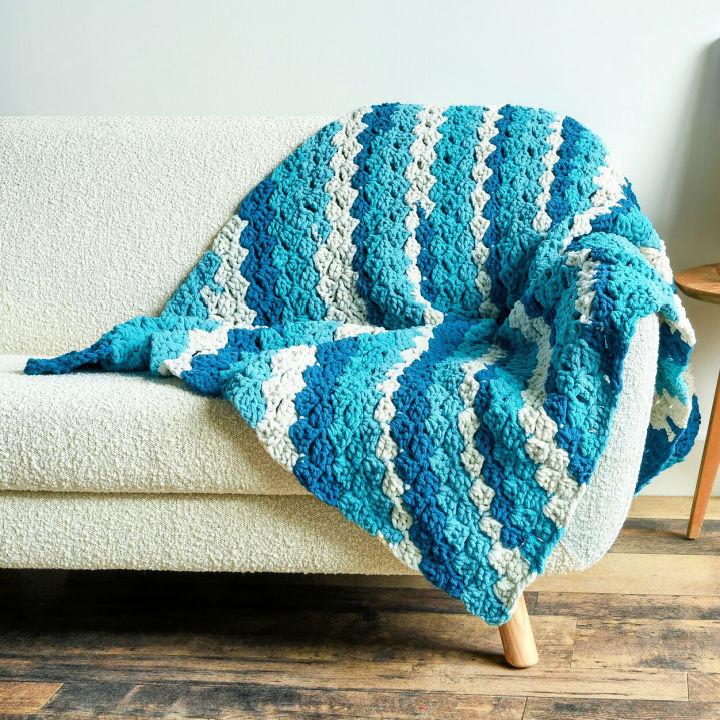 Excitingly! It's effortless to make this crochet blanket with colorful stripes. Use Bernat yarn for the stripe's creation to use in a c2c blanket. You would love to see the sparkling and striking shades of Bernat yarn in this super comfortable blanket. This blanket would be the perfect gift for a newly married couple. They would enjoy cuddling in this super-soft blanket. yarnspirations
11. Crochet Flower Free Pattern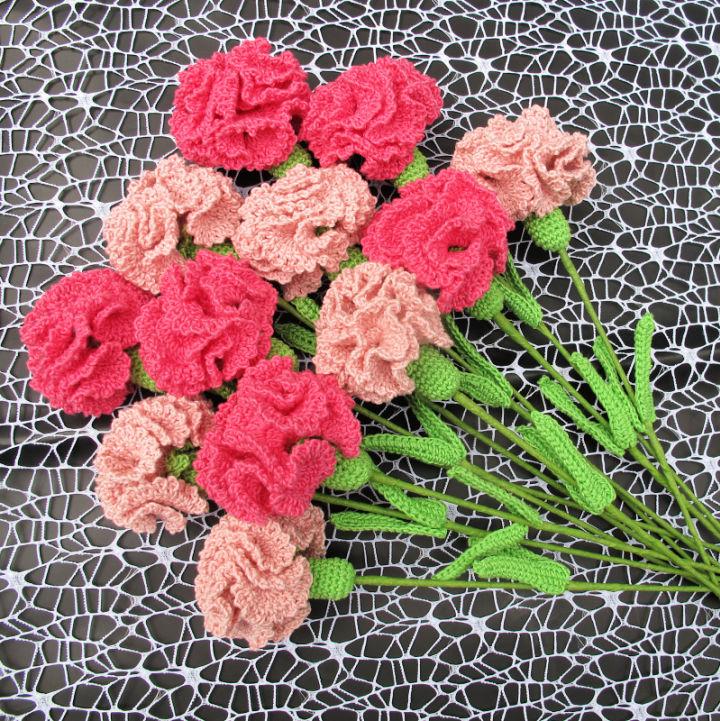 Enjoy creating and crafting the red roses with green stems using the crochet pattern. Download the free method to make these roses with US terminology. Use a 2.00 mm hook to crochet these loveable flowers. The best thing is that you can customize these flowers in different sizes and colors. ravelry
12. Aunt Lydia's Crochet Wisteria Doily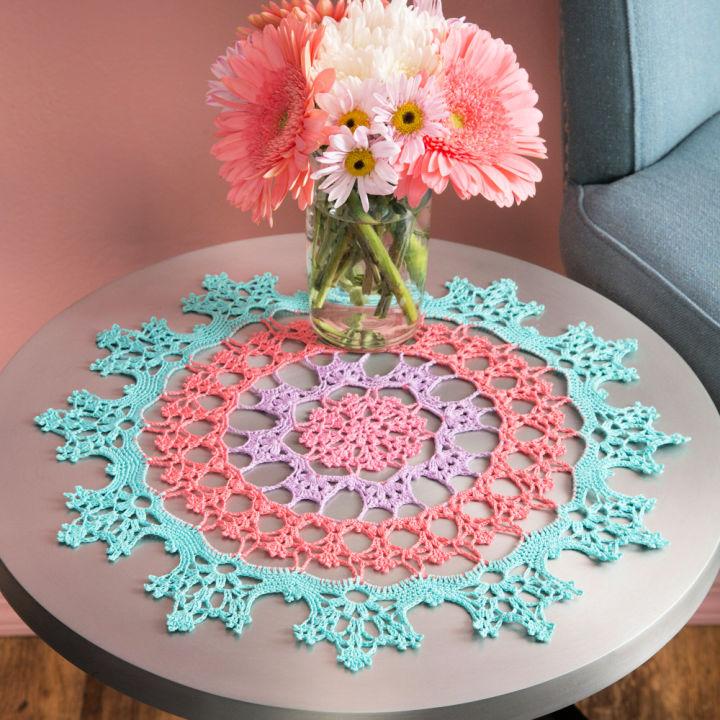 Craft Aunt Lydia's Wisteria Doily to get a nostalgic feel in your room. Download the free pattern online to crochet this doily for your end table. Use classic thread or yarn in soft pink and sky-blue colors to make this masterpiece. You can get the traditional and modern room décor at the same time with this patterned doily. Impress others with your style and crafting skills with this cutest table crochet décor. yarnspirations
13. Polar Bear and Penguin C2C Crochet Graphgan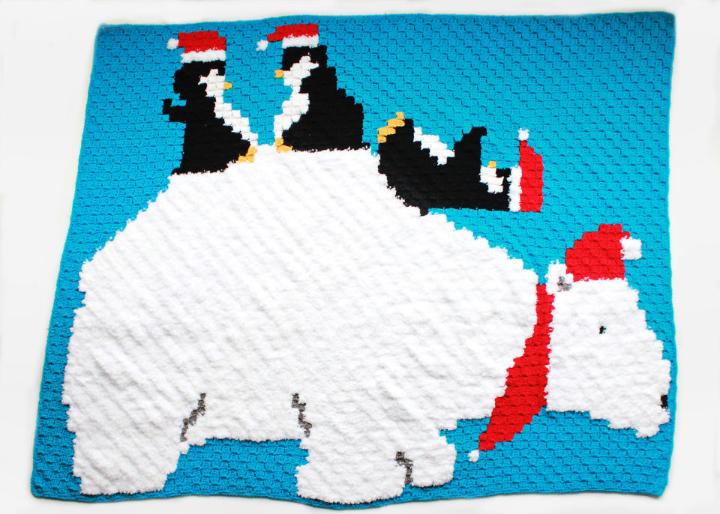 Spread a cute smile on your kid's face with this super cute and adorable polar bear with a penguin pals crochet blanket. Use different or combination yarn to make this blanket more attractive. Use Bernat yarn to create the polar bear and red heart yarn for the remaining section. You would love having and touching this super-soft yarn blanket with vibrant colors. nanascraftyhome
14. Ribbed Crochet Dishcloth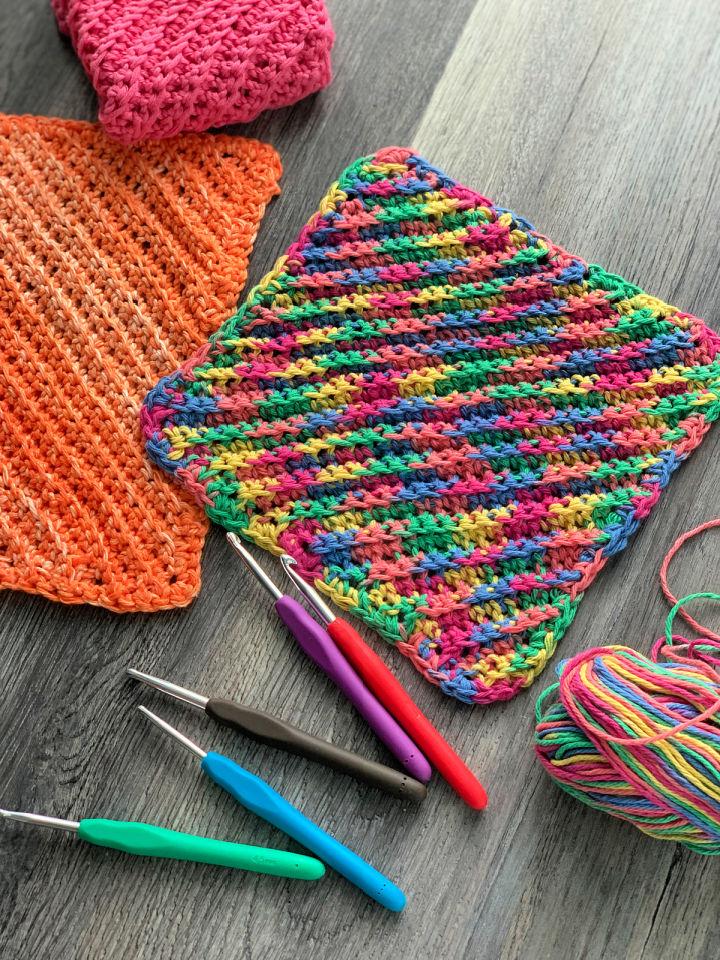 Redo your kitchen style and décor with these colorful dishcloths with a free crochet pattern. If you are new to crochet craft, creating this dishcloth is an ideal project for you. Create this patterned cloth with colorful cotton yarn. The cotton yarn will make it more useful for washing or scrubbing the dishes. In less than 40 minutes, you can complete this crochet craft with appropriate stitch details. craftygemini
15. Bernat Crochet Ruffle Yoke Baby Dress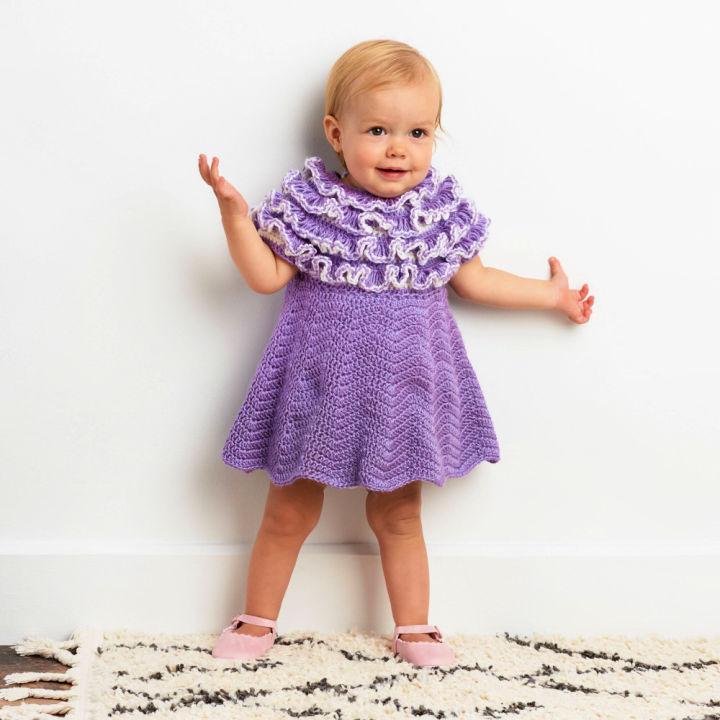 Customize the cutest baby dress by utilizing your crochet craft skills. This super-cute dress is an adorable gift for a newborn baby. You can DIY this dress using your favorite color yarn. Use Bernat soft thread to create this ruffle yoke baby dress. Your little princess would love wearing and feeling special in this handmade clothing. Use zig-zag A shape pattern to make the body or flair of this frock. yarnspirations
16. Harriet the Hippo Crochet Pattern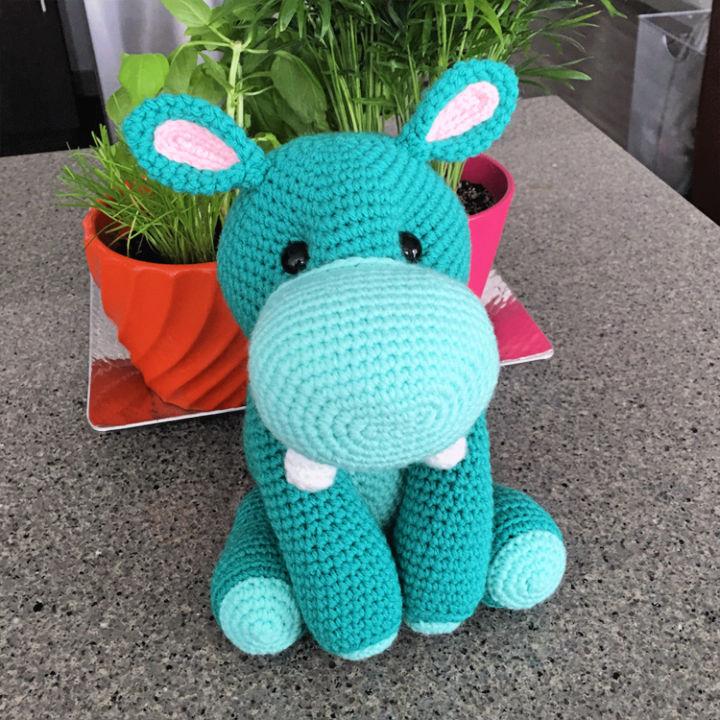 Amigurumi pattern uses to make the stuffed toys and dolls more efficient. You can also download this format and create the cutest hippo toy for your kid. This handmade hippo would be an attractive gift for the kid on his birthday. Moreover, you can customize this stuffed Harriet the hippo to the décor children's room. Everyone would adore and love having a floppy limbs hippo. jesshuff
17. Granny Square Crochet Bookmark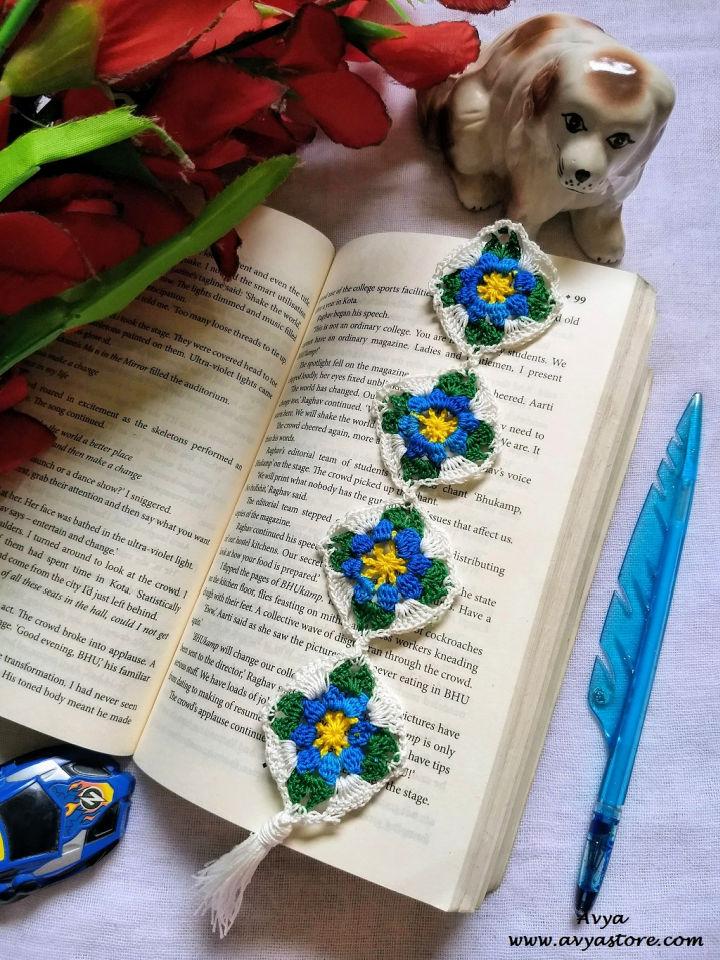 Make your reading habit or routine more interesting whit this crochet bookmark using a classic granny square pattern. Give this customized bookmark to a book-lover. Make this granny square page identifier more wonderful with vibrant color yarn. These crochet projects require intermediate crafting skills. Work on this crochet format project quickly with separate working on each square. avyastore
18. Crochet Blessed Mother Prayer Shawl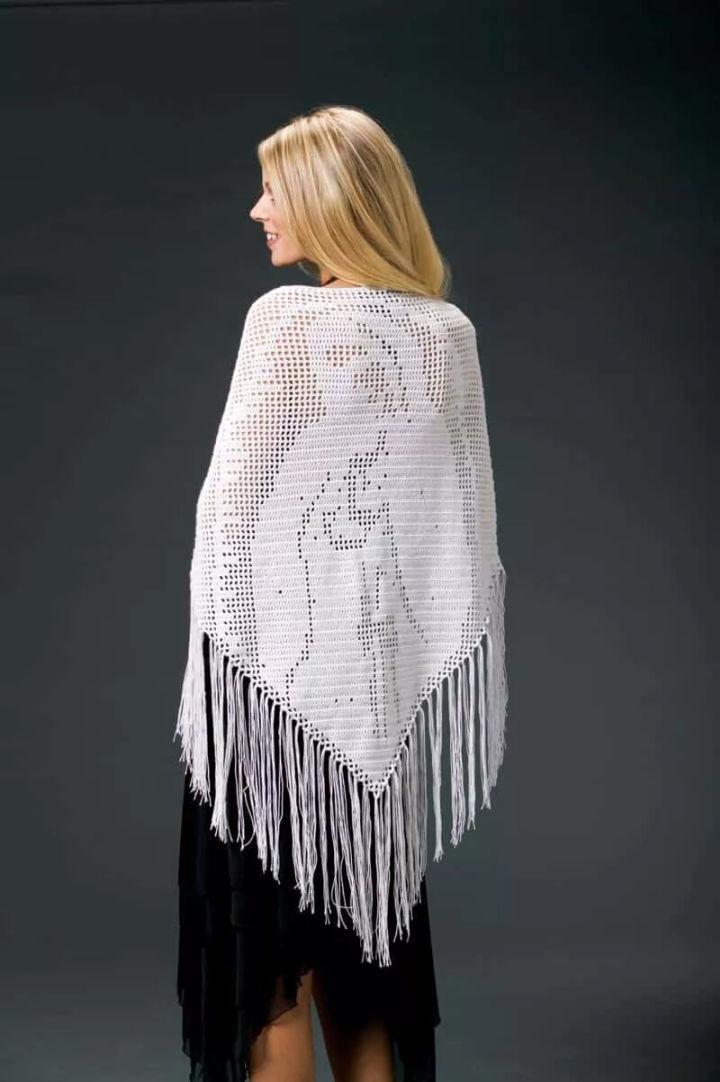 On this Mother's Day, embrace and appreciate your mum's efforts and support for you with this blessed Mother prayer shawl. Create this shawl using the thin white yarn and a 3.5mm crochet hook. You can DIY this blessed shawl by working on special stitches like mesh, block, beginning mesh, and end mesh. crochetmagazine
19. Crochet Winter Crystal Snowflake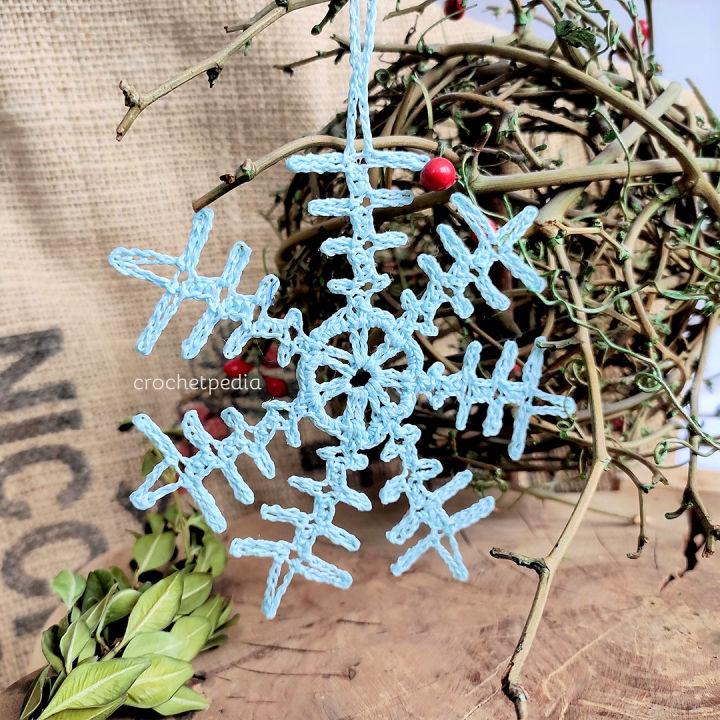 Celebrate your Christmas and winter season with this super cute crochet snowflake. Use the crystal blue yarn to make this quick crochet craft for your room and party décor. For sure, you can create multiple flakes using the same thread and pattern. This snowflake includes the chain, single crochet, double crochet, and slip stitches techniques. Work on these stitches in detail and craft this adorable snowflake having beginner-level crochet skills. crochetpedia
20. Free Crochet Heart Applique Pattern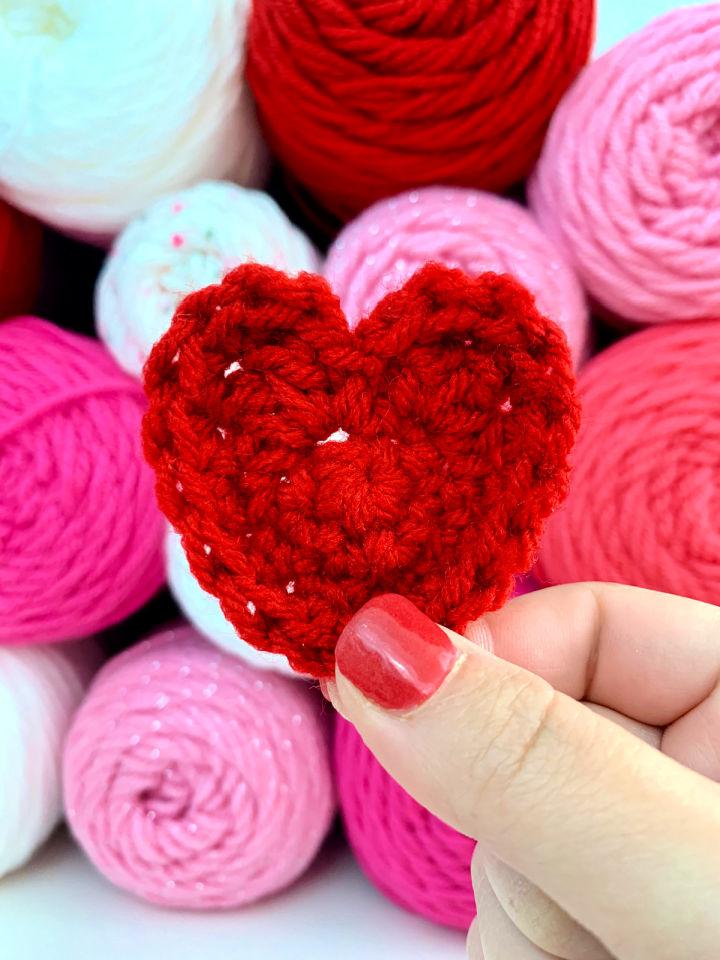 Create this stylish heart applique to practice your initial level crochet crafting skills. You can utilize this mini applique to decorate your accessories and other crochet projects. This heart crochet is an ideal option to attach to baby hats, bags, and applique dresses. Use these crochet masterpieces to embellish the valentine's gift wrapping. For making this heart applique, use worsted weight red yarn with a 5.50mm I hook. okiegirlblingnthings
21. Crochet Farmhouse Cotton Curtains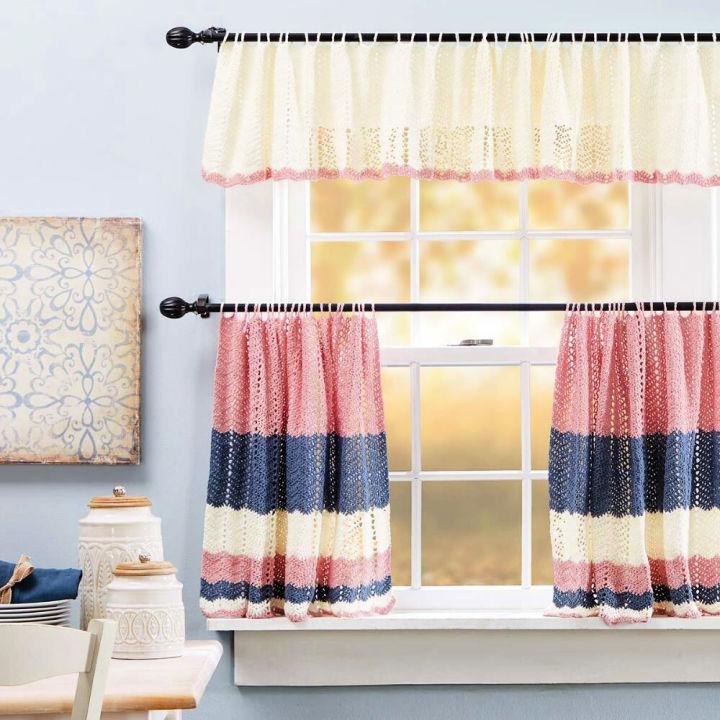 Give your room farmhouse-style vibes with these easy-to-make and maintain crochet curtains. You can craft these curtains for room windows according to the interior specifications of your room. Craft these crochet draperies using combination colors and color schemes. Use willow or farmhouse cotton yarn to create these curtains. Additionally, you can customize the length and width of these hangings according to the window's specifications. willowyarns
22. Crochet Mushroom Coin Purse Pattern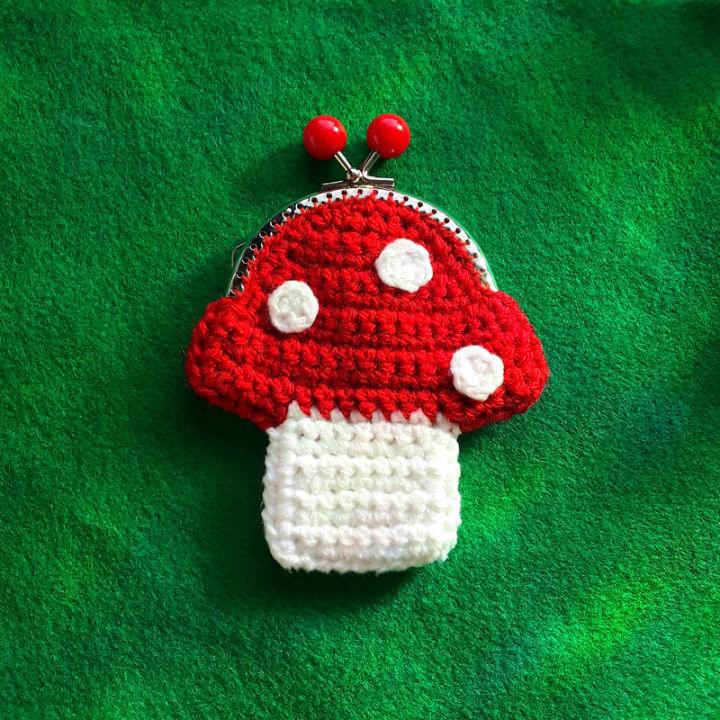 There are endless ways to enjoy the holiday period. But the creation of this red mushrooms crochet purse is an innovative way to spend your time. Get the free pattern online to DIY this adorable purse to complete your party wardrobe. Customize it for you and your friend by using your initial level crochet crafting skills. Moreover, reuse old purse hardware along with a 3.75mm crochet hook to DIY this bag. osagecountycrochet
23. Free Crochet Greus Cowl Pattern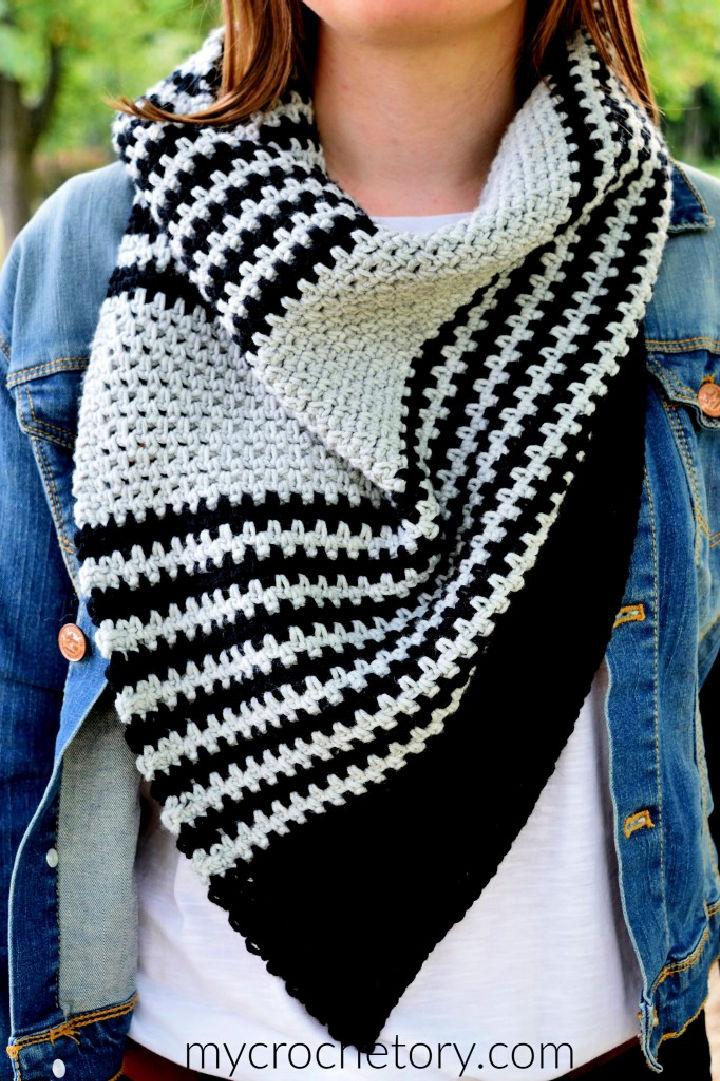 Adore yourself with contrast and full of fun Greus Asymmetrical owl shawl. This shawl is an ideal gift to give in winter. You can keep yourself warm and comfy with this crochet wrap. Use DK or worsted weight yarn in black and white color to work on this DIY shawl. Get a traditional look with full warmness around your neck with this stole. mycrochetory
24. How to Crochet Headband Free Pattern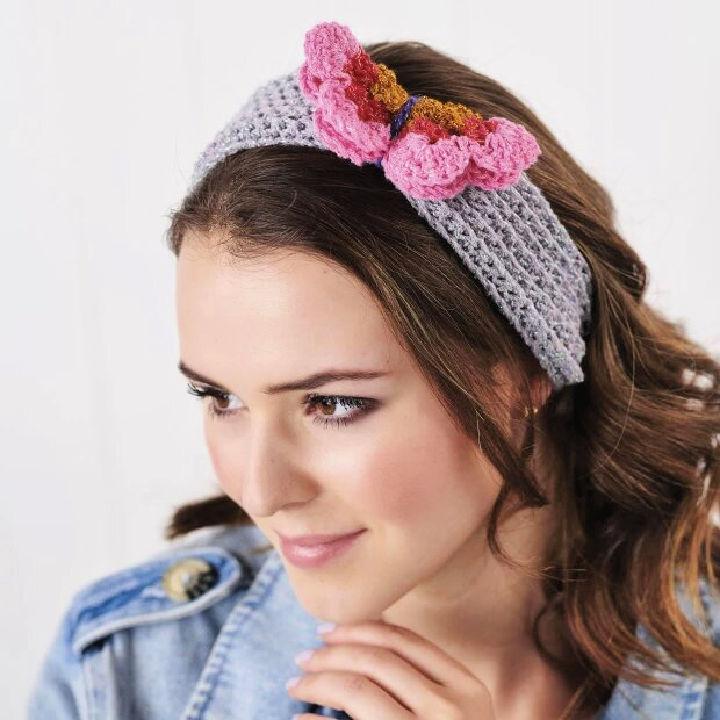 Welcome the spring season delightfully with this crochet headband. Download the free pattern online to DIY this cutest and quick headband embellished with a crochet butterfly. Use polyester or cotton twine to craft this hair accessory. Add more colors to craft butterflies to make this patterned band stylish. Additionally, work on the band strip and butterfly separately for your ease. gathered
25. Wishing Well Crochet Wrap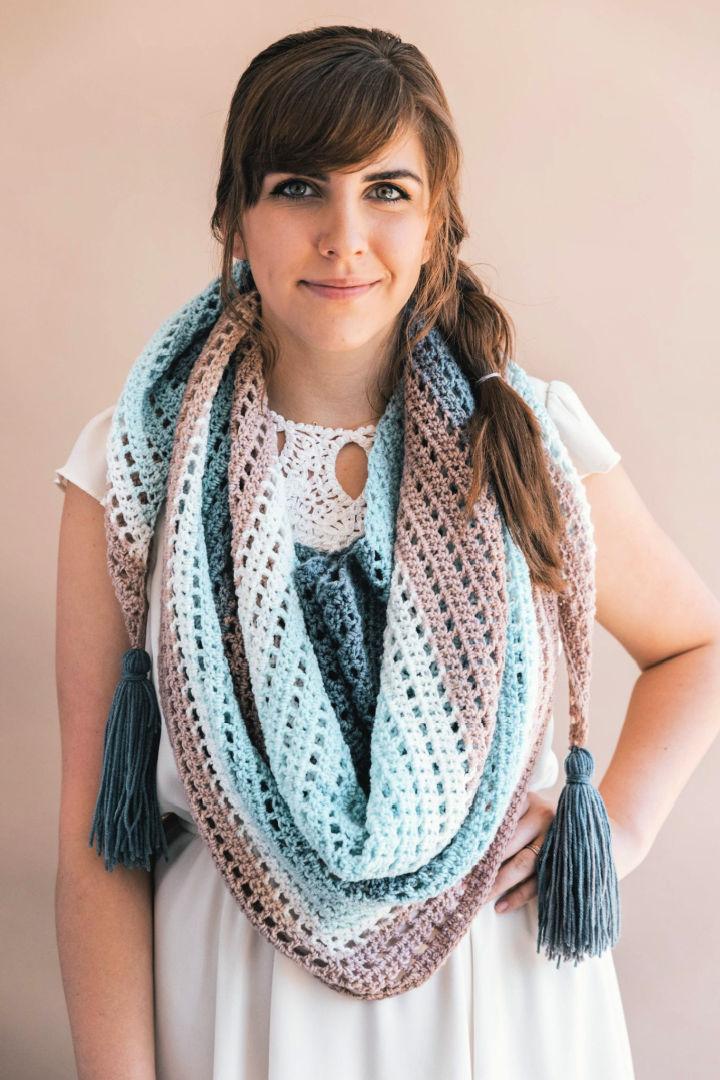 Crochet this good wrap scarf using the easiest stitches, beautiful colors, and a free pattern. You can craft this scarf using your favorite color yarn. However, it would be better to keep it super soft and funky at the same time. For this, try to choose light and neutral color twines. You can customize the size and width of this wrap for you and your friend. Give this scarf a smooth finishing look with crochet tassels. sewrella
26. Free Crochet Sock Pattern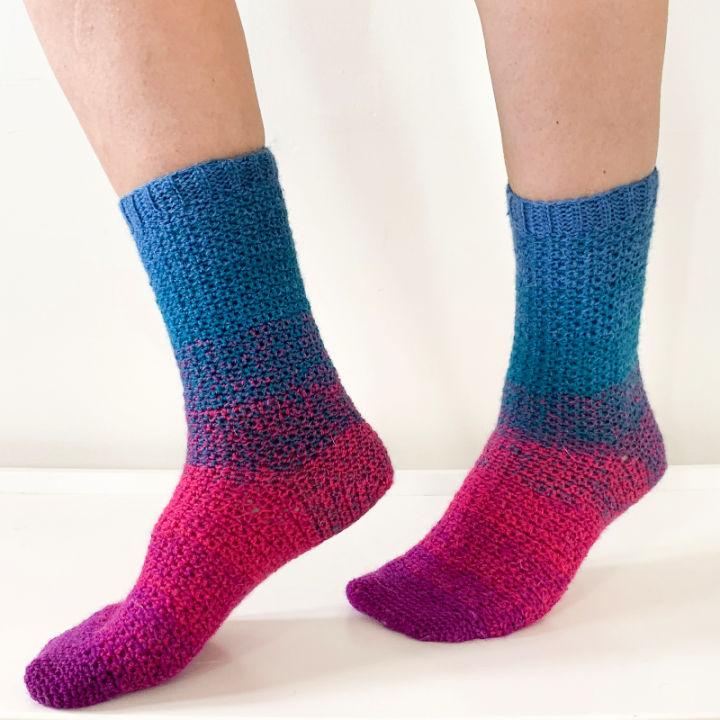 well, there is nothing to fright about wearing crochet socks. If you have a piece of knowledge and crochet craft skills, you can create this pair of socks to warm and comfort yourself in the winter season. You can DIY these socks in multiple colors and sizes according to your specifications. If it's difficult for you to work with multiple threads, you can craft this crochet project using the single-color cotton thread proficiently. doradoes
27. Crochet Moccasin Slippers Free Pattern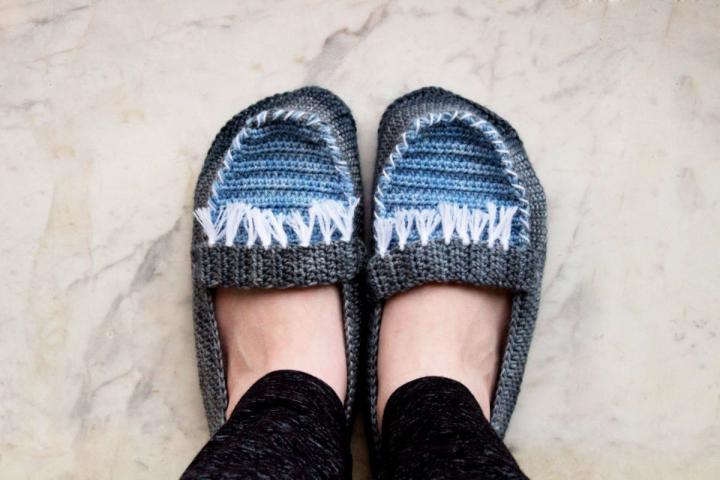 Get an amazing feeling by wearing slippers of your own style by utilizing your crochet skills. You would love to work on these free and special pattern slippers for the winter season. To customize these feet ware, use shoe yarn and a 3.5 mm crochet hook. Work on this crochet pattern more efficiently by measuring the feet' size. So, you can get your hands on the desired end product. myaccessorybox
28. Crochet Fingerless Gloves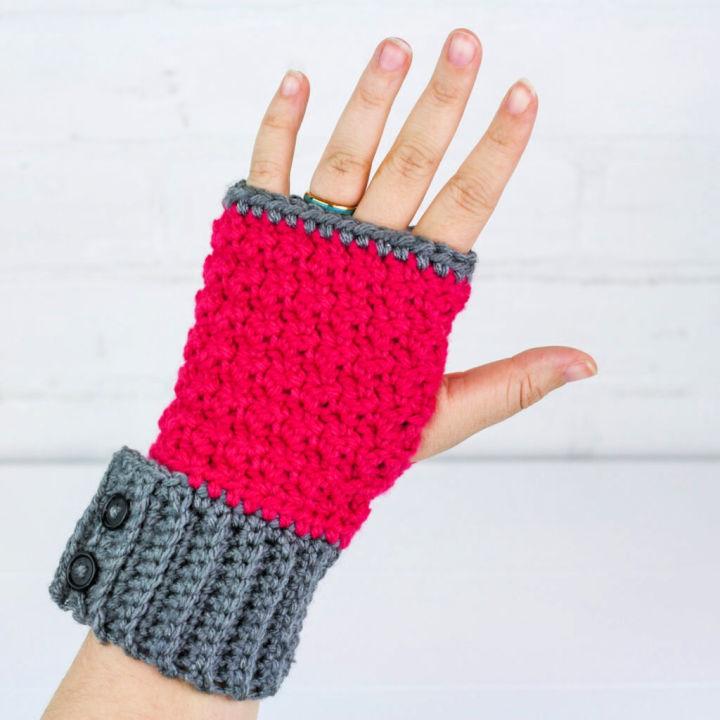 Cherish your mood and comfort your hands with these cutest crochet fingerless gloves. Excitingly! You can use your phone effortlessly while wearing these gloves. Find out the free pattern and all the stitch details to create these crochet ornaments for your hands. Embellish these gloves with colorful buttons. Use a 2-inch gauge and 5mm crochet hook to make these hand-scarves. windingroadcrochet
29. Chunky Crochet Slipper Socks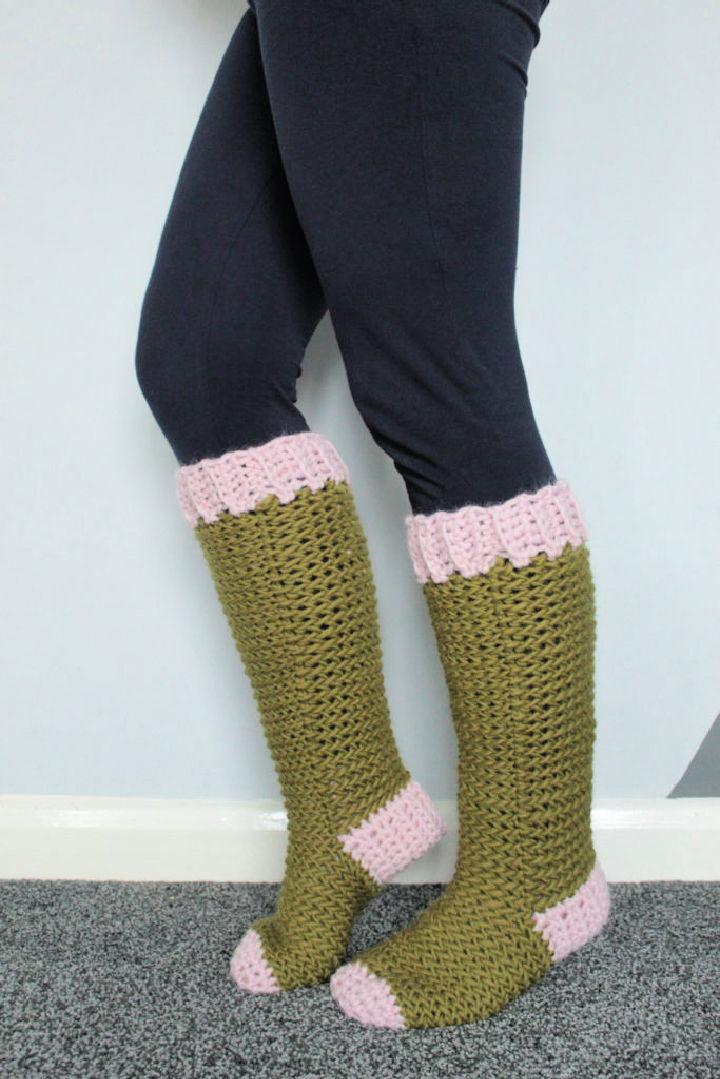 Are you looking for an inspirational crochet project to celebrate the winter season in full swing? Create these adorable and quick slipper socks. For this, get the free pattern and all the details online. Give these patterned slippers more hype with colorful yarn and combinations. Use super chunky crochet yarn and an 8 mm crochet hook to work on this DIY project. bluestarcrochet
30. Simple Crochet Sweater Top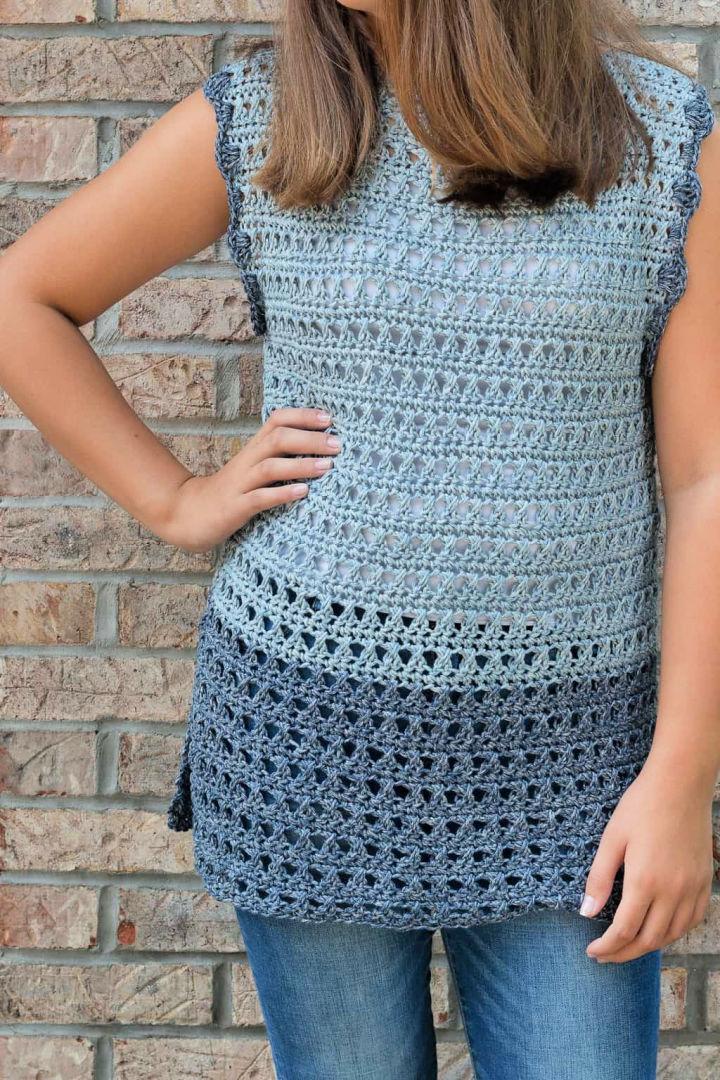 If you are looking for a stylish crochet summer top, this Olivia crochet top is suitable and admirable to consider. You can work on this patterned top efficiently and time-friendly only by working on two panels. The creation of this sweater is an ideal option for the initial stage crafters. Get a fancier and overwhelming look in this summer sweater. easycrochet
31. Crochet Coffee Bean Mittens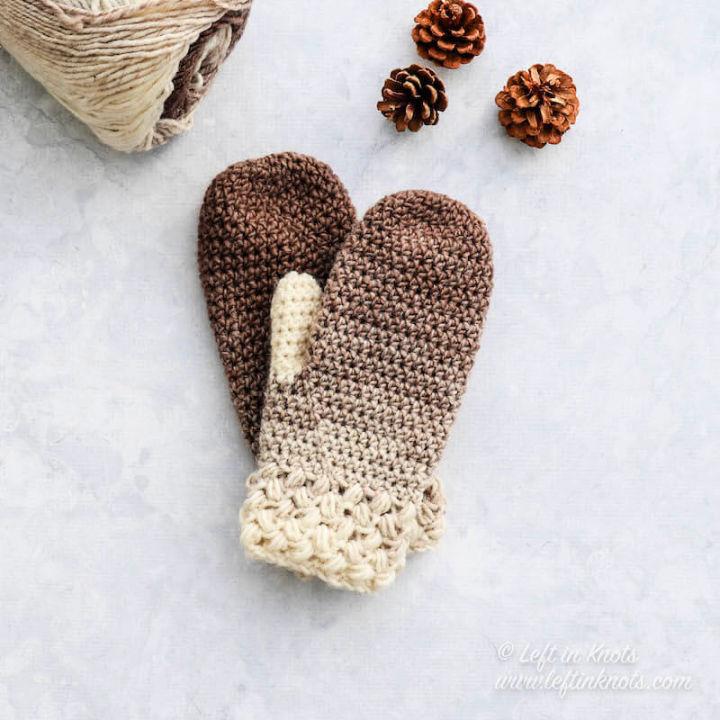 Do you want to add up a stylish and productive crochet product to your DIY project lists? Crochet these attractive coffee mittens using yarn stash and leftovers. You can work on this DIY project for Christmas décor and celebration. Make these textured and beautifully finished mittens using a free pattern. Reuse scarfie yarn from your craft scrap with a 5.00 mm crochet hook to make these mitts. leftinknots
32. Crochet Calista Basket Pattern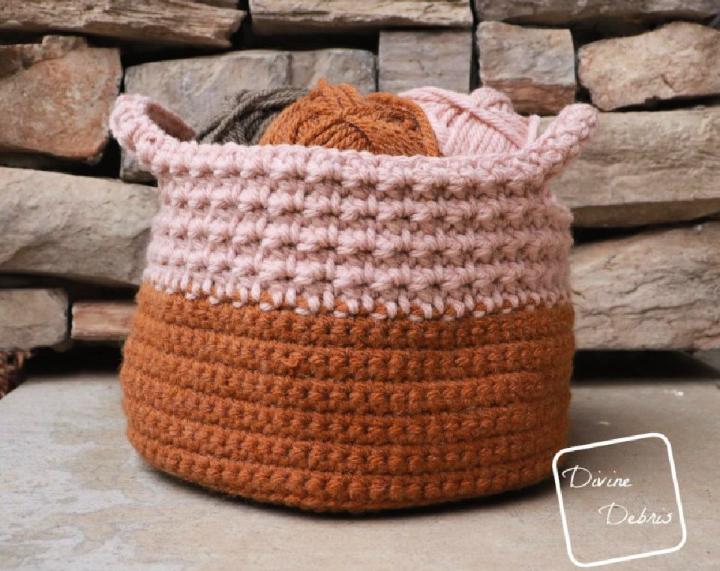 Enjoy doing grocery and shopping with this beautiful and handmade Calista basket. Crochet this basket using a free pattern and easy stitches. Moreover, customize this round shape basket using a combination and colorful yarn. Give this hamper a handier look with crochet handles. For working on this crochet pattern, use acrylic and lion brand yarn. Not only for grocery, but you can also use this basket for holding the crochet items. divinedebris
33. Fields and Furrows Crochet Afghan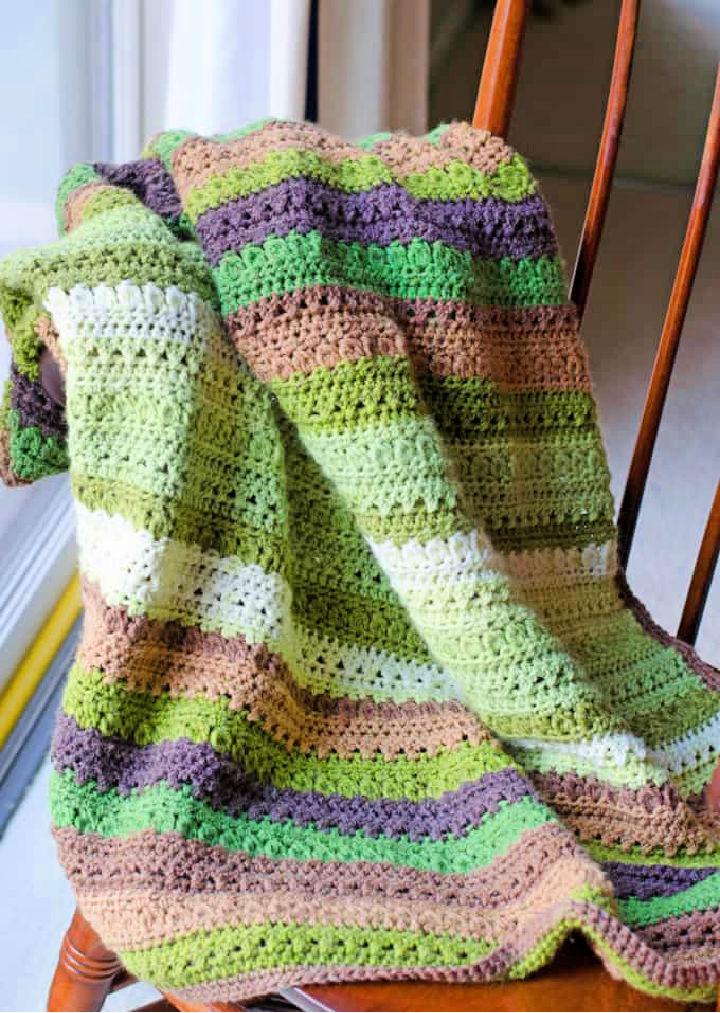 No wonder you would love drooling over these fields and furrows Afghan patterns. The best thing about this crochet project is that you can go with multiple colors according to your expertise and crafting skills. However, you can stop changing colors if it is difficult for you. Use worsted weight yarn with an H 5.00mm crochet hook to work on this furrow's Afghan crochet method. crochet365
34. C2C Crochet David Bowie Pillow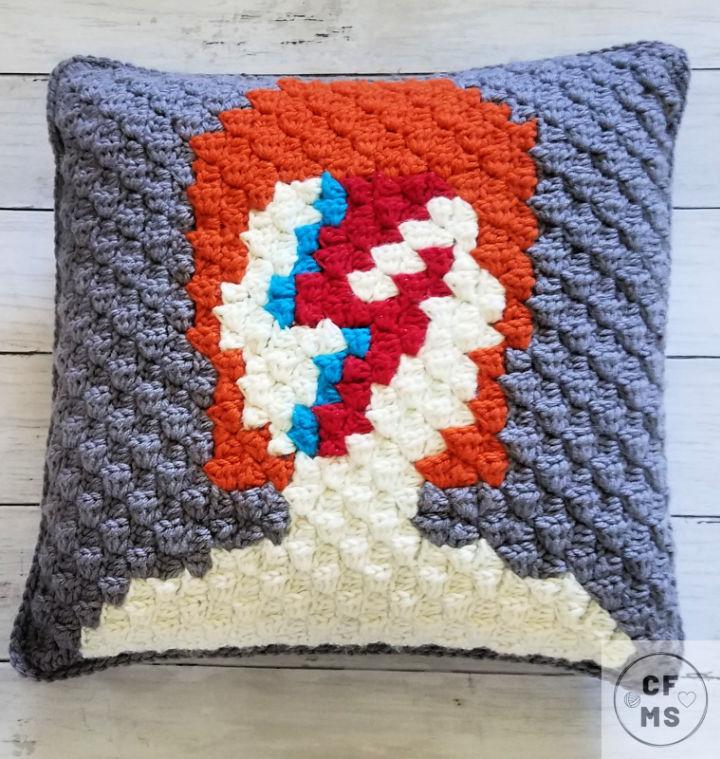 No doubt, most of us still love David Bowie. Create this everyone favorite character on the pillows and cushions using your crochet craft skills. Not only for the pillows, but you can also make David Bowie sketch on blankets and quilts. To make this patterned pillowcase, use worsted weight yarn and a 5.00mm crochet hook. Work on the separate panels to make this case. Later, sew them together. craftingformysanity
35. Free Cat Crochet Pattern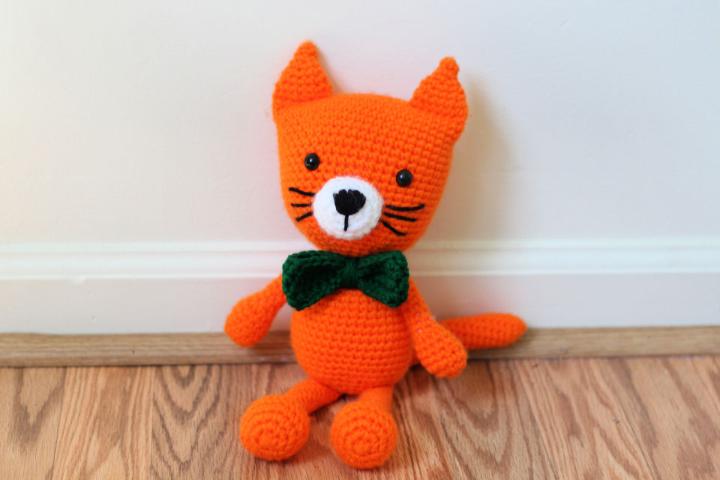 Want to craft a Simon cat for your kid's room? Create it using a free pattern and crochet stitches. You would love to place this real-looking cat on your table as décor. Use big twist orange and black yarn with a 4.00mm crochet hook to DIY this Simon cat. Additionally, stuff this patterned cat with polyfill or cotton. loveydoveyyarns
36. Alice in Wonderland Crochet Amigurumi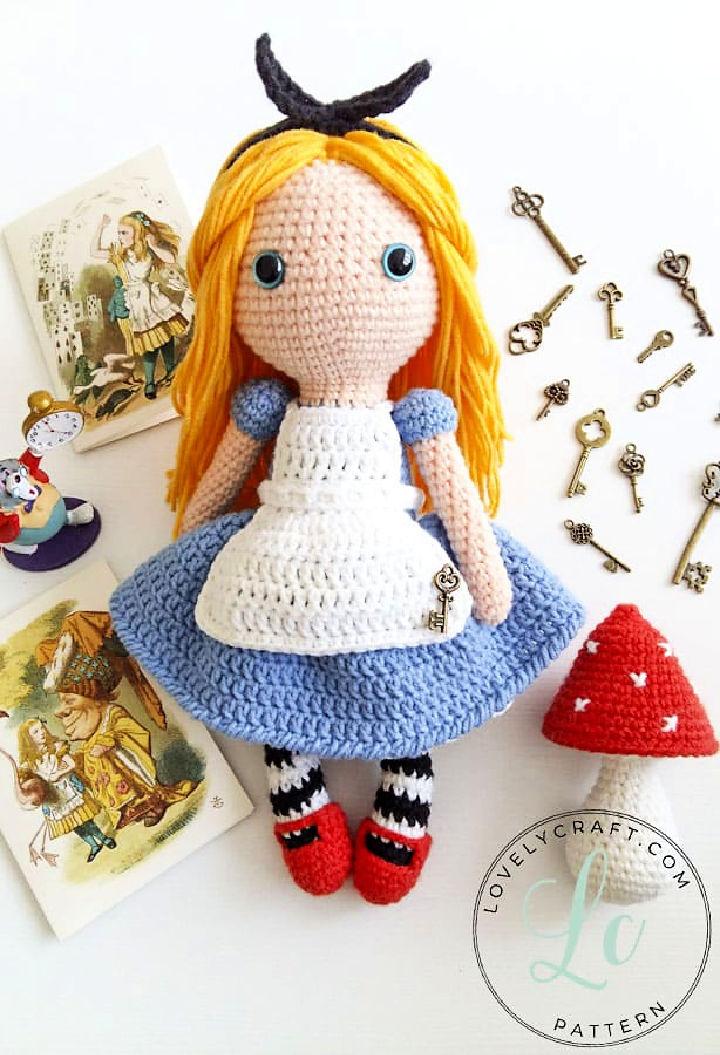 Create this cute Alice in wonderland Amigurumi doll with a free crochet pattern. You would love working and creating this adorable doll for your princesses by having all the stitches and format details. Use yarn art jeans in different colors with a 2.5mm crochet hook to customize this doll. Get a smooth finishing and mesmerizing look with blue google eyes. lovelycraft
37. Crochet Autumn Leaves Neck Warmer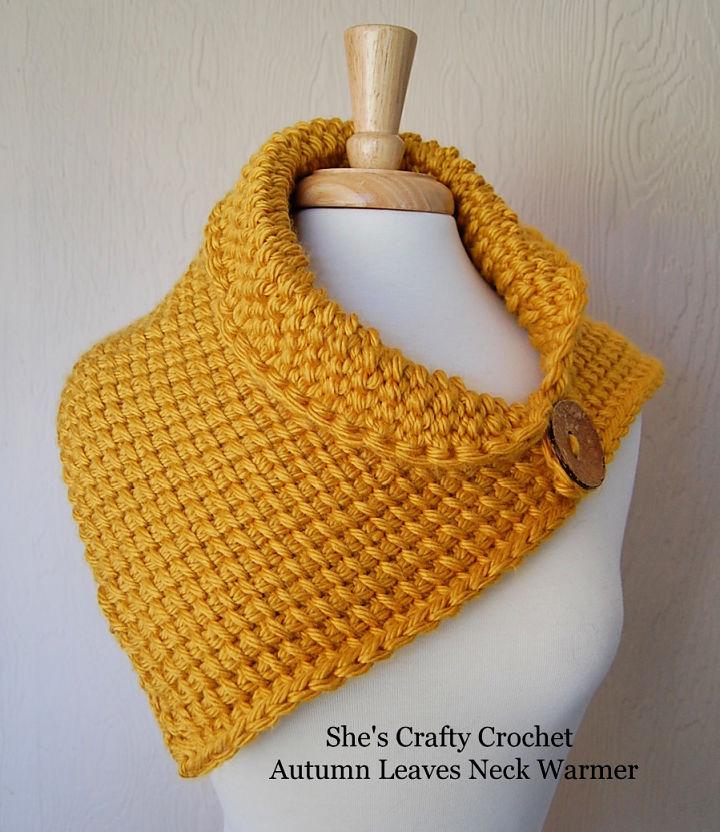 Embrace and celebrate the autumn season with this adorable neck warmer. Use super chunky and worsted weight yarn in burst orange color to crochet this scarf. If you have already worked on crochet projects, you will complete this craft with less time and effort. Download the free pattern for the formation of autumn leaves scarf to customize a precious gift for your friend. shescraftycrochet
38. Crochet Market Tote Bag Pattern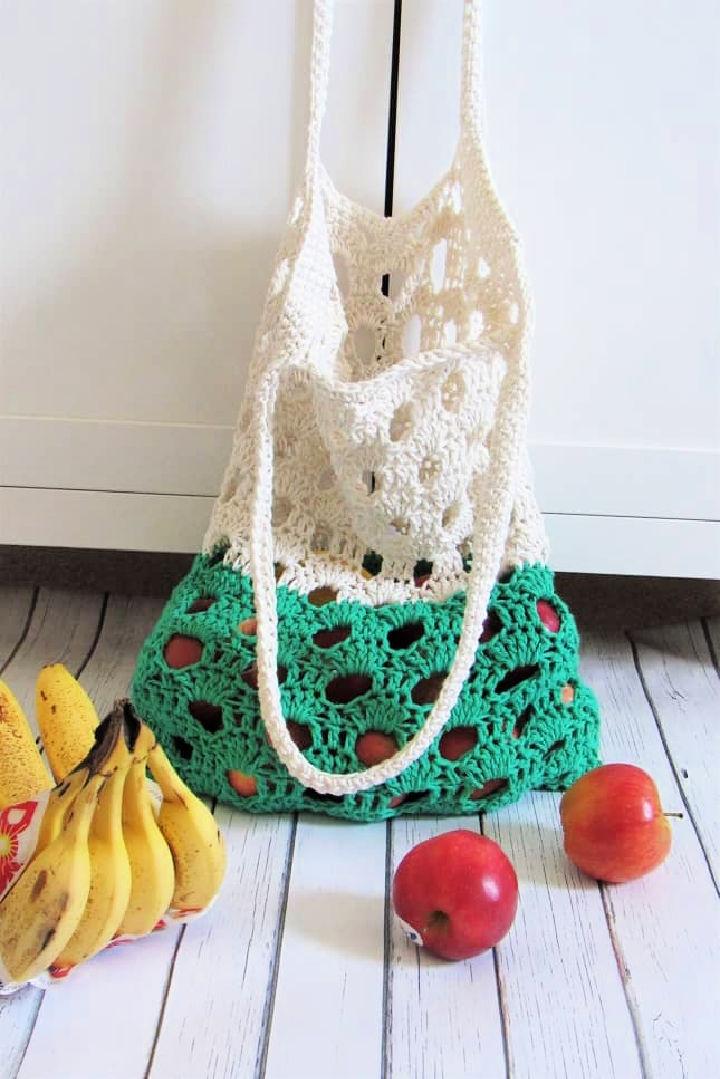 Use eco-friendly crochet market bags instead of plastic bags to save your planet. Moreover, you can hold things with style in this customized crochet bag. Excitingly! You can reuse this market purse many times. Additionally, you can wash and maintain this bag for a long time. Work on this patterned bag in the same way as Sugar and Lily's bag using green and white color yarn. crochetdreamz
39. Crochet Lucky Star Tablecloth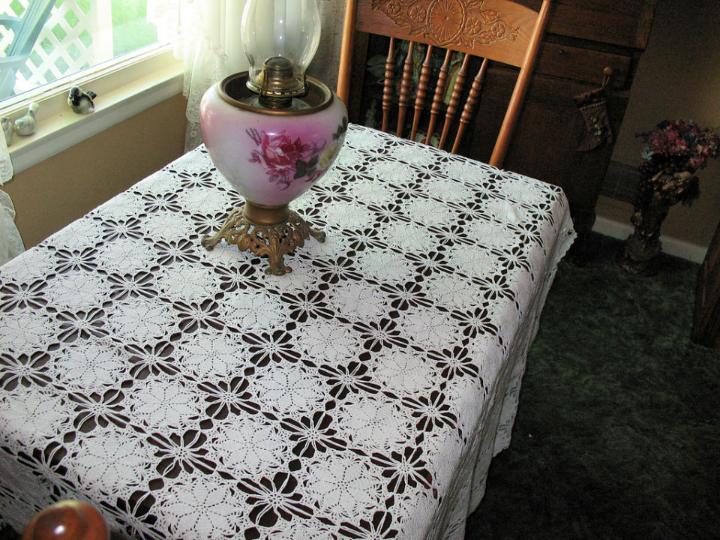 Redo your dining table look with this quick and easy-to-make tablecloth. Use white yarn with different sizes of hooks to craft this lucky star table cloth. Besides this, work on each star motif separately after measuring the appropriate diameter. Once you have done working on each motif, sew them together to give them a tablecloth shape. Not only with white yarn, but you can DIY this table décor piece with other colors of threads. freevintagecrochet
40. Crochet Filet Giraffe Blanket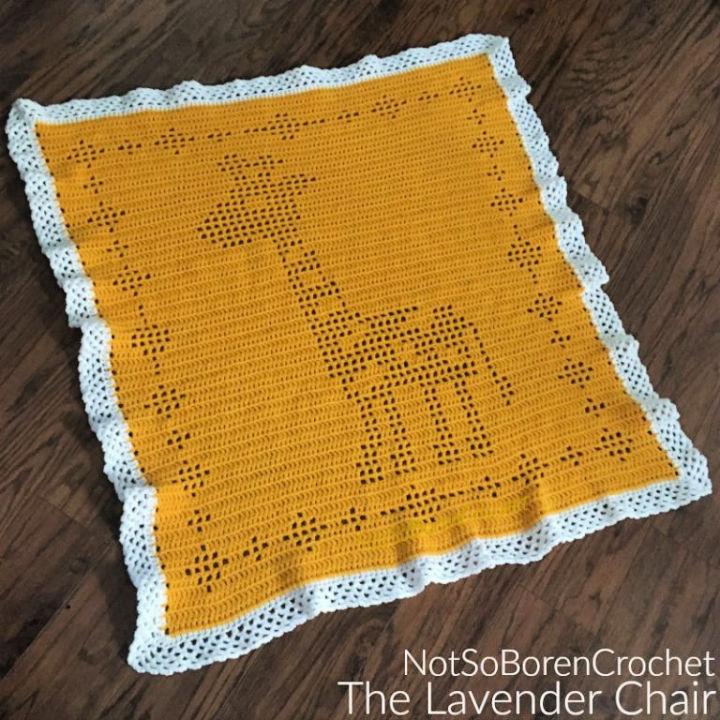 Nothing would compete with this little felt giraffe blanket to practices crochet skills initially. You can work on this free crochet patterned blanket quickly and effortlessly. To make this felt blanket, use worsted weight yarn in white and yellow colors. On the other hand, choose a J 6.00mm crochet hook and a simple yarn needle to make a baby-size felt blanket. thelavenderchair