The baby booties are one of the patterns that bring sheer delight to our hearts while making them. As the winters are here you can crochet up these pretty 10 Adorable Handmade Crochet Baby Booties. The loveliest baby booties are going to keep the little feet all warm, toasty and stylish at the same time. Even if you do not have babies these patterns would help you to come up with a pretty and loving baby shower gift idea. Most of the patterns here are for the little baby girl feet and some cute boy baby booties are also here to win your hearts.
From immature babies to 12-month-olds these patterns have their adjustments in the sizes. Even if you are a beginner you can still get your hands on these adorable handmade crochet baby booties. The patterns are super easy, fun and simple to cover and also have the flexibility for some custom changes.
List of supplies, materials and the complete crochet methods have been shared to let you get these cozy and cute baby booties for your little ones. Either you want the baby booties with flowers, buttons, and the bows, you will get it all below.
You May Also Like:
Cable Stitch Crochet Baby Booties Crochet Pattern: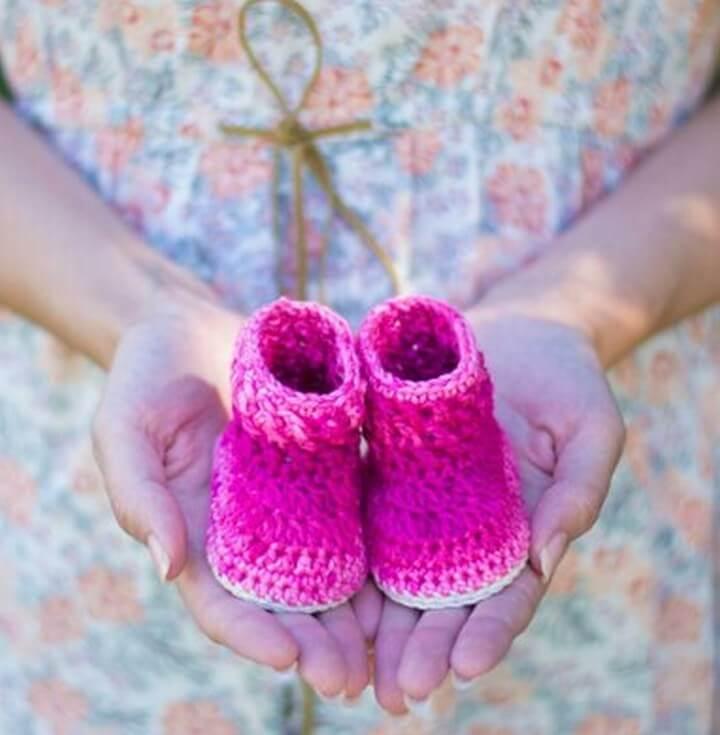 The little one's wardrobe looks so pretty with the addition of these adorable cable stitch baby booties. The little pink baby booties are super cute and adorable in that mini size. They make a perfect gift for a newly arrived baby girl. Here is the pattern
Tutorial: youtube
Baby Espadrille, Baby Sandals, Baby booties, Crochet Pattern: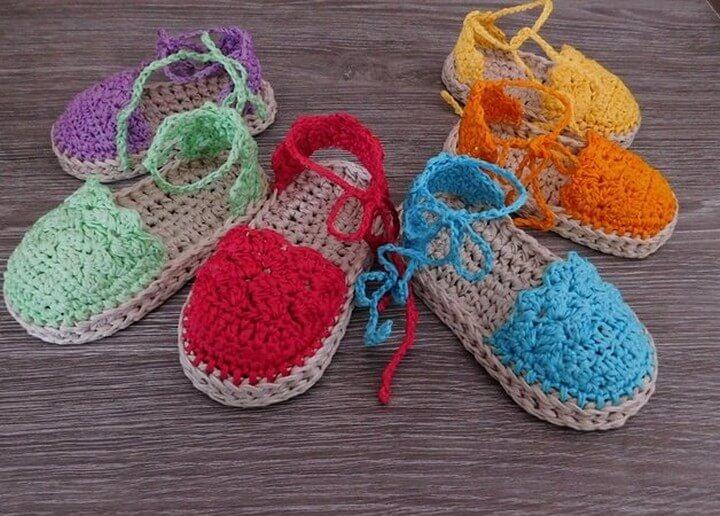 Girls love espadrilles and here is the bunch of baby booties and sandals to make and have fun. The colorful sandals look so cute and would really suit baby girl's summer dresses. They would feel so warm to the little feet so make and enjoy. Free pattern here
Tutorial: ravelry
Crochet Baby Booties Sneakers: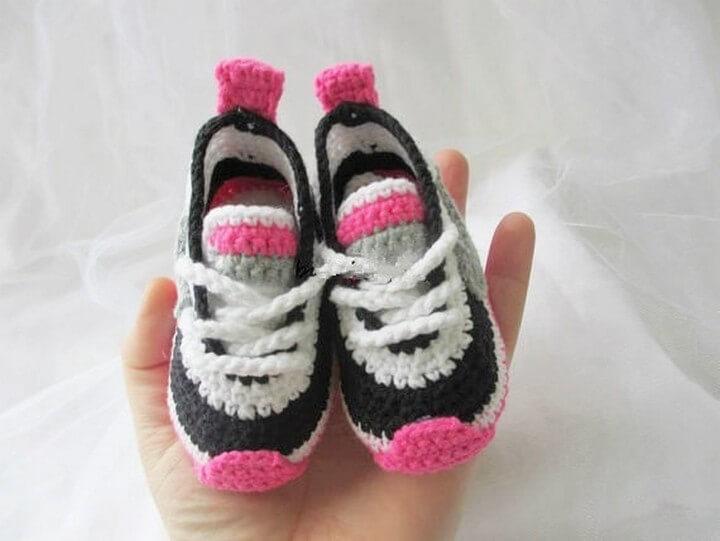 Sneakers are the most fun girlish footwear and now your little ones can enjoy them in their tiny feet too. Crochet up these adorable baby booties sneakers to let the little one walk and run around the house with so much comfort. Pattern details here
Tutorial: youtube
Simple Crochet Booties: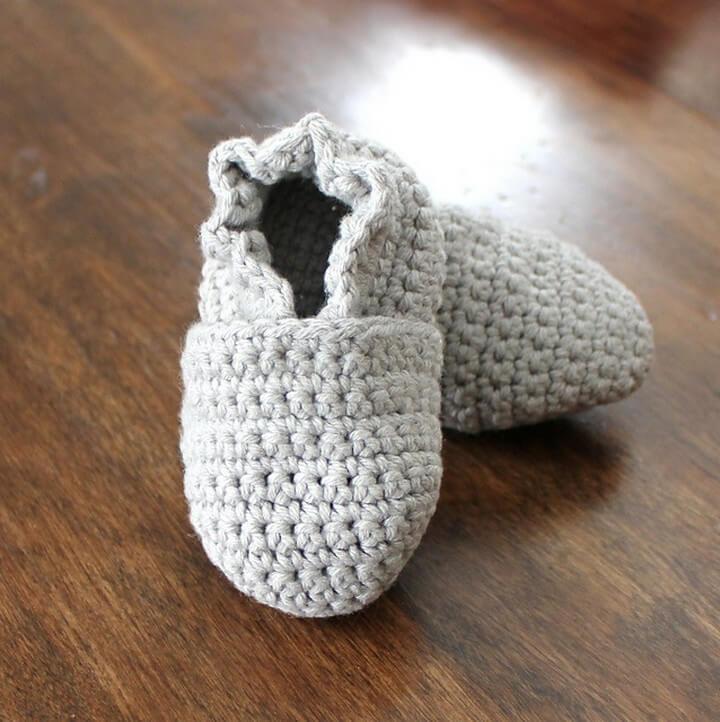 This simple crochet booties yarn is for the newborn babies but can be adjusted for the bigger ones too. You need to get your hands on a 5.5 mm hook to work it up easily with DK yarn. The pattern is super easy for beginners too. Details here
Tutorial: ravelry
Two Colors Crochet Booties: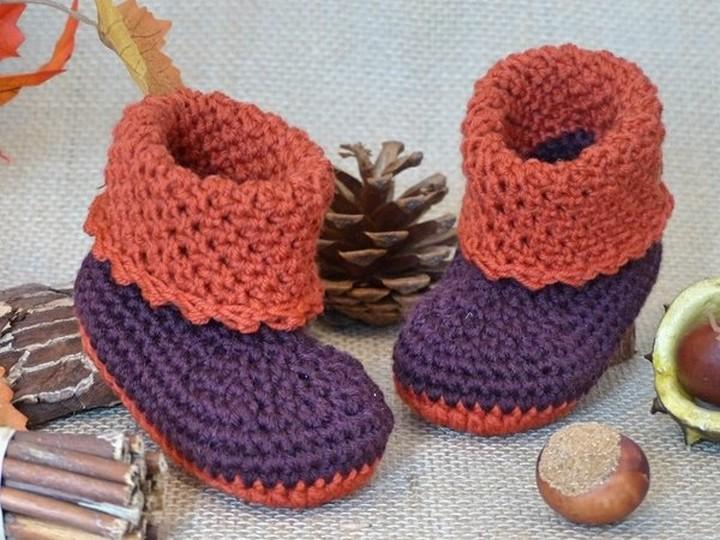 These gorgeous two yarn baby booties are so perfect for the little feet of your baby work. The detailed work of the pattern is done with 2.75 mm hooks and the yarn is pure cotton to be extra soft and comfy. The easy pattern here!
Tutorial: ravelry
Crochet Baby Booties Pattern: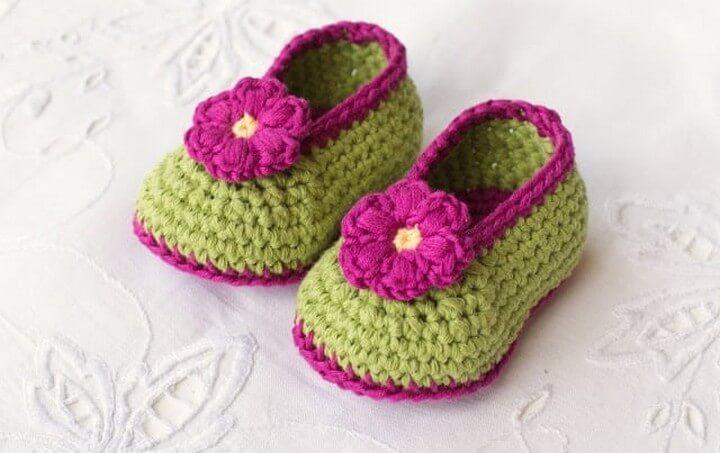 These gorgeous flowery baby booties are going to take you in the summers. Using basic stitches with green and pink cotton DK yarn you can easily work up these adorable and cute crochet baby booties. The hook size is 3.55 so gather the supplies and easily work these up.
Tutorial: hopefulhoney
Free Pattern Crochet Baby Booties: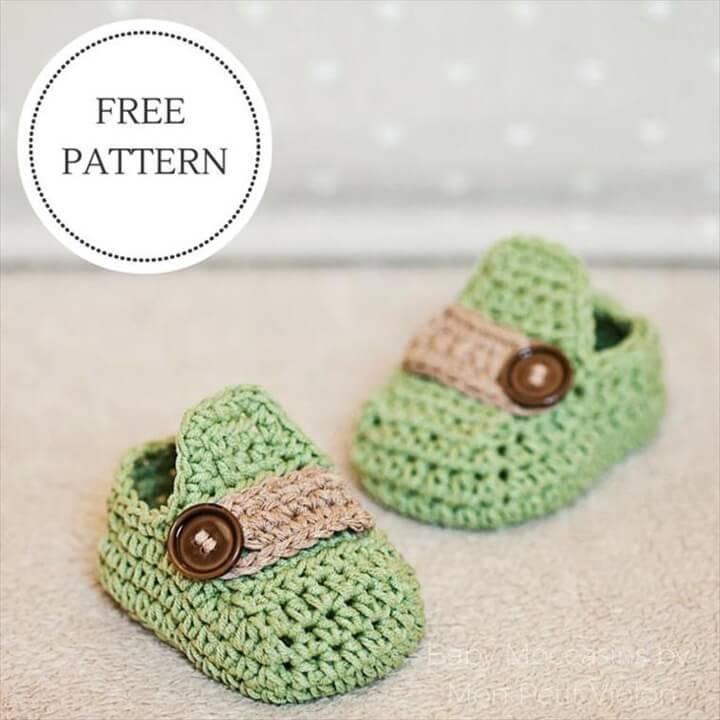 The little girls can have some cute feet fashion with these adorable crochet baby booties. This lovely pattern is perfect for the baby girls aging 3 months to 6 months. You can choose any color of the yarn to make these booties match with their dresses. Video tutorial here
Tutorial: youtube
The Parker Crochet Baby Booties: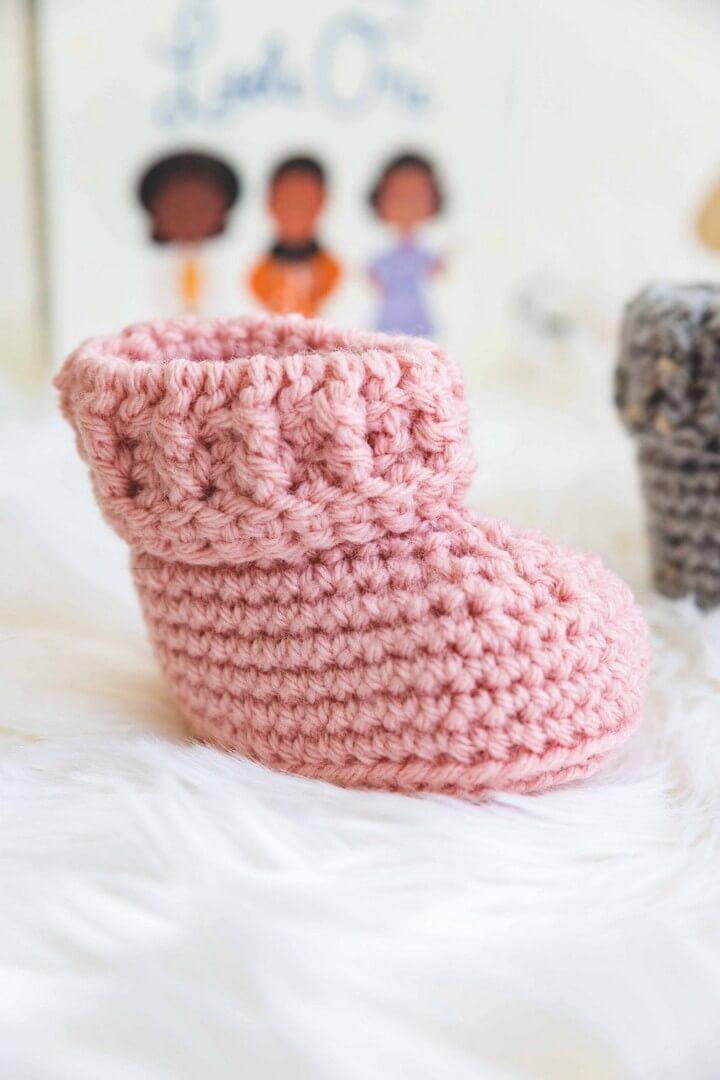 The handmade gifts are the best and for a baby shower taking these parker crochet baby booties is just perfect. The simply cute and decent baby booties are gender-neutral and thus perfect to carry on a baby shower.  Get your 5mm hooks and favorite yarn to work up this pattern here.
Tutorial: sewrella
Crochet Cat Baby Booties: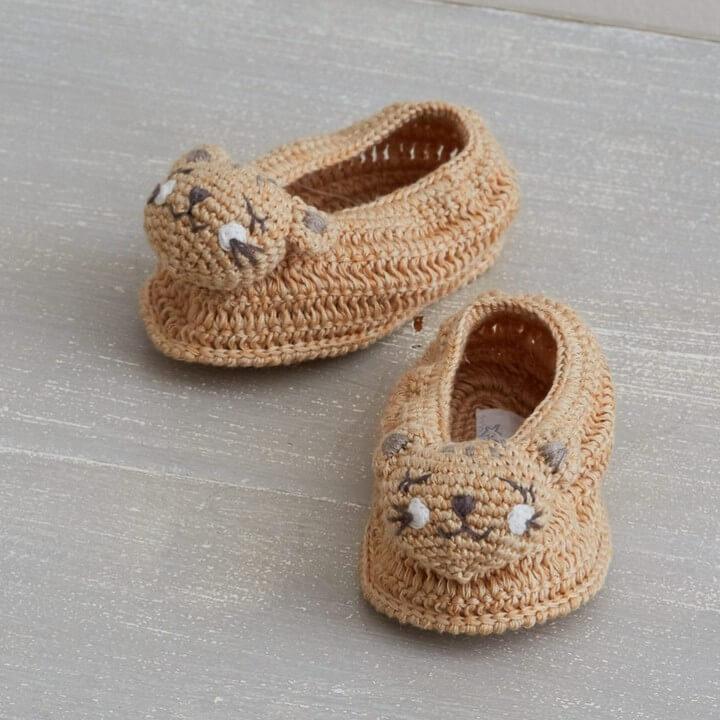 These cute cat baby booties are perfect for the baby boys and girls can wear them too. The tight-knit pattern needs 3mm hooks to work it up and that too with the super-soft DK cotton yarn. The pattern works perfect for a 6-month baby but you can customize it for a 12-month baby too.
Tutorial: hopefulhoney
Crochet Baby Booties Woolen Booties: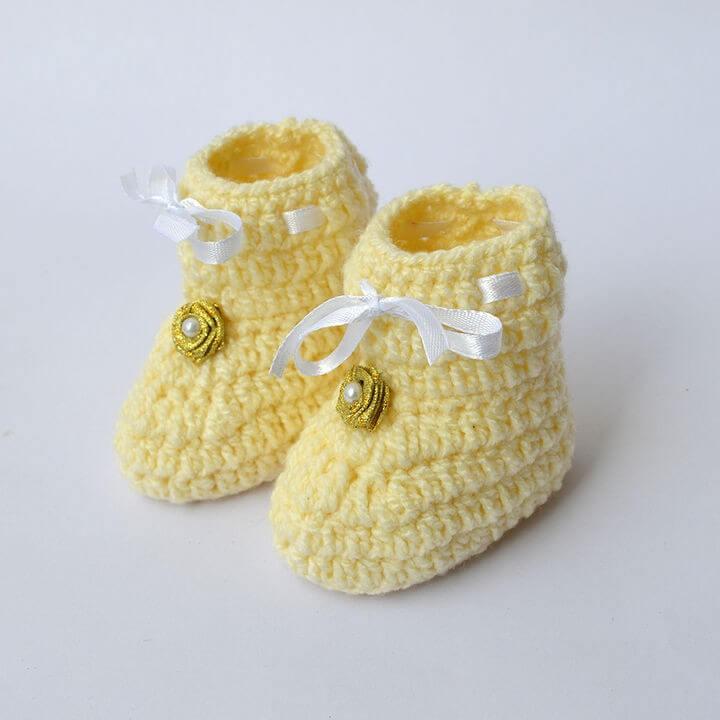 These crochet woolen baby booties are irresistibly cute and adorable. The twist of a ribbon and a cute golden flower adornment really brings a refreshing change to the crochet baby booties. So get Sirdar Snuggly DK yarn and make these 3 inches long and 2 inches high baby booties for yours.
Tutorial: ravelry