Crafting is so much fun and functional on so many levels. It helps you to be productive, enhance your skills and also kill your time in the most useful way. Indulging in crafts also helps us to release our tensions and anxieties. So this is the right time to start your crafting experience and these 10 Easy DIY Craft Ideas – Easy DIY Projects are here for your inspiration and motivation. There are crafts to make individually and some of them can be shared with the kids to have more fun too.
You can make anything while enjoying some crafting experience that you like or you are in need of. Also, most of the crafts involve the recycling items so you are surely going to save a lot. You can start with that lovely wall hanging made out of the egg cartons or the one made up with cute pom poms. That lovely red felt heart is no-sew so you can easily craft it up as the valentine day gift. Kids would love to lend you a hand in crafts like bottle cap flowers, Christmas tree party hats, and the geometric jewelry bowls. All the ideas have detailed links attached to make your crafting much easier.
You May Also Like:
Egg Carton Wall Hanging: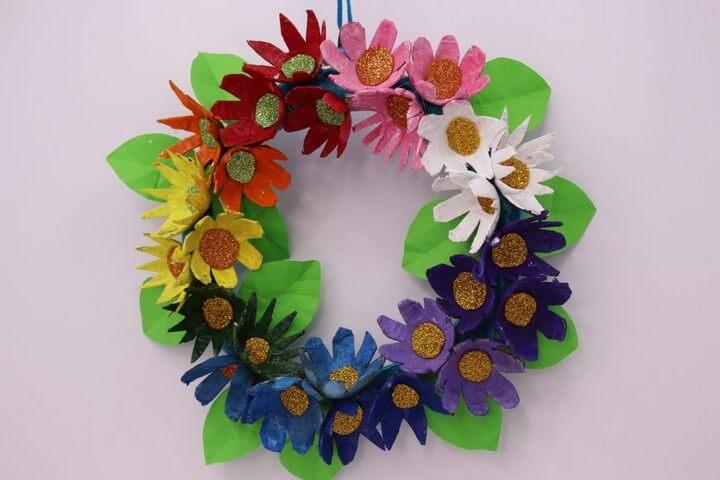 You will be surprised to know that this gorgeous and colorful floral wall hanging has been made out of the egg carton. The egg cartons are cut into the flower-like shape and then painted in tempting bright hues to put together as a lovely wall décor piece. Video tutorial here!
Tutorial: skillflair
How To Make Felt Citrus Coasters With The Cricut Maker: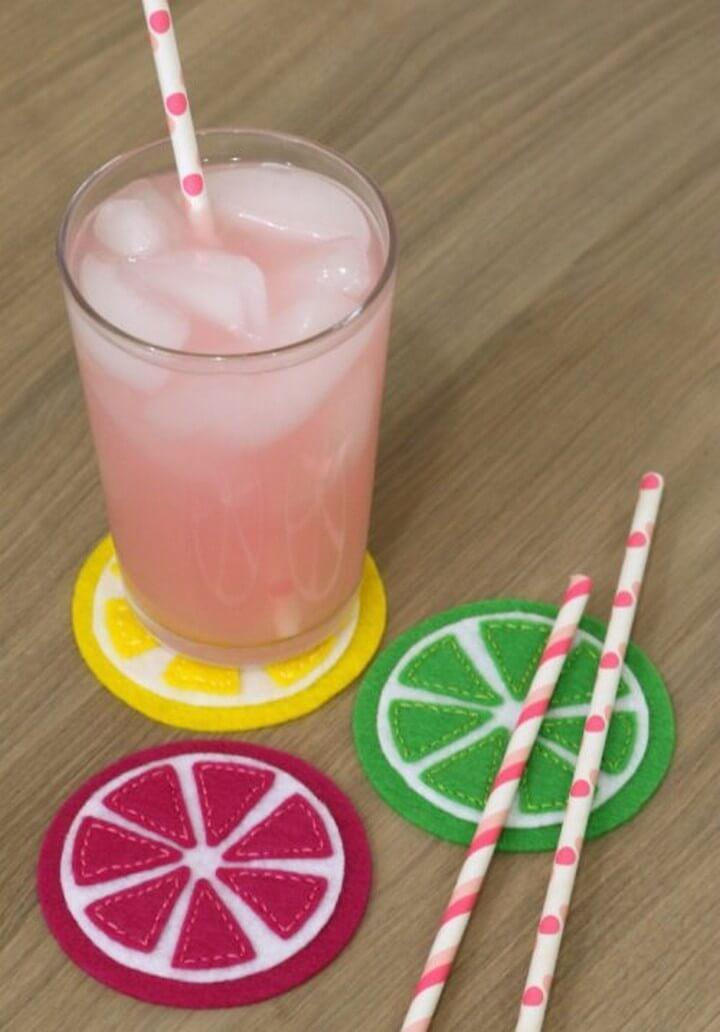 Make your summer more refreshing and fun with these lovely and colorful felt citrus coasters. They are super easy to make with the use of a circuit maker, felt in multiple hues and some embroidery thread. So enjoy your limes more when you have these pretty coasters to hold your glass on.
Tutorial: thecraftyblogstalker
Geometric Bowls For Home Decor: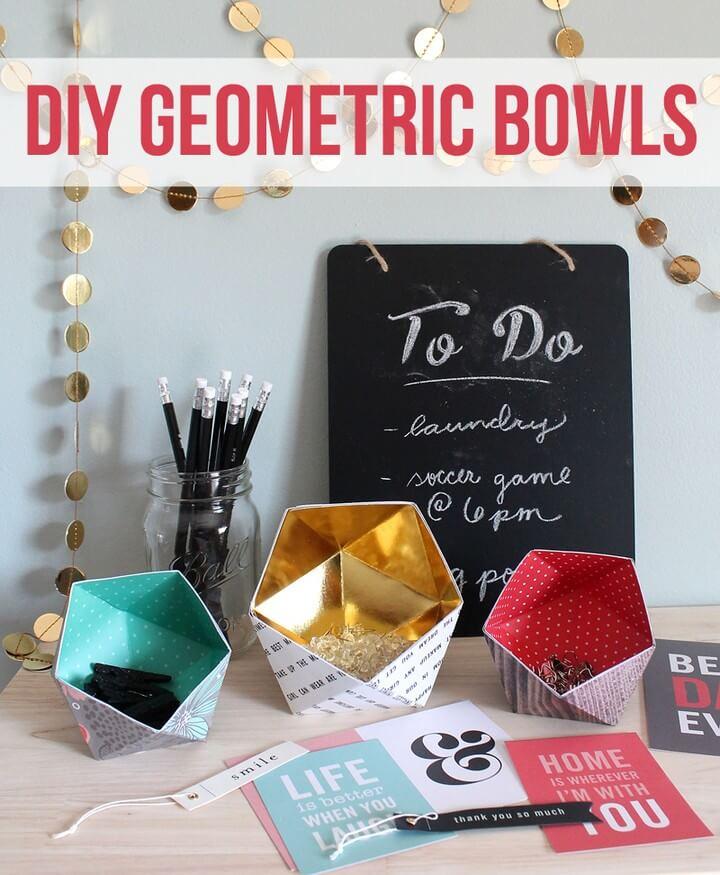 Now store your jewelry in the trendiest and cool way with these super cute and colorful geometric bowls. They are pretty enough to add beauty and fun to your home décor too. So do make some using some scrapbook paper and your circuit kit. Details here!
Tutorial: tatertotsandjello
Christmas Tree Party Hats: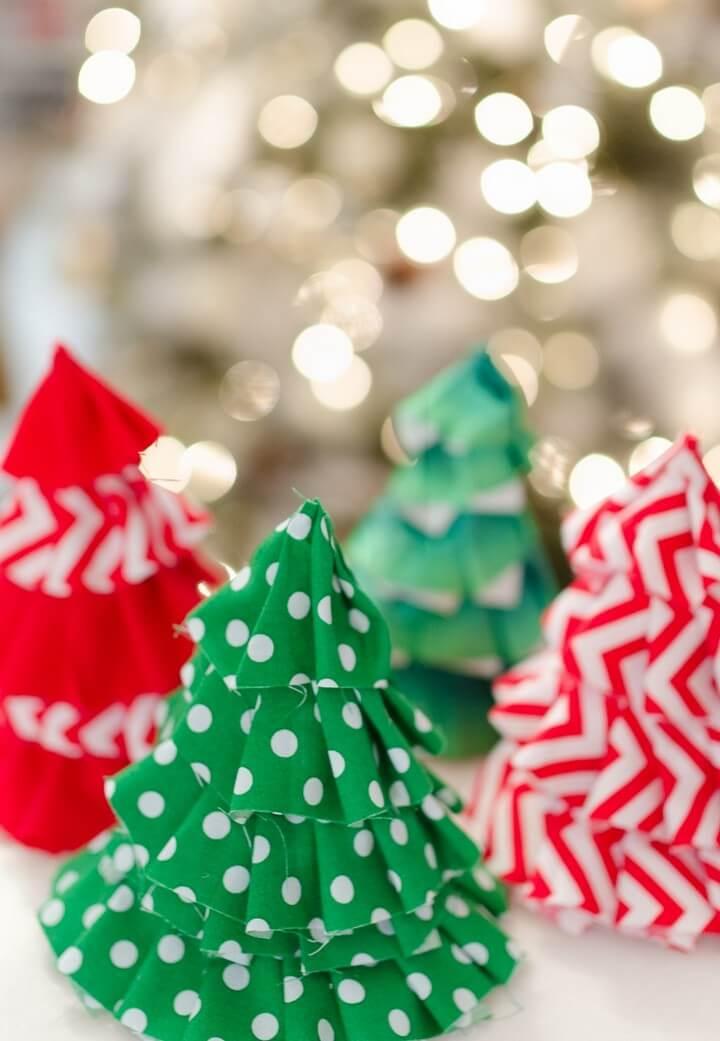 If your kid's birthday is around Christmas then you can make these lovely Christmas tree party hats to spruce up the fun for them. All you need is some green and red fabric, ribbon, and glue to decorate the hats with the fabric. Kids would love to wear these super cool and cute hats. Tutorial here!
Tutorial: homestoriesatoz
DIY Felt Heart Craft: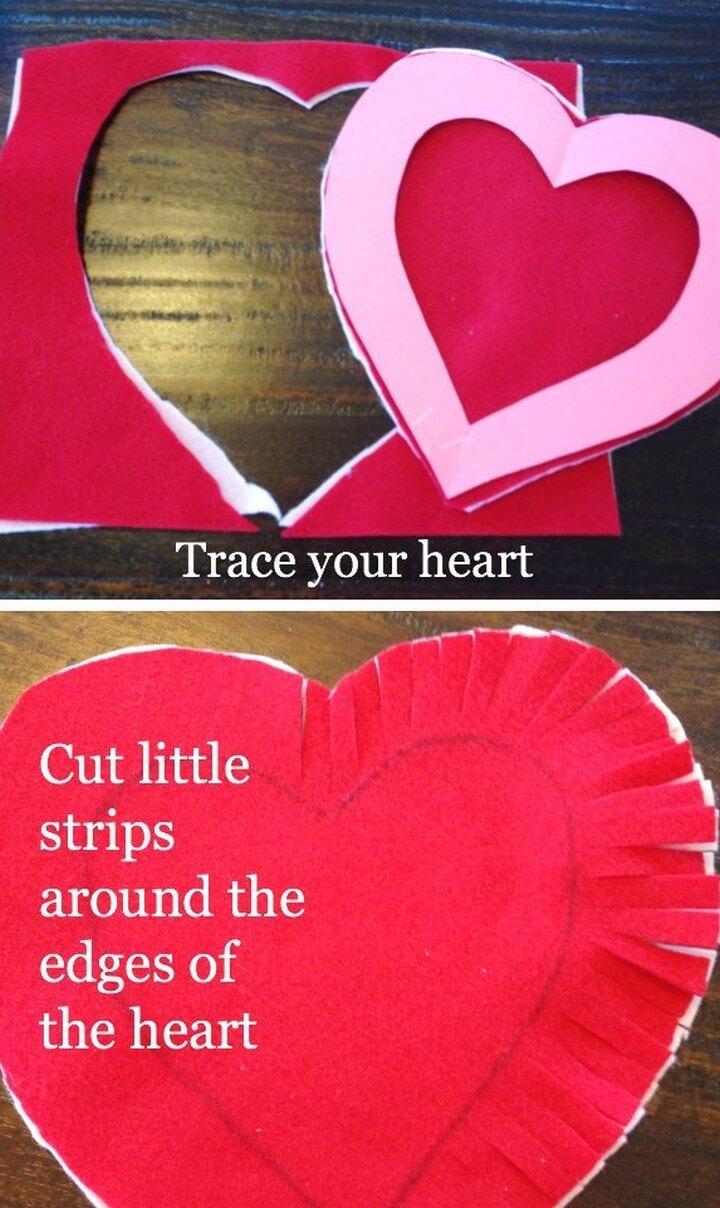 No one needs a reason to make a heart as they are too adorable and timeless. So here is this super cute DIY felt heart craft that does not need any sewing. The lovely red felt heart with pink fringes look just too cute and adorable. It would make a perfect piece of décor and your girl's sleep buddy too.
Tutorial: sweetandsimpleliving
Valentine's Day Bottle Ideas – How To Make A Bottle Lamp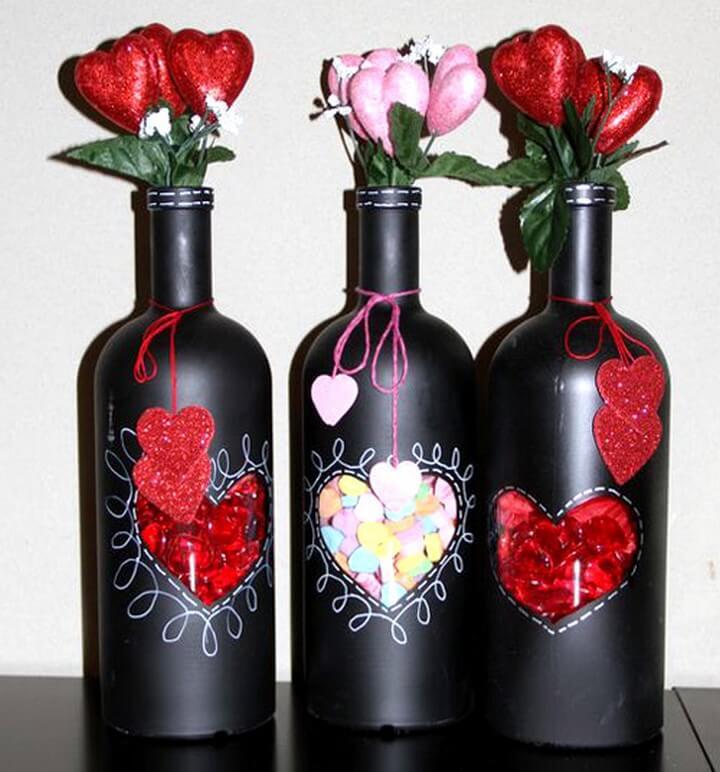 Valentine's day is coming and you would be searching for some lovely ideas for the décor and here is the one. You can make this gorgeous Valentine's Day bottle ideas to serve you like the table décor and the centerpieces too. The bottles are painted in black with heart silhouettes in the center and holding gorgeous flowers. Details here
Tutorial: youtube
Ombre Glitter Phone Case:
Now you can make your own fancy and cute ombre glitter phone case and flaunt it proudly. Also, this project is super simple and cheap to do with the least of the things in need. So get a white cover, spray paint it with adhesive and pour the glitter all over. Lastly, seal it with a spray and its ready to cover your phone.
Tutorial: alittlecraftinyourday
Bottle Cap Flower: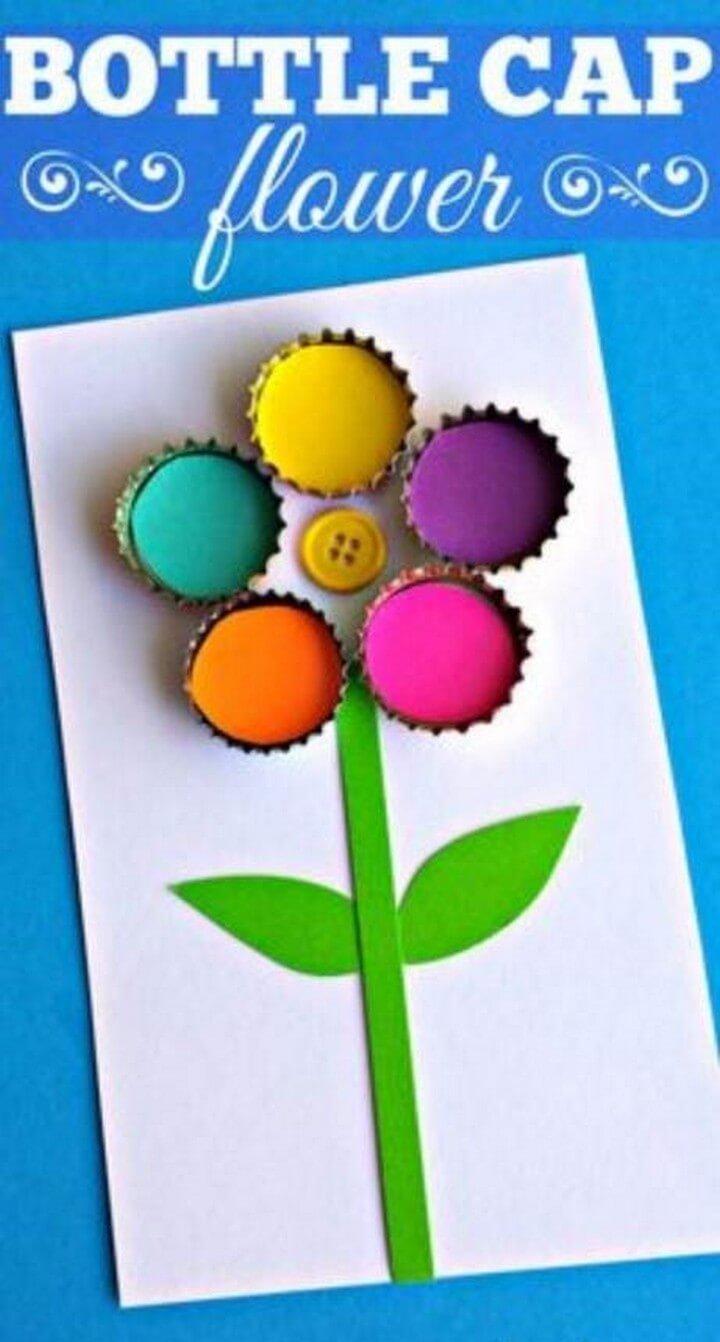 Kids can make some beautiful crafts with the cheap and useless things lying around and this bottle cap flower craft is the proof. Using the bottle caps, popsicle sticks and the paint the kids can make these gorgeous and bright flowers. You can pour these flowers in the vases to add some beauty in the décor.
Tutorial: gatorshomeschool
Easy Pom Pom Wall Hanging: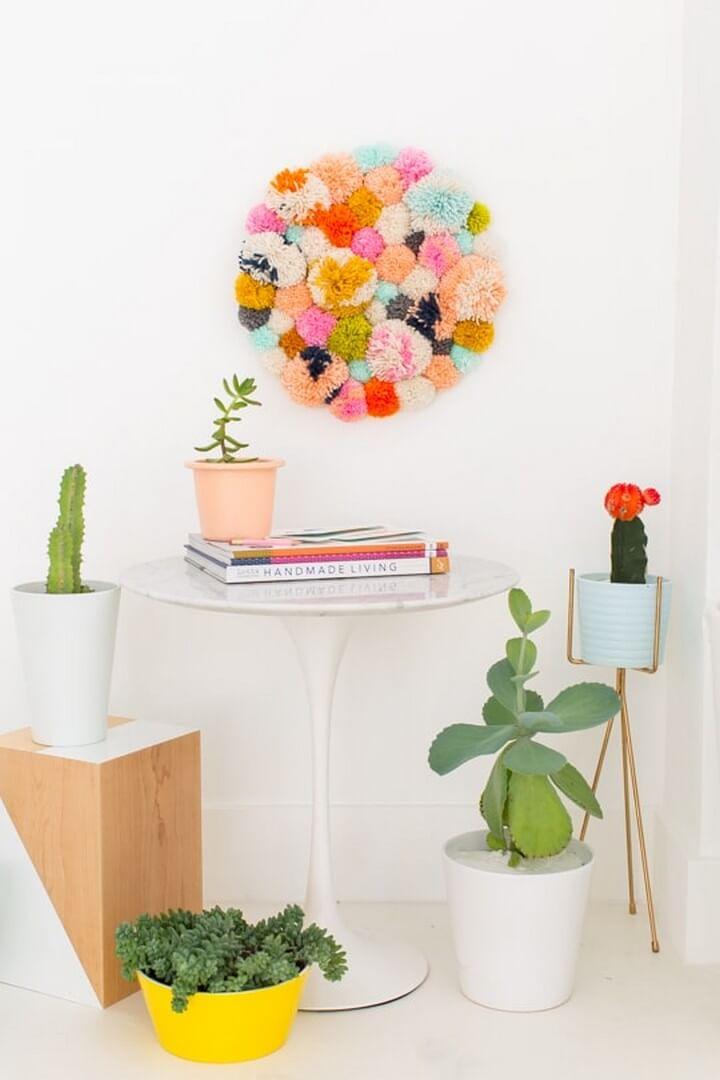 These lovely pom pom wall hangings can instantly brighten up the décor of a dull room with its perky presence. Also, the wall hanging is so much easy and cheap to get your hands on. So get a bunch of pom-poms, a wood round and the hot glue to make this wall hanging. Details here!
Tutorial: sugarandcloth
Halloween Pumpkin Treat Bag: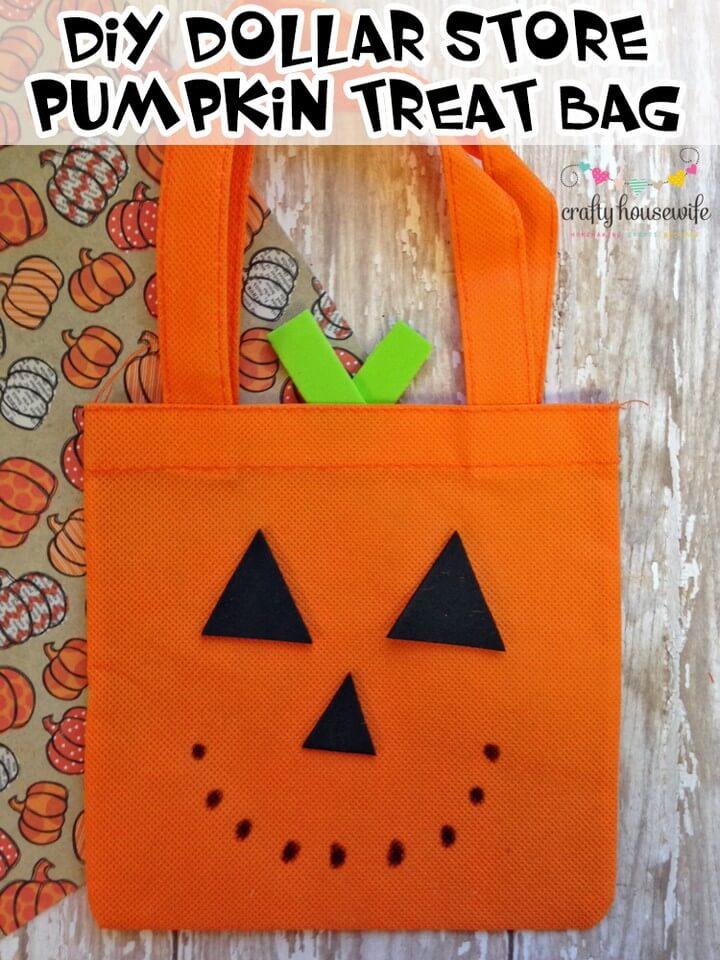 Kids love to have treat bags full of yummy candies and so many more sweet treats. Now you can jazz up the fun of treats with these lovely Halloween pumpkin treat bags. Yes, the gorgeous pumpkin bags are easy and cheap to make with either orange felt or burlap with black features on it. Details here
Tutorial: craftyhousewife