We make the best memories in our childhood and most of them are related to the school of course. From crying on the first day to school and making the ling long friends there, school days prove to be the most memorable ones. Here we have these 12 School Students DIY Ideas to try and add more to the memory-making in their school student life. Also, most of the crafts here involve the adults to recall their happy school days once again.


The very first idea you are going to get from these smart school student ideas is to certify the stationery items for the kids. So you are going to find ideas like gilded or painted pencils, stenciled and monograph notebooks beautified clipboards and more. Next, you can make some lovely stationery organizers for your school going kids using things like mason jars, food jars, and the tin cans. Sewing mothers can sew some really cool pencil holders and cases for the kids as the perfect back to school gifts. Many of the projects involve working with things like clay, paint, pom pom, cards stock and papers so you and your kids are surely going to enjoy these ideas. All these ideas have tutorial links attached to be easily hacked at home!
You May Also Like:
DIY Gold Marbled Pencils: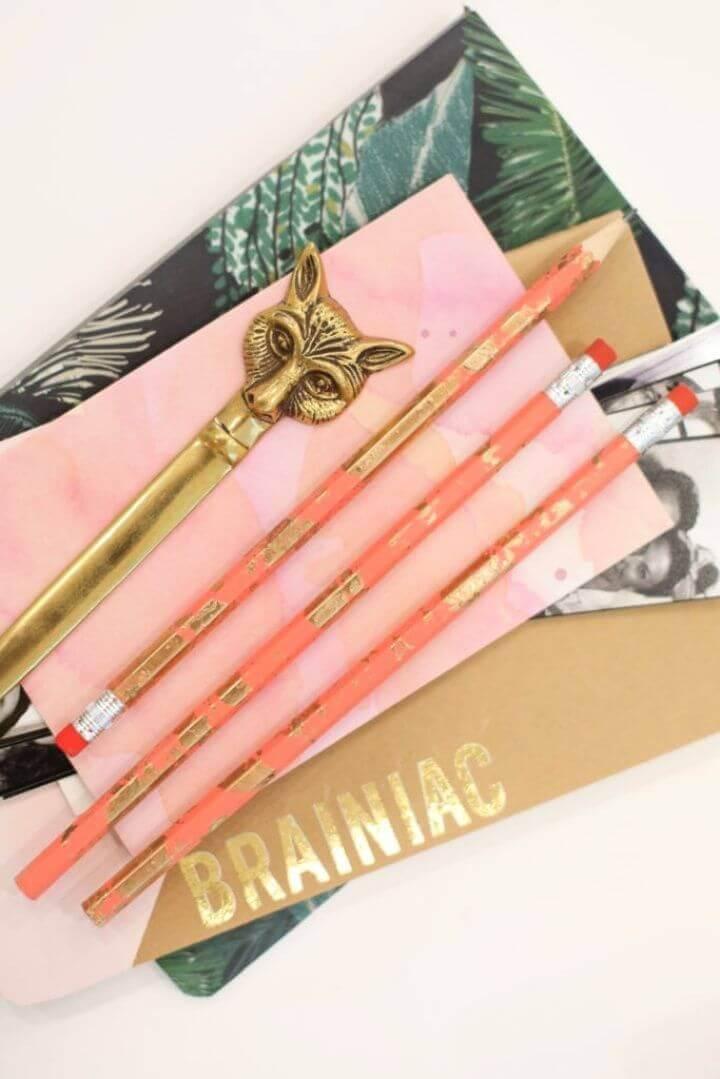 Make your kids excited for the back to school with such super cute ideas like DIY gold marbled pencils. The simple and plain pencils have been made to look so interesting and cute with the added gold tint on them all over. It would make a really nice gift for the kids so do make these!
Tutorial: lovelyindeed
DIY Monogrammed Notebook: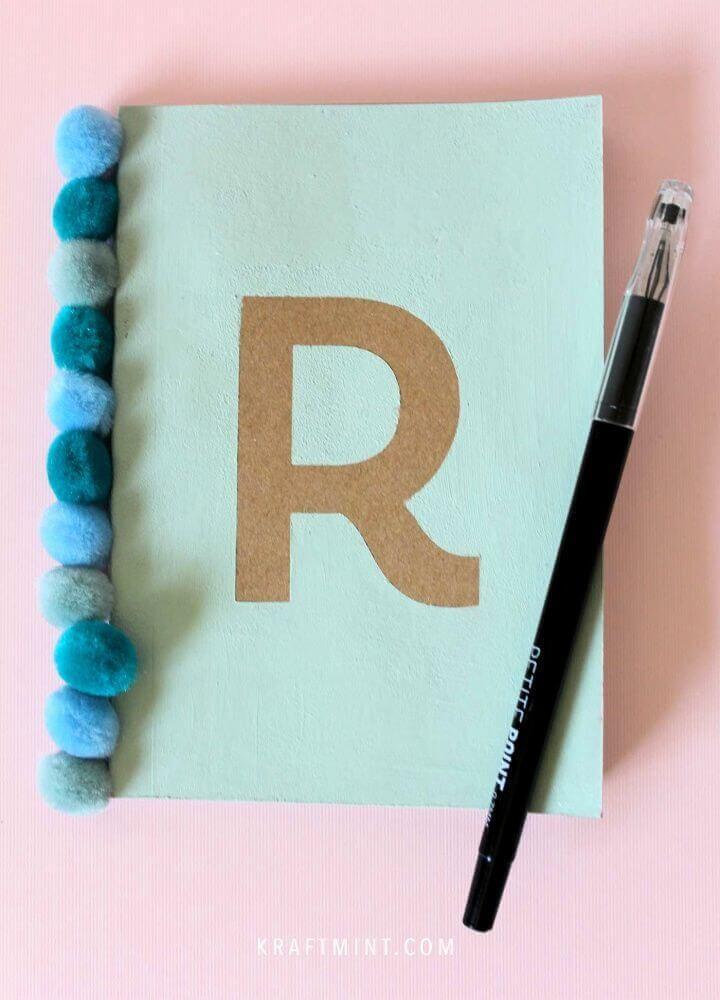 Customizing the notebooks for your kids with their name monograms on them is the best gift for a back to school motivation. This simple notebook has been added with a big monogram letter and the cutely colorful monograms to look just so adorable and cute. Check out the details here!
Tutorial: kraftmint
DIY Crayon Twinkies: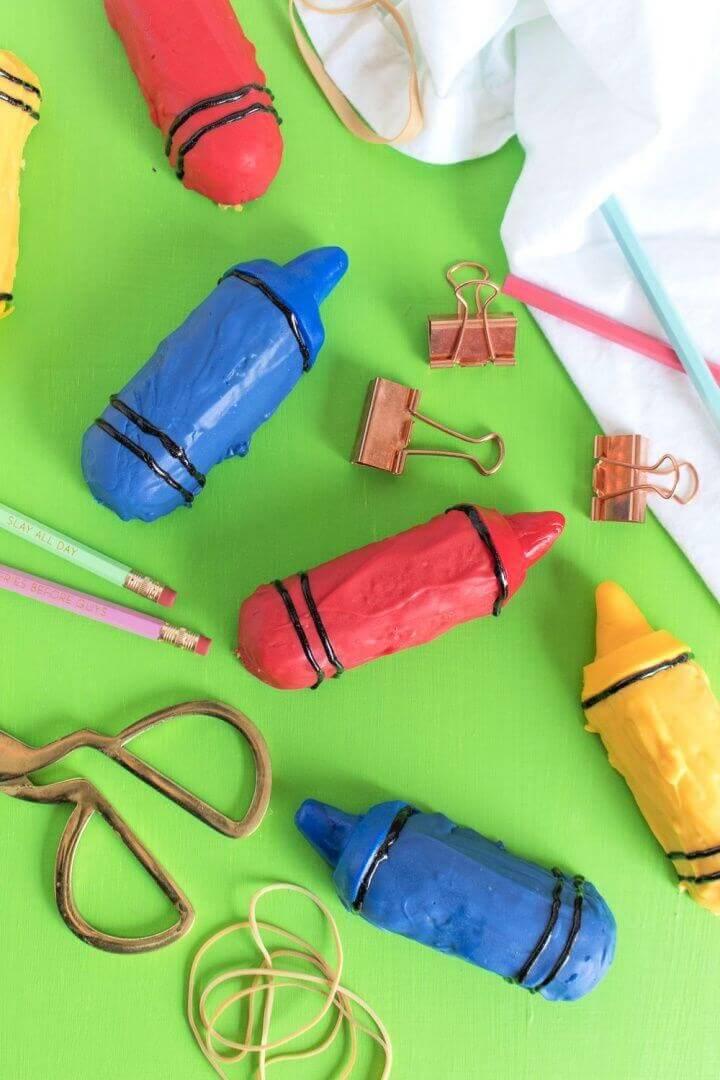 Kids love playing with the crayons and now they are going to love making these cute and fun DIY crayon twinkies too. The basic list of the things you need to make these twinkies are the twinkies, candy melt, and the food colors. Check out the details here!
Tutorial: clubcrafted
DIY Back To School Teacher Gift Idea: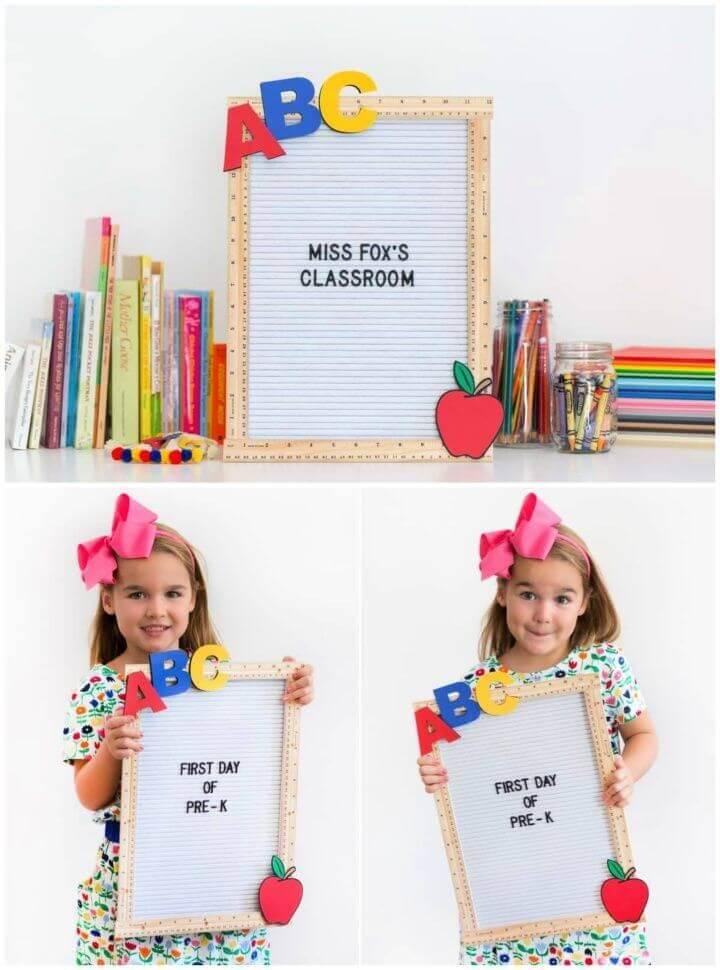 Remember your favorite teachers in the gift making session while preparing for the back to school. Here is these lovely DIY back to school teacher gift ideas to easily make at home. The lovely display pieces are made out of the papers, wooden rulers and some colorful alphabets and an apple for the décor. Details here!
Tutorial: creativemom101
Colorful Geometric Desk Organizer: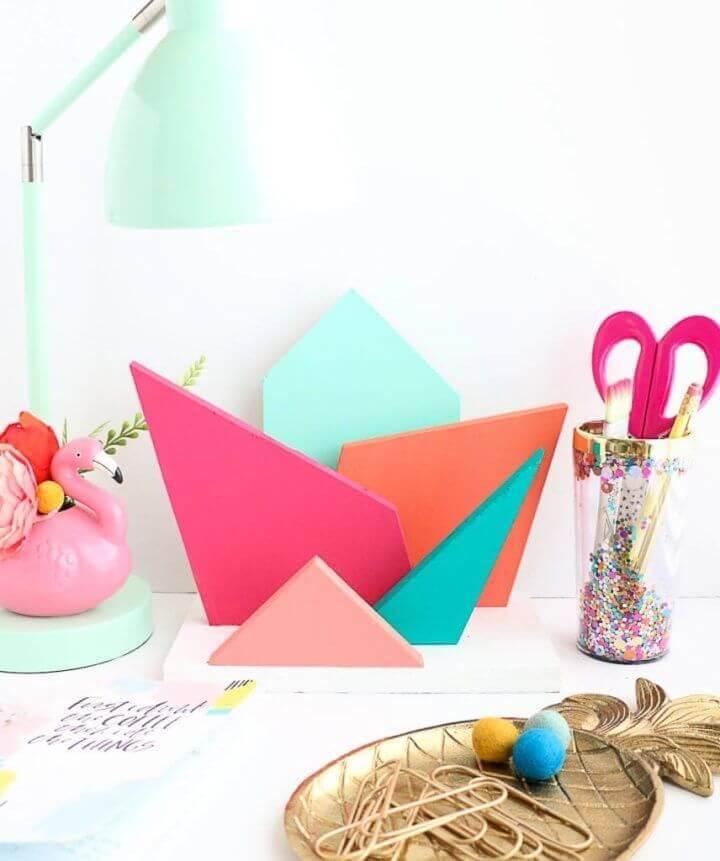 Add some colorfully cute and totally chic vibes to your modern home desk with this gorgeous and smart desk organizer. You need a big piece of wood to cut your geometric shapes out of and then paint them in acrylic hues of brightly for that perfectly catchy and cool look. Details here!
Tutorial: lovelyindeed
Mason Jar Pencil Holder: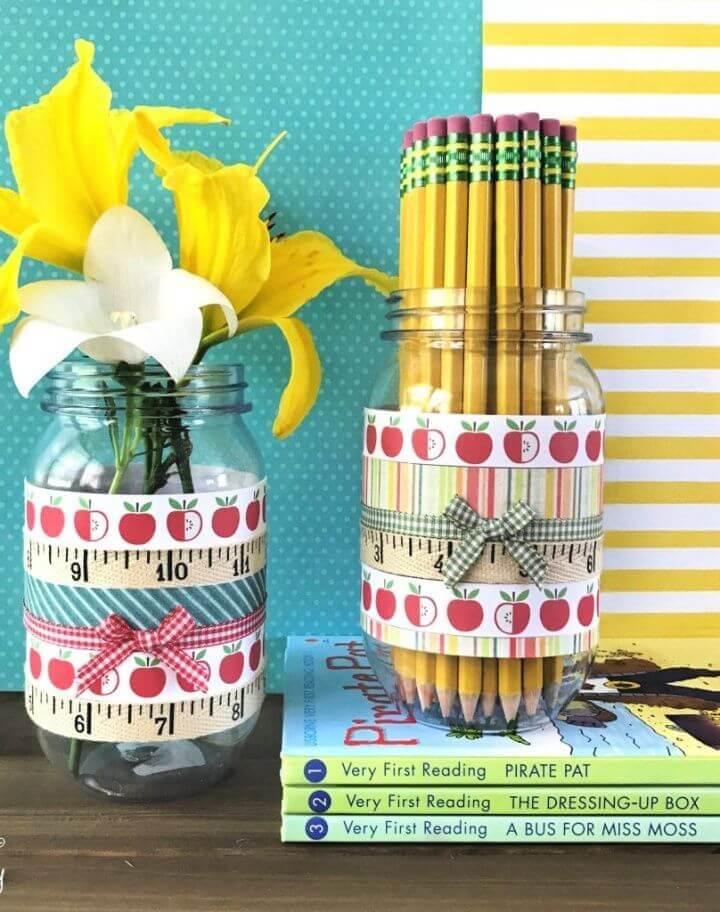 Mason jars make the best organizers and here is the idea of creating this lovely Mason jar pencil holder for your kids. Grab the Mason jar and add some scrap paper and the scrap ribbons to make it look so pretty and perfect for the kid's desk and table. Check out the details here!
Tutorial: bugaboocity
How To Make A Binder Pencil Case: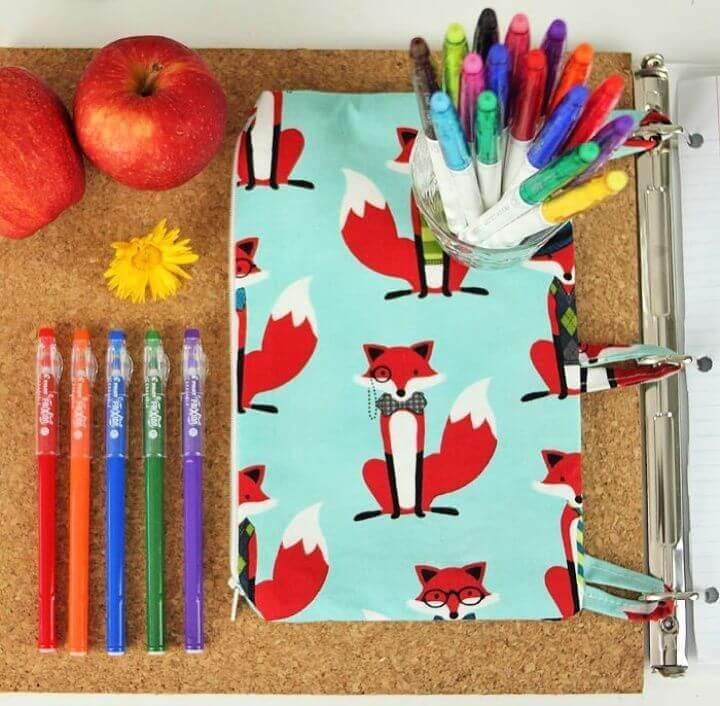 A pencil folder from the market can never beat the handmade binder pencil case. So as your kids are preparing to go back to school you can make them this lovely binder pencil case using some quirky summer fabric. The fabric with fruits or flowers would be perfect for the purpose. Details here!
Tutorial: gina-michele
Unicorn Pencil Mason Jars: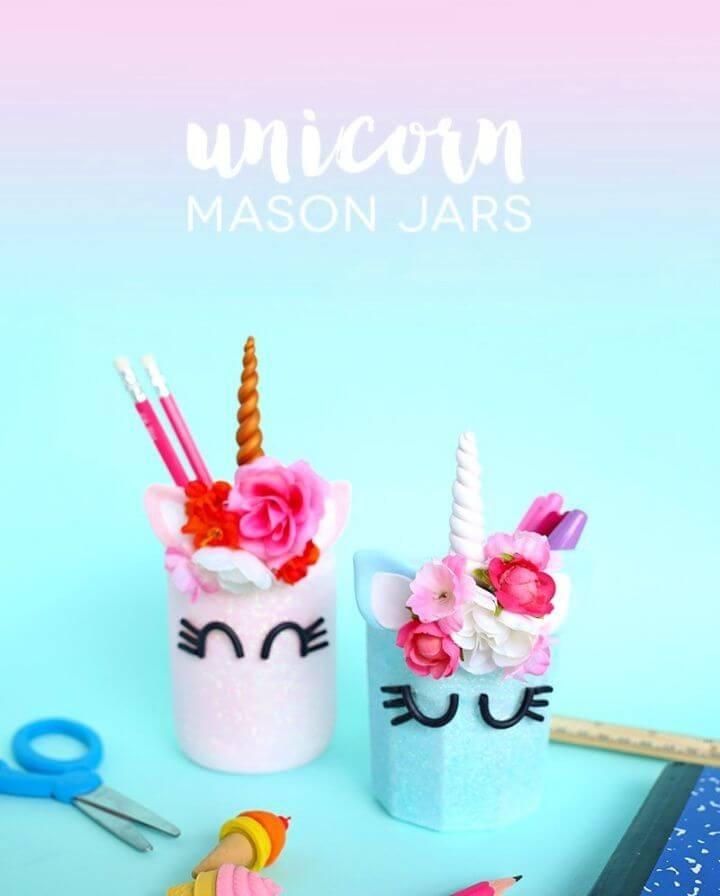 Kids would fall in love with any of the unicorn things and so is the case with this unicorn pencil Mason jar idea. Yes, you can turn a pair of the mason jars into the lovely unicorn and the kids would love using them as their desk organizers. So grab mason jars, clay, glitter and the pain to do this craft.
Tutorial: linesacross
DIY Harry Potter Notepads: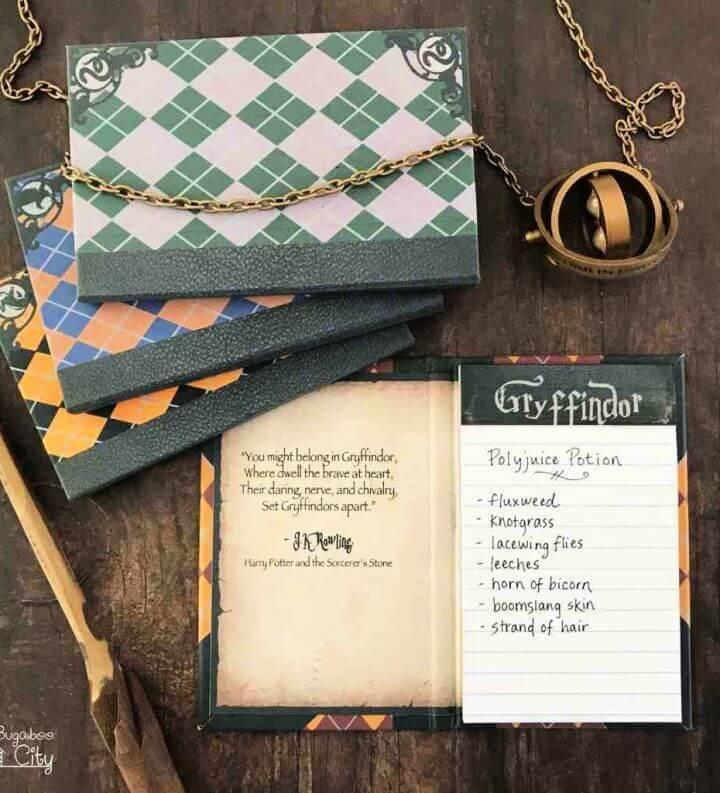 There are so many ideas and projects to delight up a potter head in the house and these DIY harry potter notepads are one of them. Especially when you are looking for a gift idea for the school students than making these lovely Harry Potter notepads is the best thing to get your hands on. How to here!
Tutorial: bugaboocity
DIY Paper Pencil Tube Craft With Free Printable Template: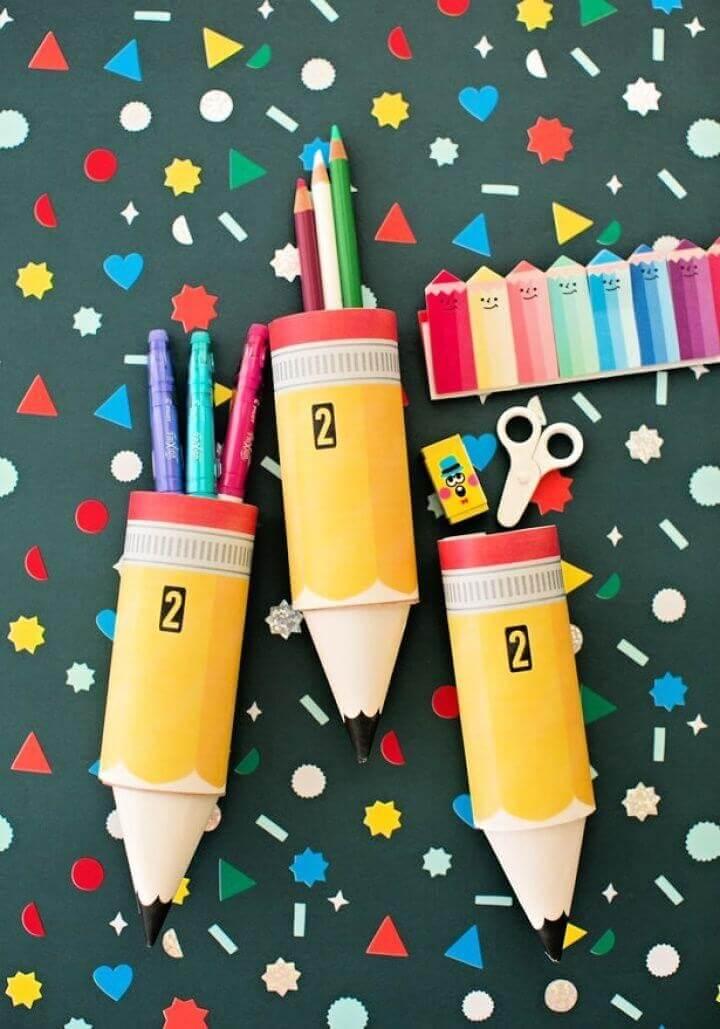 Stationery related crafts are the best to do with the kids and making these DIY paper-pencil tube craft is the best thing to make with them. You need an empty tissue roll tube and some colorful cardstock to make this lovely pencil craft at home. Check out the details here!
Tutorial: hellowonderful
DIY Back to School Pencil Case: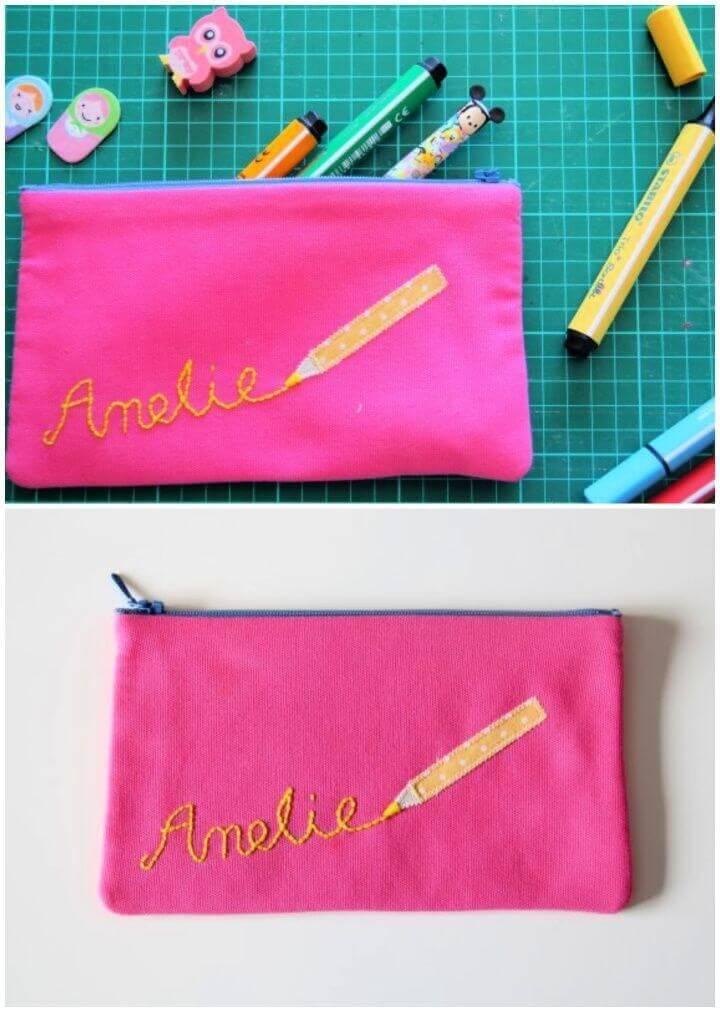 Handmade things are the best gifts for everyone and so for the students. So here is the idea of making this DIY back to the school pencil case. Using some fabric you can make this lovely case simply at home with a zipper. For the custom look add the name of the girl or the boys with embroidery and it's done.
Tutorial: littlebuttondiaries
Duck Tape Pencil Holder & Art Organizer: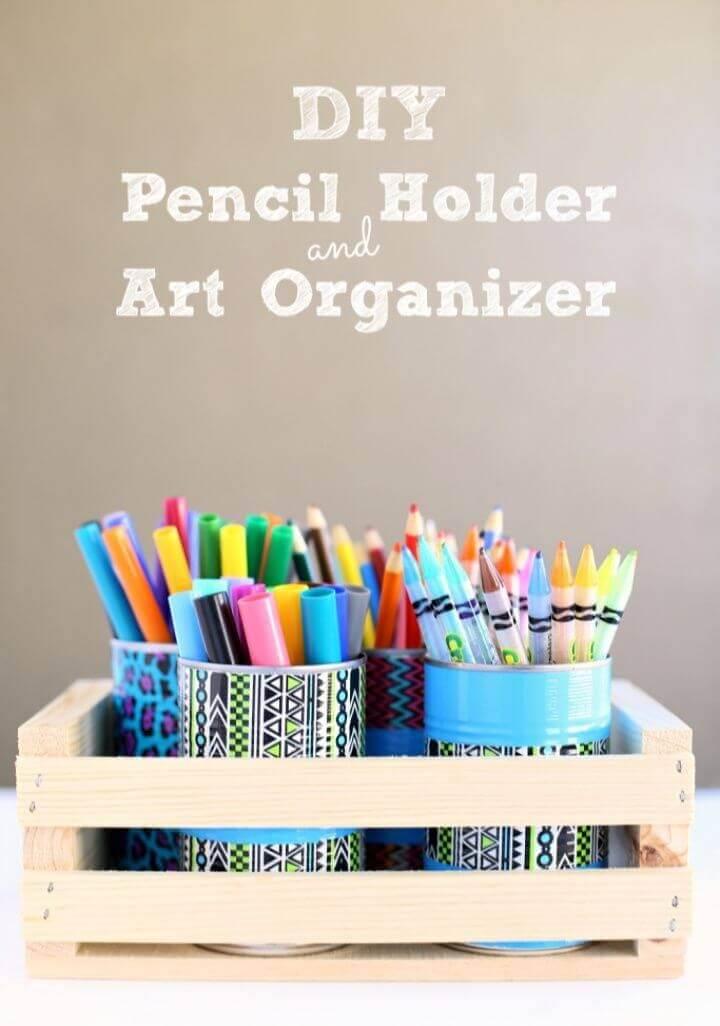 Your old food cans can make the best organize for the pencils and the art and craft items with a little makeover. Just add some colorfully designed duct tape over the empty food jars and cans and let the kids have super quick and cheap organizers on their desks. Check out the details here!
Tutorial: thepennywisemama