This article presents to you plenty of ideas of making eye pillow that are not only soothing but look amazing, fancy and cool too. You can select different fabric of different colors and prints to make your favorite eye pillow. You will also need the filling, for this purpose you can take either simple cotton just to make your eye pillows soft and comforting or you can also select some other materials such as lavender leaves , green herbs that can help your eyes to cool down and relax a bit at the end of a tiring day.
Here 13 Creative DIY Eye Pillow Ideas of making eye pillows. You can select different shapes and patterns for your pillows for e.g cat nap eye pillows by giving your pillows shape of cat face. You simply need to make a rectangle DIY shaped eye pillows and then you will need to create the ears of the cat by sewing a triangle shaped fabric filled with cotton just to create a cat look.
The lavender eye pillows are also very easy, as their name indicates they are filled with lavender leaves to create a special soothing and natural effect to your eye pillows.
There are several more ideas that can give an organic touch to your eye pillows such as your can make plant dyed eye pillows, green tea eye pillows, rose eye pillows and much more depending on your own choice, desires and needs. Different herbs that are helpful in relaxation can also be used inside the eye pillows as shown in the attached pictures.
To make funny and fancy eye pillows, besides making cat nap eyes you can also make raccoon eye pillows by sewing the fabric in a raccoon shaped face and filling it with cotton and making the eyes and nose on the face with help of another fabric or buttons.
Soothing Eye Pillow: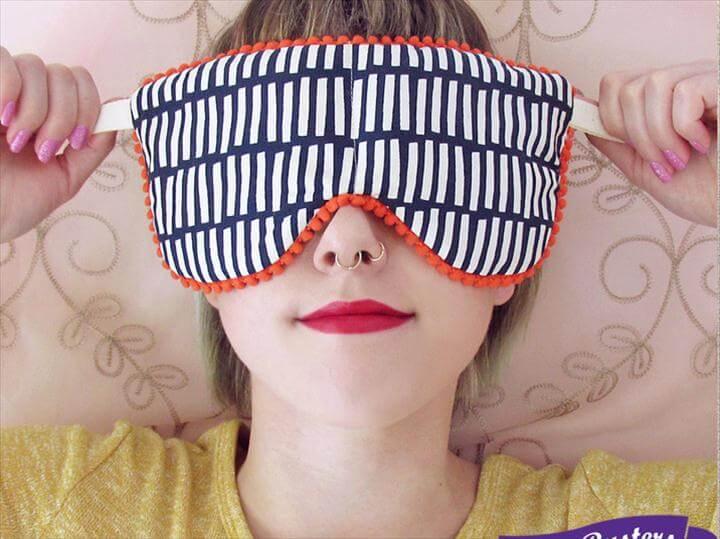 Give your eyes a perfect break from the laptop screens and the cell phones with this soothing eye pillow. You can easily make a soothing eye pillow at home using some cute and colorful fabric and some trim. The scented filling of the rice and the flax seeds is going to be uber calming and aromatic to treat your tired eyes. Details here!
Image: sew4home
Yoga Eye Pillow: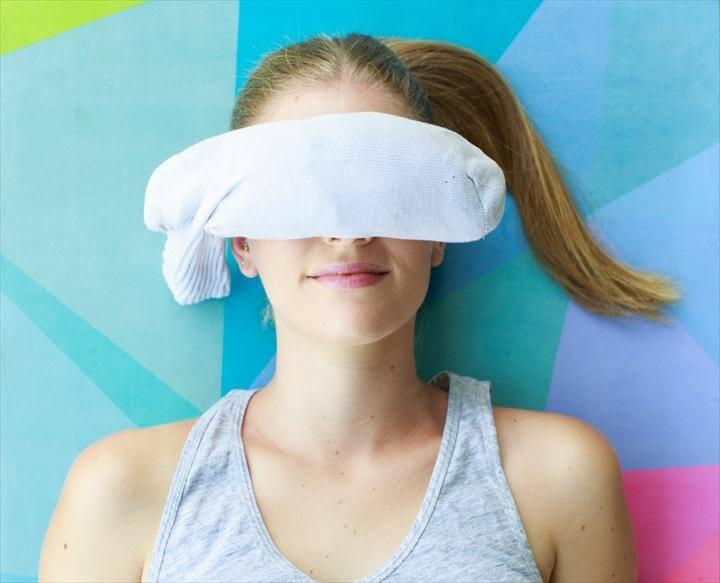 Yoga relaxes the whole body and for the relaxing of eyes, the yoga persons use the yoga eye pillows. Now you can make your own yoga eye pillow at home using a tube sock and filling it with lentils. Add some essential oils to the lentils like lavender or eucalyptus so that the soothing effect of this eye pillow is increased. Details here!
Image: thrivemarket
Cucumber Spa Eye Pillow: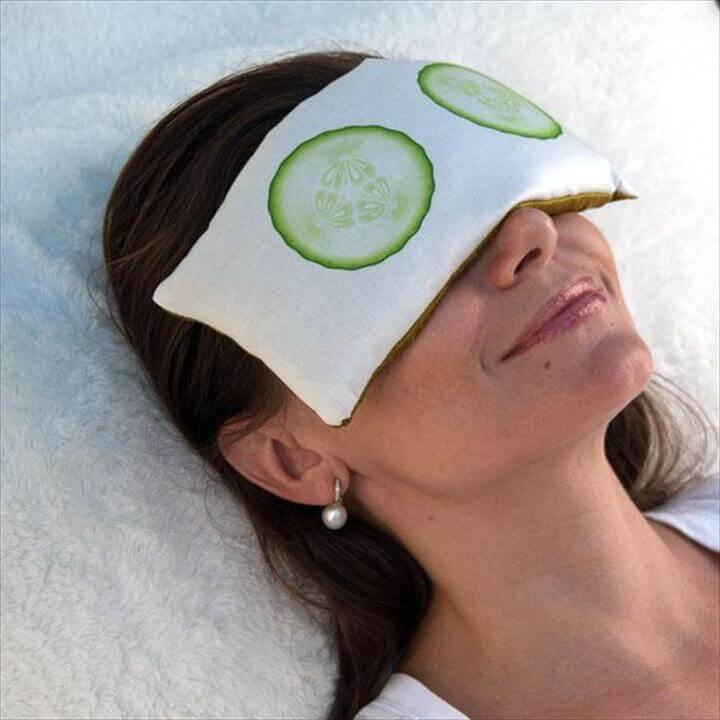 Feel like being at a spa with this cucumber spa eye pillow to get your self relaxed at home. The pillowcase is made out of cotton and dupioni silk fabric. The pillow is filled with the yummy filling of flax seeds, peppermint, and the eucalyptus with a weight of 8 ounces to put a perfect pressure on your eyes and make them feel fresh. Details here!
Image: eyepillowcompany
Cat Nap' Eye Pillows

: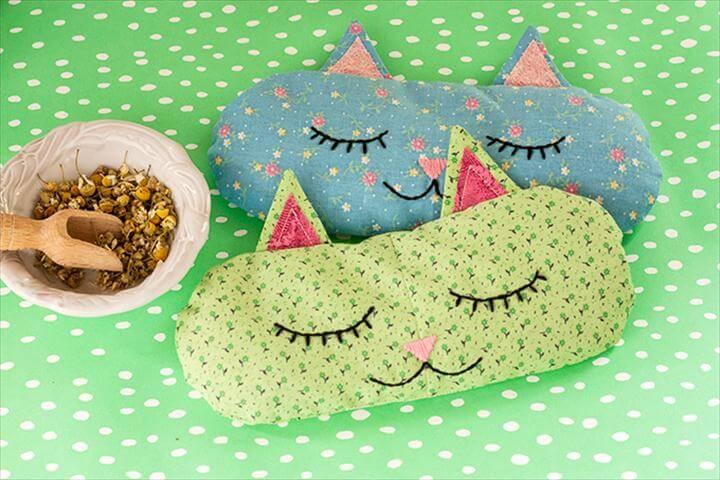 Now you can make those spa-like eye pillows at but ever cuter ones and these cap nap eye pillows are perfect for that. Grab some cutely printed colorful fabric to make the cute cat pillows with cat features being emboirded on them. Fill the pillows with dried lavender, chamomile, and lemon balm. Enjoy this fun aromatic and therapeutic eye pillows right now. Details here!
Image: adventures-in-making
Eye & Neck Pillows: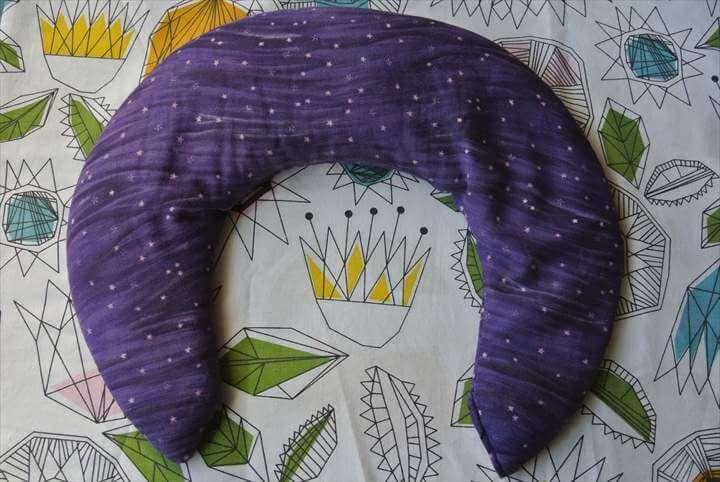 After a long tiring day, you need to feel fresh and rejuvenated and this eye and neck pillow is going to help you out in your relaxing. Using some soft cotton pattern you can easily cut out and sew the eye and neck pillows. The filling is to be done with the rice and adding some essential oils would add to the soothing effect of these pillows. More details here!
Image: morganizewithme
Relaxing Eye Pillow Tutorial

: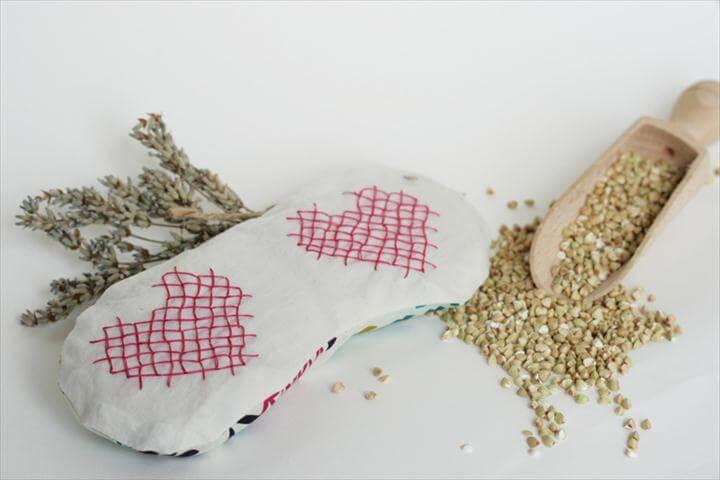 Eyes get tired a lot these days for spending so much time on cell phones, computers, and laptops. So make these relaxing eye pillows to let your eyes feel fresh and relaxing with an improved vision. So grab some cotton fabric to make the eye pillows and fill them with lentils and some aromatic essential oils. Details here!
Image: sewmamasew
Plant Dyed DIY Eye Pillow

: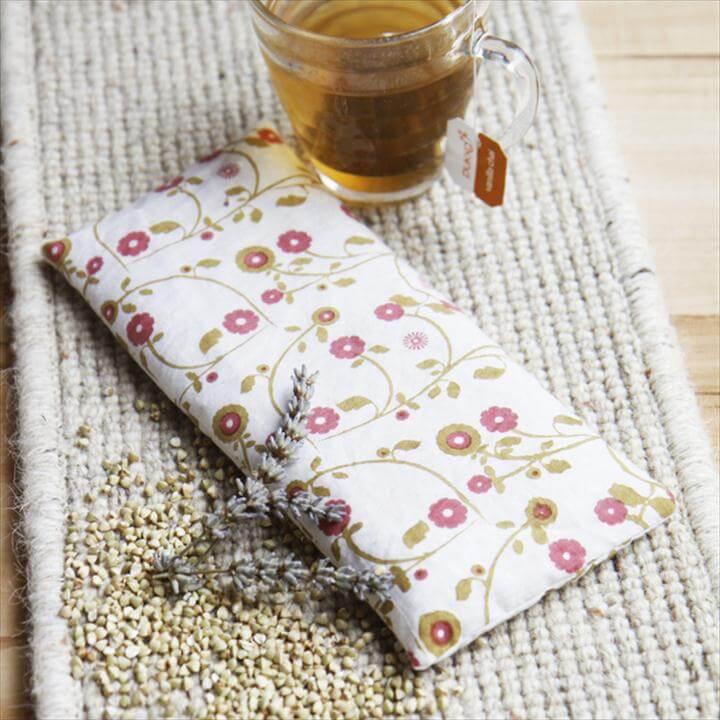 Had a stressful week? If yes then this plant-dyed DIY eye pillow is the best thing to make and get rid of your stress. Using the batting and the soft fabric you can easily hand sew the eye pillow. The filling is done with the rice, dry lavender, and some drops of the lavender essential oil. These handmade eye pillows would make great gift ideas too.
Image: helloglow
Eye Pillows: DIY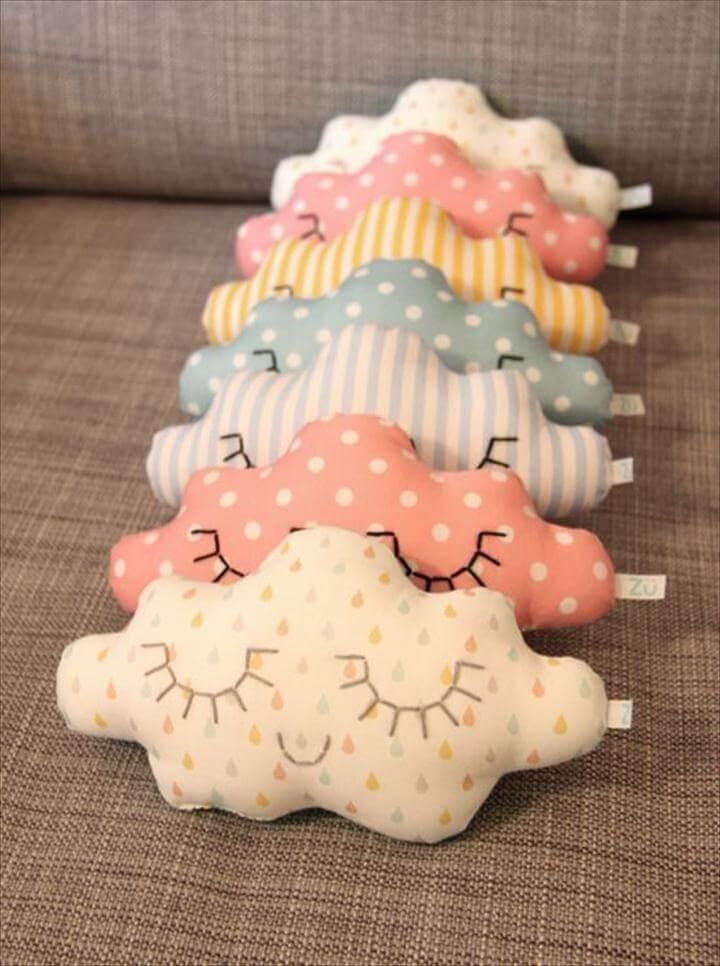 Why should you buy an eye pillow as you can easily and cheaply make one at home? Here are these super cute and colorful eye pillows to make and get your eyes recharged. Also, these eye pillows are going to help you with your sleep issues so do make for your own self and for the family too. Details here!
Image: zugalerie.blogspot.fr
Easy Homemade Eye Mask

: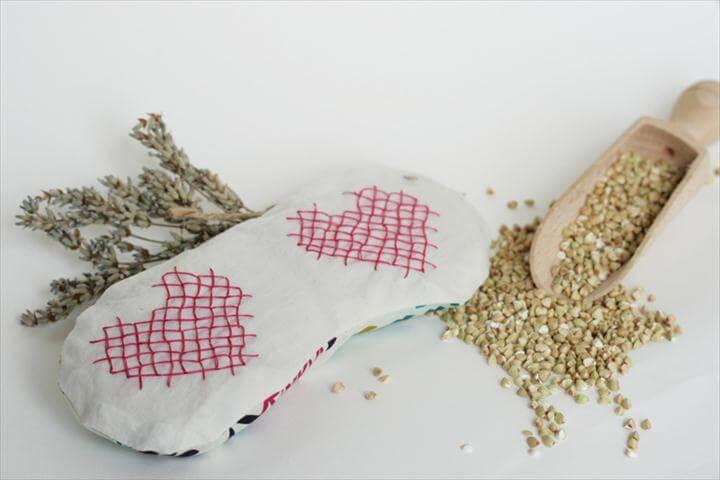 Eye masks or eyes pillows are the same things and both are super easy to make a home. Here is this easy homemade eye mask using some fabric and tracing it out with your sunglasses for a perfect shape and size. Fill this eye pillowcase with rice and the essential oils so that it perfectly fits on your eyes and edge of the nose and relaxes your eyes.
Image: alyssaandcarla
Lavender Eye Pillow: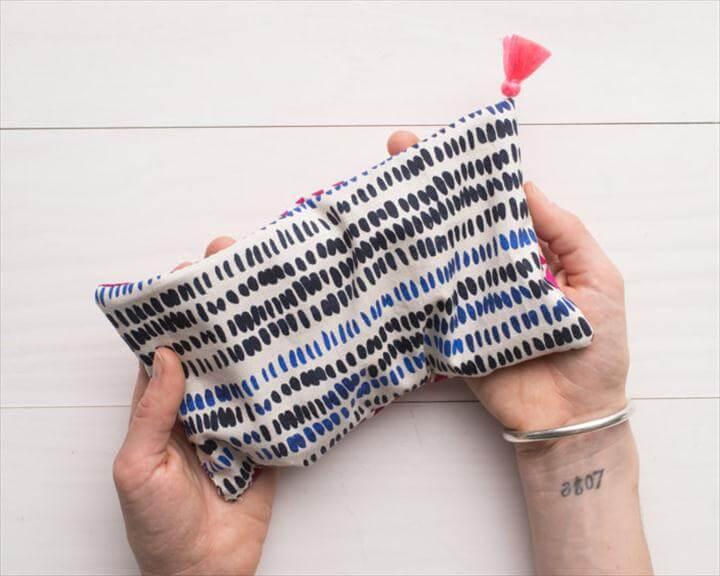 If you have tired and painful eyes due to your tough routine then get your hands on this lavender eye pillow to get totally soothing and fresh eyes. You can make an eye pillow in just an hour or less at home. Here is this lavender eye pillow to make with some fabric, sewing kit, rice, and lavender oil. Complete details here!
Image: weallsew
Lavender Eye Pillows: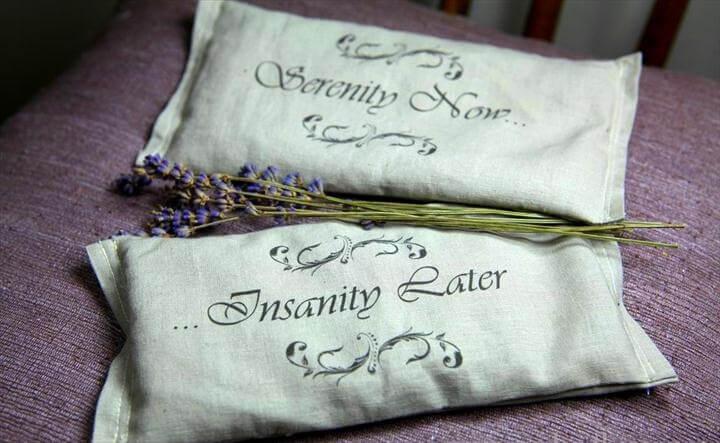 Eye pillows are the best things made to relax our eyes who wander a lot on laptops, tv and mobile phones and get tired and sour. Here is this lavender eye pillow to give a relaxing and aromatic therapy to the eyes. This lovely lavender pillow needs some fabric, dry lavender, dry popcorn, and some essential oils to be easily made at home.
Image: gardentherapy.ca
Cat Nap' Eye Pillows + Free Sewing Pattern

: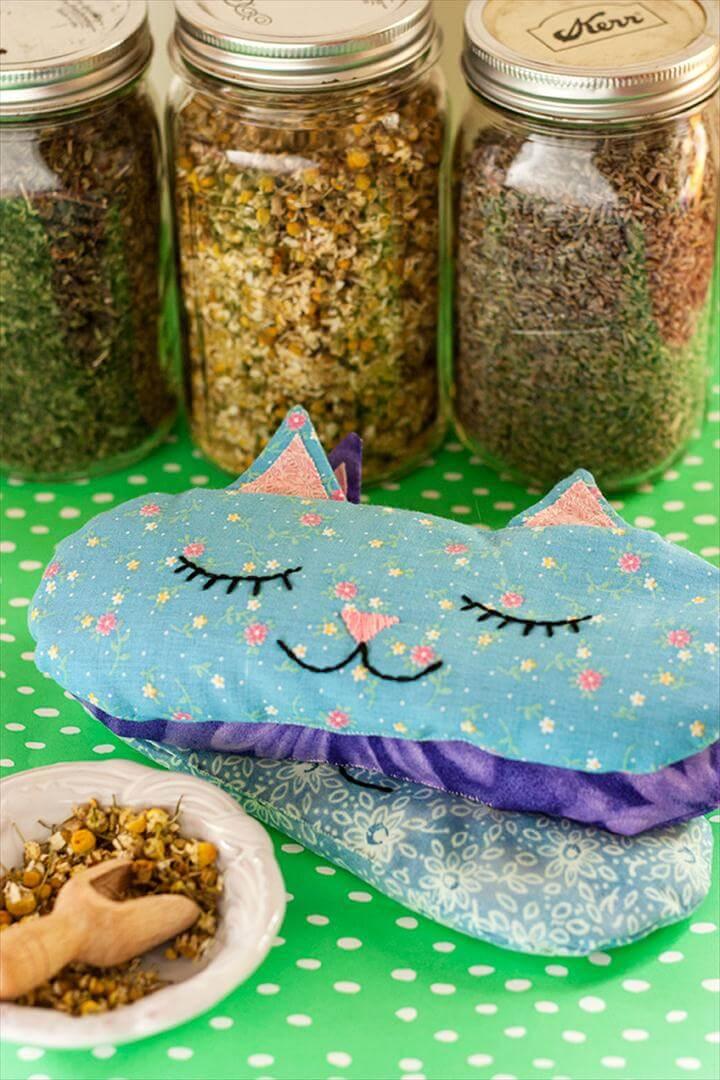 Looking for some nice and thoughtful gifts for your dear and near ones? If yes then get your hands on these cat nap eye pillows which are highly therapeutic and relaxing to treat tired and painful eyes. Grab colorful fabric to sew the pillow and some embroidery floss to make the cat face on them. Fill them with dry lavender, chamomile, and lemon balm. Details here!
Image: adventures-in-making
Raccoon Eye Pillow

: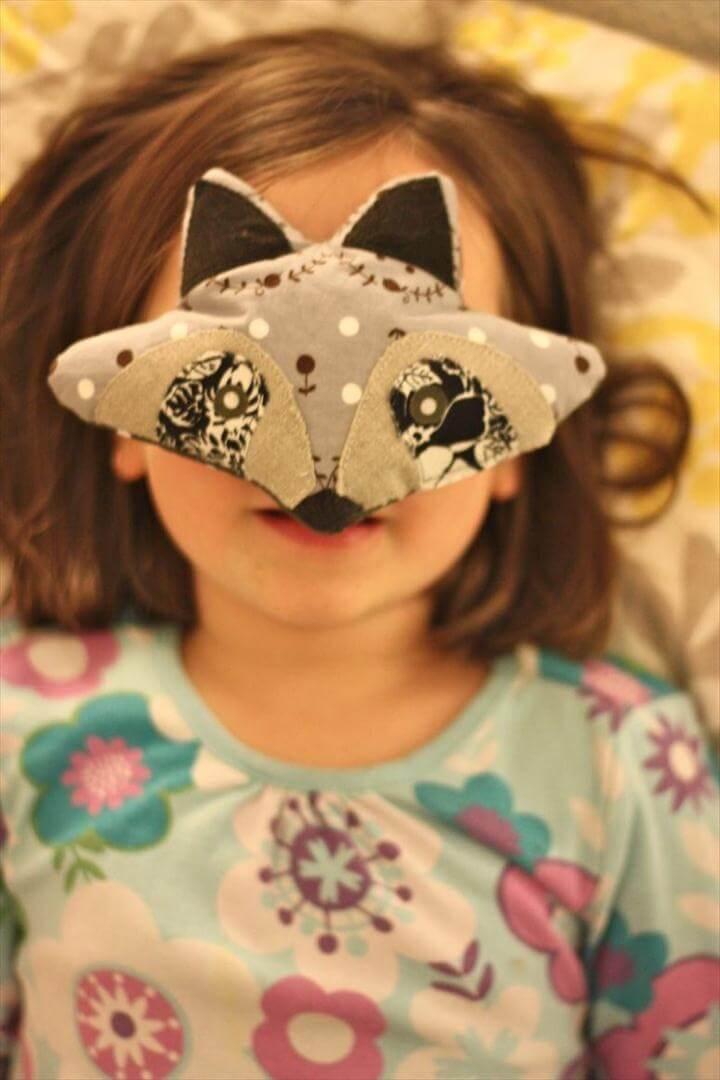 If your kids are spending too much time on the tablets and the computers then they must be having puffy eyes issues. So make them this cutest raccoon eye pillow to reduce the puffiness and sore eyes. The raccoon eye pillow is going to be so much fun for the kids to wear and relax their eyes so happily. Details here!
Image: typepad