Popsicle sticks are used for making many creative things but people are every day discovering new ideas about these sticks. Here you will be seeing some amazing hacks done with popsicle sticks so let's get started.
The first idea is a popsicle friendship band which is pretty cool and casual. One of my personal favorite of all these ideas is this popsicle table runner which is the coolest thing you could ever see made out of a bunch of popsicle sticks. Next is a glittered frame cake topper which will definitely be loved by baking lovers. These are some more popsicle stick bracelets. This is a cool and colorful popsicle flower pot made with plenty of sticks and then colored with some vibrant colors. You can also do some other popsicle artwork like you can see over here beautiful scenery has been made on the sticks and they are joined together.
Next, is a popsicle stick mini house which is so artistically made with a little effort and lots of love. You can also make a colorful door wreath out of these popsicle sticks with some easy techniques. These are some ice creams made with the sticks that can be used as props at a party by your kids. This is an amazing popsicle stick hexagon shelf which is an absolutely stunning masterpiece.
Next, is a DIY popsicle stick puzzle done very using some artistic techniques? Have a look at these mini coasters made with the popsicle sticks. Next is a popsicle stick wax paper lantern which is truly unique and interesting and can be placed anywhere to add some spark to the room.
So get ready to impress your friends and family by these 15 Unbelievably Cool Things Made With Popsicle Stick crafts which can surely be done in no time and without any bulk of expenses.
Friendship Bracelet: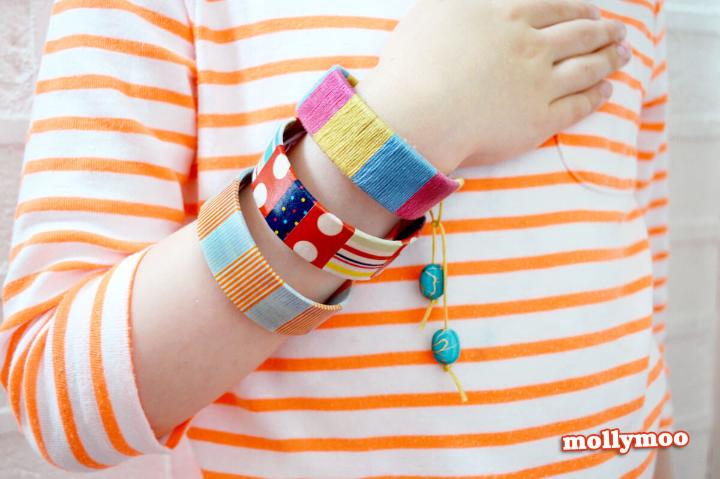 Make your little girls feel the cutest with these adorable friendship bracelets which are super easy and fun to make at home. You need to bend the Popsicle sticks and then decorate them with loads of options. Either you can wrap them up with colorful embroidery floss or you can use the colorful masking tape.
Image: mollymoocrafts
Popsicle Stick Table Runner

: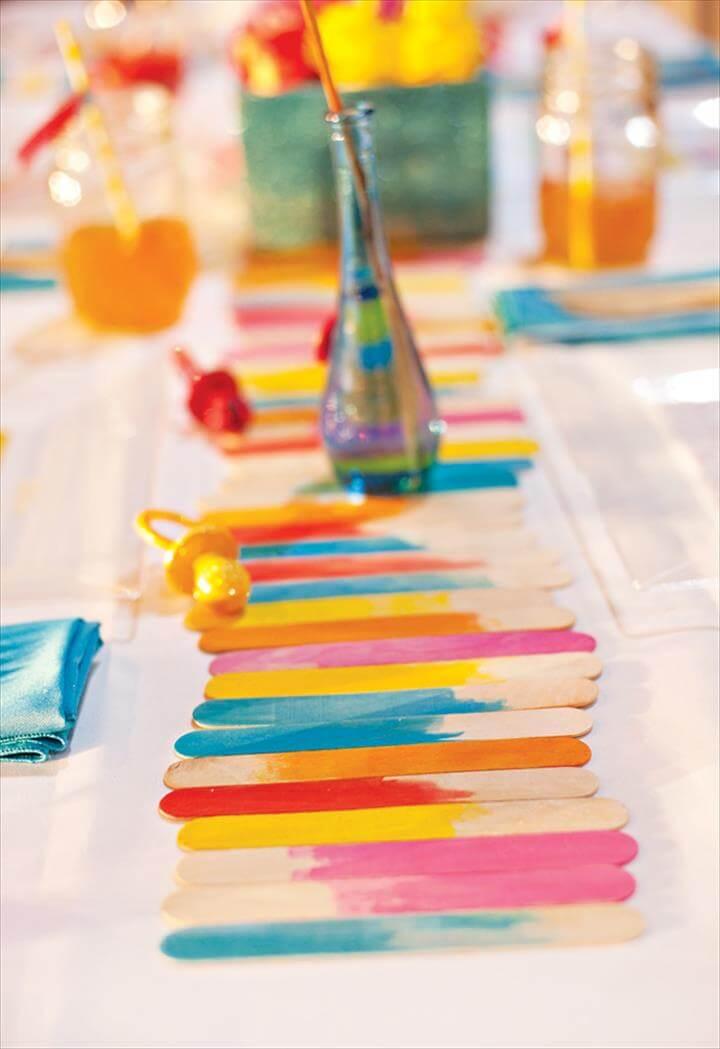 You are warmly welcomed to the summer with some colorful and cute crafts like this adorable Popsicle stick table runner. Also, this is a fun activity for the kids to enjoy the summers. Give then water paint colors of all hues and a big bunch of the Popsicle sticks to paint up. Tape the sticks together to shape up the lovely table runner.
Image: hwtm
Glittered Frame Cake Topper

: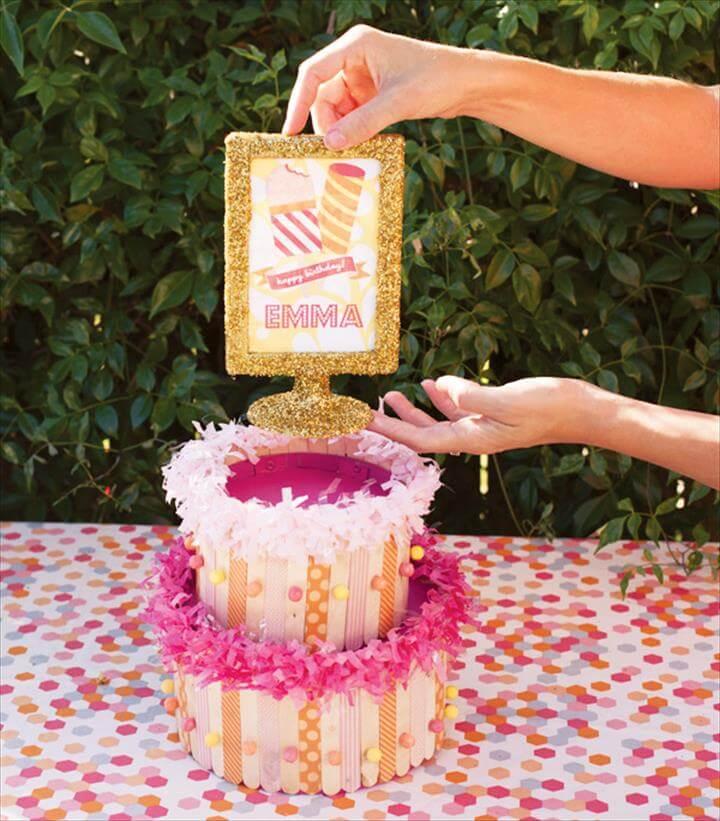 Here is how you can have so much fun for your next party by making this lovely glittered frame cake topper. For this, you need two nesting bowls, a lot of popsicle sticks being covered with the colorful washi tape, glitter and so much more. Kids would this centerpiece to have on their summer party table.
Image: hwtm
Popsicle Stick Bracelets

: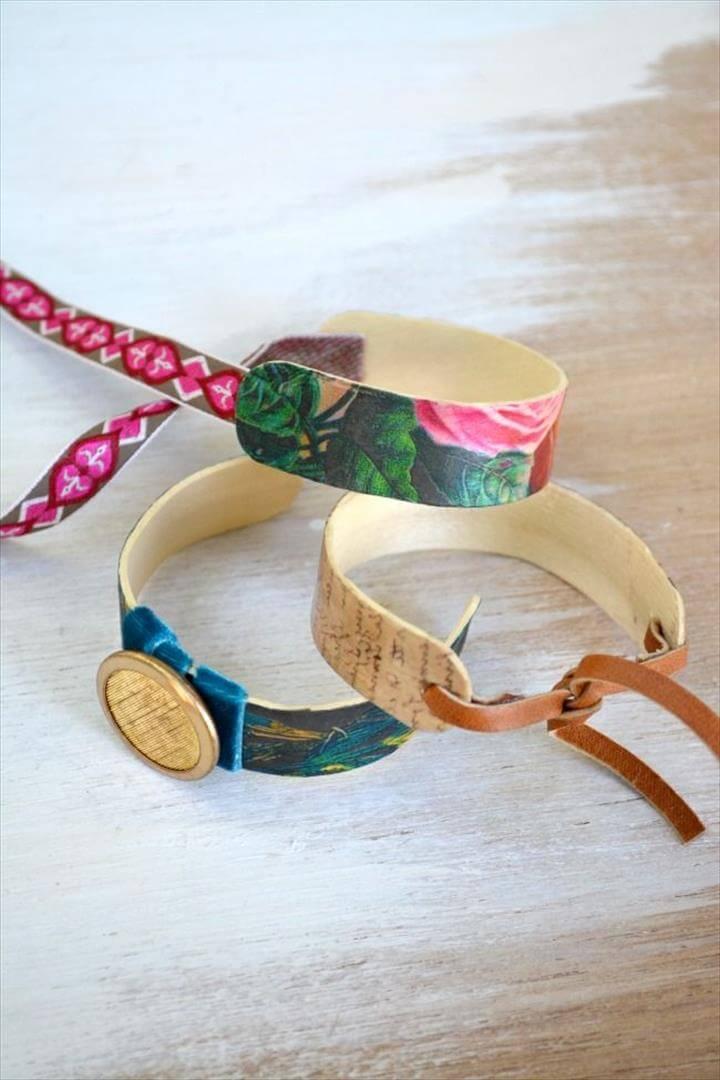 Here are the easiest and the simplest Popsicle stick bracelets to make and let your kids feel fun to wear them. The lovely bracelets are made with the wet and bent Popsicle sticks being glued with printed crafted paper. The tie-up options are also many as you can use ribbon, twine, and leather for the purpose.
Image: thegraphicsfairy
Popsicle

Stick Flower Pot

: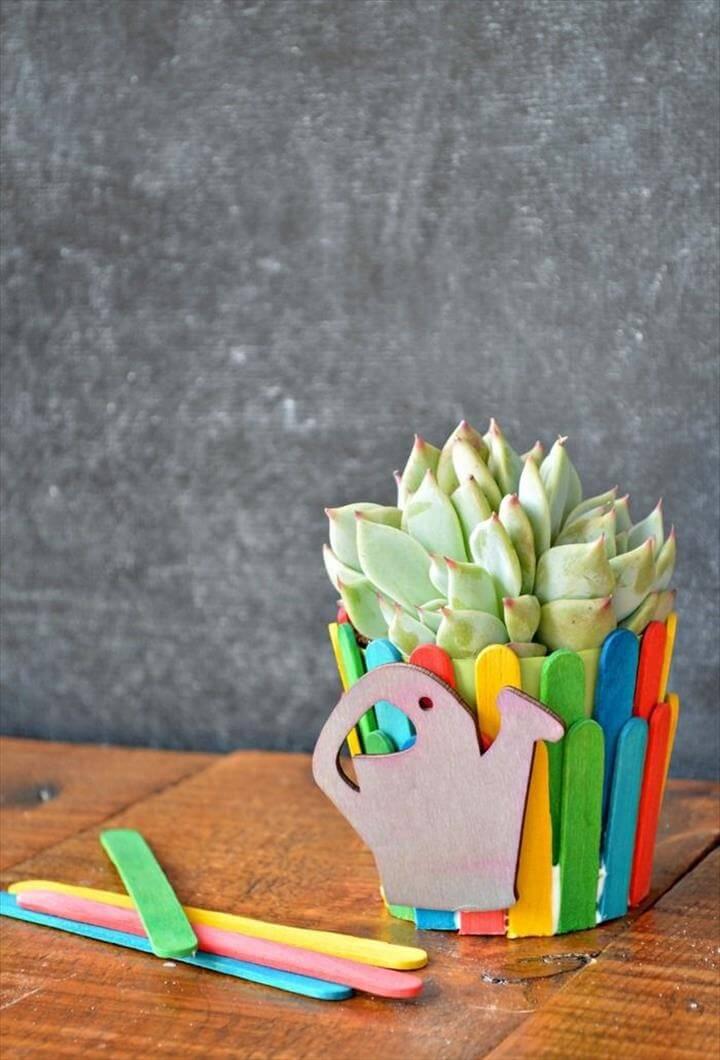 Popsicle sticks are the handiest crafty supplies when it comes to spending some fun crafty time with the kids. Here is this lovely idea of making this Popsicle stick flower pot with your kids. The things you need are the colorful and bright paint hues to color up the sticks and then glue them around the flower pot.
Image: madincrafts
Popsicle Stick Art

: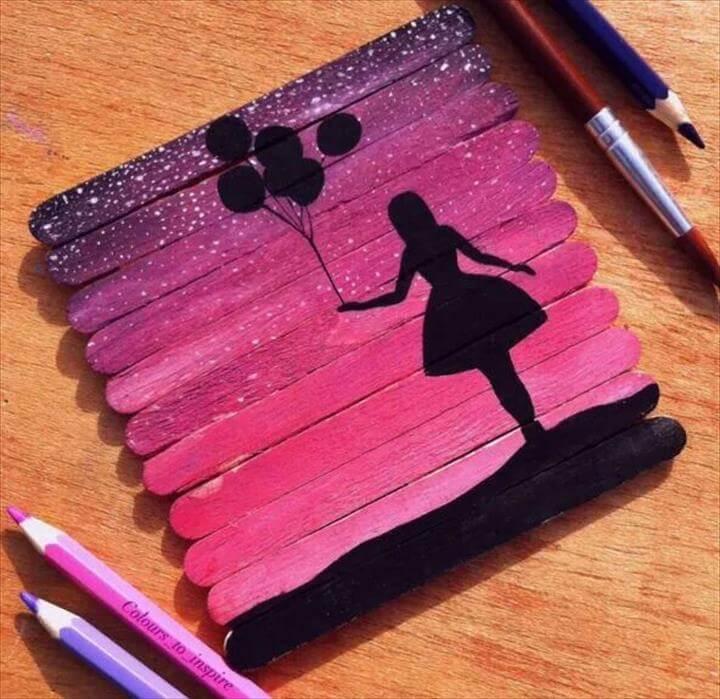 This is one of the best popsicle stick art and craft that you and your kids are going to fall in love with. To make this gorgeous and proud wall hanging you need foam board, pop sickle sticks, acrylic paint hues, brushes, and of rouse some artistic skills. You can make this art a part of your kid's summer fun activities.
Image: youtube
Popsicle Stick House Design: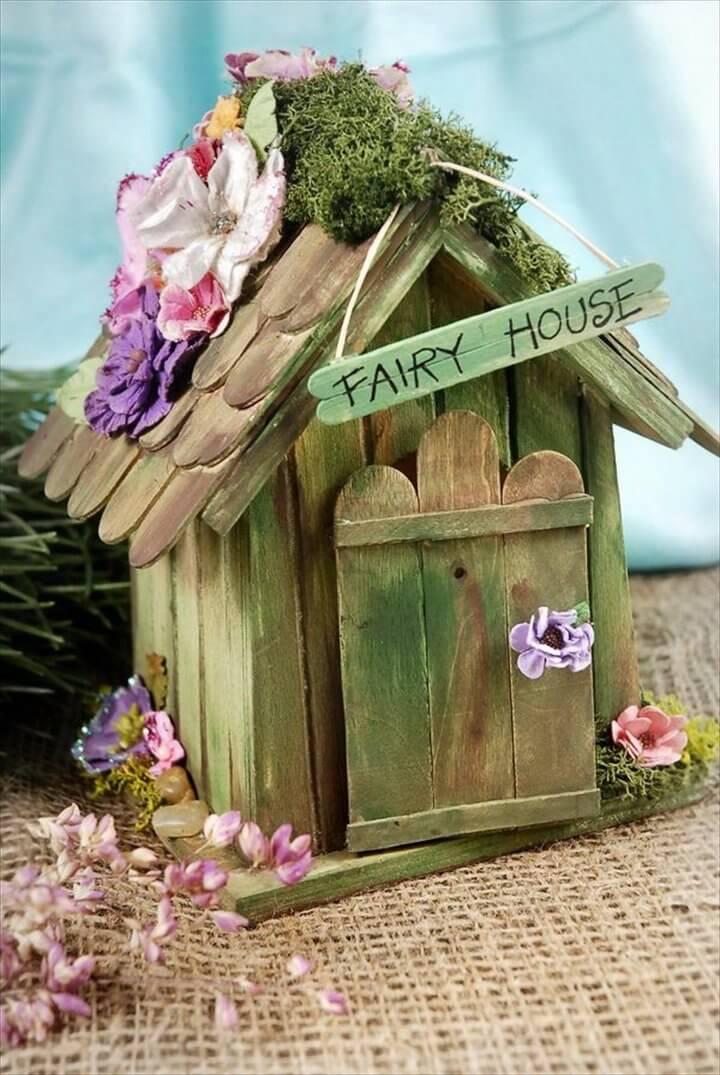 This gorgeous Popsicle stick house design can be used for so many purposes. Kids can use this design to make a lovely fairy house or they can use it to create a chic house for their hamster pet. All you and your kids need is a pack of the Popsicle sticks and some lovely paint hues. Check out all the design details right here!
Image: youtube
Colorful Door Wreath: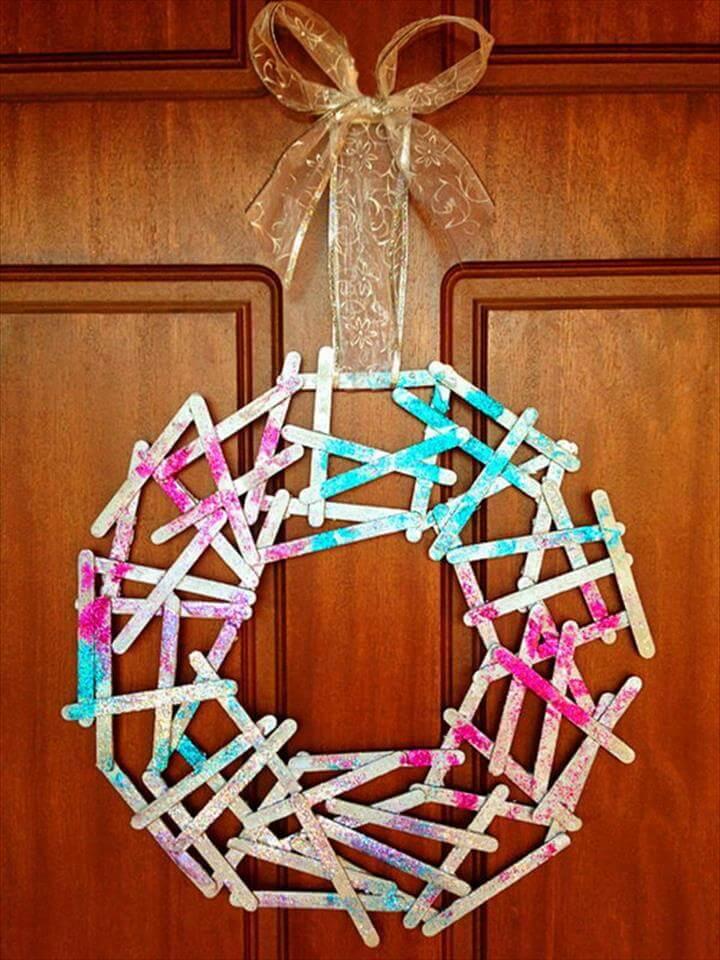 This time let your kids make you're the wreath for the summer. They can not only enjoy making this colorful door wreath with the Popsicle sticks but also add so much quirky appeal to your homes décor too. To this lovely colorful door wreath craft, you need to buy them Popsicle sticks, a lot of paint hues, glitter, and the glue.
Image: childhood101
Popsicle
Ice Cream Social

: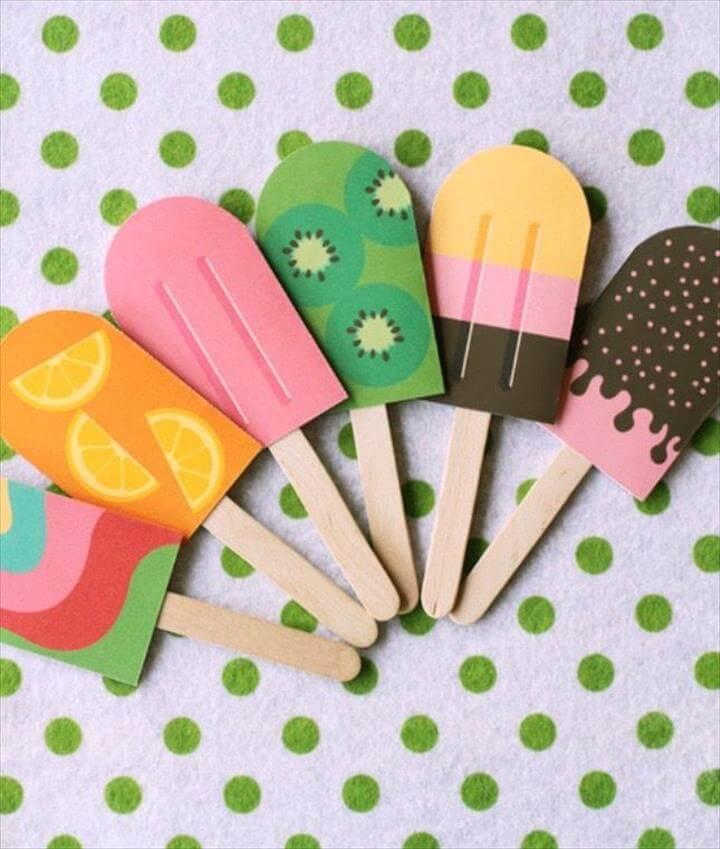 One of the best summer delights for the kids is surely the Popsicle ice cream and now you can let them have fun with this popsicle ice cream craft. These cute, colorful, and fruity faux popsicle ice cream social craft is one of the most fun things your kids are going to enjoy on a nice summer day. Details here!
Image: eatdrinkchic
Popsicle Stick Hexagon Shelf: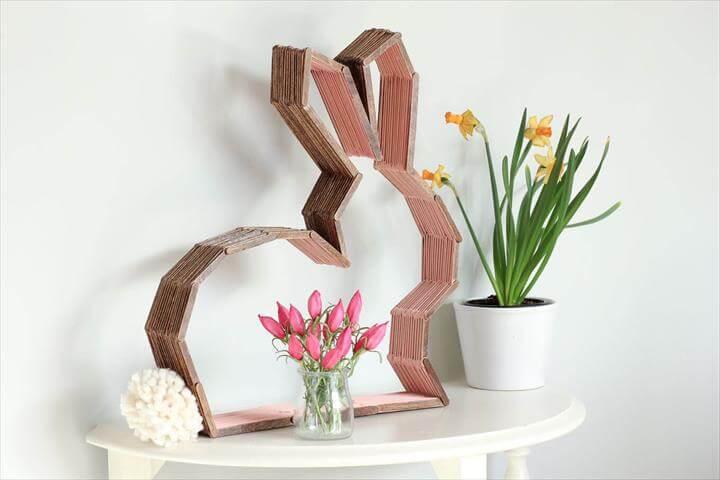 Image: makeanddocrew
Photo Puzzle: DIY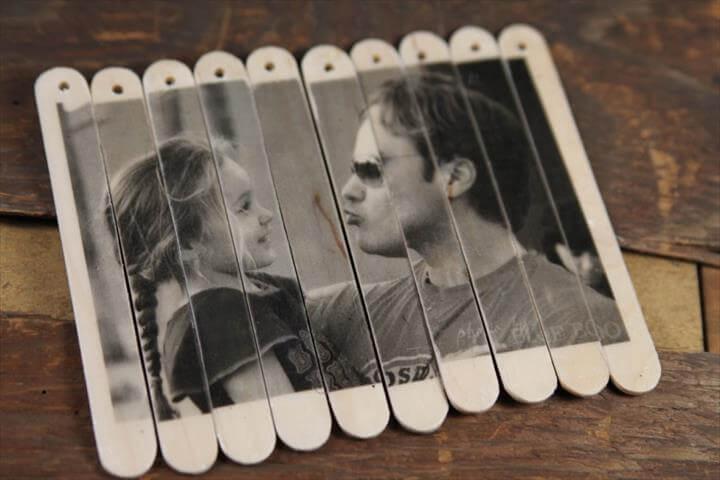 Get involved with some exciting activities with your kids and making this photo puzzle DIY is the best thing to make. So on this father's day, you need to make your kids this lovely photo puzzle for the fathers. So get your hands on the Popsicle sticks, a father baby photo print, and some tools. Get more details here!
Image: lilblueboo
Mini Coasters From Popsicle Sticks

: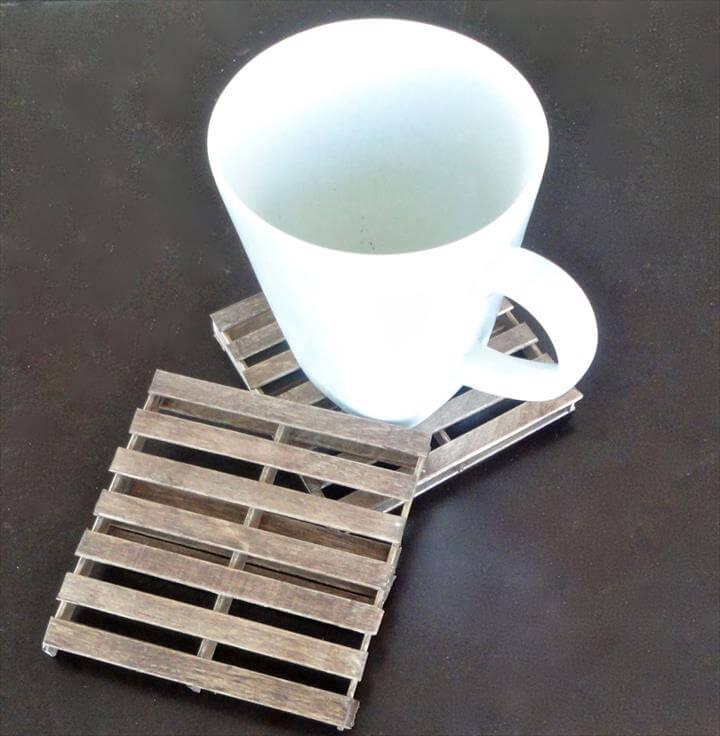 These mini pallets are made from the Popsicle sticks to use as the prettiest and the cutest coasters. As summers are here and there would be so many parties with drinks and beverages so make these mini coasters to save your tables from the stains. These mini coasters are super fast and simple to make.
Image: 1dogwoof
Popsicle Stick Wax Paper Lantern

: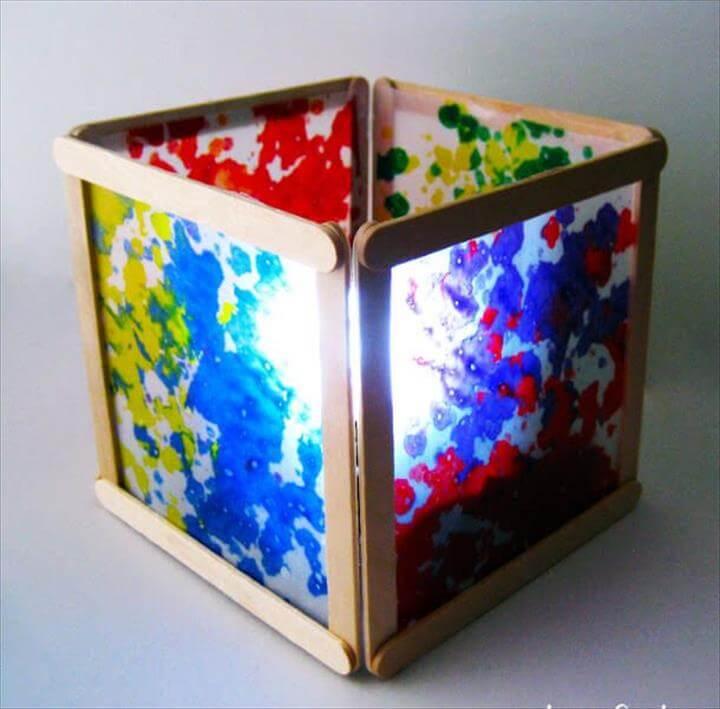 Here is a lantern that is going to emit colorful lights at night and you can make it on your own. Yes using the popsicle sticks, wax paper, and the melted crayons you can easily work up these adorable paper lanterns to use in your summer outdoor fun. The kids can make this craft as it is quite simple and fun.
Image: artsyfartsymama
Lighting Lamp: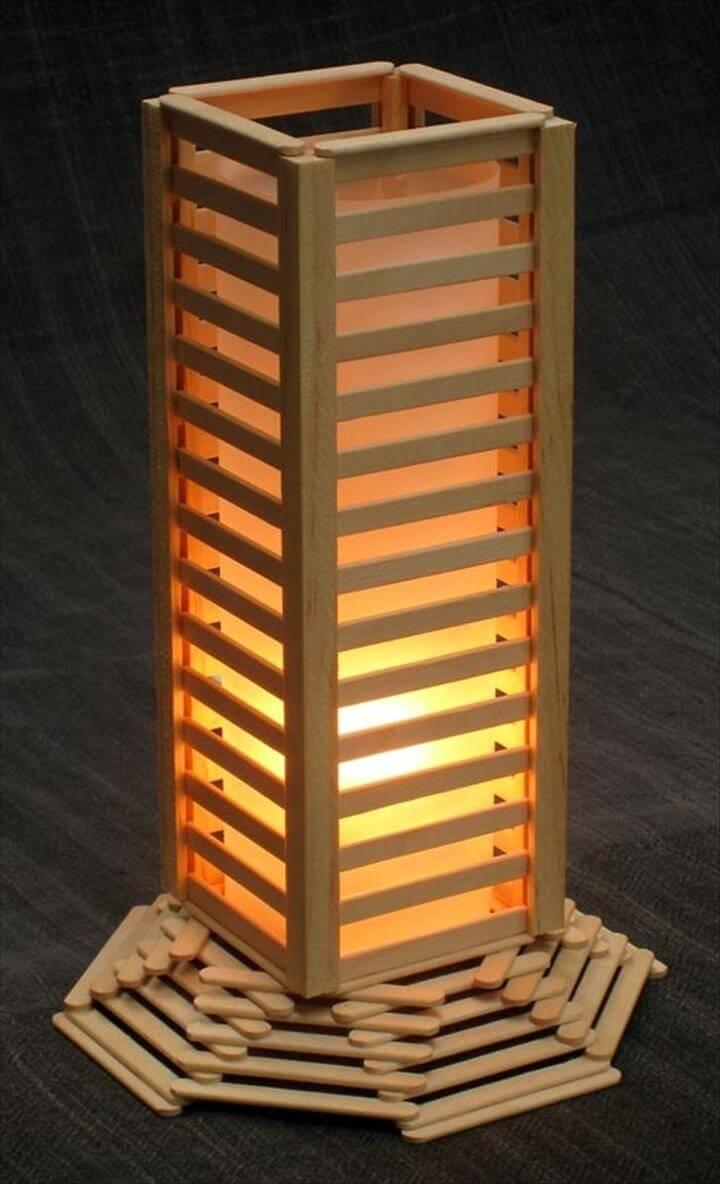 Get into some fun and functional crafts with this lighting lamp project this summer. You need easily list of the supplies to make this lighting lamp. The first and the most used item for this long tower-like the lamp is the pack of the Popsicle sticks. Then you need lantern paper and some wooden strips for the support. Get more details on the link here!
Image: wordpress
Popsicle Stick Bracelets

: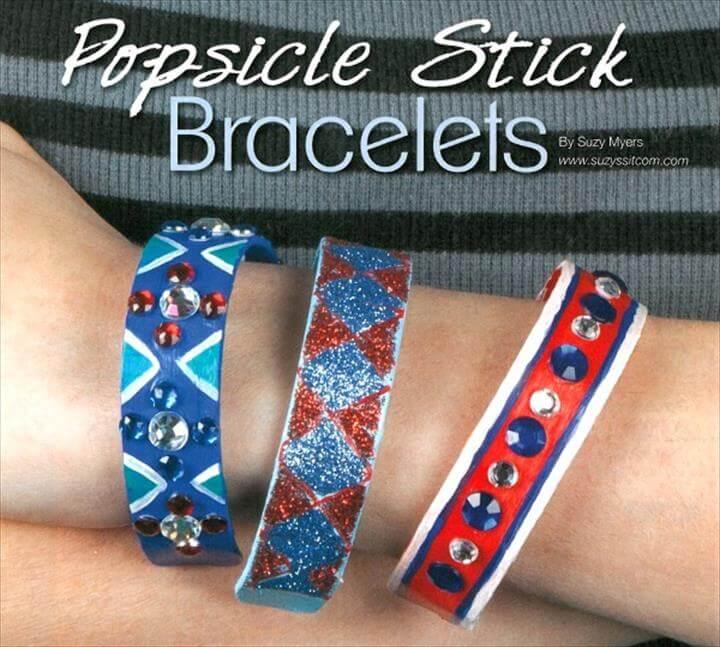 Let your kids indulge in some fun summer crafts with these adorable popsicle stick bracelets. Even the kids can make these Popsicle sticks bracelets on their own as they are so much fun to make. First, they need to wet the sticks and bend them like cuffs. Then they are free with their creativity to decorate them with paint, glitter, stones and so much more.
Image: mollymoocrafts