Rainbow theme is something that you can create lots of decorative and exciting stuff from it. 78 Best DIY Rainbow Craft Top Ideas use your creativity this holiday season keeping in mind only the beautiful colors of the rainbow and you will definitely end up creating something new and eye-catching.
The first project that you will see over here is a rainbow piñata with which they have created number three, it's super easy and adorable. Next, we have a pallet garden made with the rainbow theme and ads spark to your boring garden. Next, we have yet another unique project which is basically a DIY Perler beads made with the exciting rainbow colors. Learn from the instructions given in the tutorial in the link given below the picture. Slime is definitely the talk of the town these days and it's being enjoyed as a leisure time activity by the teen kids. Here we have an idea to make a rainbow themed slime which you will definitely enjoy a lot. Have a look at these rainbow fringes which are so beautiful for the decoration purpose in the parties and other joyful occasions.
You can also do wall art using rainbow colors and write any text that you want. Similarly, we can also decorate tables for the parties using the colors of the rainbow like you can see a rainbow skirt for the table over here in this project; you can find the details in the link given below the picture. We have also shared an idea to decorate apples with chocolate and rainbow-colored corn flakes to make them look tempting and charming on the hi-tea table. Also, try to decorate some cupcakes with the icing cream of rainbow colors to make them look delicious and adorable. You can also create a beautiful rainbow colored garland to decorate any corner of the house.
Use clay to create rainbow-colored alphabets to make the kids learn through fun and excitement. Also, try to create some other table decoration stuff with this theme to add some spark to your mealtime. We have also shared another party decor idea where you can create a balloon arch with the rainbow-colored balloons. Also, create for your phone a beautiful phone stand using the gorgeous rainbow colors intelligently. You can also use these rainbow colors wisely to make some jewelry for your collection. Then we have another rainbow idea where you will have to use rainbow colored crayons and paste them onto the paper then use the hair dryer to let them melt downwards and you will end up creating an outstanding piece of art.
You will also love to decorate some rainbow party candies for your party this time. Besides this, we have other creative rainbow theme ideas also like cloud and ribbon rainbow, washi tape rainbow idea, rainbow pillows, cookies, knitted items and much more. Also, you can make some rainbow cookies with the easy recipe which is provided in the tutorial instruction in the links below. Headbands can also be made with the same theme. You can dye your simple bag pack into rainbow colors. Diy cards can also be made with beautiful rainbow colors.
Try these extraordinary simple and exciting rainbow themed projects and also share the ideas with your friends.
Rainbow Pinata – Number Three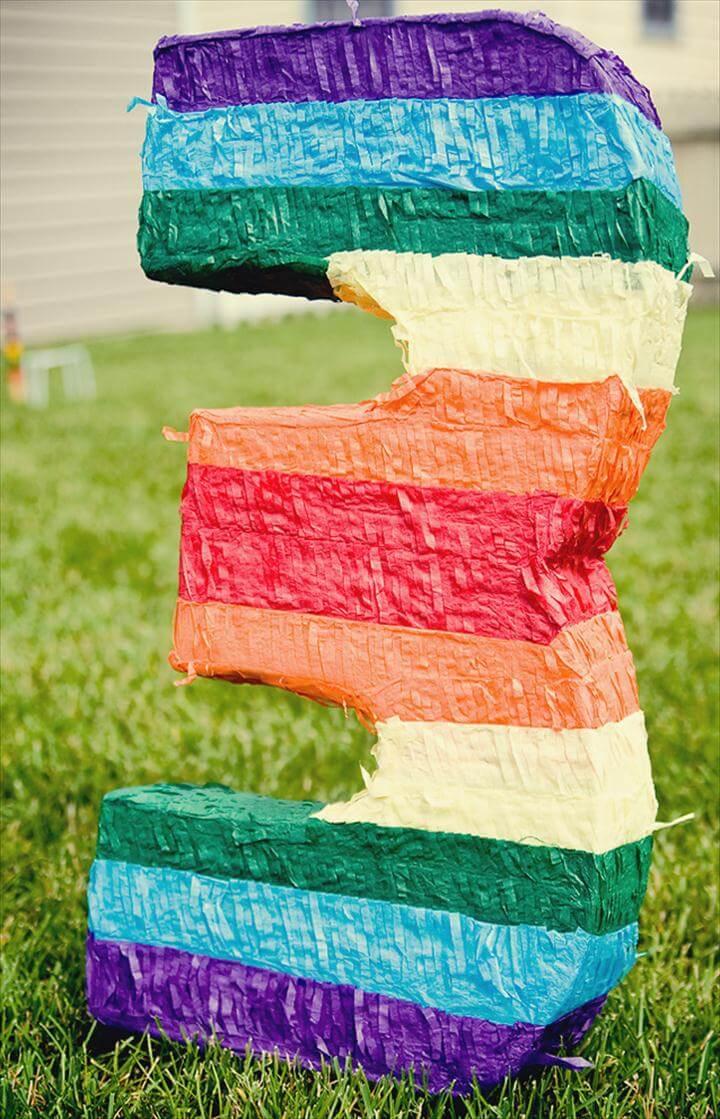 Image: youtube
Pallet Rainbow Flower Garden: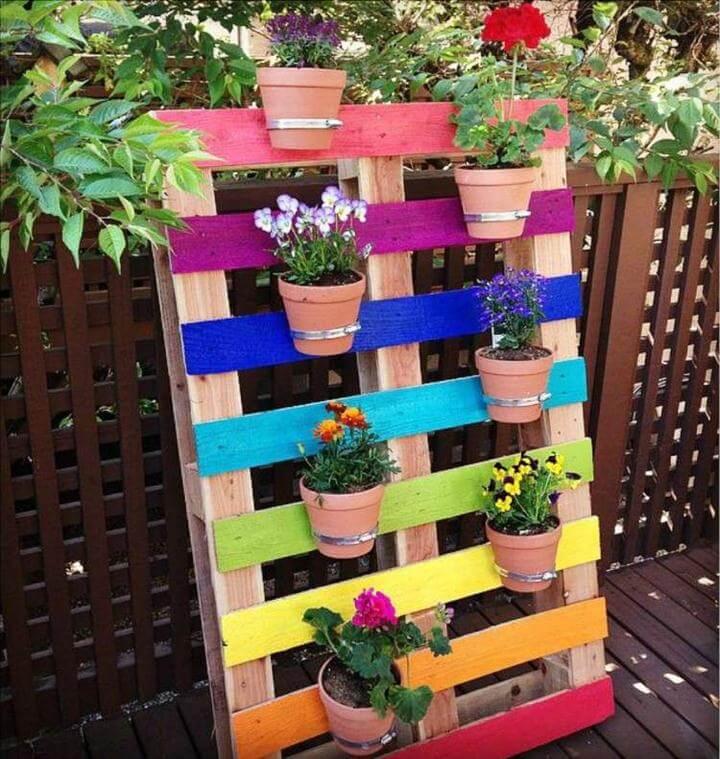 Image: hometalk
Perler Bead: DIY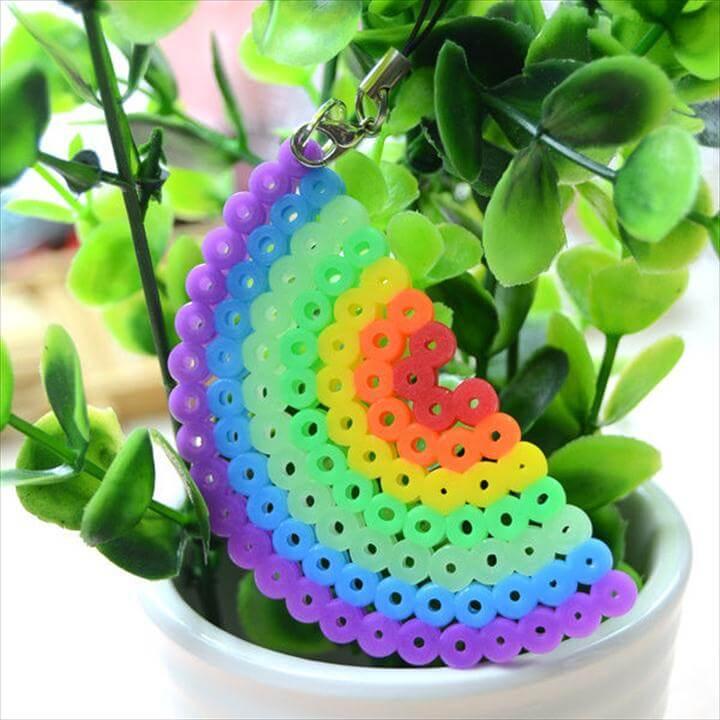 Image: pandahall
Rainbow Slime: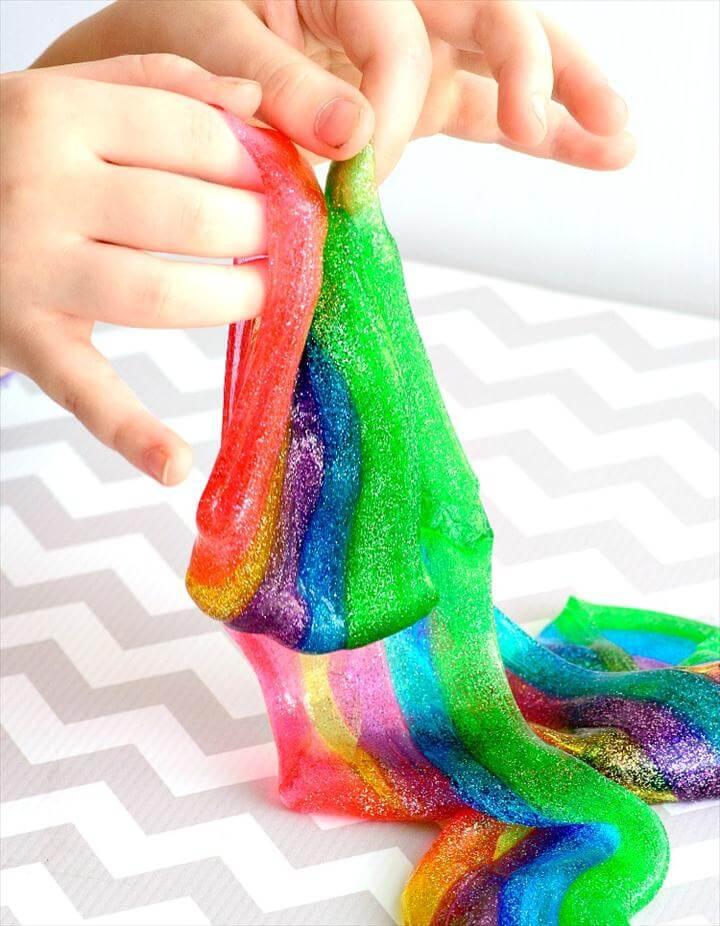 Image: momdot
Rainbow Party Fringe: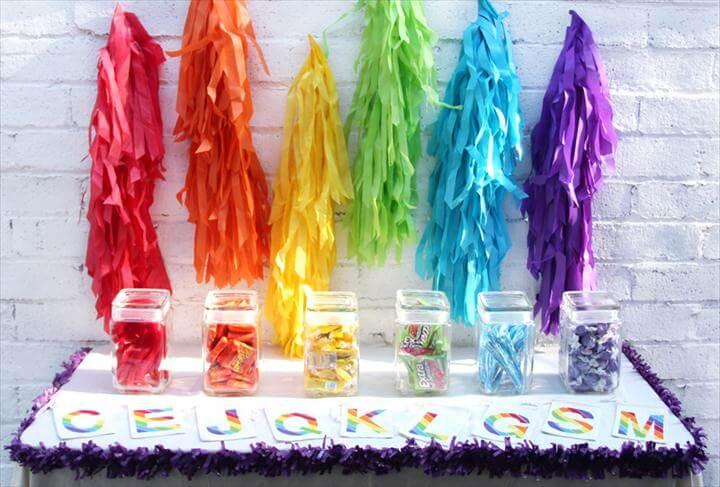 Image: studiodiy
Rainbow Text Wall Art: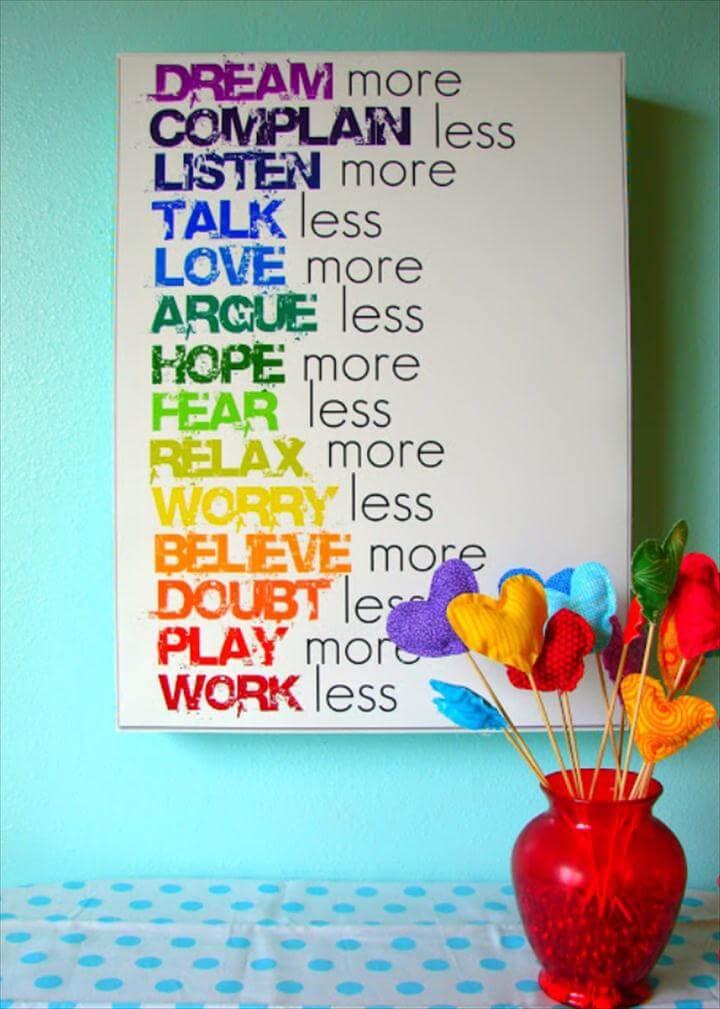 Image: agirlandagluegun
Rainbow Table Decor – Table Skirt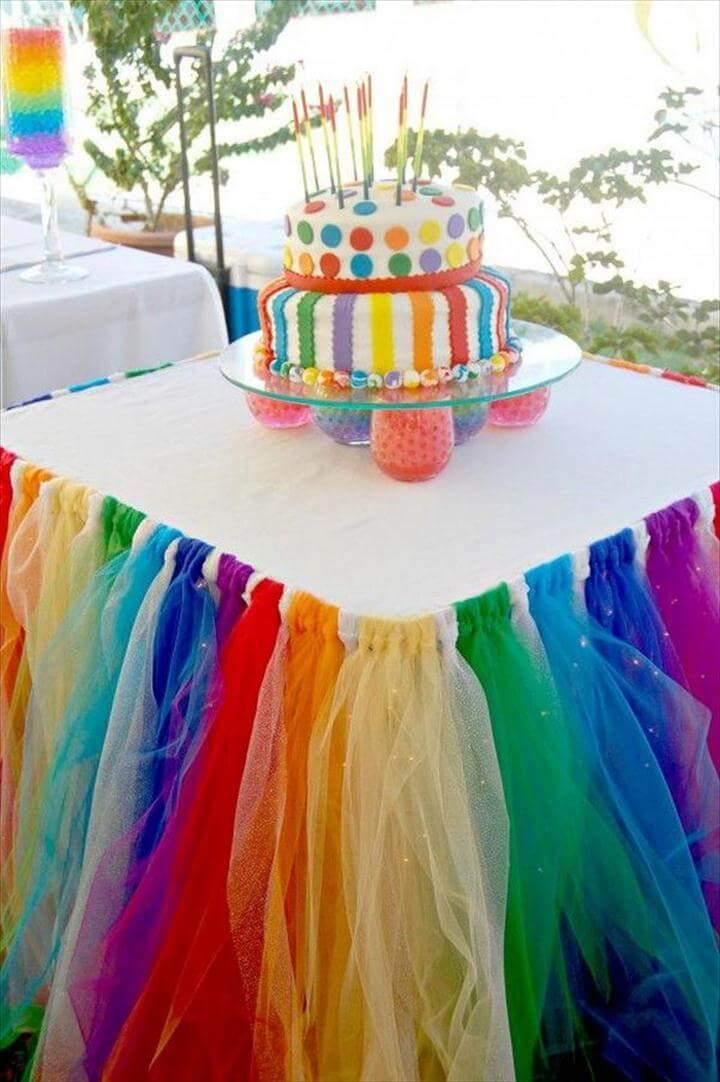 Image: catchmyparty
Rainbow chocolate Covered Apples: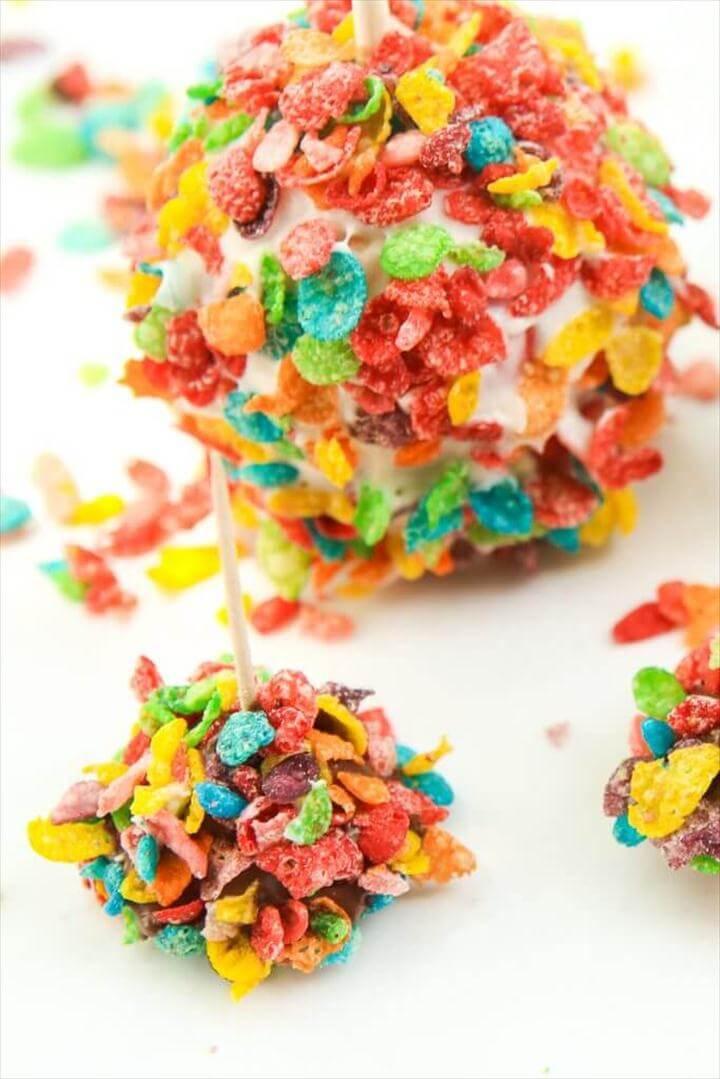 Image: playpartyplan
Rainbow Cupcakes: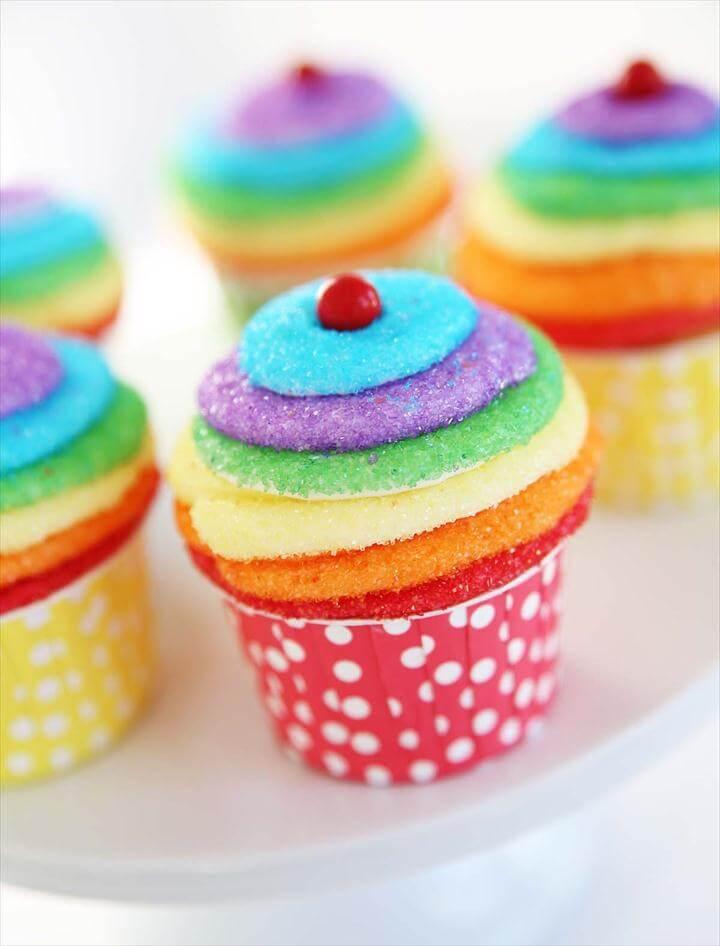 Image: skiptomylou.org
Circle Punch Garland: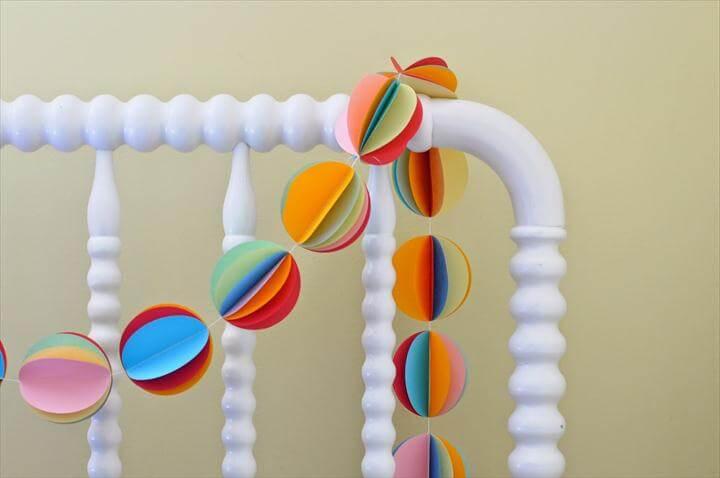 Image: aprettycoollife
Clay Alphabet Magnets: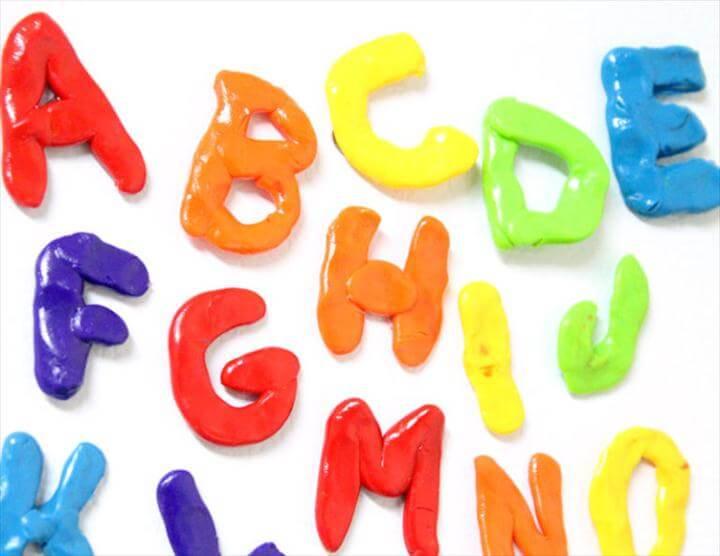 Image: momsandcrafters
Leaf Table Runner: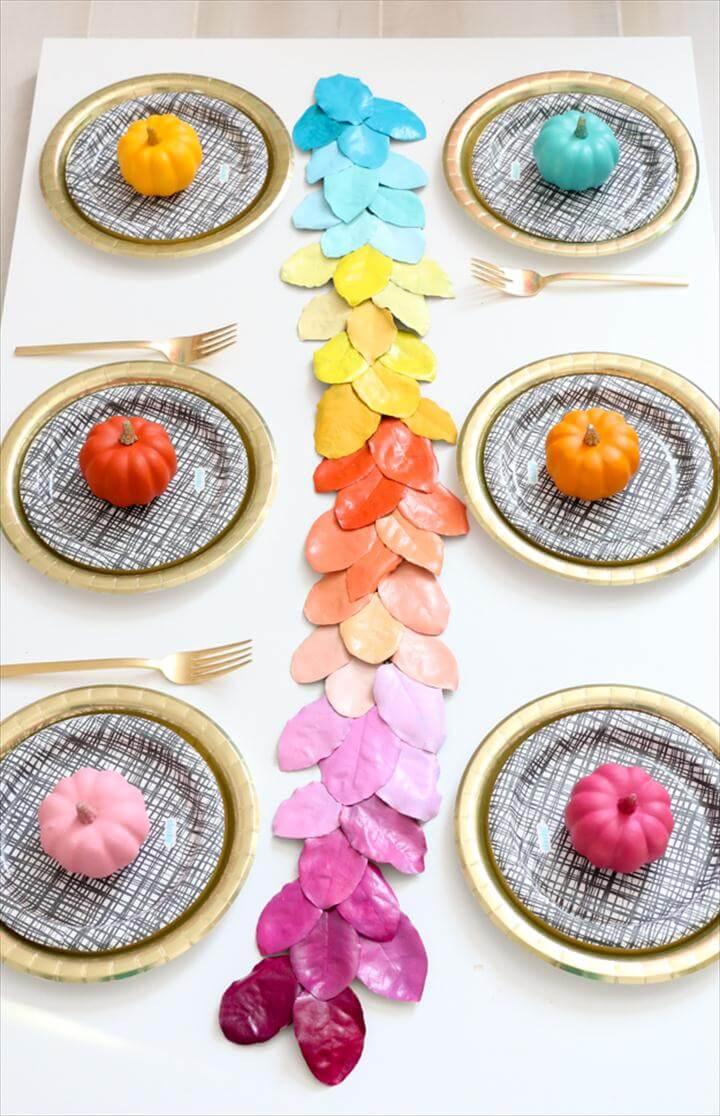 Image: akailochiclife
Rainbow Balloon Arch: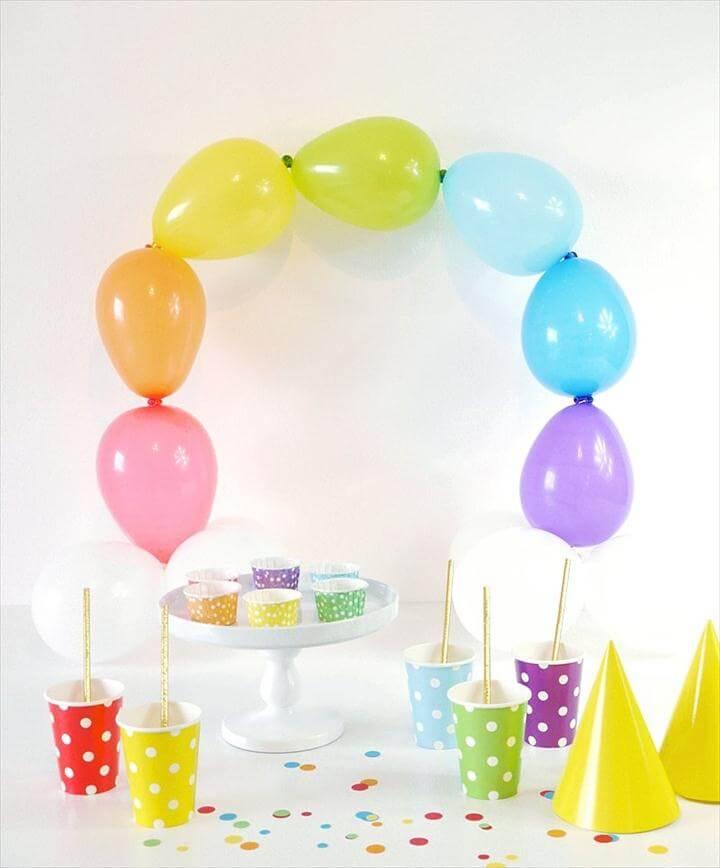 Image: birdsparty
Rainbow Phone Holder: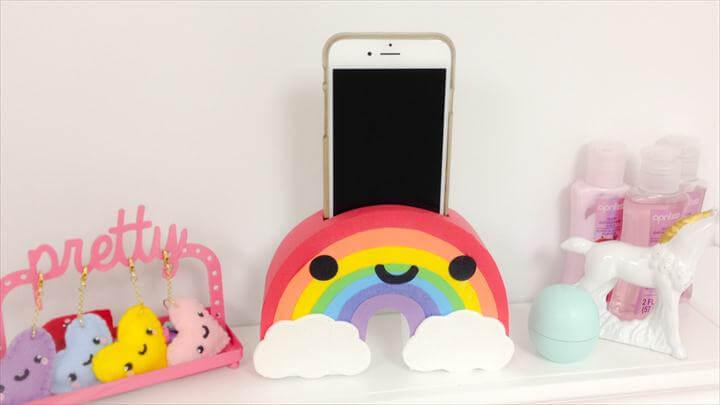 Image: youtube
Rainbow Gumball Necklace: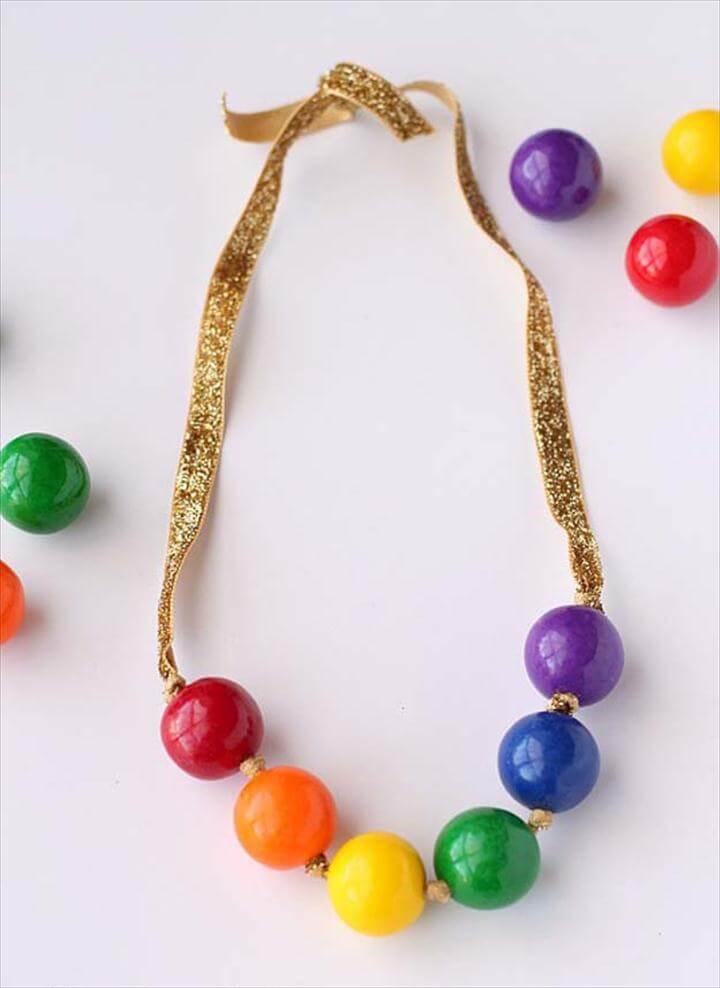 Image: porch
Melted Crayon Rainbow: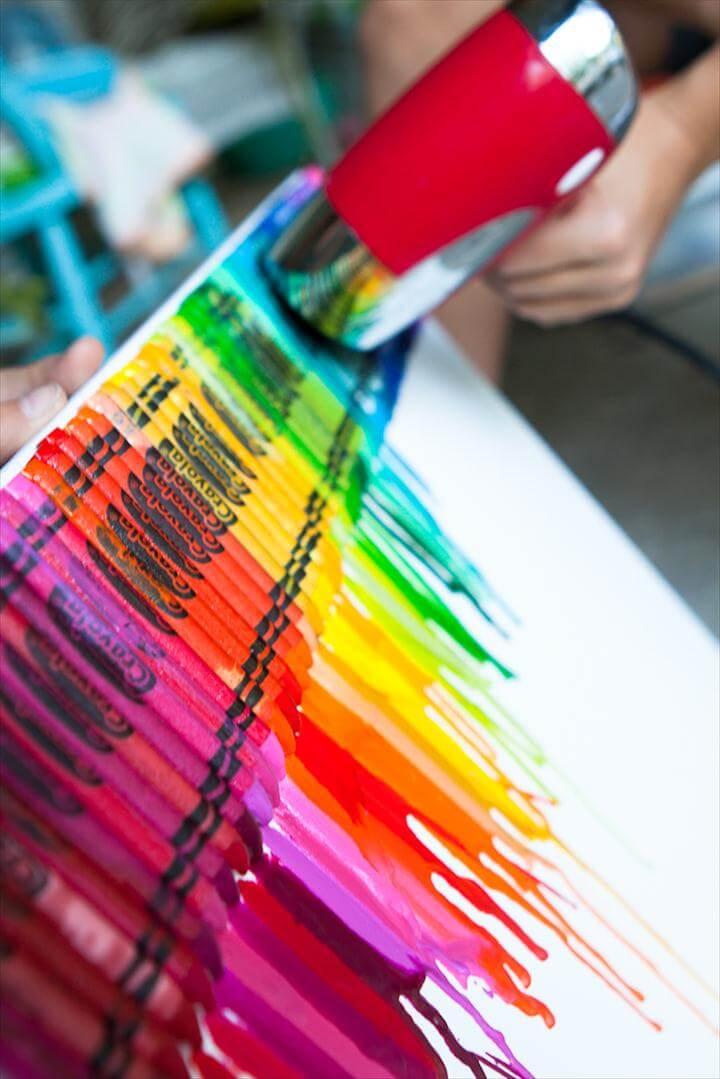 Image: typepad
Rainbow Party Candies Display: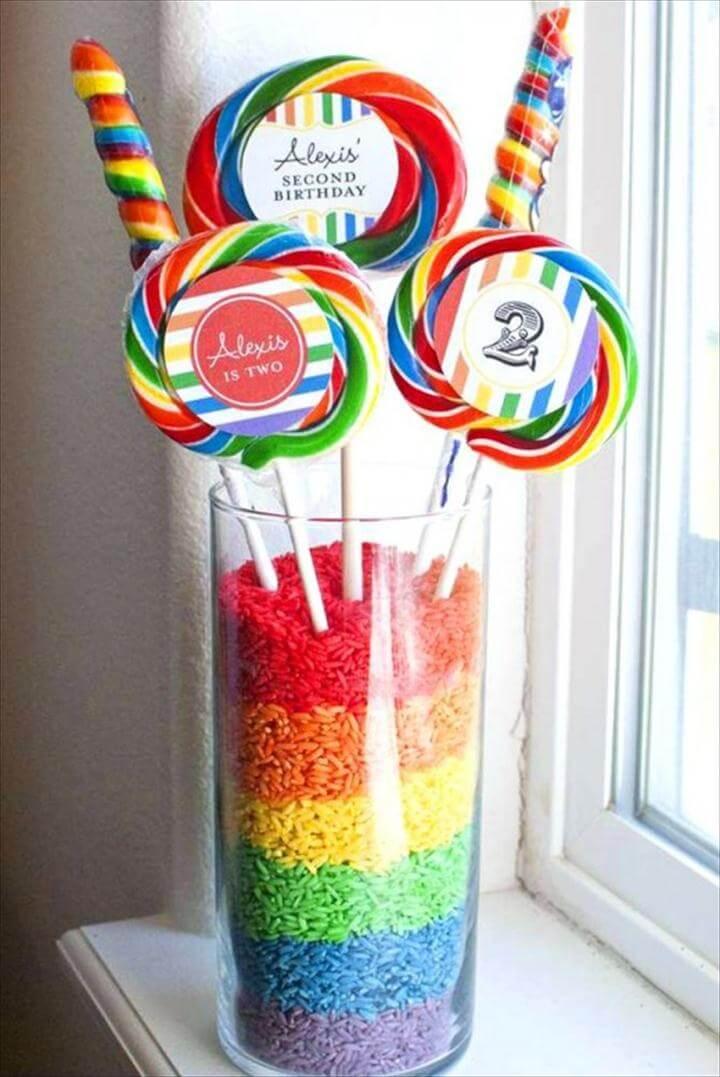 Image: chickabug
Marshmallow Pops: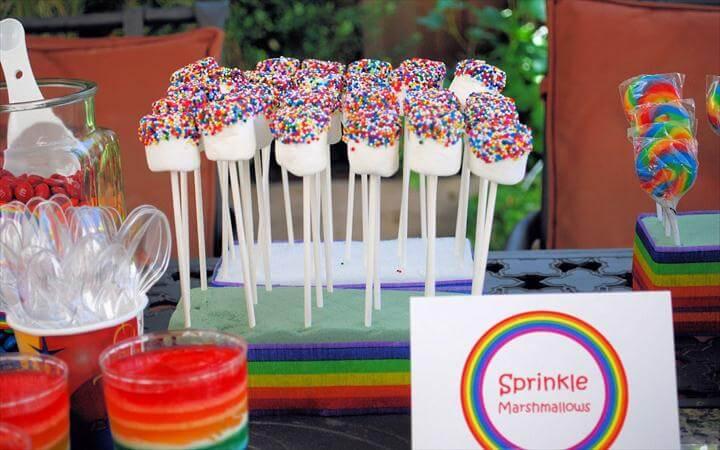 Image: messforless.net
Washi Tape Party Favors: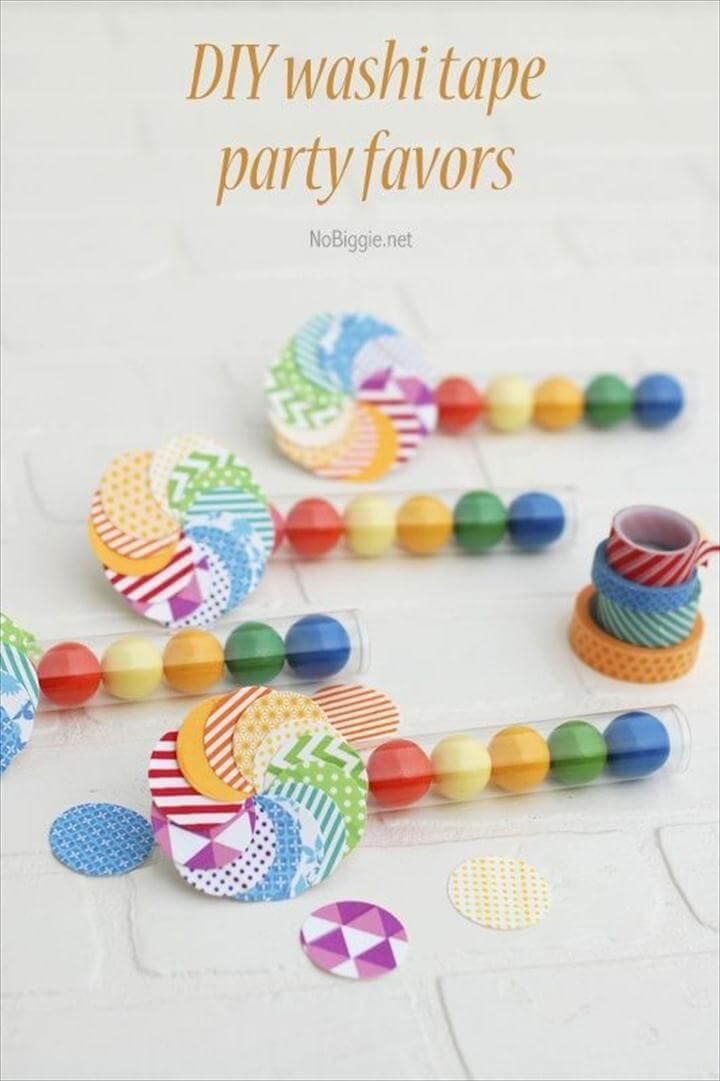 Image: nobiggie.net
Hanging Cloud With Rainbow Ribbon: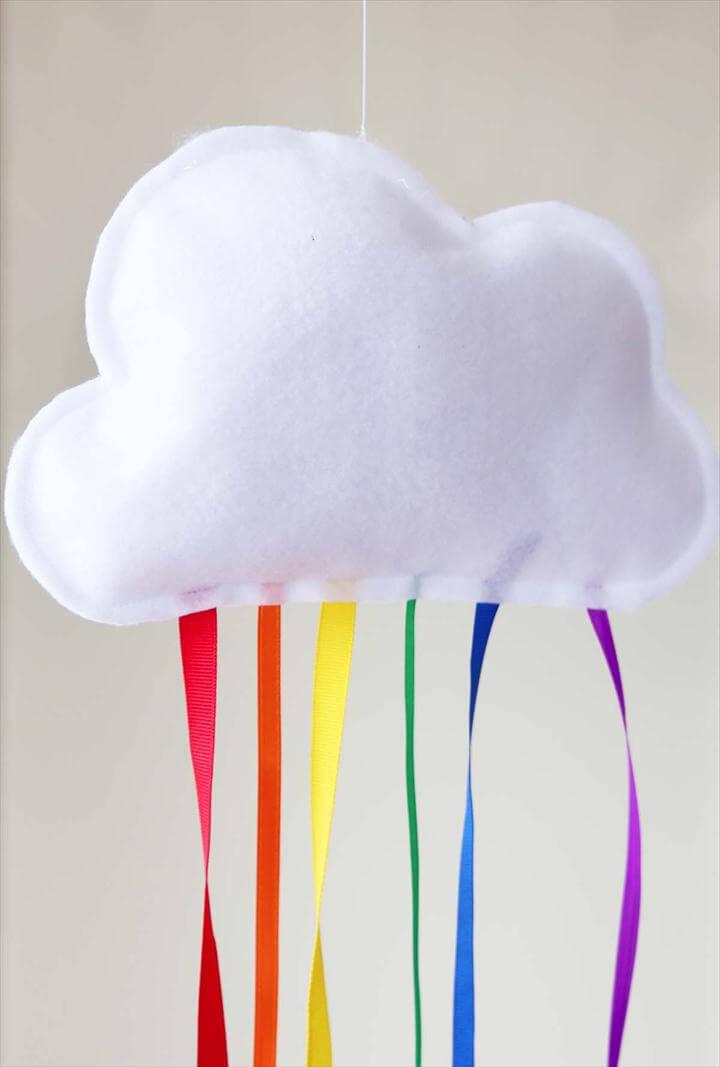 Image: skiptomylou.org
Mini Rainbow Balloon Arch: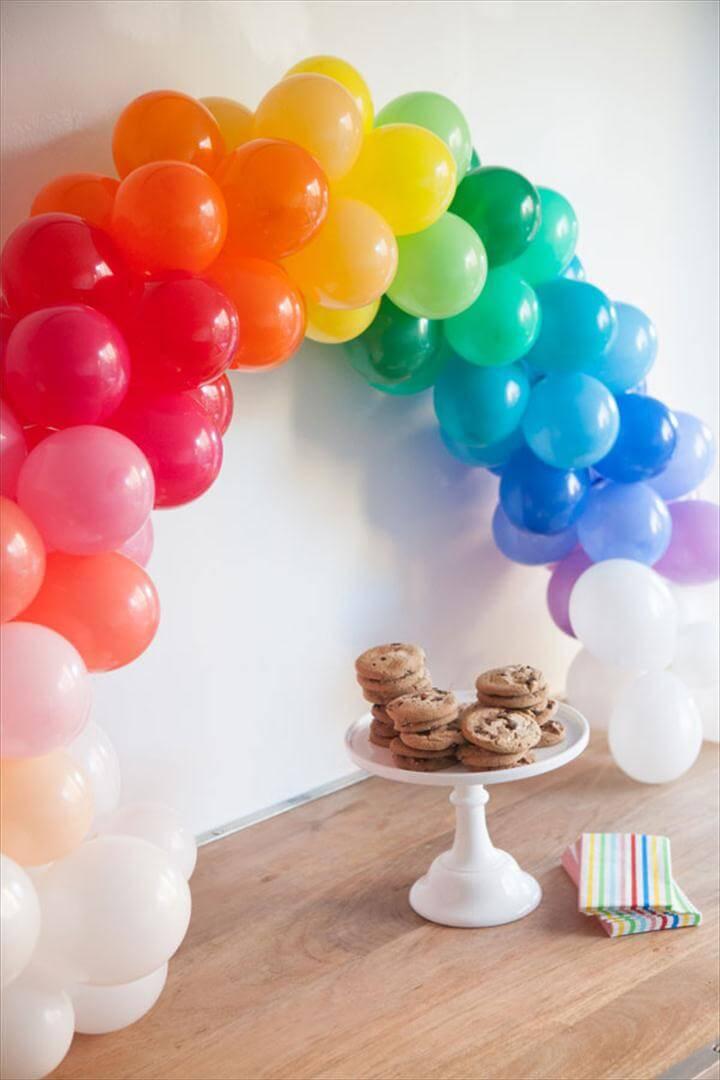 Image: ohhappyday
Rainbow Cookies: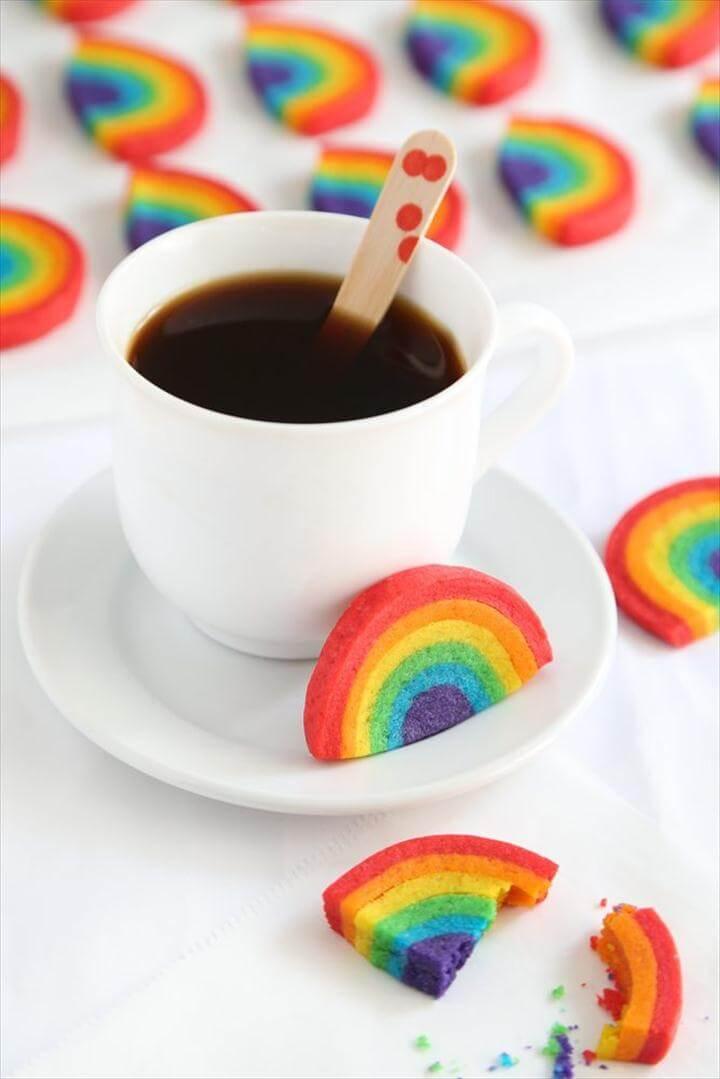 Image: etsy
Summer Rainbow Birthday Party Shirt: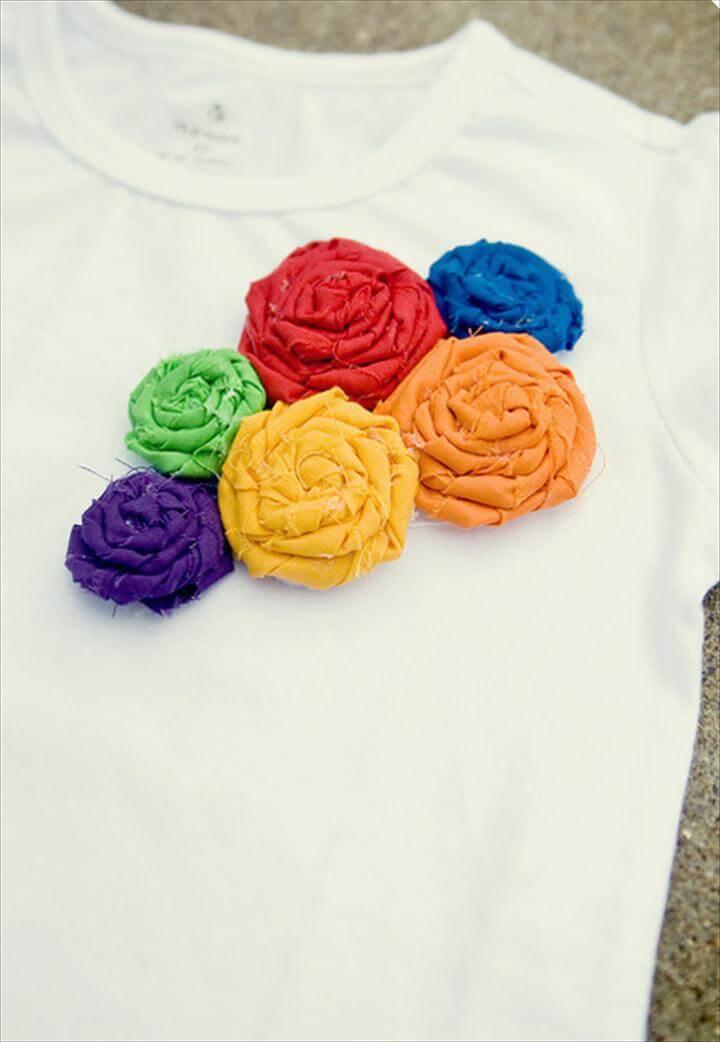 Image: karaspartyideas
Rainbow Cake: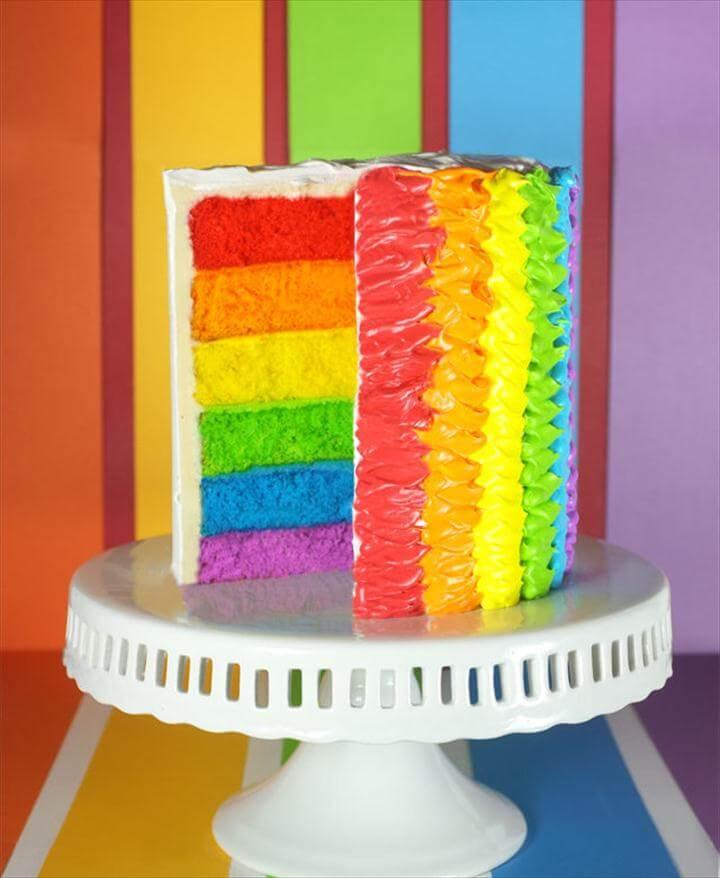 Image: alanajonesmann
Bright Rainbow Pillow: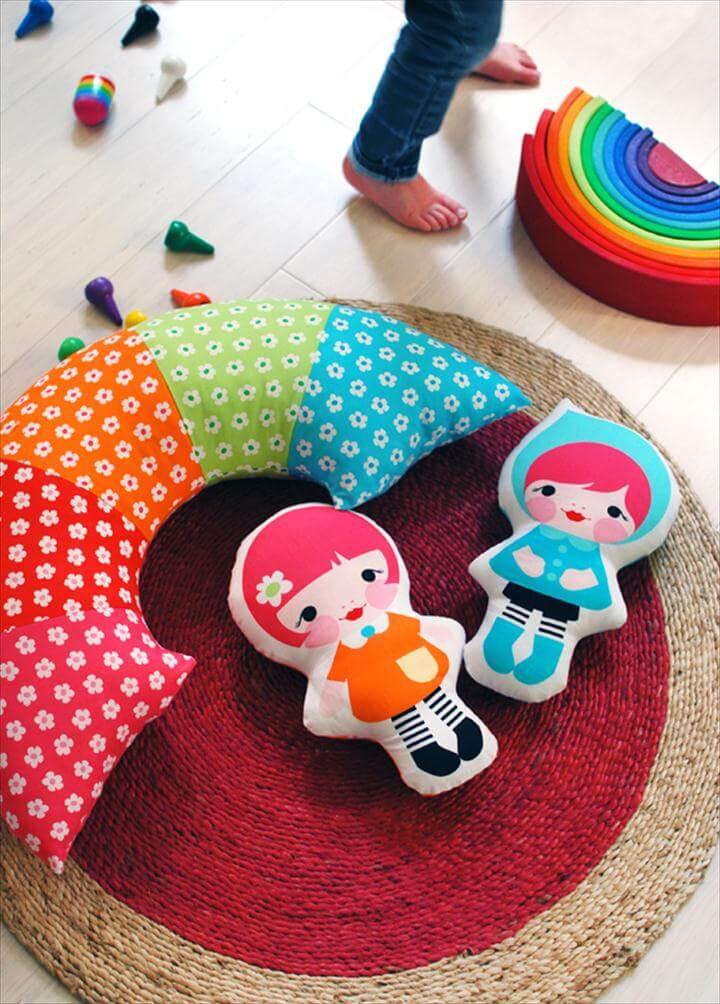 Image: we-are-scout
Solid Granny Square: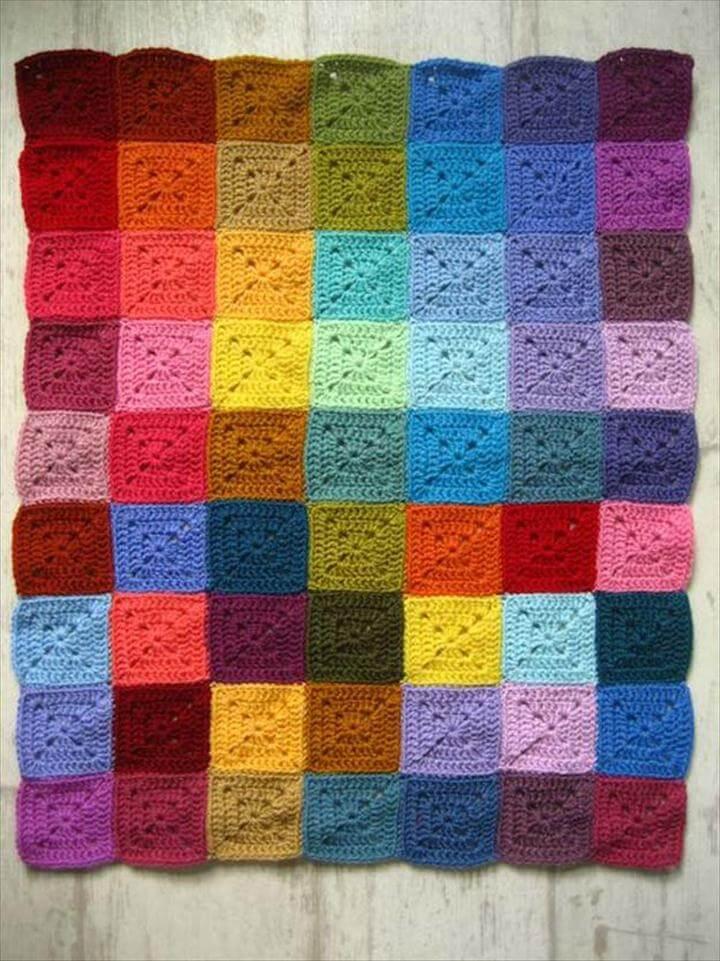 Image: typepad
Rainbow Color Patch Knitted Socks: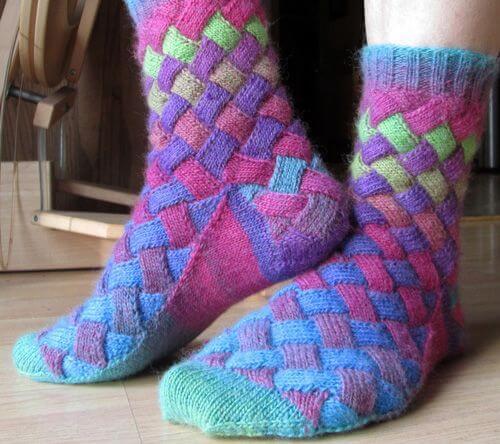 Image: patsknittingandquilting
Colored Homemade Felt Headbands: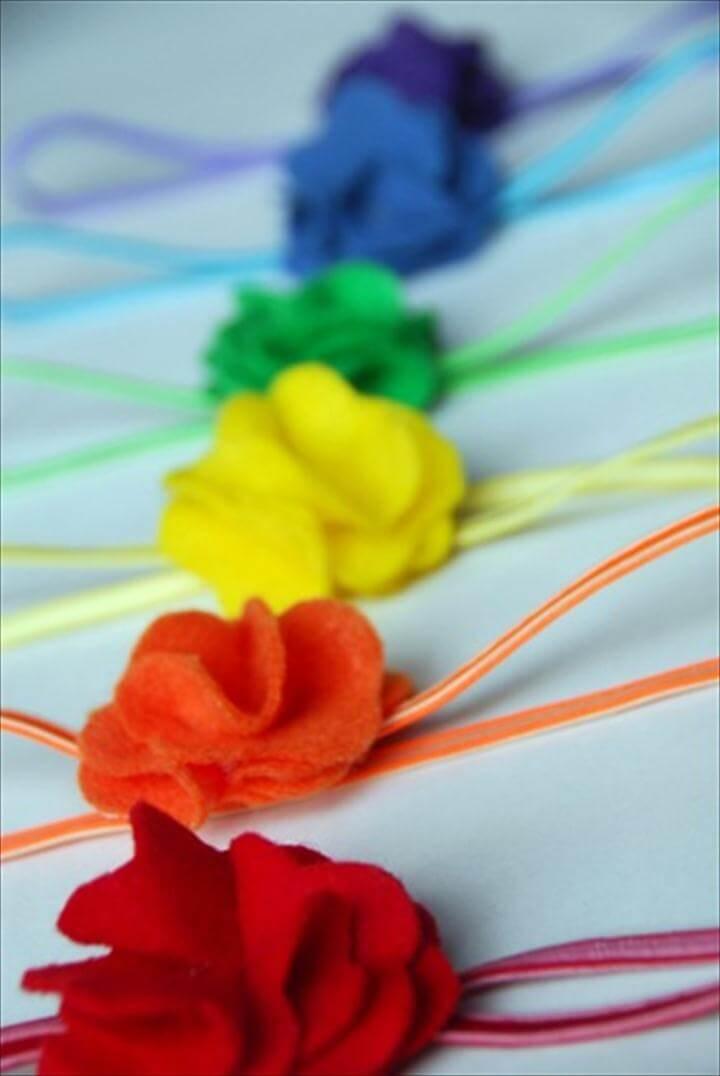 Image: meaningfulmama
Little Pony Birthday Party: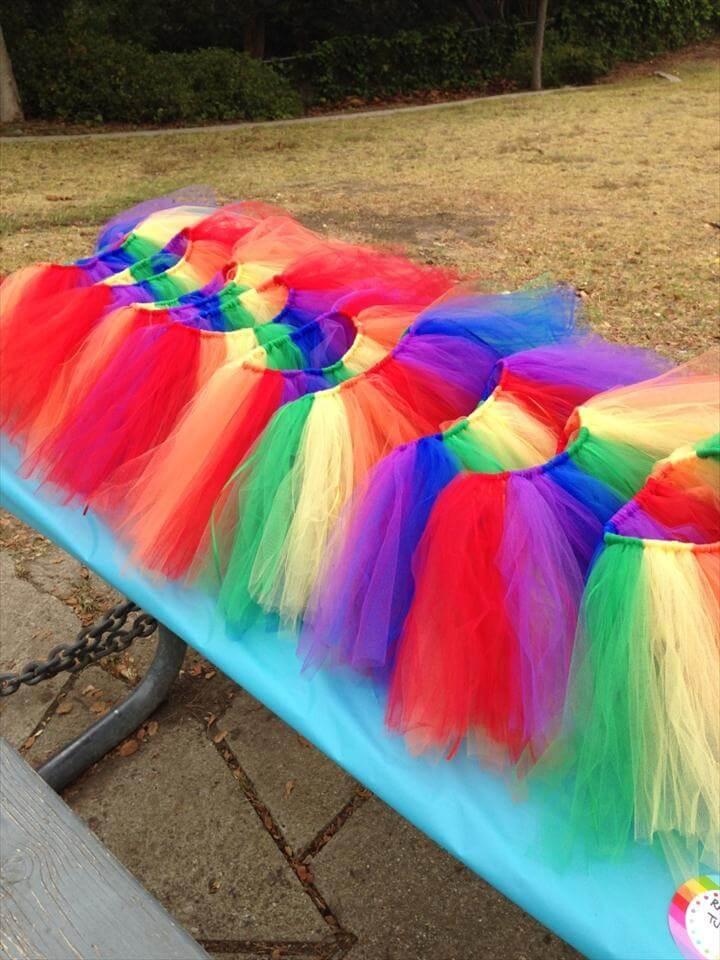 Image: black-dove.net
Felt Rainbow Craft Pillow: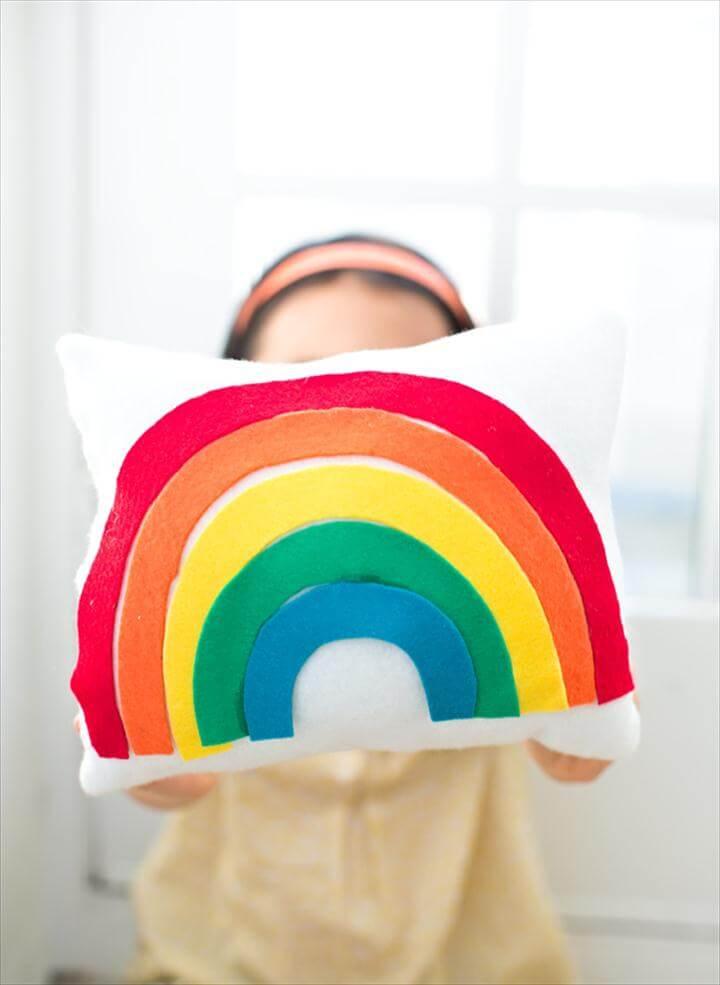 Image: hellowonderful.co
Vibrantly Colored Coffee Filter Flowers: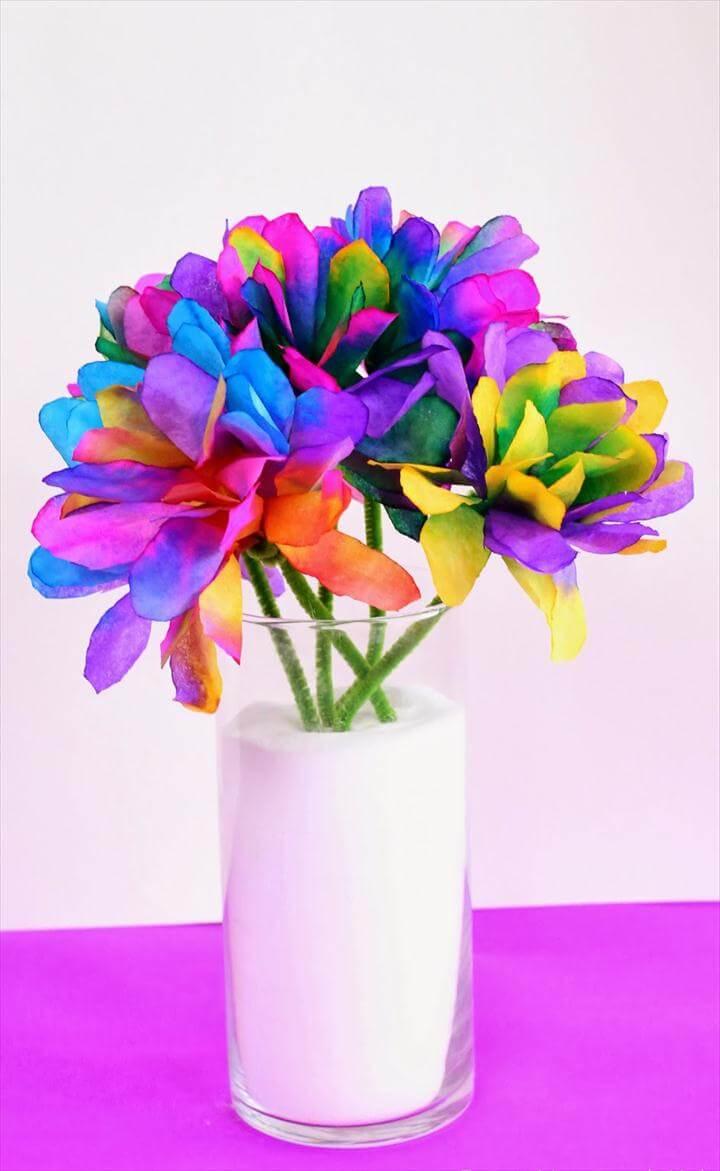 Image: funathomewithkids
Watercolour Backpack: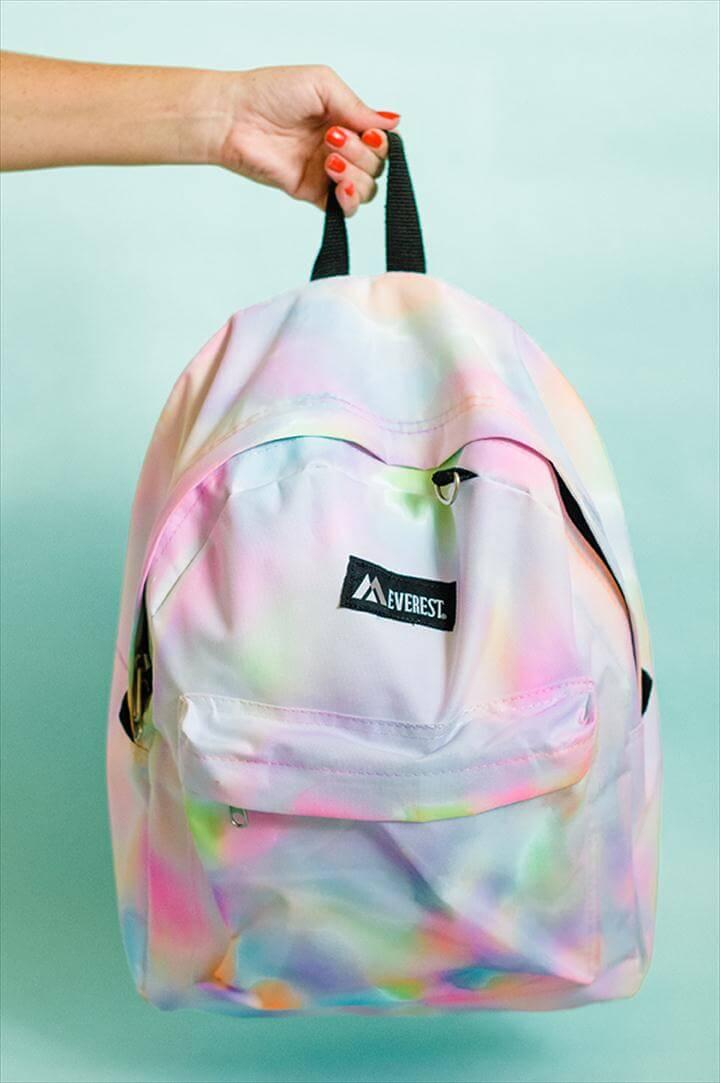 Image: momtastic
Merino Wool Felt Sheets: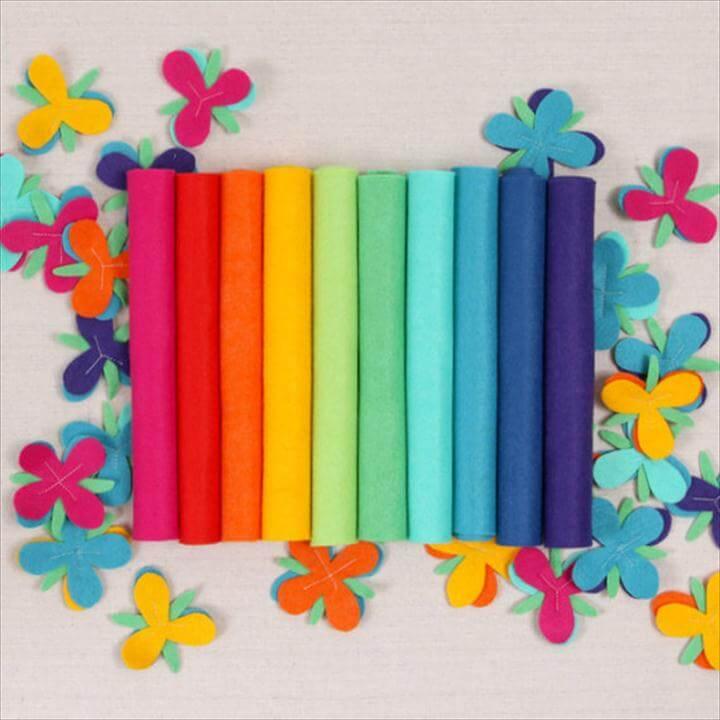 Image: filzfelt
Petal Cake: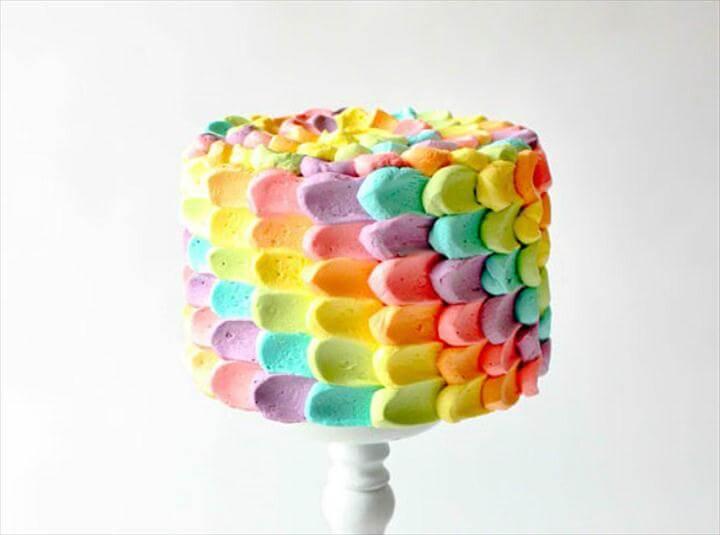 Image: paperpigeon.be
Thank You DIY Card: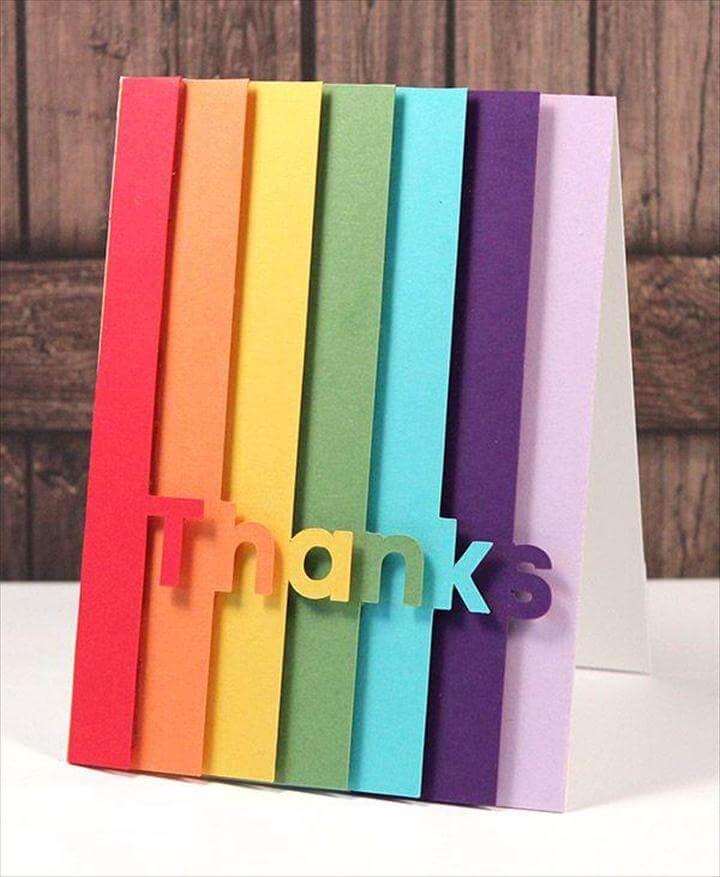 Image: youtube
Dining Room Chairs: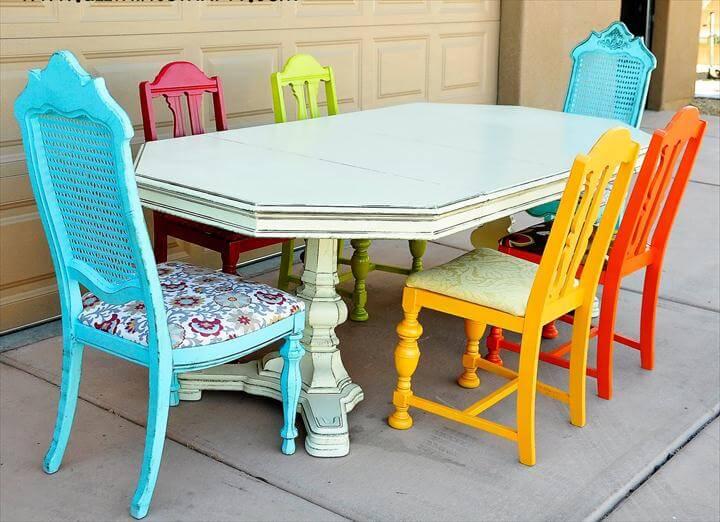 Image: allthingsthrifty
Rainbow DIY Tray: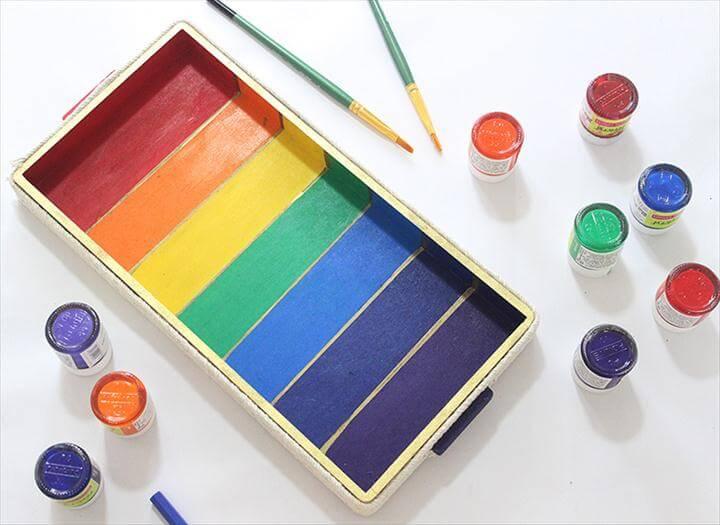 Image: thecraftables
Yarn String Heart Cards: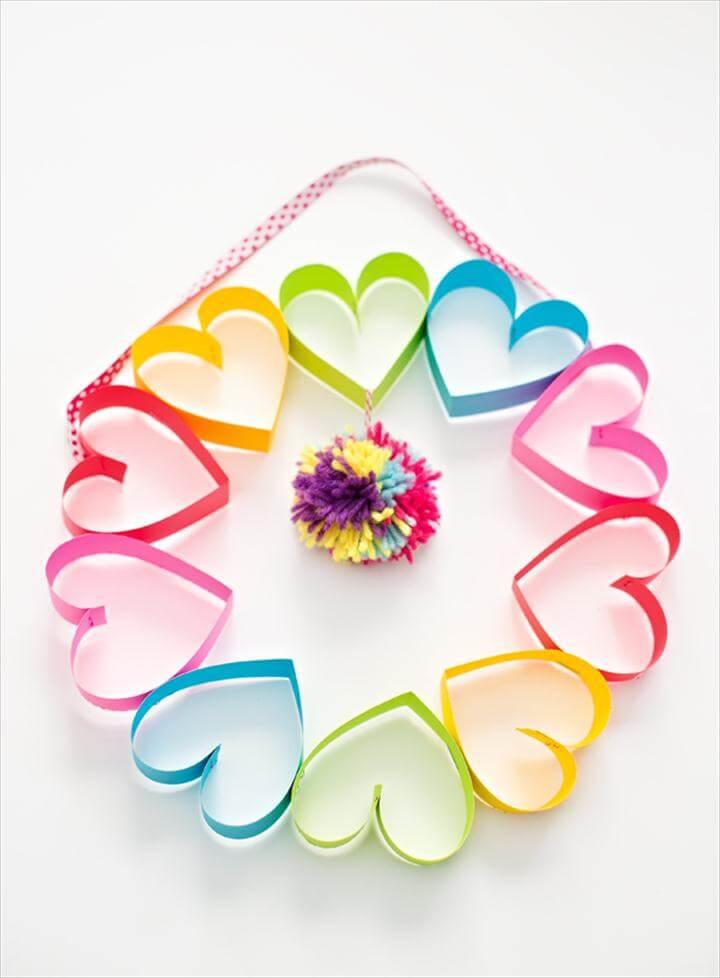 Image: hellowonderful.co
Crochet Baby Booties: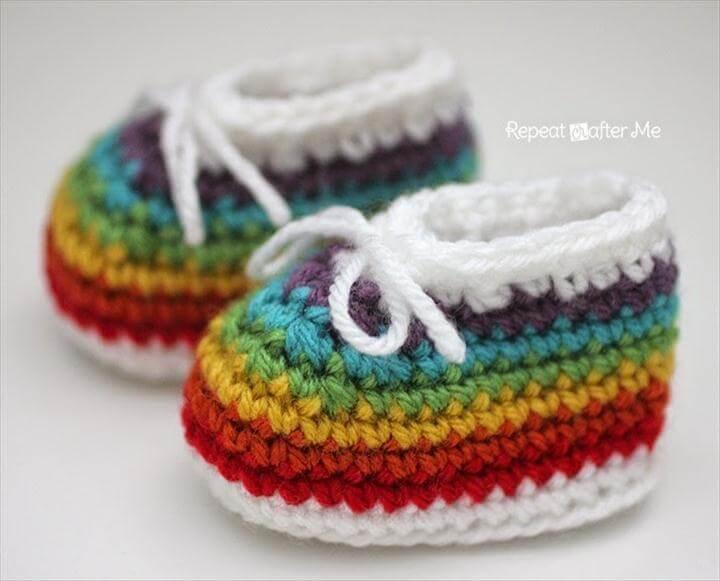 Image: repeatcrafterme
Rainbow Crystals: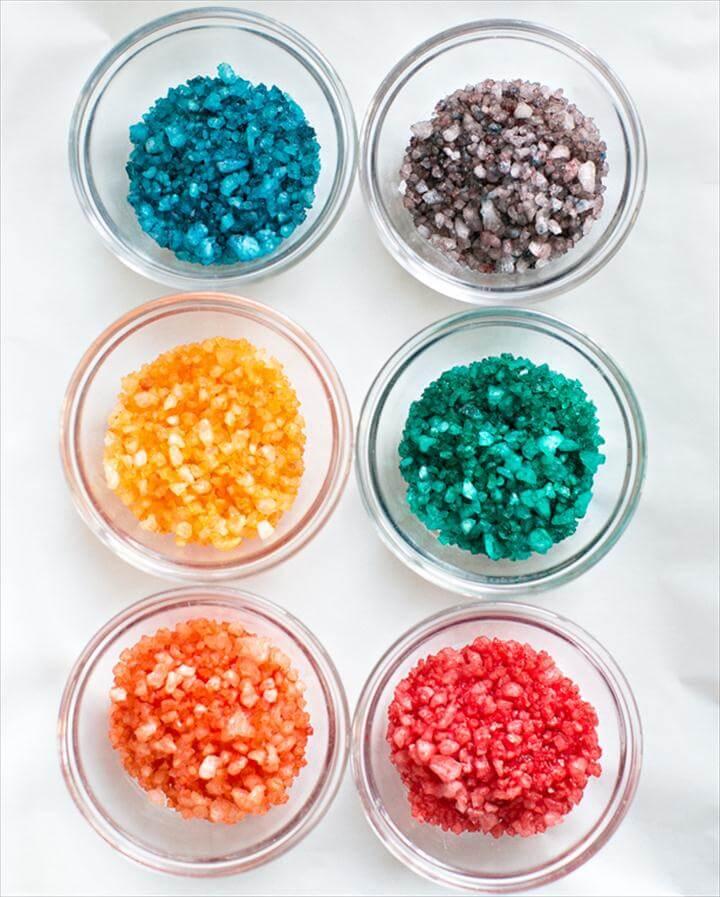 Image: hellowonderful.co
Paper Hearts: DIY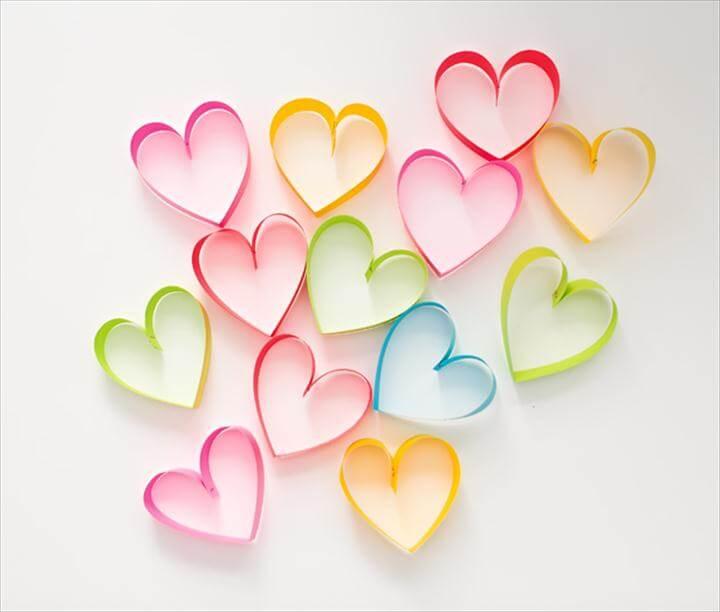 Image: hellowonderful.co
Rainbow Vases: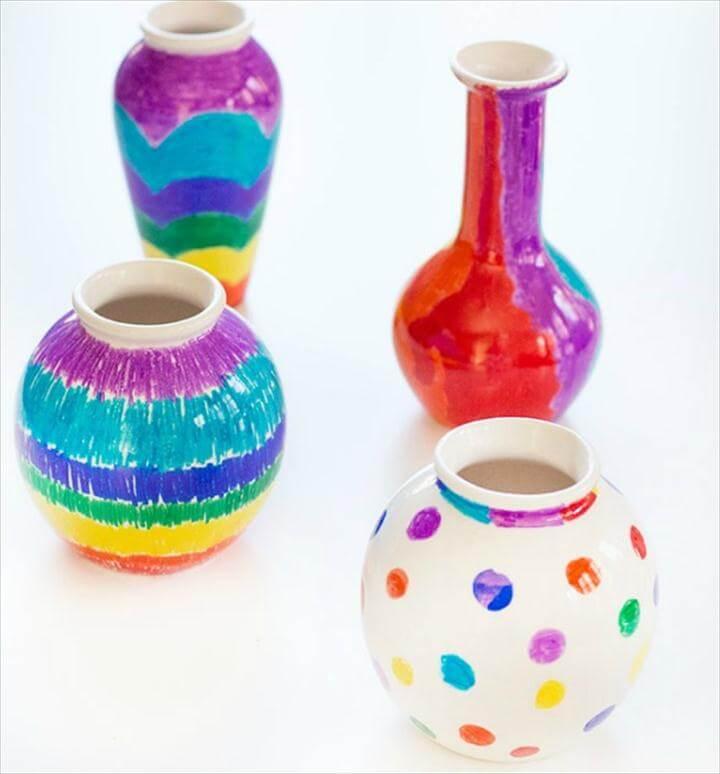 Image: familyfoodandfaith
Colorful Outdoor Clock: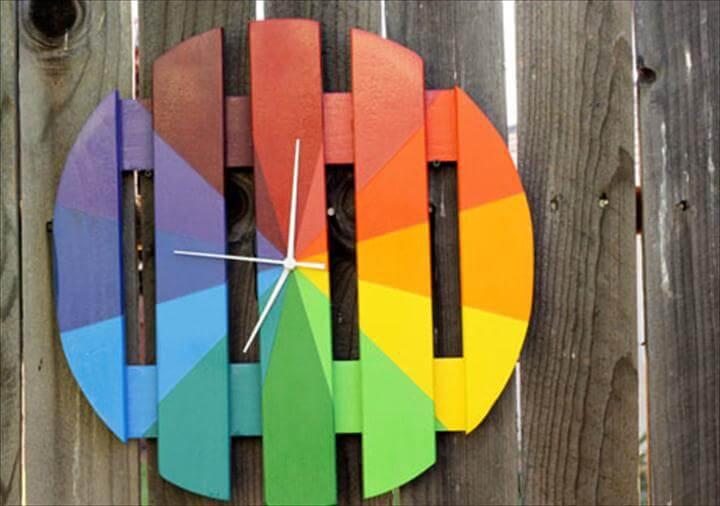 Image: happinessishomemade.net
Glowing Bouncy Ball: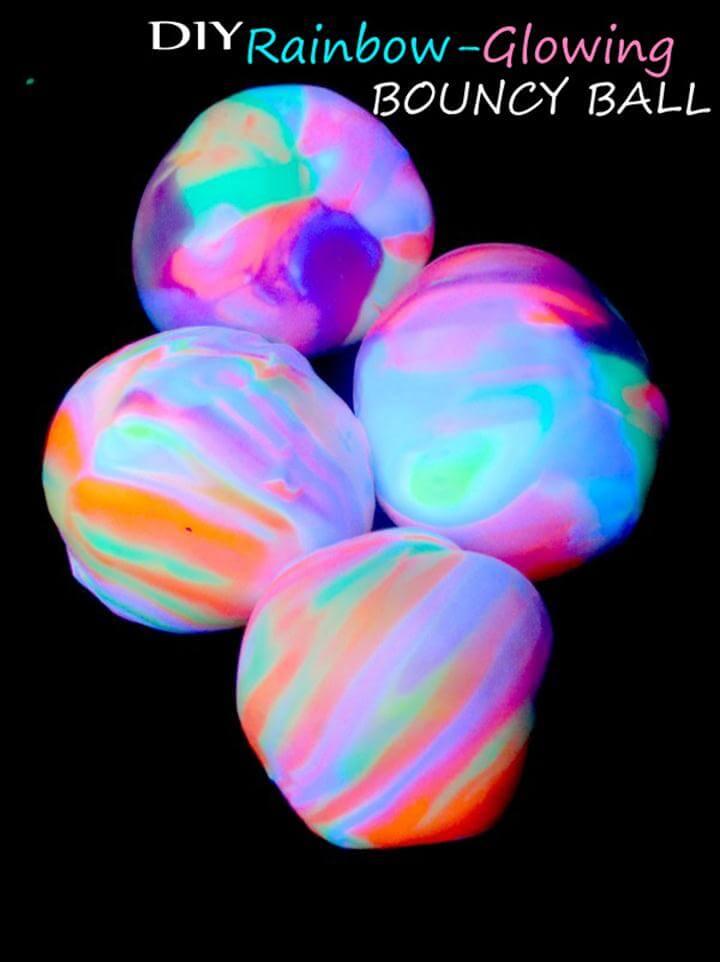 Image: holicoffee
Felt Tree Ornaments: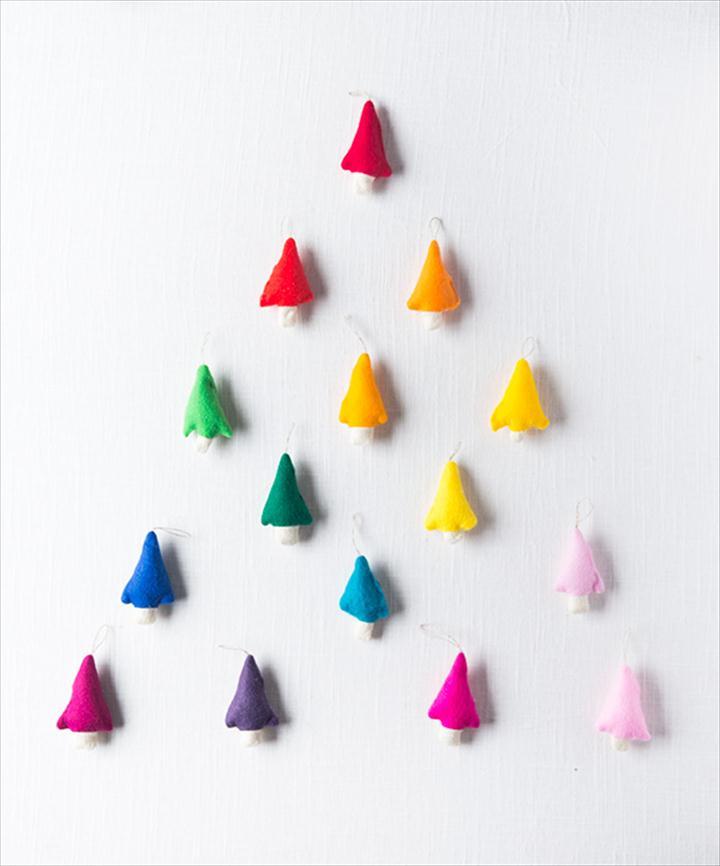 Image: sayyes
Bite-Size Rainbow Bites: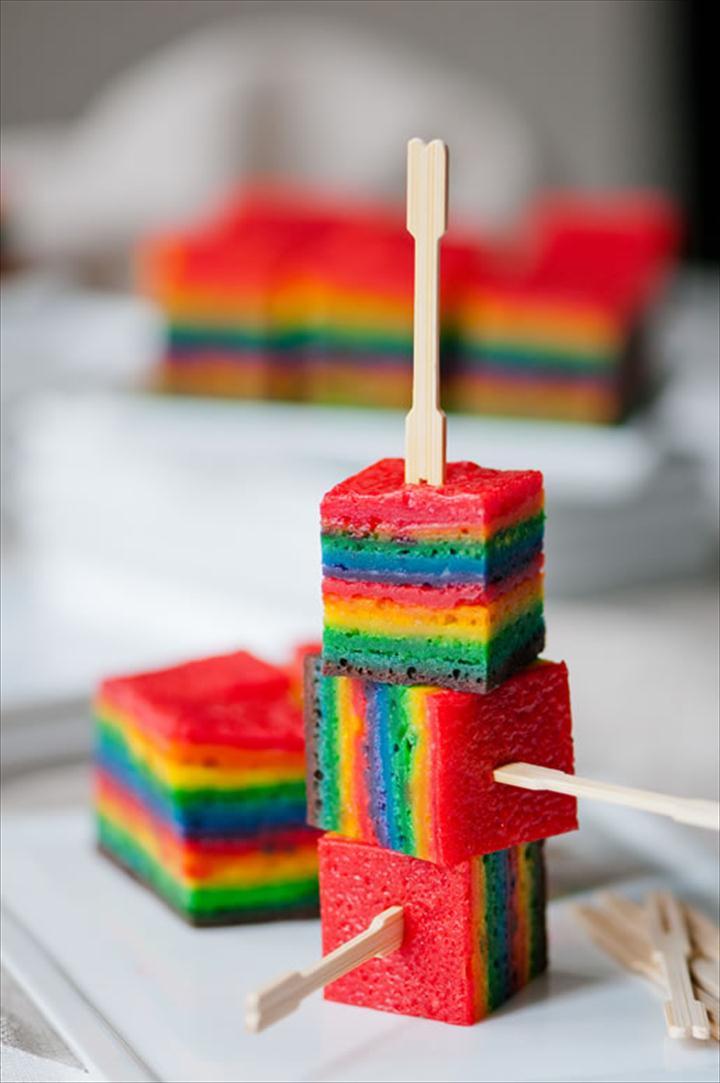 Image: hungryrabbit
Mother's Day Gift Wrap: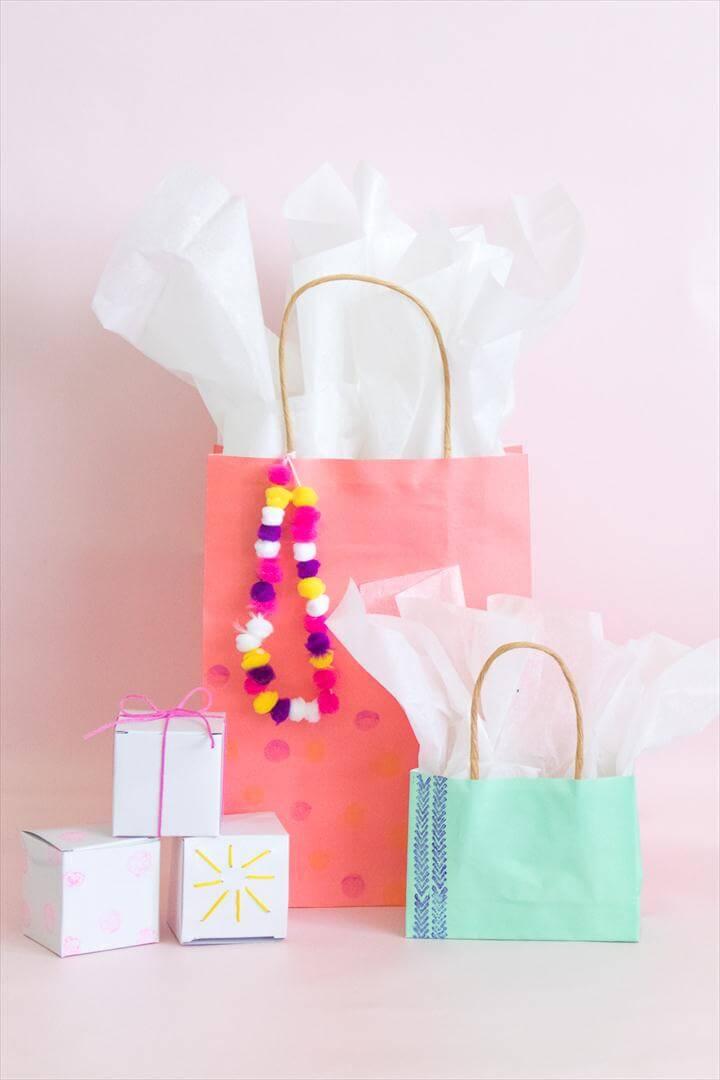 Image: clubcrafted
Rainbow Walked Apron: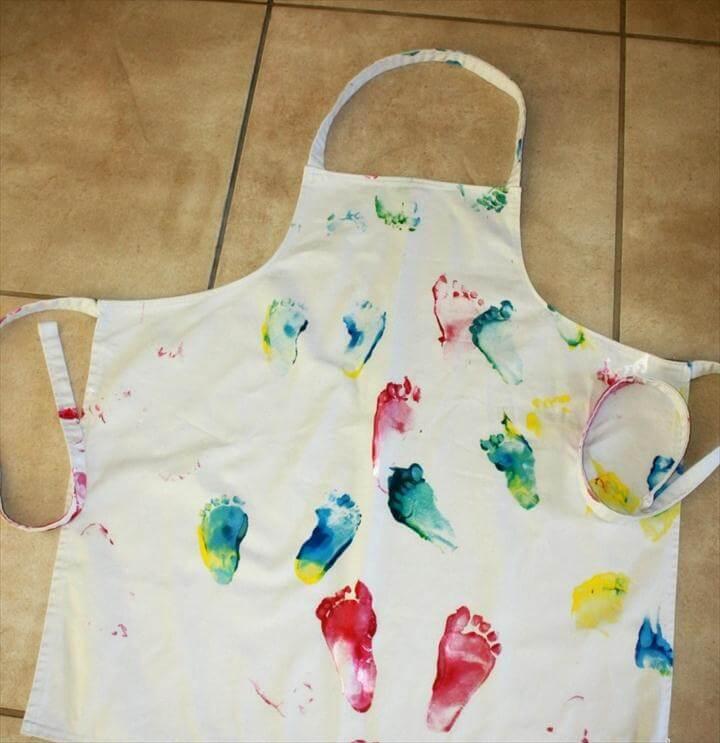 Image: emmaowl
Amazing Rainbow Crafts: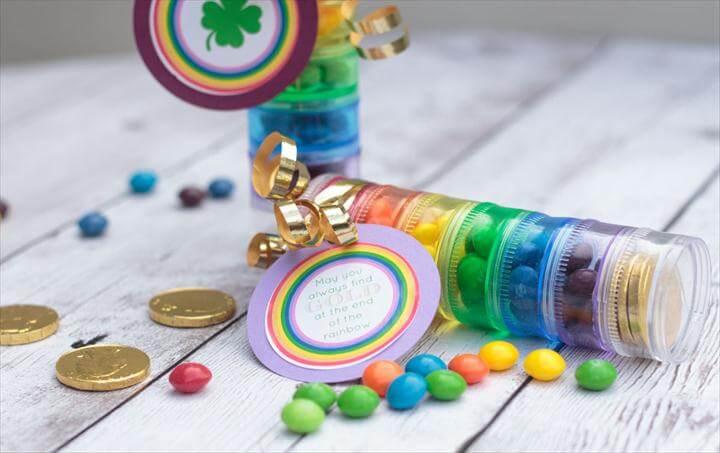 Image: greensboro
Sensory Rainbow: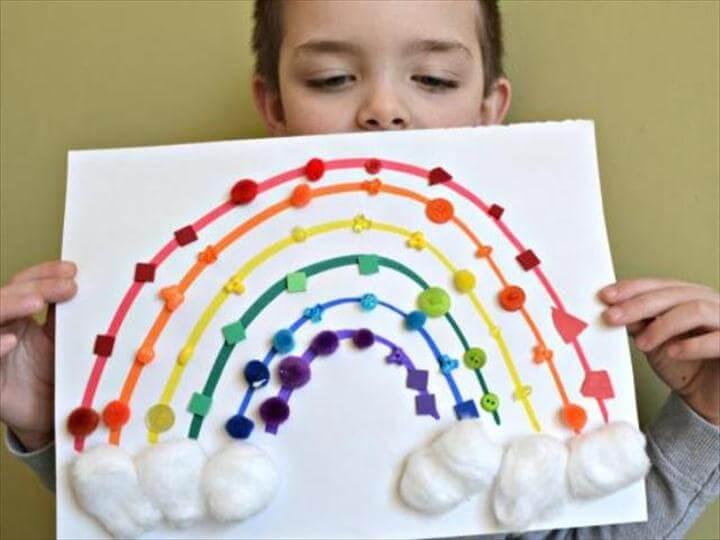 Image: kidsomania
Rainbow In A Jar: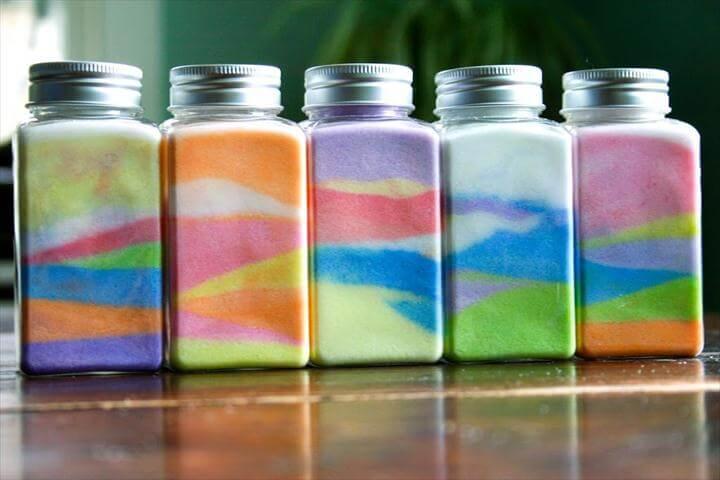 Image: flaxandtwine
Rainbow Star Crayons: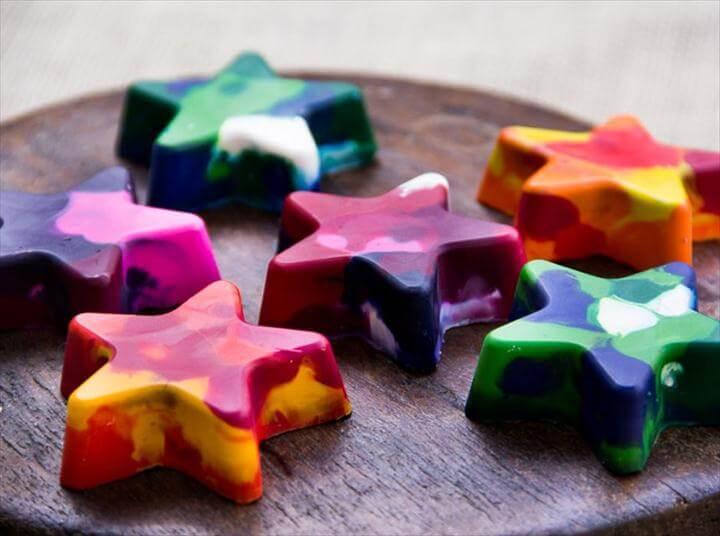 Image: moonfrye
Rainbow Paper Wreath: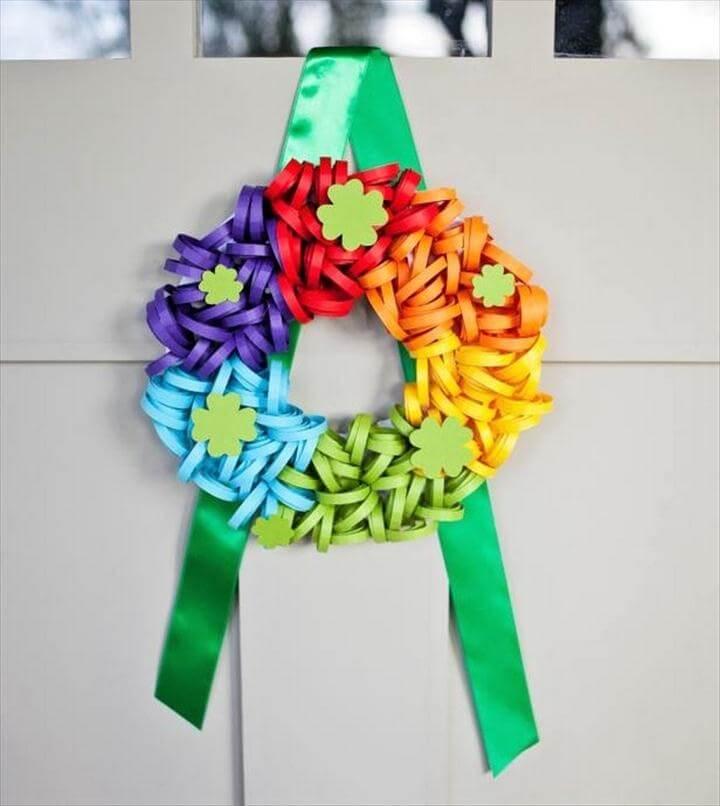 Image: hgtv
Baby Shower Party: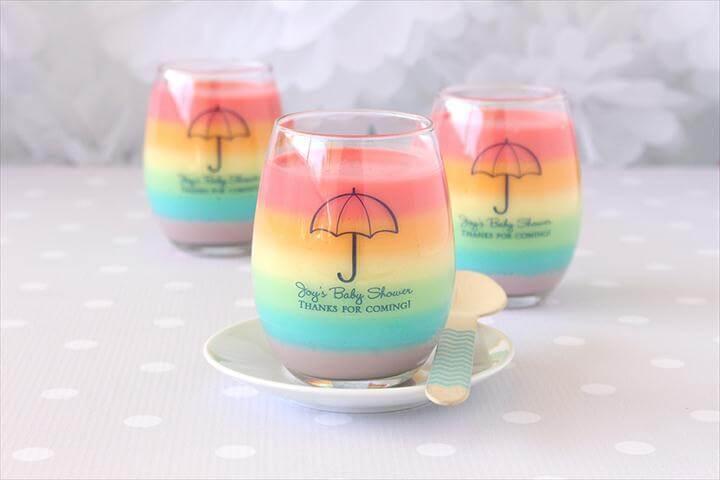 Image: cczsjustjelly.blogspot
Crayon Candles: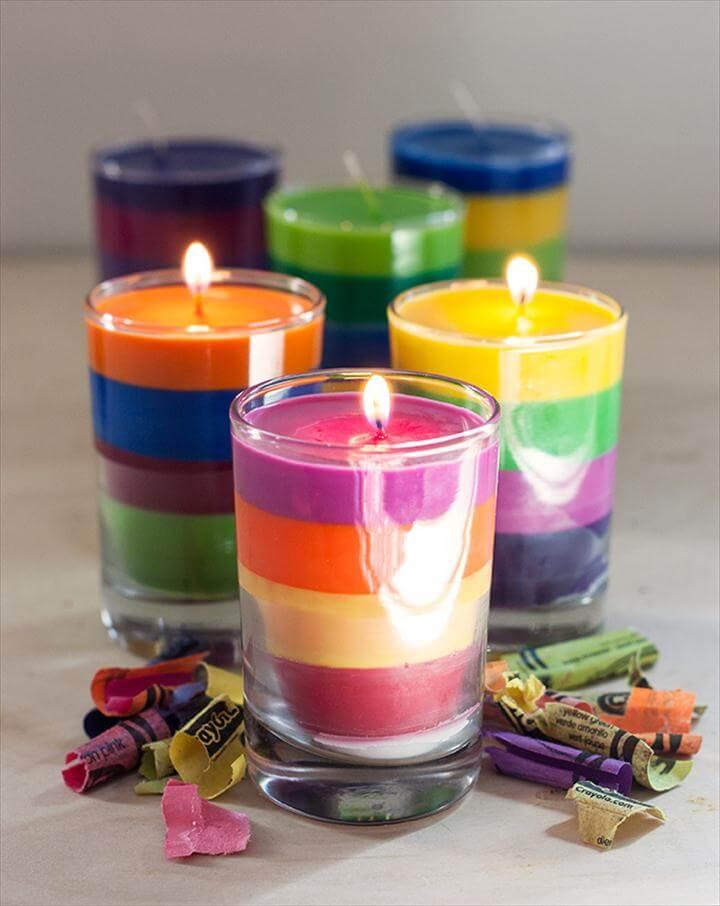 Image: adventures-in-making
Leather Bracelet: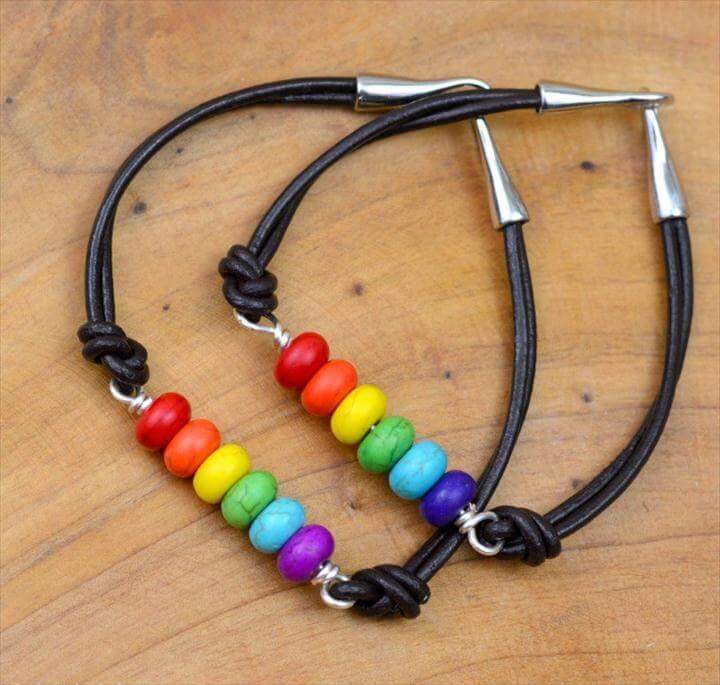 Image: consumercrafts
Felt Scalloped Pillow: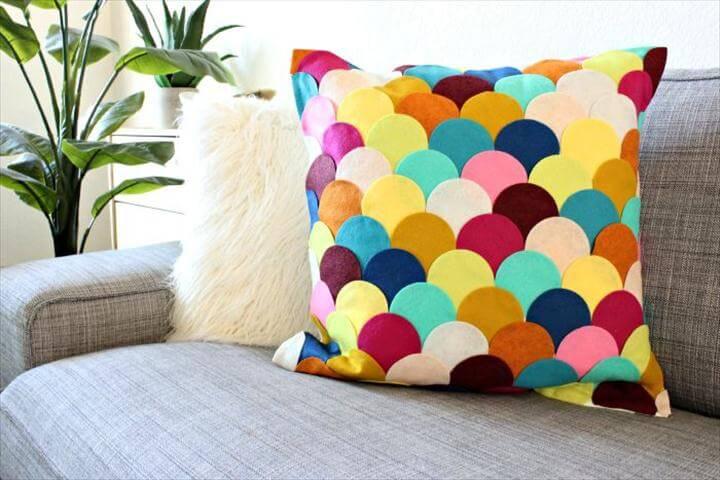 Image: classyclutter.net
White Non-pareils Rainbow Cake Pops: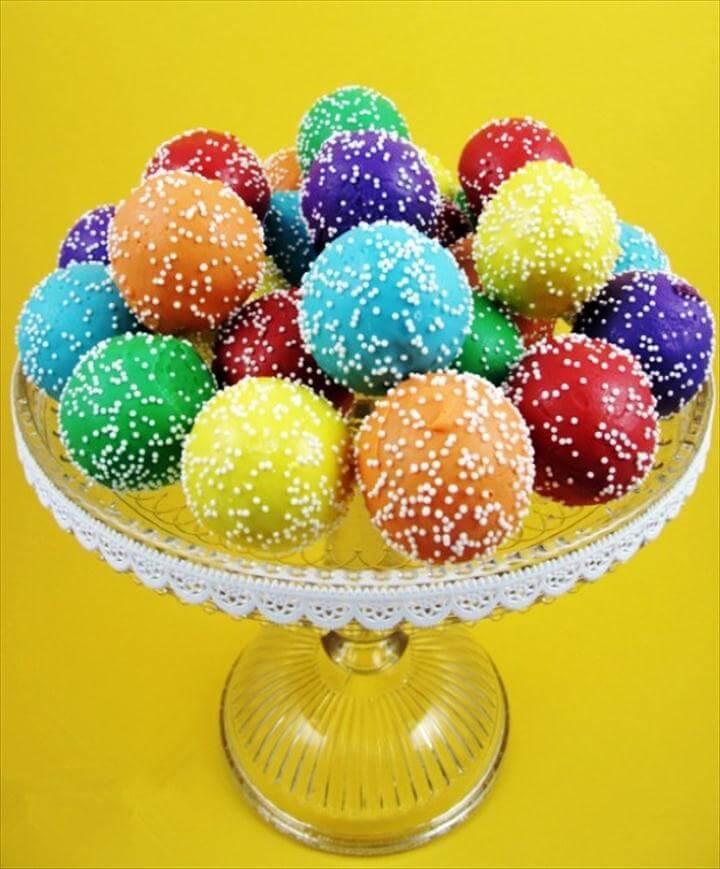 Image: youtube
Rainbow Doodle Birthday Cake: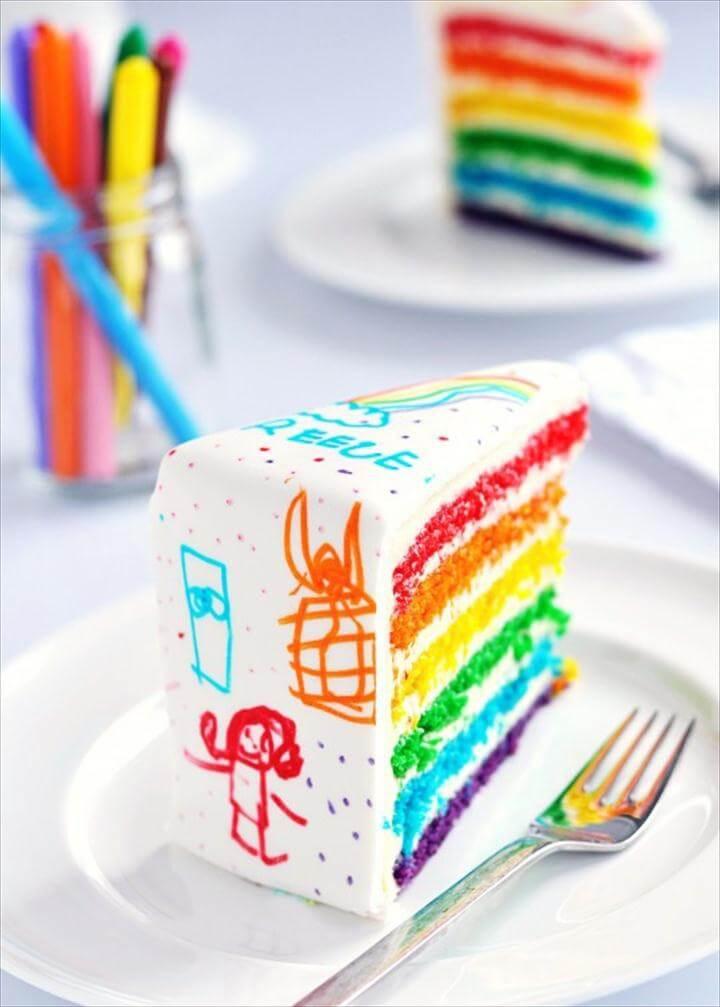 Image: foodideasrecipes
Butterfly Cork Craft: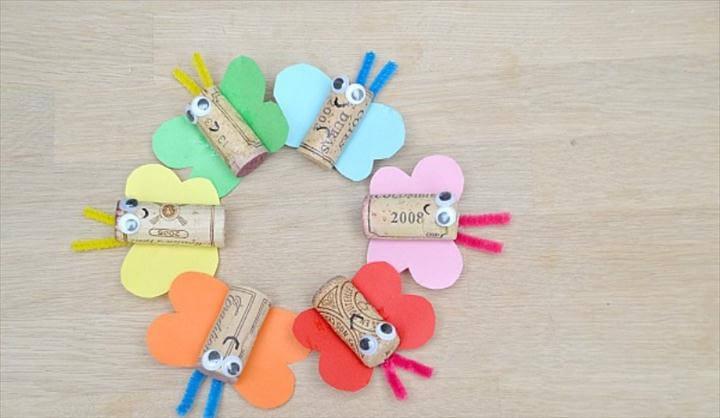 Image: kidsomania
Surprise Cake: DIY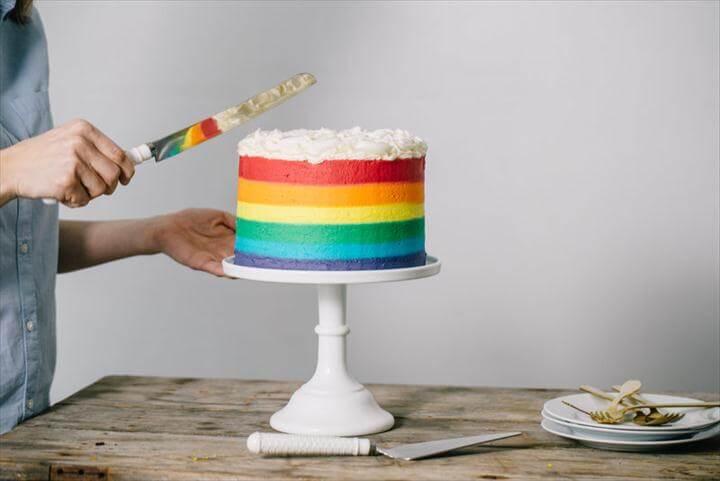 Image: jennycookies
Race Cars Birthday Party: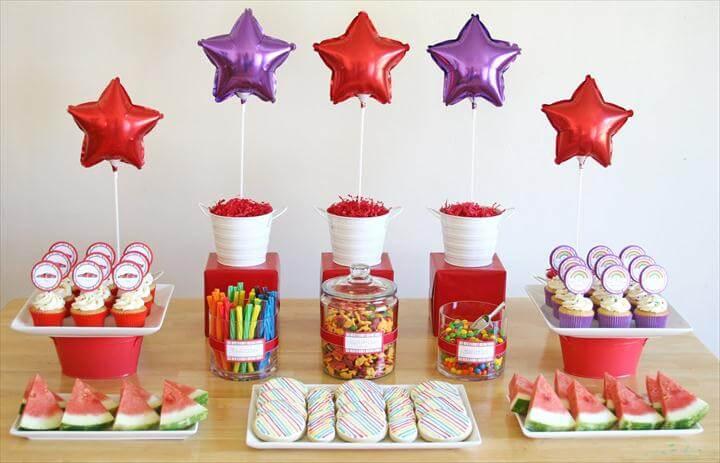 Image: glorioustreats
Snapchat Filter Costumes: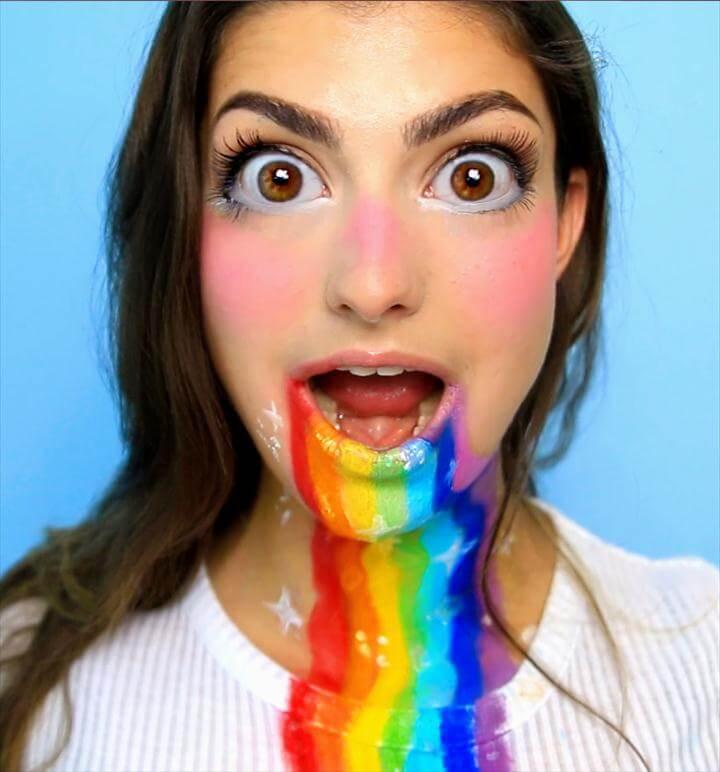 Image: youtube
Rainbow Colored Fruit Kabobs: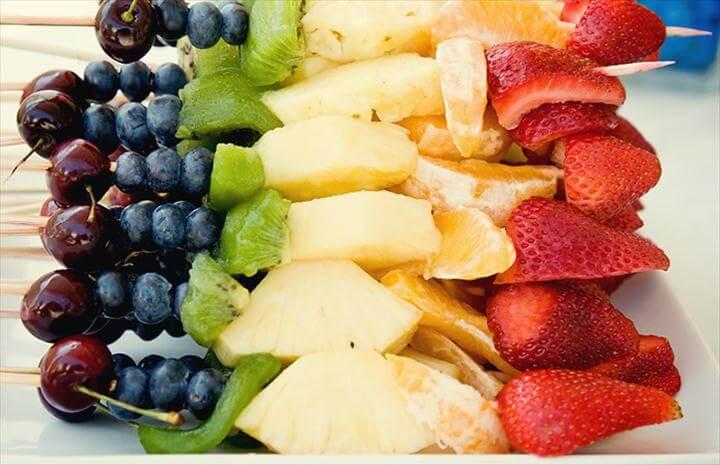 Image: theodysseyonline
Rainbow Pasta: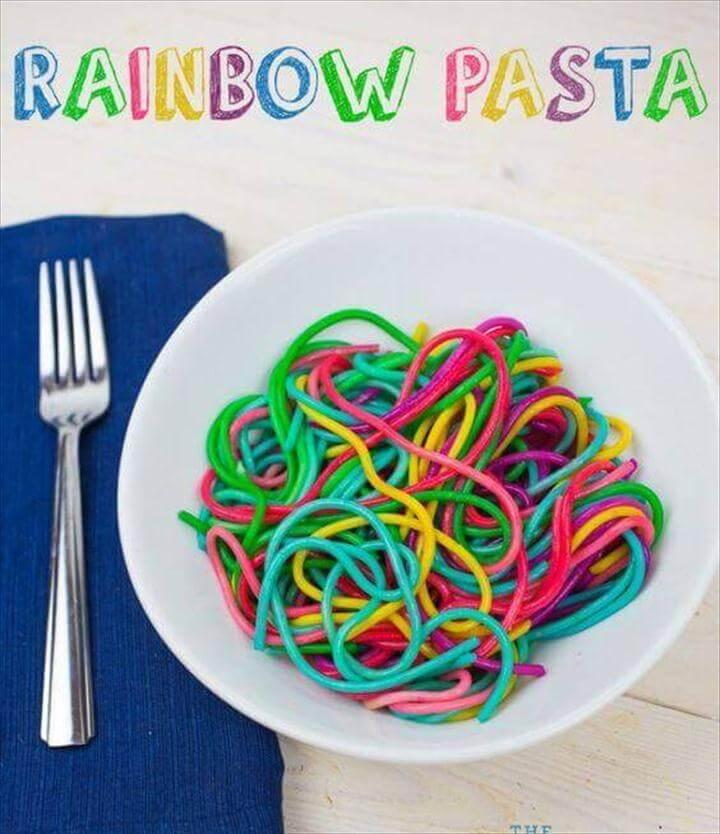 Image: kidsactivitiesblog
Excellent Rainbow Mason Jar Chandelier: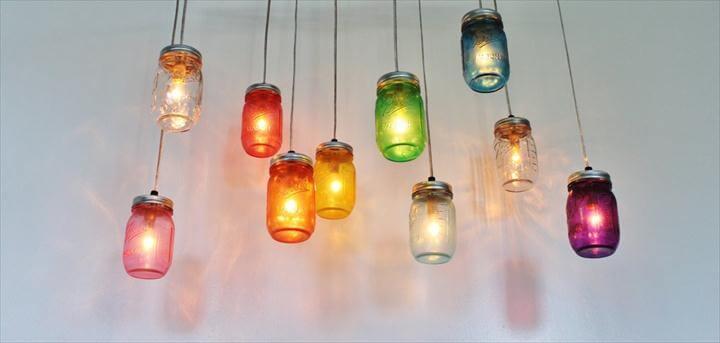 Image: vietbao.vn
Rainbow Party Candy Bottle: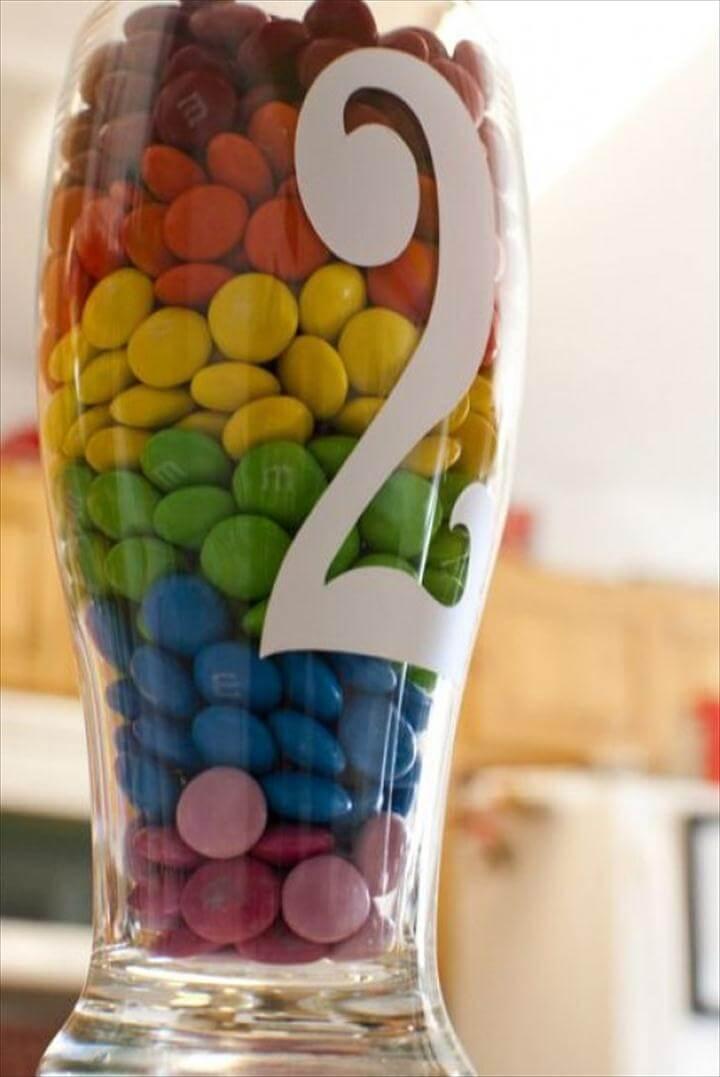 Image: lunchdc
Charming Rainbow Birthday Party: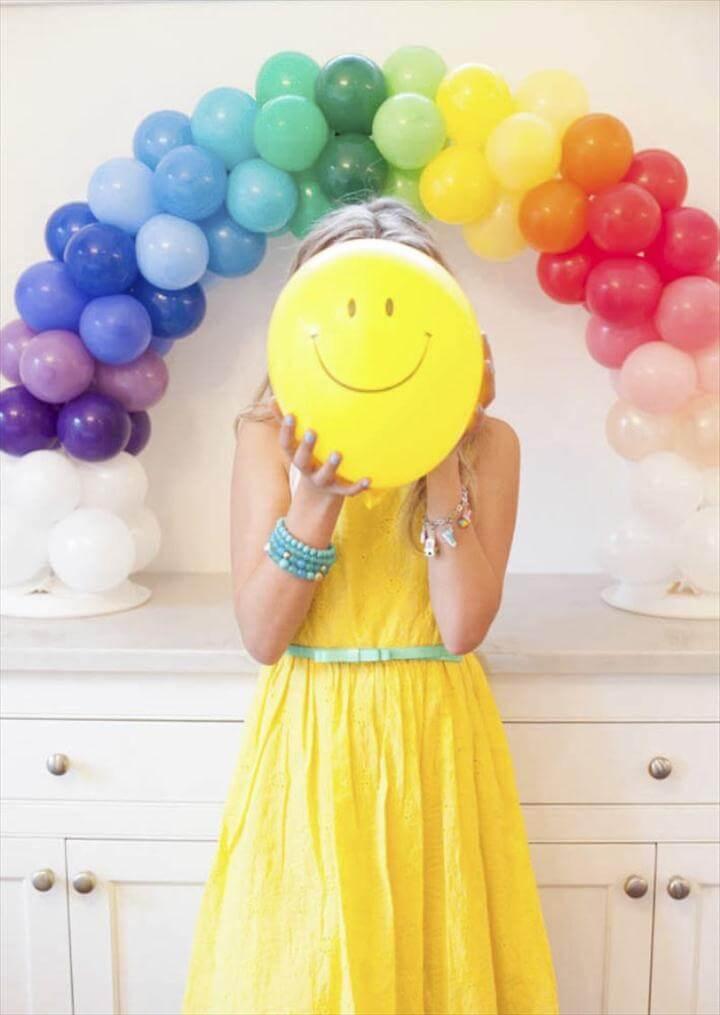 Image: thedailymeal
Rainbow Accent Wall: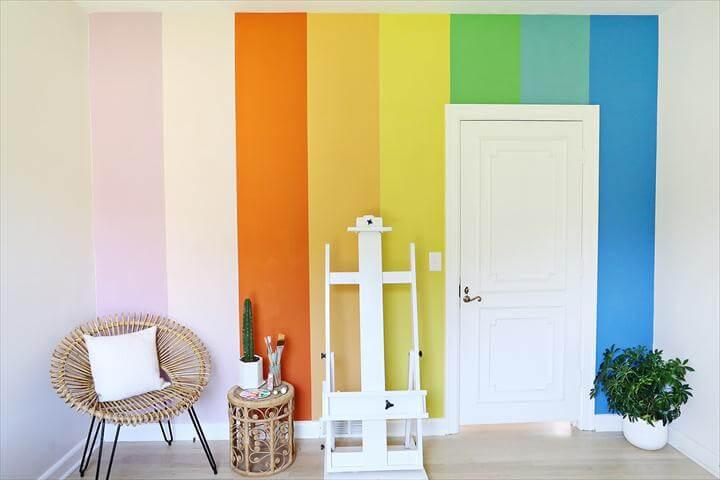 Image: abeautifulmess
Five Tier Dream Catcher: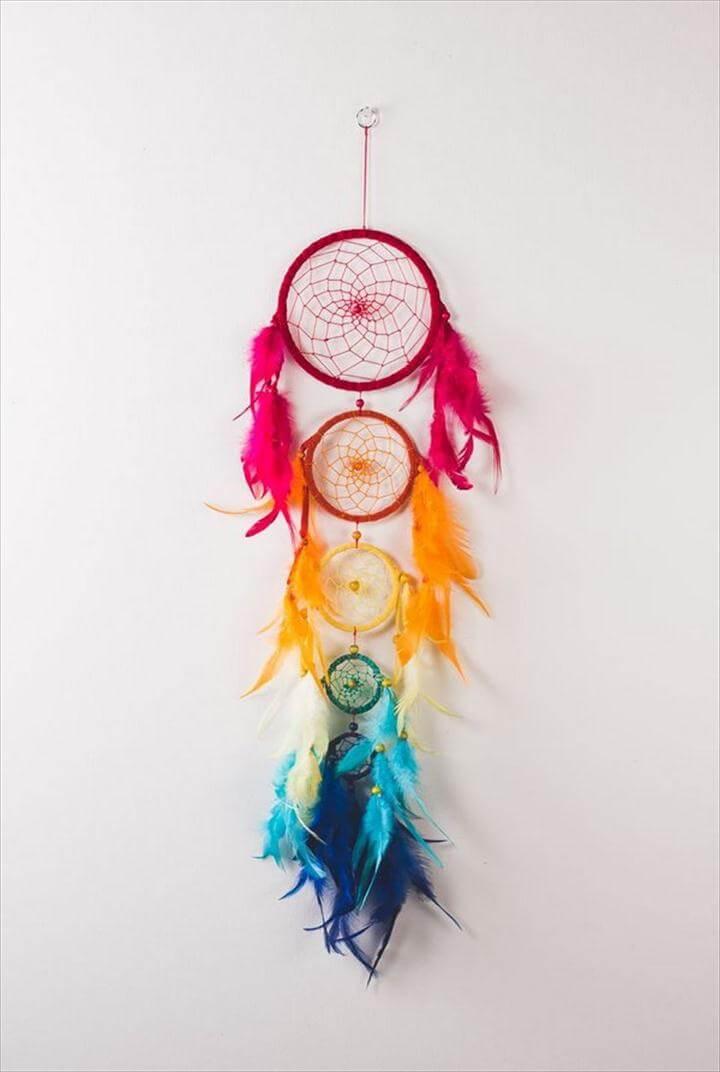 Image: earthboundtrading
Felt Birthday Banner: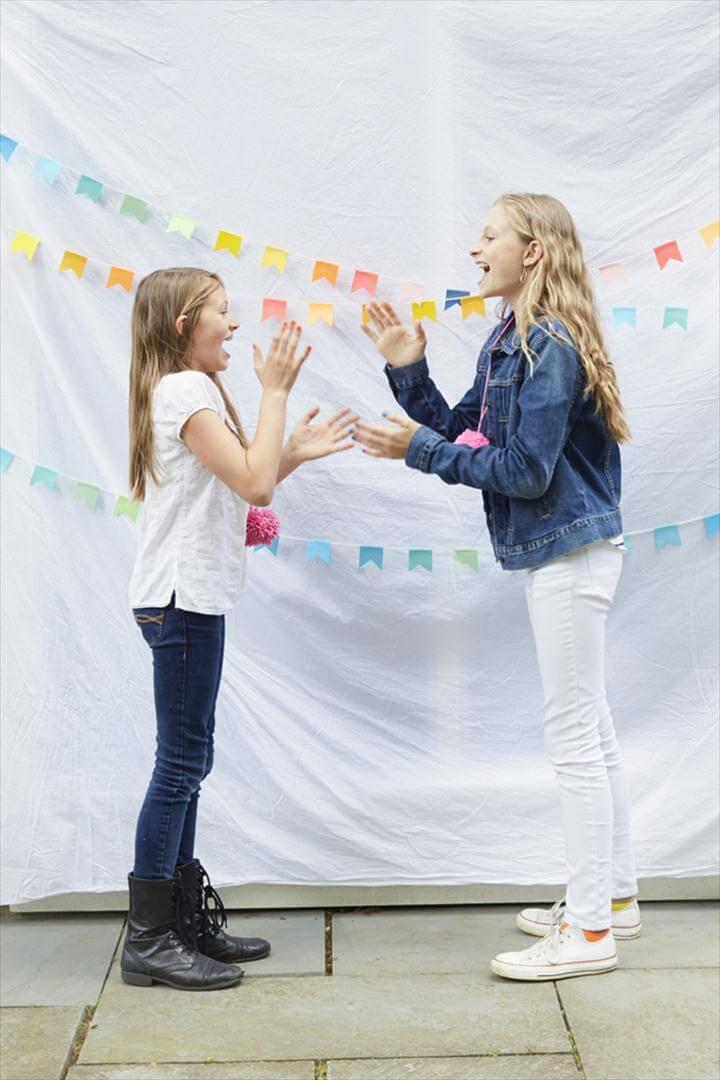 Image: artbarblog
Colorful Candy Jar: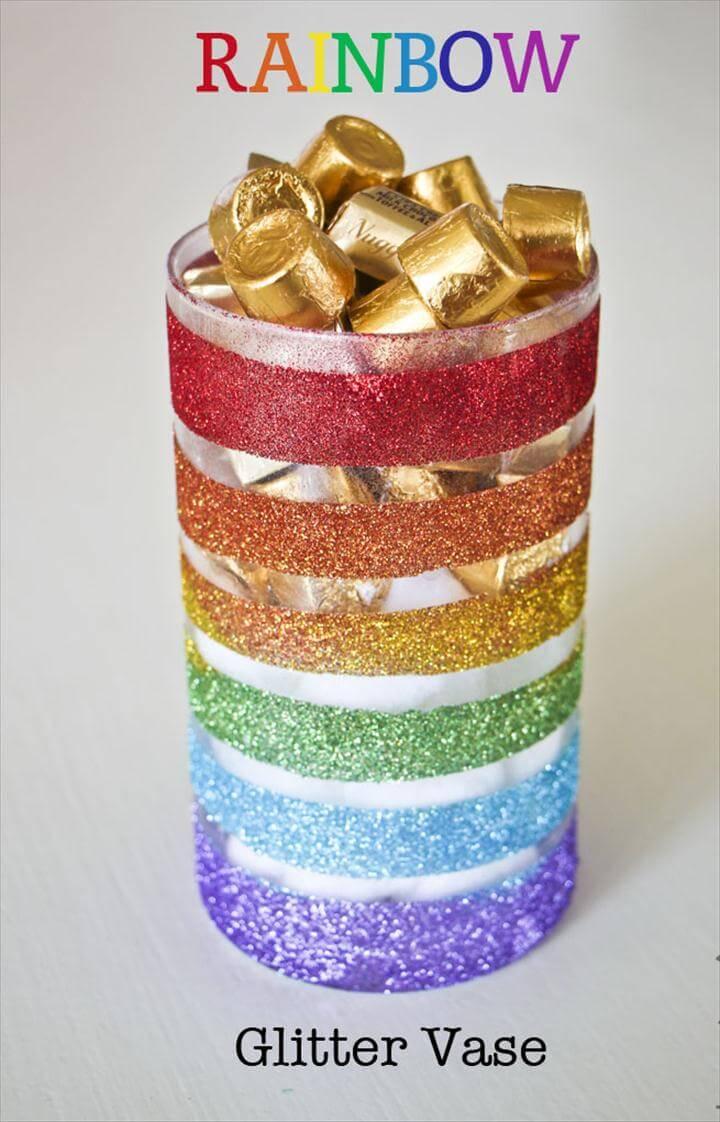 Image: honeybearlane
Valentine's Day Cards: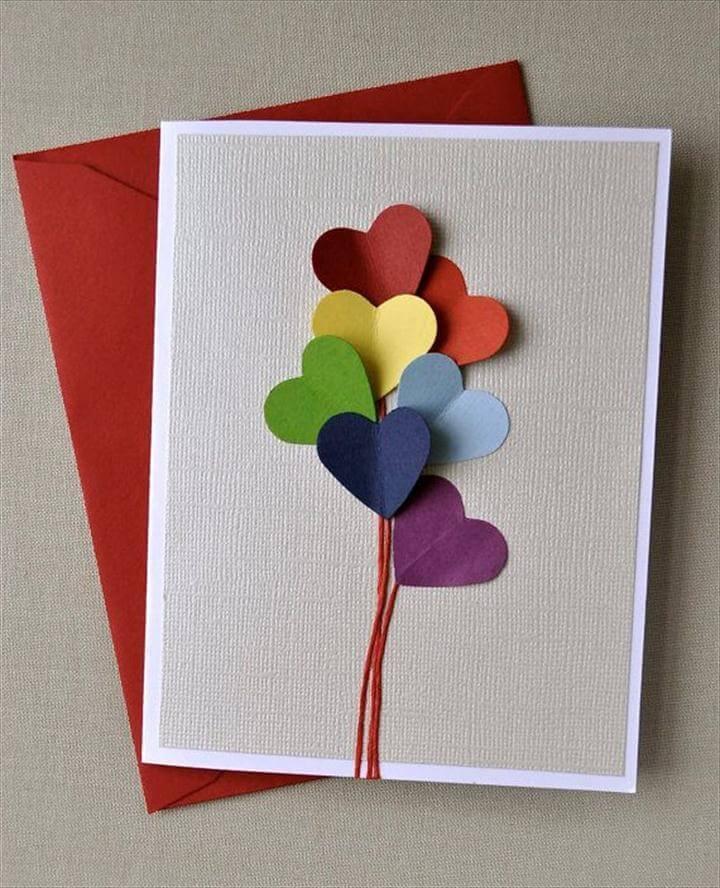 Image: youtube
Cake Pops For Kids Party: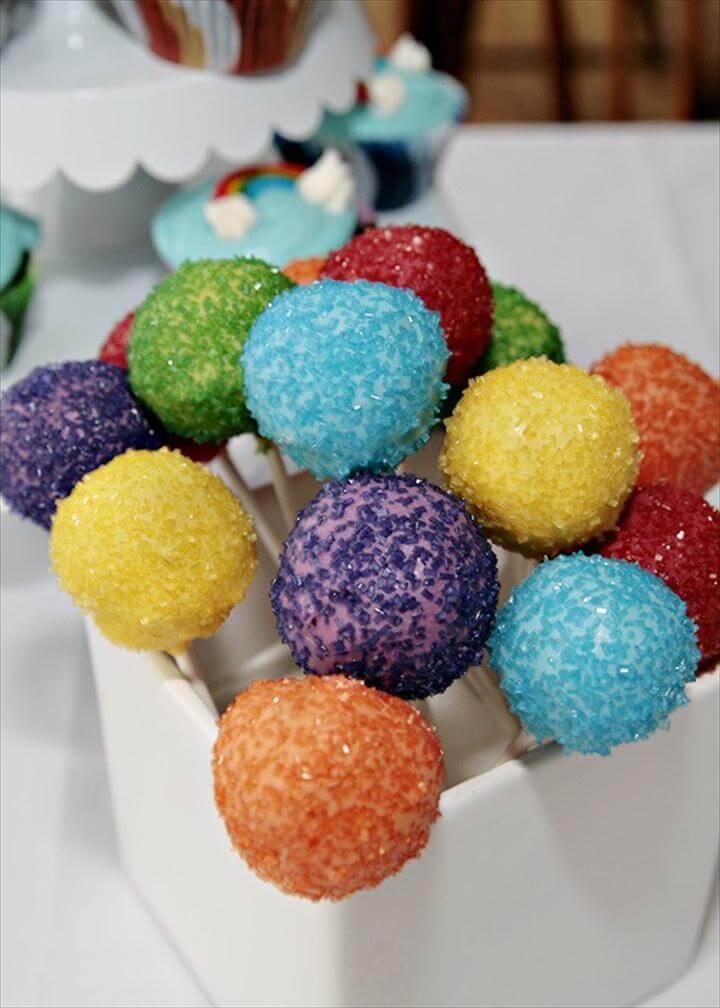 Image: foodideasrecipes
Rainbow Bath Salts: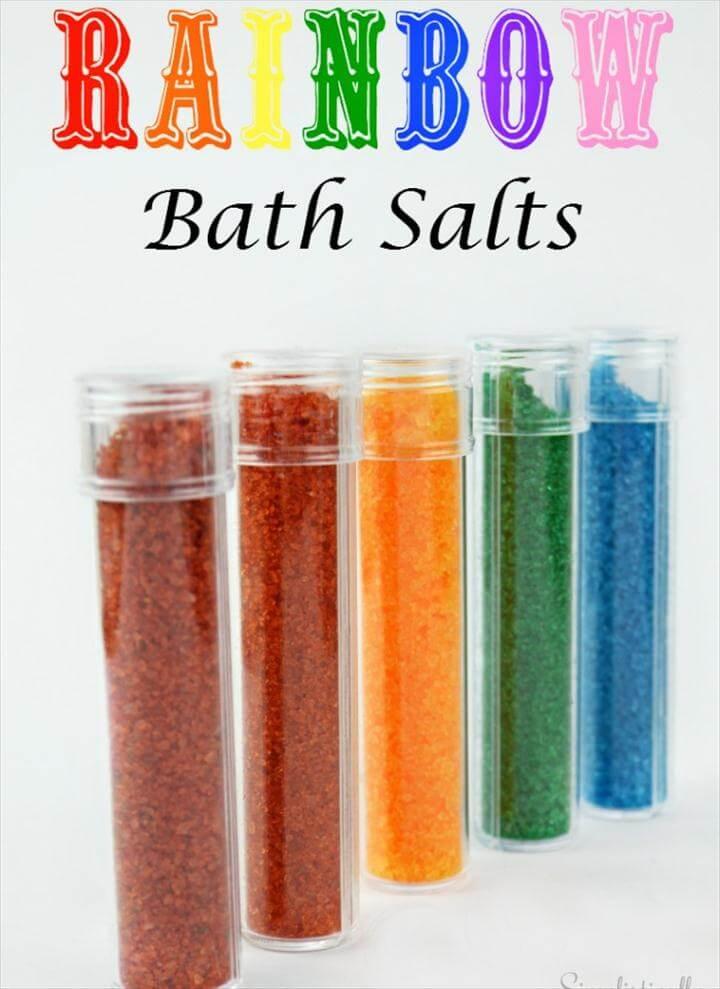 Image: simplisticallyliving
Colorful Bangle: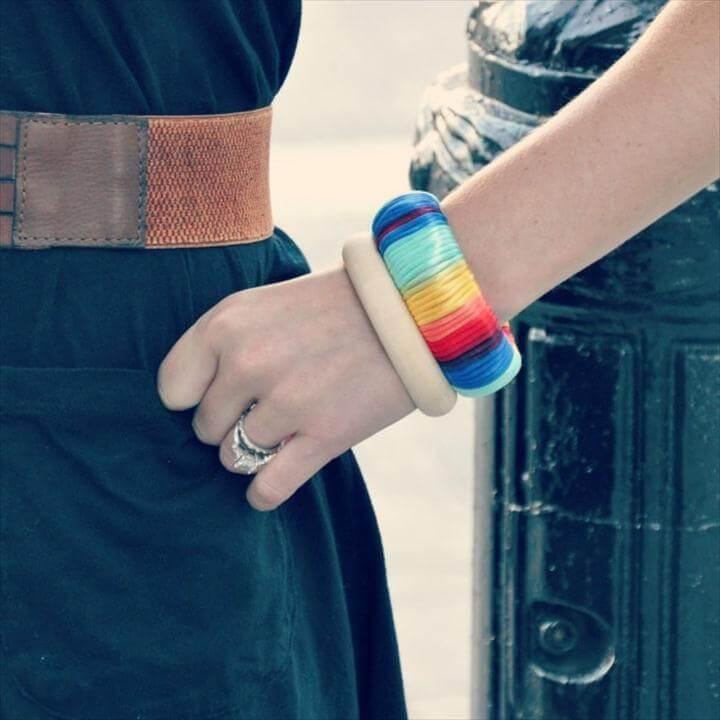 Image: loveumadly
Rainbow Bubblegum Necklace: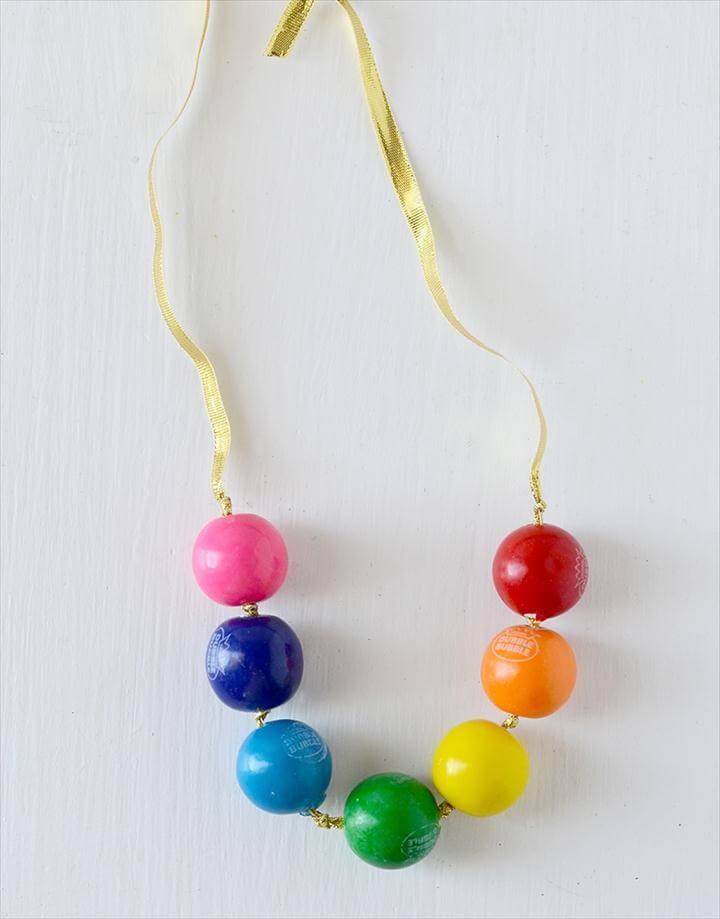 Image: bubblynaturecreations
Felt Rainbow Unicorn Hobby Horse: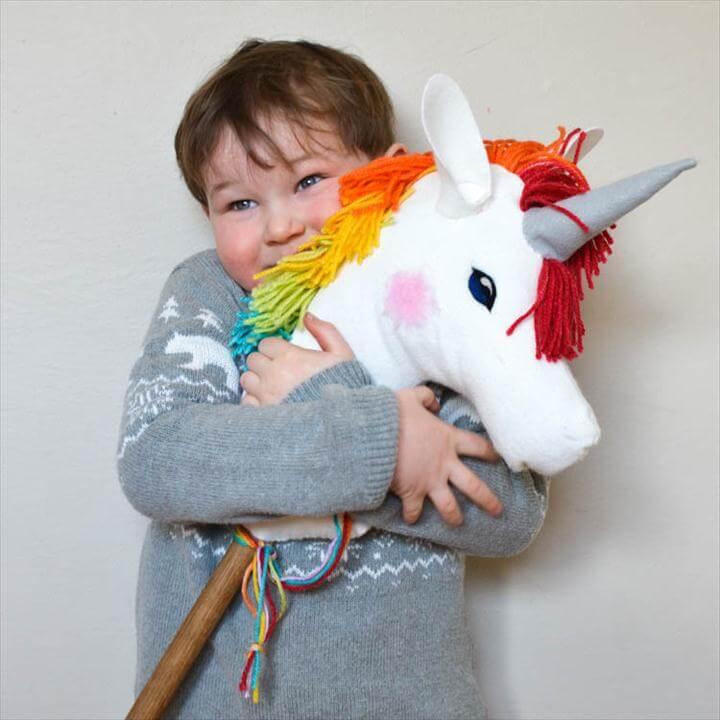 Image: adventure-in-a-box