Like me, you also must have a bunch and bundles of useless cods and dvds at your home that are only gaining space and are of no other use. The cds and dvds have become useless due to the fact that they have been replaced with more advanced technologies that no longer require the movies and other clips to run on a cd and dvd. As we have a whole lot of cds and dvds with us, we should learn how ton re use them in creatively to make something new and attractive.
This article will help you in learning many projects related to old cdc and dvds. The first one that we have here is DIY cd sun catcher hangs which is basically meant for decoration in open air as you can see over here. The cds have been painted in vibrant multi colors to make them look good. Coming over to some jewelry we have an excellent statement necklace made out of cd that has been broken or cut into small triangle pieces and then turned into a necklace when combine with a simple silver chain as you witness in the project over here. Next we have another unique project which is colored mosaic derived from old cds and they look miraculous.
The next project is a little bit expectable that we can think to make from cds and they are coasters as the cds are just the size of standard coaters and with a very little effort you can create this extra-ordinary item. Let's make something for the empty walls of your house out of the old and useless cds and dvds. This DIY wall hanging is not only unique but does not require any expenditure and looks trendy and cool for any of the wall in your house. If you are planning for a birthday party decorations which are coming up soon consider this decoration which is a balloon and cd combination and you will be proud of yourself.
Have a look at this beautiful and amazing project where the cds are scratched and a gorgeous design has been made on it in order to turn it into something decorative, so try this project after looking into the detailed descriptions and tutorial attached below the picture. This one is surely unique project out of all of the rest and it's basically a food related project where you can turn your old cds into bagel holders as you can see over here. Try these projects as they have tutorials to make your tasks more convenient. In the recent times, wind chimes have been very popular so we have shared an idea to make a DIY beautiful funky and colorful wind chime out of the old cds and they look incredible. Talking about some other decorative items we cannot ignore the idea of making a beautiful wreath out of old cdcs and dvds and make it an inspiration for other creativity lovers. When we talk about suing something for various purposes, we also think about the most unique things possible, this bird feeder is a perfect example of setting new trends in the field of creativity.
Here they have fixed an adorable bird feeder into the tree trunk as you can see over here. Shout out to all the clock lovers out there as we have shared an idea to make a wall clock out of an old cd and it looks so much in time. The next project that we have is a basically a mirror whose surrounding has been decorated with the broken cd pieces and they make it a perfect mirror all of a sudden with just a little effort.
Try at least 14 Easy DIY Things From CDs & DVDs as they are all super easy and they will help you clear up the useless cd stock and turn it into some full of wonder objects.
Coloured CD Suncatcher Hangs: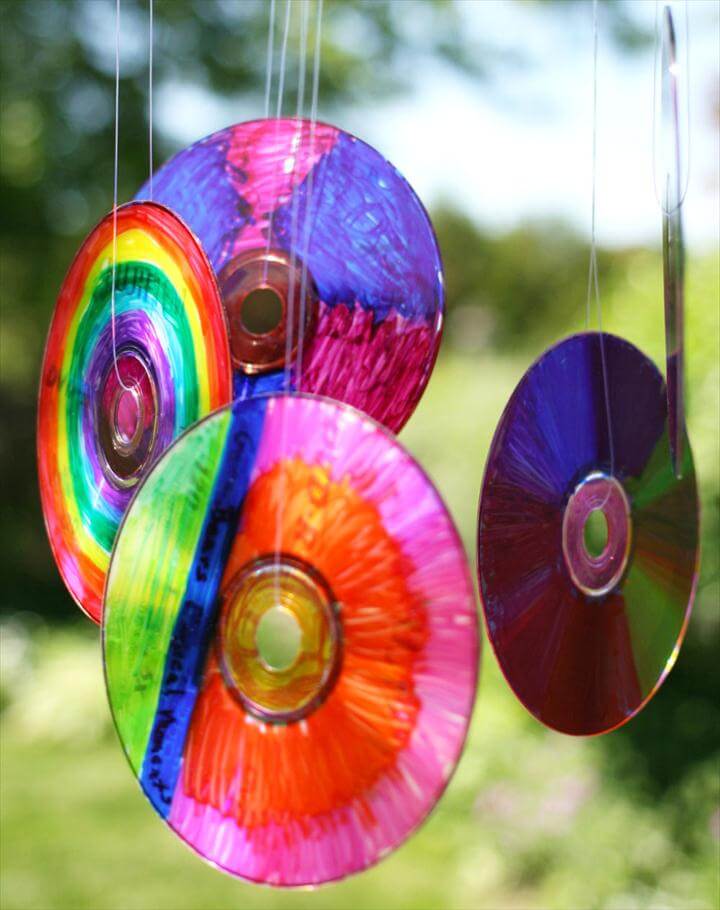 Image: cbc.ca
Triangle Statement Necklace: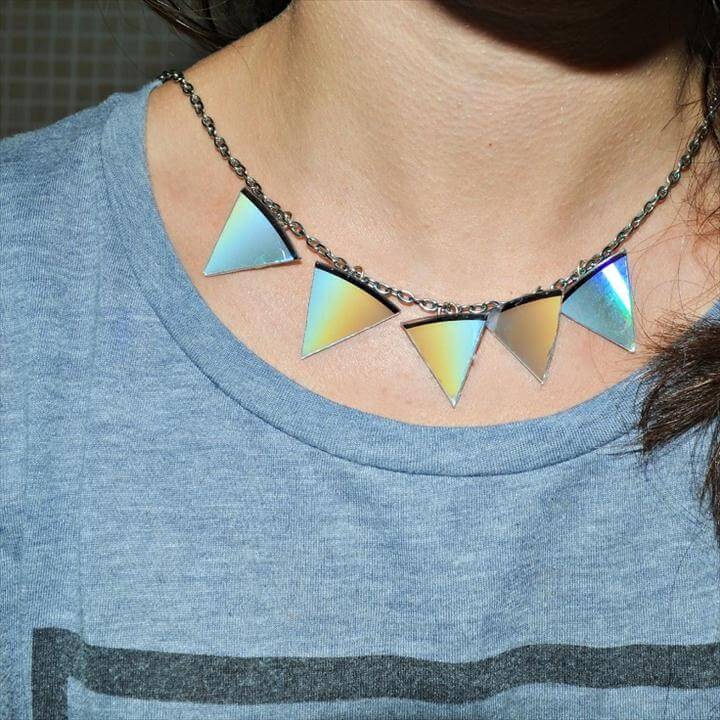 Image: getinspiredbyevanna.blogspot.gr
Color Mosaic Out Of CDs: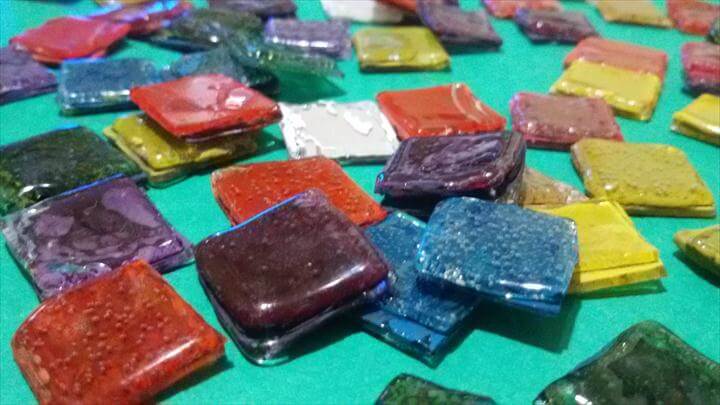 Image: youtube
CDs Coasters: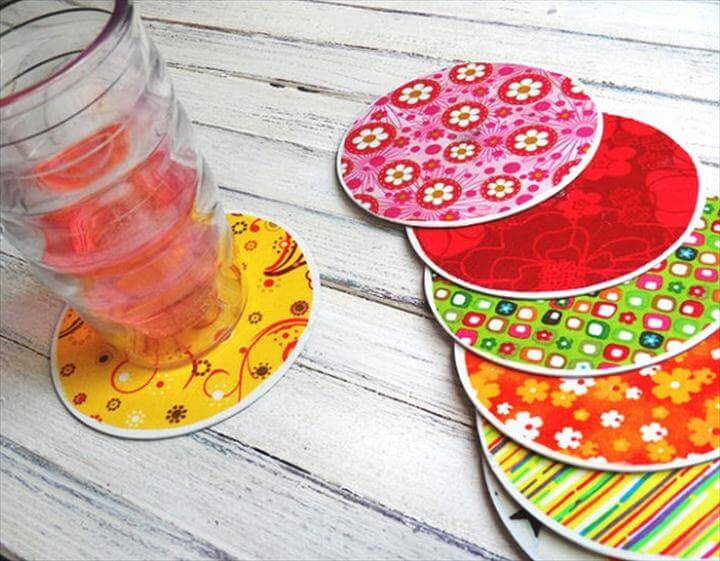 Image: craftsbyamanda
Simple CDs Wall Hanging: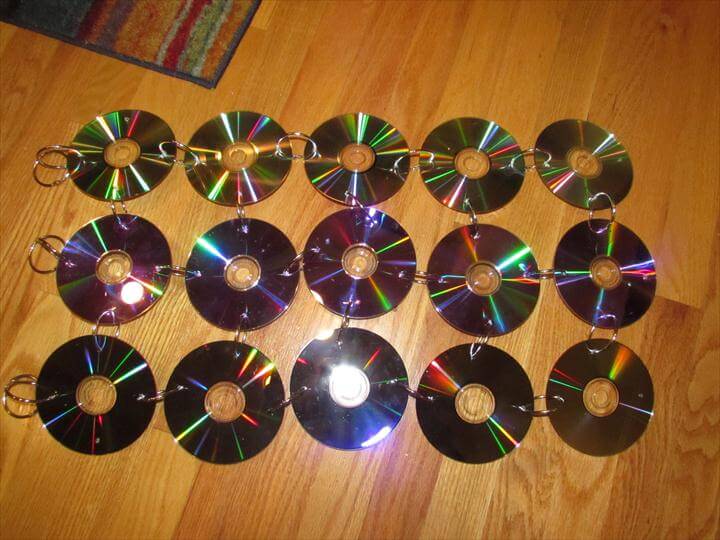 Image: chicagonow
CD Balloon Hovercraft Design With Kid's Art: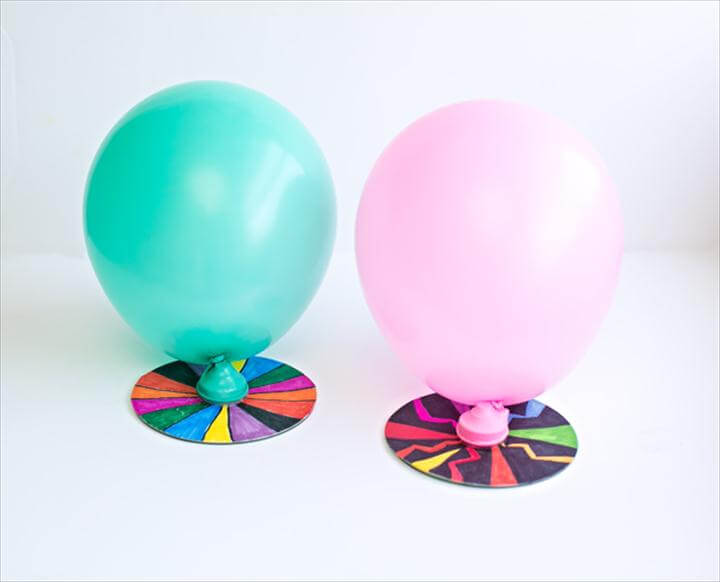 Image: hellowonderful.co
Scratch Art CD's: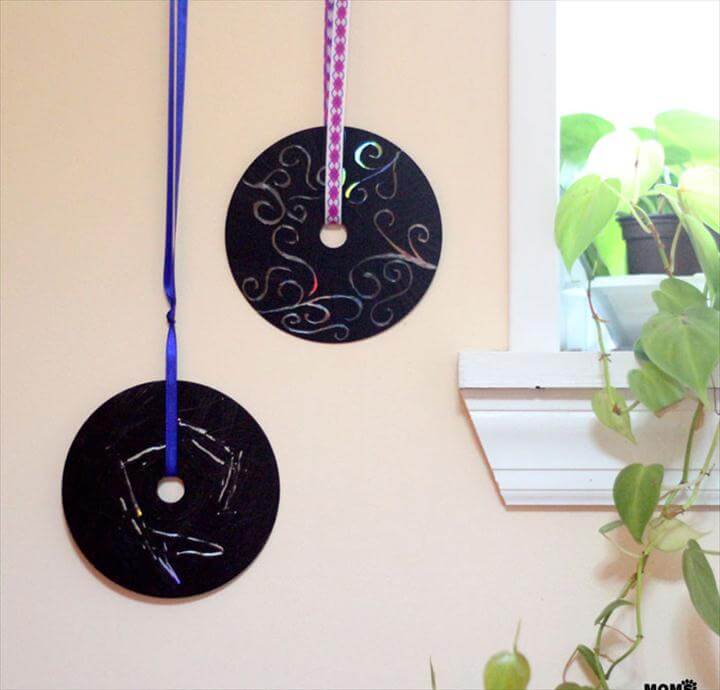 Image: momsandcrafters
CD Spindle Bagel Holder

: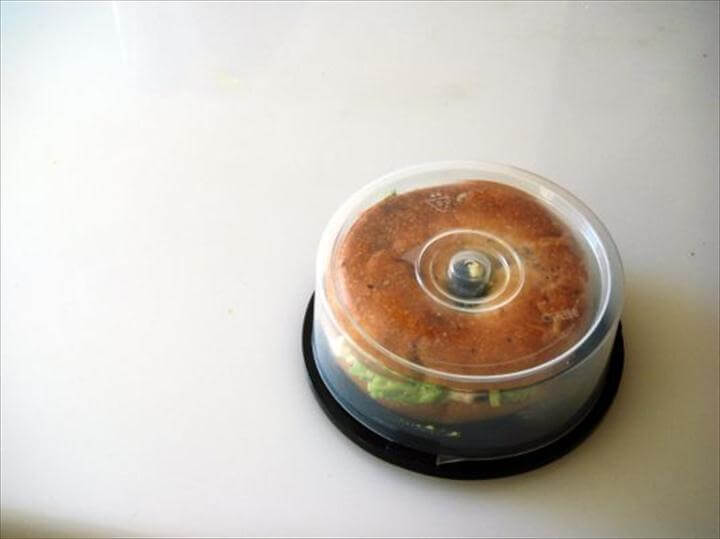 Image: youtube
Colorful Wind Chime:
Image: happyhooligans.ca
Stylish DVD Wreath: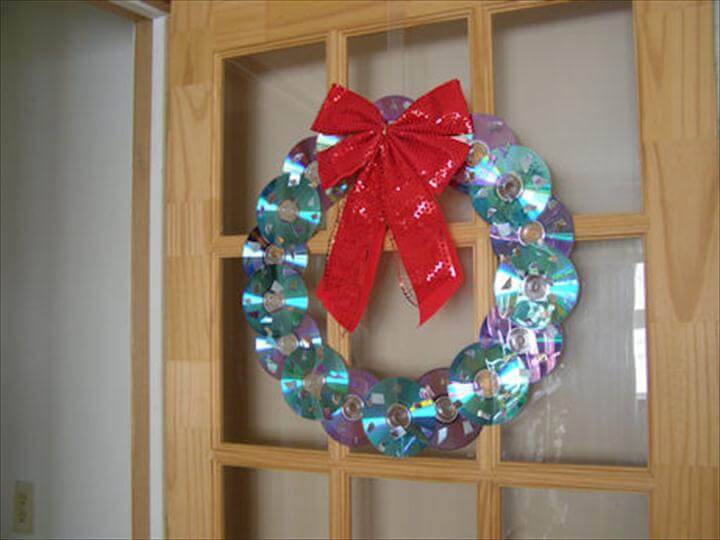 Image: craftster.org
CD Birdfeeder: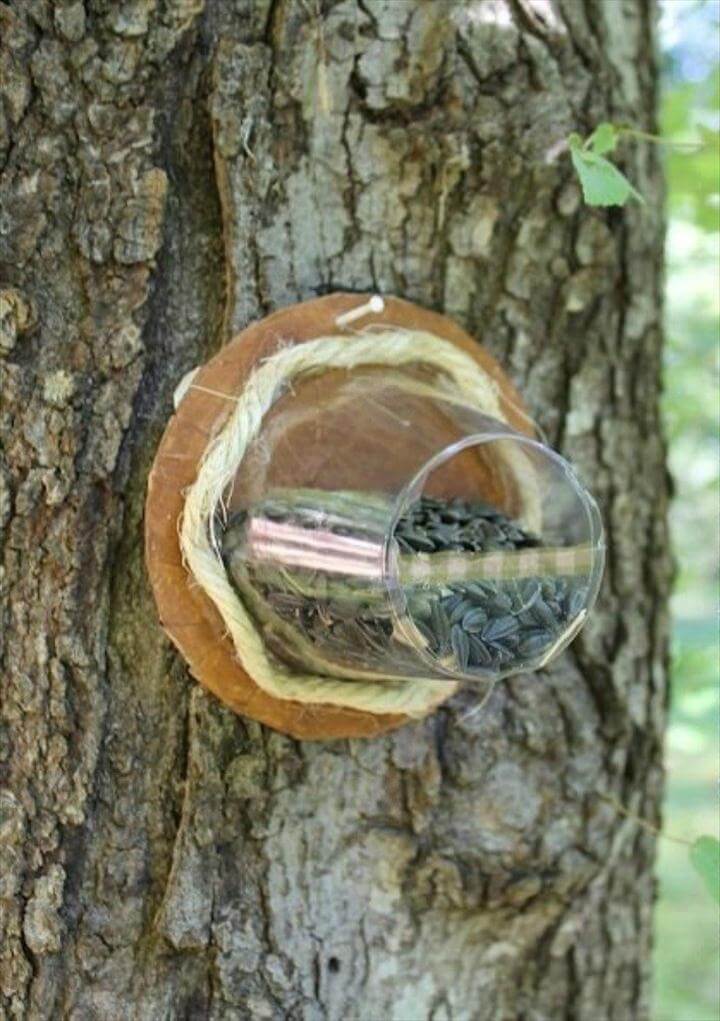 Image: hometalk
Aztec Compact Disc Clock

: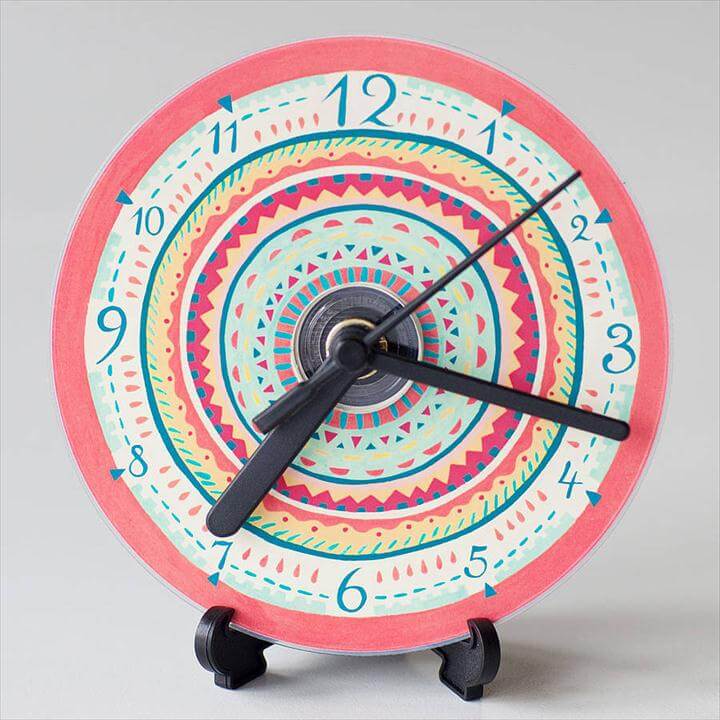 Image: youtube
Great CD Mirror: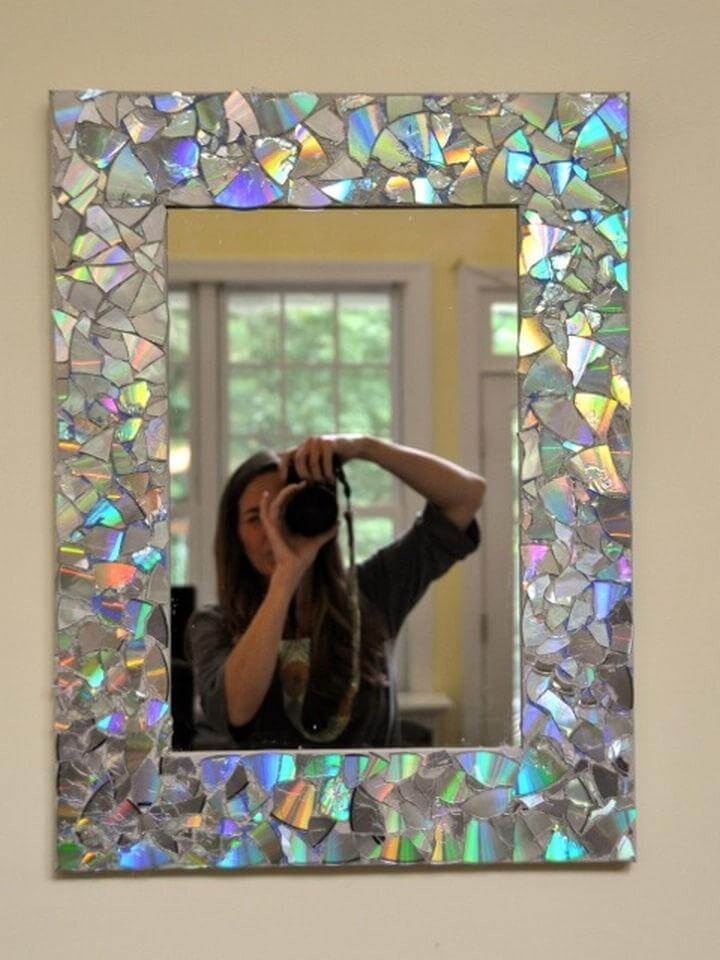 Image: intuition-physician
CD Wall Clock: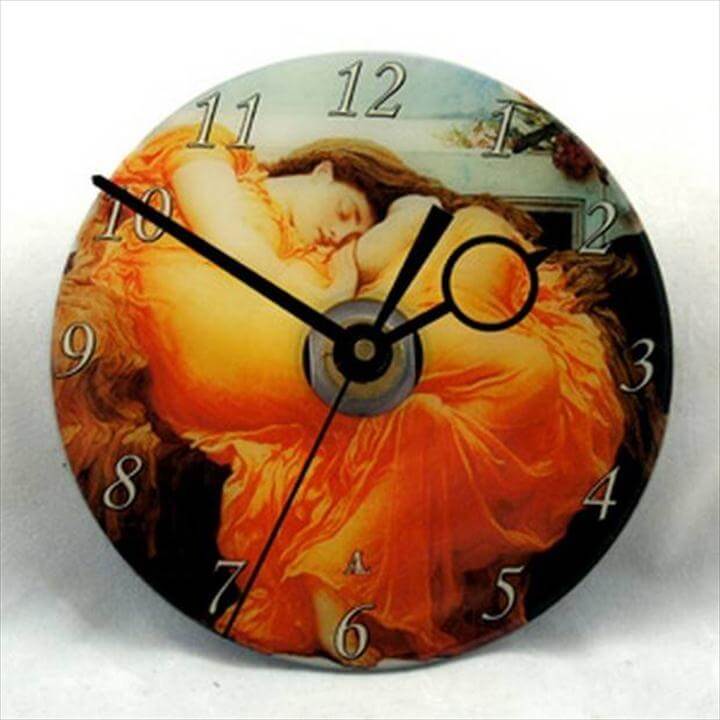 Image: youtube