Paper is the first thing a crafter comes across while starting his crafting journey. Now the origami art is the most popular art when it comes to having some fun with the paper. From kids to elders the origami art is for everyone to spend some crafty time at home. For some cute and fun inspiration, we have brought to you these 16 DIY Origami Craft With Tutorials. These crafts are best for the kids to spend some productive time at home and learn a lot through this super fun art. Also, the origami artworks up as a therapy to boost up the confidence of the teenagers and to let the elders get rid of their mobile habit.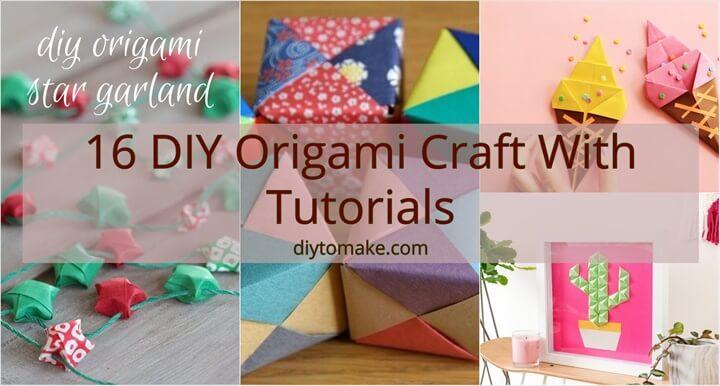 Not only the origami art is fun and but also it yields some gorgeous and useful crafts to use for the home décor. The best example is the use of origami paper folds to make some pretty wall art pieces along with the frames. Also, you can use the origami crafts for your festive décor to bring some quirky appeal to the celebrations. Making Halloween pumpkin lights, origami paper garlands and the star garlands for Christmas are so amusing and useful origami ideas to work on. Each craft comes with tutorial links attached!
You May Also Like:
Origami Paper Ice Cream Craft with No Cut Only Fold Technique: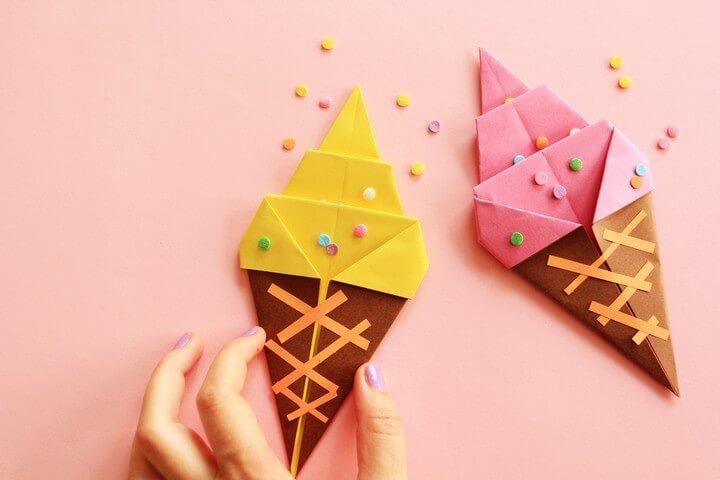 Make your kids have some summer fun with this lovely origami paper ice craft. The quirky thing about this lovely origami craft is that the kids do not need to use the scissors. With only folding techniques they can easily make this lovely origami ice craft with your kids. Details here!
Tutorial: poulettemagique
Origami Colorful Paper Cube: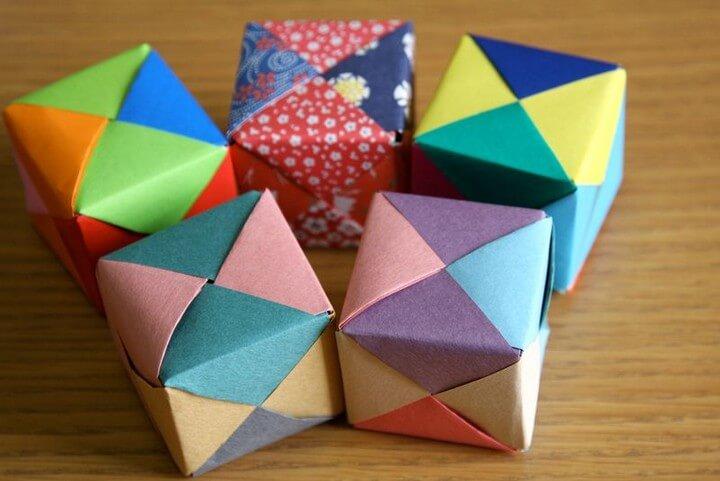 Origami is the new paper fun for the kids and now they can make this colorful and cute origami colorful paper cubes. So grab the origami papers in all the bright and catchy colors and make these lovely and cute origami colorful paper cubes. You can have this fun with your kids too. How to here!
Tutorial: origamimommy
Easy DIY Origami Wall Art In Under 30 Minutes: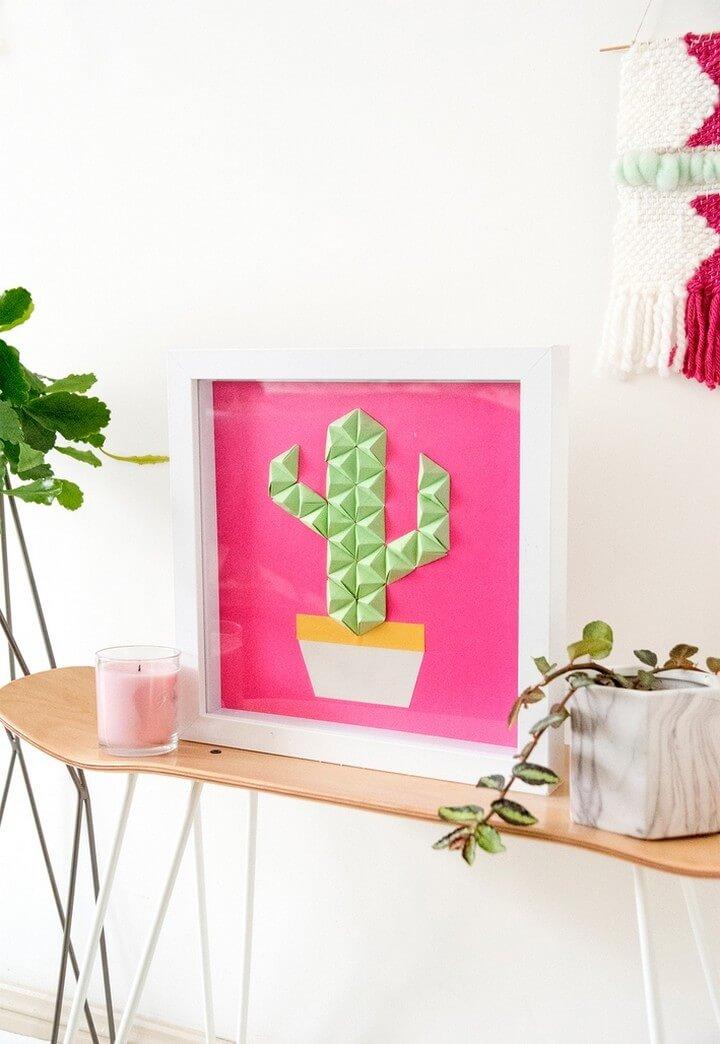 Bring a lovely cactus to your home for the summer home décor and that too in just a few minutes. Here is the idea of making this easy DIY origami wall art that too in just half an hour. You need a frame and some green origami paper to fold and turn into this super cute and adorable cactus. Details here!
Tutorial: curbly
DIY Origami Star Garland: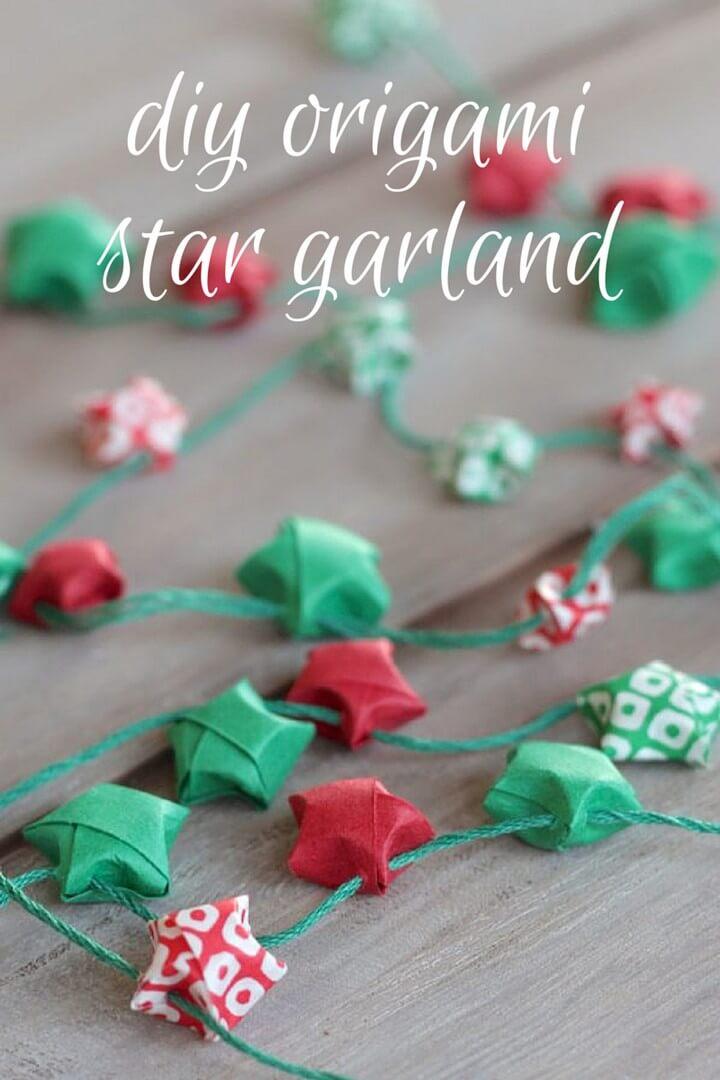 If you love playing with the origami paper then its time to use your origami love for the holiday décor. With this idea of DIY origami star garland, you can easily bring some charm of the origami paper in the Christmas décor. Learn the easy and fun technique of folding the paper stripes into stars here!
Tutorial: alyssaandcarla
Origami Wall Display: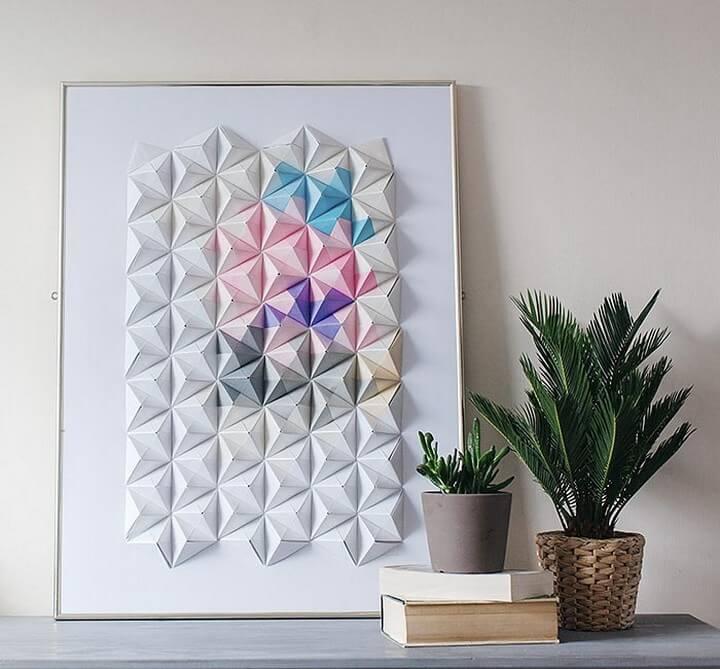 Turn your origami fun into a complete art this lovely origami wall display. Yes, the gorgeous module of origami folding with white and some colorful papers has been turned into this gorgeous and aesthetic wall art. So grab origami papers, a frame and make this super cute and quirky wall art on your own.
Tutorial: designsponge
Origami Christmas Ornaments Are Easy To Make: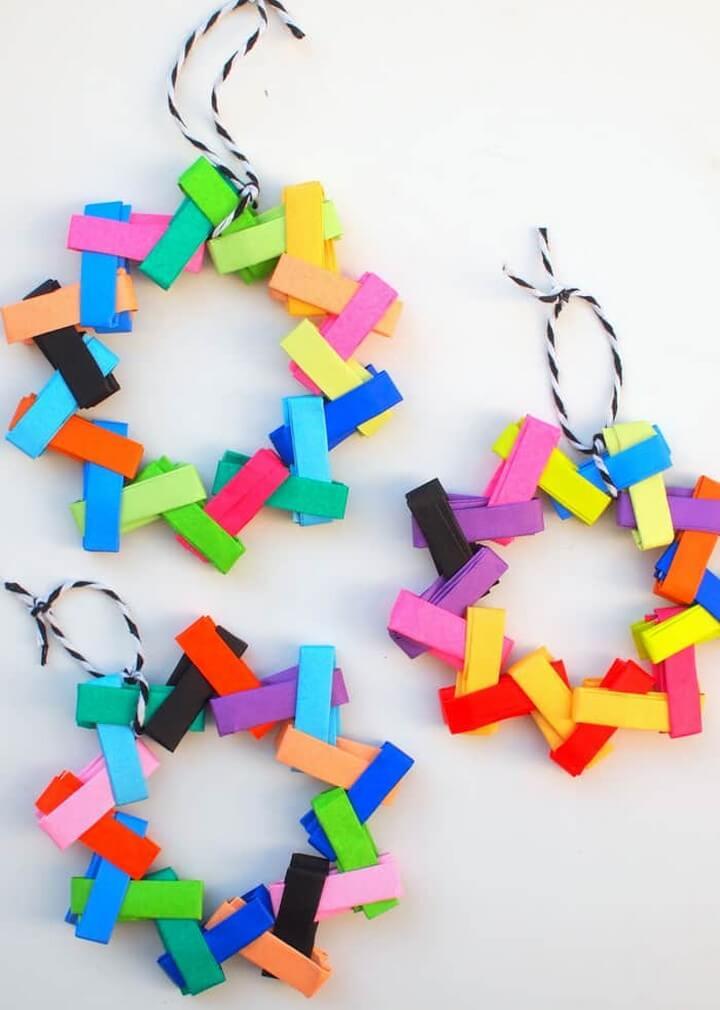 Make your Christmas trees look more fun and cool with some handmade ornaments just like these origami Christmas ornaments. Using the bright and colorful bunch of the origami paper and learning a basic and easy folding technique you can create these adorable tree hanging ornaments with your kids.
Tutorial: diycandy
Origami Bookmark – Page Corner Heart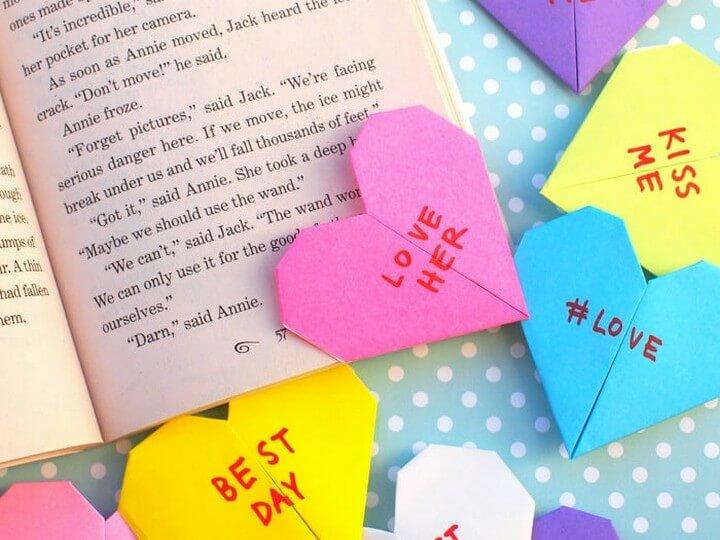 Learn to show love in some cute and fun way with this super cute origami bookmark in the heart shape. These lovely heart origami bookmarks have to be attached at the corners of the books. The hearts are written off with lovely words of love and cares so do make them for your dear and near ones.
Tutorial: diycandy
Origami Fairy Lights: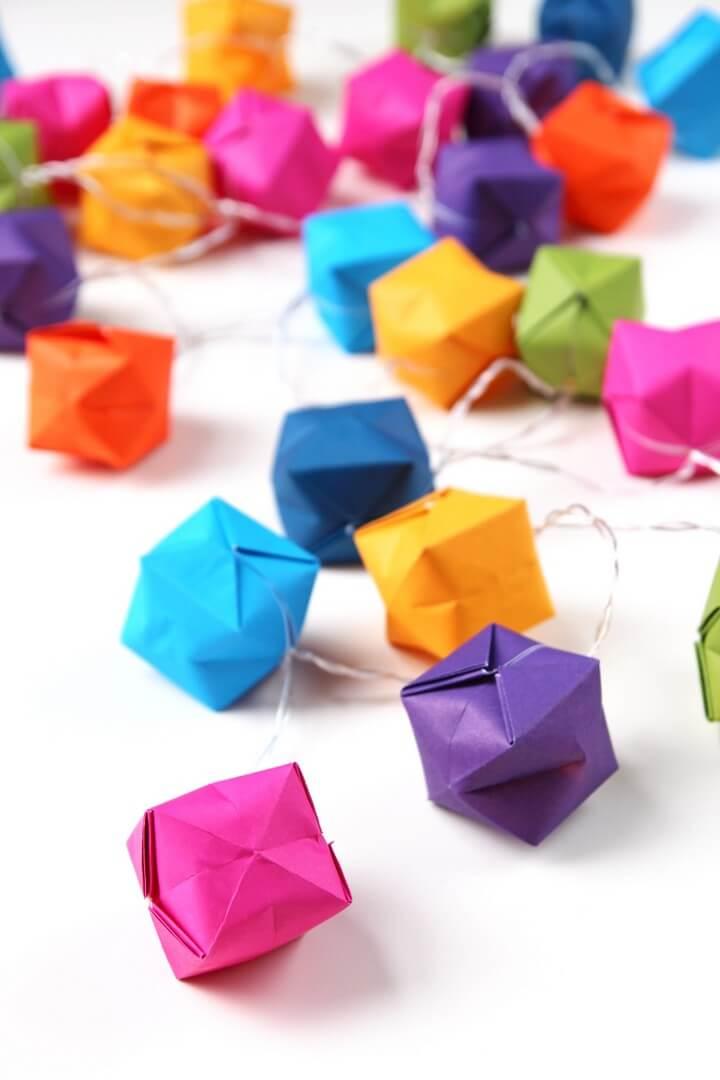 Our festive décor is so undone without the fairy lights and now you can do it with the origami twist. Yes here is the idea of making these super cute and lovely origami fairy lights on your own. Just make little cubes or boxes by folding the origami papers and let your fairy lights hide inside them. Details here!
Tutorial: gatheringbeauty
5-Minute DIY – Origami Shirt Card For Father's Day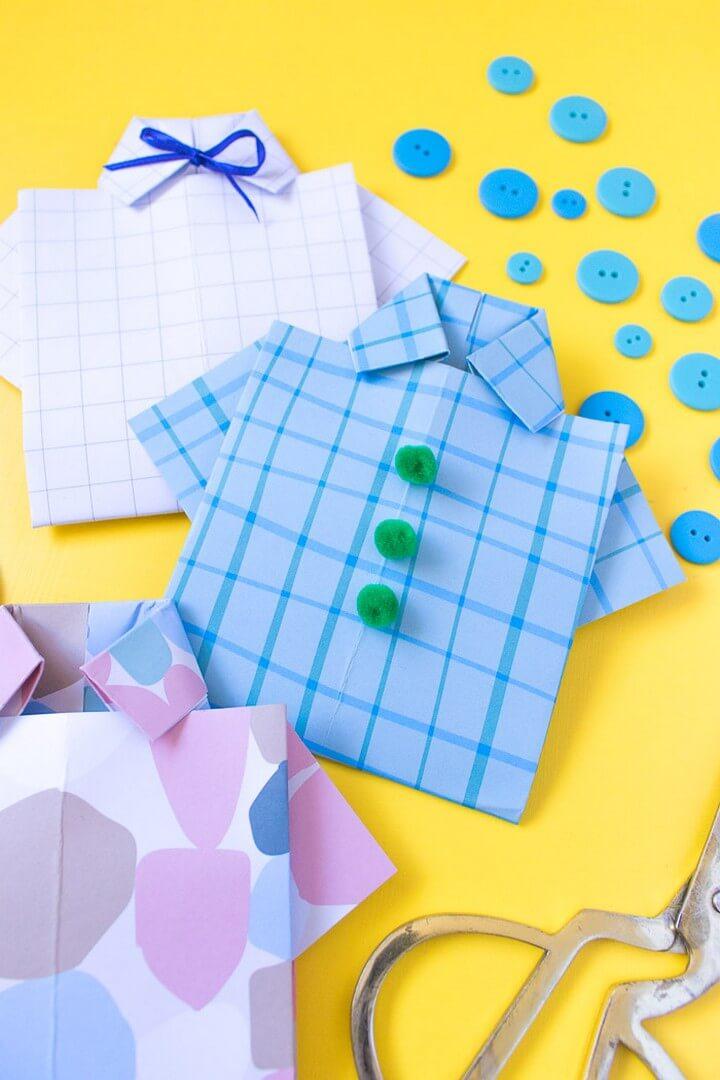 Bring back the art of handmade cards to use as the gifts with this easy 5 minute DIY. The lovely origami shirt card is perfect to be a gift card from your kids to their lovely father. So grab the origami paper which has the check pattern to make the perfect shirt card. Grab more details here!
Tutorial: clubcrafted
Easy DIY Origami Pen Pots: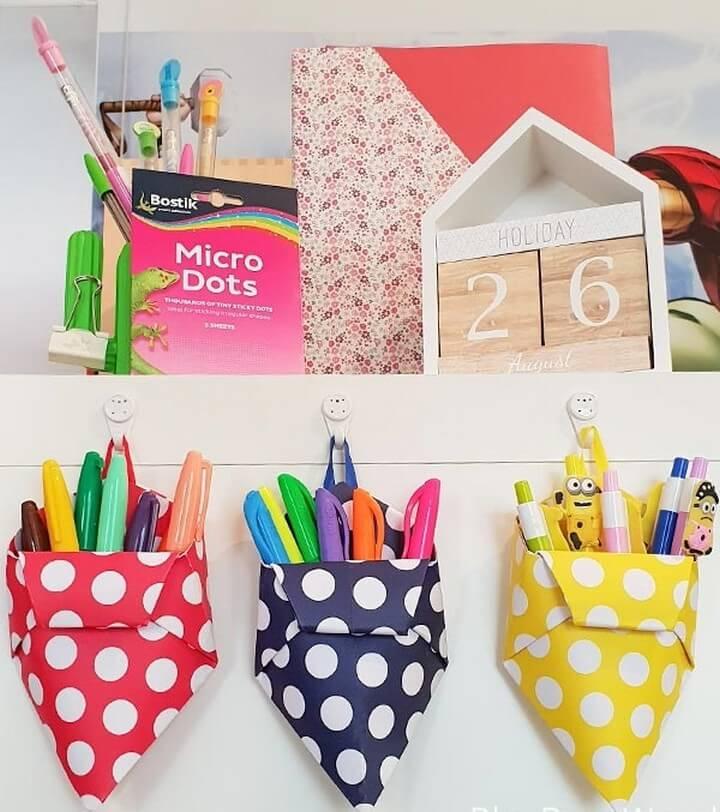 Make the most out of your origami art and skills by making these easy DIY origami pen pots. The kids can easily make these lovely pen pots to use in their dorm room or over their desk or homework station. The paper selected for this project this is polka-dotted which is adding more beauty and charm to the pen pots.

Tutorial: bluebearwood

DIY Origami Lampshade: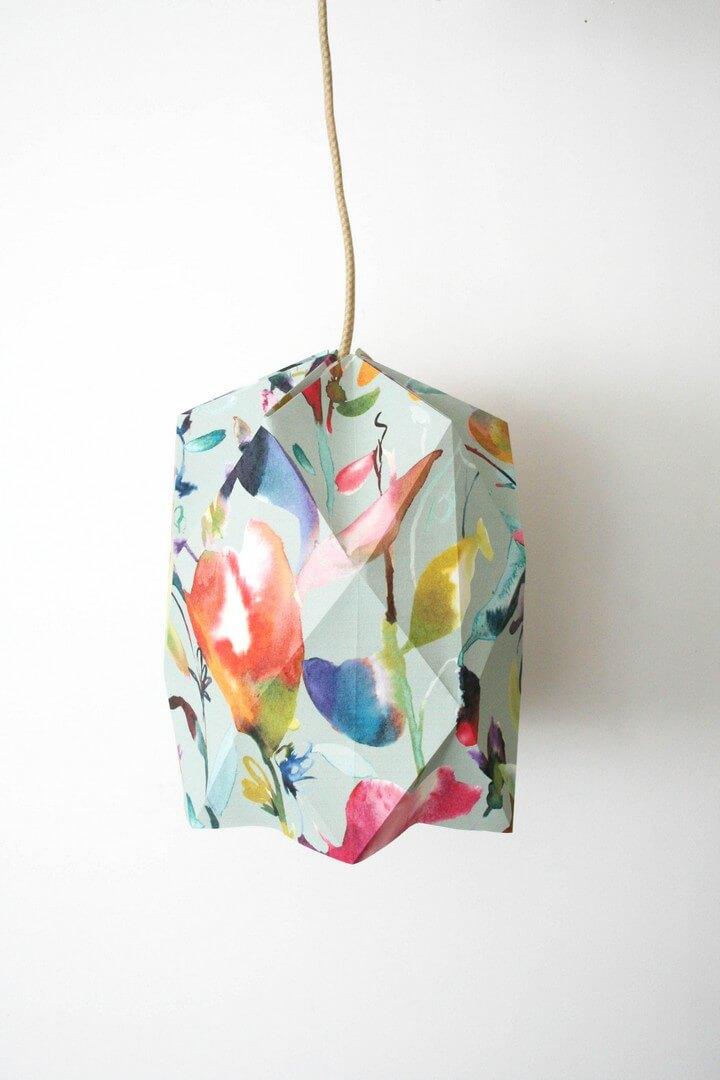 Origami art has taken the paper folding to another whole level and now you can use it to spruce up the beauty of your house. Here is the project of making this lovely DIY origami lampshade and make the lamps look so cool and interesting. The paper used here is gorgeous floral wallpaper and you can customize it the way you want.
Tutorial: apartmentapothecary
Origami Paper Christmas Trees: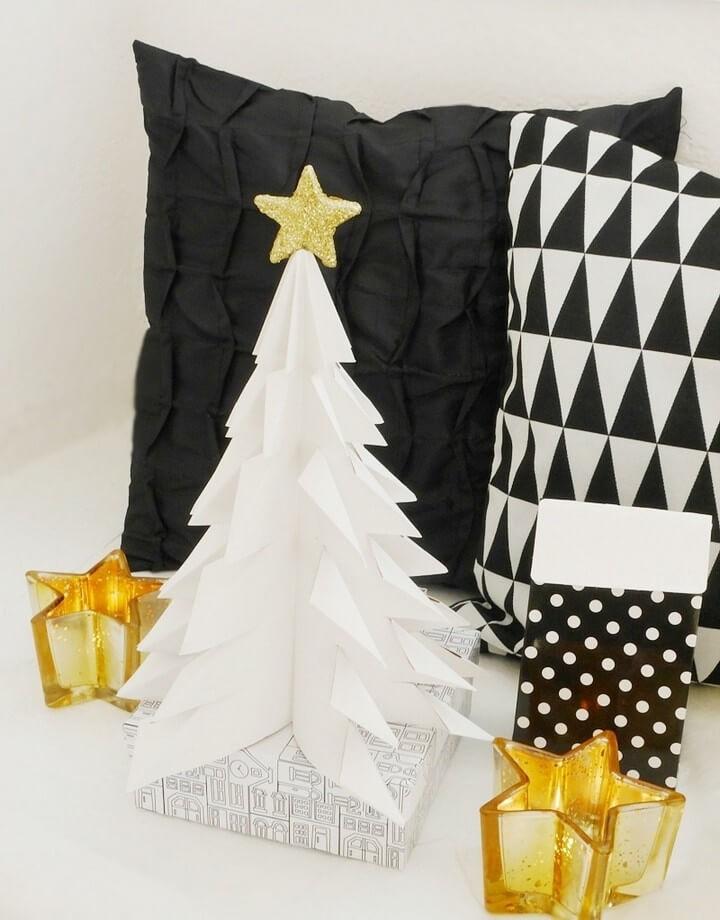 Now you can make some lovely Christmas trees for your dinner decors too. With this lovely origami paper Christmas tree project, you are going to make the prettiest kind of table centerpieces for your table décor. These ones are done with black, white and gold paper and you can choose the paper per your party theme.
Tutorial: birdsparty
Folded Origami Decoration: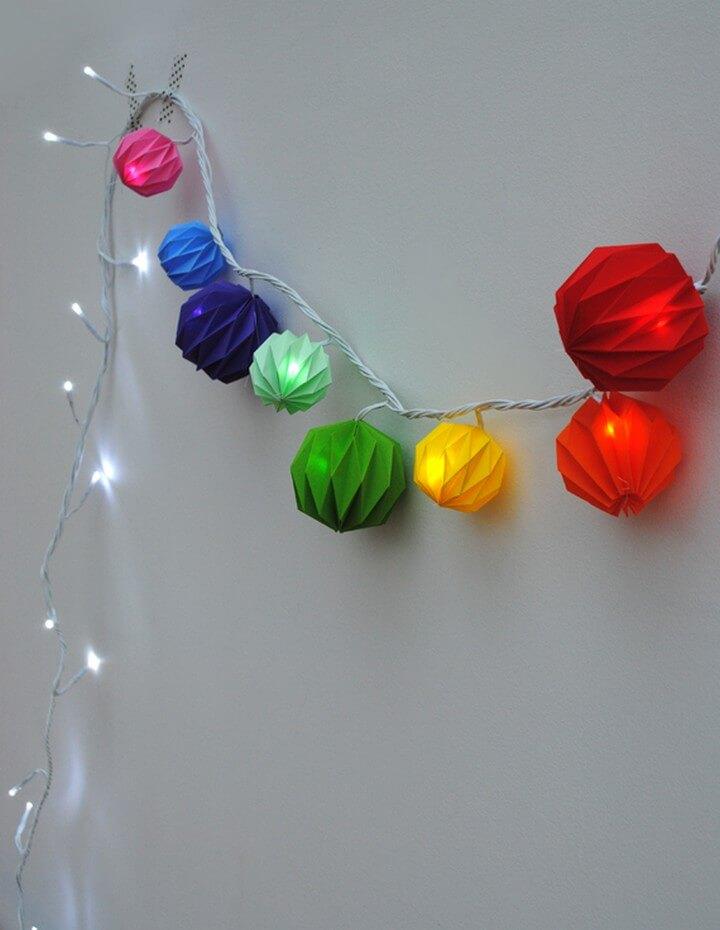 Make your fairy lights look more fun and decorative with these folded origami decorations. The gorgeous and cute little round shapes of origami folds are hung over the fairy light string to look just so tempting and cool. Learn the easy folding method right on the link here!
Tutorial: minieco
Origami 'Bipyramid' Tutorial & What To Do With Them: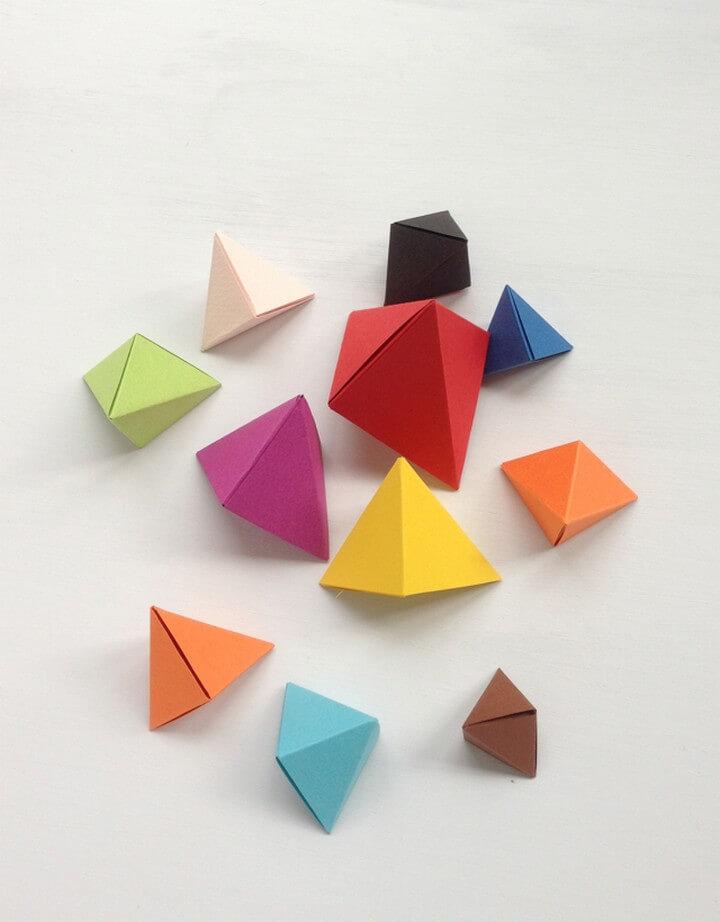 Origami papers come in so many bright and cute shades that the kids are going to love to play with them. So this time the kids can build these lovely geometric-inspired triangular bipyramids and that too from a variety of hues and shapes as too. Use these bipyramids to make garlands and mobiles. Details here!
Tutorial: mrprintables
Origami Halloween Lights: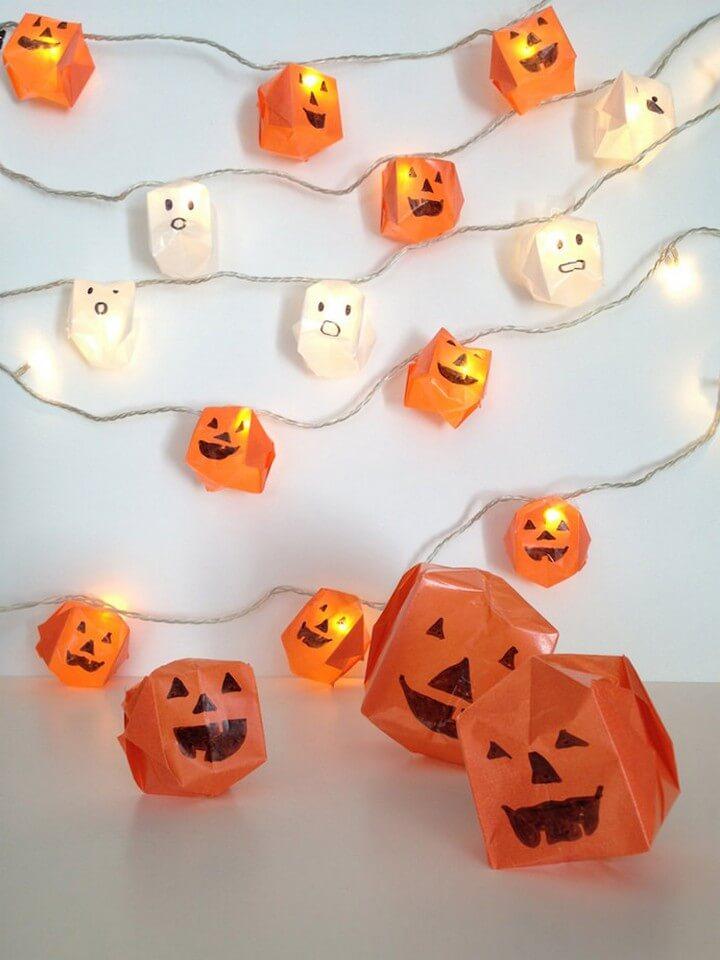 Decorate an empty branch of the tree with these lovely origami Halloween lights and quirk up the décor for Halloween this year. Using the orange and the white papers with origami folding and the markers to paint the face on these little cute Halloween origami pumpkins.  How to here!
Tutorial: handmadecharlotte
Origami Vampire Fangs: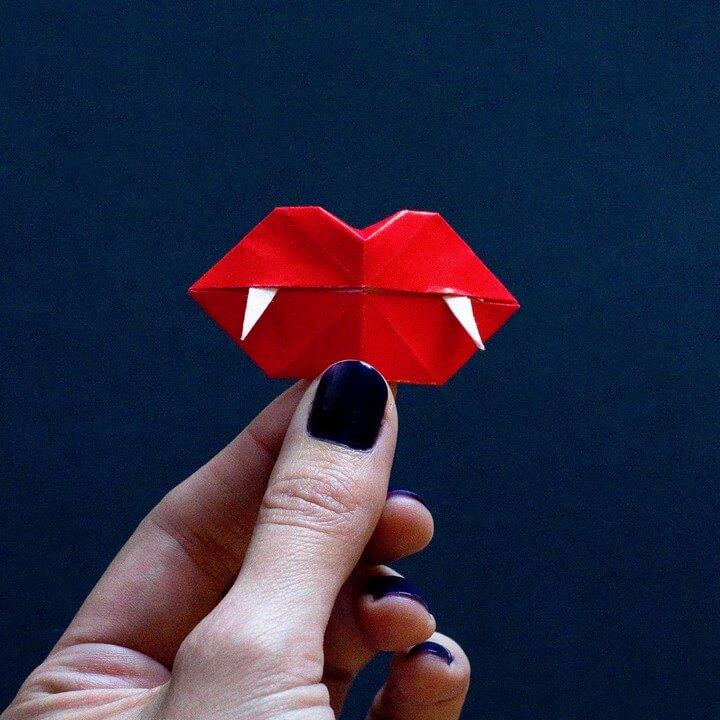 Here is another super cute and fun origami vampire fangs idea to do for your Halloween. Using the red origami paper you can easily fold up and make this unique and fun looking origami vampire fangs with lips. It would make a great cake topper for Halloween so do make one. Details here!
Tutorial: vitaminihandmade