Since tassels are a finishing feature and a gorgeous decoration object for clothing it can be used in a variety of projects to make them look even better. This particular ornament is something that is used by various cultures throughout the world be it our clothing, jewelry, household objects or anything, tassels enhance the ok of everything and is perfect for simpler decoration purposes. Tassels are actually a bunch of loosely hanging threads that are tied together at one end.
Let's have a look at some of the amazing and inspirational projects related to tassels that can be done in no time and without spending much expense. The first project that we have here is a tassel earring project that you can make easily only with the help of earring hooks and tassels. For the earrings particular, you preferably should use nylon threads to give an excellent and finished look to the piece. The next day project that will capture your attention here is the tassel love pillow which is an excellent crafting project with tassels as the main craft. This is something perfect for the upcoming spring season as this is a colorful and cool day tassel garland project which is as easy to make as it sounds and is a perfect spring decoration for your house.
Here is yet another jewelry made with tassels and this time it's a pendant along with the necklace made with the tassel theme. Next is a tassel beach bag which is super cool and funky for casual use. This is again an ombre tassel necklace that looks gorgeous. Next, we have a pretty handbag which has been made more impressive and unique with the tassel crafting on it. You can also decorate the walls at your house with the DIY tassel wall hanging. This DIY tassel seagrass basket is something unique and new to most of us but it's an actually a very nice and creative idea to try soon. Among all these Top 12 Ideas About DIY Tassel Projects, we cannot ignore this DIY tassel bag charm.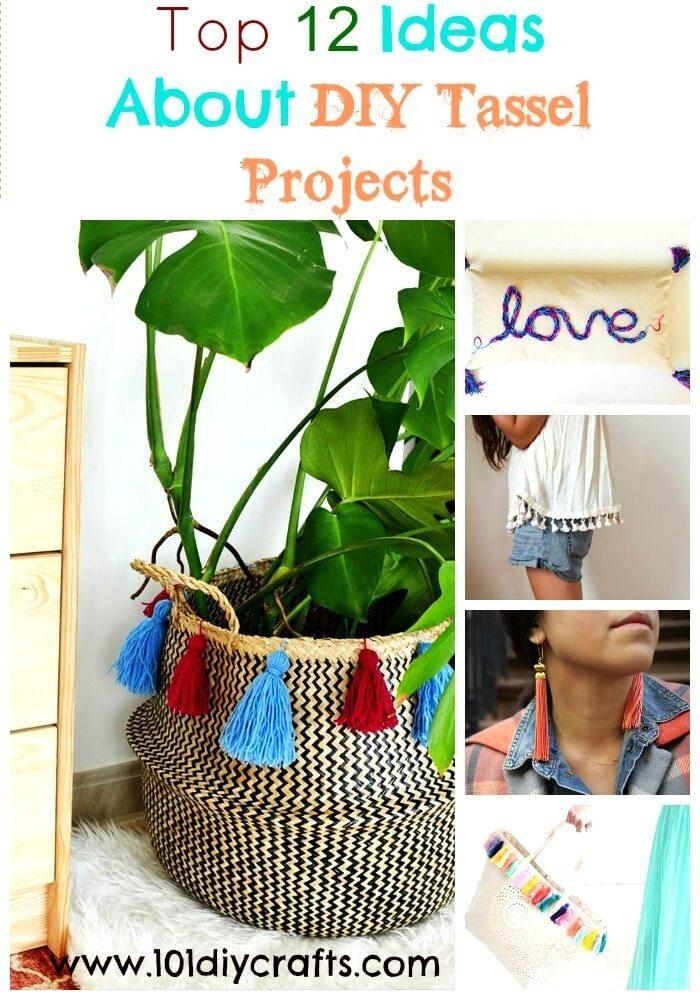 Do try at least one of the above projects as all these are full of fun and excitement. Do share the ideas with your friends and do it together this holiday also to satisfy your creativity cravings.
 Tassel Earrings: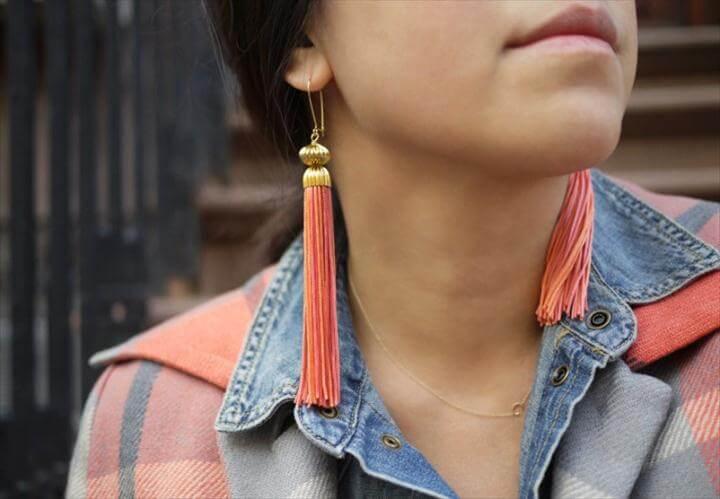 Image: honestlywtf
Tassel LOVE Pillow: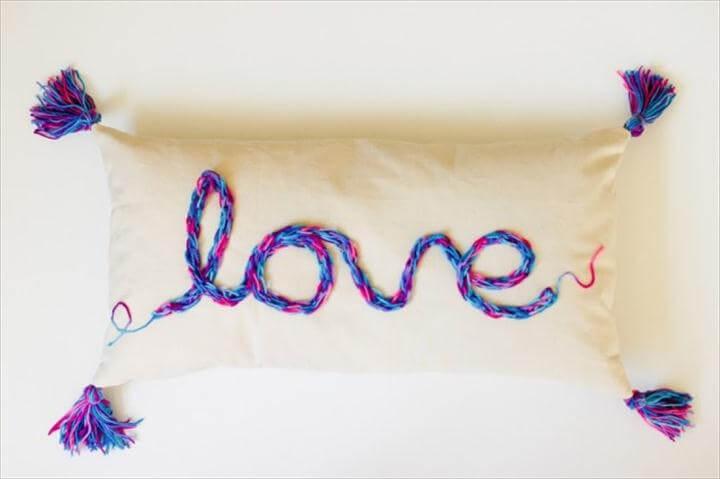 Image: flaxandtwine
Tassel Garland: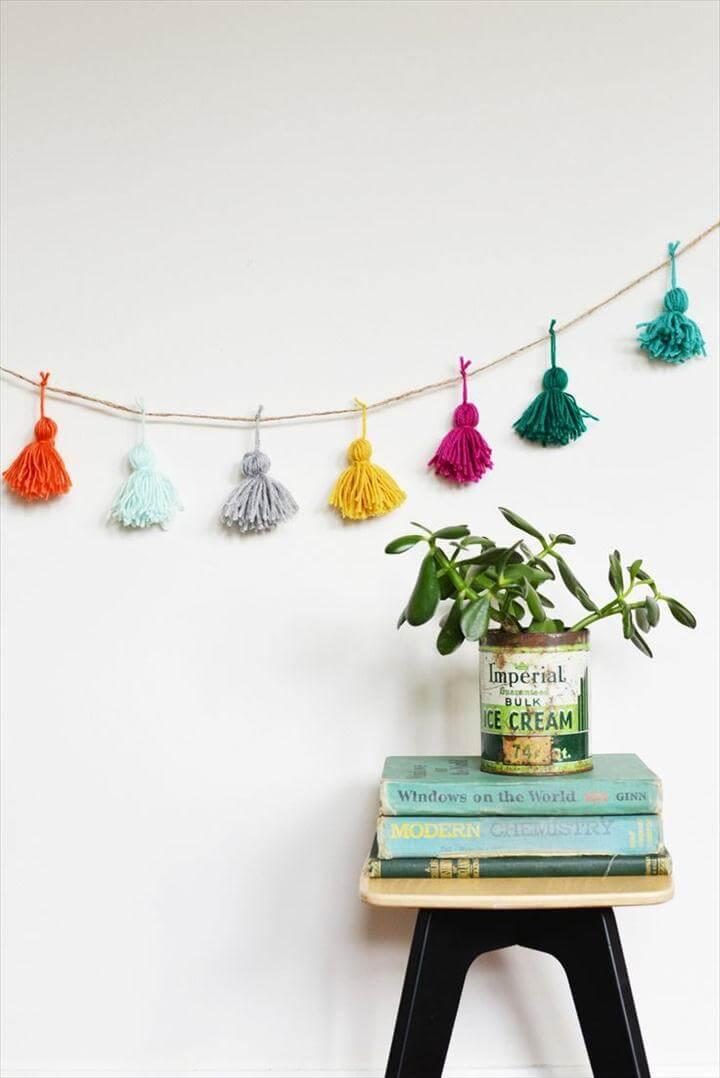 Image: farmfreshtherapy
Tassel Necklace Pendant: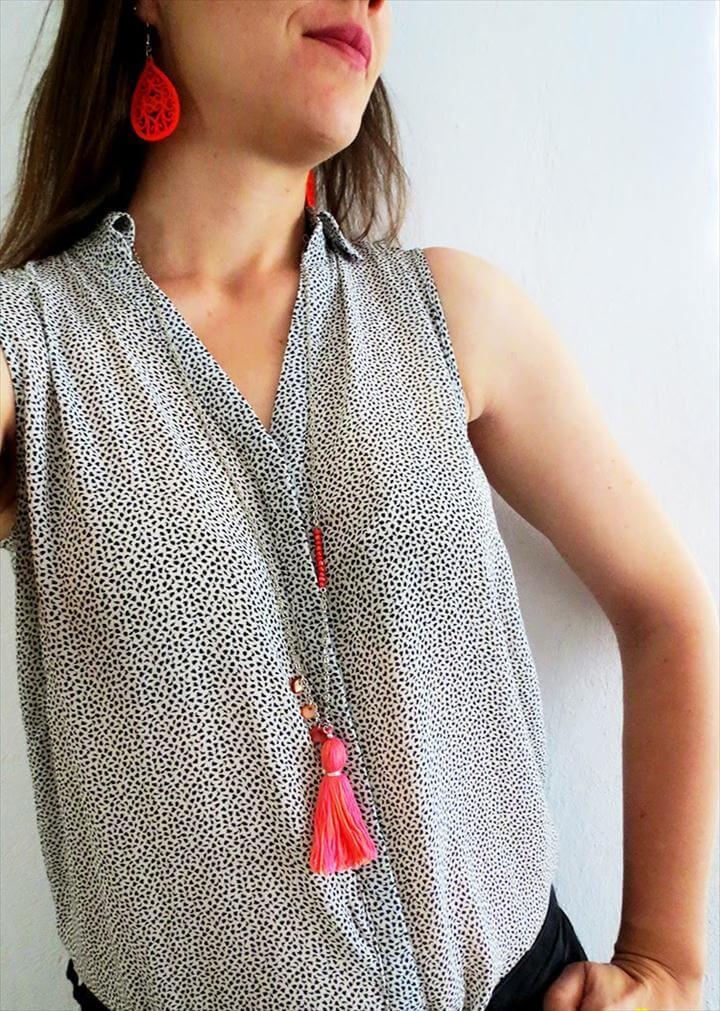 Image: ohohblog
Tassel Top & Pom Pom Dress

: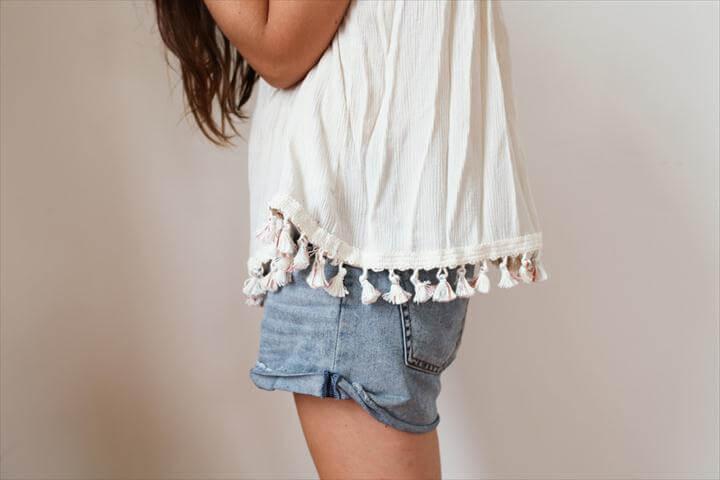 Image: treasuresandtravelsblog
Tassel Beach Bag

: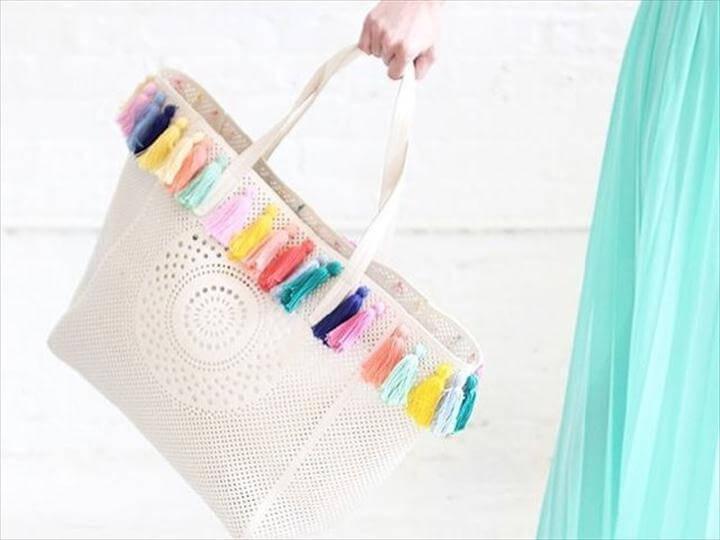 Image: momtastic
Ombre Tassel Necklace: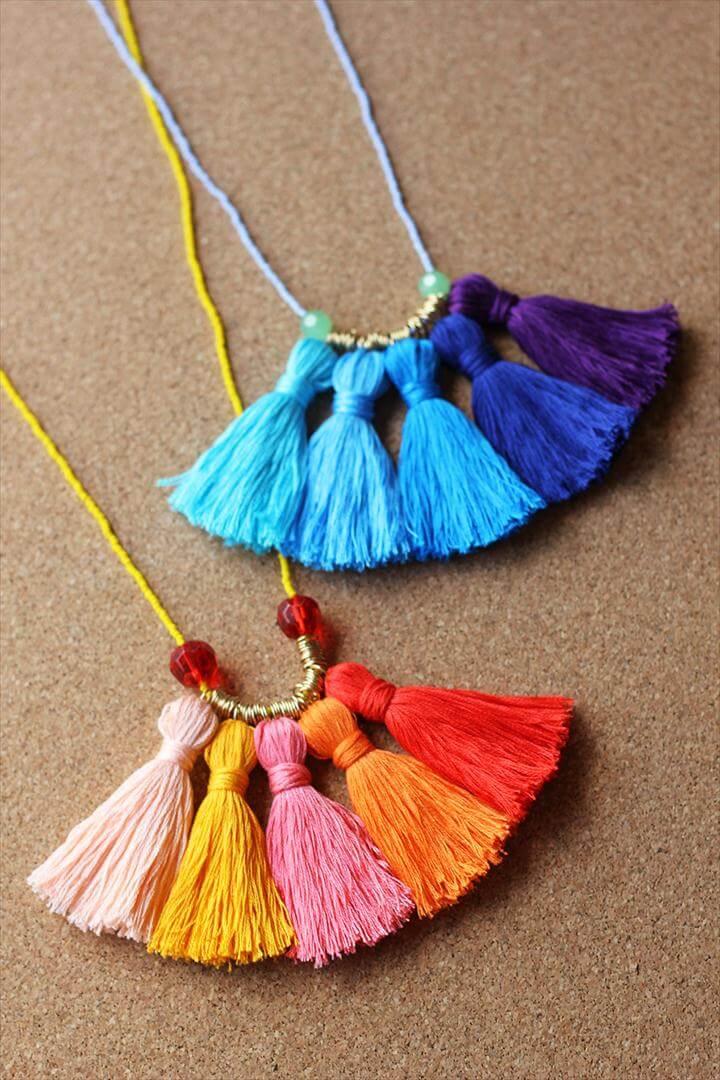 Image: homemadebanana
Rebecca Minkoff Inspired Tassel Handbag: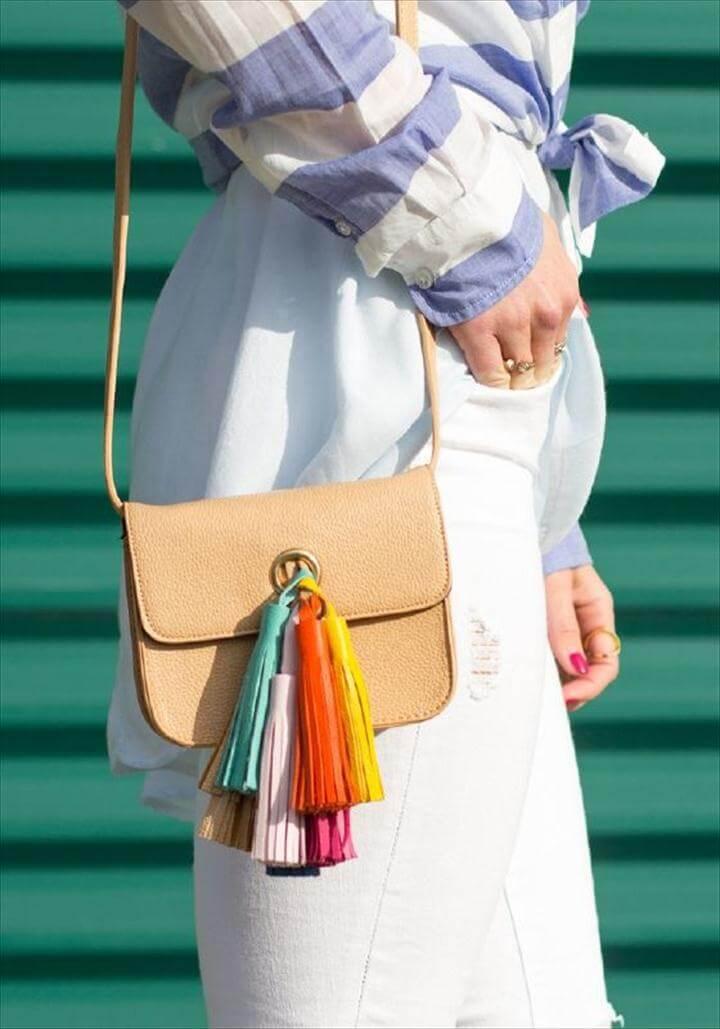 Image: me-and-mrjones
Ombre Tassel Wall Hanging: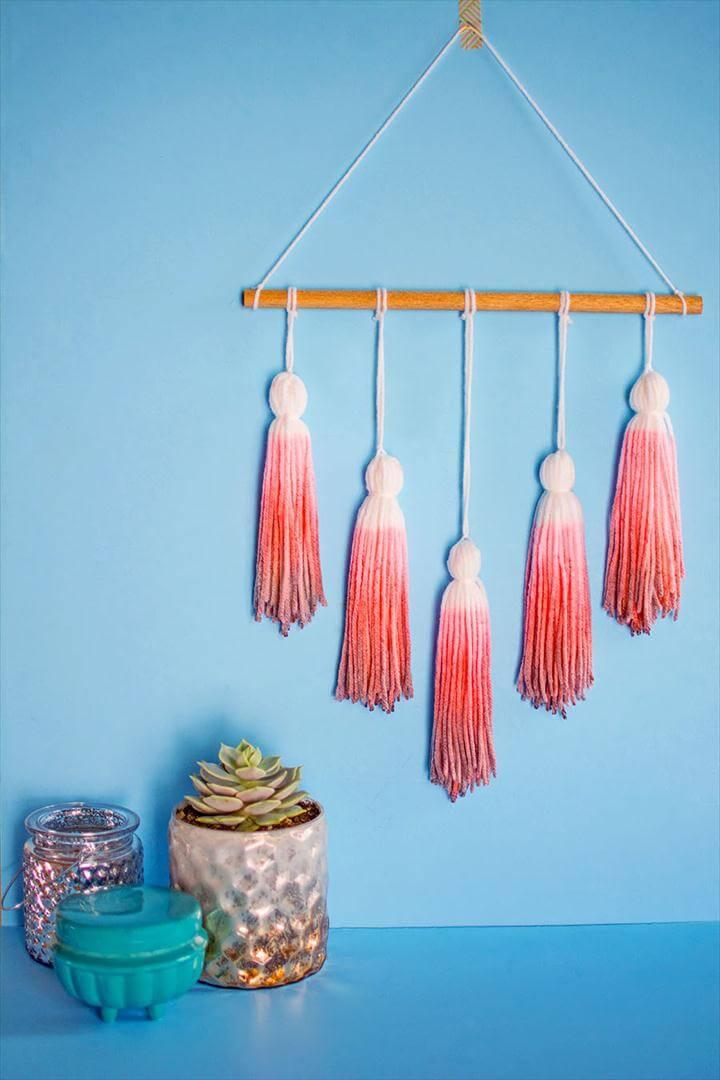 Image: potterybarn
Tassel Seagrass Basket: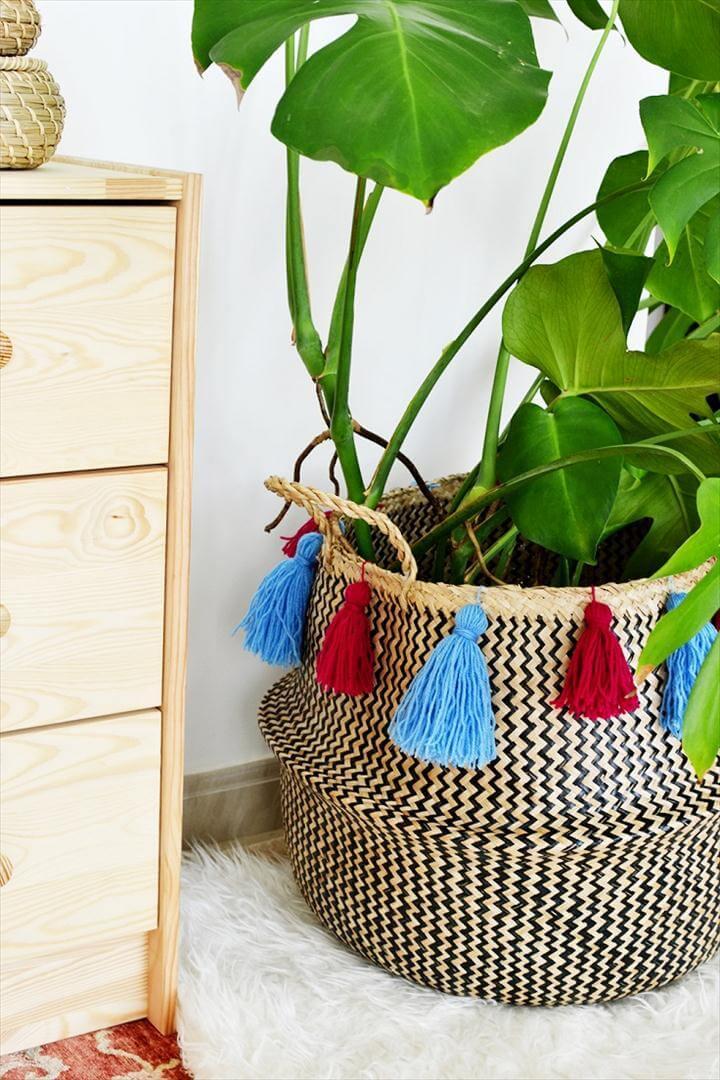 Image: diys
Anthropologie Tassel Pillow Knock Off Tutorial

: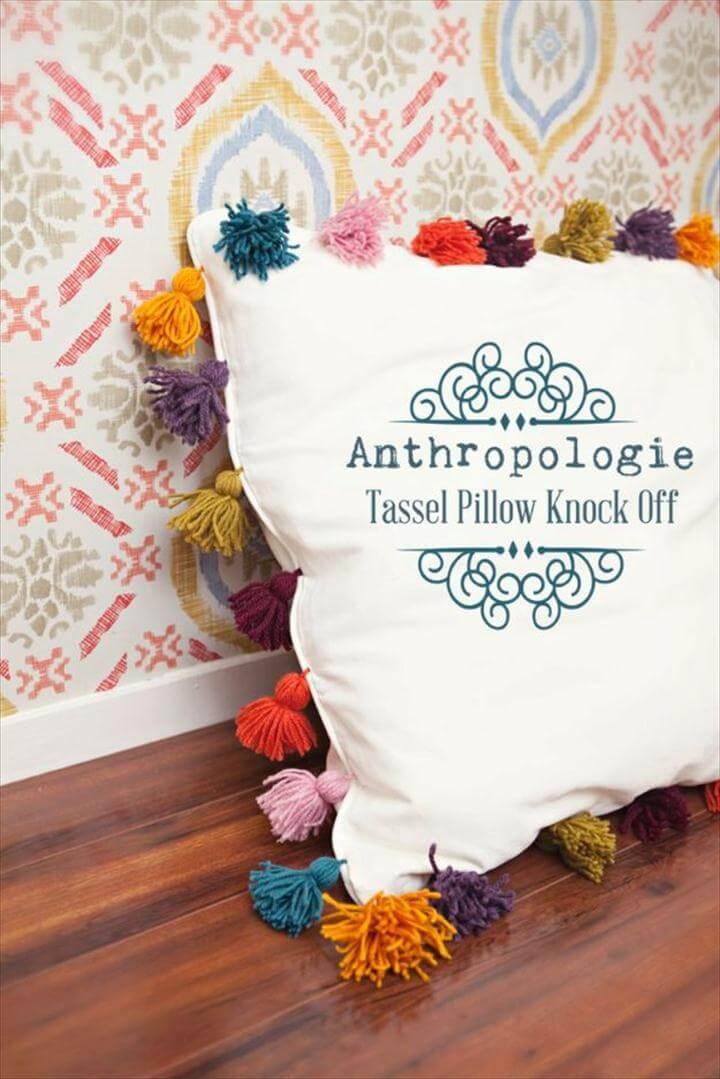 Image: sewinginnomansland
Tassel Bag Charm: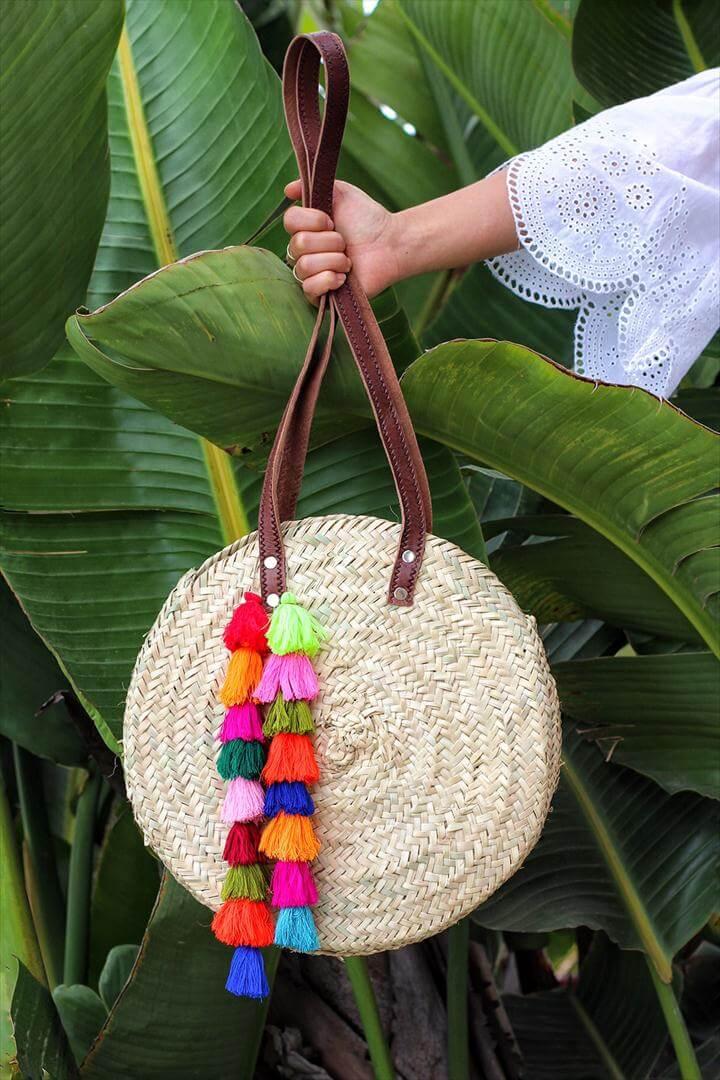 Image: honestlywtf