No matter who is stepping into the world of crafts at your house these 10 DIY Easy Crafts – 5 Minute Craft Quick & Easy Ideas are going to help immensely. The initial stage of learning any skill is ought to be easy and quick that is why we have these easy craft ideas for the new craft learners. Especially the kids are going to enjoy their crafty journey very much when they have this super fun and quick crafts to start with. Not only for the beginners these ideas are great to perform when you are running out of time but you have to quench your crafty thirst.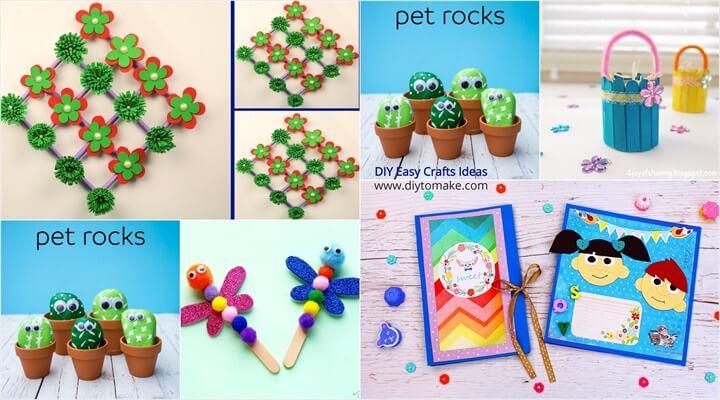 Most of these 5-minute crafts are totally kid's oriented so you are going to spend some short but fun and quality time with them. They would love making those cute and green cactus rocks with you and bring some cute details in the home décor. Also, you are going to enjoy as much as they will while making those adorable little dragonflies with a clothespin, craft sticks and the pom-poms. The kids can make some cute and colorful storage items like that Popsicle stick basket and the colorful paper animal pen holders. Each of these quick crafts has its tutorial attached!
You May Also Like:
Pet Cactus Rocks Tutorial: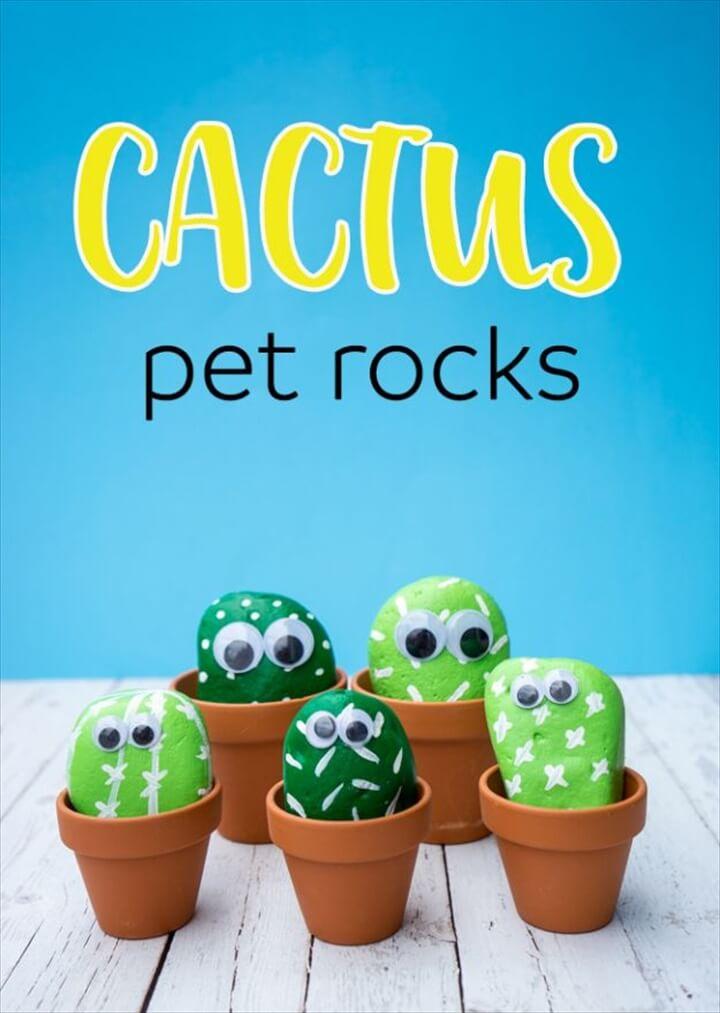 It will only take 5 minutes to make these pet cactus rocks, the next funniest type of home decor to go with! Paint the rock in green succulent colors, add custom succulent skin pattern and finish with googly or wiggly eyes! Don't forget to set them in the miniature pots!
Tutorial: thebestideasforkids
Easy & Simple Dragonfly Craft Project: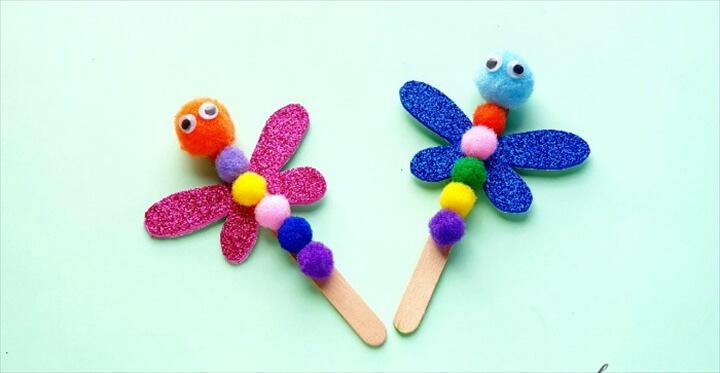 A special toy to make for the kids, the colorful dragonflies, will be ready in 5 minutes or less! Add up the craft sticks with colorful pom-poms to make a dragonfly body! Add a pom-pom with wiggly eyes on it, to the top of it to make the head of the dragonfly! Finish with glitter paper wings!
Tutorial: shesaved
Scrapbook Tutorial – How to make Scrapbook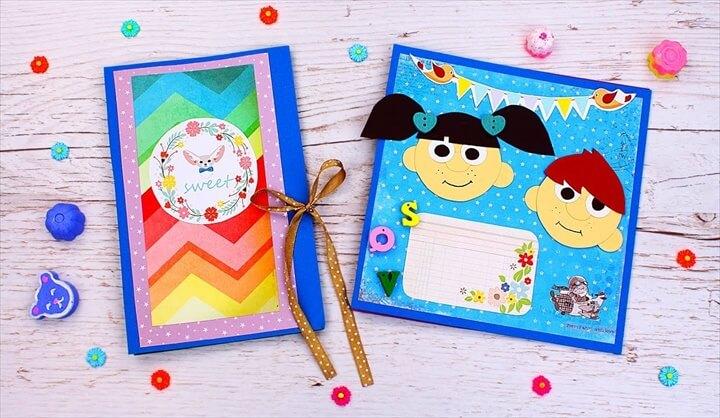 You kids, new to scrapbooking? Can practice their first lessons by making these quick mini scrapbooks! This project involves, tracing, fun painting, fun gluing and fun cuttings and hence will surely boost the crafting skills of your kids! Video tutorial here
Tutorial: youtube
Wall Hanging Craft From Foam Sheet & Paper: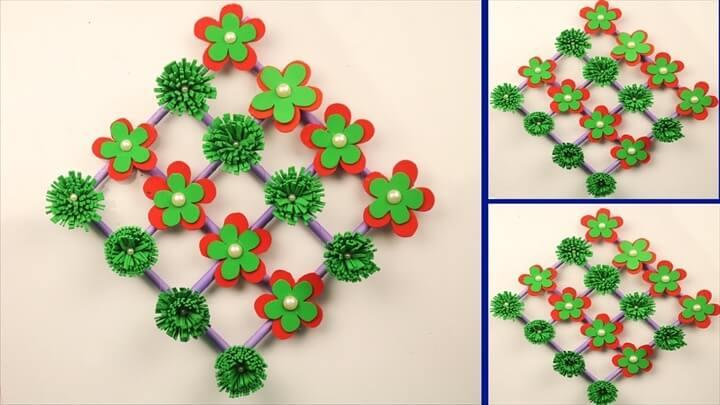 A new crafting hack to make fabulous geometrical wall decors in 5 minutes or less! The idea is to make a lovely geometrical wall hanging with the foam sheet and paper! Paint flowers on the paper and cut them out and next glue them on a foam sheet! Details here
Tutorial: mycrafts
How to Make Clothespin Dragonfly Step by Step: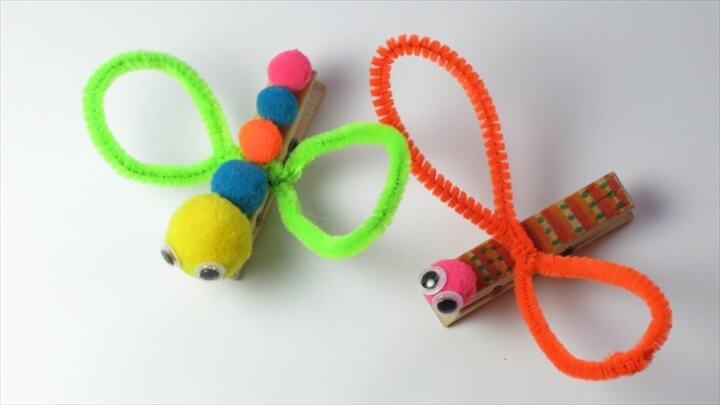 Upcycle clothespins to make new creative toys for kids like this dragonfly, cute and colorful mini fun toy! Just glue a collection of colorful pom-poms on a clothespin to make the body of the dragonfly! Add the wiggly eyes on the head pom-pom and finish the project by adding pipe cleaner wings!
Tutorial: kidswowchannel
Popsicle Stick Basket For Kids: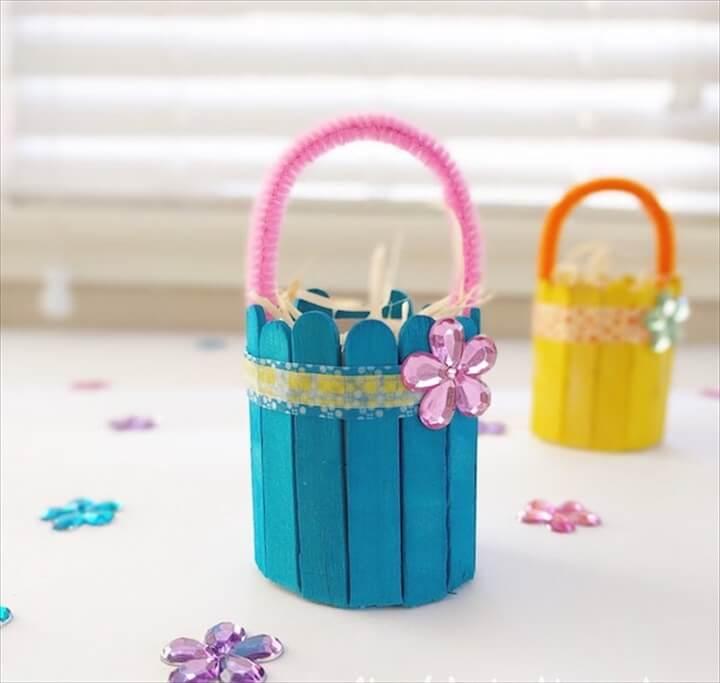 Do wonders with the craft sticks, spend 5 minutes with them and transform them into cute mini storage baskets! Put together the painted craft sticks around a cardboard tube, glue them in pace and then bind them with tape, adorn with flower accents and finish with pipe cleaner handles!
Tutorial: thejoysharing
Ribbon Flip Flops Tutorials: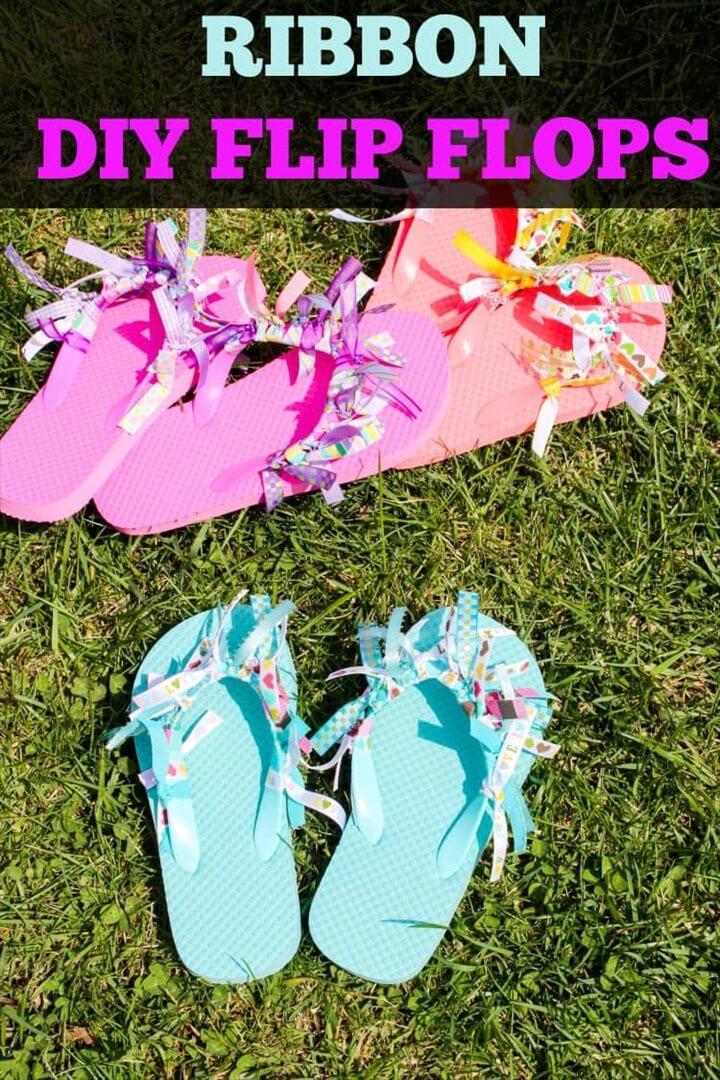 Are you addicted to footwear fashion? Then do style up your feet by whipping up these ribbon flip flops in just 5 minutes! The funky ribbon fringes create new fun and the cute appeal of the flip flops! The idea is to cut the colorful ribbon lengths and then tie them onto the flip flop straps until they get covered!
Tutorial: theclassychapter
Cool Pen Holder DIY Easy Crafts With Paper: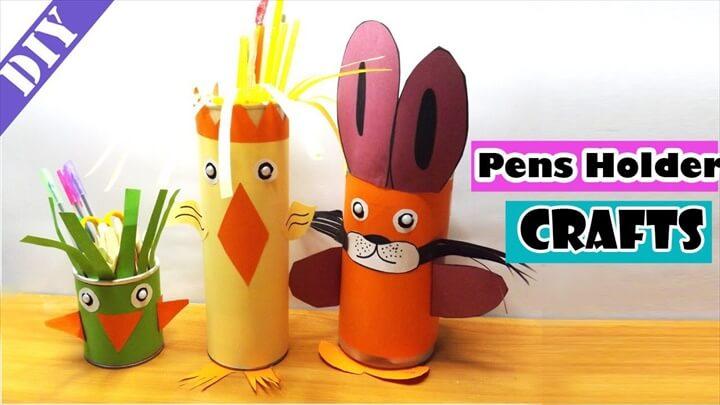 You will love having these pencil holders on a sturdy table or desk as they are colorful and cute at the same time! Here you need recycled tin cans, colored paper, glue, and custom embellishments to make these pen holders in just 5 minutes or less!
Tutorial: redtedart
Treasure Jewel Magnets: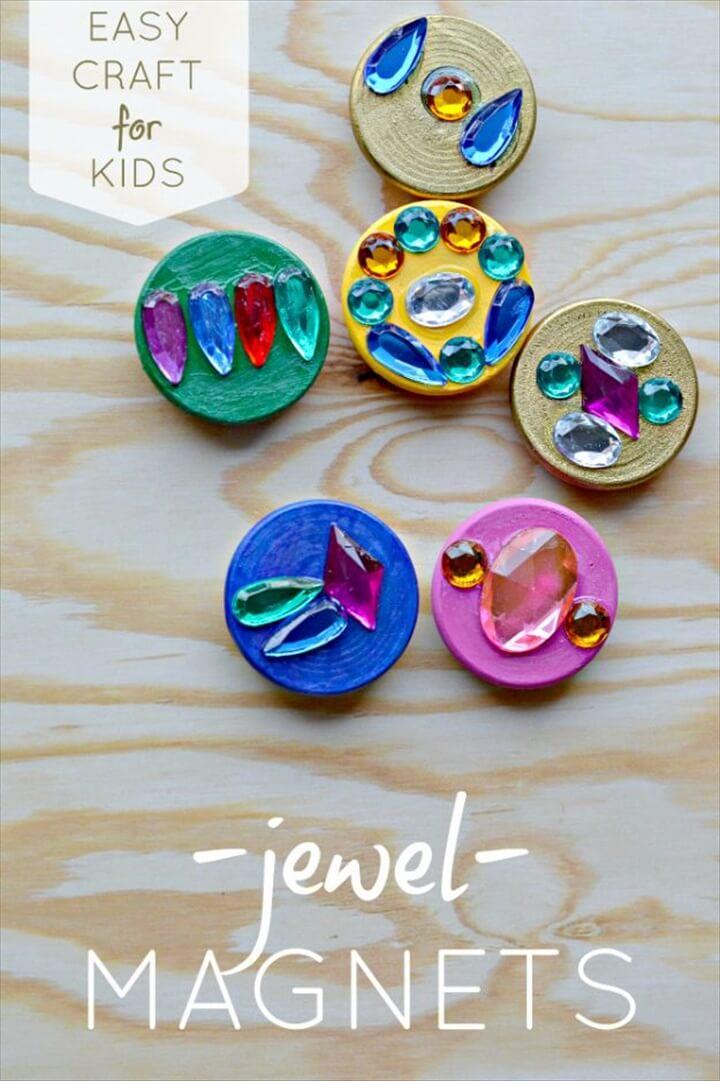 Get your kids crafty at the weekend with this super cute and colorful treasure jewel magnets craft. Yes, they are surely going to love making these pretty magnets out of wooden circles, colorful jewelers of multiple shapes and the round magnets. The acrylic paint up adds more to the fun of the project.
Tutorial: thelifeofjenniferdawn
DIY Glitter Magnets – Easy Craft Tutorial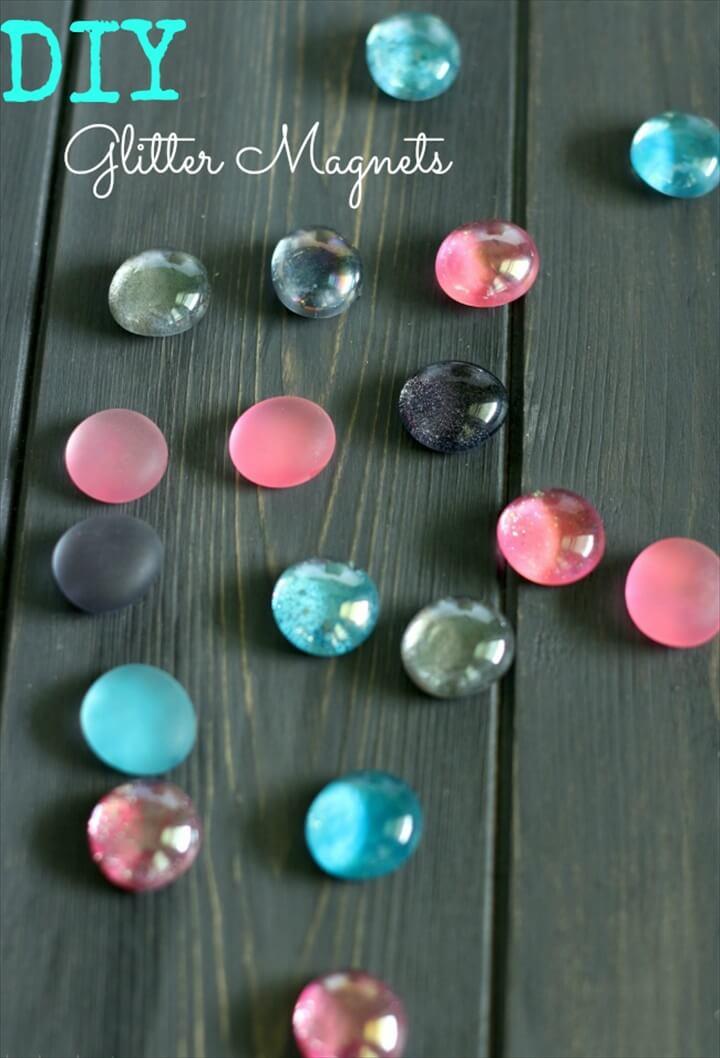 Either you need some magnets for the fridge or you want some for your kid's locker these DIY glitter magnets are going to work great for both purposes. The kids would love making these colorful and cute magnets with clear glass pebbles and the glittery nail polishes to cover these pebbles. Details here!
Tutorial: findingzest