Dead cold winters are warmly made alive with the snuggly blankets and now you can crochet up on your own. Every one of us has a blanket which is our favorite and makes us feel more than just warm. So now you can make that favorite blanket of yours with your hands to feel more special while wrapping it up around you. Here are these 14 Easy Crochet Blanket Tutorial to lead your way to a handmade cozy blanket
All the blankets in this pretty round up are extraordinarily beautiful, warm and comfy. There are pretty and colorful blankets for the cool summer evening and the elegant throw blankets for the cold winters. A cute small baby blanket pattern and gorgeous big blankets for the adults, you are going to have it all here. There are simple one yarn crochet blankets looking decent and also some colorful ones with exciting patterns to win your hearts. The plaid and patchwork blankets are surely going to make you drool. Most of us do not get involved with the crocheting of blankets because of the patterns being tough and lengthy. With the help of these easy crochet blanket tutorials, you can easily and simply work up a blanket in a day or two.
You May Also Like:
Crochet Blanket Stitch Washcloth Pattern: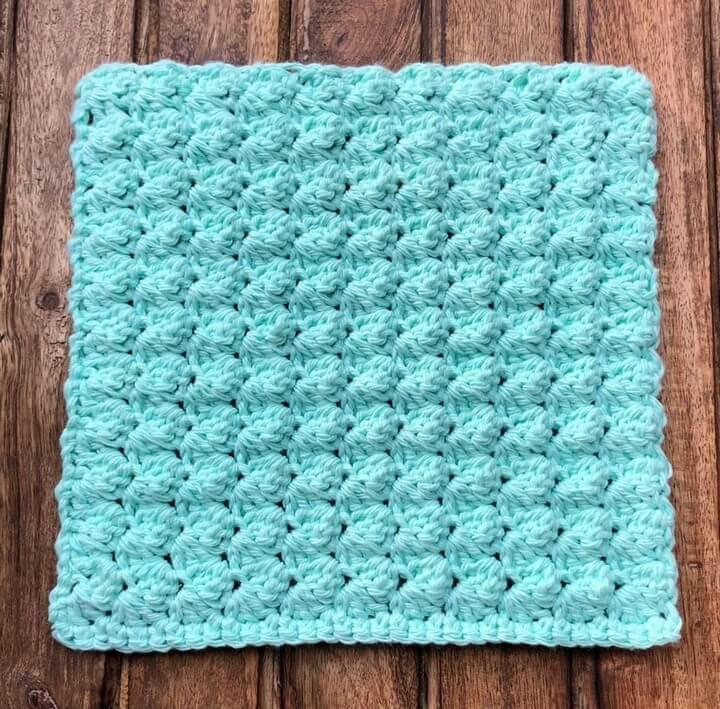 Easy and small crochet projects are so much fun to do at home and this crochet blanket stitch washcloth is apt for the purpose. This lovely and cute washcloth is made with the blanket washcloth and turns out to be so pretty and cute in texture. You can follow the pattern here!
Tutorial: averylanecreations
Sofie's Super Plush Crochet Blanket – Free Pattern with Blanket Yarn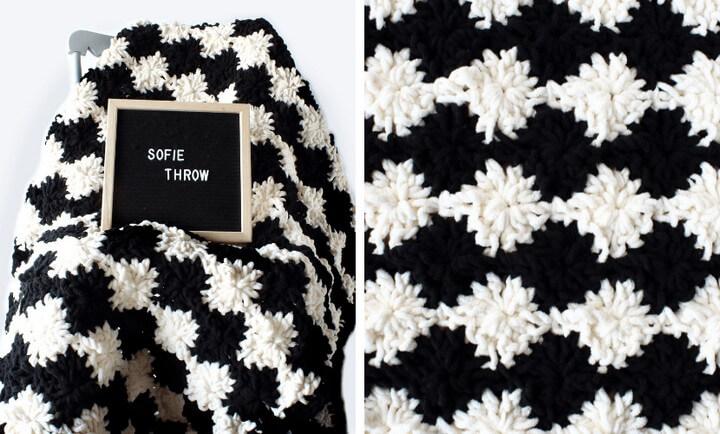 This gorgeous and classic looking plush crochet blanket is perfect to keep yourself warm for the cool summer evenings. The pretty throw has been made up with 6 skeins of Bernat blanket yarn and 15 mm hooks. The pattern is easy to work up and you can have all its details here!
Tutorial: theblueelephants
Crochet Zig Zag Blanket Pattern Free: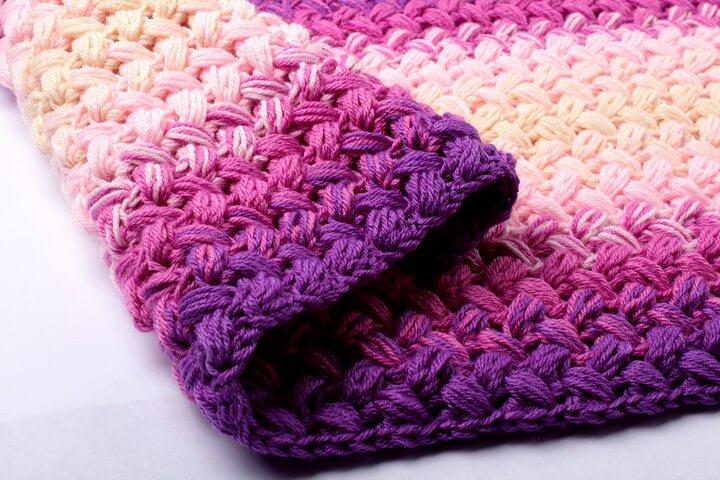 This gorgeous crochet zig-zag pattern blanket is a perfect piece to keep you beautifully warm in the cold. The varying hues of the yarn within the pattern are oodles of charm and beauty to the blanket. It would look so appealing while resting on your couch. Get the yarn and 5.5 mm hooks to work it up.
Tutorial: yarntwist
Crochet Rustic Farmhouse Throw Blanket: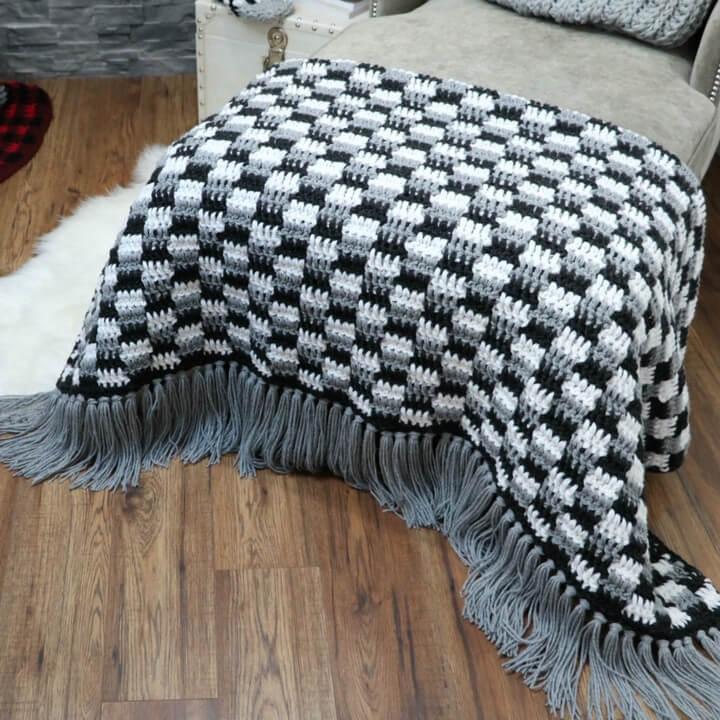 We all love to snug up in our favorite blankets in the colder evening and relax on our couch or sofa chair. This gorgeous crochet rustic farmhouse throw blanket is going to be a perfect snug buddy for you all. The plaids in neutral shades and the fringes really make the farmhouse blanket look fantastic.
Tutorial: mjsoffthehookdesigns
How To Wash Crochet Blankets & Clothing: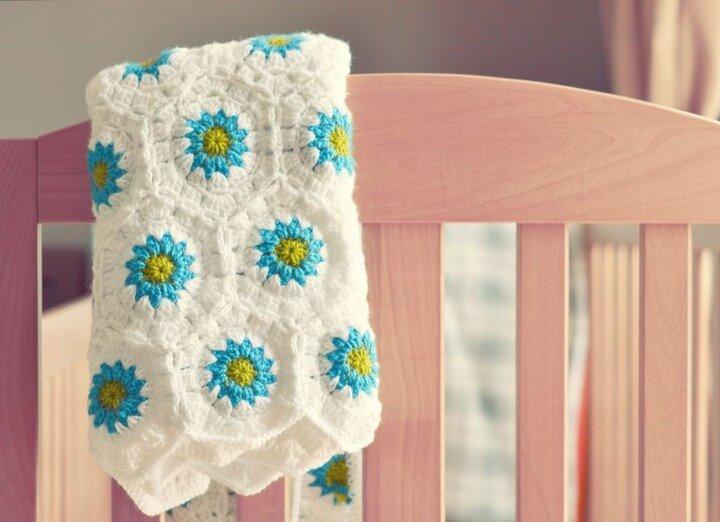 Crochet blankets need some gentle care and attention to last long and work fine. Here is this lovely white blanket blue flower all over the pattern to show you how to take care of them while using continuously. Check out the details here
Tutorial: thespruce
How To Crochet A Snuggle Stitch Blanket: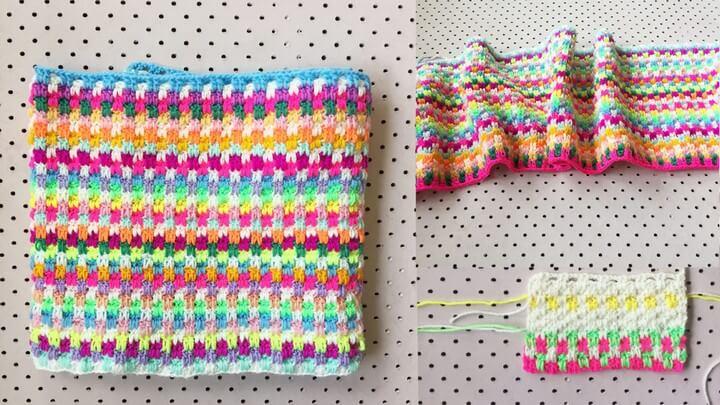 One of the favorite times of a winter day is when we snuggle up in our favorite blanket. So here is this blanket so much comfy that the name of the stitch used is Snuggle stitch. You can easily work up this new stitch and that too with the mix up of various colors in the pattern for the perfectly catchy look.
Tutorial: meetmeatmikes
Purple Gingham Crochet Blanket: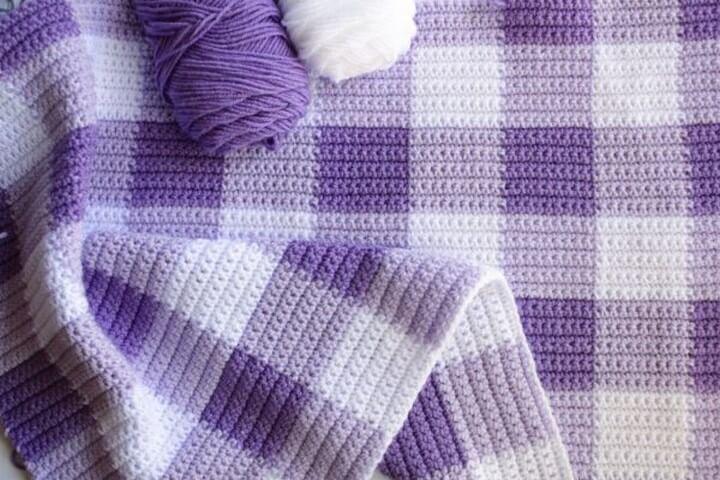 This purple gingham crochet blanket gives us the pure calm and cozy vibes just by looking at it. The lovely pattern and the thick texture really make the blanket look all comfy and cute. The white, light and dark purple plaids turn out to be so tempting. Learn the pattern details here
Tutorial: daisyfarmcrafts
Crochet Ripple Blanket Free Pattern: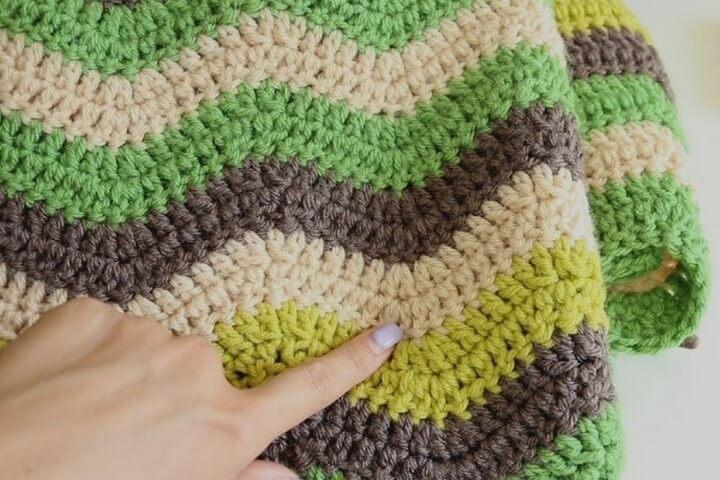 This crochet ripple blanket is a pure treat to eyes for being so beautiful and full of appeal. The pattern is made up of the ripples and each ripple has a different yarn color which makes it look more quirky. You can use your favorite yarn hues to get the custom combination. Rest of the details here!
Tutorial: melaniekham
How To Crochet A Hexagon Blanket: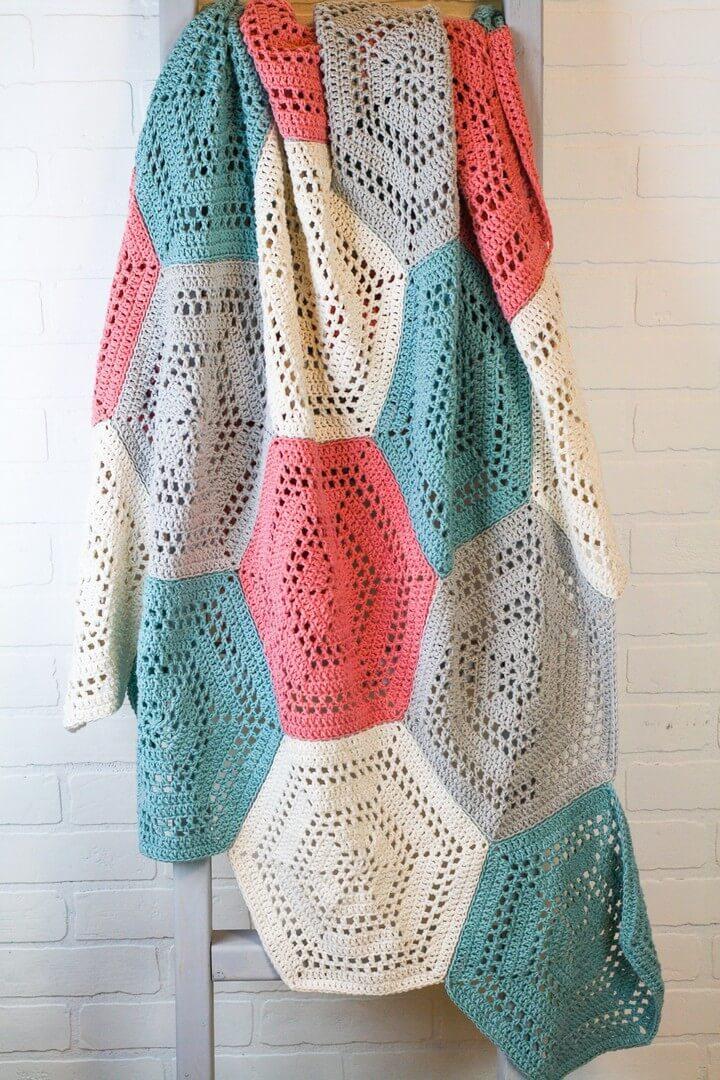 Upgrade your crochet game and make this modern looking hexagon blanket to get toasty in. Just grab three or hues of the yarn to crochet hexagons out of each and then sewing them together to form a hexagon blanket. This one is made up out of 12 blankets using a 5mm hook. Follow the pattern here
Tutorial: windingroadcrochet
Crochet Heart Blanket & Yarn Splitting Questions: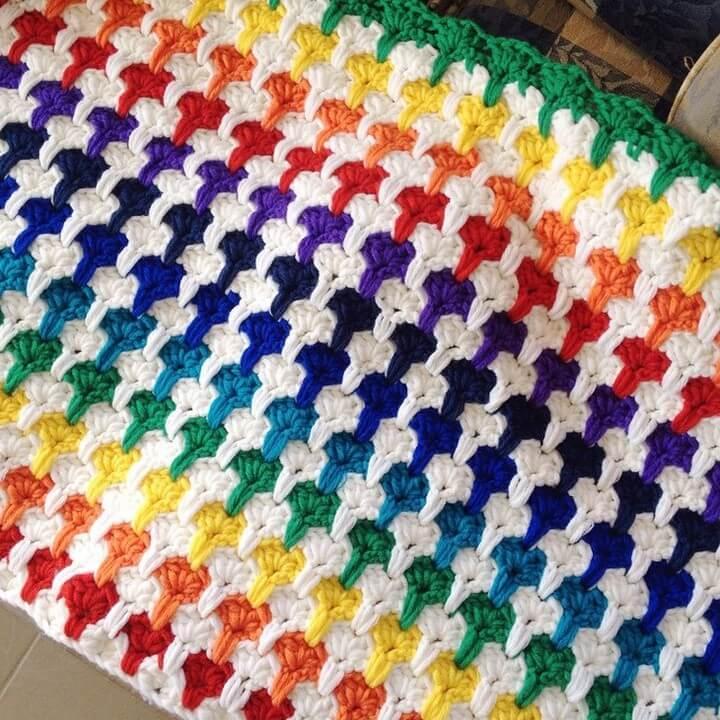 Stitches really add to the beauty of a blanket and this blanket with spikes looks just super interesting. The other interesting thing about this blanket is that each spike row is done with the rainbow colors of the yarn for a really appealing look. Get the free pattern details here
Tutorial: thecraftymummy
Crochet Plaid Patchwork Blanket: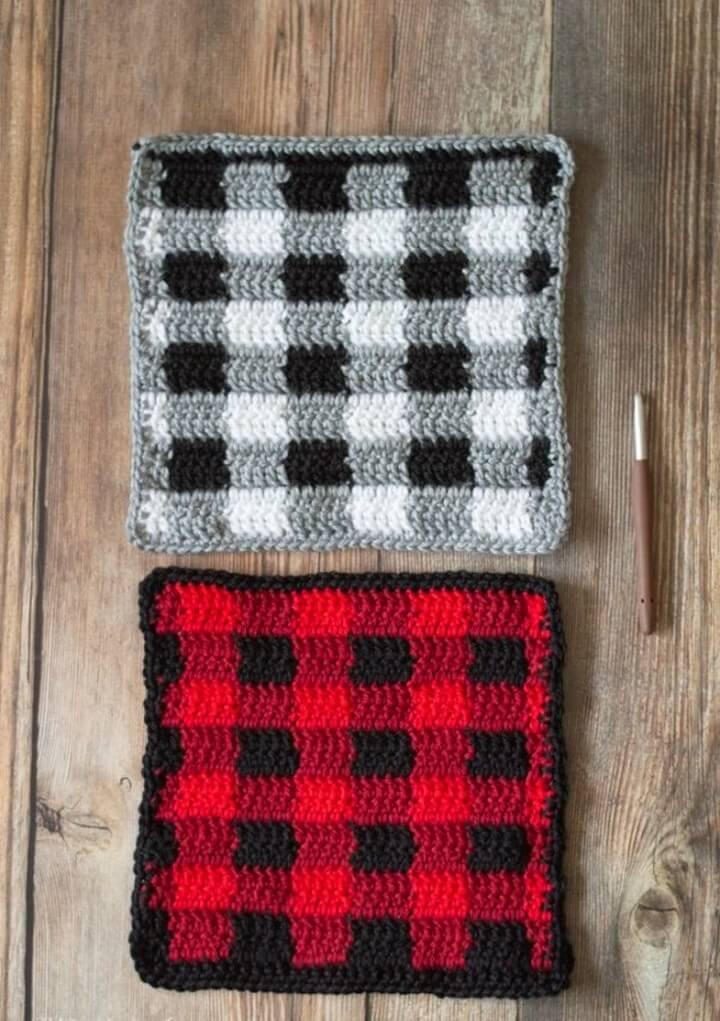 This is one of the most interesting blankets you are going to witness here. The reason behind the quirky beauty of this blanket is the patch and plaids being separately crocheted and then sewed together to create this lovely blanket. Each patch has a different pattern which adds more appeal to it. Details here
Tutorial: whistleandivy
Creighton's Blanket – Free Stitch Sampler Crochet Pattern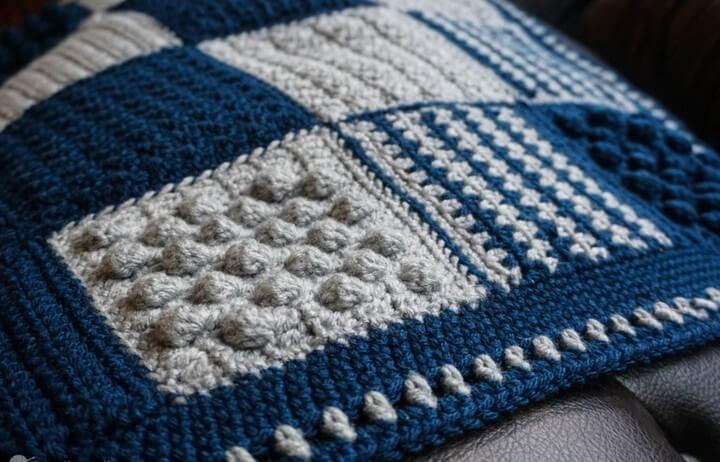 This Creighton's blanket is one of the prettiest blankets that you would come across. Also, it has been crocheted in an easy way with two separate blocks having squares in each. Some of the squares have line patterns and some have bobbles and together they are surely creating a magical beauty.
Tutorial: hearthookhome
Puppy Love Heart Crochet Baby Blanket – Free Crochet Pattern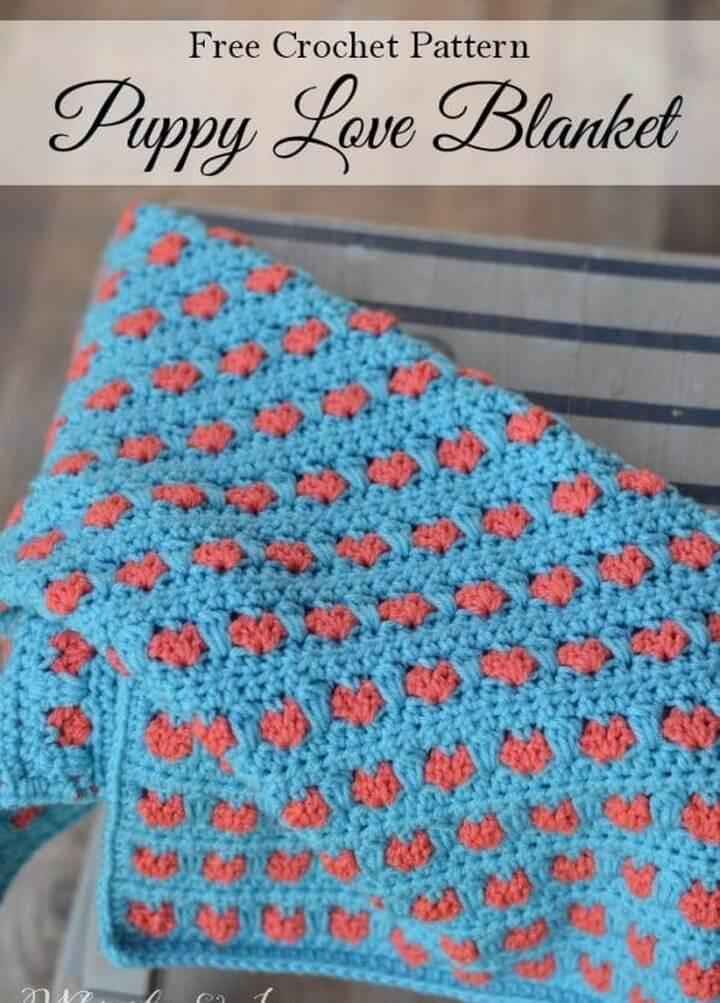 Make this pretty puppy love heart crochet baby blanket and gift it to your sweet little pet to stay all warm and cozy during the winters. The tiny hearts within the pattern are making this blanket look just so heart winning. You can follow the details right here to make one!
Tutorial: whistleandivy
Varied Double Crochet Triple Crochet Blanket: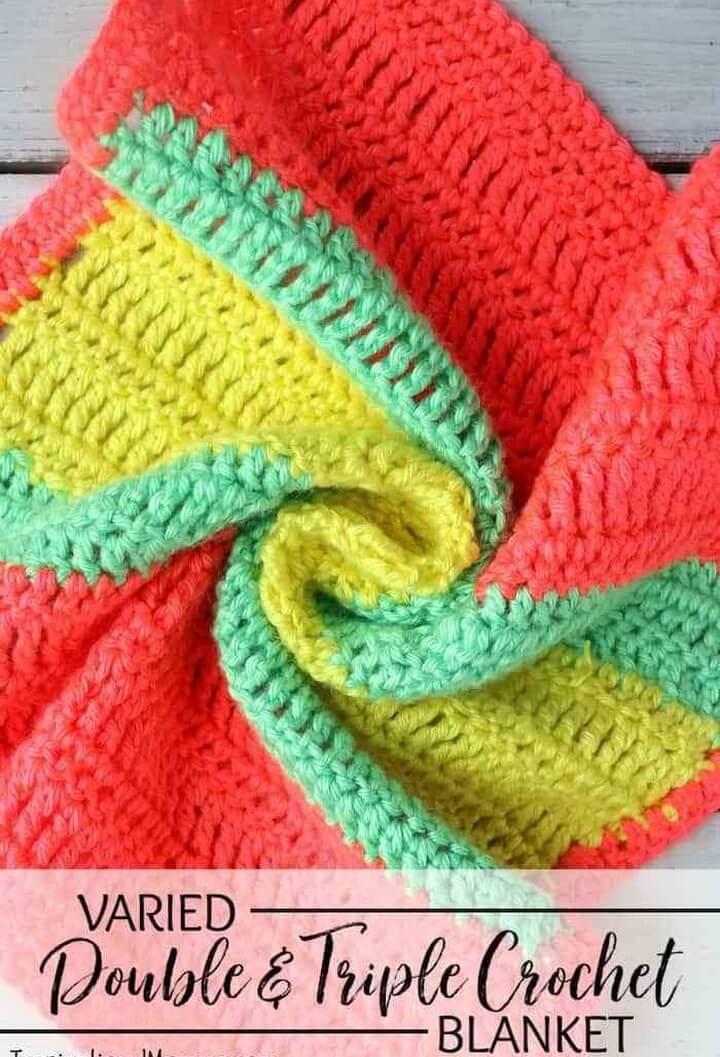 The color scheme of this varied double crochet triple crochet blanket is the most awesome feature of it. You can make this bright looking crochet triple blanket for your kids or for any new baby coming around. The blanket measure 15" X 18" and needs a 6.5 mm hook to be worked up. Details here
Tutorial: inspirationalmomma