If you are a crochet person you must know the happiness that it brings when you accomplish a project. There are endless possibilities to perform with those crochet hooks so if you want to learn this art the time is right here. To help you out more we have these 14 Crochet Gorgeous Ideas especially rounded up for the beginners. The easy and simple crochet ideas would really help the crochet beginners accomplish so many fun and functional things and that too with utter perfection. The variety of these crochet ideas would promise to bring the best out of the beginner's efforts.
Not only these multiple crochet ideas would provide the beginners some fun practice but also produce quite functional items to use. There are lovely spikes and bear basket ideas to meet your clutter needs. Then there are pretty kid's booties, sandals and the adorable amigurumi that they would drool over. No matter if the beginner is a little girl interested in crochet art or a lady wants to learn it, the ideas are perfect to work up by all. Just get click on the links attached to get all the details about materials supplies and the pattern.
You May Also Like:
Spikes Yarn Basket Free Crochet Pattern: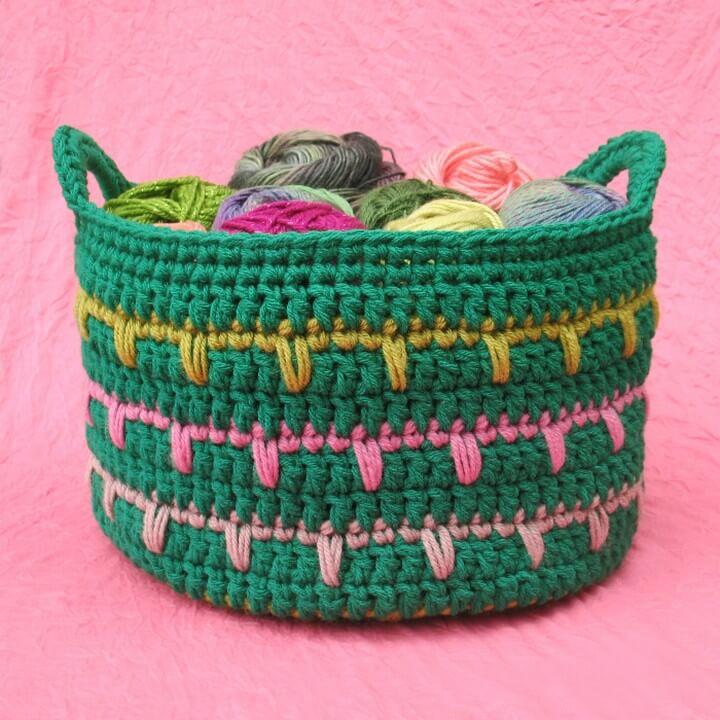 Make this super cute and gorgeous spikes yarn basket to store your yarn skeins and make your messy spaces look fun. The use of four colors really makes the basket look awesome and the spikes add a stylish touch to it. Basket is 12 inches in diameter and 9 inches long and needs a 9mm hook to be done.
Tutorial: gleefulthings
The C2C Slant Beanie – Crochet Pattern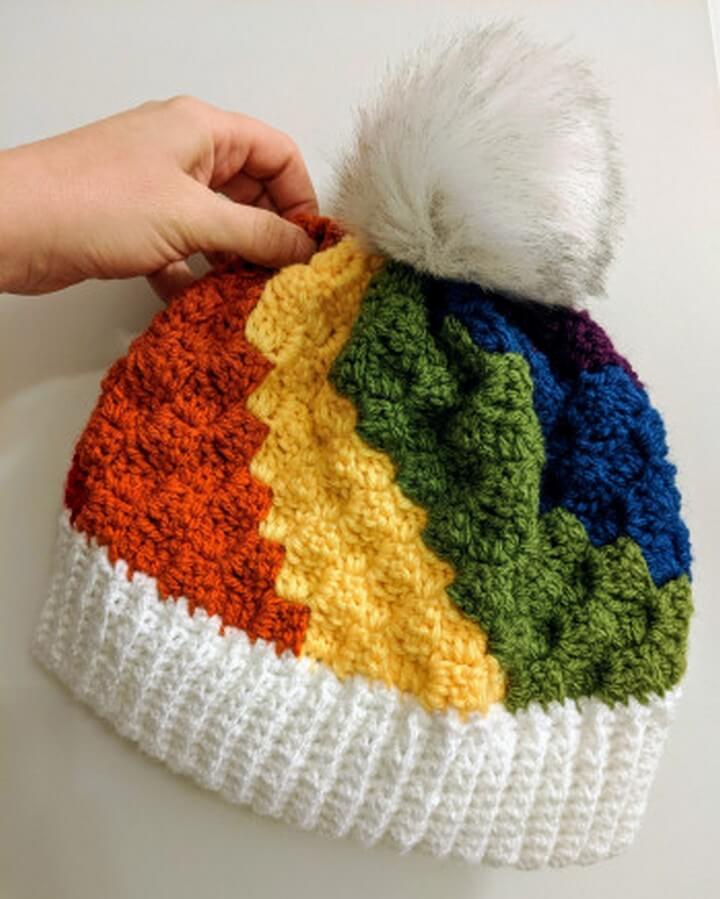 A little twist can really add oodles of charm to your crochet project. Here is this C2C slant beanie that looks just so stylish and unique. The use of multiple yarn hues makes the beanie look just so fun with the slants. Also, that pretty fur pom pom adds oodles of charm to the beanie. Get the free pattern here
Tutorial: yawnsandyarn
Mom's Christmas Wreath Ornaments: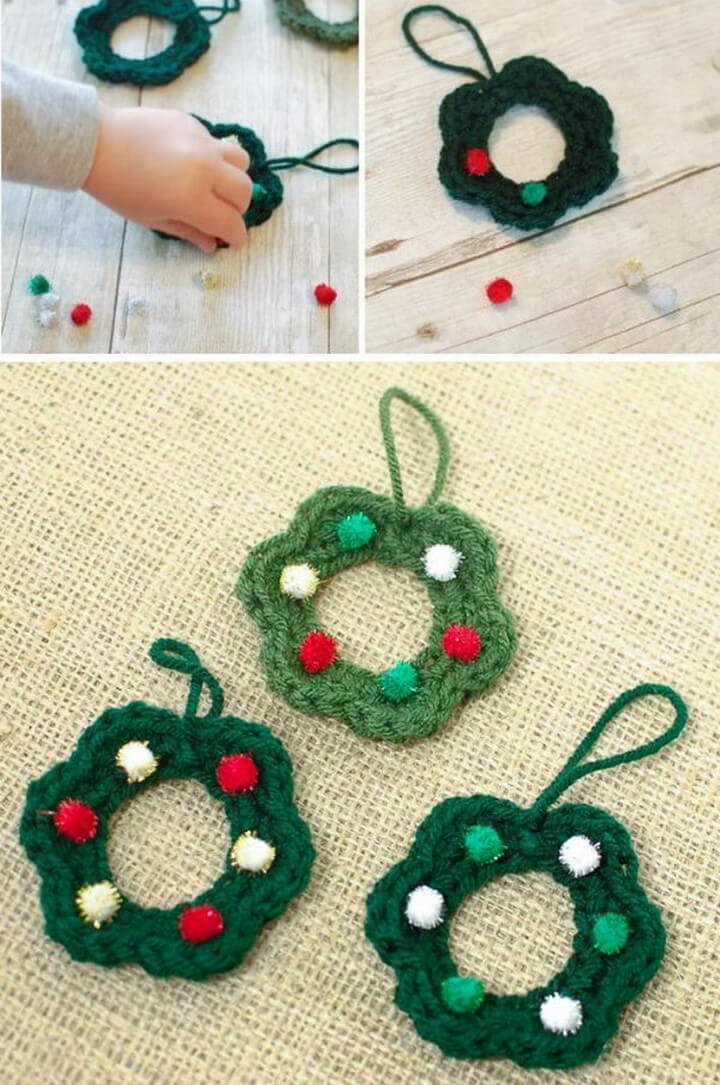 One of the best ways to use your yarn stash would be making these lovely Mom's Christmas wreath ornaments. The little cute rounds with colorful tiny pom-poms look super adorable. Worsted yarn with 4mm and 4.5 mm hooks are needed to work up these pretty ornaments.
Tutorial: petalstopicots
Easy Crochet Heart Pattern: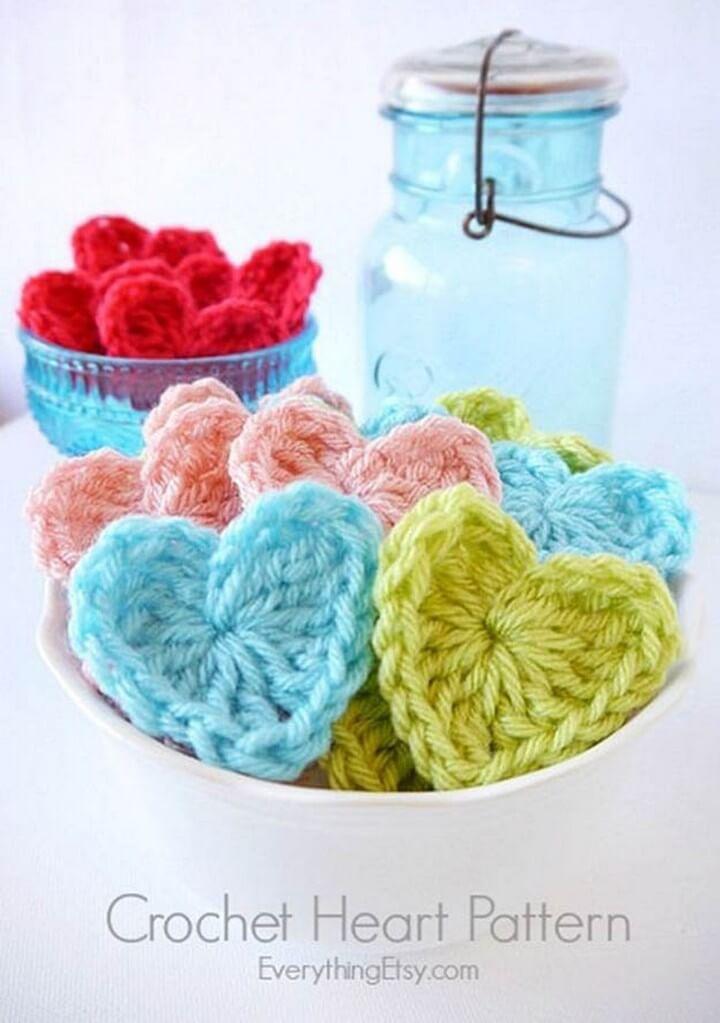 These gorgeous crochet heart appliqués are the best things to crochet this holiday season. You can use them on so many things like gifts and décor as the lovely appliqués. You can use all your left out yarn hues for the purpose and make a lot of hearts in just minutes.
Tutorial: everythingetsy
Mini Crochet Pineapple Accessories: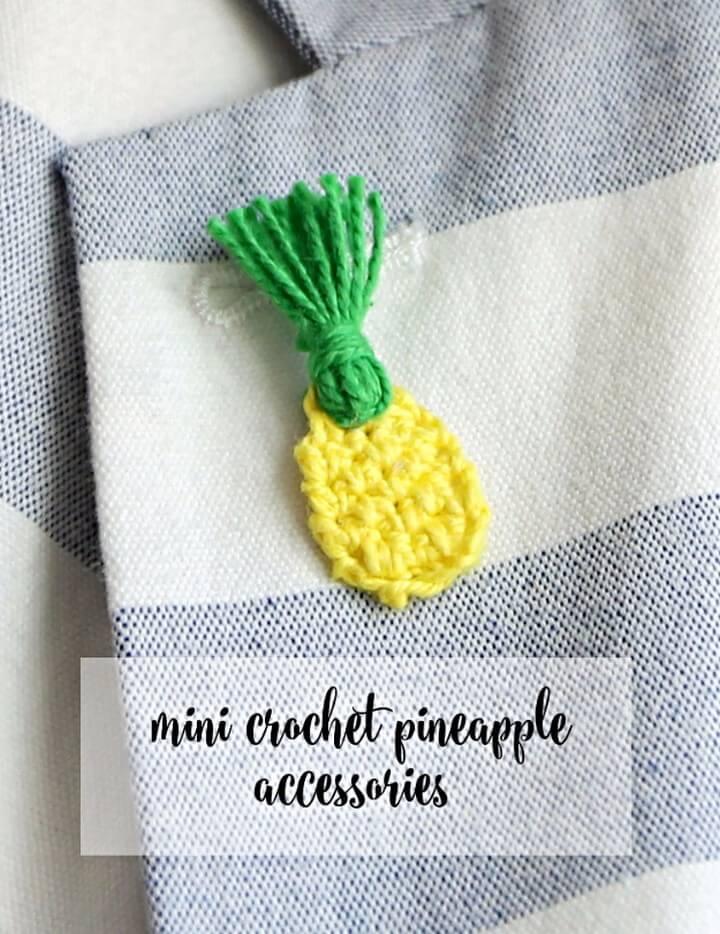 Are you in love with the pineapples? If yes then crocheting up this lovely pair of crochet pineapple earrings is what you would love more. All you need is some green and some yellow yarn hues with 2.5 mm hooks to work up these gorgeous and fruity earrings. Details here
Tutorial: persialou
Shell Stitch Beanie Crochet Pattern: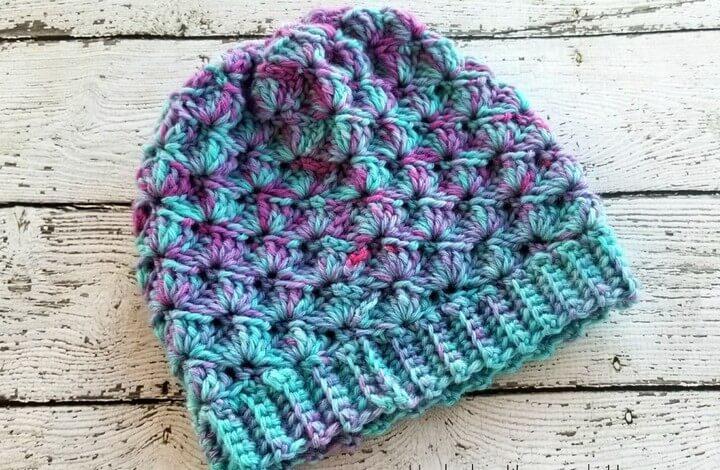 Here is this gorgeous beanie hat with the shell stitch pattern and looks awesome with that double dye yarn. Worsted weight yarn with 5.0 mm hooks is the things in basics that you need to crochet up this pretty cute hat. Get the free pattern here
Tutorial: hookedonhomemadehappiness
Easy Crochet Flower For Beginners: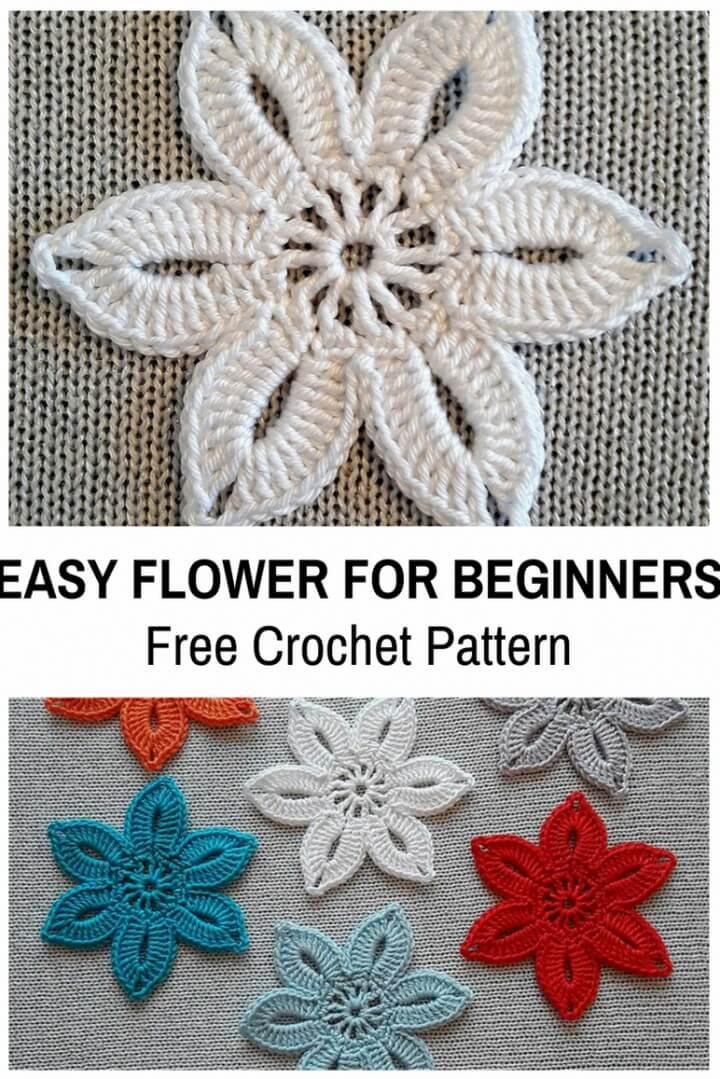 Here is this gorgeous crochet flower for you to crochet up and use for so many purposes around.  You can use all types of colors of the yarn to shape up these flowers of six petals and use them as the perfect adornments for the festive season. Video tutorial here
Tutorial: dailycrochet
Unforgettable Tote Crochet Pattern: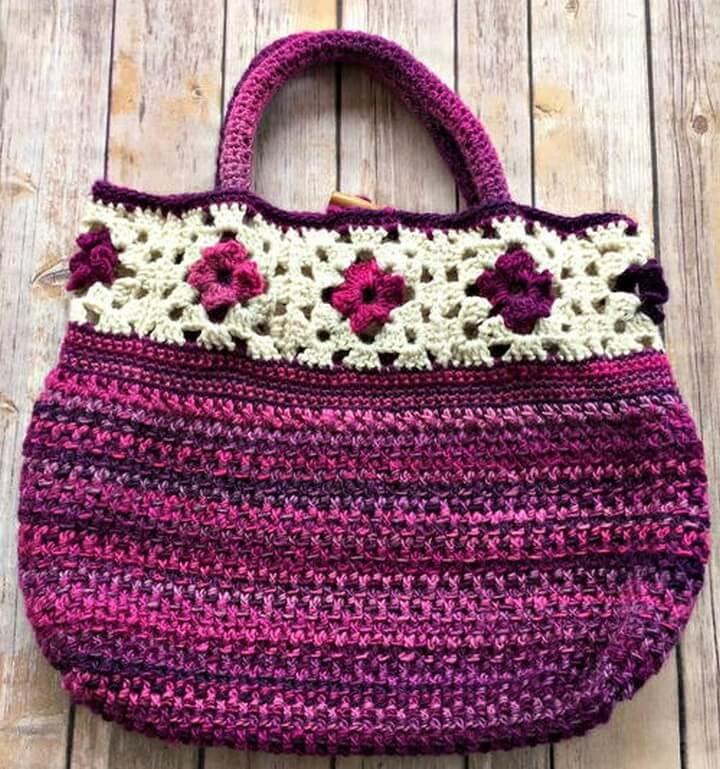 This gorgeous unforgettable tote is 16" wide and 11" long and thus quite perfect to carry outside with your essentials inside. The handles are made in rope style to be super strong and functional. You need 5 mm and 5.5 mm hooks to crochet up this lovely bag so let's begin.
Tutorial: lovelifeyarn
Baby Booties Crochet Pattern: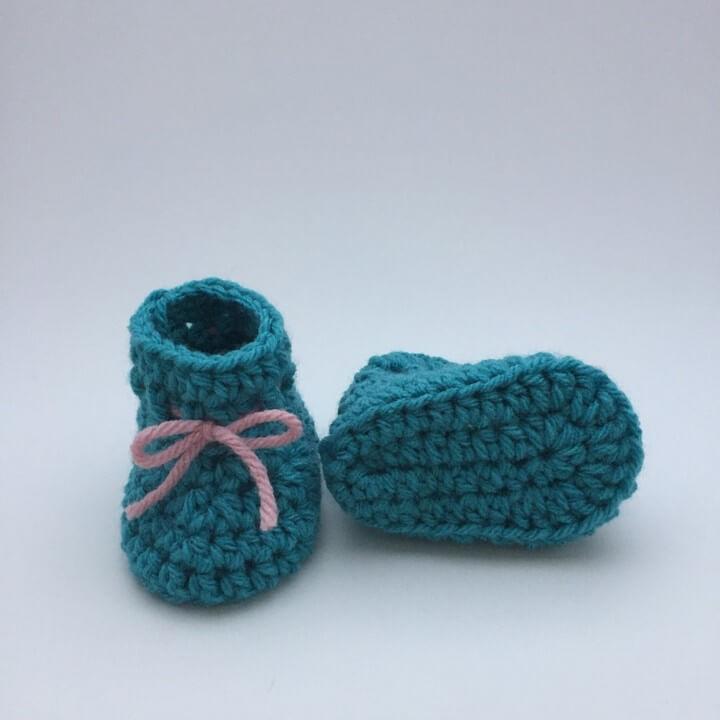 The beginner crochet mothers can make these lovely baby booties for their babies and cherish their love through their skill. The booties are too simple and fun to make with a single stitch and yarn having a yarn bow on the top. Get the free pattern here
Tutorial: shabbysheepapparel
How To Crochet Balls Of Any Size Using A Simple Ratio: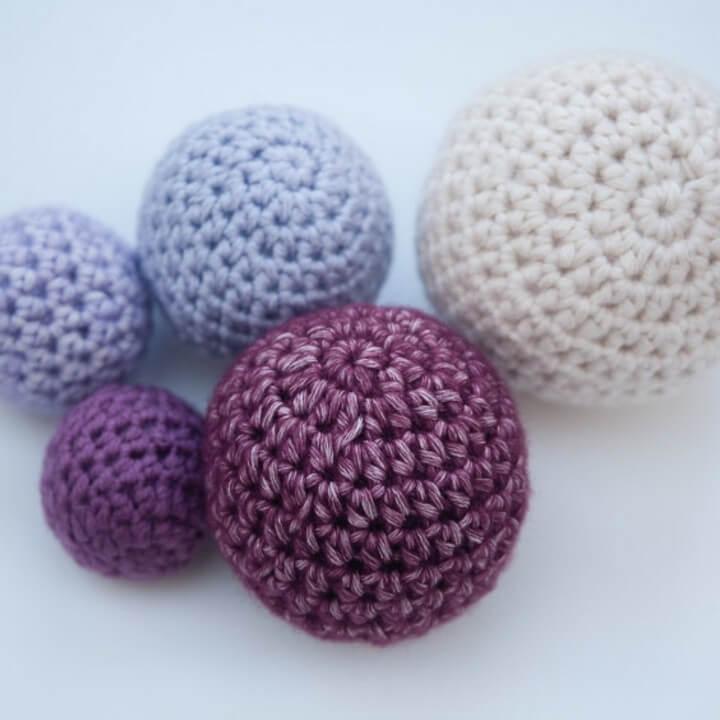 Here is how you can create this gorgeous bunch of balls in multiple sizes and that too with the same ratio. Using any of your favorite yarn and the hooks you can easily crochet up these balls and that too in the desired sizes. You can use them for so many décor purposes so learn the pattern and ratio here
Tutorial: mybluprint
How To Crochet (Super Cute) Baby Flip Flop Sandals [Free Pattern]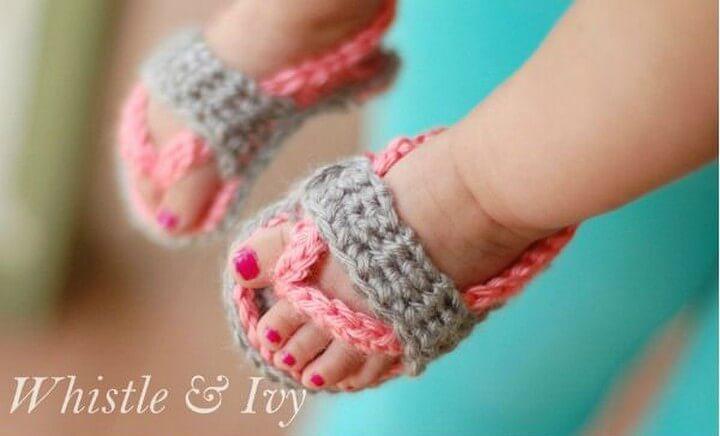 These crochet baby flip flop sandals are just too gorgeous to fall in love with. They are perfect for the babies of age from 3 to 6 months. The sandals have straps to get nicely stick to little baby feet. So grab some medium weight yarn and some F hooks to work up these gorgeous flip flop sandals.
Tutorial: whistleandivy
Free Cute Amigurumi Patterns: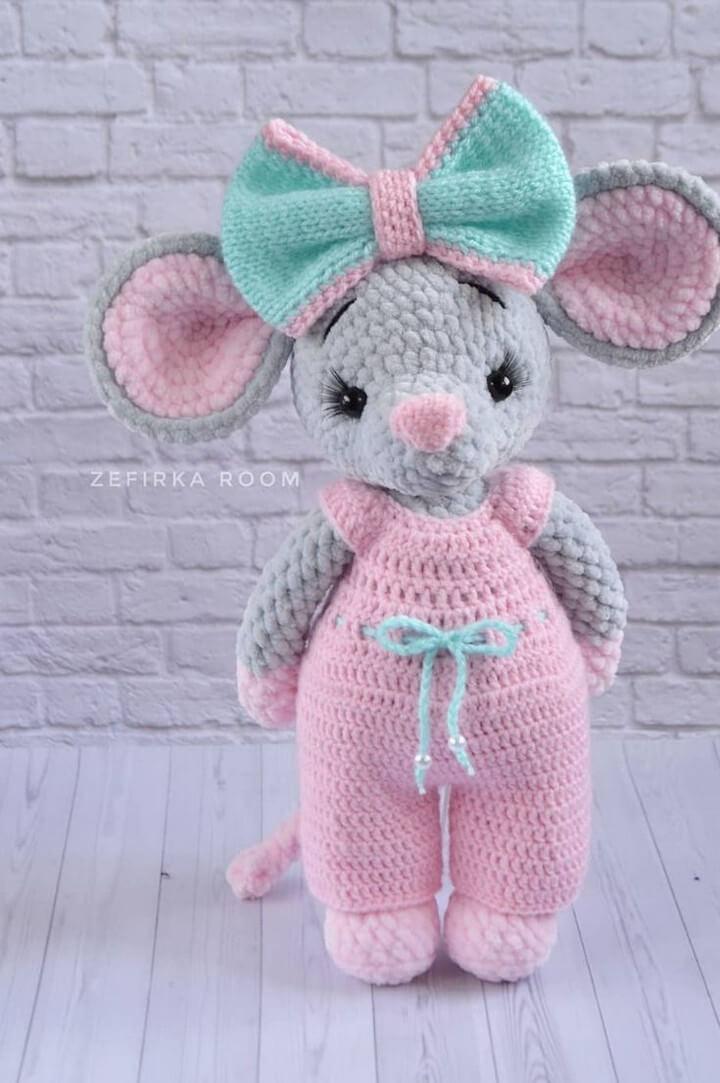 Amigurumi makes crocheting the best artwork because it brings the widest smile on the faces of the kids. Here is another quite pretty and cute mice amigurumi to work up for your pretty baby girls. The pink color yarn makes it more girly beautiful. Get the free pattern here
Tutorial: 101crochetpatterns
Little Bear Basket Free Pattern: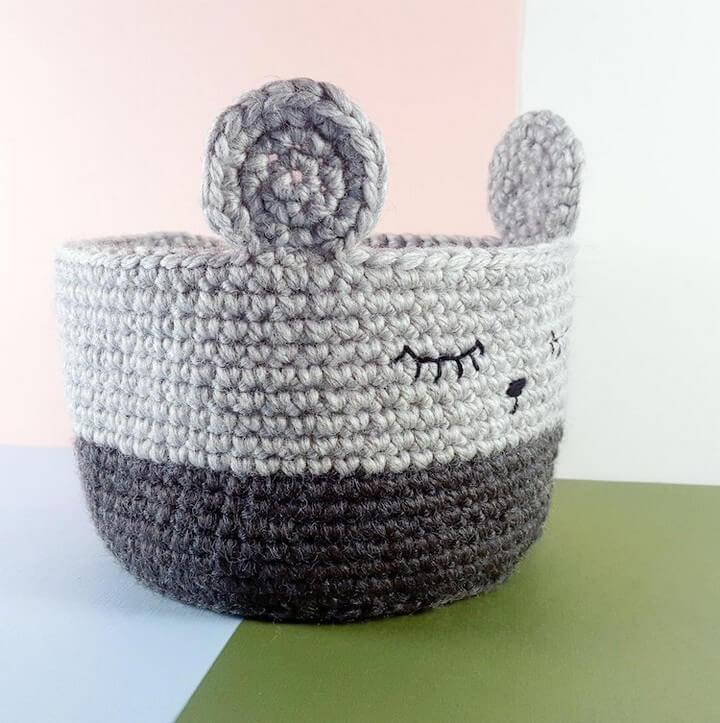 Here is this pretty bear basket that makes so much style statement to stand in your places and store so much inside it. You need two color yarns for the bear basket bottom and the body separately.  The pattern here allows you to change the size of the basket per your demands. Details here
Tutorial: allaboutami
PDF Crochet Pattern – Easy Face Scrubbies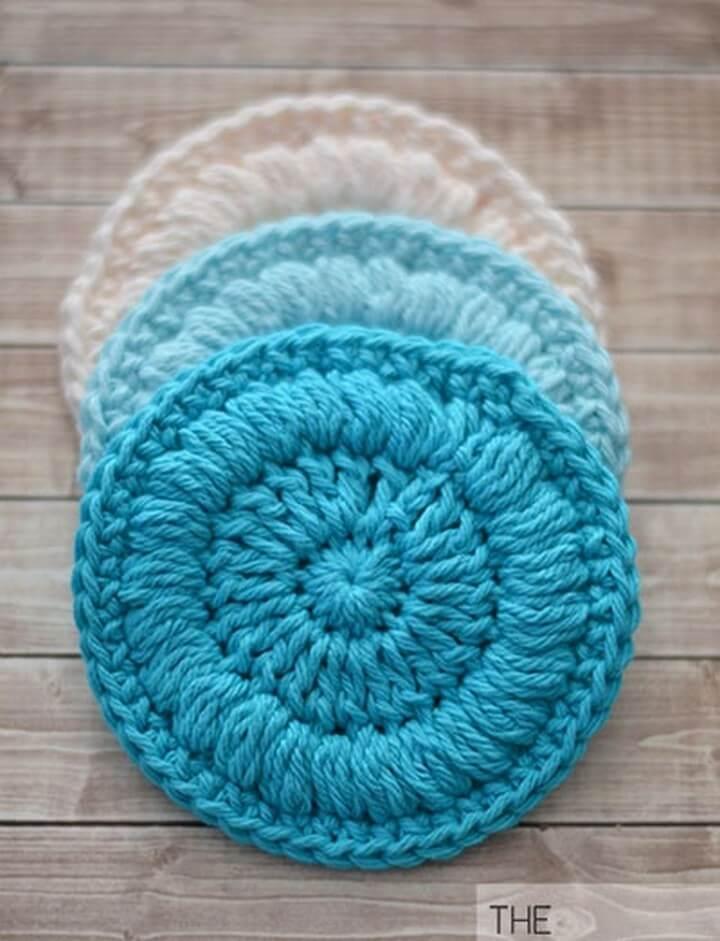 We all know how much scrubbing is important for us especially for the face. So now you can crochet up these pretty round yarn scrubbers to gently exfoliate your skin with. You can make many of them to use for yourself and to send some as gifts around. Get the PDF pattern here
Tutorial: thestitchinmommy