Earning some extra money is always welcomed especially when it is an easy and home-based kind of job. So all the crochet persons out there it's time for you to make some money from your crocheting passion. Yes, you can make some lovely crochet crafts and sell them to fill in your pockets. Here we have made a list of the crochet crafts and ideas which are easy to make and would help you to make more profit. So get your hands on these 10 Easy Crochet Craft Ideas To Sell. With this extra amount of money, you can do all those things which have been impossible in your budget.
The selling crafts should be of the kind which takes up less yarn and still attract a big bunch of people and compel them to buy. Also, crochet crafts should be highly useful so that more and more people buy them to productively use their routines. You would be glad to know that these crochet craft ideas are all fun and functional at the same time. There are gorgeous crochet bear beanies, lovely crochet cozies, washi clothes like crafts that one can use in the daily routines. The things like crochet mandalas and succulents are decoratively tempting and thus worth buying. Know more below!
You May Also Like:
Baby Blanket For Boy Crochet Free Pattern: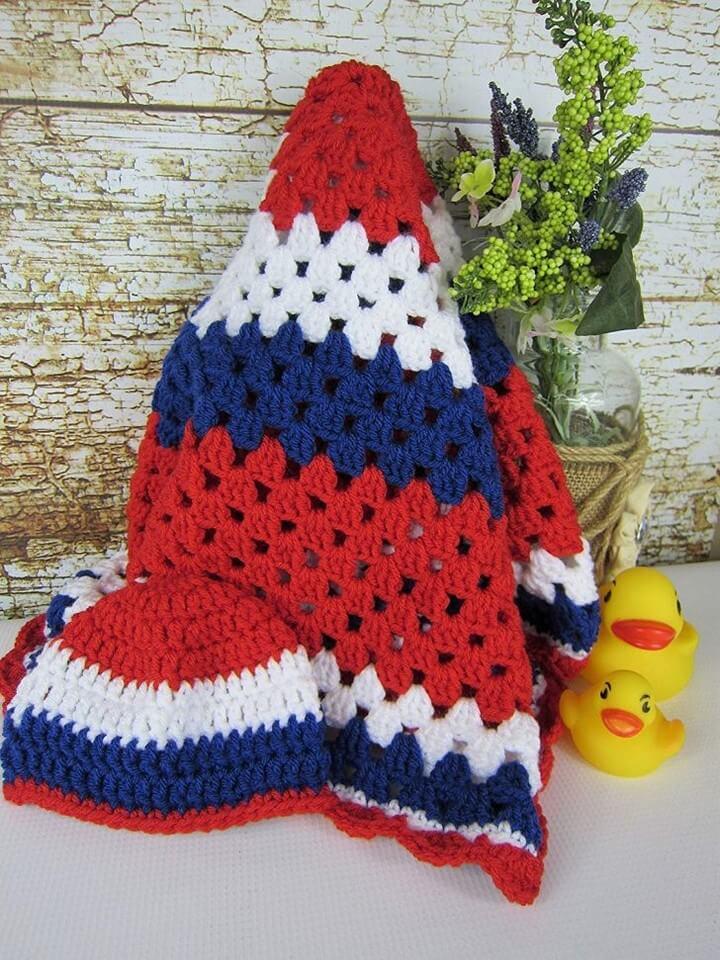 This gorgeous and thick in texture crochet baby blanket makes a really lovely and warm gift for the boys. The colors of the flag and the thick yarn appeal really add to the beauty of the pattern. It's not only a wrap-up but a gorgeous piece of beauty for your home décor too. Details here
Tutorial: youtube
Crochet Pattern For Baby Bear Beanie Hat: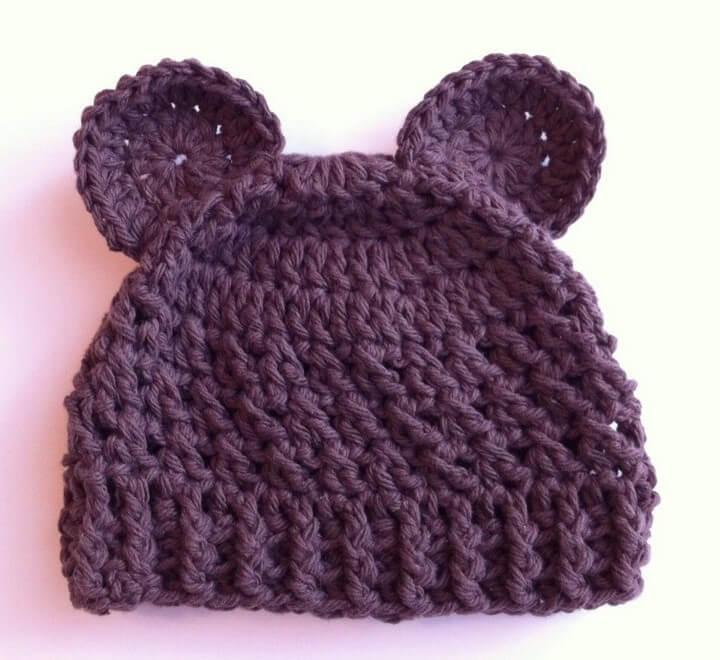 Whenever you make a crochet hat for your kids the animal beanies are the cutest pickups. This time you can make this lovely crochet baby bear beanie for your little boys and girls and they would love it. The choco brown hues of the yarn make it more to look like a bear beanie. Free pattern here
Tutorial: crochetitcreations
Crochet Mandala Hoops: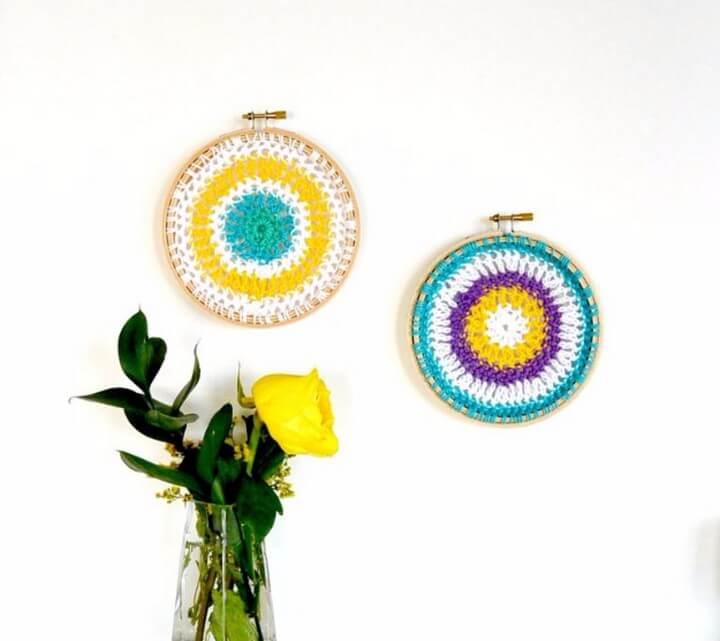 Bring the summer bosom vibes in your home décor using your crochet skills with these gorgeous mandala hoops. These mandalas are bright and colorful and to make them hang over the walls embroidery hoops have been used. Check out the details here
Tutorial: mamainastitch
Crochet Pattern Sunglass Case: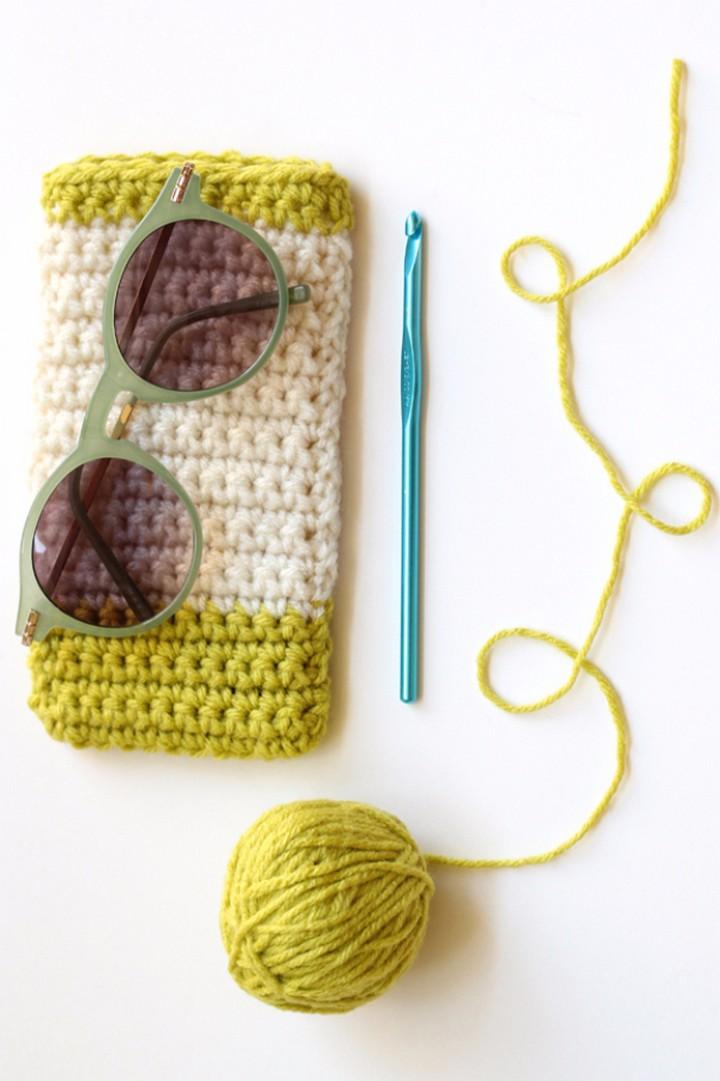 A handmade crochet sunglass case can make a pretty and loveable gift for your dear and ones. The small and cute crochet sunglass cover is easy to make with any of your yarn hues with any of the skilled single stitch. You can make a bunch of them use as a gift around the holidays. The easy pattern here!
Tutorial: molliemakes
Easy Face Scrubbies Free Crochet Pattern: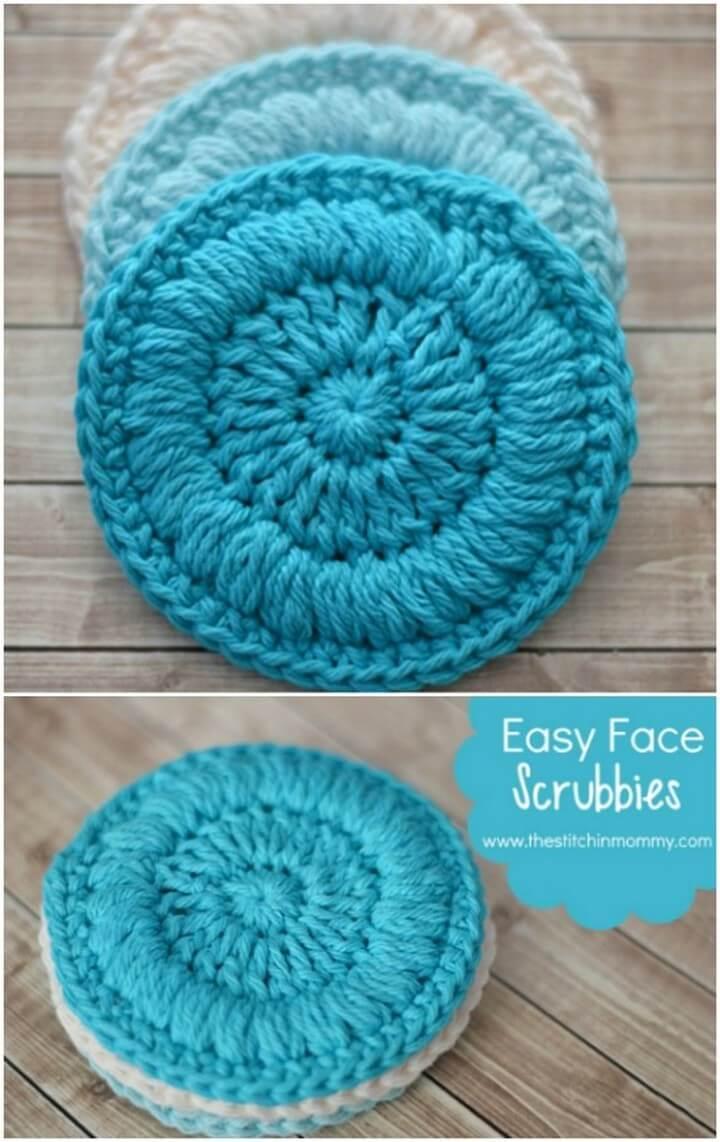 One of the best ways to bust your yarn stash is to make these cute and small crochet scrubbies. You can gently scrub your face with these crochet scrubs and make your skin smooth. A pack of the handmade scrubbies would make a really nice gift for the dear and near ladies around you.
Tutorial: thestitchinmommy
Velvet Hair Scrunchie: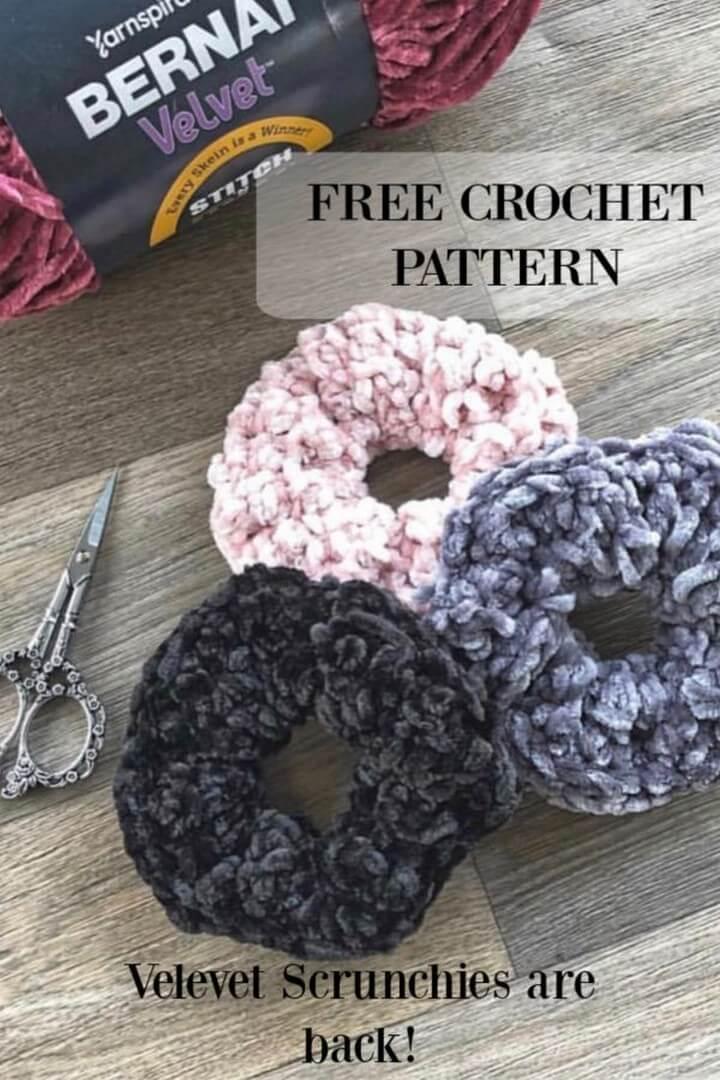 Using velvet yarns and your crochet hooks you can make these velvet hair scrunchies as they are back in fashion. If you have some left out velvet yarn from your previous crochet projects then make these scrunchies out of it. You can use an as a cheap and cute gift for your mother, friend and neighbor too.
Tutorial: sierrascraftycreations
Crochet Fish Scrubbie Wash Cloths: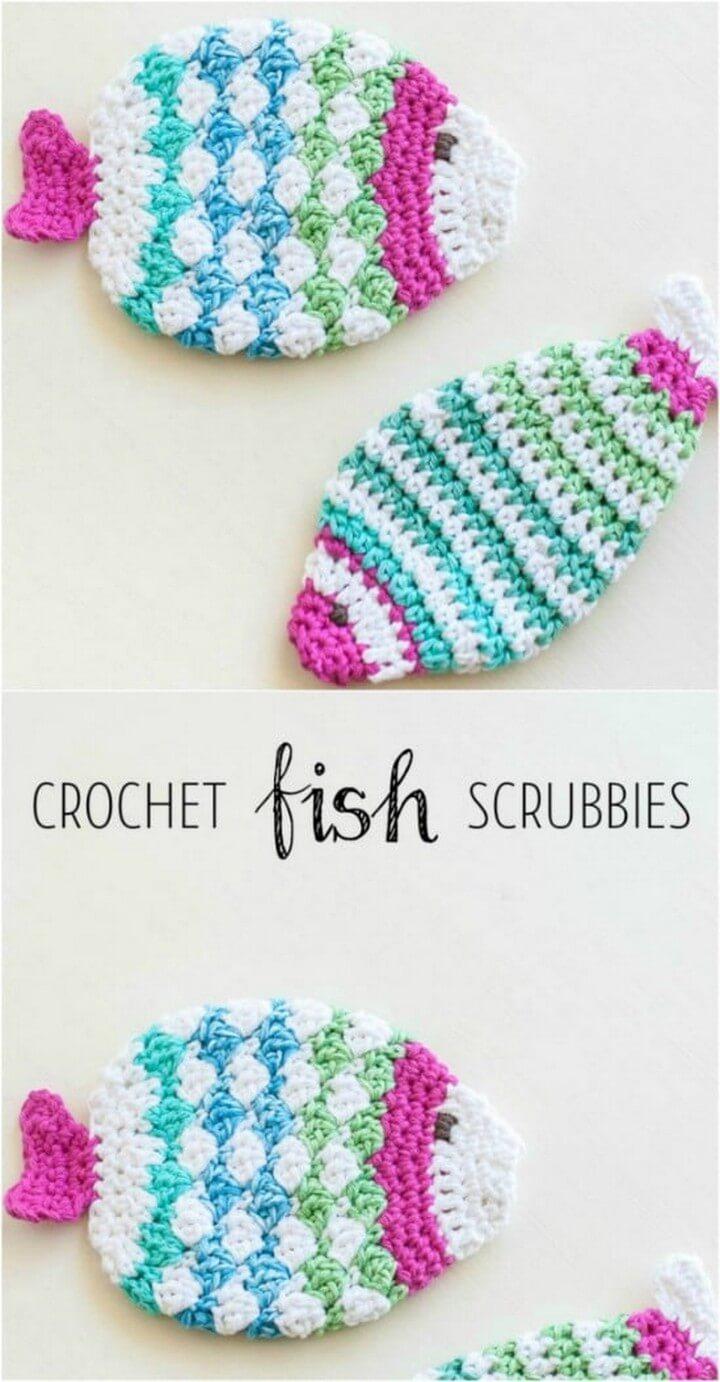 Your washcloths do not need to be dull and boring as they can be cute and exciting as these crochet fish scrubbie. These fish wash clothes have so many colors in them to look so pretty and cool. You can make some for your friends as perfectly functional and adorable gifts. Pattern here!
Tutorial: 1dogwoof
Crochet Cup Cozy With Button: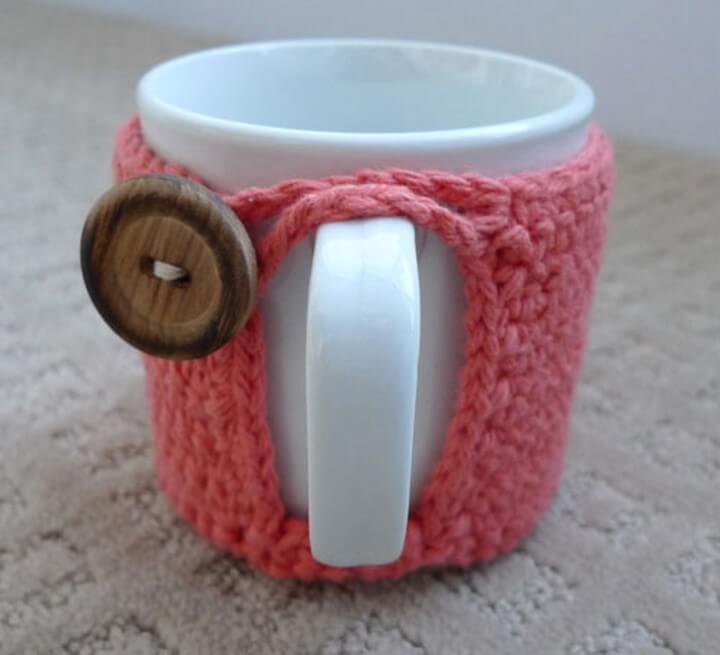 Crocheting these adorable and cute cup cozies with buttons would make a great last-minute gift for sure. The buttons make them easy to use and also add some unusual appeal to the cup cozy too. You can make a bunch of them to use the cutest and cheapest gift idea ever. Easy and quick pattern here!
Tutorial: mallooknits
Crochet Succulents – Free Crochet Pattern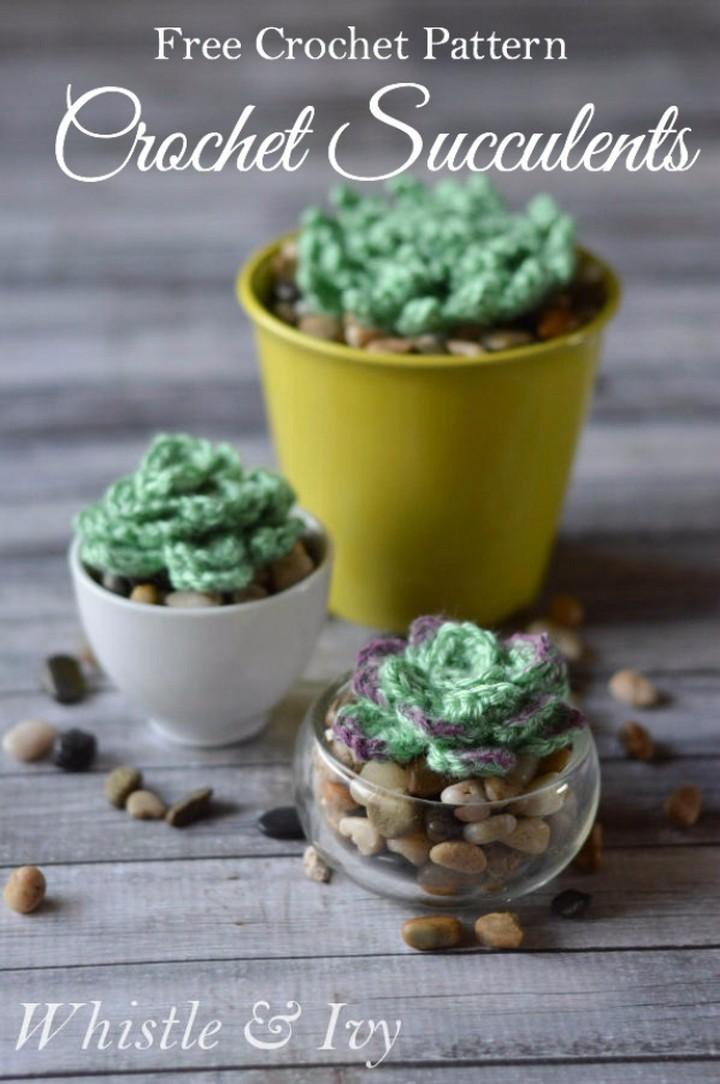 If you love the gorgeous and cute small succulents' plants then making them in these crochet succulent form would be so much fun. These two types of crochet succulents with rounds and spikes look super cute resting in the rock-filled pots. They are sure to bring so much life and amuse to the décor. Details here
Tutorial: whistleandivy
Heart Cup Cozy Crochet Pattern: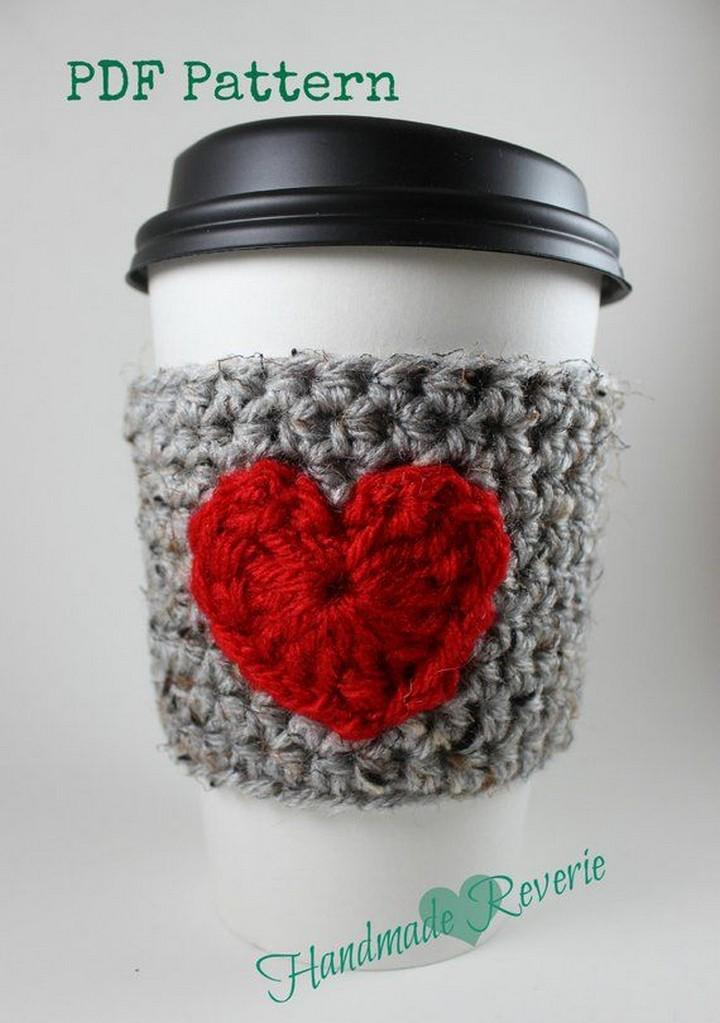 You can twist up any of your regular crochet pattern with some added shape or design. The perfect example is this lovely crochet cup cozy that looks just an absolute beauty with that red heart in the center. You can this heart cup cozy as a perfect gift idea for the valentines.
Tutorial: youtube