If you are of the view, that girls are hard to please then you need to change your perception. You do not have to buy expensive gifts and pricey possessions to make them happy. Anything made with love would bring a big wide smile on their faces even if it costs just a few pennies. So here we have brought to you these 18 Creative DIY Gift For Girls and make them feel so much special. All these gift ideas are quite simple to make but they assure to be quirky and delightful. So if any of your favorite girls are expecting her special day soon these gift ideas would help you to create the best gift for her.
If the gifted girl is a housewife then crafts like a pretty pom tote bag, glass shot candle holders, bracelets and rings are pretty ideas to look into. The little girls are easier to please with handmade gifts like candy shaped gift box having loads of candies inside or some glove monsters to play with. The teenage girl gang would love to get their hands on gifts like cork pinboards for their dorm or study room and some gorgeous tassel ombre necklaces. So hurry and make!
You May Also Like:
Ombre Tassel Necklace: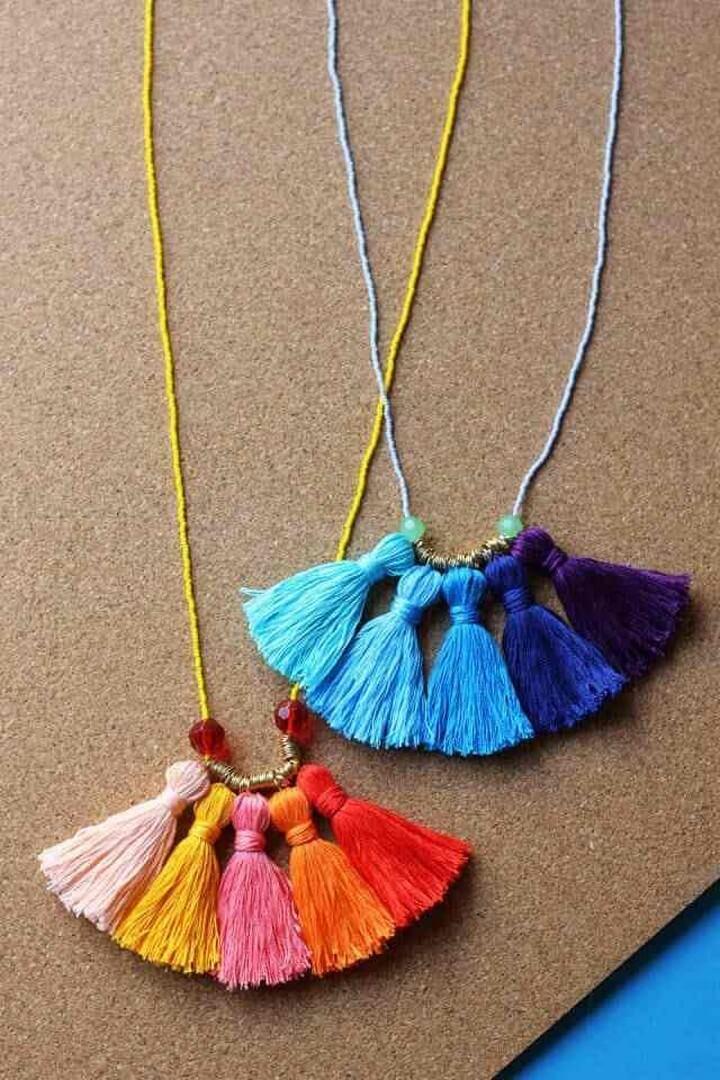 Girls love to receive some pretty pieces of jewelry and this lovely ombre tassel necklace is going to be awesome. Take some cute yarn hues to make tassels out of them and bring the twist with the ombre effect. Apart from the yarn, you would need seed beads, accent beads, and some jump rings to make this tassel necklace.
Tutorial: homemadebanana
Pretty Origami Gift Box: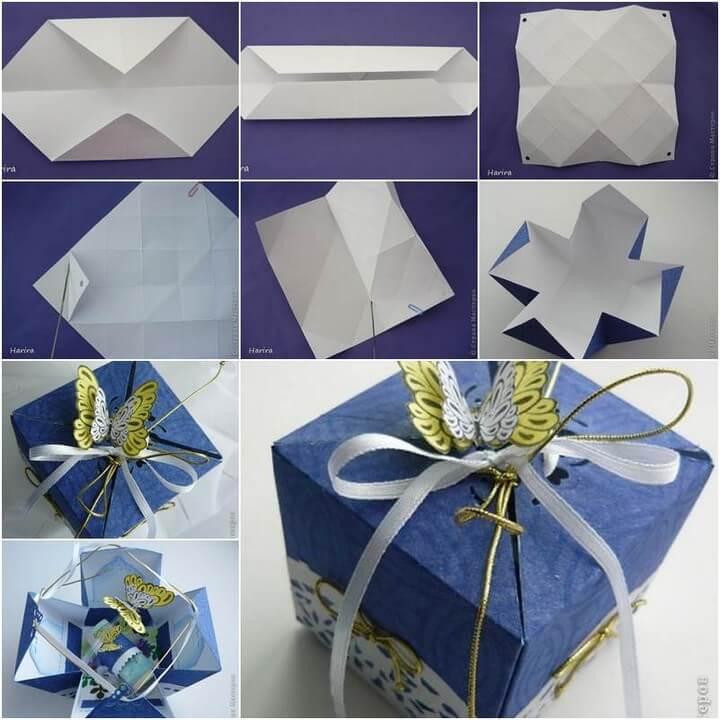 This pretty origami box looks super cute and it would surely delight up a girl. The things required from this gift box making are the white square paper with some colorful cardstock. A cute ribbon bow and a gold butterfly on the top make it look more girly. Details here!
Tutorial: icreativeideas
Personalized Paracord Charm Bracelet: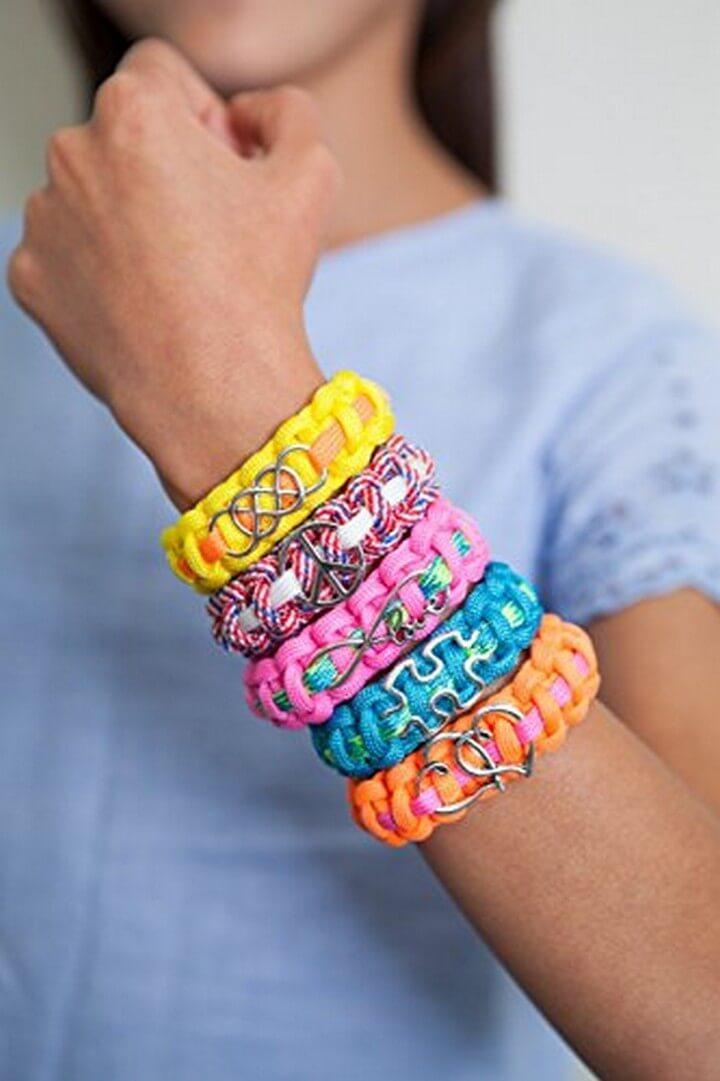 It's time to surprise your girl gang on the coming friendship day with these totally personalized paracord charm bracelets. The bright colors of the paracord really make the bracelets look adorable. Also, they are super easy and cheap to make. Tutorial here!
Tutorial: youtube
Tissue Paper Flower Gift Topper: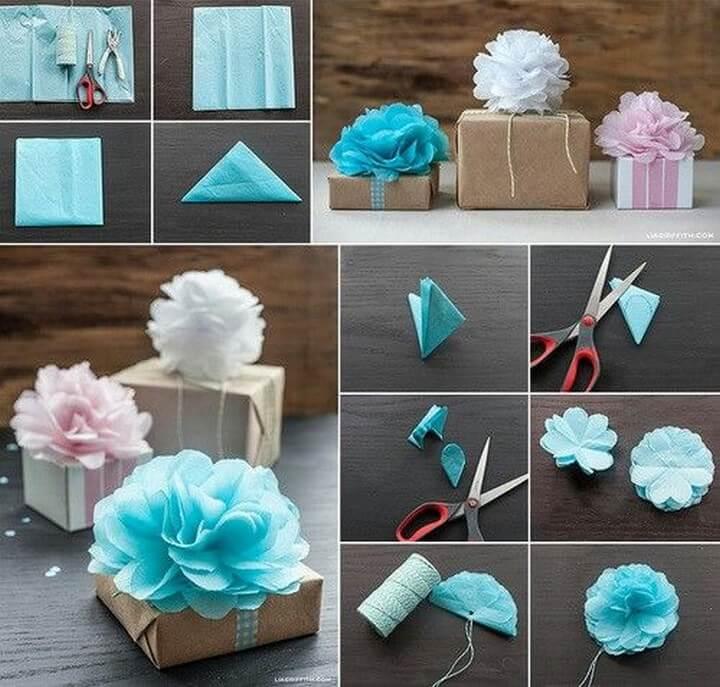 These gorgeous paper flowers would charm up your gift boxes being on the top. They are hell easy to make and that too with only three things in the material list. So grab some tissue papers, a pair of scissors and flower wire to make these adorable flowers. How to here!
Tutorial: fabartdiy
Fantastically Fruity Pom Pom Tote Bag: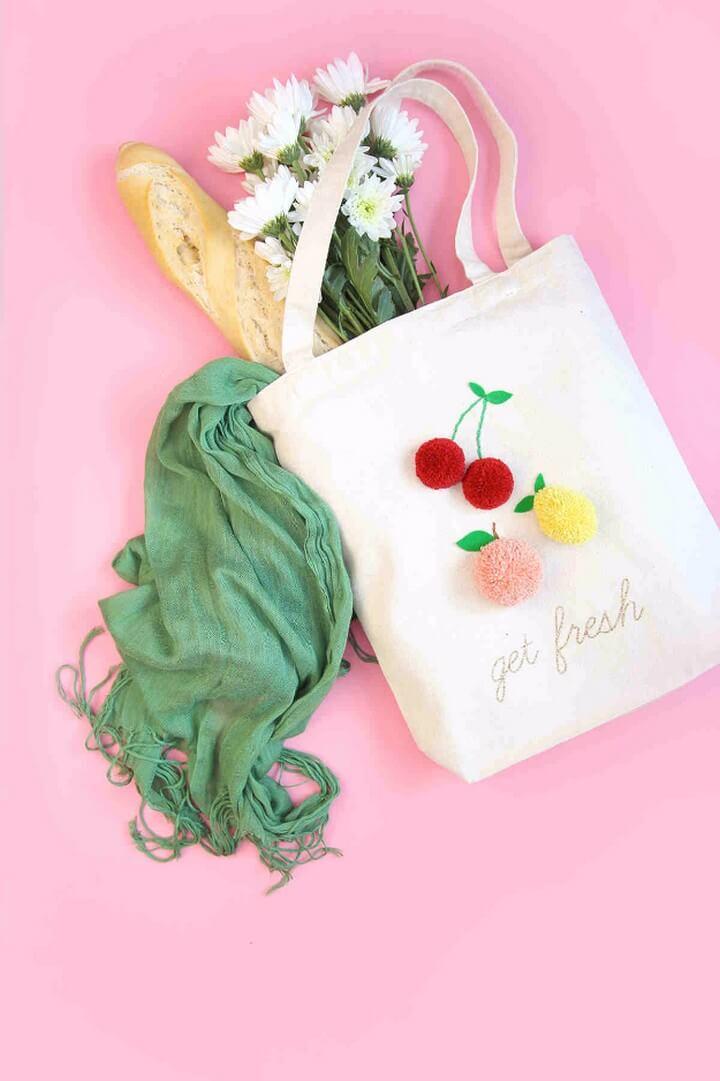 It feels great to make our own pretty tote bag. Here is this fantastically fruity pom tote bag to easily make at home. A canvas tote is the first thing you need for this project. Then take some green yarn to create the fruity stems with embroidery and lastly add pom poms as fruits.
Tutorial: damasklove
Give Your Shot Glasses A Grown-Up Upgrade: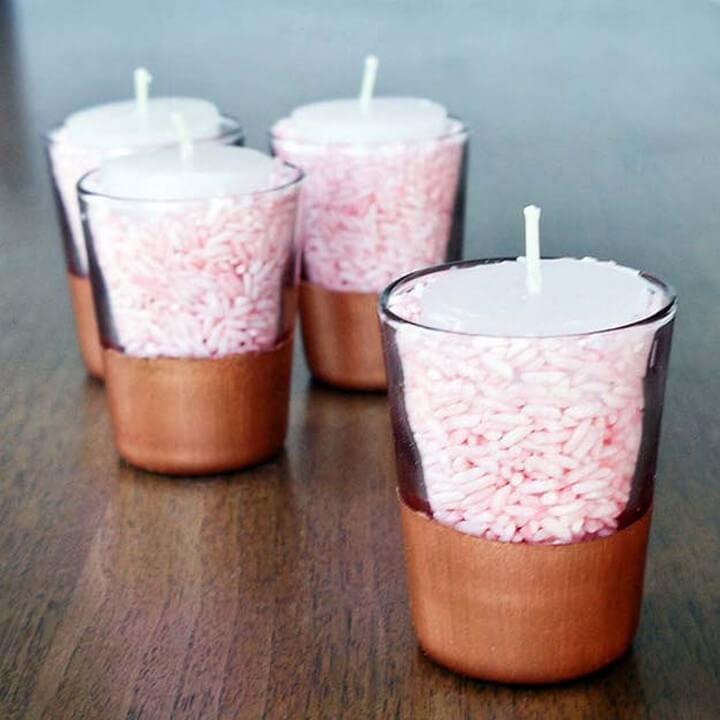 These lovely up-graded shot glasses would make pretty gifts for your guests. Just take a bunch of these shot glasses and paint their bottoms with the glass paint and that too in any of the hues. You can use these lovely shots as the candle holders and so can your guests. Details here
Tutorial: popsugar
DIY Heart Photo Display: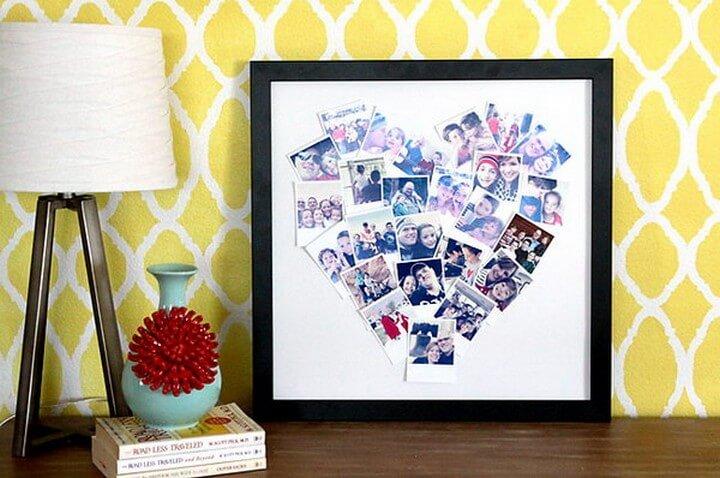 A table décor in the living can be all spiced up with a lovely DIY heart photo display. The beautiful photo collage is arranged in the heart shape on a white poster board and then fitted to a black boundary frame. You can such frames to use as the perfect for anyone around.
Tutorial: itsalwaysautumn
Pom Pom Garland Gift: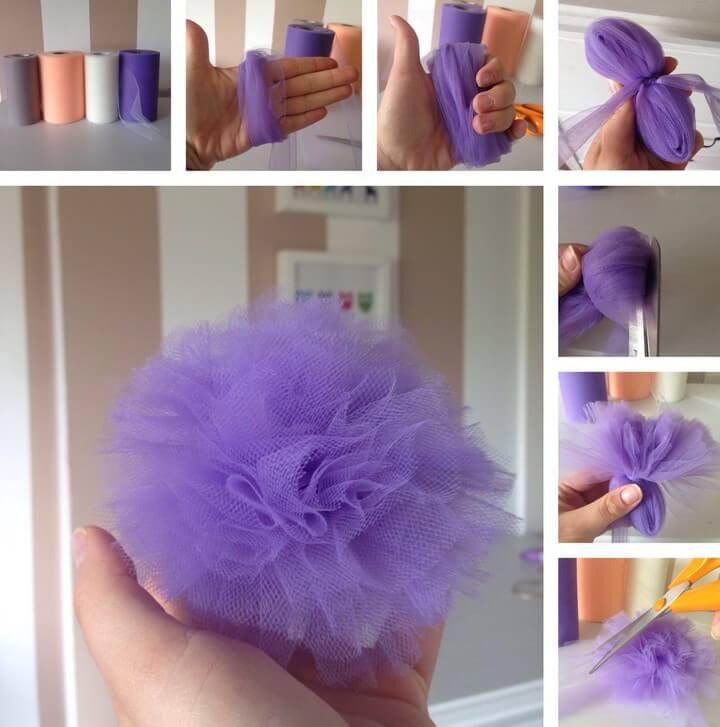 This time you can decorate with the handmade items and here are these lovely pom garland gifts. The fluffy and cute pom balls are super easy and fun to make out of the net. You can make them in a bunch and gift to a friend to decorate her party or house in general. How to here!
Tutorial: thecraftymummyblog
How To Make A Pearl Bead Stitch Ring For Girls: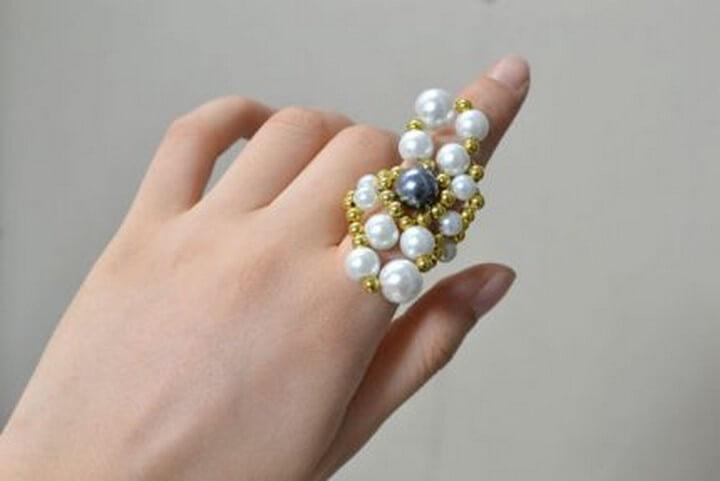 If the birthday of your friend is approaching then this peal bead stitch ring makes the best gift for her. The combination of small golden beads and the bigger white peals turns out to be so pretty. Your friend would love to wear this ring with her formal dresses. Tutorial here
Tutorial: craftstylish
Creative DIY Wrap Gift: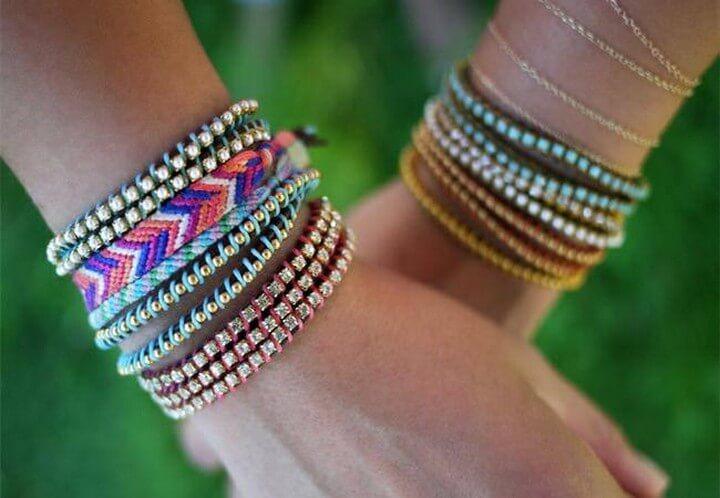 Girls love bracelets so if you are looking for a gift idea for any of your lovely girls then this creative DIY wrap gift is the best thing to make. To make this chic and boho bracelet you need a leather cord, a linen cord and a chain or golden beads. Get the rest of the details here!
Tutorial: honestlywtf
How To Make Gift Ribbon Slippers Step By Step: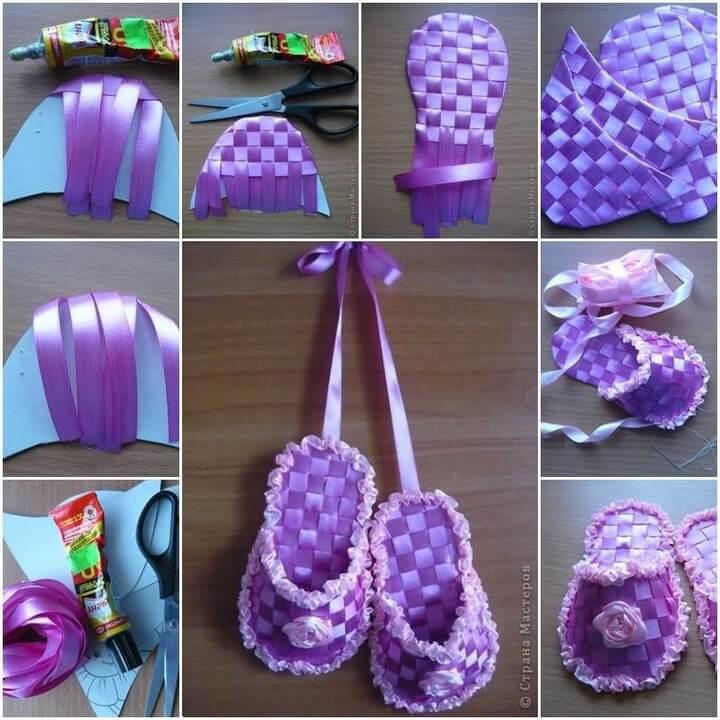 Please your little girl with an interesting gift this time by making this cute ribbon slipper pair. Things that you need to make these slippers are the cardstock and the ribbon in the favorite color of your girl. The girls are going to love these ribbon slippers so do make them.
Tutorial: howtoinstructions
Cork Pin Board: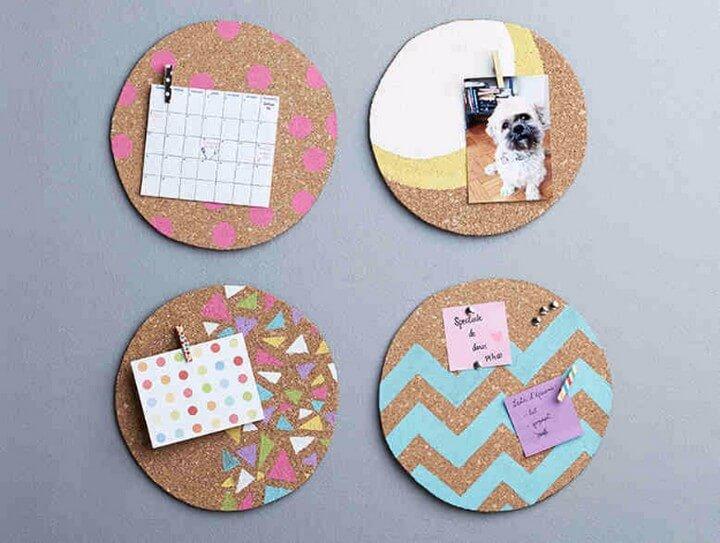 Do your girls have their own room? If yes then gift these lovely pieces of cork pinboards. These handmade pretty cork boards are so pretty with the painted designs and patterns in different styles. They would look great above the wall of your girl's desk. Get cork boards and paint to work this up.
Tutorial: sunnydaystarrynight
Cupcake Gift For Girls: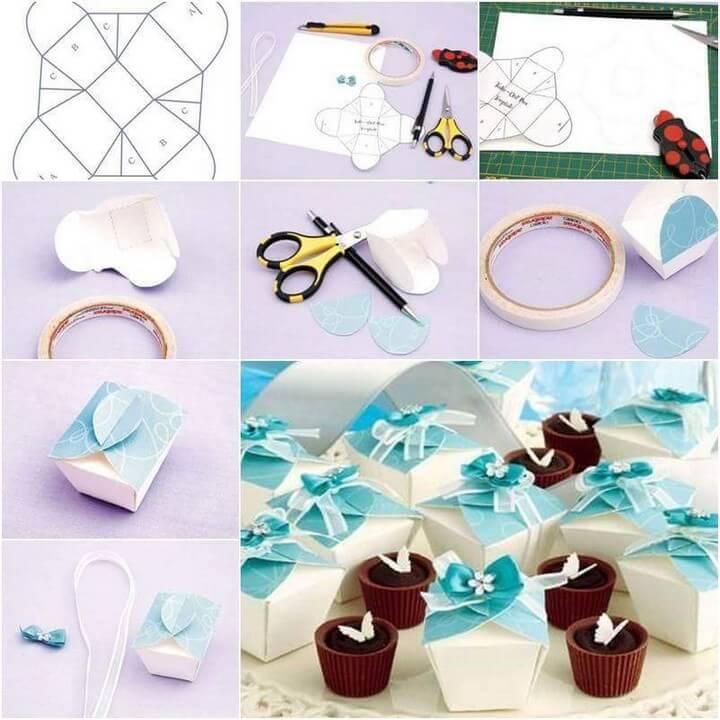 What can be a better gift by a baker than those yummy handmade cupcakes? Especially all the girls are totally crazy about chocolate cupcakes. These cupcakes are packed in the handmade gift boxes too. Learn the gift box making here with all the details from designing, printing, and cutting.
Tutorial: youtube
Tshirt Memory Wire Bracelet: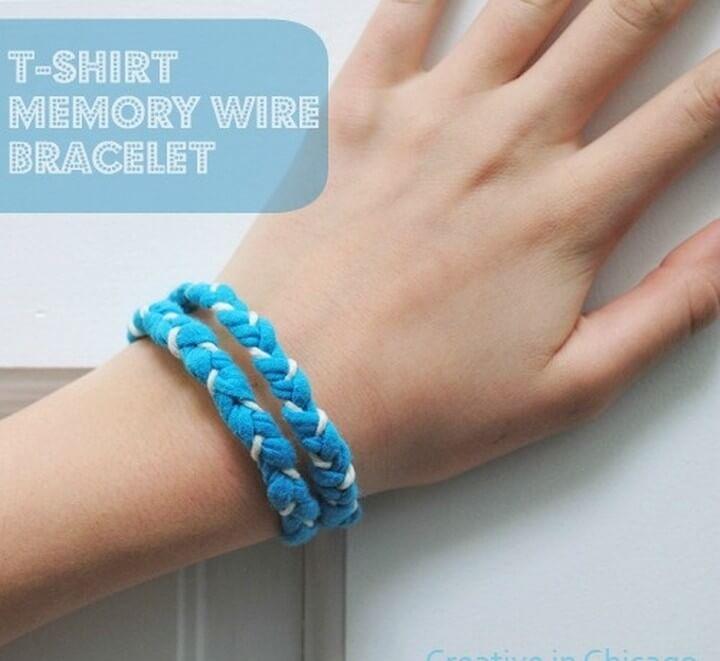 Your old t-shirts can give you some really cool stuff like this t-shirt memory wire bracelet. Take an old t-shirt and cut out strips out of it. Then braid up these strips with strings and close it up with the memory wire and your bracelet is ready. It would make a really nice gift idea too. Details here
Tutorial: creativeinchicago
How To Create Your Own Sequined Chain Necklace: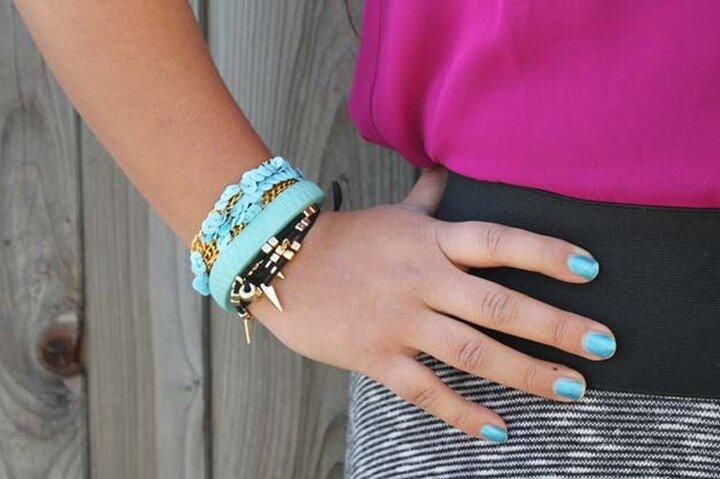 With only a few things you can make this cute and sparkly sequined chain necklace. The good thing is that you can wear it like a bracelet too. All you need is some sequins, a golden chain, some jump rings and needle with thread. Rest of the details here
Tutorial: brit.co
How To DIY Easy Mini Gift Box: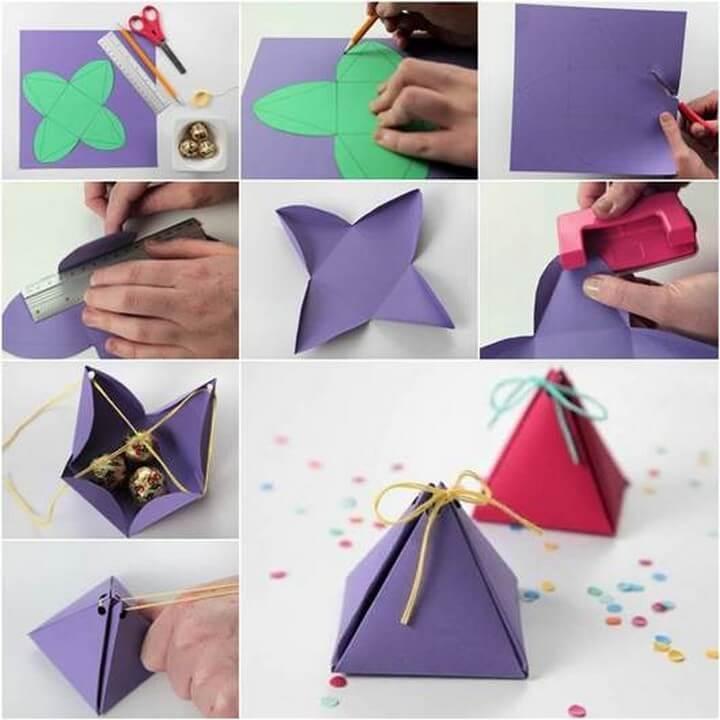 This cute and colorful pyramid styled mini gift boxes would look great as the party favors. You need to print out the template and then cut it out on the construction papers of various hues. Fill in some lovely goodies or chocolates and then pack it up with a ribbon tie on the top. Details here
Tutorial: icreativeideas
How To Make Glove Monsters Tutorial: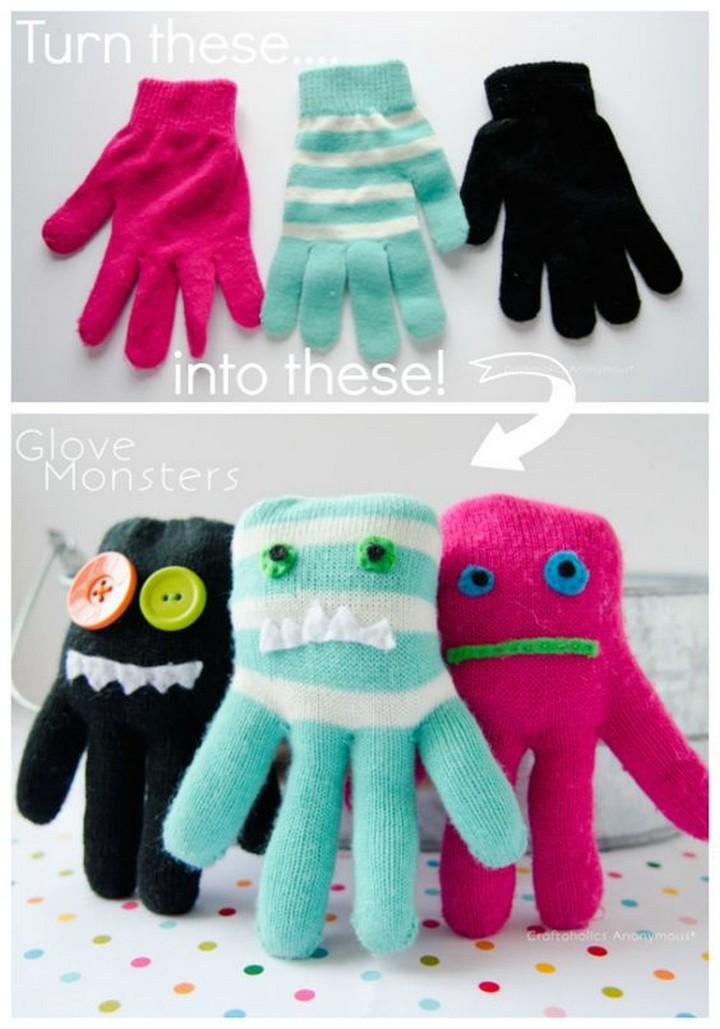 If you also have those gloves that have lost their partners then make these cute glove monsters out of them. All you need to do is just stuff up the glove fingers with cotton or any fabric and then add button eyes and felt laugh. Kids would love playing with these cheap handmade glove monster gifts.
Tutorial: craftaholicsanonymous
Lovely Candy Shaped Gift Box: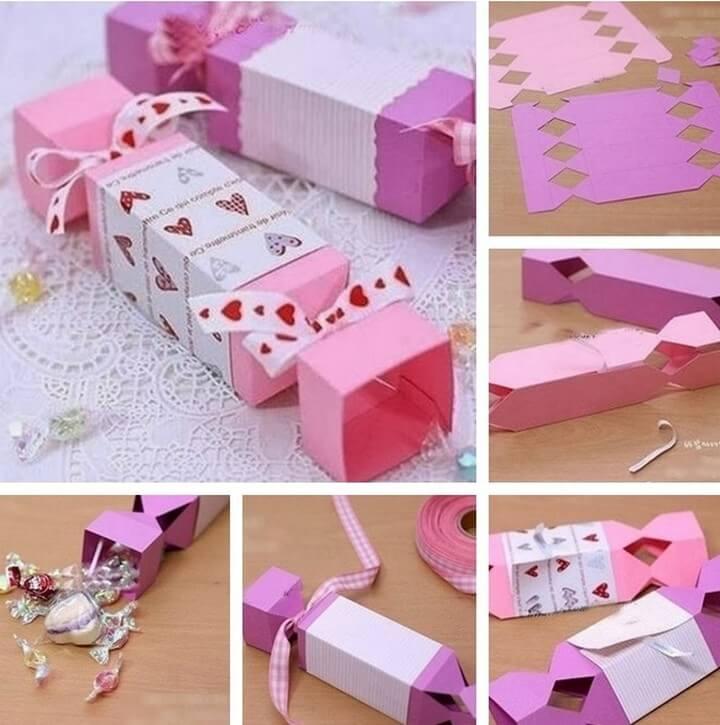 Kids are in huge love with the candies and they can have loads of them without feeling enough. Make the candy box with simple cardstock and use some pattern papers for the décor. They would love opening up this big candy box and getting a lot of candies inside.  Details here!
Tutorial: wonderfuldiy