We all have a special kind of bond with our blankets as we spend so much time in them when the weather is cold. A handmade crochet blanket is warmer due to the poured in love and effort. As the winters are here you can crochet up these 17 Crochet Patterns For Blankets Step By Step and make yourself and everybody around feel so much happy and warm. Also, these crochet blankets make long hour projects so you can pass your free time with fun e by producing these toasty crochet blankets. Not only the experts the beginner crochet persons can enjoy making these blankets too as they are explained step by step.
You will get all types of blankets here in this crochet round-up of the blanket patterns. There are simple and elegant blankets to charm up your sofas and also the funky and colorful ones to look so refreshing. Those who love old style granny stitch blankets are surely going to like a lot of crochet blankets here. Some chic and boho blanket patterns are also there to make your spaces look so up to date. All you need to do is just go through the patterns and pin-up the patterns that you want to crochet up the coziest and cutest blankets ever!
You May Also Like:
Red Heart Filet Crochet Bunny Blanket: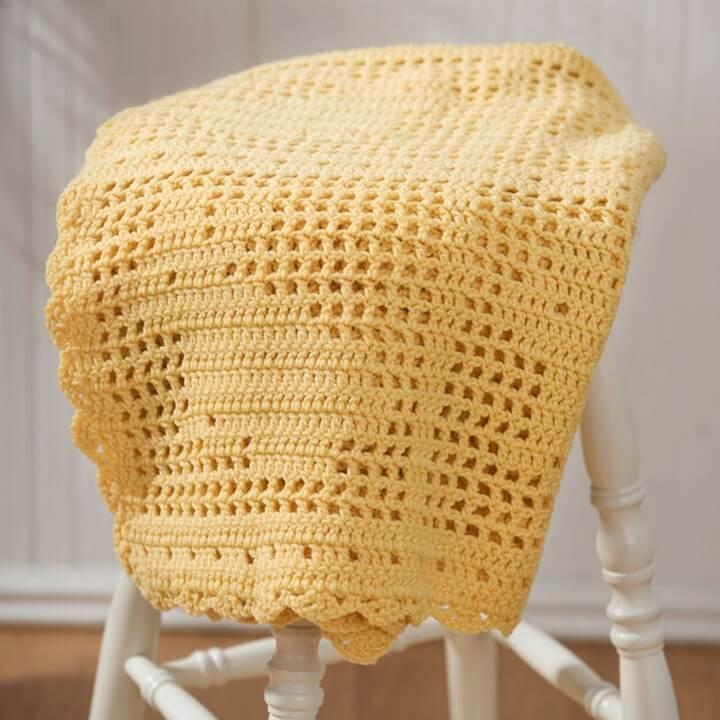 Make this pretty red heart filet crochet bunny blanket and it would perfectly fit your baby's room. The gorgeous and cute bunny silhouette in the pattern is what makes the blanket so desirable. You can use it for the guest rooms too. Here are the pattern details
Tutorial: handsoccupied
Granny Spike Stitch Crochet Blanket: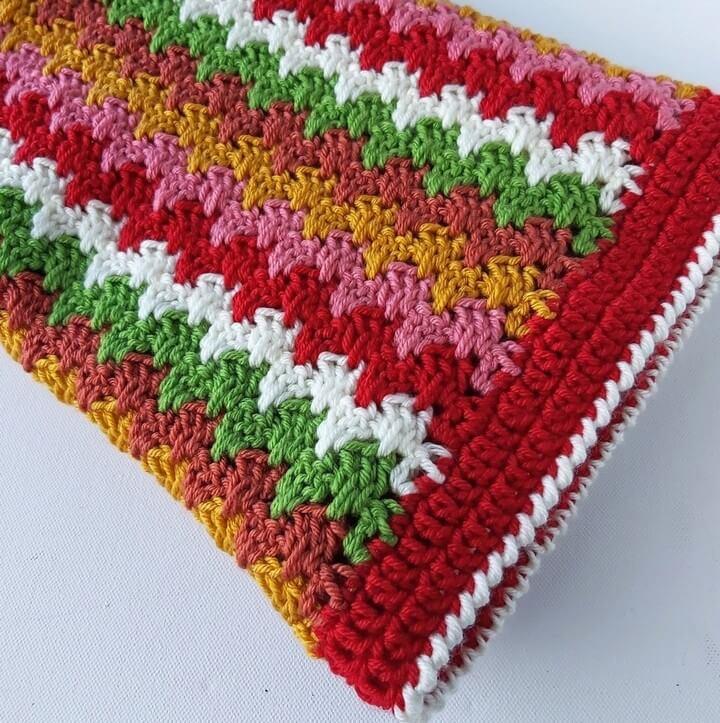 If you are looking something unique to crochet up a blanket then making this granny spike stitch crochet blanket is just perfect. The spike stitch brings a quirky appeal to the blanket and the use of rainbow yarns makes the blanket look more tempting.  How to here
Tutorial: anniedesigncrochet
Baby Blue Scallops Crochet Blanket: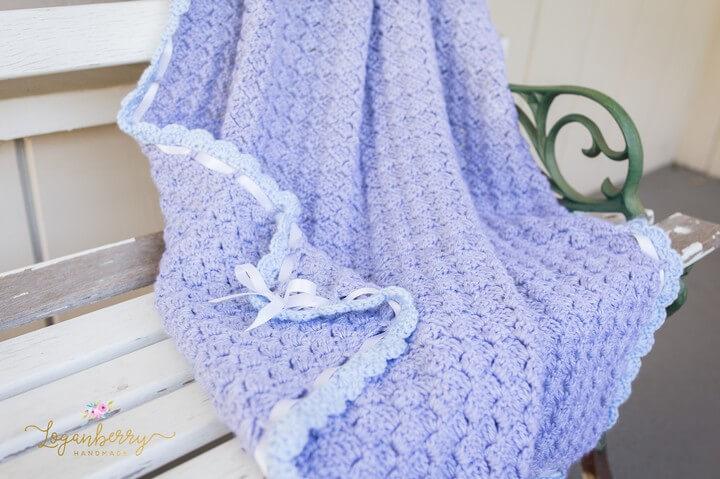 Need a blanket idea for a baby girl? This baby blue scallops crochet blanket is a perfect project for your work. The blanket measures 36" X 36" in size. The yarn used is Heather Grey and the baby blue for the scalloped edges with an 8 mm hook. Free pattern and details here
Tutorial: loganberryhandmade
Little Ripple Baby Blanket Crochet Pattern: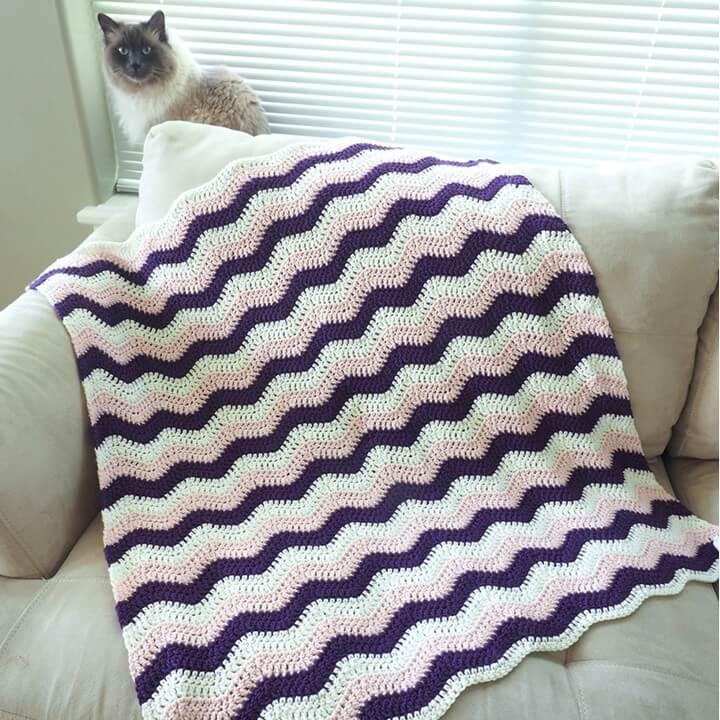 Need a baby blanket for the cool summer evening wraps. This little tipple baby blanket crochet pattern is just perfect to work up your crochet hooks on. Also, the yarn colors used here are summer-friendly with a dark yarn shade followed with two lighter yarn hues. Free pattern here
Tutorial: simplycollectiblecrochet
Tunisian Stitch Crochet Afghan Patterns: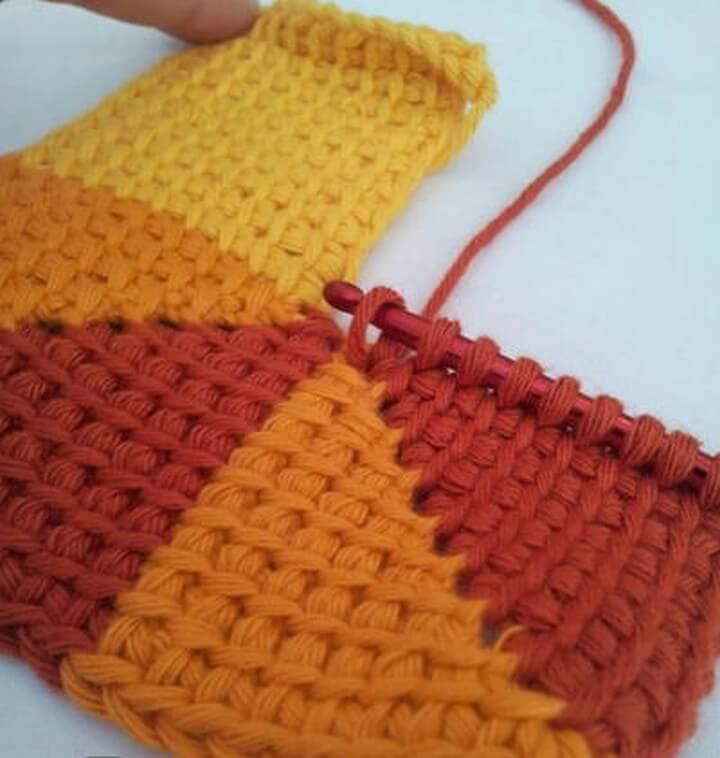 This Tunisian stitch crochet afghan blanket looks so unique and gorgeous to be a cozy part of your cold days. The whole blanket has a pattern of square patches using the spiral stitch. The corner squares are worked up with two hues and with triangles making the pattern look more interesting. Details here
Tutorial: ravelry
Rainbow Blanket – Free Crochet Blanket Pattern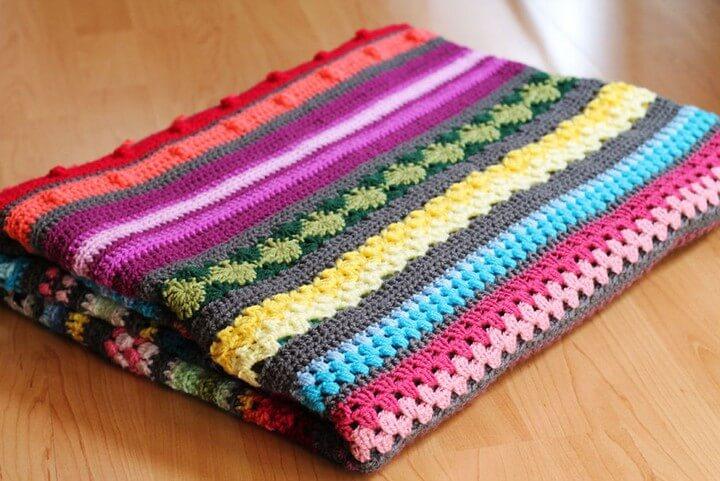 This rainbow blanket is a perfect practice for a learning crochet person. They can try each stitch with multiple yarn hues to shape up this gorgeous and crochet blanket sampler. The blanket is surely going to jazz up the décor of your spaces with its colorful appeal. Pattern and stitch details here!
Tutorial: haakmaarraak
Peaches & Cream Baby Blanket – Free Crochet Pattern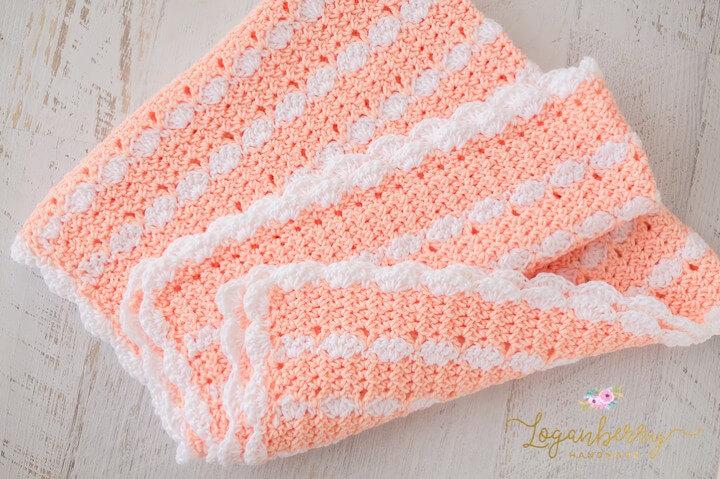 This peaches and cream baby blanket looks so refreshing to the eyes. It is so unusual in its color scheme and texture than the rest of the baby blankets you have seen. Peach is the main yarn and the white forms the scalloped edges and cute lines in between. Learn the pattern details here
Tutorial: loganberryhandmade
How To Crochet Zigzag Stitch Blanket: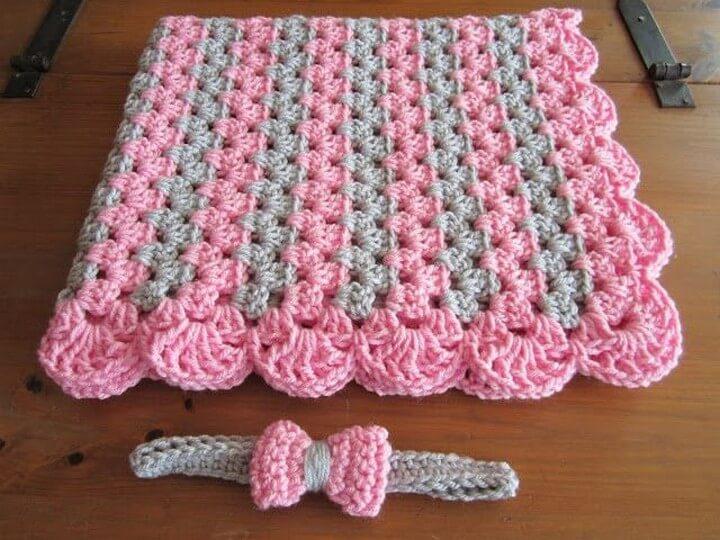 Here is another gorgeous crochet zigzag stitch blanket to lure your crochet personality. The combination of pink and grey yarn with zigzag pattern and scalloped edges have turned out to be just so girly adorable. Follow the pattern with details here
Tutorial: knitcrush
Granny Spike Stitch Crochet Blanket – Free Pattern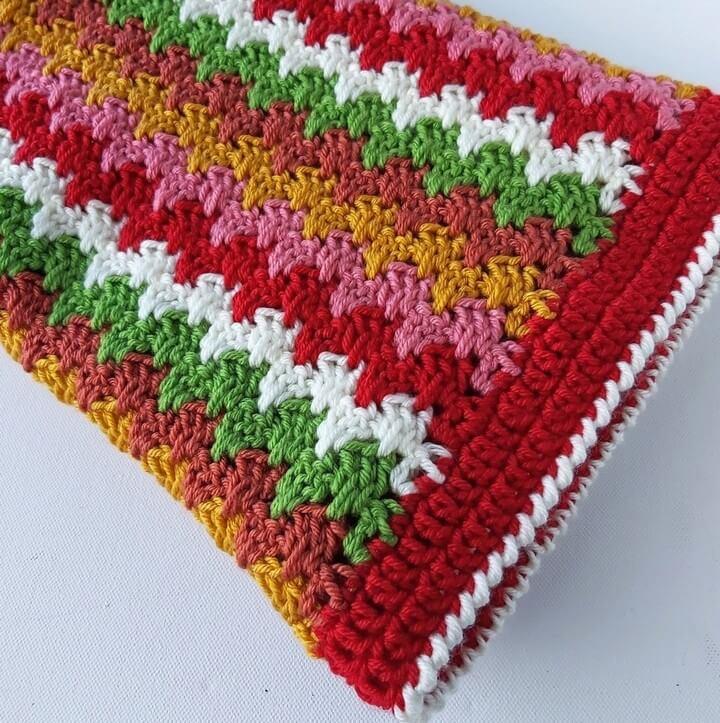 Making blankets can be longer but when the pattern is gorgeous like this granny spike stitch you are going to enjoy them making for hours. The colorful infusion of the yarn hues and the spike stitch really add oodles of charm and beauty to the pattern. Free pattern here
Tutorial: anniedesigncrochet
Apache Tears Blanket – Free crochet pattern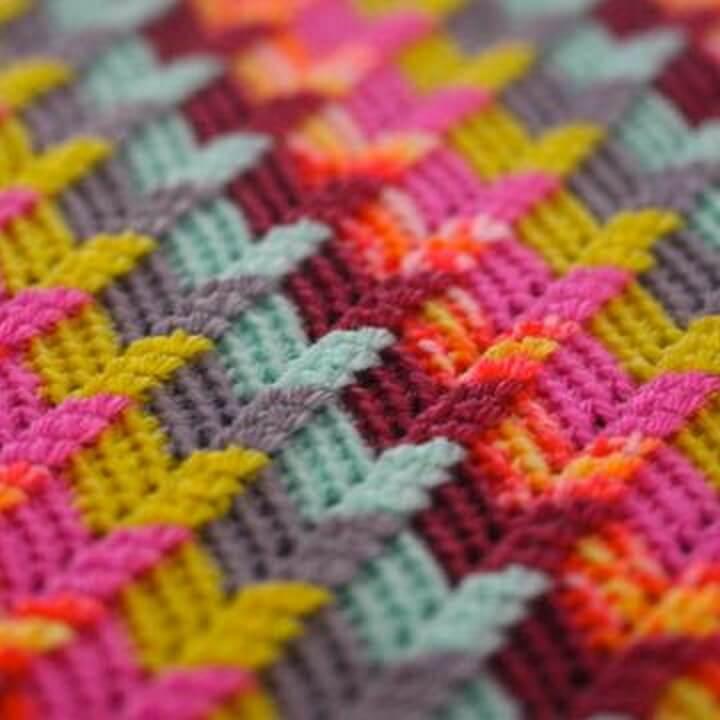 This gorgeous apache tears blanket would surely absorb the cold out of you. The gorgeous pattern with the stone-like designing and the fusion of gorgeous colors really add to the beauty and charm of this blanket. Follow the tutorial right here
Tutorial: sarahlondon
Bobble-Wobble Blanket [Free Crochet Pattern]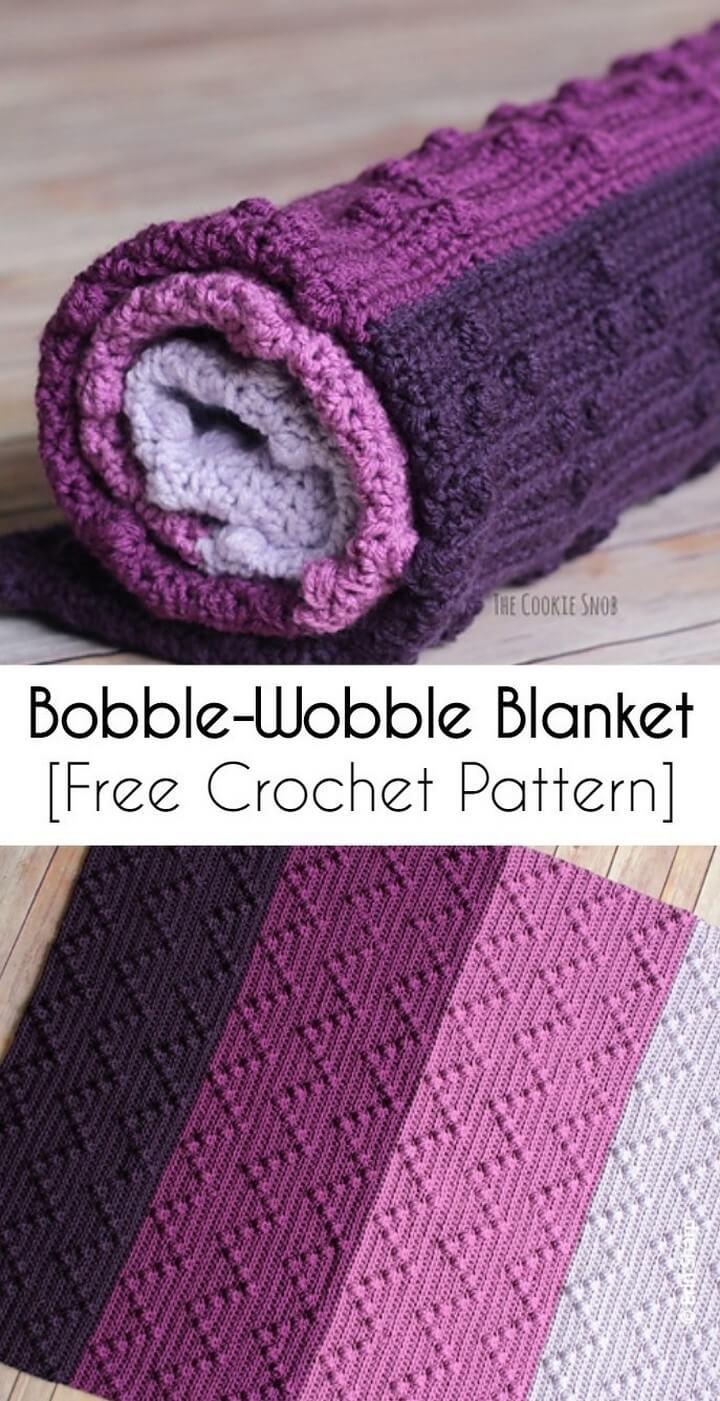 Bobbles can make a simple and plain looking blanket so much cute and appealing. So here is this bobble wobble blanket crocheted with the bobble stitch to look so pretty and fun. It might seem difficult to make it quite simple and fun to do at home. Details here!
Tutorial: patternsvalley
Color Kaleidoscope Crochet Blanket Pattern: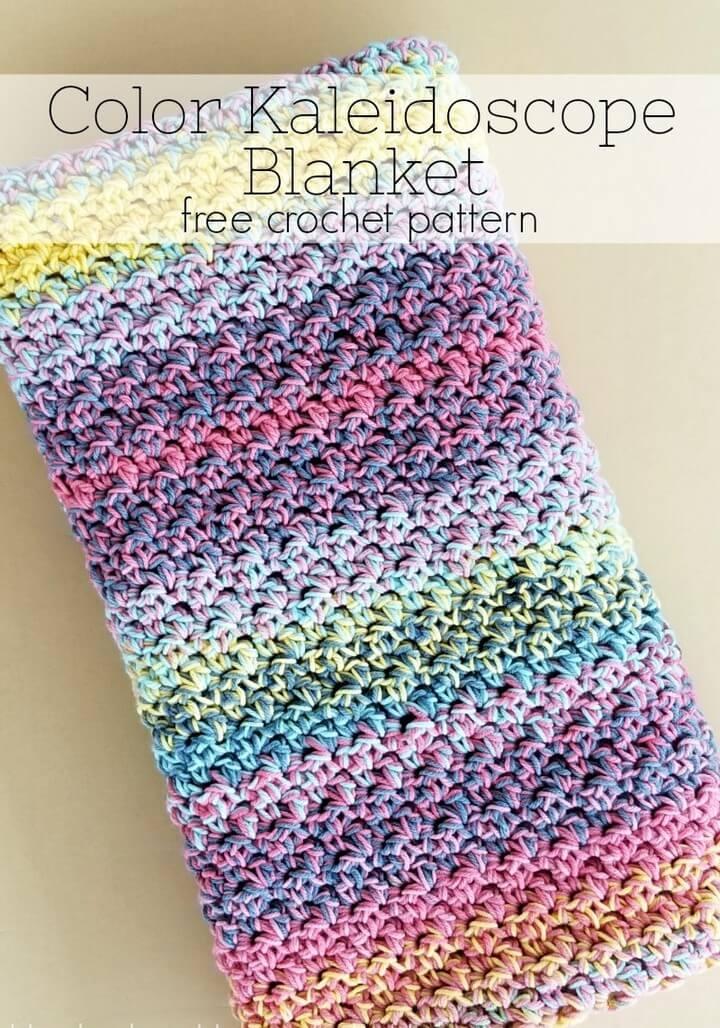 Make this color kaleidoscope crochet blanket for your kids and they would love it. Thick yarn texture and the gorgeous hues put together in this blanket really make it a great hit for the kids. You need four skeins of yarn and a 10 mm hook to work this lovely blanket. Free pattern here
Tutorial: hookedonhomemadehappiness
Crochet Baby Blanket: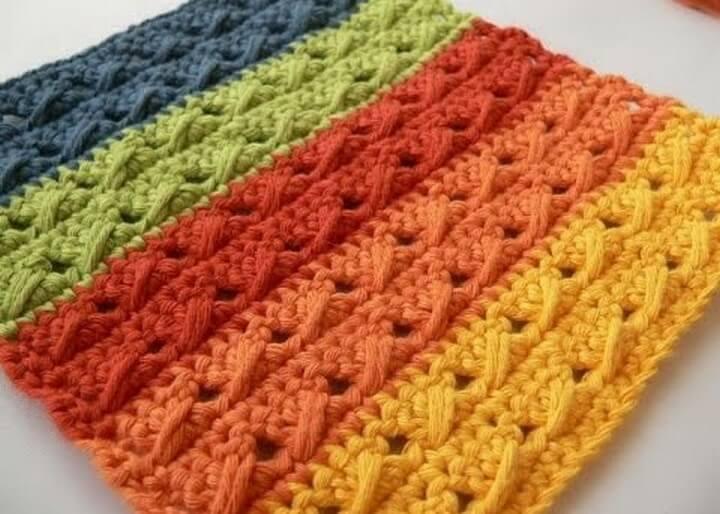 Bring some charm and colors to your nursery with this lovely and cute crochet baby blanket. The blanket has multiple layers of colorful yarn with a gorgeous crochet stitch and pattern. You can check out the details right here and use it as the give away too.
Tutorial: youtube
Easy Blanket Crochet Pattern: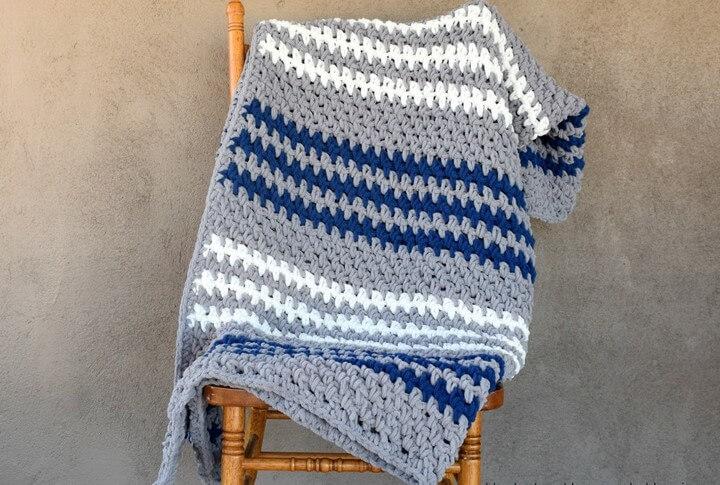 This gorgeous blanket is just perfect for the summers for being bulky, breezy and having all summer hues. The grey yarn with blue and white turns out to be just so exotic. You can make this blanket for anyone in the family and even the pets too. Check out the details here
Tutorial: hookedonhomemadehappiness
Color Block Crochet Blanket – Free Crochet Pattern

Kids love things in multiple colors and this color block crochet blanket is going to be their favorite. This lovely blanket has three blocks of the colors to wrap nicely around a 4-5-year-old. You can increase the number of blocks and thus increase the size of your blanket too. Details here
Tutorial: mariasbluecrayon
Quick & Easy Free Baby Blanket Crochet Pattern: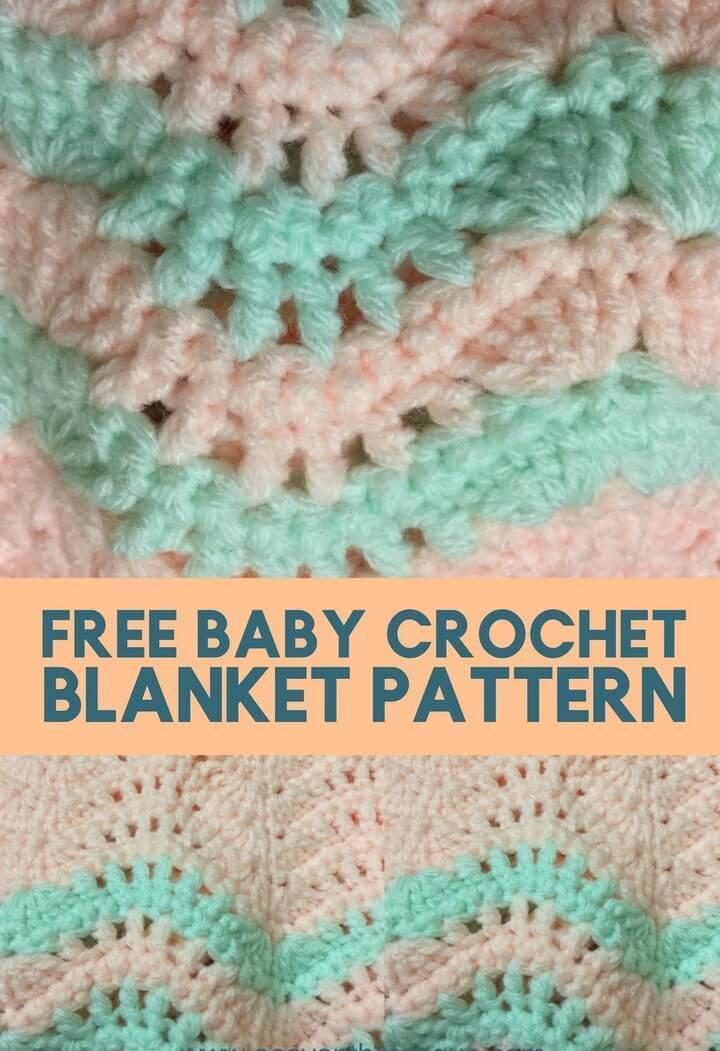 If you are in need of a baby shower gift then making this quick and easy baby blanket is just perfect. The lime green and the apricot hues have really beautifully blend in together. So grab your favorite yarn hues and the 4mm hook to work it up and pack it as the gift. Pattern here
Tutorial: easyonthetongue
Free Crochet Cables Blanket Patterns: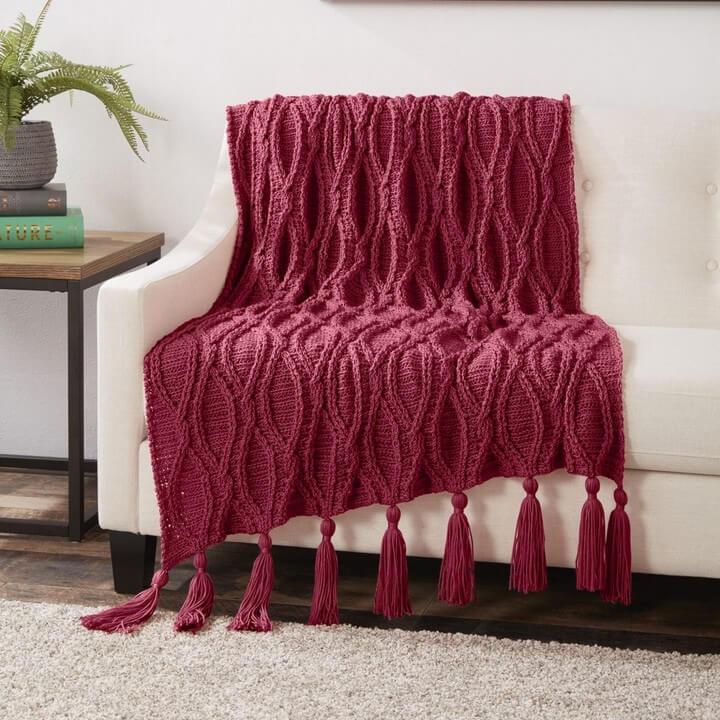 Cable stitch is also one of the most popular stitches and also a bit tough one too. So now you can create a whole pretty blanket out of the crochet cable stitch. The blanket also has tassels at the end to look just more stunning and fun. You can check out the free pattern here
Tutorial: ravelry