We have so much tough and busy routines that long crafty projects seem to be impossible. But it does not mean that you cannot cherish your crafty experience at all. Here we have brought to these 15 DIY Craft & Projects That Are Easy To Make in the least of the time and with least of the efforts. Also, the people who want to jump in the craft world can start their crafty experience with these easy craft projects. Moreover, these crafts would let you spend some fun time with your kids and thus giving strength to your bond with them.
The crafts and projects here are not only fun but super cute and adorable to win your hearts too. The very first craft is about creating the intimate fair houses for the décor and to using small terracotta pots and paint. Kids are going to drool over the projects like painting their hands with henna designs, balloon splatter painting, fairy jars, and melted crayon butterflies. There are some crafts which are actually fun summer games so kids and you are going to have a lot of fun with these projects. Though immense easy and fun, all these crafts have tutorial links attached.
You May Also Like:
Easy Painted Fairy Houses Garden: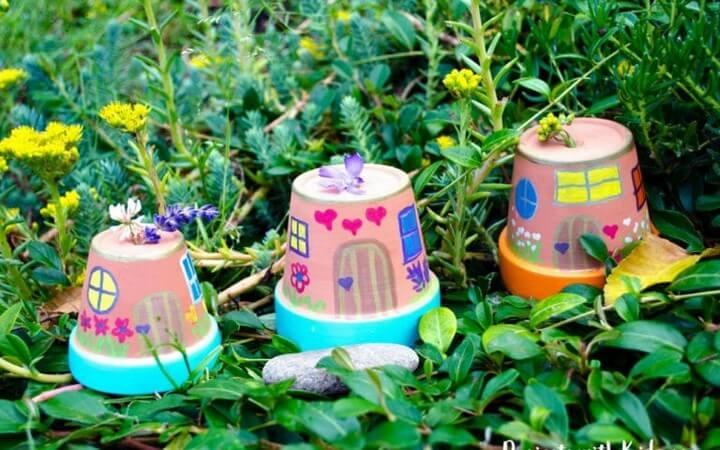 Bring some fantasy touches to your garden décor with these easy painted fairy houses garden. They are super fun and easy to make even the kids can have fun making them. Just grab some mini terra cotta pots, paint pens, and the craft paint to create these mini fairy houses.
Tutorial: projectswithkids
Laundry Basket Skee Ball With Ball Pit Balls: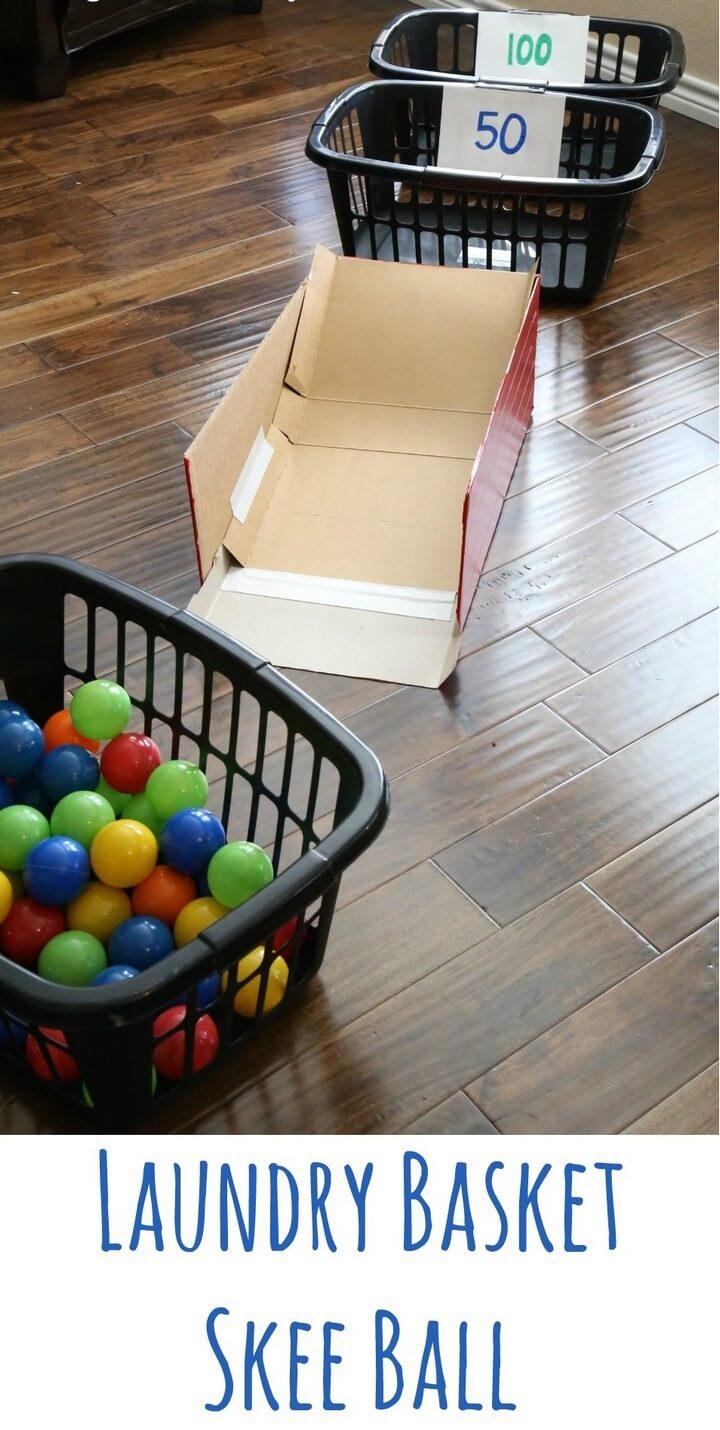 When kids are not allowed to go outside and you want them to be busy this skee ball game is the perfect plan. You can easily make this game at home using two laundry baskets to hold balls and a diaper box to make the ramp. Here are the details!
Tutorial: frugalfun4boys
Folded Paper Garland: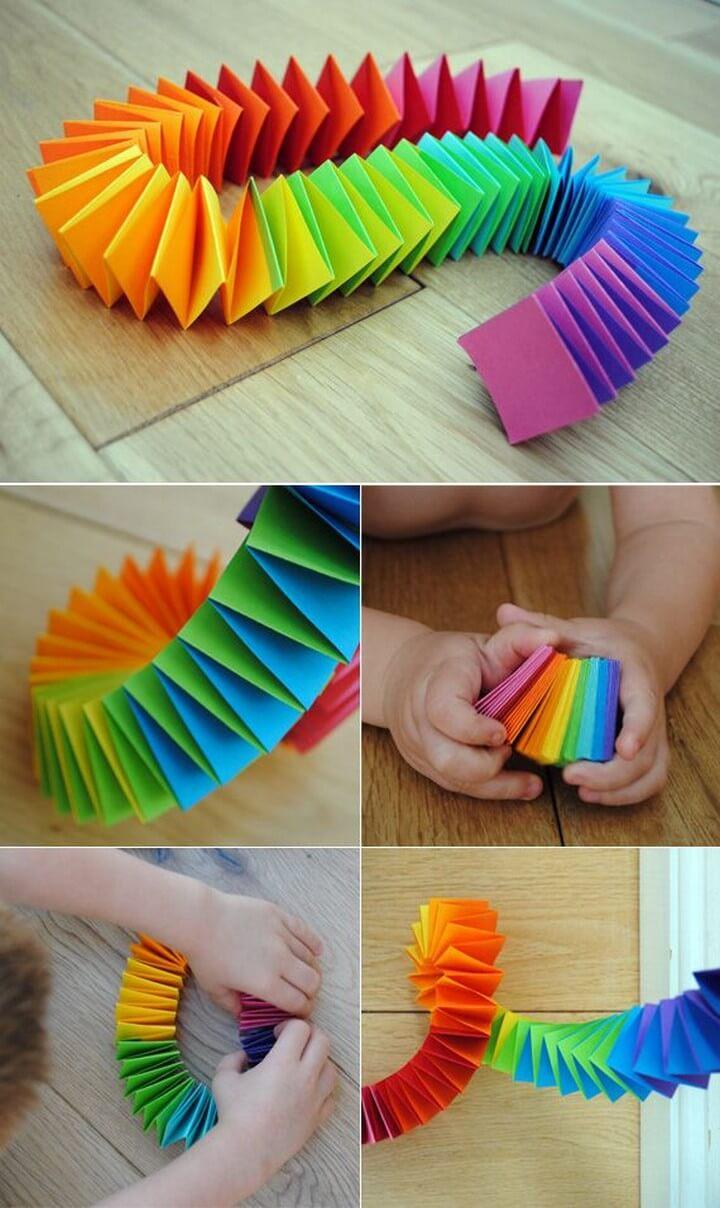 Bring some rainbow charm to your party décor with this easy and quick to make the folded paper garland. Just grab rainbow colored papers and fold them and keep joining and once the long garland is made you can hang it over the party spot. More details here
Tutorial: celebrateanddecorate
Balloon Splatter Painting With Tools: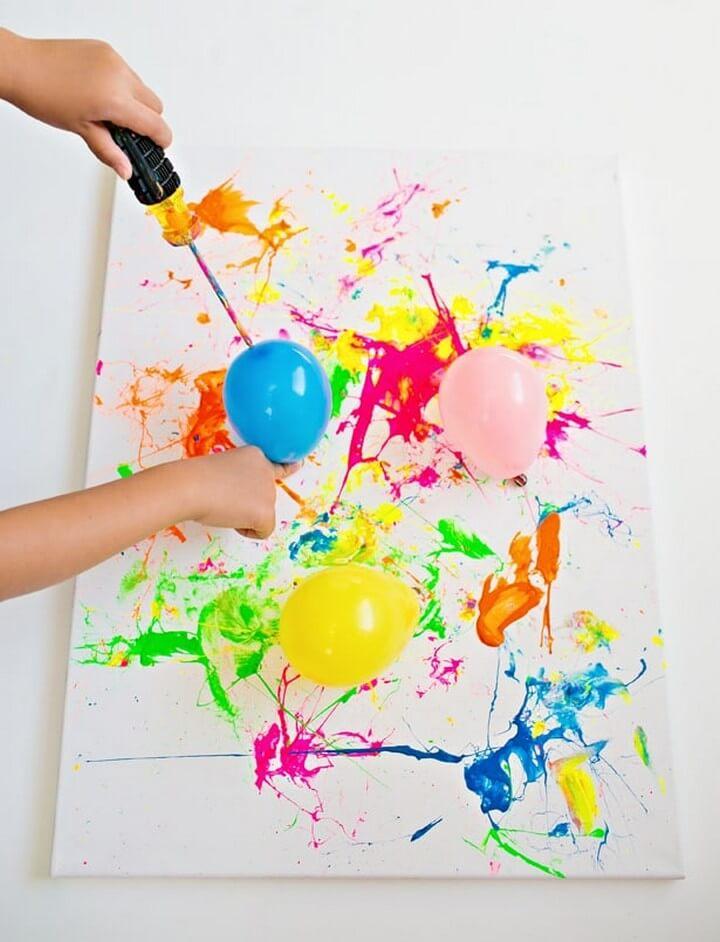 Kids love anything that is related to paint and balloons and here is this fun game involving both. Yes, they are going to enjoy this balloon splatter painting game with tools a lot. So get them some balloons, a canvas, some paint to fill in the balloons and a screwdriver to burst the balloons over a canvas.
Tutorial: hellowonderful
Melted Crayon Butterflies: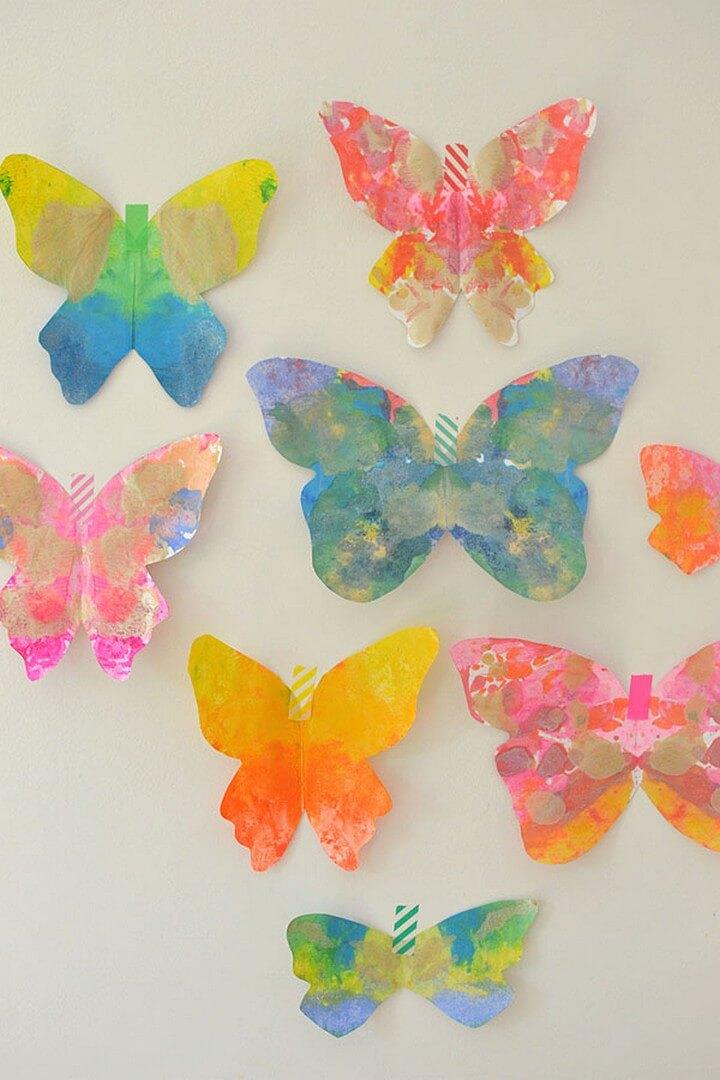 Kids love to get messy with the colors and this melted crayons butterflies craft is one of the kind. They can draw a butterfly on the paper and melt some colorful sharpened crayons on it with the iron. Lastly cut out the butterflies and display them proudly over the walls.
Tutorial: artbarblog
Crystal Seashells Borax Science Experiment: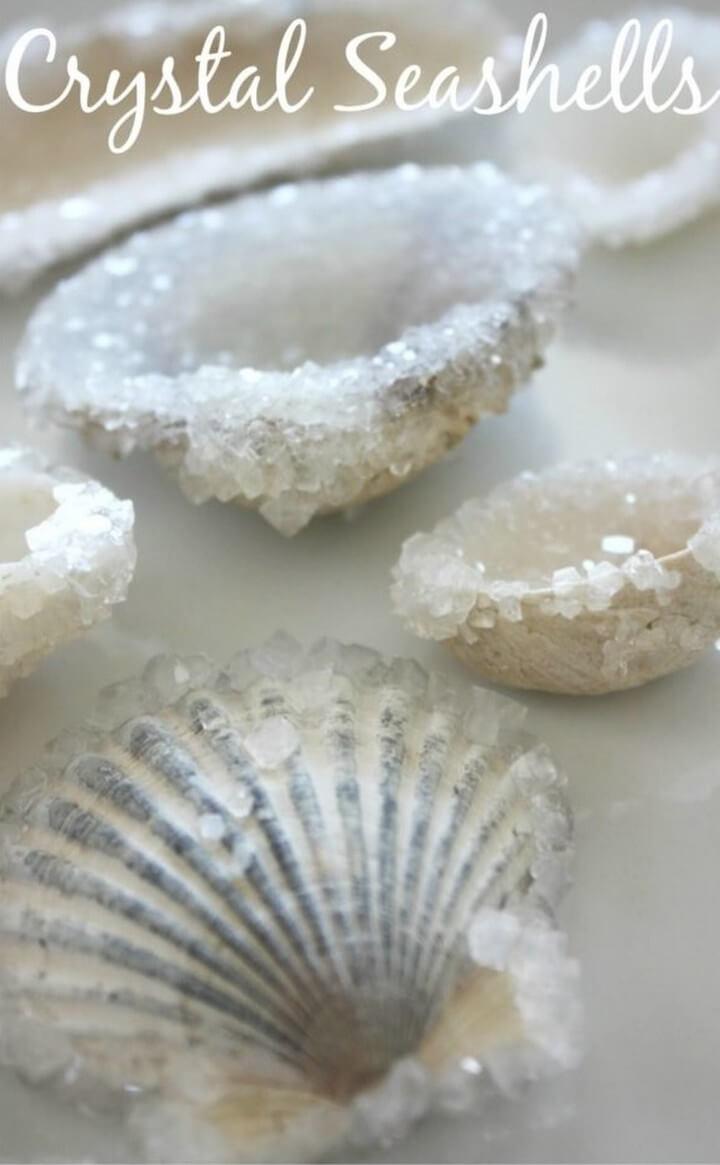 This summer seashell crystal craft is super fun for the kids. They can have outdoor fun and also enjoy a fun science experiment in their outdoors and learn. So the idea is to leave the seashells with a mixture and then notice beautiful crystals growing on them the next day. Get details here
Tutorial: littlebinsforlittlehands
Mermaid Tail For Kids: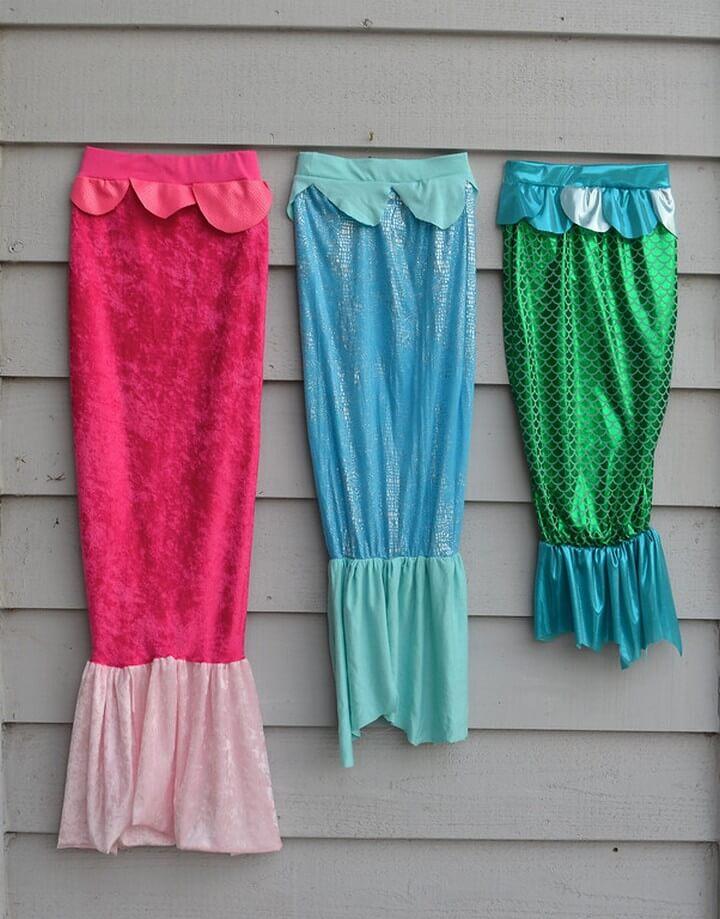 Every girl has a sure fantasy to be a mermaid someday especially the little girls. Now you can fulfill this fantasy of yours and your little girls with this craft of DIY mermaid tail for the kids. Using some shiny silky fabric or the sequined one you can easily sew up the tail and dress up like a mermaid. Details here
Tutorial: ikatbag
Salt Dough Easter Eggs: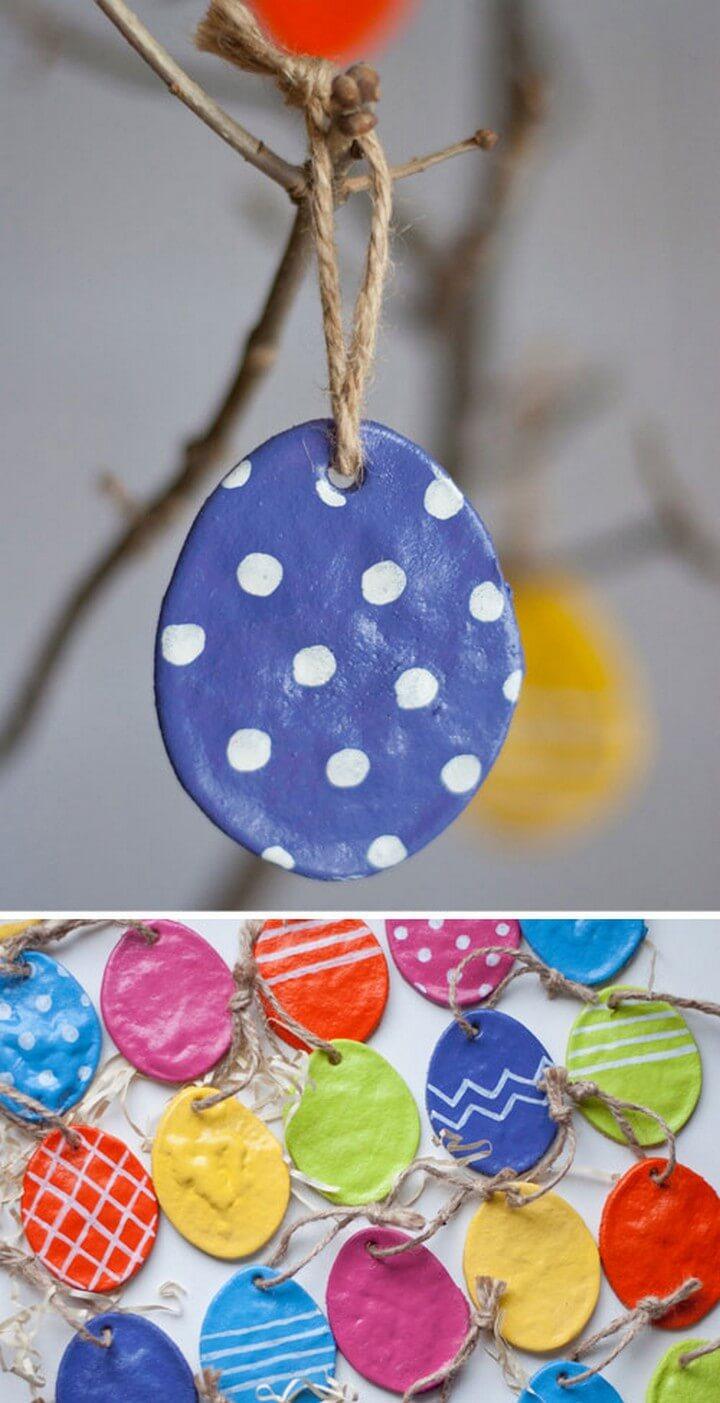 Easter comes with super cool and fun egg crafts to let the kids have loads of fun with. This time they can get their hands dirty with this craft of cute and colorful salt dough Easter eggs. They are made with the salt dough and a lot of bright paint hues. Check out complete details here!
Tutorial: designmom
Henna Hands For Kids: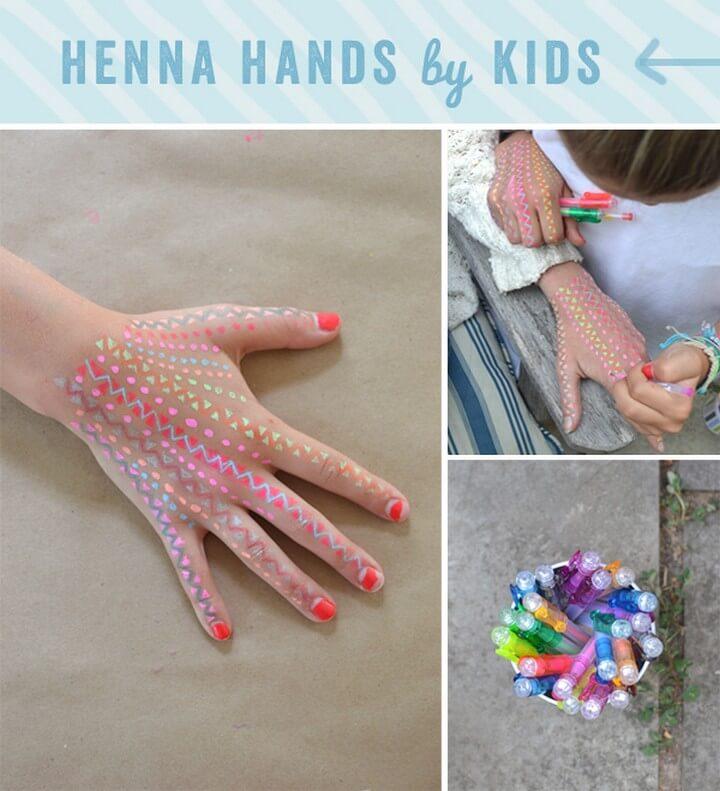 If you and your girls love the henna work on hands then you can do it in a fun crafty way. Yes, the little girls can paint their hands with their own created henna design but instead of using henna they can use colorful gel pens. This idea is a perfect way to keep the girls busy in the house.
Tutorial: artbarblog
Fairy Jar Tutorial: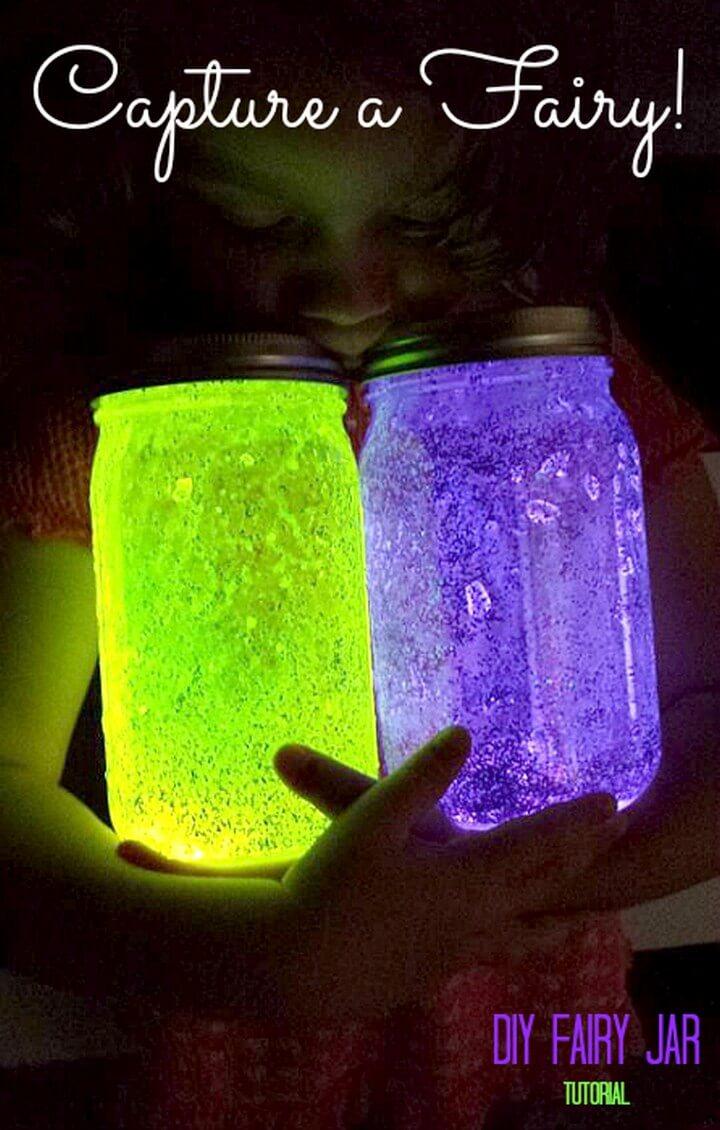 These gorgeous and colorfully lighted fairy jars are going to bring the perfect intimacy of a fairyland in your room décor. Especially the kids are going to adore them with all their hearts. They are so easy to make with cheap and simple things like jars, glow sticks and glitter. Know more here!
Tutorial: momdot
Sponge Water Bombs: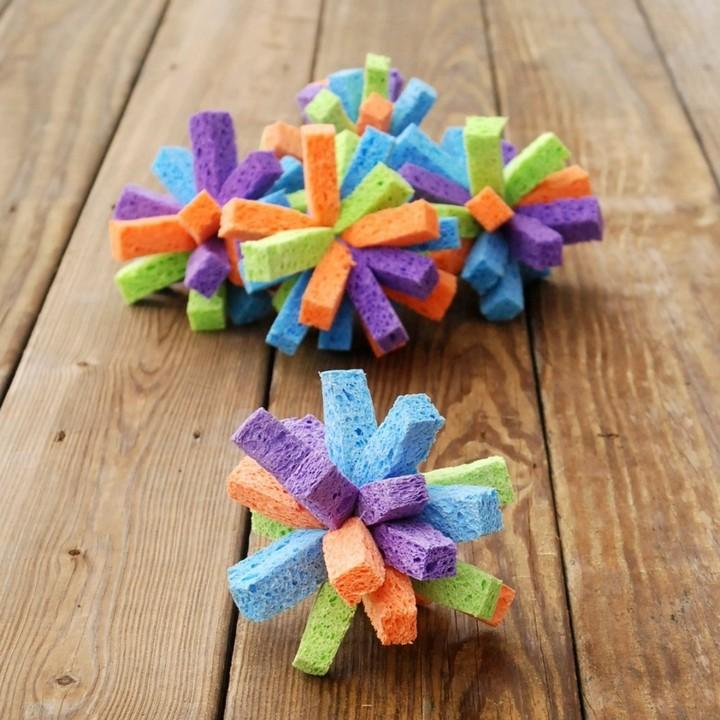 Summer is super fun for the kids to have some fun with water in the garden or yard. SO make them these sponge water bombs to enjoy their water parties to the fullest. You need to cut colorful sponges in strips and then bind a bunch of them in the center and a sponge bomb is ready. Details here
Tutorial: endlesslyinspired
Cupcake EOS Tutorial: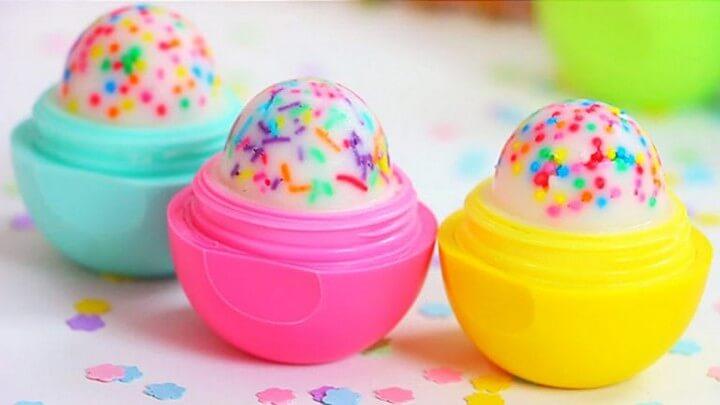 Let you and your kids have more fun doing some cute and fun crafts together and this cupcake EOS tutorial is perfect for this week. These colorful Eos cupcakes would look just so charming standing on your tables and mantles as the décor pieces for a party. Learn to make them here!
Tutorial: diyprojectsforteens
Unicorn Bookmark Craft For Kids: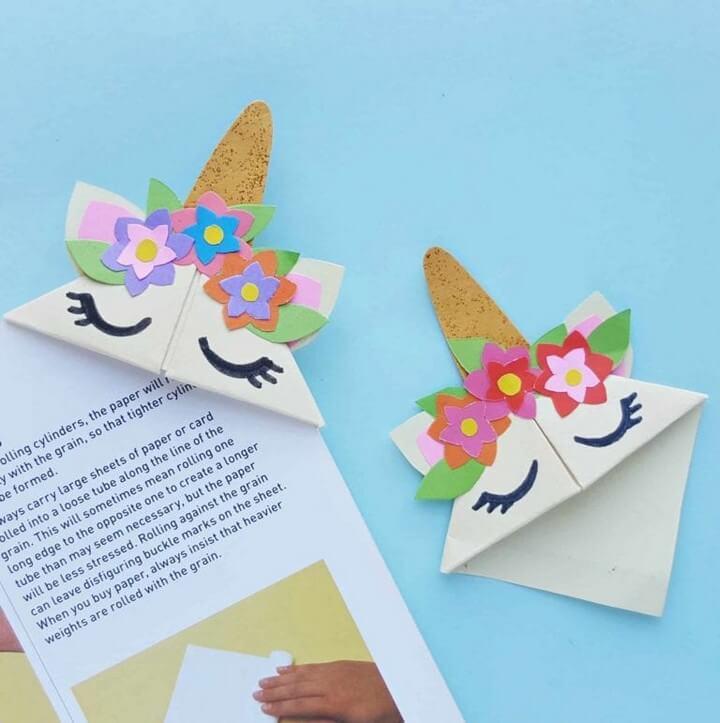 Bookmarks can be super interesting and unique and this unicorn bookmark craft is the proof. Using some white paper you can make the unicorn body of this bookmark and paint eyes with a black marker. Then take some colorful cardstocks to create the floral crows and your unicorn bookmark is ready.
Tutorial: theinspirationedit
Folded Paper Fall Leaves – Things To Make & Do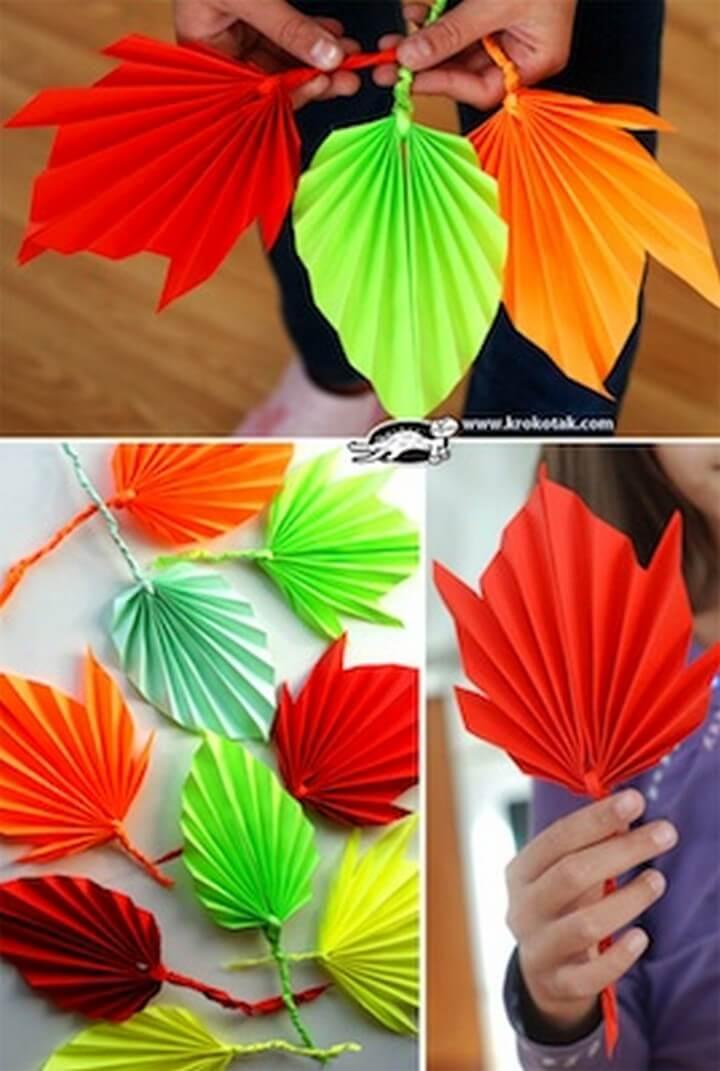 Fall décor is just so incomplete without some fun fall leaf crafts and you can have fun making these folded paper fall leaves with the kids. So grab some colorful paper and by using the folding technique you can create the fall leaves. Using a rope you can make a hanging garland for the décor too.
Tutorial: makeandtakes
Pool Noodle Water Wall: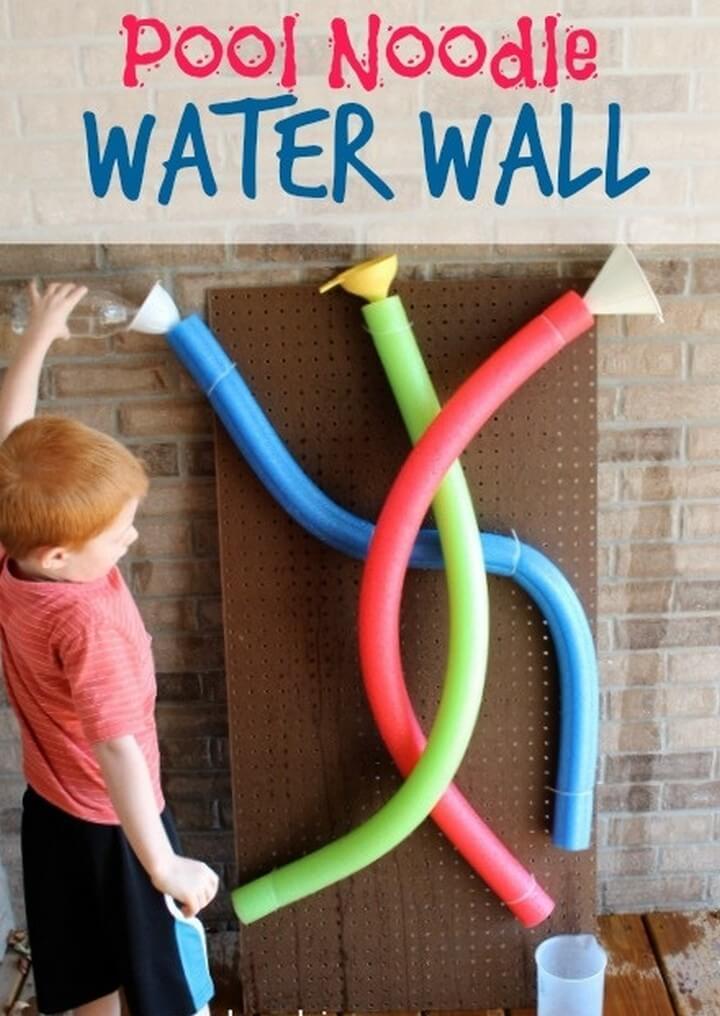 Kids love to get busy with all the water fun activities during the summer. The more interesting unique is the water game the more fun and busy they are going to be. This pool noodle water wall is going to engage them for hours and takes grab pegboard, zip ties, and three colorful noodles to make.
Tutorial: teachingmama