Either you need craft ideas to keep your kids busy in the summers or you need to plan your weekend with the factor of fun, these Fifty Kids Crafts Easy Ideas – Crafts for Kids are just the perfect help here.
Crafts are always so much exciting and fun to do and when they are for the kids the entertainment level naturally goes up and up. Along being highly enjoyable these craft ideas are surely going spark up the creativity of your little ones. These crafting ideas give parents an opportunity to gel up with kids more strongly so you all should be looking forward to this fun bunch of the kid's craft ideas.
No matter what age group your kids fall in, these ideas have something quirky and fun for all. There are learning games for the toddlers, mature crafts for the growing kids and some funky stuff for the teens as well.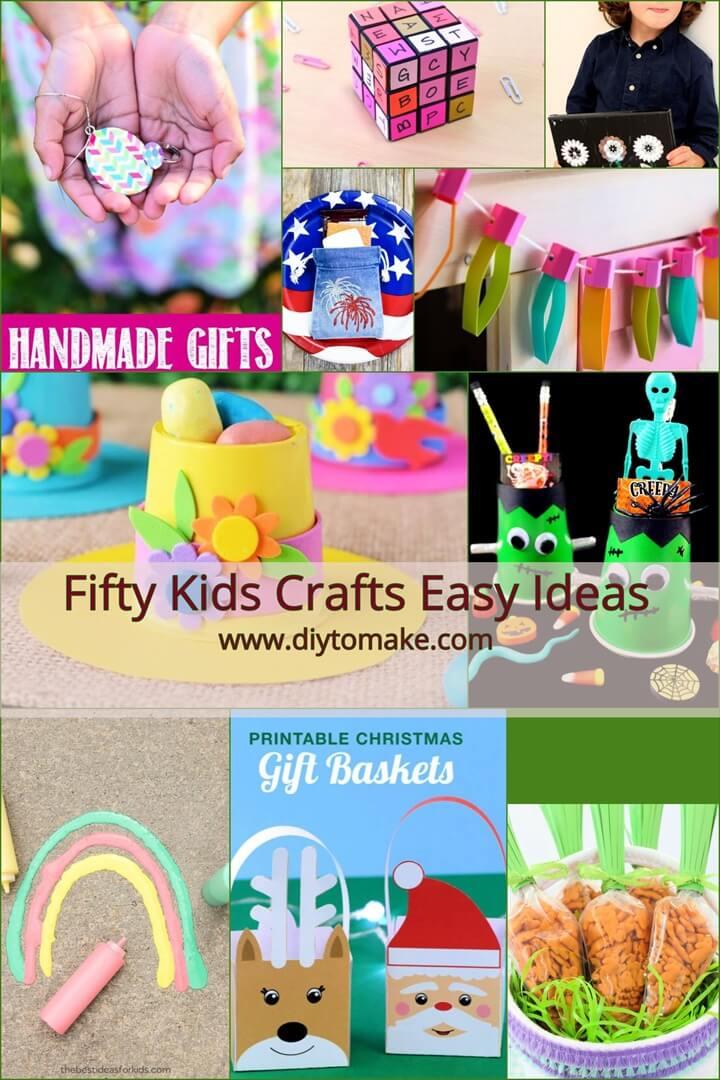 From crazy things like Halloween costumes, robot helmets and fire breathing dragons to the sane gift crafts for the parents and teachers, we have covered it all for you. Drawing, painting, tubing, cutting and working with papers, all these art and craft techniques have their bits in the following give ideas. Happy Kid's crafting to you!
Easy DIY Bunny Bookmark For Kids: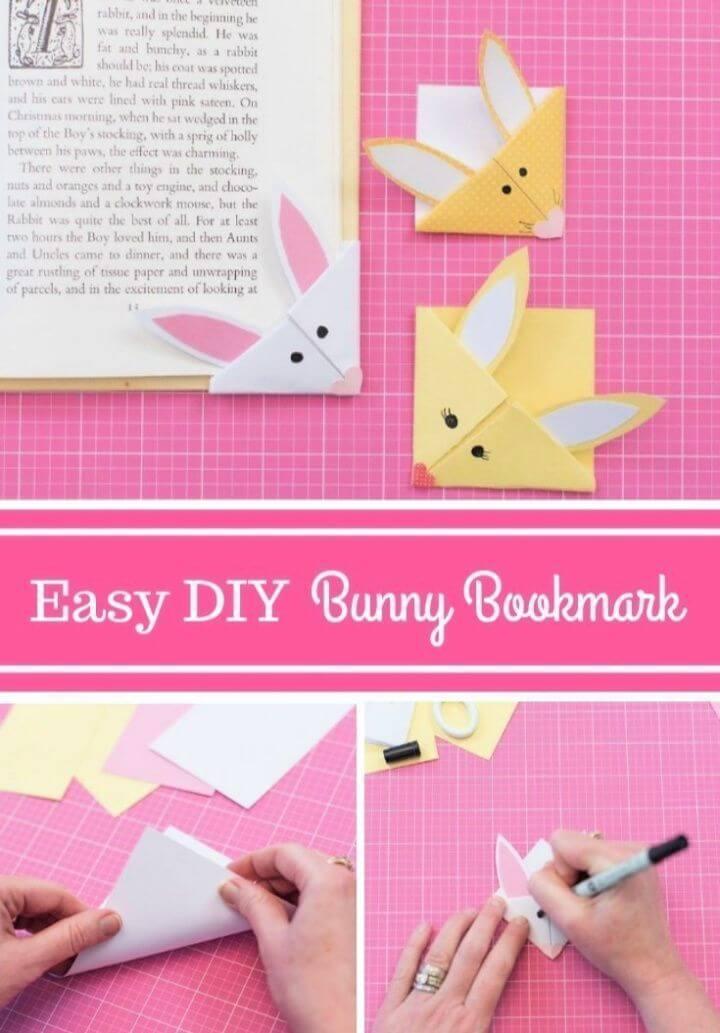 Enjoy the Easter holidays with your kids in a really fun way with these DIY bunny bookmark craft ideas. The little and cute bookmarks are made from the colorful cardstock and markers to turn out so adorable.
Tutorial: kingstoncrafts
Chocolate Bunny Milk For Kids: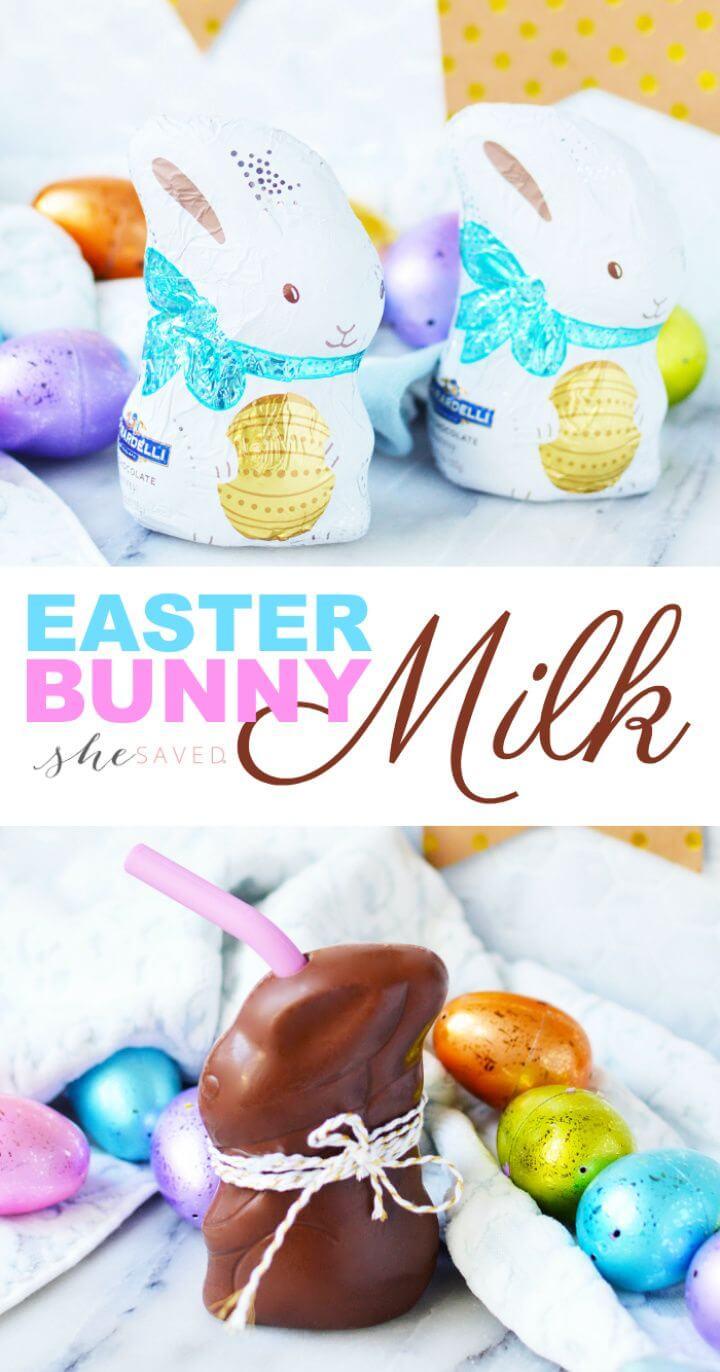 Your kids are so going to drool over this yummy and cute chocolate bunny milk idea. The hollow chocolate bunnies have holes on the head to fill in some milk and put straws to sip on tastefully.
Tutorial: shesaved
How To DIY Lovebug Hoodie: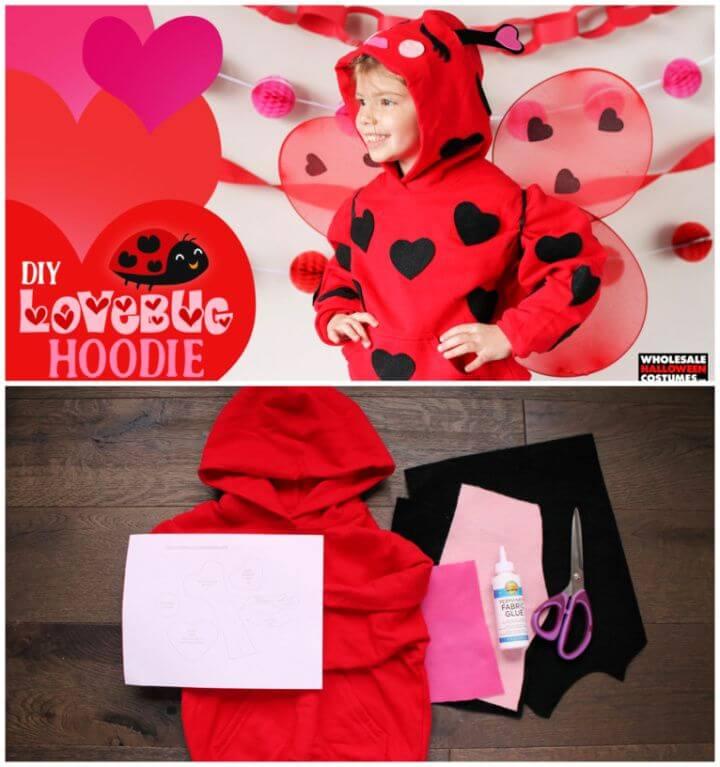 Let the kids dress up according to the love Dovey spirit of Valentine's day with this love bug hoodie. Just get a plain red hoodie and add the love bug features with black and pink felt.
Tutorial: wholesalehalloweencostumes
DIY Printable Christmas Baskets: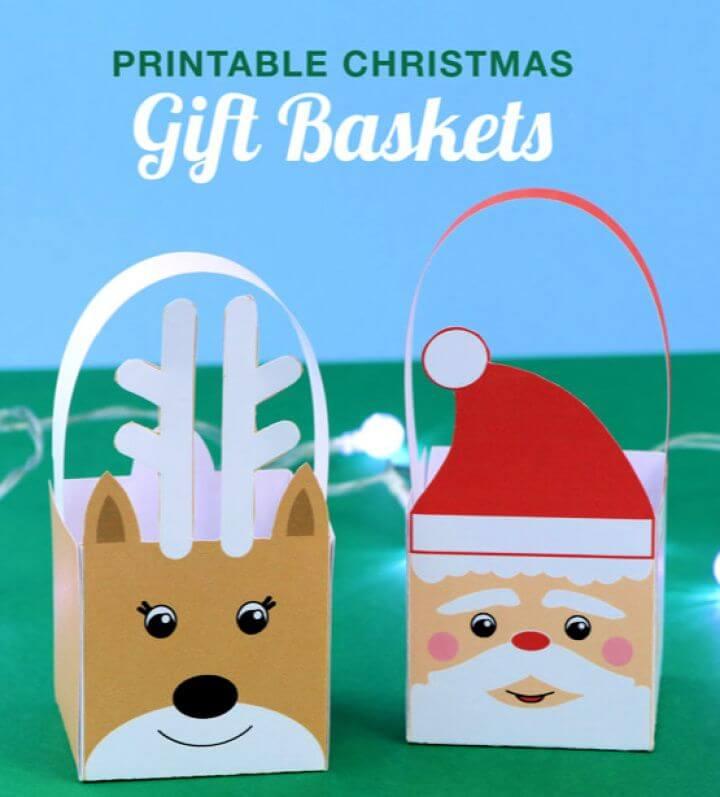 Christmas time is coming and here we have brought to you the best gift ideas for the kids. These adorable and cute little panda and reindeer baskets would be the yummiest and cutest treats for the kids.
Tutorial: thecrafttrain
Free Printable Chore Chart Tutorial: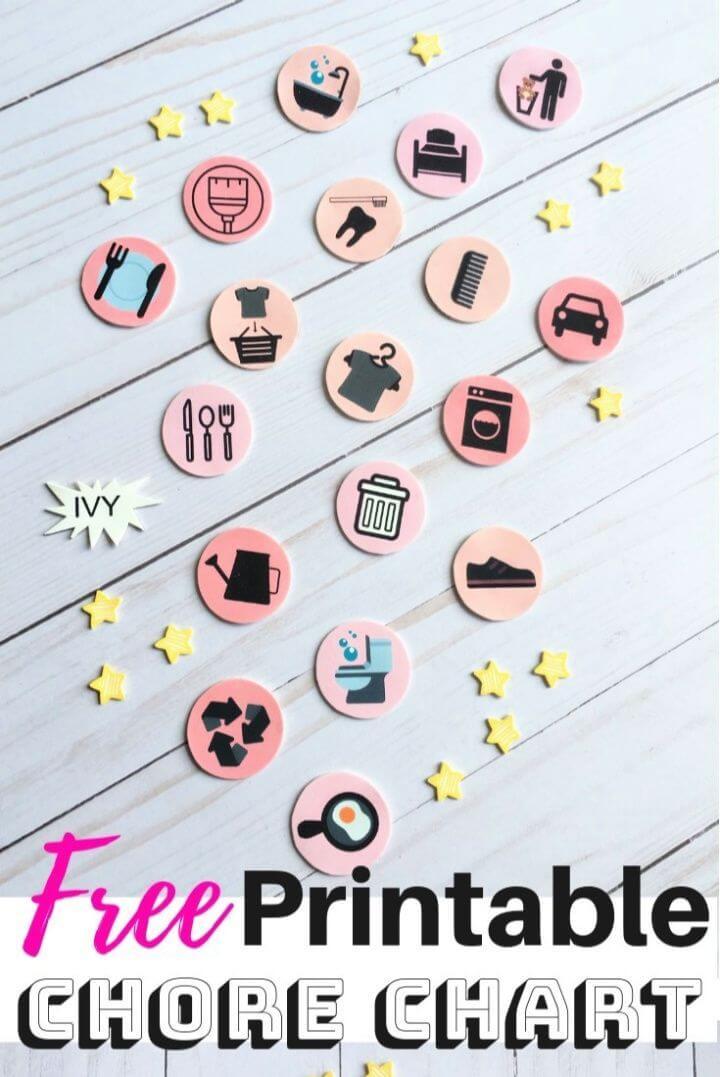 We all want our kids to learn the home chores and they are not easy to motivate for this purpose. So here is the idea of creating this cute printable chore chart to ease out your task to bring them towards the home chore department
Tutorial: makingthingsisawesome
DIY Halloween Toilet Paper Roll Crafts: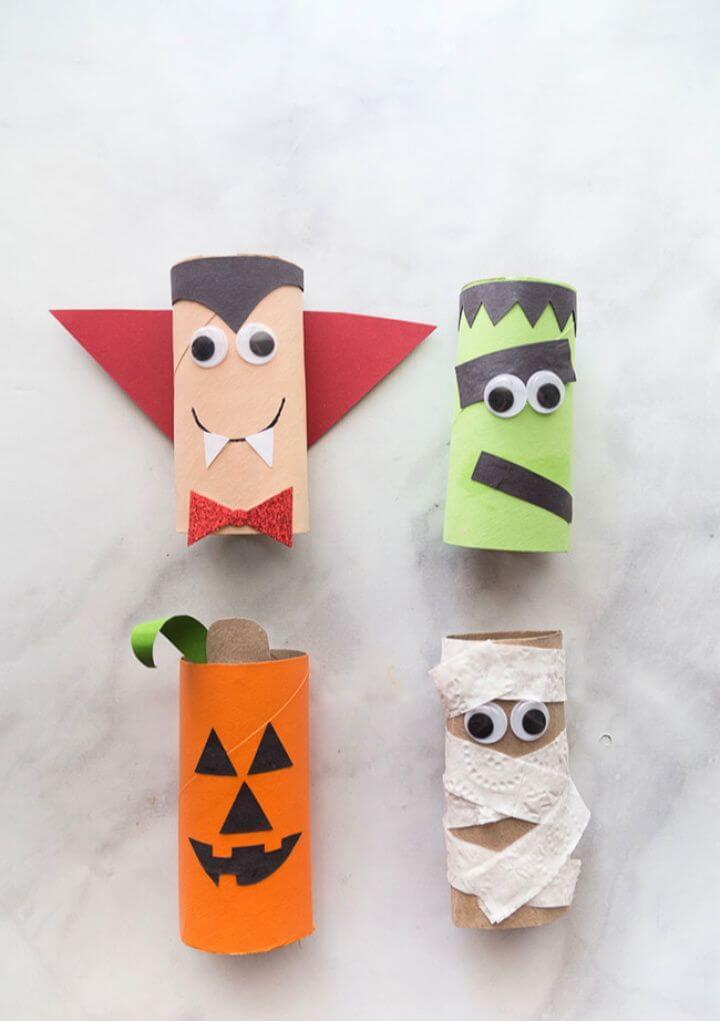 Kids love to lend a helping hand in the home décor when it is time for their favorite Halloween festive. So this time you can your kids can indulge in these toilet paper roll crafts to make some pretty spooky embellishments.
Tutorial: thebestideasforkids
Make A DIY Colourful Christmas Tablescape: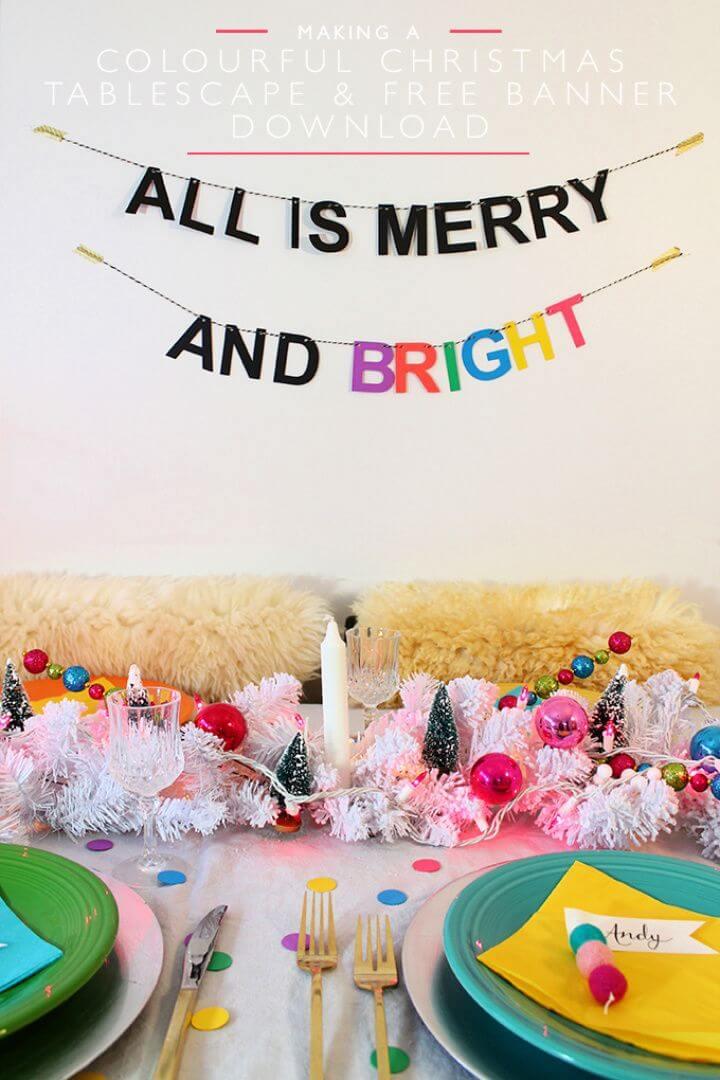 Kids are in huge love with the bright colors and popping kind of décor. So this Christmas you can do this gorgeous and totally colorful DIY tablescape with that cool and catchy banner and make everyone drop their jaws.
Tutorial: squirrellyminds
Halloween Frankenstein Treat Cups: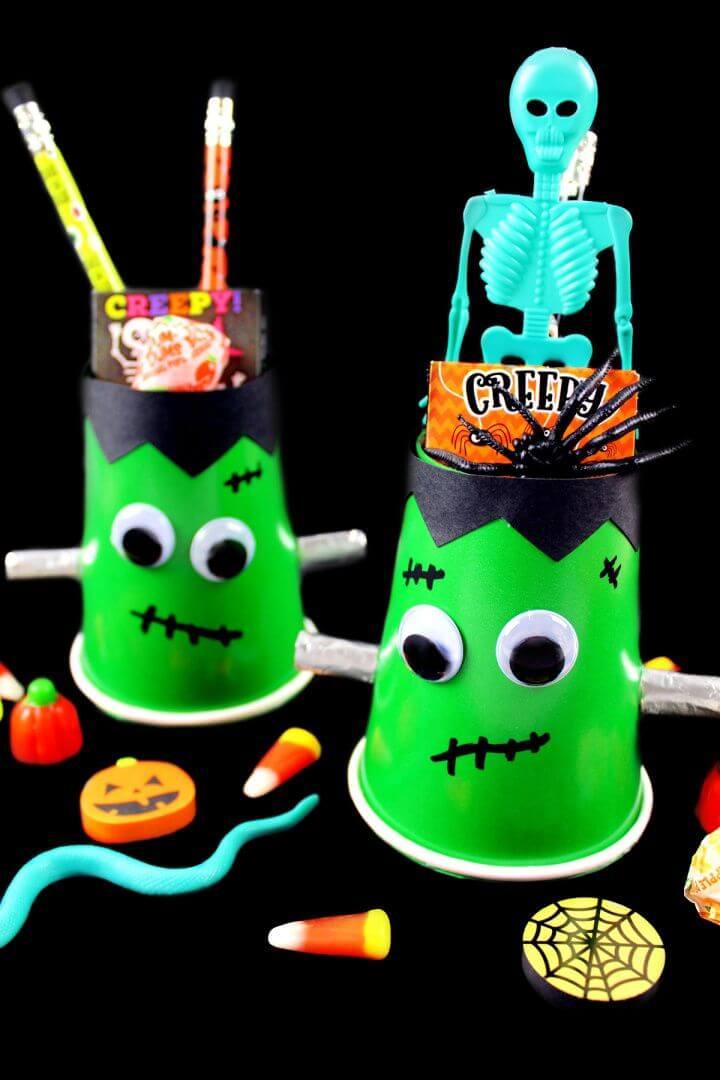 Kids love getting yummy treats around the festive. So for this Halloween, you can create these not only yummy but absolutely exciting Frankenstein treat cups. They would look so cute resting on the table too.
Tutorial: extremecouponingmom
How To Make Your Own DIY Handprint Witch: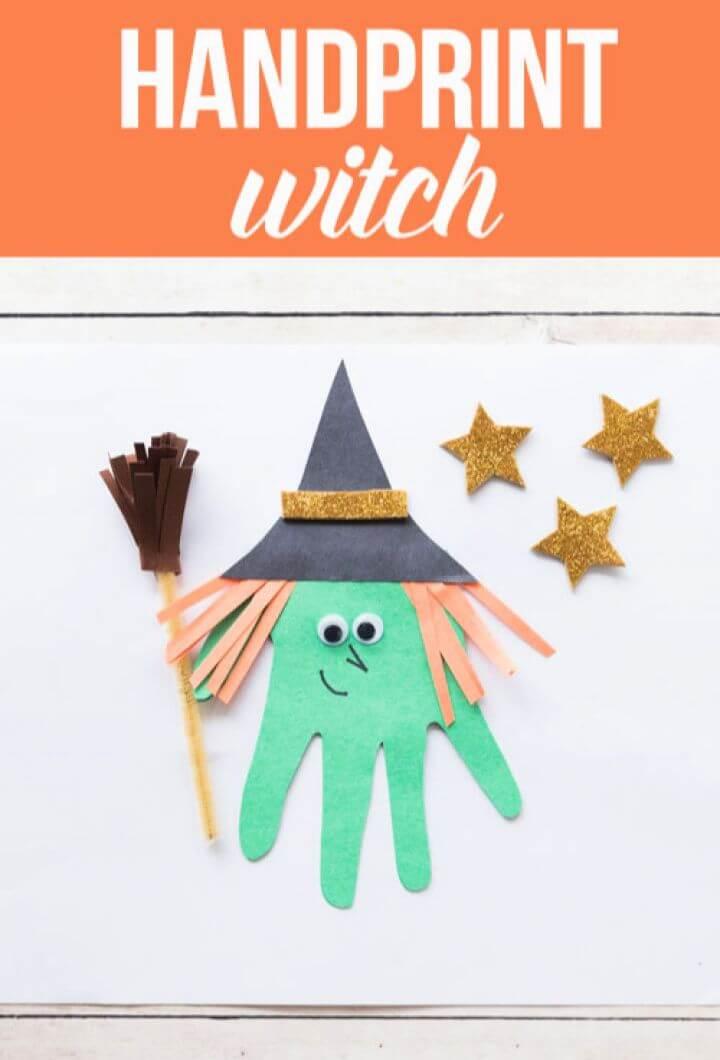 The Halloween décor is so undone without adding a witch to the décor plans. Now the kids can create a witch on their own using some construction, some foam and some cardstock paper and a lot of fun.
Tutorial: thebestideasforkids
Make A Chocolate Ganache Glazed Halloween Cupcakes: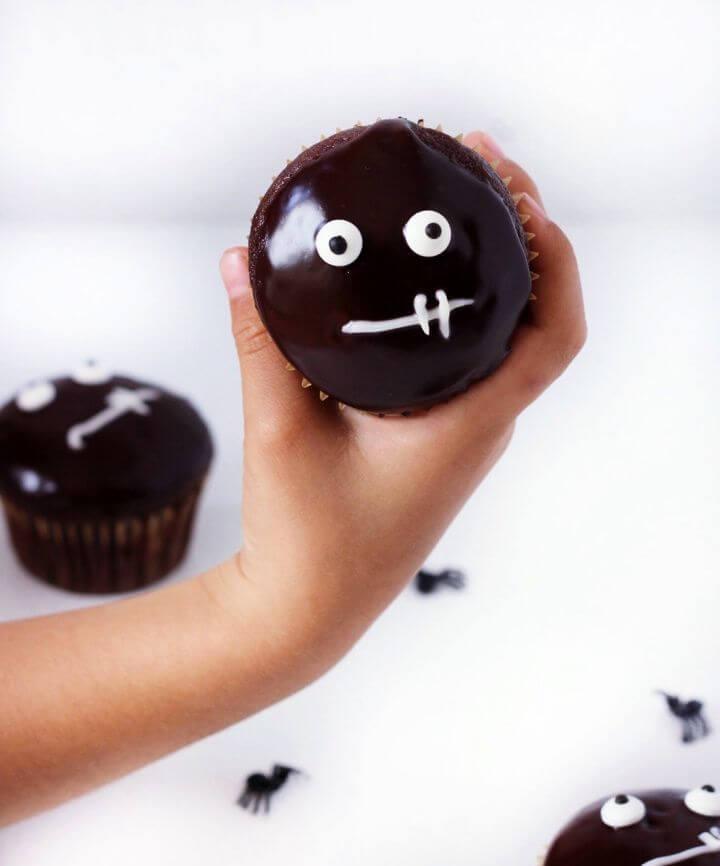 Kids love cupcakes and they would be over the moon if they are having the chocolate cupcakes. So why not make some for the Halloween with the ganache glazing done with the pure Halloween theme.
Tutorial: bebeandbear
Southwestern-Inspired Goal Setting Wall: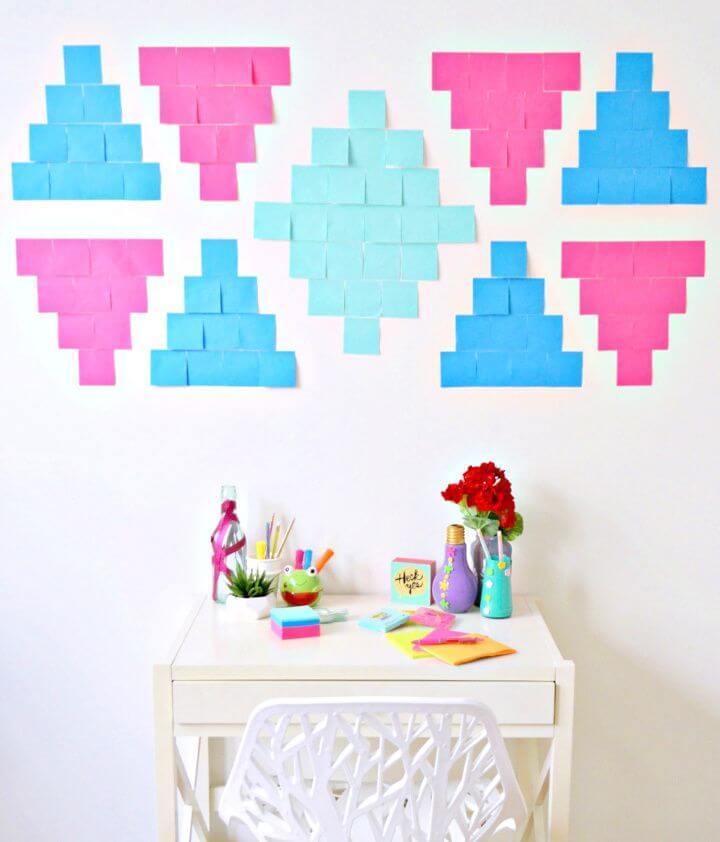 While the kids would be going back to school after summer vacation you can get them motivated for the school. With this southwestern inspired goal setting wall, the kids are surely going to come on their school track.
Tutorial: deliciousanddiy
Easy DIY Notebook Ideas For Kids: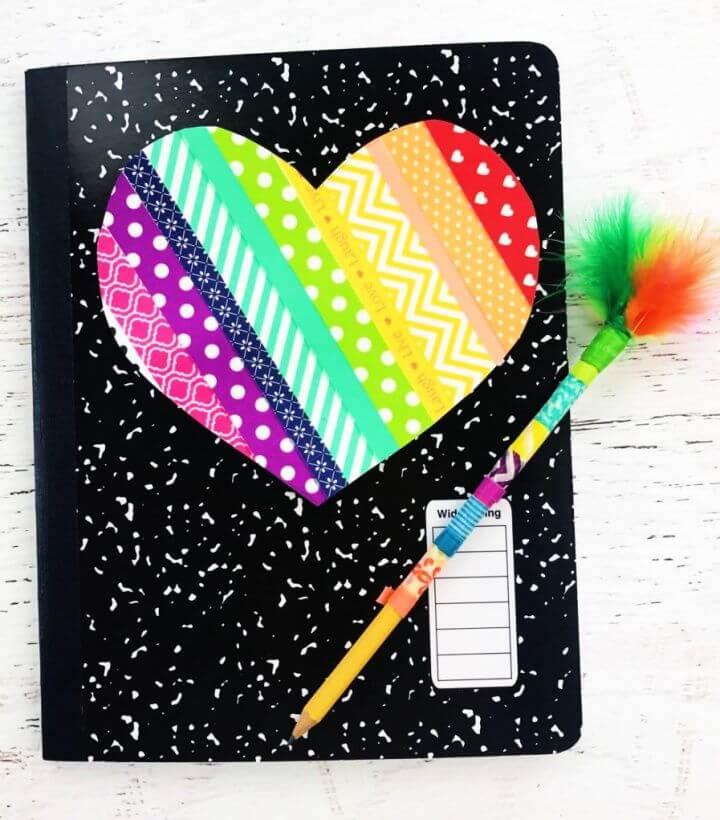 When the kids would be preparing to go back to school after the summer holidays you can make this lovely notebook. They would be happy to have this lovely rainbow heart notebook and rainbow feather pencil to write with.
Tutorial: colormadehappy
Apple Craft For Back To School With Wet Ones: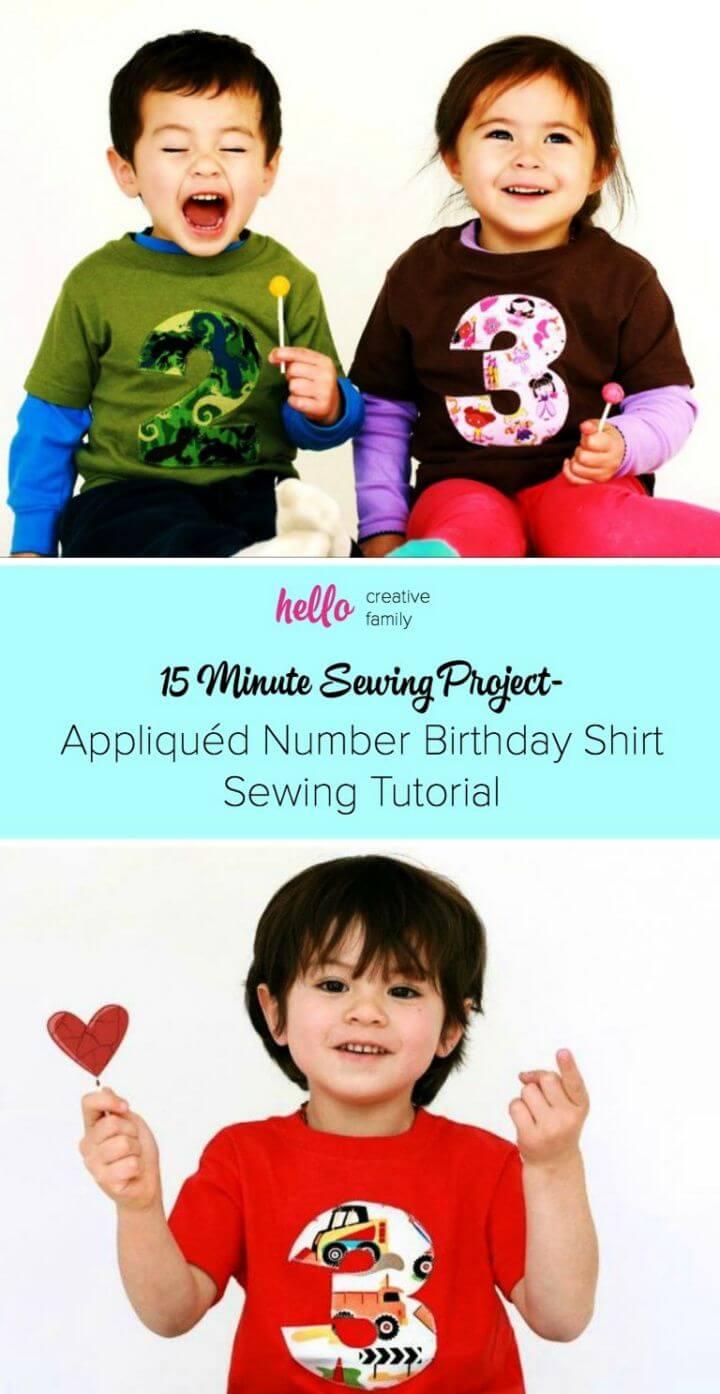 The kids can make these super cute and easy apple crafts with their siblings or fellows. The craft would be so much fun to do like the back to school project. So grab some wet ones to let the kids create this fun apple art craft.
Tutorial: burlapandblue
DIY Appliquéd Number Birthday Shirt Sewing Tutorial: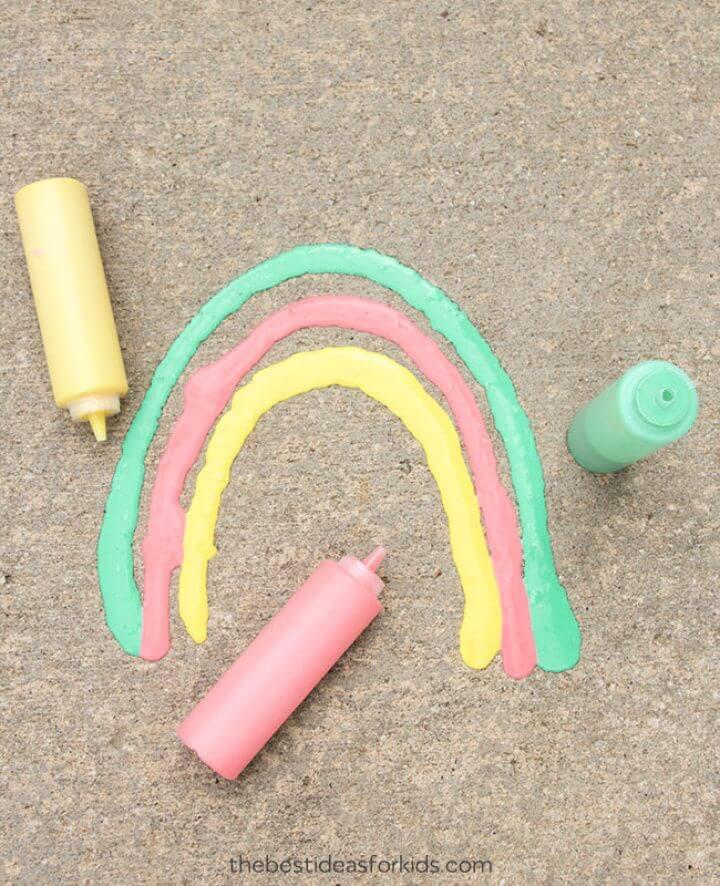 Tutorial: hellocreativefamily
How To DIY Puffy Sidewalk Paint: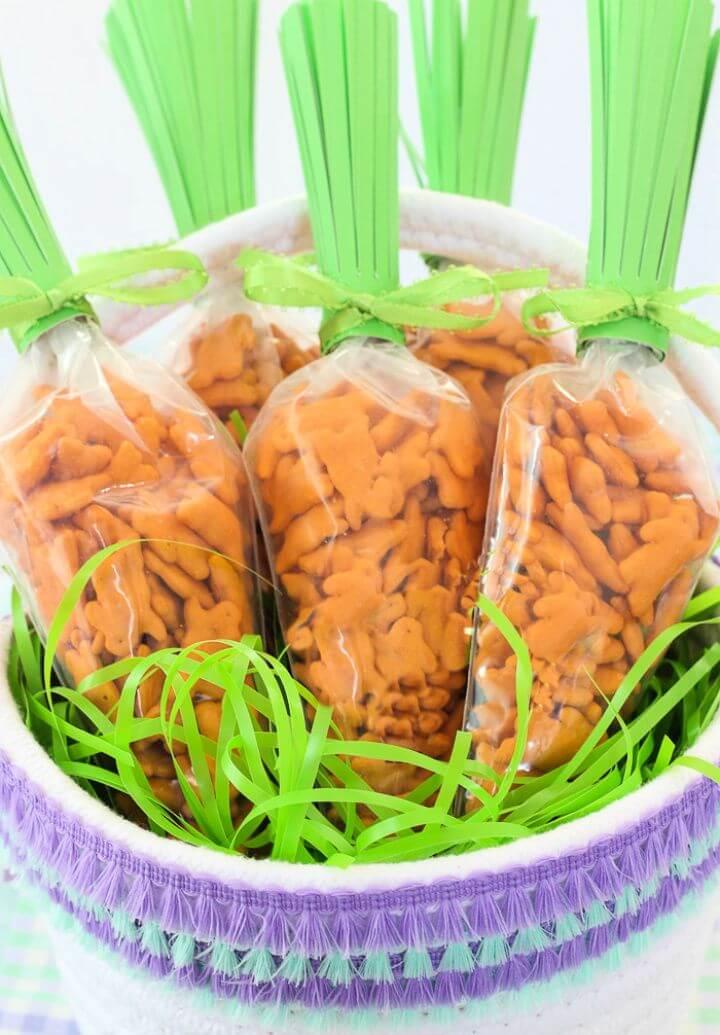 Tutorial: thebestideasforkids
Make A DIY Stock Your Pantry Staples: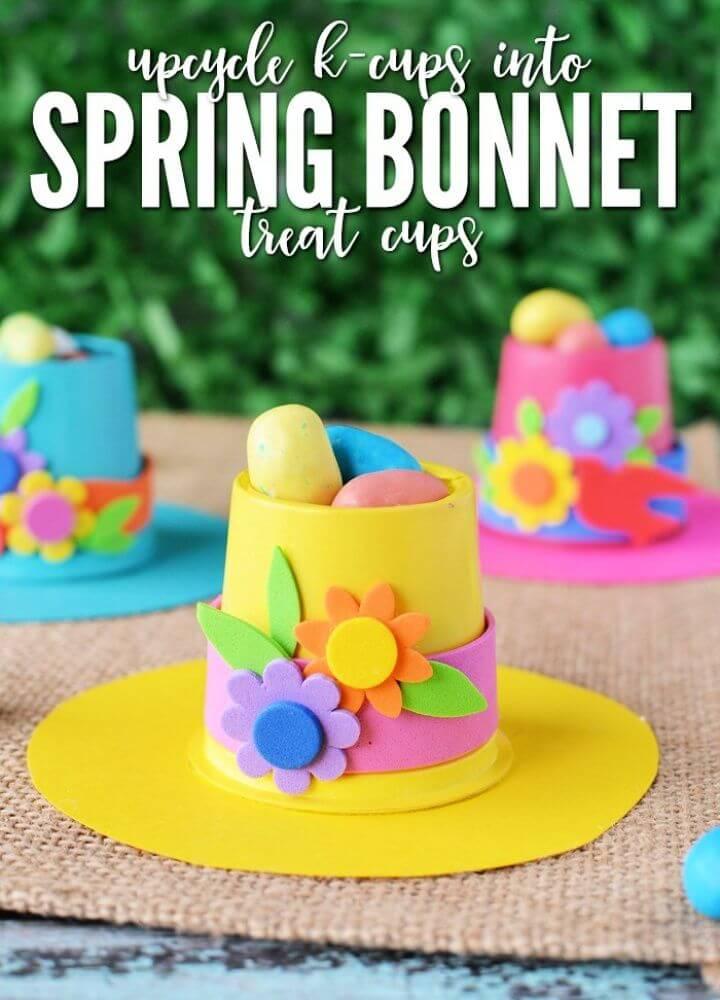 Tutorial: lydioutloud
DIY Springtime Bonnets K-Cup Crafts: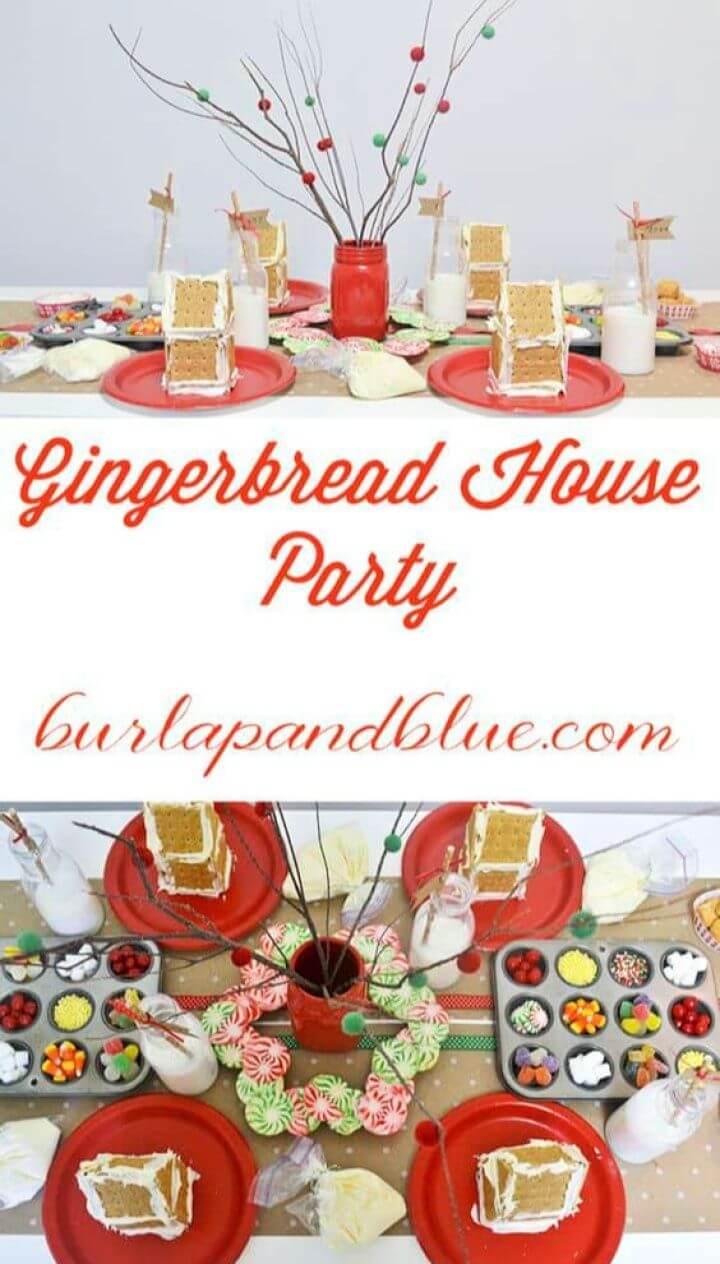 Tutorial: craftcreatecook
How To Make A DIY Rubik's Cube Word Learning Game: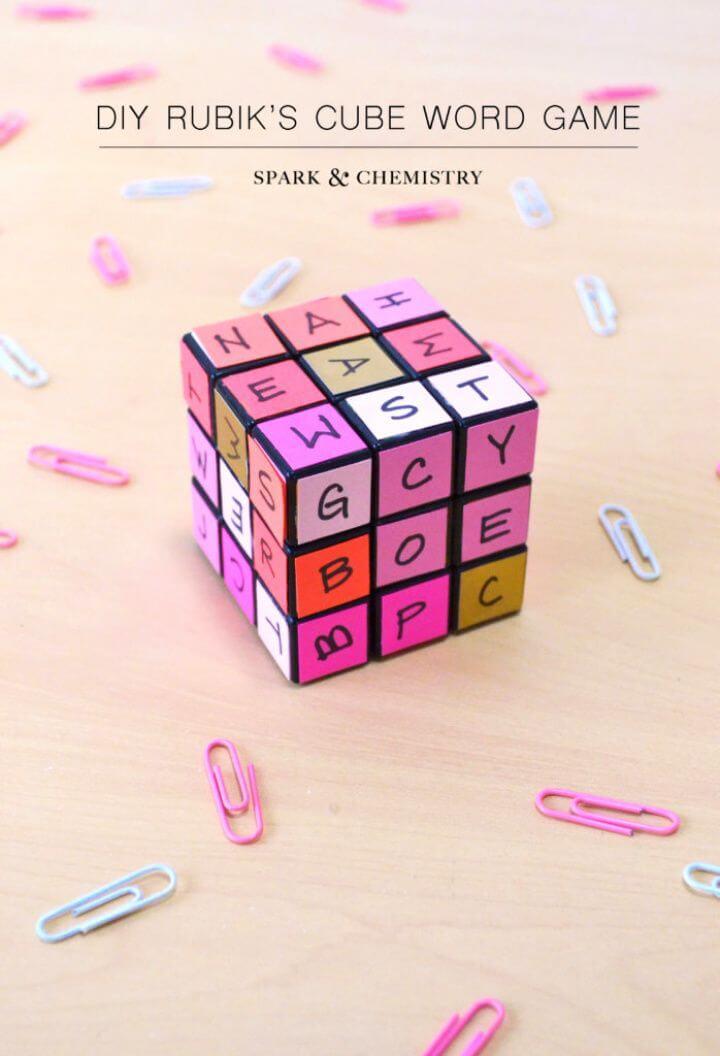 Kids love to play with the Rubik's cube and now they can learn with it too. Yes, you can turn the Rubik's cube into the fun word game to let your kids learn new words and enhance his learning experience.
Tutorial: sparkandchemistry
DIY 4th of July S'mores Kit For Kids: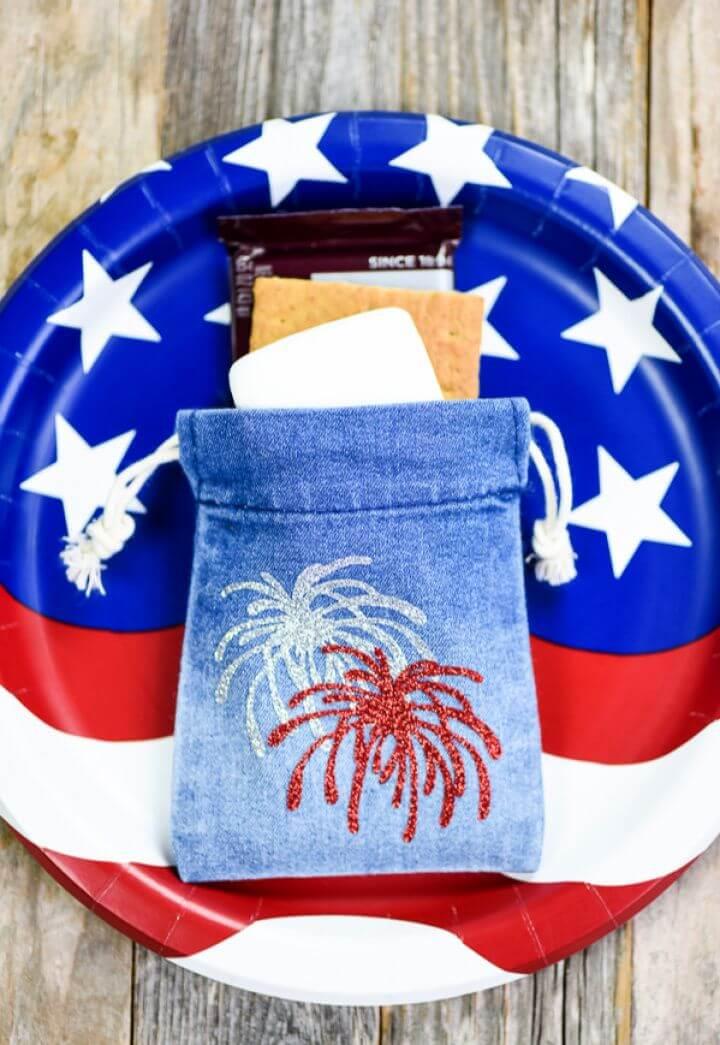 S'mores are kits are so much fun to use as the treats for the kids during the summers. You can adapt this idea for any of the festive. Here are these DIY 4th of July S'mores kit for kids to make and get super delighted.
Tutorial: apumpkinandaprincess
Make A DIY Superhero Birthday Cupcake Stand For Kids: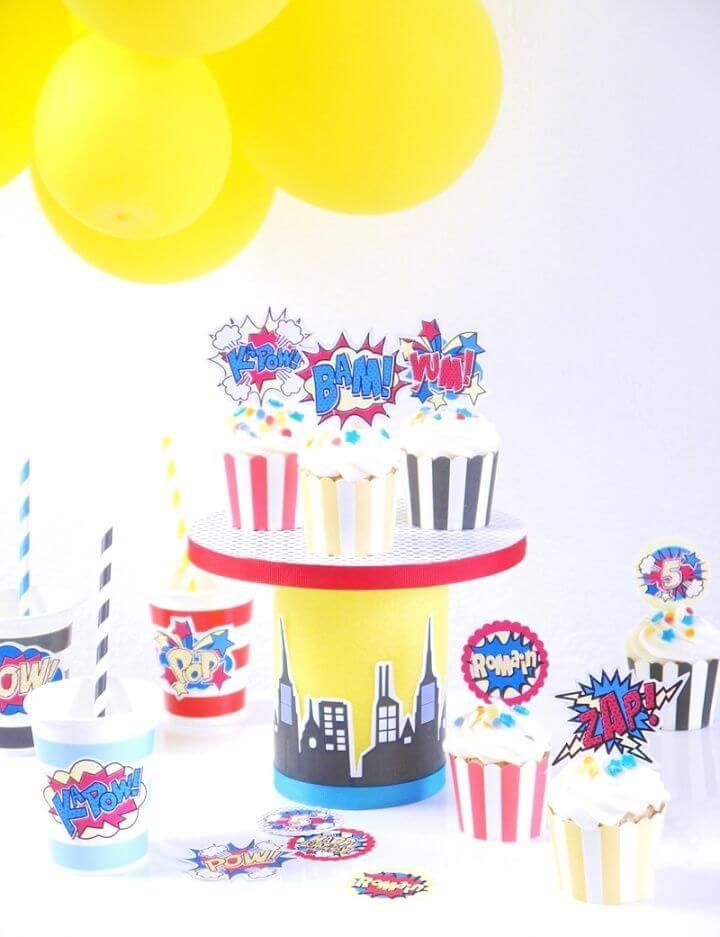 Kids are crazily in love with the superheroes and secretly wish to have a superhero theme party. So make their dream come true with this DIY superhero birthday cupcake stand and they would be surely overly joyful.
Tutorial: blog.birdsparty
How To Set A Fun & Christ-Centered Easter For Kids: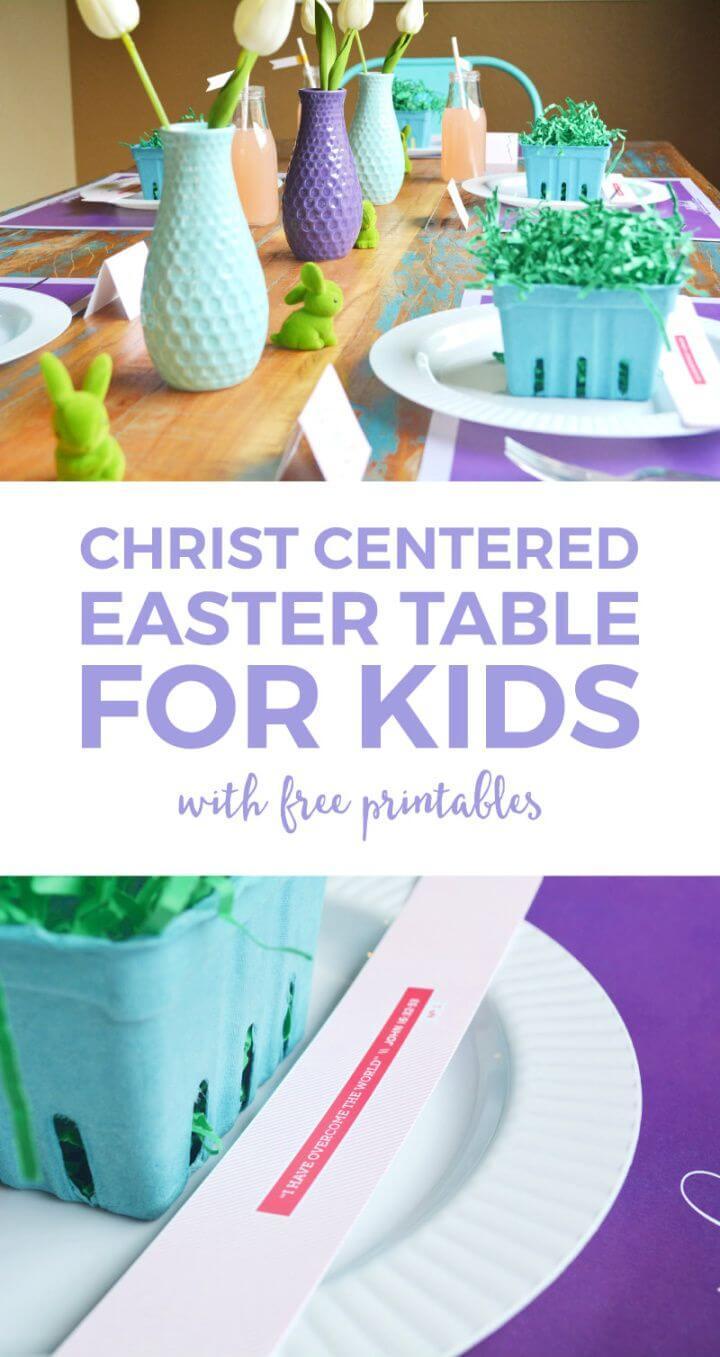 This Easter is going to be so much fun for the kids if you make this fun Christ-centered Easter for kids. With grass-filled baskets, green bunnies and gorgeous vases the table looks perfect to the theme.
Tutorial: simpleeverydaymom
DIY Free Printable Animated Movie Quote Game For Kids: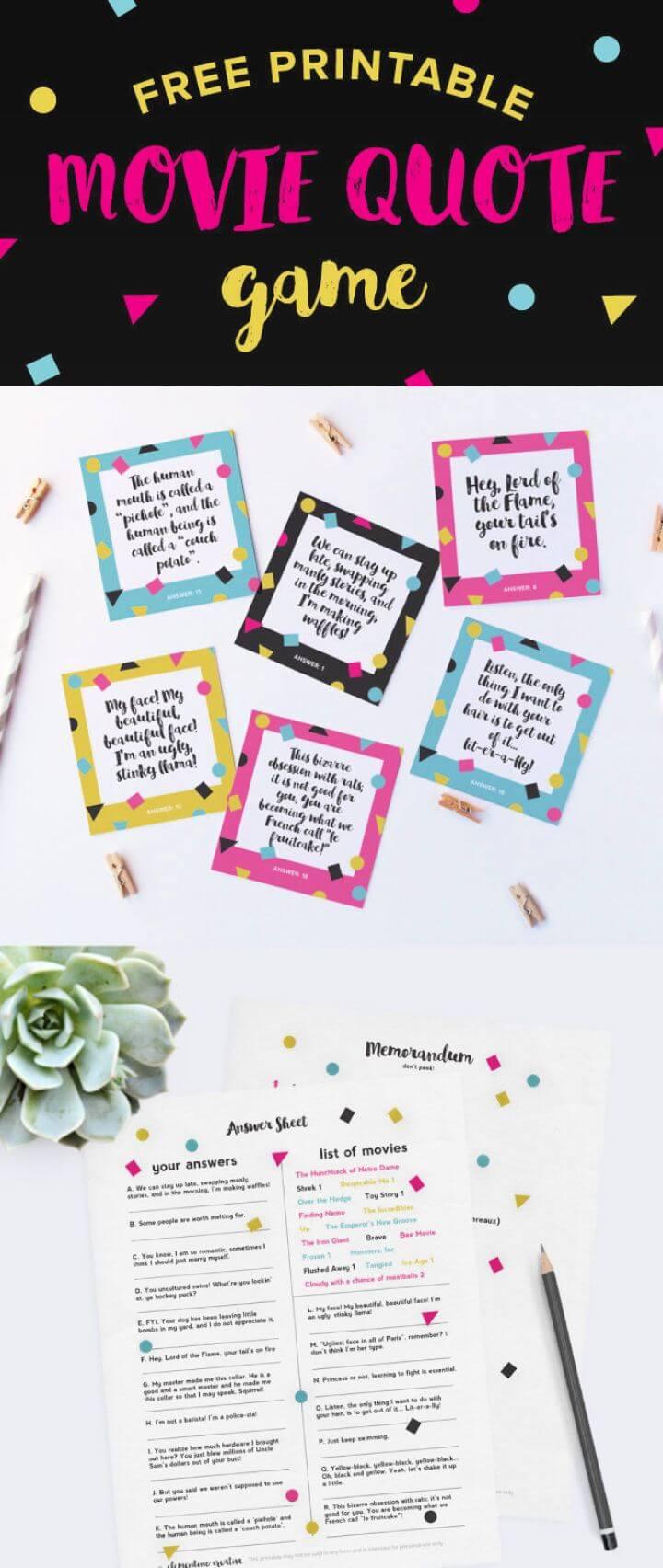 Need some game ideas for a kid's party? How about making these DIY free printable animated movie quote game for the kids? One should read the quote from the card and others have to guess. Fun na?
Tutorial: clementinecreative
Make Your Own DIY Kids Room Decor: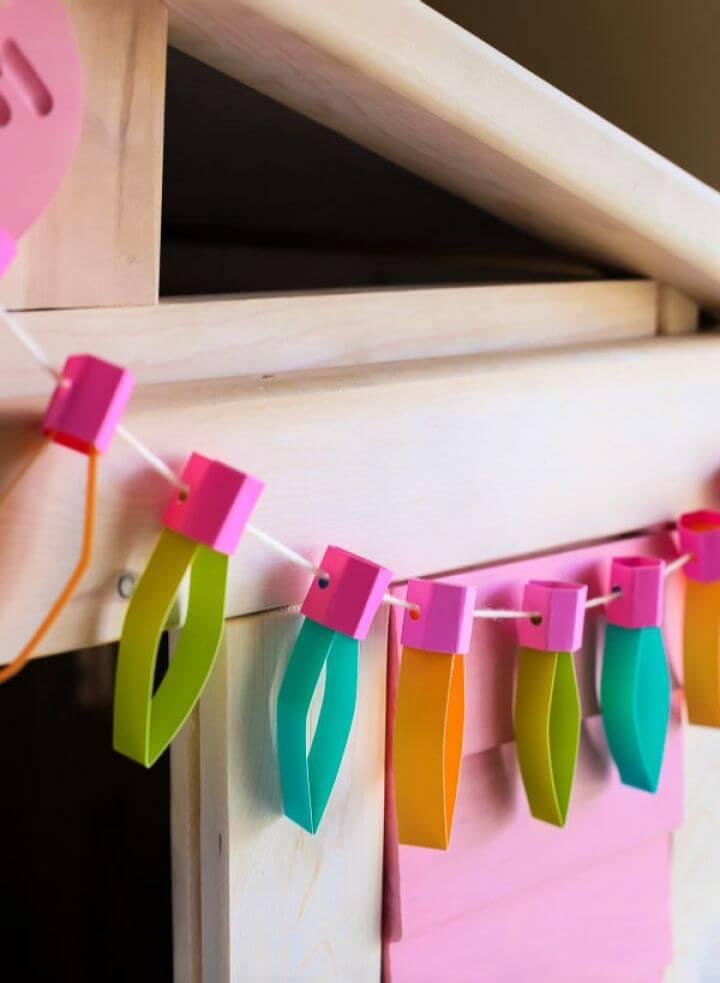 Make your kid's room décor super cute and colorful by adding this pretty garland of paper lights. Using the cardstock of multiple colors you can easily shape up this lovely kid's room décor. They can also use it in their playhouse.
Tutorial: munchkintime
DIY Handmade Gifts Kids Can Make: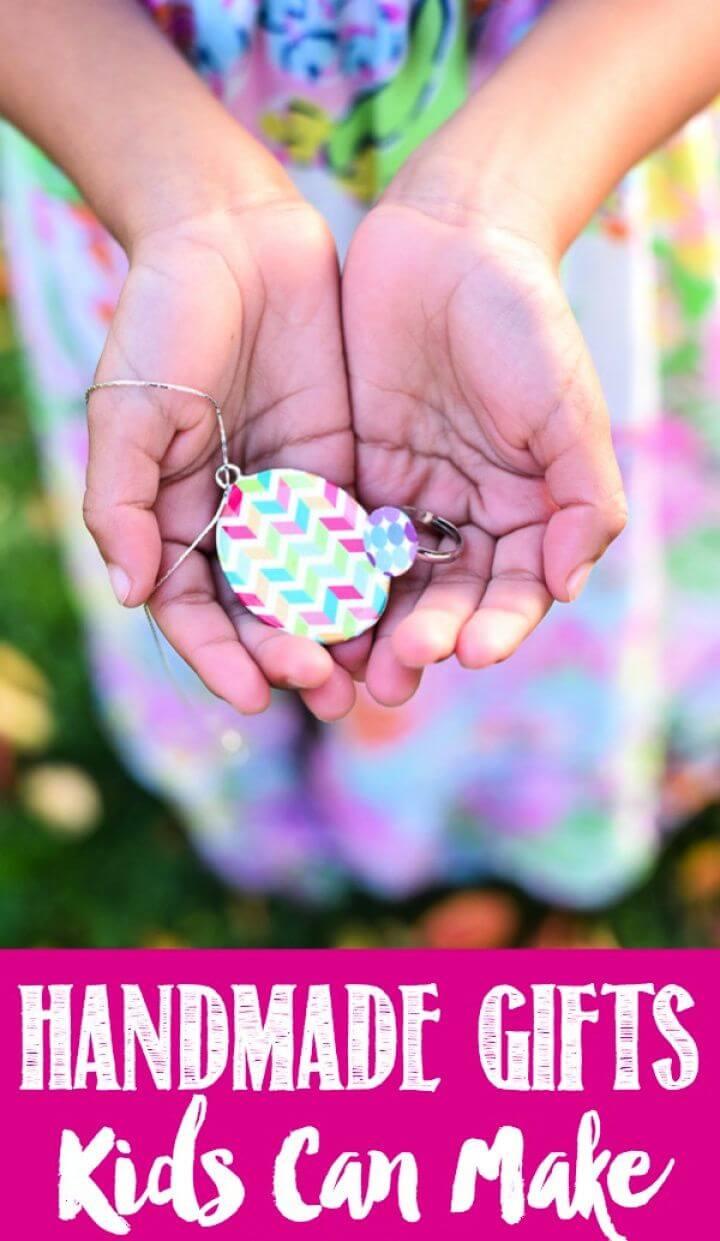 Let the kids strengthen their bond with their friends by exchanging gifts that they can easily make at home. Here are these pretty hand designed jewelry pieces that the girls can gift to their favorite girls around.
Tutorial: apumpkinandaprincess
Easy Creative Booklet Covers Are Cost Effective: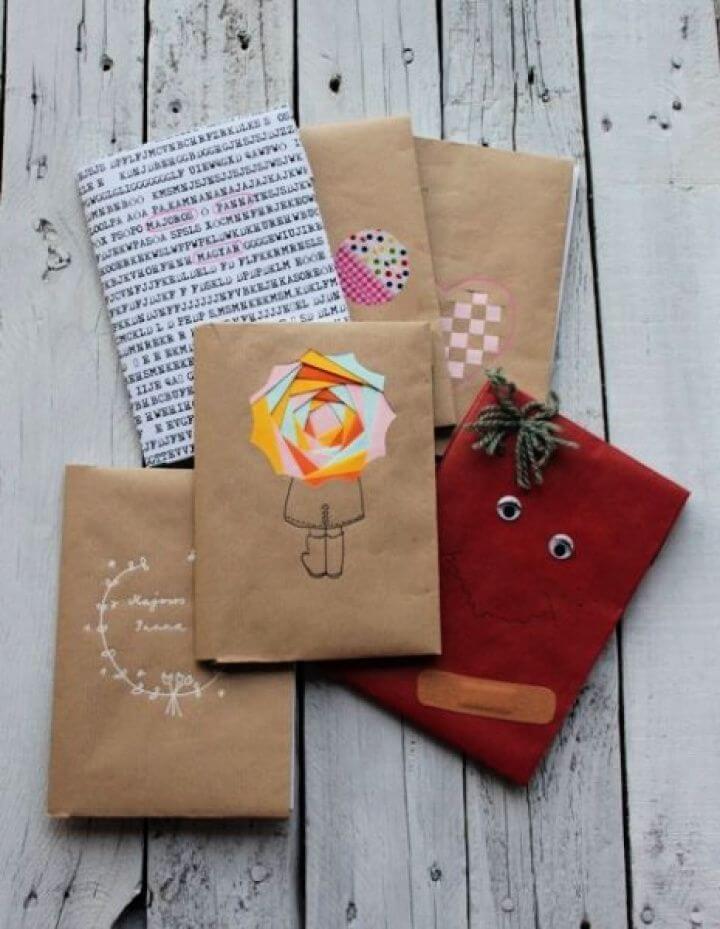 The kids can learn art and craft in the real fun and functional way with these booklet covers. Using colorful papers they can design a lot of shapes and patterns on the booklets and charm them up.
Tutorial: anapfenyillata
DIY Kids Halloween Costume Ideas: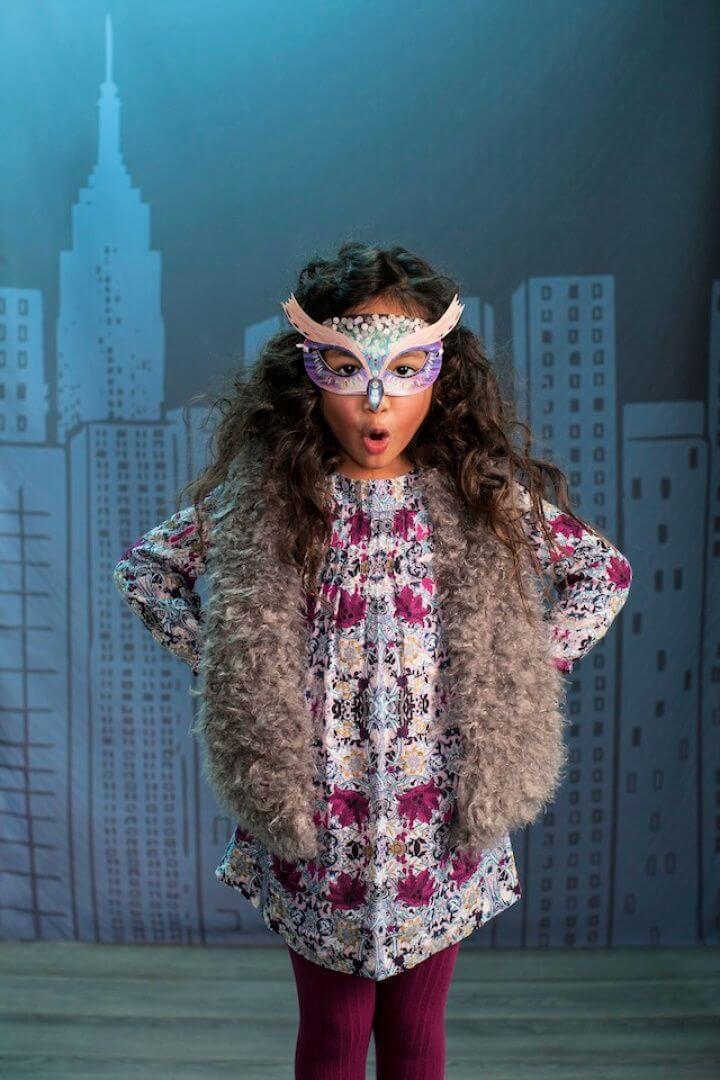 The kids are very much excited about Halloween being their favorite event to wear fun costumes. So here is the idea of creating the quirky animal outfits for them with the handmade animal masks.
Tutorial: theeffortlesschic
Paper Flowers on Canvas for Kids: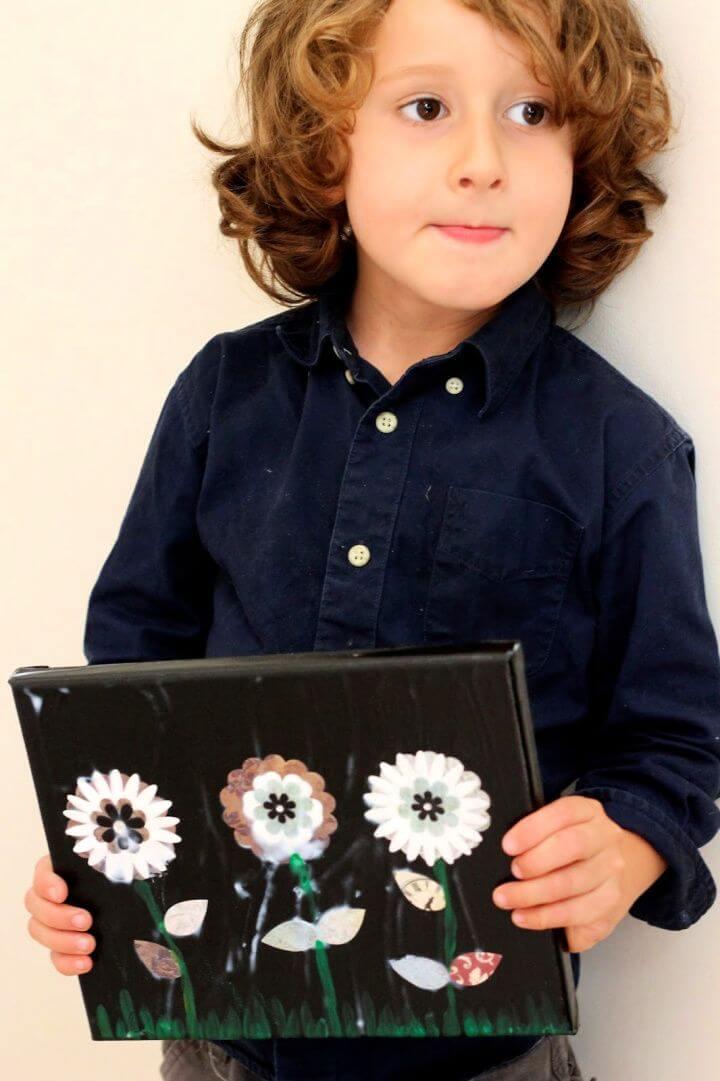 This gorgeous paper flowers on canvas for kids is a great project for the little ones to work on. The pretty flowery canvass can make a great gift idea for their teachers, mothers, and aunts.
Tutorial: treasureinanearthenvesse
Animal Headwraps For Kids: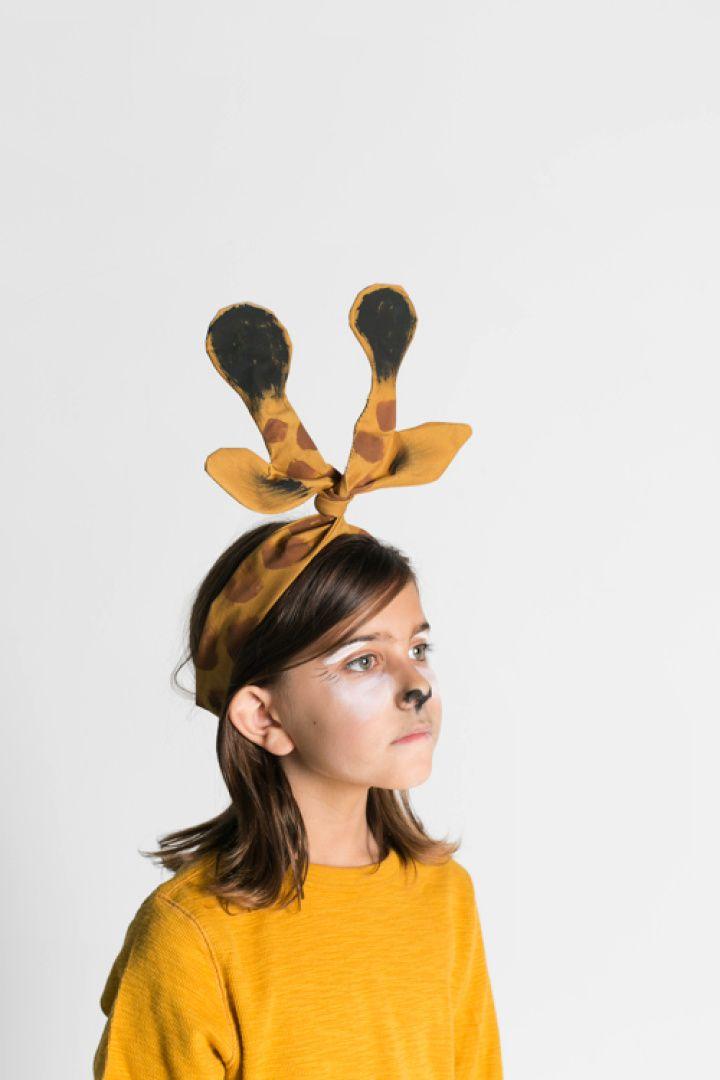 How about turning your little ones into the cute animals for their next costume bash? Just dress them up in the giraffe colored clothes, paint their face and that head wrap of giraffe ear shape would crown the costume perfectly.
Tutorial: thehousethatlarsbuilt
Give Extra Printable For Kids: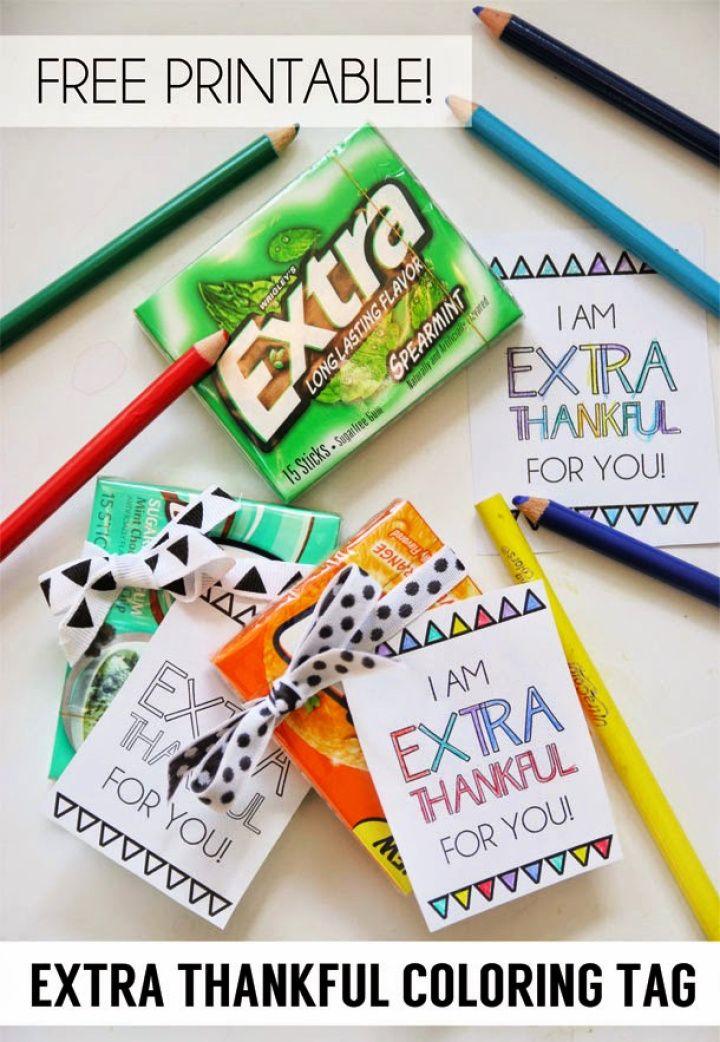 The kids can use this free Extra printable for so many crafty and gift purposes. Either they are preparing a gift for the mommy or their teacher this Extra printable would really help them to create the perfect tags.
Tutorial: homemadeginger
Creativity and Tweens Making Foliage Crowns: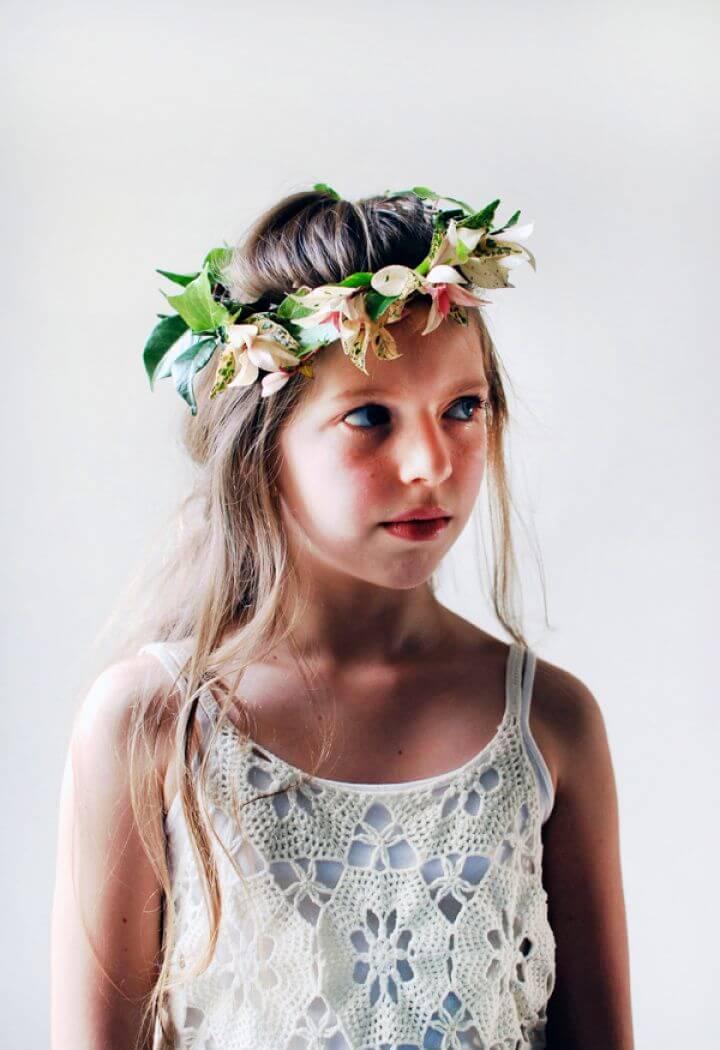 Have your teen girl invited over her girlfriends for the weekend? They can indulge in this art of making foliage crowns to look just so ethereal and gorgeous with oodles of charm and innocence.
Tutorial: we-are-scout
How To Make An Occupational Therapy At Home Activity Jar For Kids: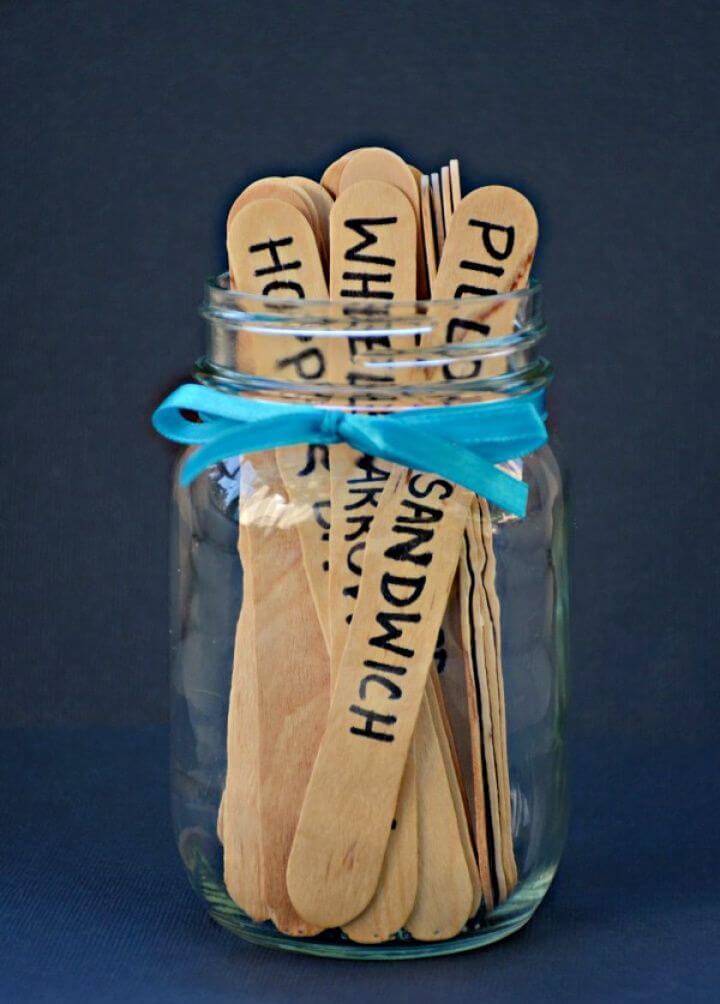 If you have preschoolers at your home then making this jar of activity for the occupational therapy of kids would be a great functional idea. The jar would be so helpful for the little sensory seekers to develop and grow.
Tutorial: andnextcomesl
Make A DIY Pipe Cleaner Crafts For Kids: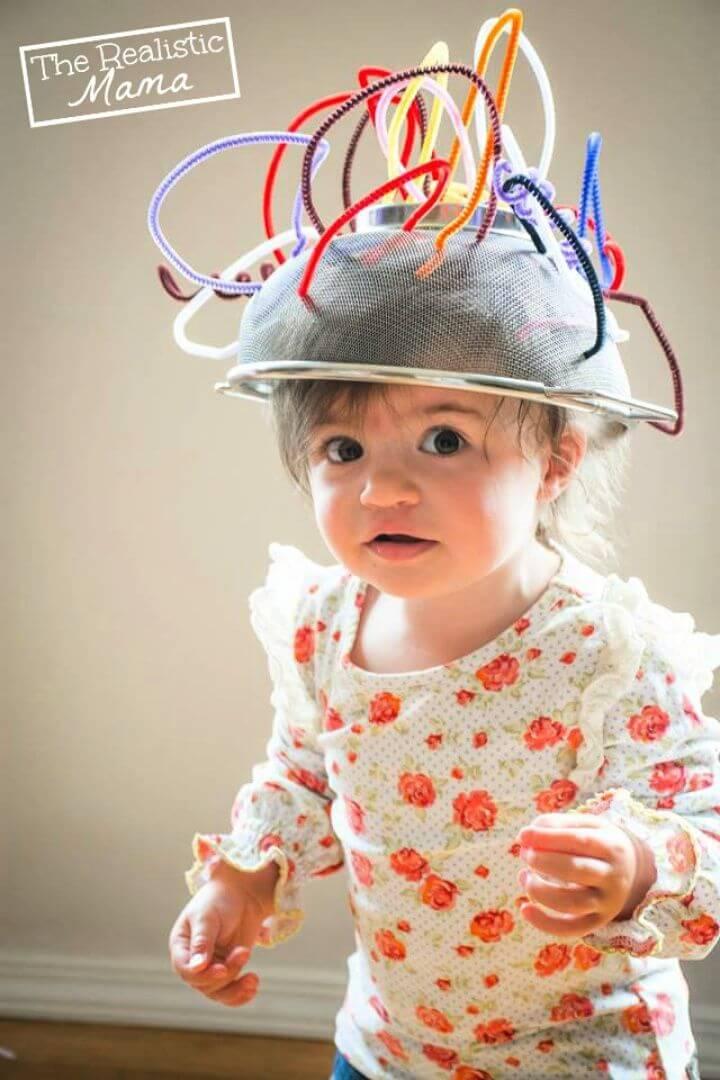 The little ones love to play different roles while playing around the house. This time you can help them become a robot with this pretty robot helmet. The helmet is super easy to make with a mesh strainer and colorful pipe cleaners.
Tutorial: therealisticmama
Shark Back to School Pencil Holder: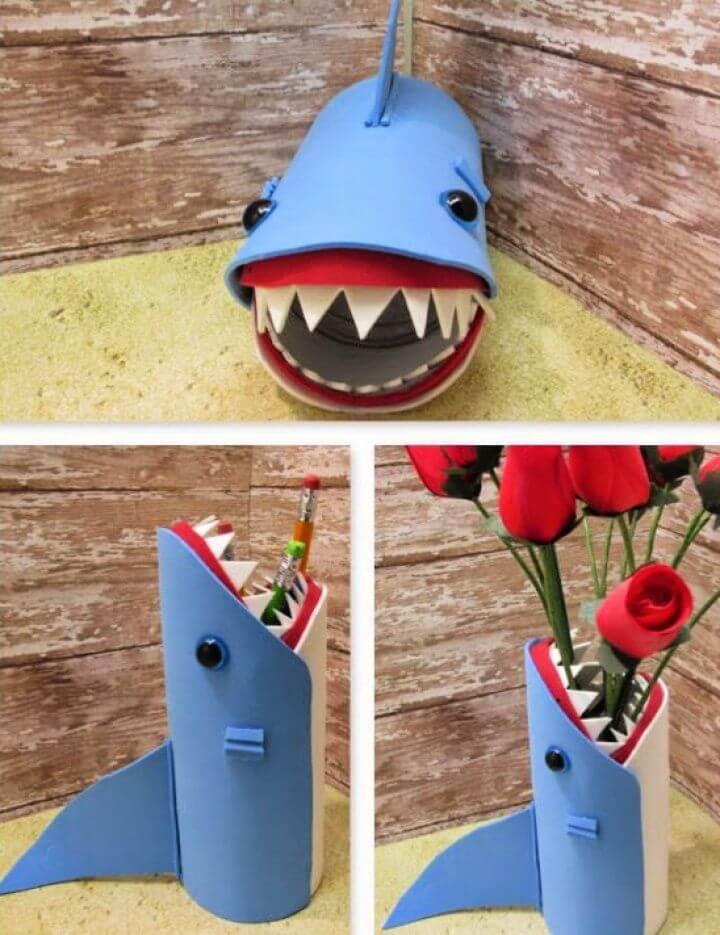 Kids love to make crafts that are based on the animal theme even if they belong to the sea. So here is the idea of creating this super cool and quirky kind of pencil holder which can be an awesome flower holder too.
Tutorial: craftklatchwithmona
Mother Daughter Painted Wooden Bead Necklace & Bracelet: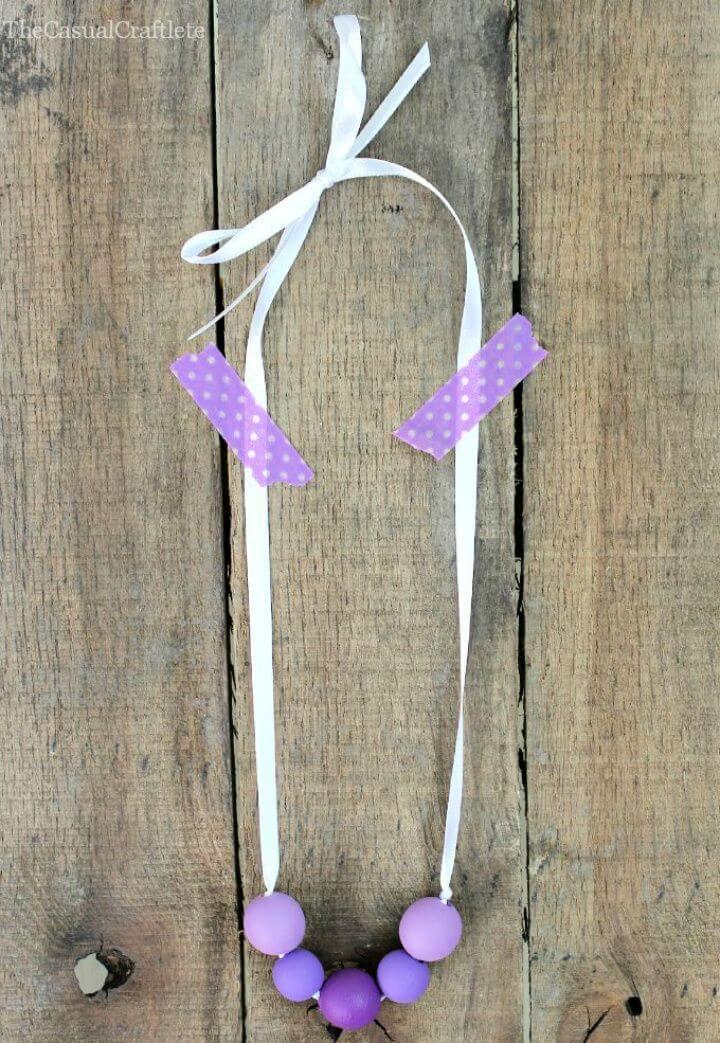 The little ones can really make the beautiful gifts for their moms on their own. So for the mother's day or the birthday or the mom the gift of this gorgeously painted wooden bead necklace is just perfect.
Tutorial: purelykatie
How To Make A DIY Felt Bunny Ears: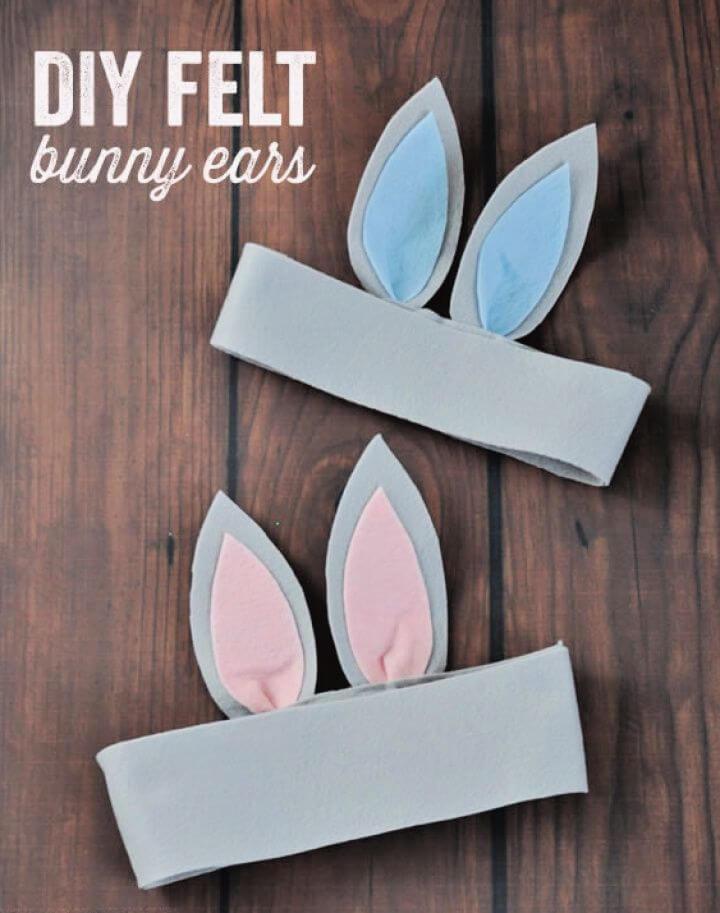 You can make your kids the cutest kind of ear warmers with this DIY felt bunny ears. With some grey and pink felt you can easily cut out the adorable bunny ears and sew them up into an ear band shape.
Tutorial: blog.vickybarone
Paint Brushes For Kids: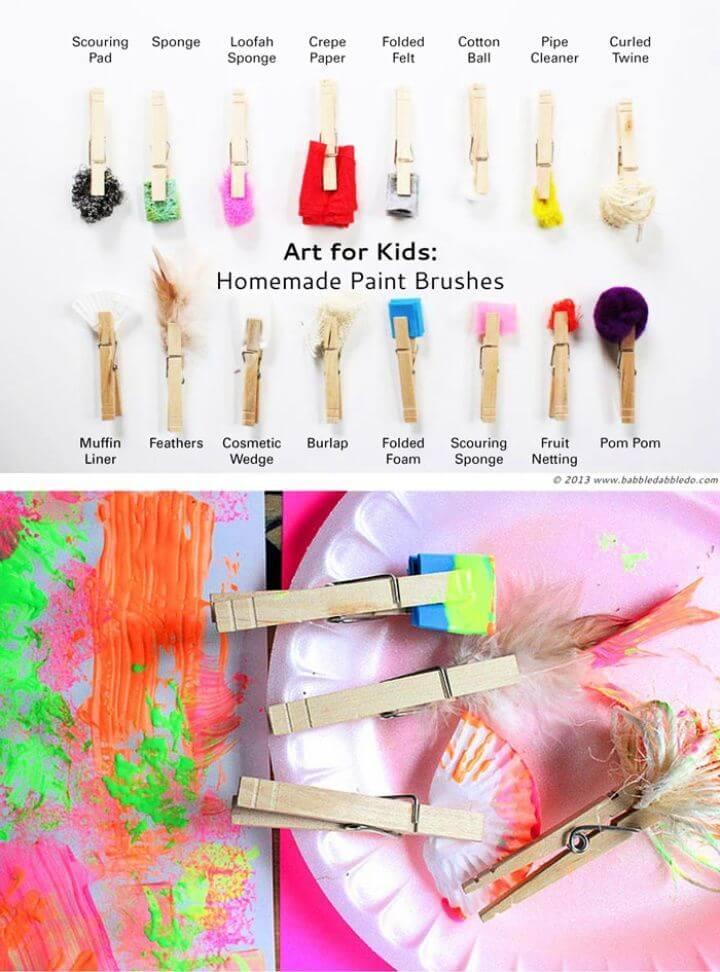 The kids cannot handle those professional paintbrushes with their tiny hands. But you can still boost up their creativity with these handmade paintbrushes with clothing pins a hell lot of other materials.
Tutorial: babbledabbledo
How To Create A DIY Pencil Cookies: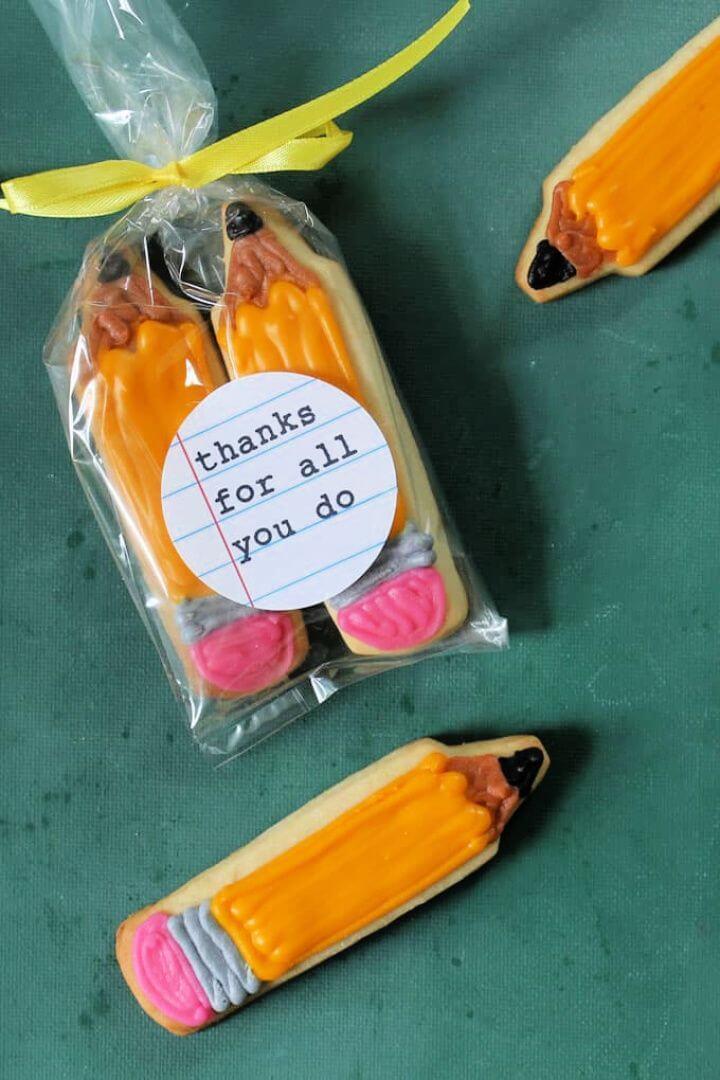 Need some sweet and cute gifts for the lovely people around like your kids and the teachers? Making these adorable, cute and colorful pencil cookies with the free printable is just a perfect idea to work on.
Tutorial: thedecoratedcookie
Make A DIY Paper Hot Air Balloon: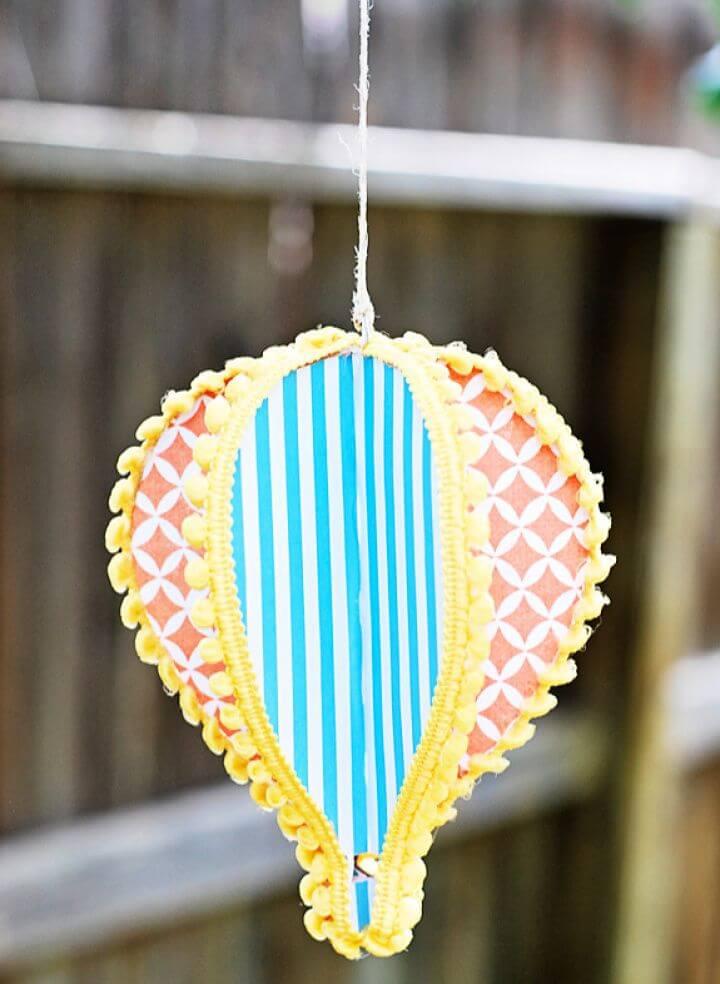 Elevate the beauty of your summer outdoors with this handmade DIY paper hot air balloon décor. The pretty hot air balloon is made out of the chipboard sheets and some scrapbook papers to cost you the least.
Tutorial: apumpkinandaprincess
DIY Apple Game Making The Most Of Autumn: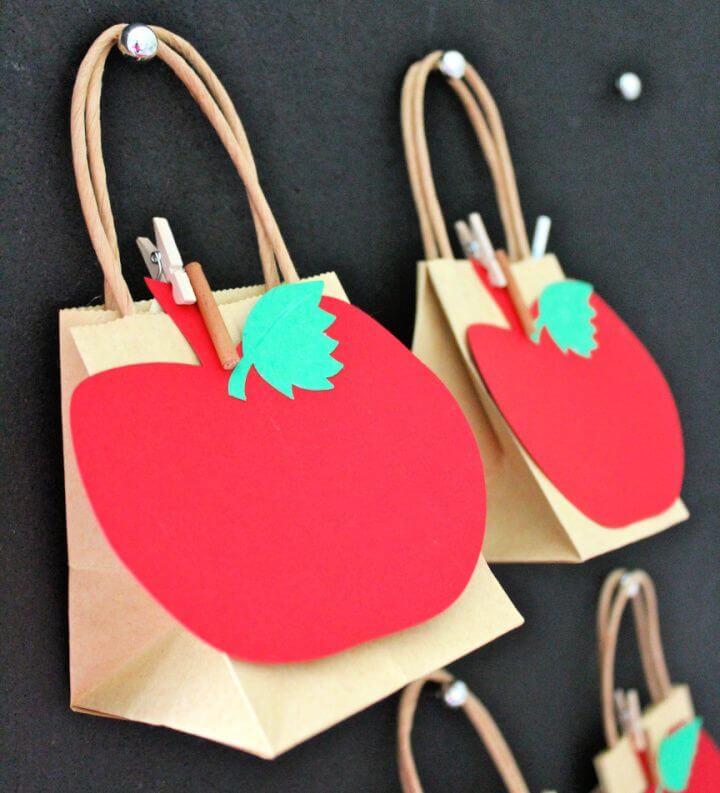 Weekend means some fun family time and now you can do it in a fun gaming way. With this idea of DIY apple game making the most autumn you can choose out of some cool activities to perform together and spend some quality time.
Tutorial: katescreativespace
DIY Puffy Paint Ice Cream Cone Craft for Kids: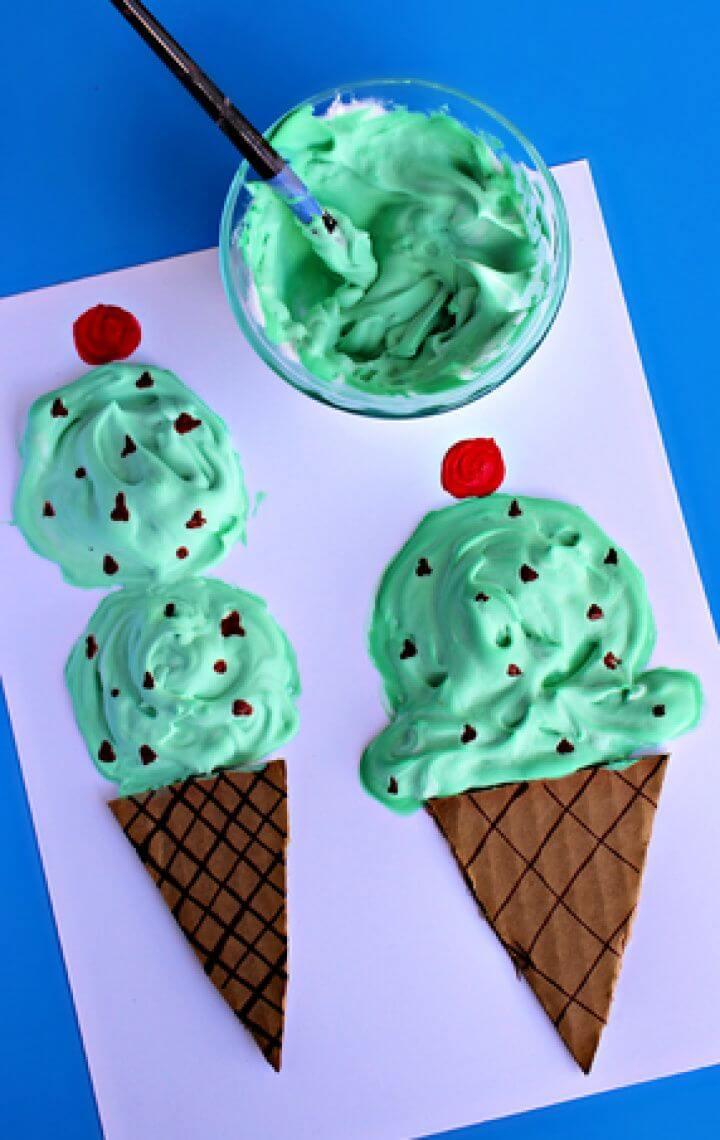 Kids love ice cream and if they are not having it in the bowls this week then let them enjoy it via craft. Yes, they can make this DIY puffy paint ice cream cone to have some craft fun and less miss the ice cream.
Tutorial: craftymorning
Styrofoam Cup Floam For Kids: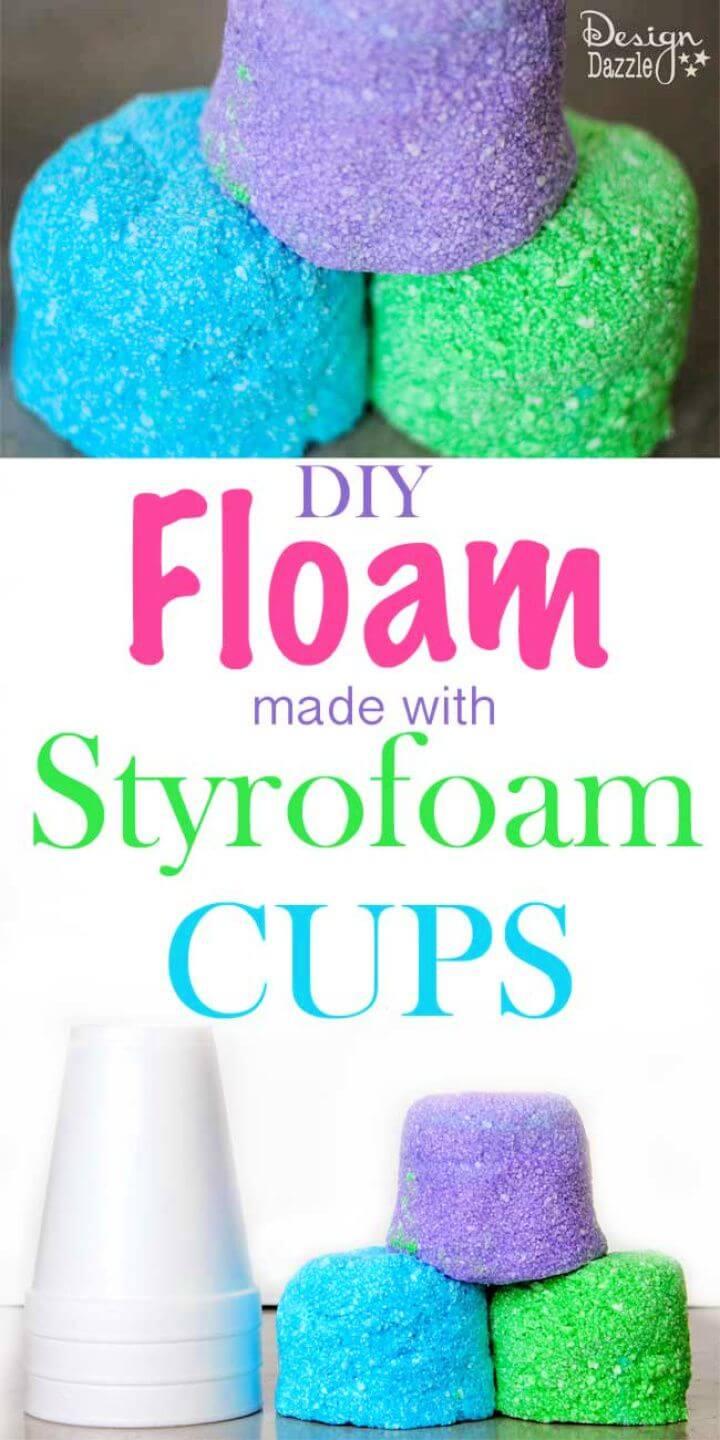 Kids just love to play with things like slime, floams and the clay. Now you can make them some floam at home to have so much fun with. The colorful fluffy floam is super easy to make with kids and have lots of fun together.
Tutorial: designdazzle
Firework Salt Painting For Kids: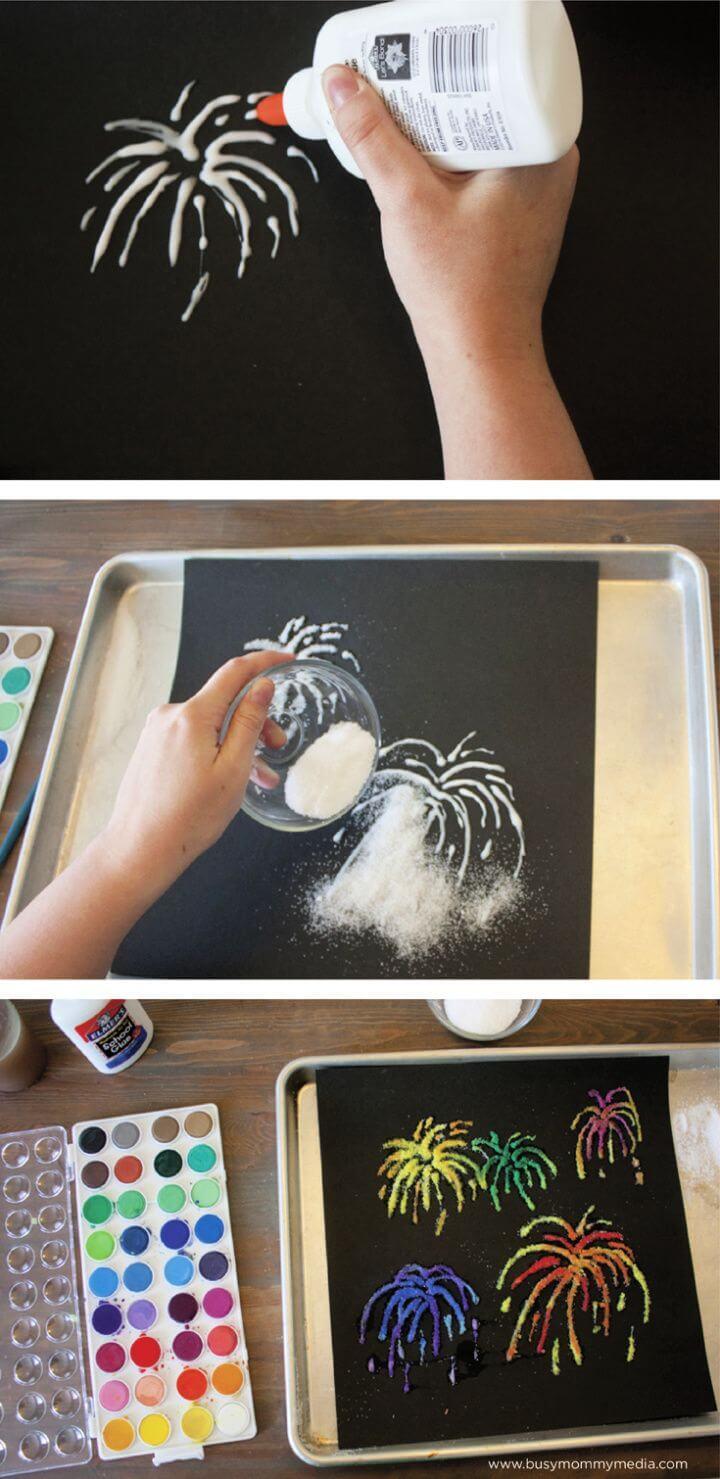 If you cannot go to witness the magical moments of fireworks this time then create some on your own. This glue and salt firework is just an adorable and total fun craft to do with your kids for independence or New Year.
Tutorial: busymommymedia
Printable Fruit Stickers: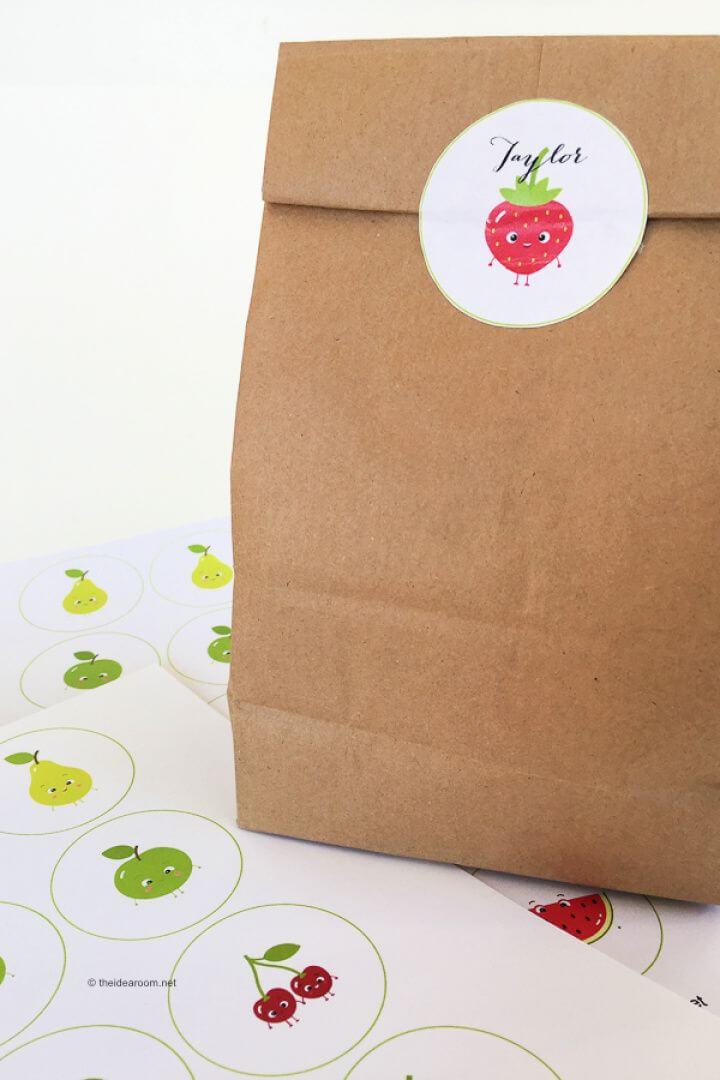 The school going kids carry their lunch and now you can make lunch a little more fun for them. You can get these adorable fruity stickers with the free printable to place on their lunch boxes.
Tutorial: theidearoom
Make Your Own A DIY Kids Binoculars: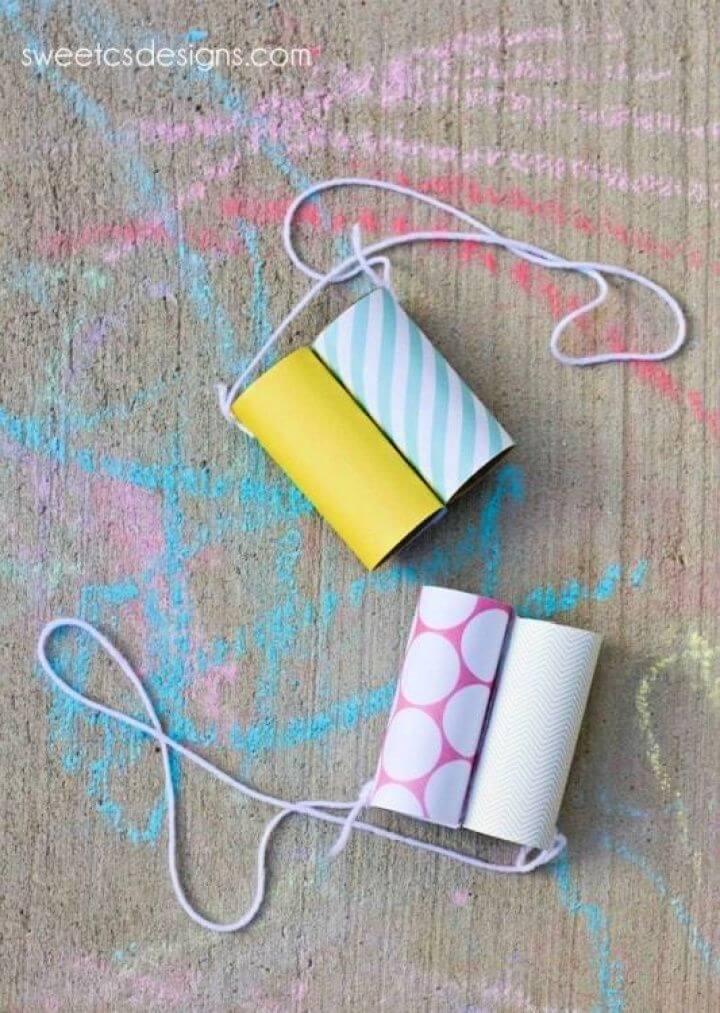 The summer fun is so incomplete without the binoculars to play with. They are so much easy and fun to make along with your kids using the empty tissue rolls and some colorful scrapbook paper.
Tutorial: sweetcsdesigns
Make A Pool Noodle Abacus For Your Backyard Play Space: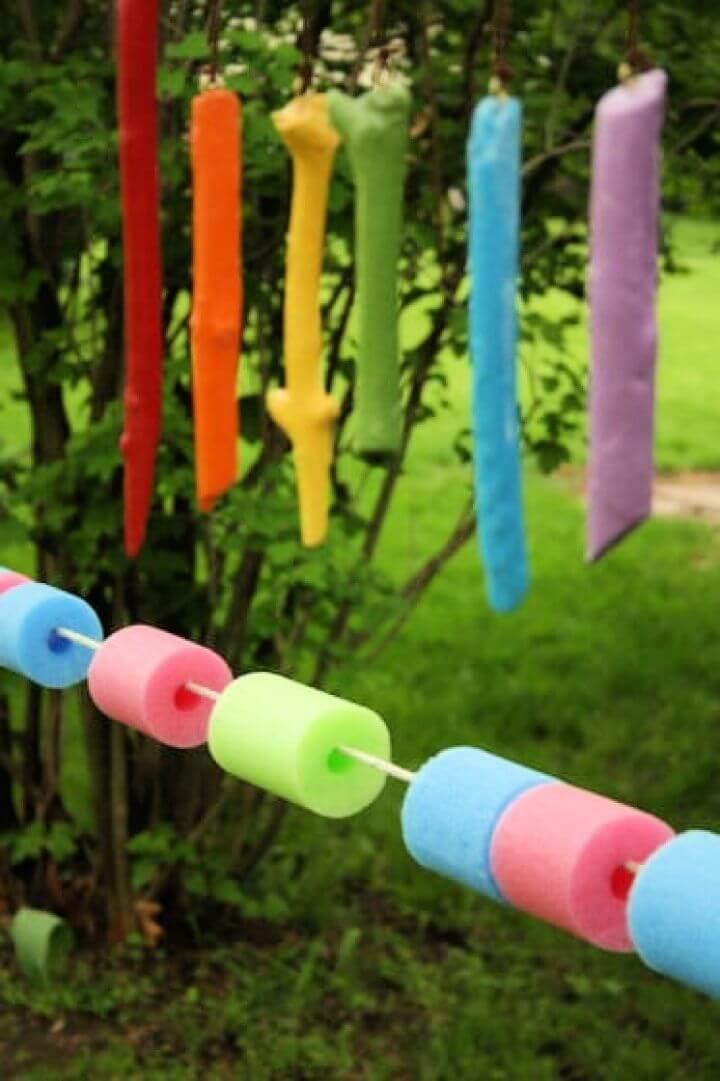 Now your little ones can enjoy the outdoors with all the fun and also a bit of learning. This abacus would be a really fun and functional addition to your backyard and is super easy to make with pool noodle pieces.
Tutorial: happyhooligans
DIY Backyard Tight Rope For Kids: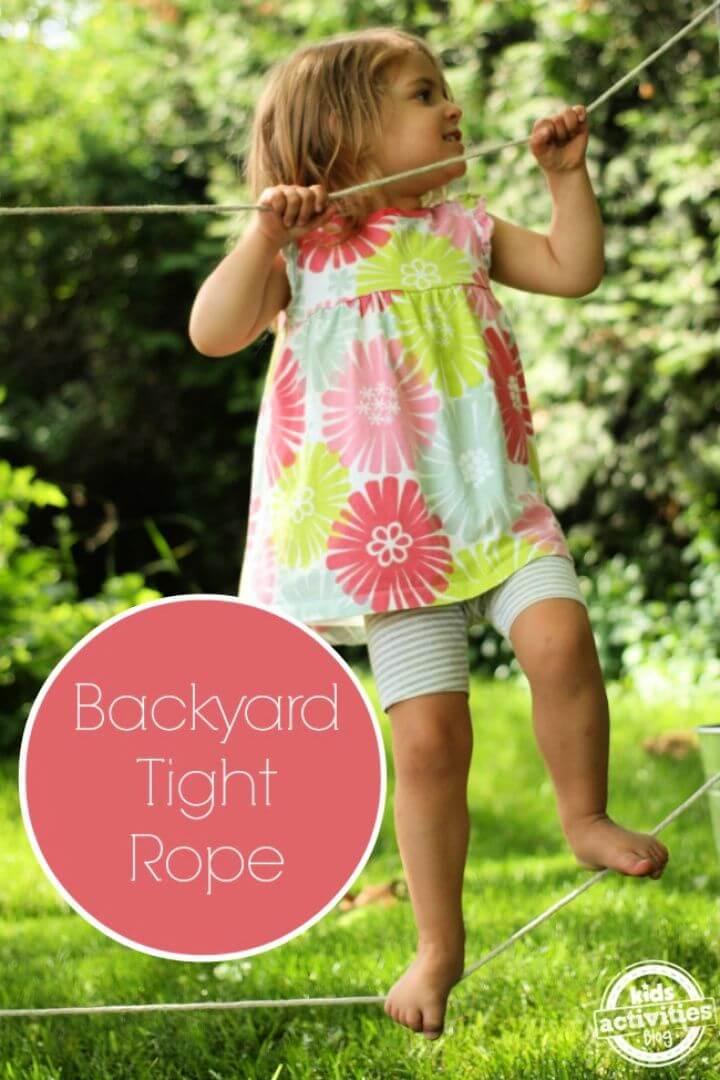 Here is how you can make the outdoors more fun for your kids with this DIY backyard tight rope. You just need to fasten a rope tight and the kids can ride on it to have so much fun in the garden or backyard.
Tutorial: kidsactivitiesblog
Easy DIY Paper Dinosaur Hat For Kids: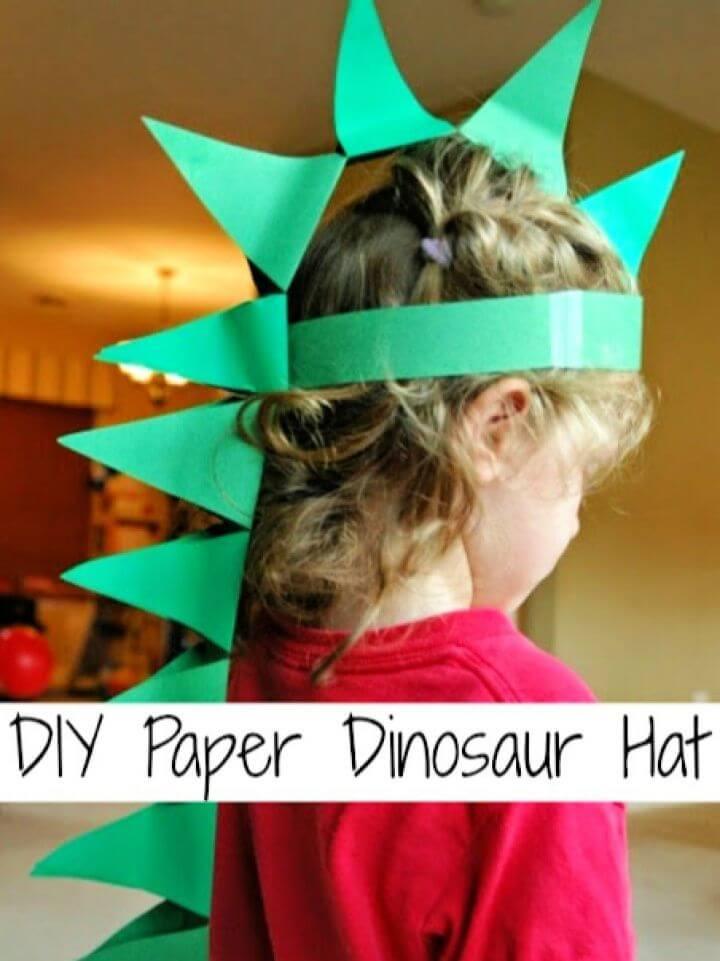 Kids just love to be different kinds of creatures and play pretend and the dinosaur is one of their favorites. So using some construction paper you can make them this pretty dinosaur hat having scales to the back. Details here:
Tutorial: paper-and-glue
Paper Plate Craft For Kids: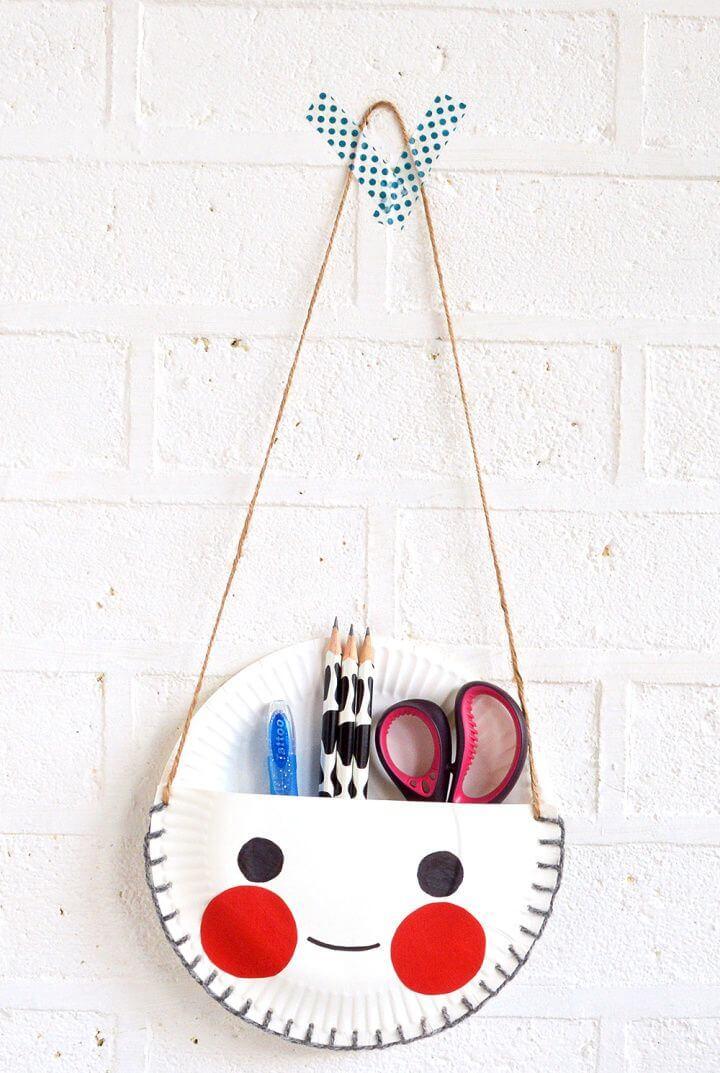 With two paper plates and some rope, the kids can make this lovely wall hanging for their study room. The kids can use it as their craft pocket to store their crafting supplies and the materials.
Tutorial: mollymoocrafts
DIY Fire Breathing Paper Roll Dragon Craft For Kids: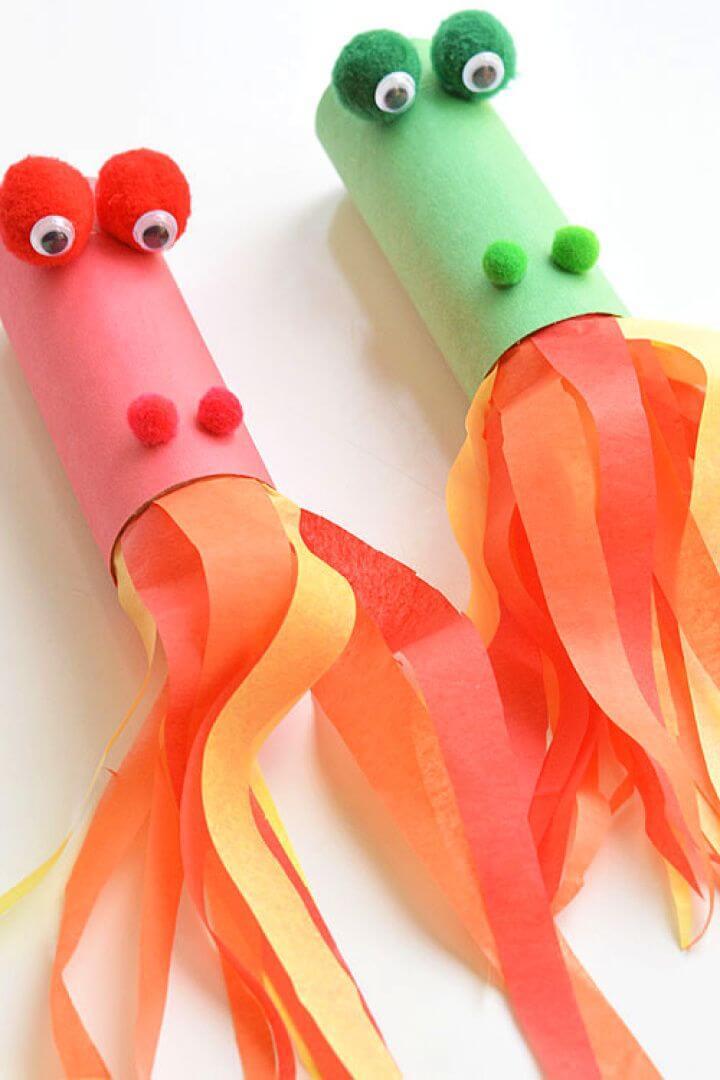 Whenever the kids read their storybooks they are so curious about the characters, especially the dragons. So this weekend can be dedicated to this fun craft of the fire breathing dragons to enjoy them later
Tutorial: onelittleproject