This article will help in the most extraordinary way. We are usually short of ideas when it comes to decorating or packing gifts for someone. Here you will find 14 DIY Cheap & Easy Gift Tag Ideas for how you can make gift tags for your special ones. All these easy gift tag ideas are worthy of your attention and are super easy.
The first idea that we have here is the Santa gift tag which is basically a Christmas inspired gift tag idea and its super cool for the upcoming winter presents. Cherish those little moments when you give your family and friends some winter presents and add a spark to them by attaching such lovely tags. The next here is a monogrammed cross stitch tag that can be easily made with a little effort. You can write either a letter or anything else with cross stitch on a piece of card and attach it with a ribbon and fold it over your present. The next idea that you see here is derived from the useless cereal boxes and you can see how perfect they are. Besides this, you can also make use of the toothpicks for making gift tags and they look pretty adorable when used creatively. Washy tapes are yet another craft for making such lovely and unique tags for the gifts. Next, are the love tags that show pure love to whoever you give these to.
Have a look at this peanut gift tag which is a truly inspirational and attractive idea. Peanut is used here to make a funny face tag for the gift. Add a little wood touch to this crafting hack and consider this little cute wooden gift tag which is as amazing as it sounds. The next one is for the ones who love flowers a lot as its DIY floral gift tag. Also with the help of felt sheet you can make some doughnut gift tags which are surely tempting.
Next here is the neon color block gift tags which are super easy and looks interesting when attached to a gift for someone. The next is the card stock gift tag that gives a look of chalkboard and so it's amazing. Besides this, there are some other holiday gift tags also which surely needs a try. Here is some blue lace which is doing magic in creating amazing gift tags as you can see over here.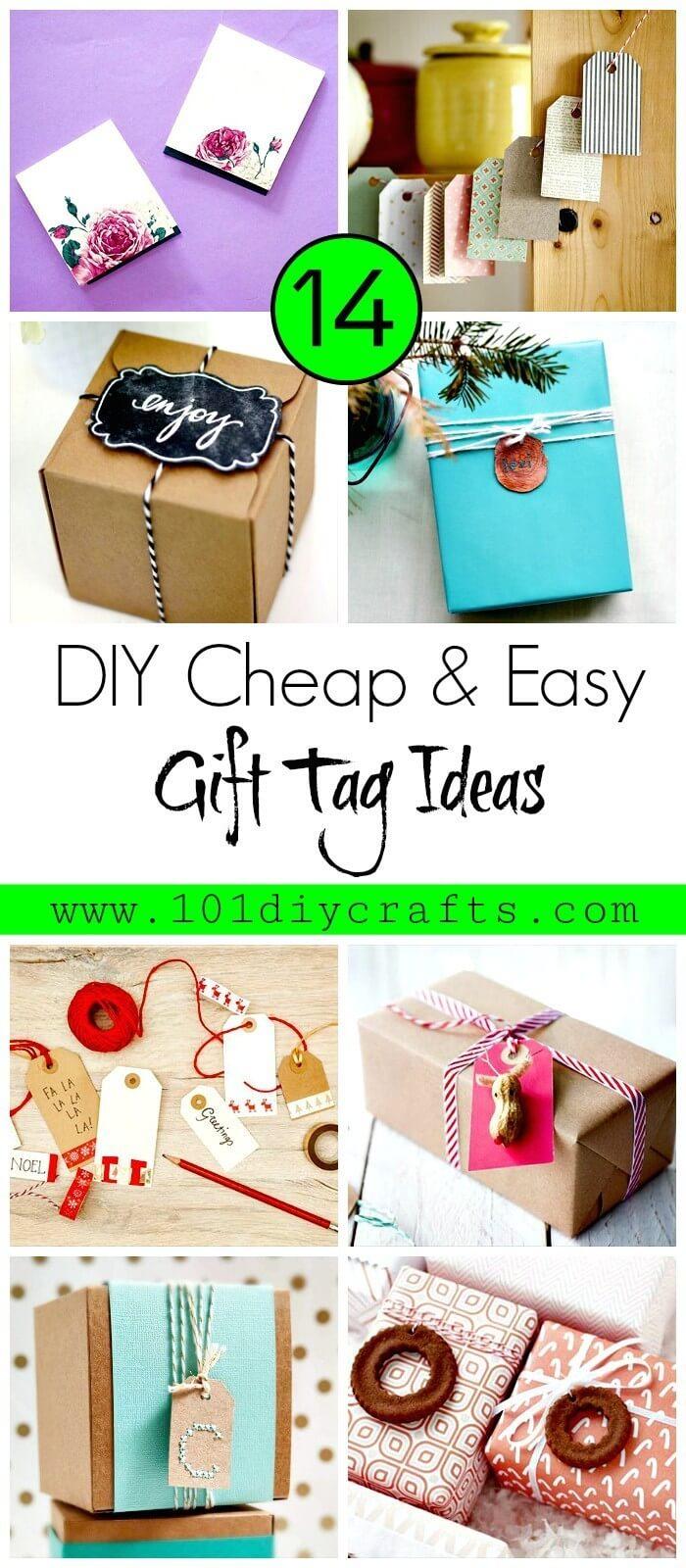 All the above ideas are so incredible and too adorable to try soon this season. Do not forget to try these unique and interesting ideas for gifting. The upcoming season must be full of excitement and fun along with some creative hacks regarding these DIY gift tags. See the link at the end of the pictures attached here to know the complete details about the individual projects.
Santa Gift Tags: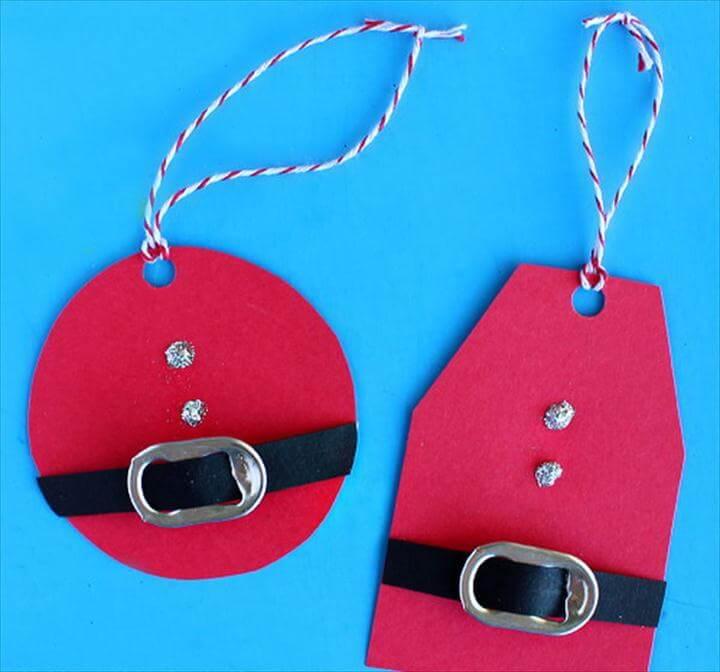 Image: craftymorning
Monogrammed Tag – Cross Stitch Tag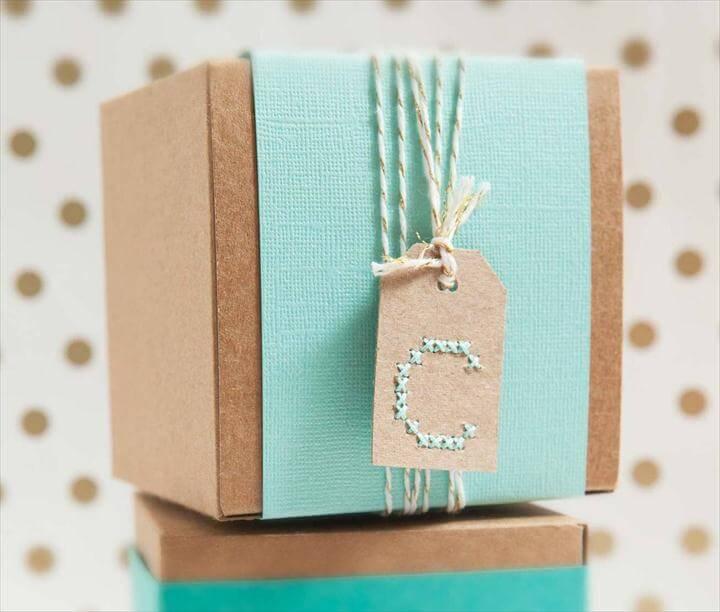 Image: fiskars
Cereal Box Gift Tags: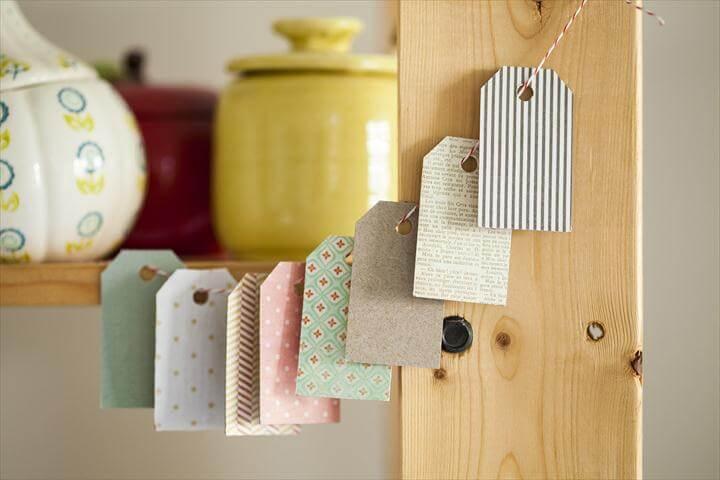 Image: offbeatandinspired
Toothpick Trees Tag: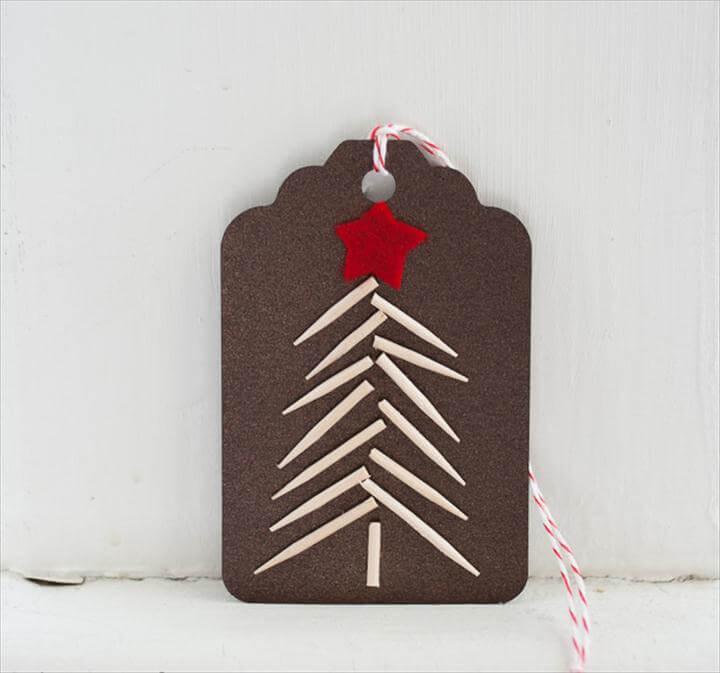 Image: 1dogwoof
Washi Tape Tags: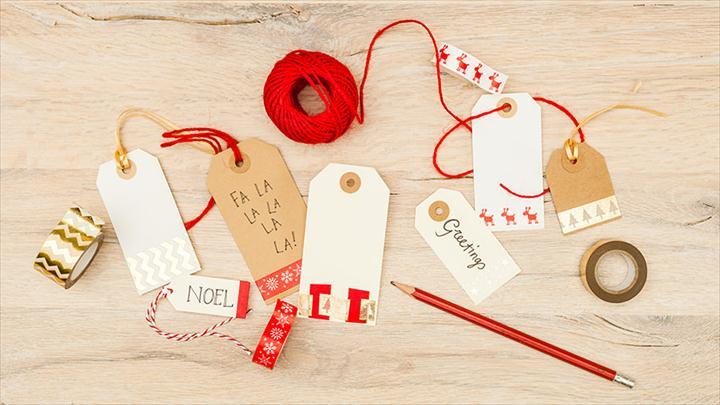 Image: tescoliving
LOVE Tags: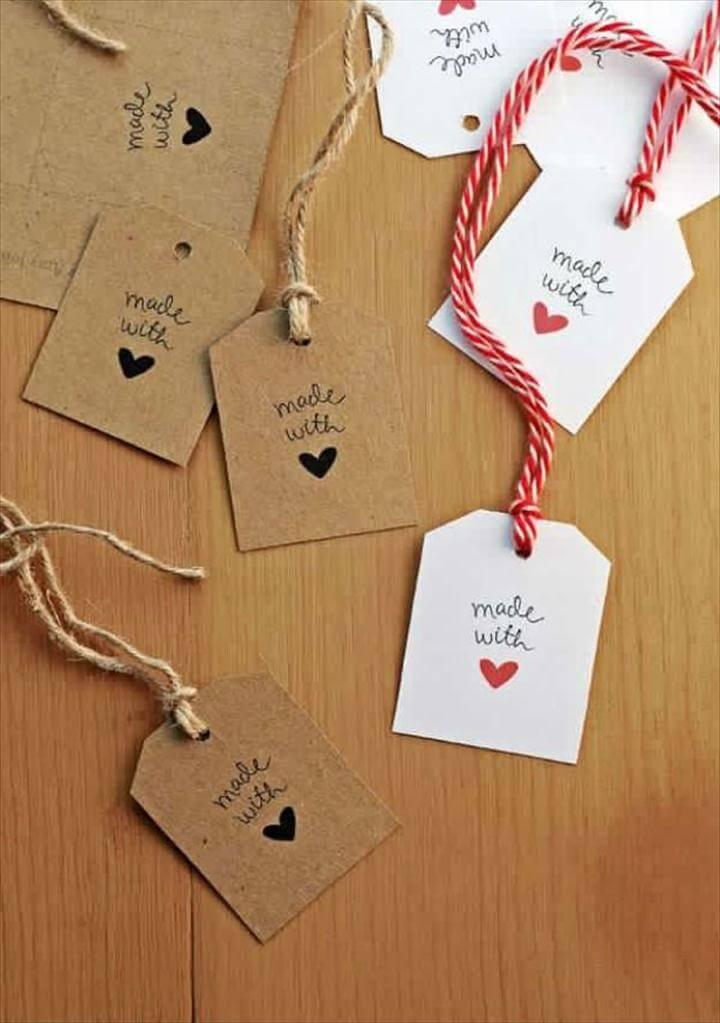 Image: shewearsmanyhats
Peanut Gift Tag – Reindeer Gift Tag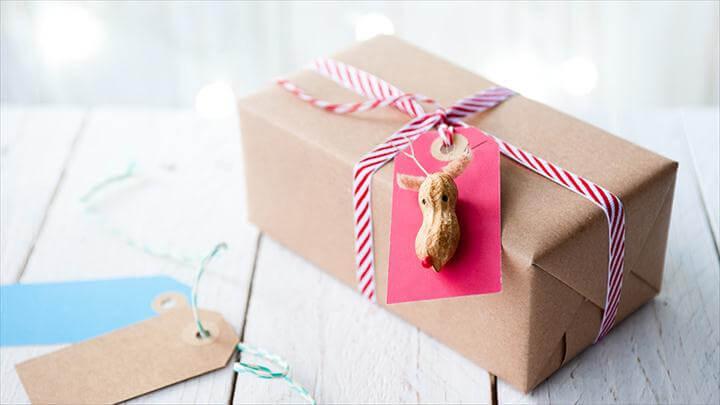 Image: tescoliving
Wooden Gift Tag: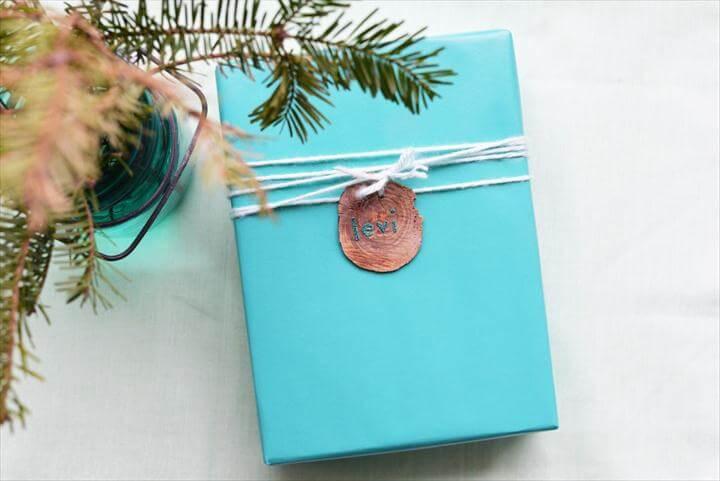 Image: homedit
Floral DIY Gift Tags – Personalized Gift Tag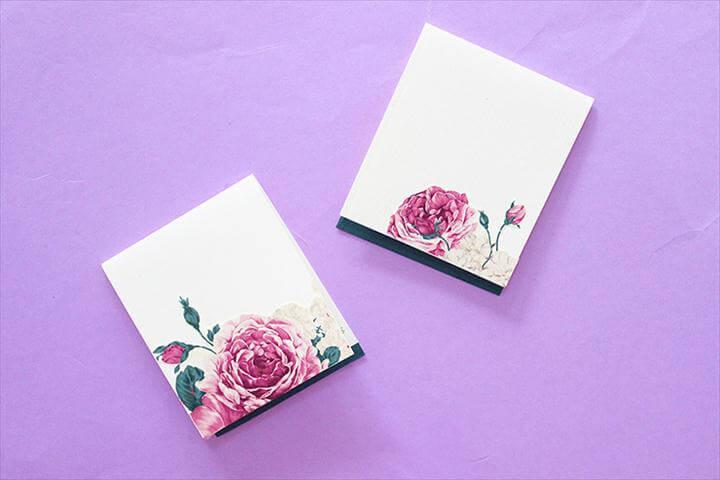 Image: thecraftables
Cinnamon Dough Gift Tags: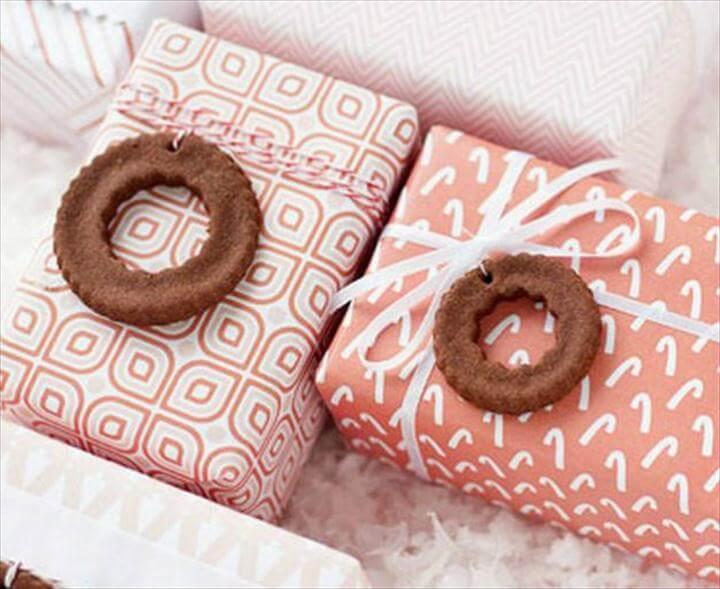 Image: domestifluff
Neon Color Block Gift Tags: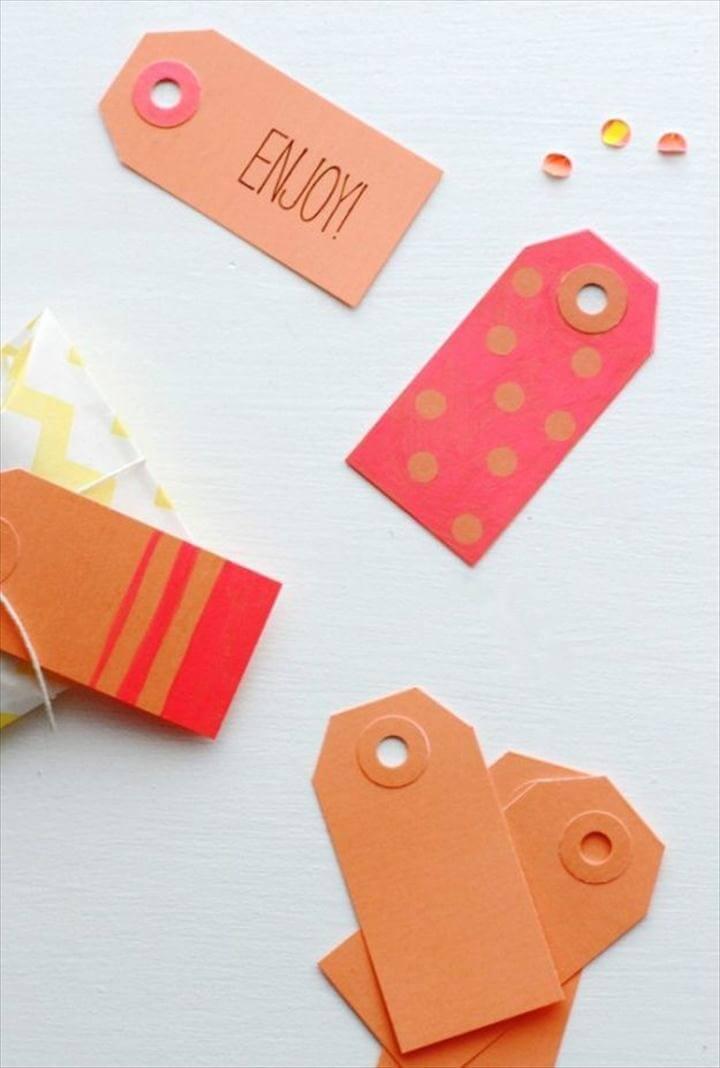 Image: papernstitchblog
Black Cardstock Gift Tag – Chalkboard Tag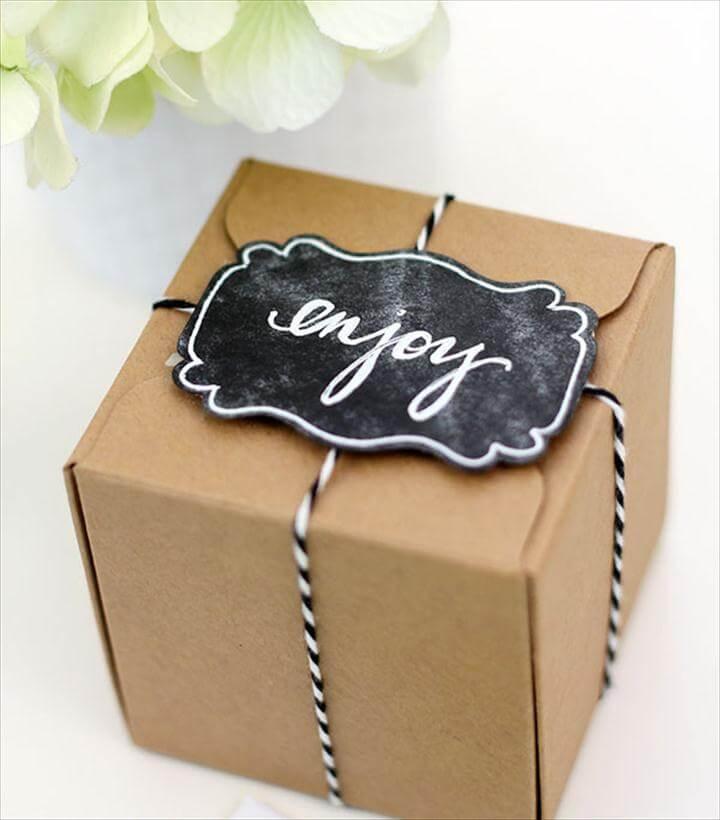 Image: damasklove
Holiday Gift Tags: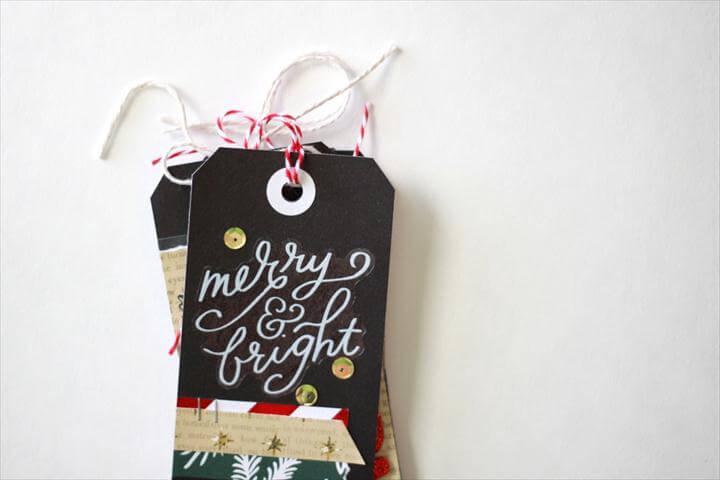 Image: meandmybigideas
Special Gift Blue Lace Print Tag: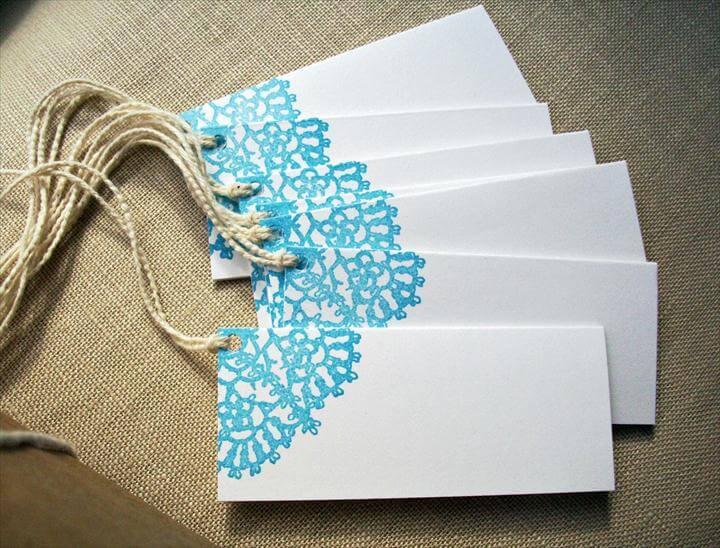 Image: trends4us