There is no specific age to have fun with the crafts. From kids to adults and the elders, crafts are so much relaxing and enjoyable for everyone. While there are endless easy DIY crafts for the kids there are enormous crafty ideas for the adults too. These 50 DIY Crafts For Adults Step by Step Tutorials to let you and your friends cherish a super fun crafty experience at home. So either you are an adult who is going, to begin with, the crafts or an adult who wants to use his free time productively these crafts are fun and functional for you all.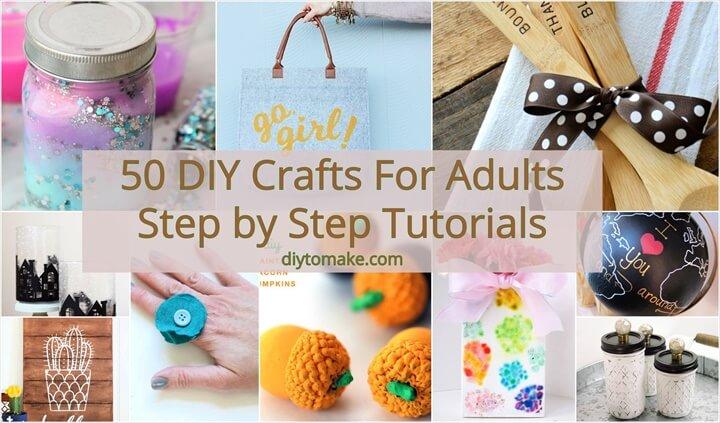 Also, there is a huge craft variety to find in this round-up of craft for the adults so that one can pick up the ideas according to his taste and skills. From getting creative with fabric, yarn, and strings to getting your hands on beads, stones, and paint these crafts are here to satisfy all your crafty cravings. A lot of crafts hint at the beautification of the home decor, making handmade accessories, and making cute gifts so ladies are surely going to adore these 50 DIY crafts for adults. In addition, all the crafts have tutorials links attached to lead you to the step by step details of each!
You May Also Like:
DIY Tissue Paper Covered Pots: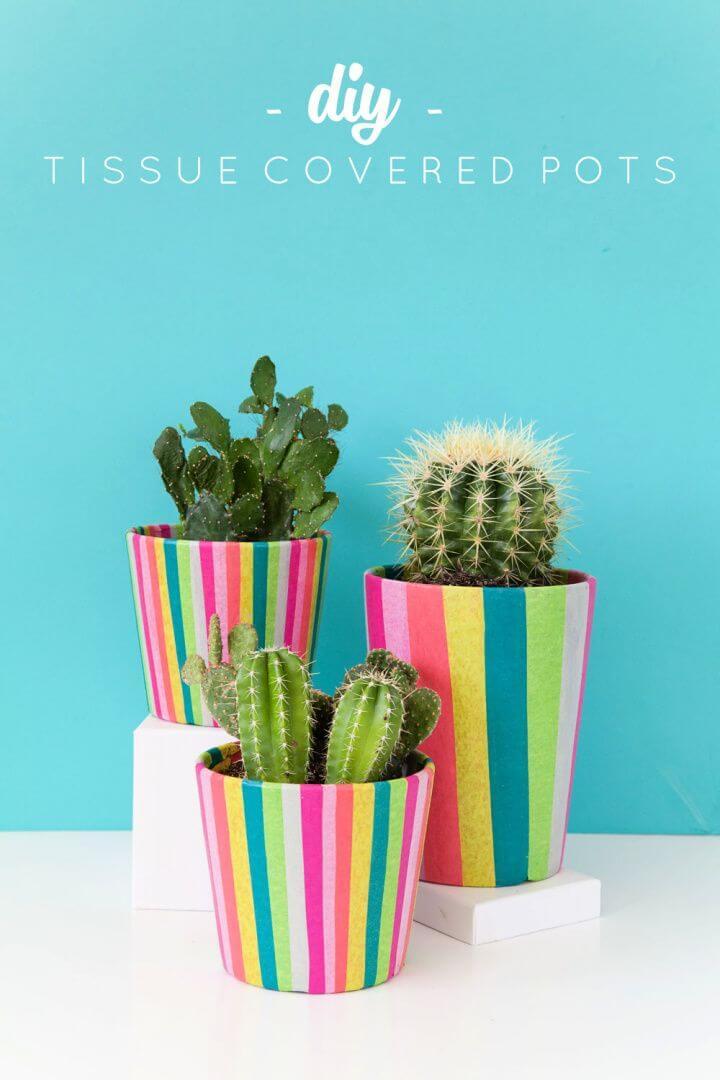 If you love including pots to your home and outdoor decorations then you must get these tissue paper covered pots, which will be a great addition to your outdoor!  Grab the IKEA Mandel plant pots and cover them with colorful tissue paper strips using dishwasher safe mod-podge!
Tutorial: tellloveandparty
Marble & Copper Foil Chargers: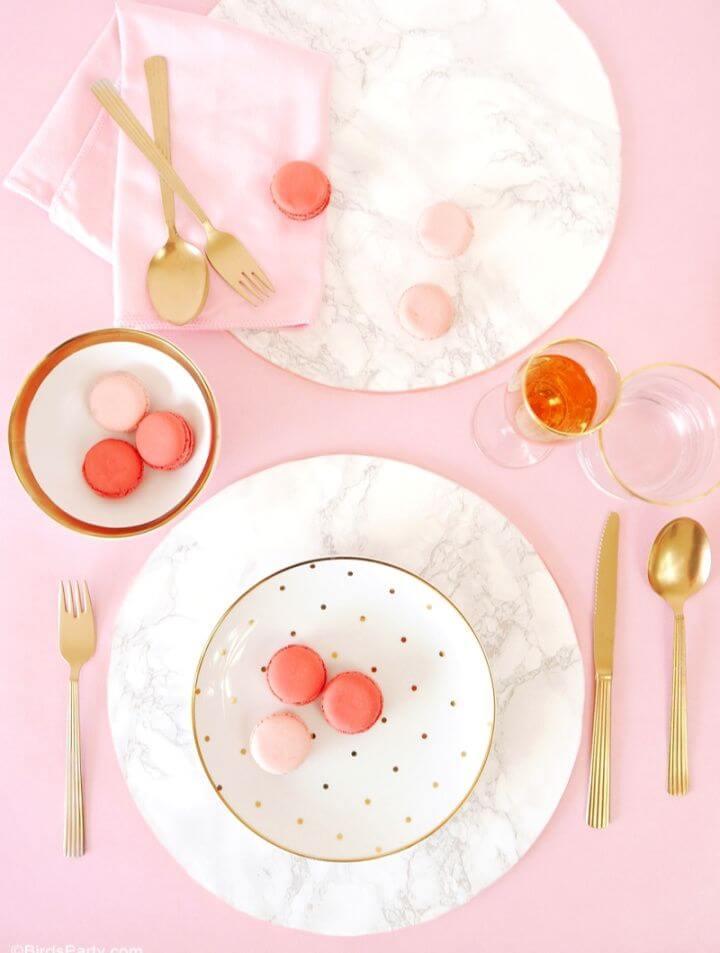 Spice up your dining table arrangements with these marble and copper foil chargers will be a great addition to any dining table! Use the copper tape, marble contact paper, and foam boards to make these special chargers, will be a smart addition to one's wardrobe! Details here
Tutorial: blog.birdsparty
Adult Coloring Book Dishes: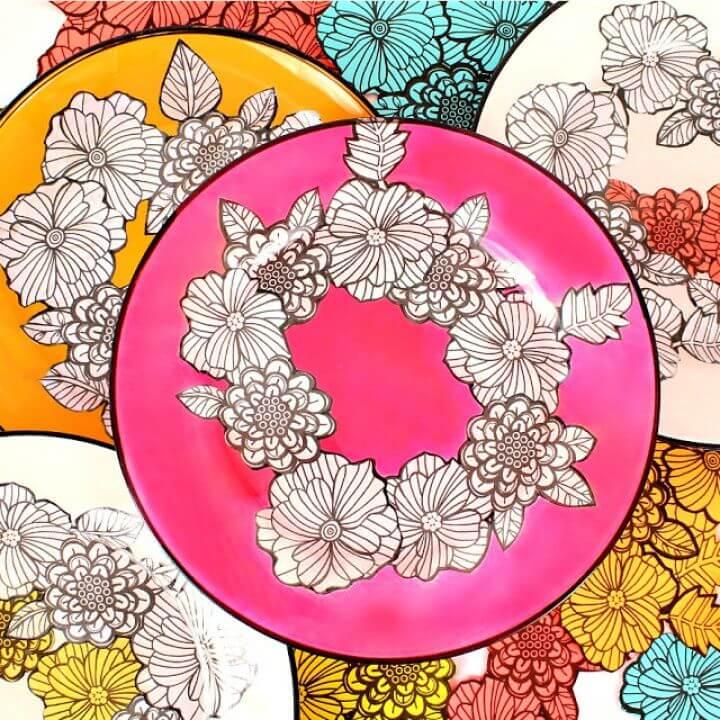 You will love having this coloring book dishes on your dining table that is made of coloring book pages, will bring lots of fun on your dining table! Grab the glass plates, rubbing alcohol, acrylic paint, dishwasher safe decoupage and a cosmetic sponge to do this project, a fun project for adults!
Tutorial: markmontano
How to Make Tissue Paper Flowers: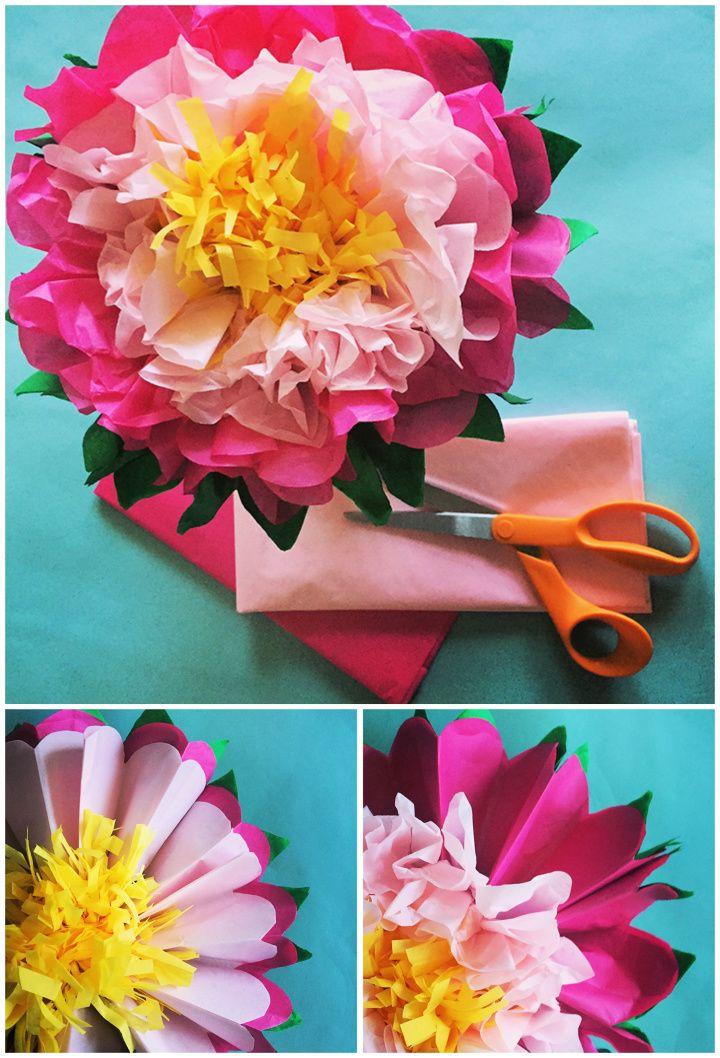 If you love decorating your things, objects and other articles with faux flowers then you will surely like to make these colorful tissue paper flowers! Grab a set of tissue paper in colors of choice and floral wire to get these flowers made! They will rock as faux flower embellishments!
Tutorial: creativelive
Make A DIY Copper Wire Photo Holders: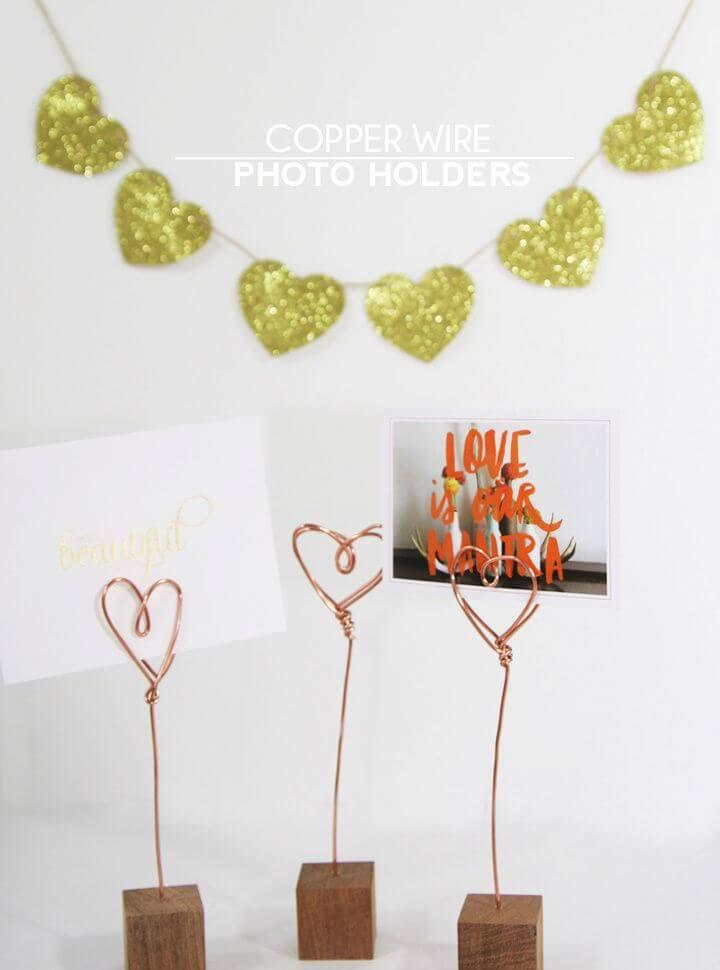 All adults will love to do this fun craft project, the perfect photo holder that is to make with a few handfuls of supplies! Grab the wooden blocks of choice and then fix the heavy-duty copper fires in their tops with a heart-shape top! A smart photo-based gift for your beloved ones!
Tutorial: homemadeginger
Painted and Distressed Mason Jar Storage: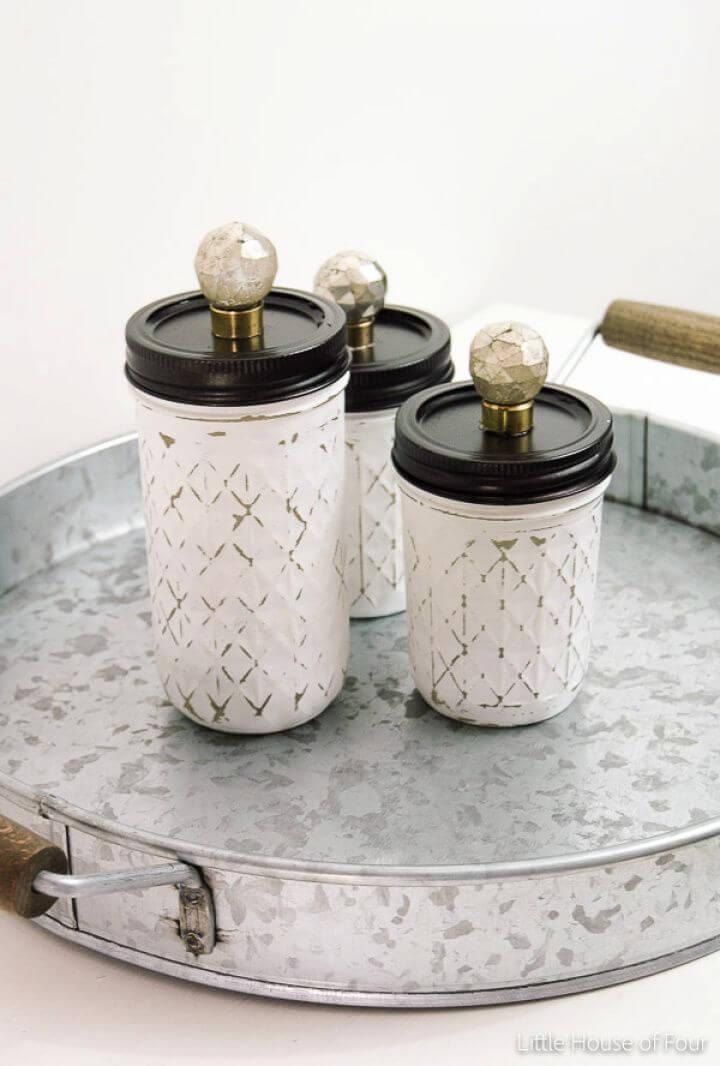 Update your home storage options with this new creative remake of Mason jars, appearing into a fabulous storage jar! Paint the recycled Mason jars with chalk paint and then distress by going through a quick sanding process! Finish with creme wax and finish the lids with decorative knobs!
Tutorial: littlehouseoffour
Make Your Own DIY Brown Bag Bookbinding: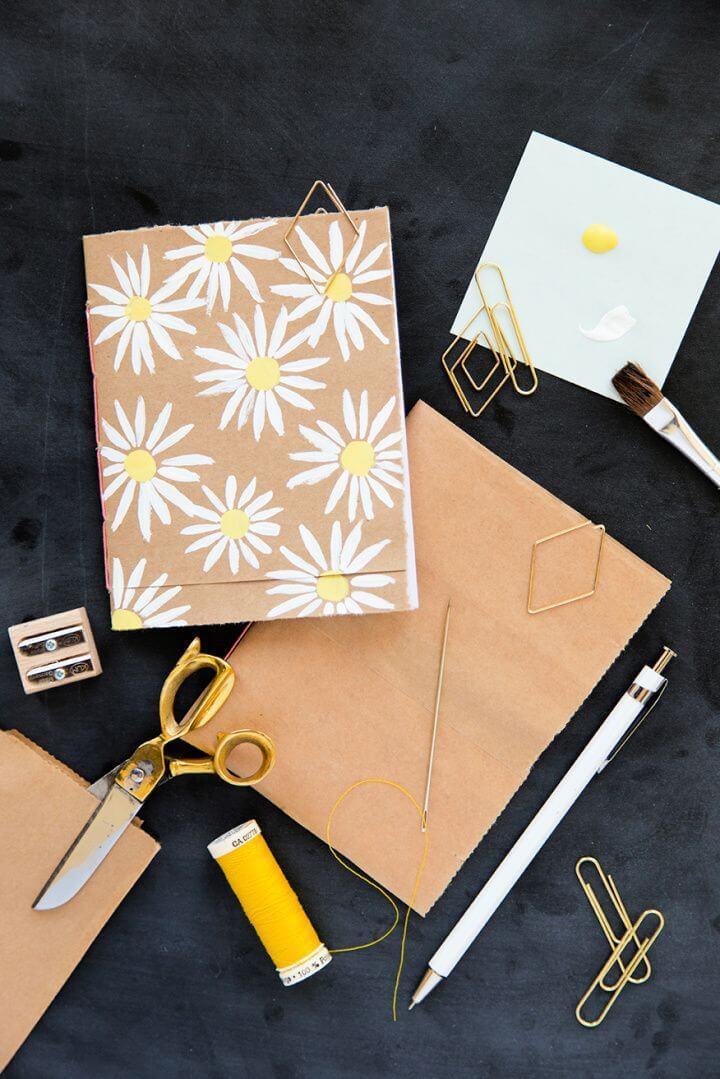 Use the recycled materials to invent new amazing objects and items of need like this bookbinding! Make this decorative cover for the book using a recycled brown bag, can be decorated in the way you like! Do a little needle and thread work to stitch it in place and paint the flowers with your own hands!
Tutorial: thehousethatlarsbuilt
How To Make Your Own A Foam Cactus Sign: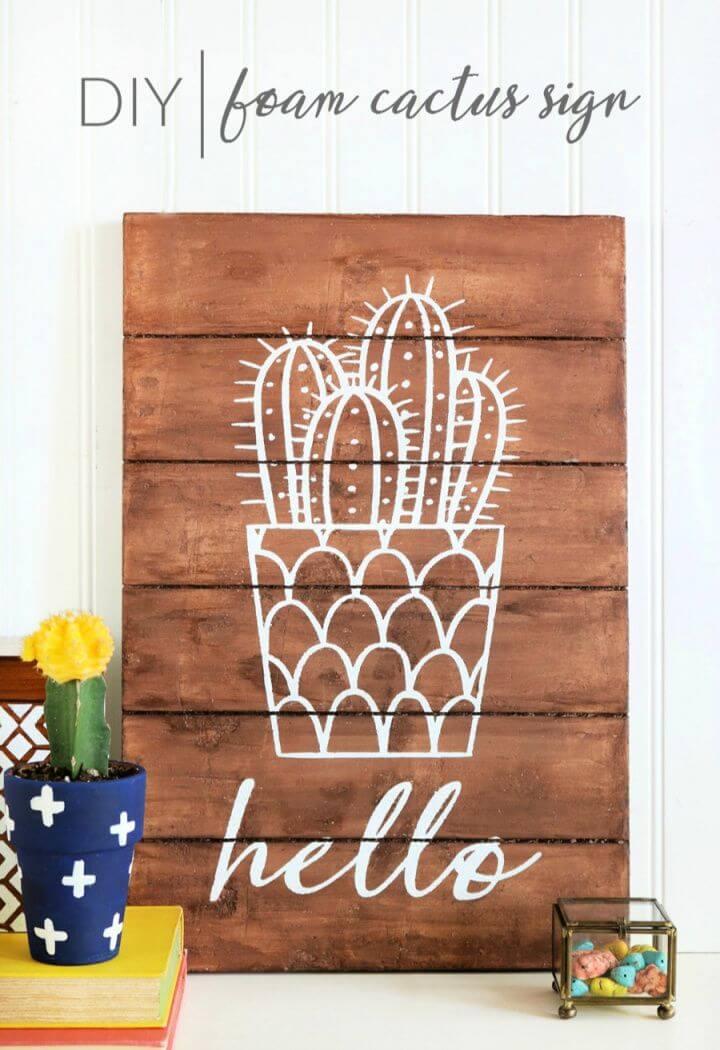 An exceptional wall art project to do with the Cricut Explore Cutting Machine, a gorgeous cactus sign, will be a nice addition to a garden or home wall! Along with the Cricut machine you need foam sheets, paintable coating, electric cutter, vinyl stencil, and wood stain to make this sign!
Tutorial: thecraftedsparrow
Little Bling For My Craft Jars: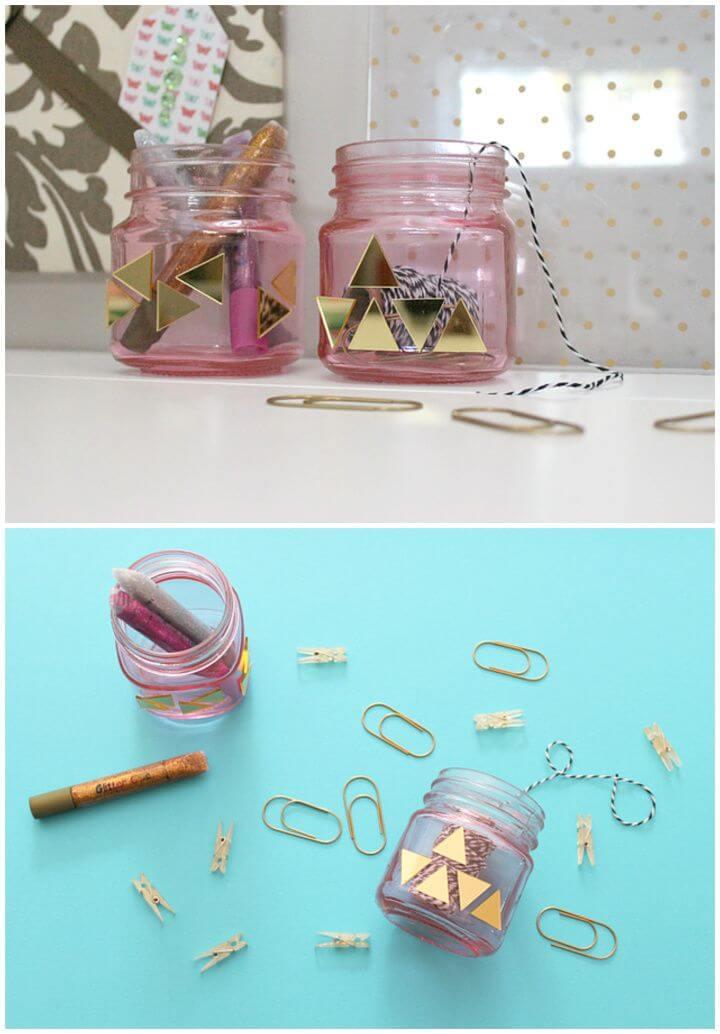 You will love having these decorative jars on your crafting table, will impress any craft lover! Grab the old recycled Jars and adorn them with self-adhesive gold triangles for a geometrical decorative touch! Next, you need a memo board, glitter glue, hole punches and a pencil cup for this project!
Tutorial: whitehousecrafts
How To Make A DIY Felt Tote: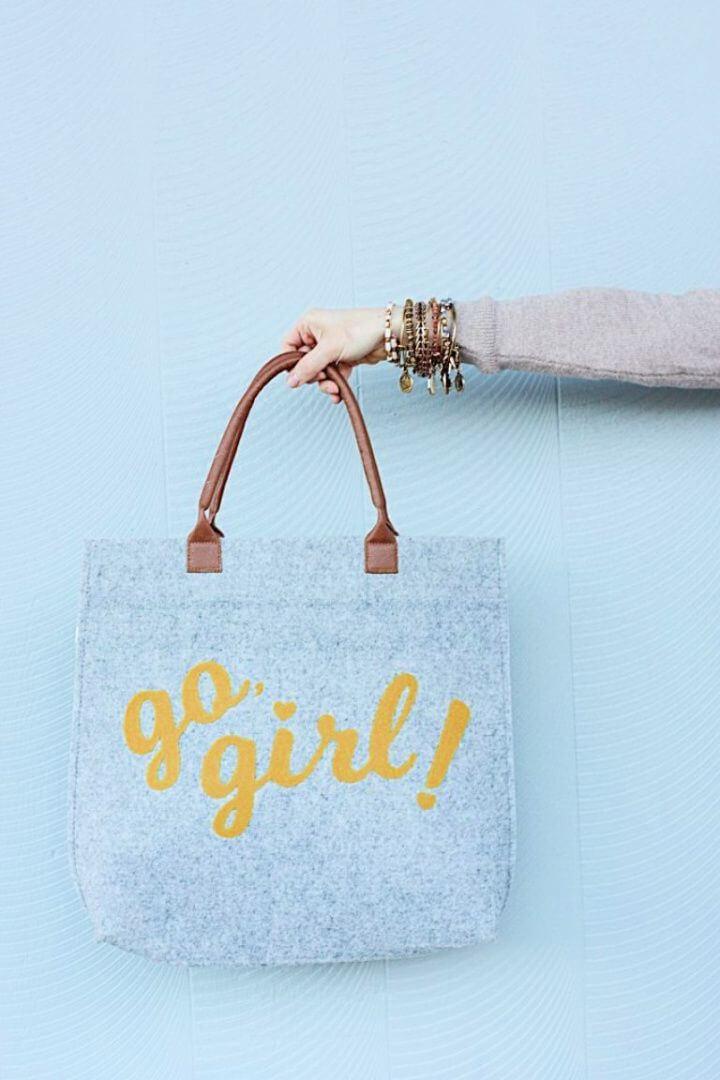 Every style enthusiast will give this felt tote ten out of ten! This project is all about to adorn a felt tote with colorful letters! Make them using a silhouette machine, colored felt and Heat n Bond iron-on adhesive! Next, just adhere to them on the bag using the iron! Complete details here
Tutorial: prettylifegirls
Hand Stamped Wooden Utensils: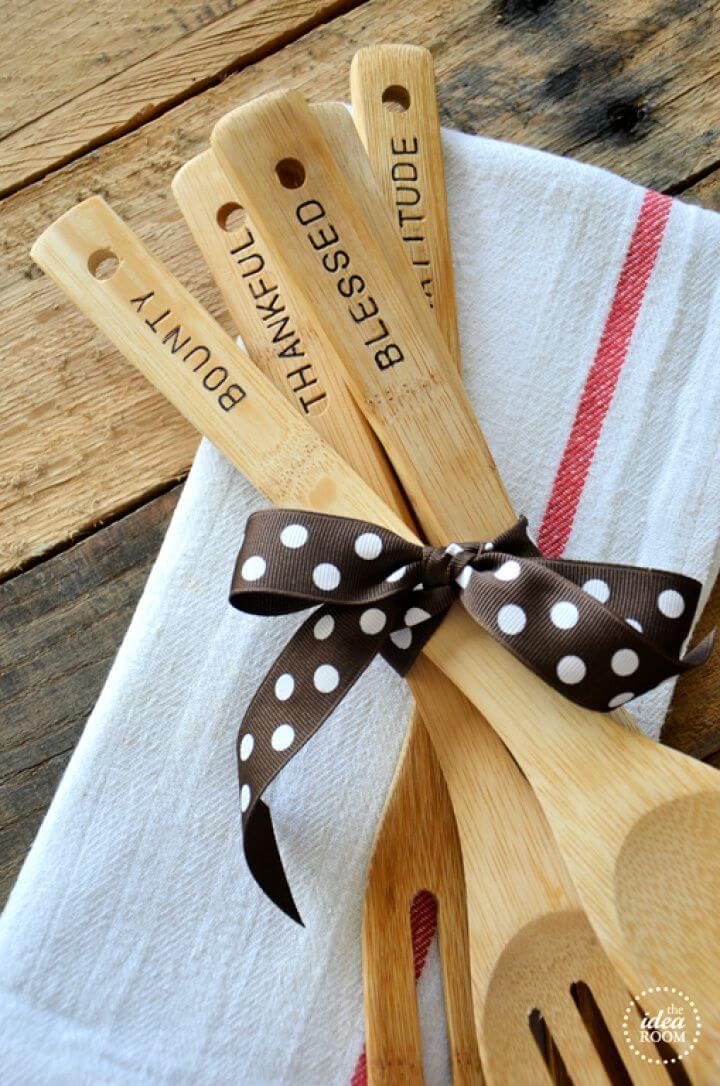 Please a person who wanted to be a professional chef or a big kitchen lover, with these personalized wooden utensils! Grab the wooden utensils or cooking tools then stencil them using ¼inch stamping set, grab it from the Harbor Freight! Fill stamped letters with a black sharpie! Use polka-dotted ribbon gift wrap, to tie them together!
Tutorial: theidearoom
How To DIY Painted Bottles: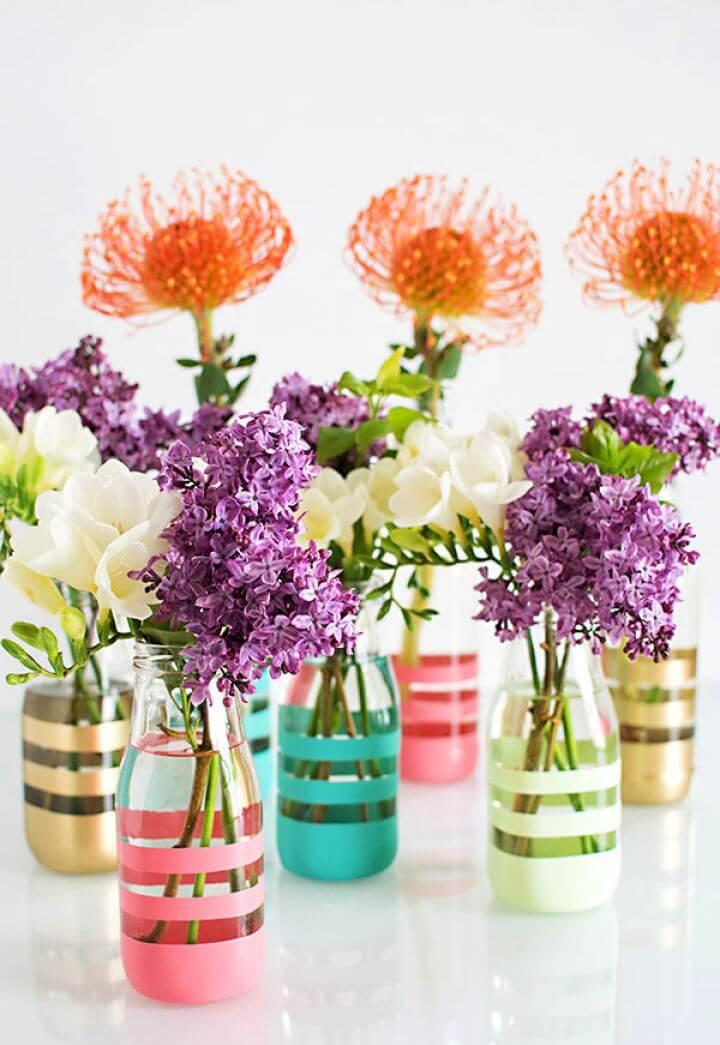 Do a smart decorative makeover of your glass vases just to bring colors to them! Update your boring glass vases with a colorful striped appeal! Easily create a painted striped look using masking tape and rustic oleum metallic paint in desired shades! Go with gold paint color for a posh appeal of bottles!
Tutorial: homeyohmy
Make Your Own DIY Stamped Clay Bowls: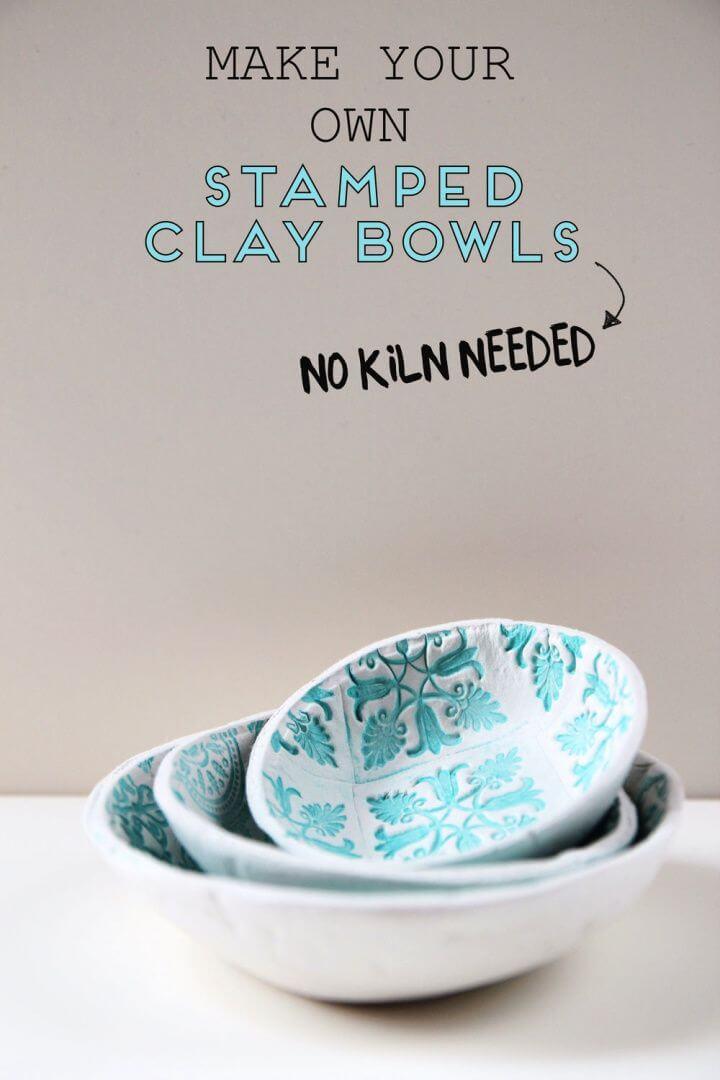 Opt for these stamped clay bowls if you need to organize or display your jewelry in an elegant and stylish way! Make the bowls using the air dry clay while using miniature bowls as molds! Next, personalize these clay bowls with your own selected stamps! Details here
Tutorial: gatheringbeauty
Winter Scene Cylinder Vase Decor: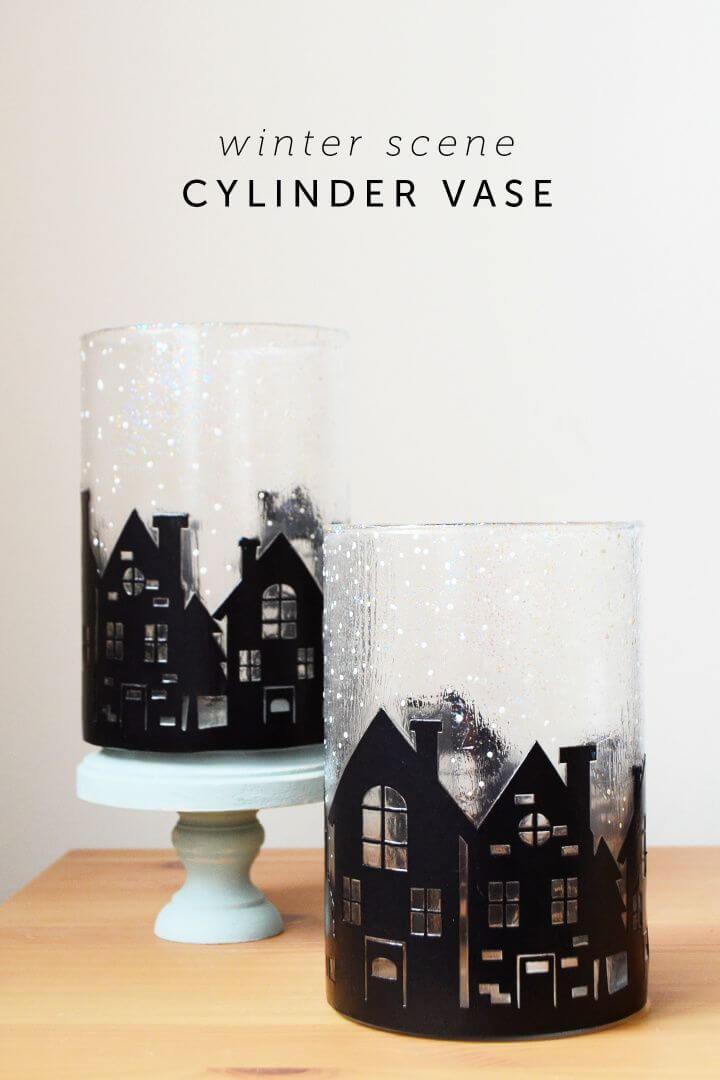 The most fascinating and adorable self-made decoration pieces ever will make you fall in love with the winters! Do a decorative makeover of cylindrical glass vases using mat mod-podge, acrylic paint, winter house border file, black cardstock, sparkle mod-podge, and hard coat mod-podge! Details here
Tutorial: modpodgerocksblog
Quick And Easy Way To Sew A Pillowcase: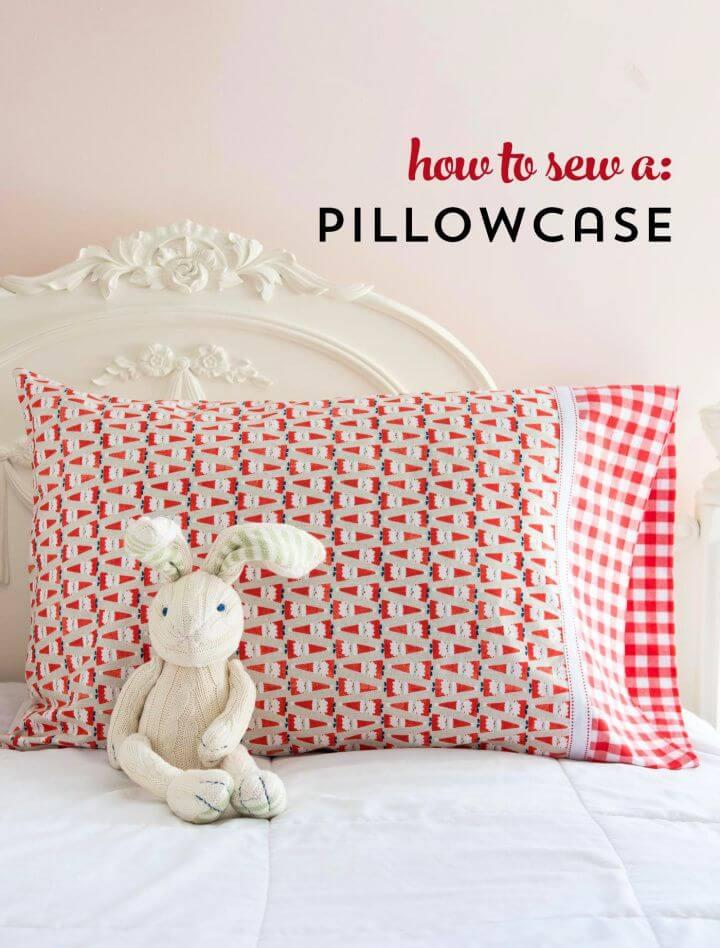 Jazz up your home decors with this easy to sew a pillowcase will bring tons of focal stimulation to a particular living area! Grab 1 yard of fabric for the pillow, ½ yard for pillowcase band and 1 ½yds of 1″ wide ribbon trim to sew this pillowcase, looking amazingly beautiful! Details here
Tutorial: polkadotchair
Simple To Sew Apron DIY Gift: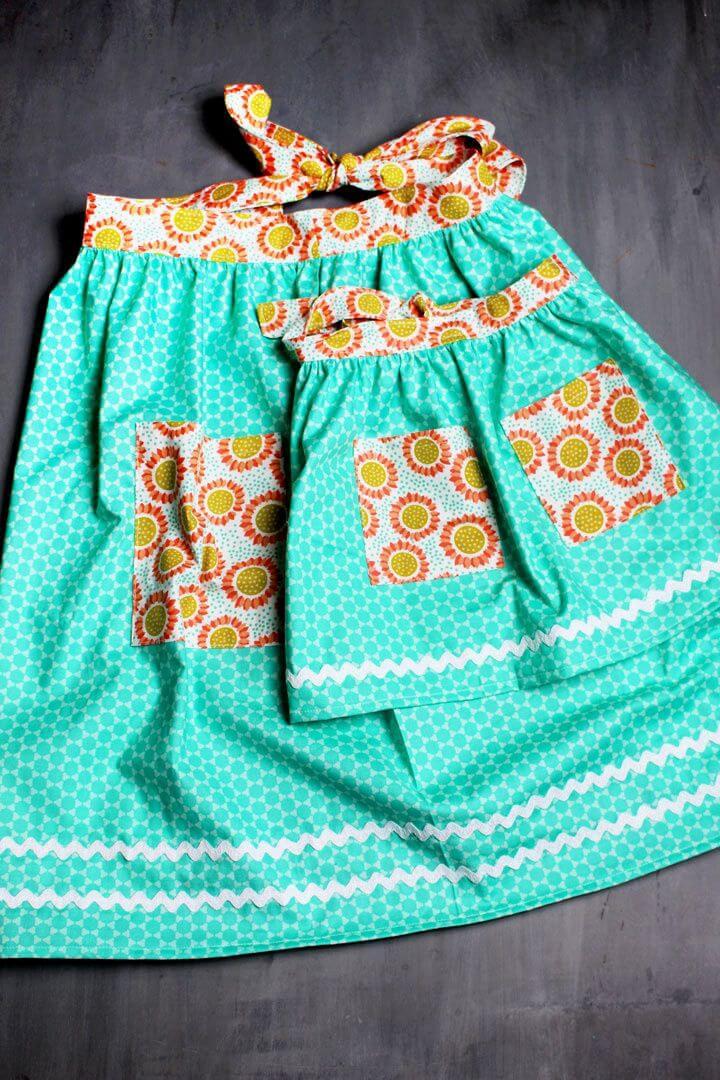 Win more love of a person wishing to be a chef by giving this apron gift, a sewing project for sewing loving adults! You need ¾ yards of the main fabric for the apron and ½ yard of coordinating fabric to sew waistband and pockets of this apron! Details here
Tutorial: welcometonanas
Make A DIY Galaxy Jar: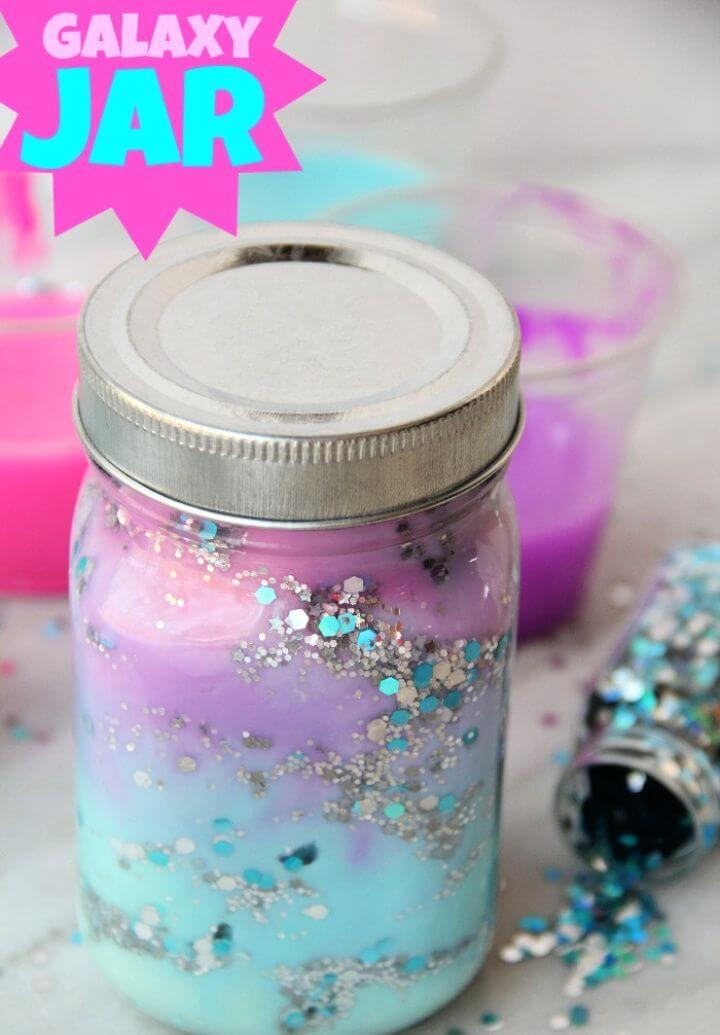 By simply stuffing the recycled Mason jars with the cotton balls and then pouring different shades of paint you can make this galaxy jar, an outstanding centerpiece a gift toy for kids! Don't forget to add silver glitter, chunky glitter and holographic stars for a complete galaxy appeal!
Tutorial: bitzngiggles
DIY Egg Shell Mosaic Vase: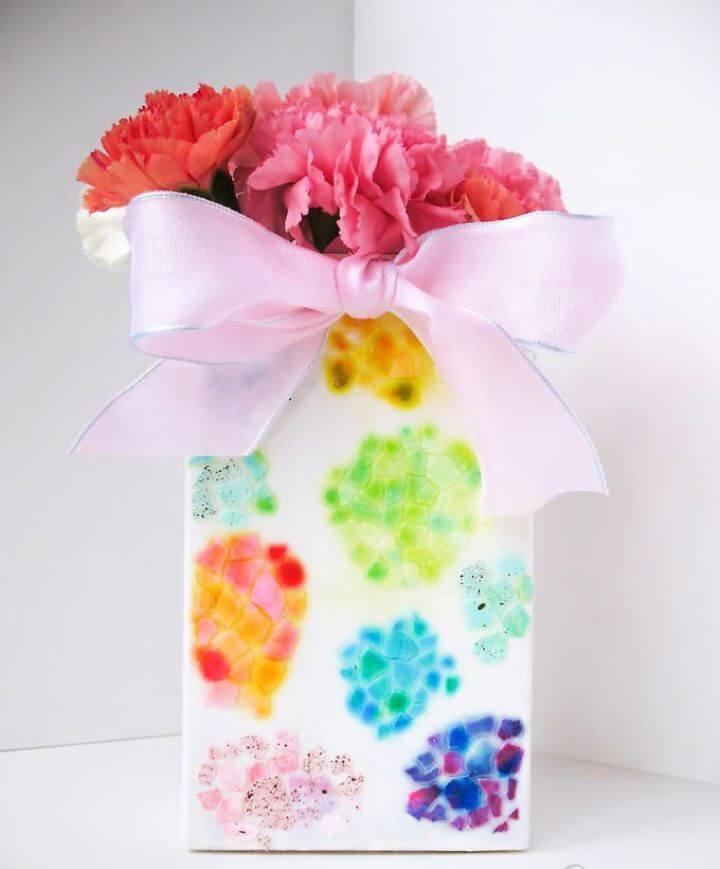 Are you in love with the colorful mosaic effect? Achieve it on your decorative vases using the recycled eggshells! Paint your vase container with white paint for a lovely blanket white background! Next, glue the painted eggshells on it for lovely mosaic patterns! Finish with a pink ribbon bow!
Tutorial: craftsbyamanda
How To Make Your Own DIY Glitter Heart Jars: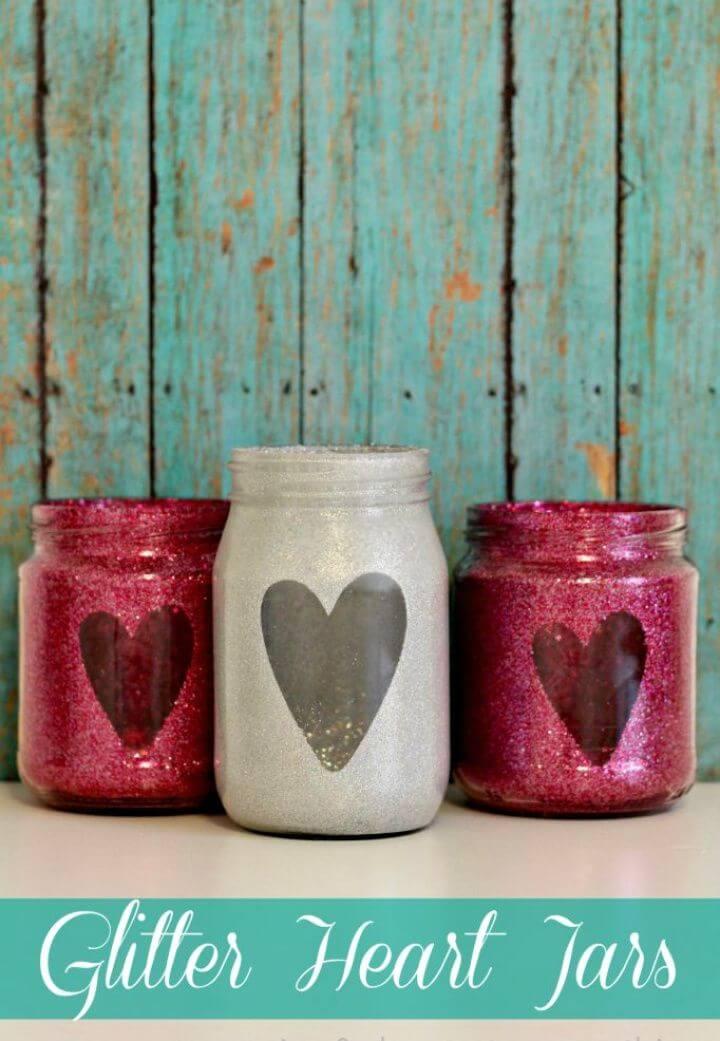 The best Valentine's Day decorations and gifts to make at home using recycled Mason jars! Adhere the front sides of Mason jars with vinyl hearts and then layer the spray adhesive all around! Next, sprinkle glitter and add lights inside the jars to appear through the blank areas! Details here
Tutorial: organizeyourstuffnow
How To DIY Heart Tote Bag: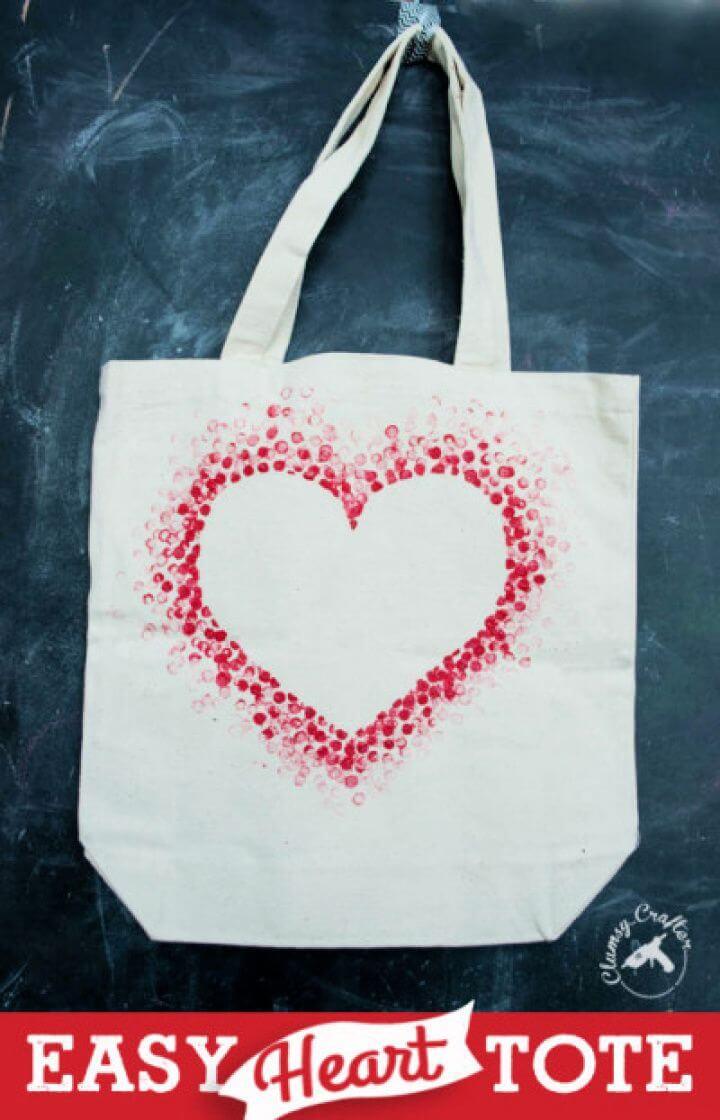 Personalize your totes with a painted or stamped heart monogram, will bring love in the air! Just cut a cardboard or paper heart and tape it on the front side of your tote! Next, dip the rubber back of a pencil in reading painted and keep on adding dots all around the heart shape!
Tutorial: clumsycrafter
How To Upcycled Globe: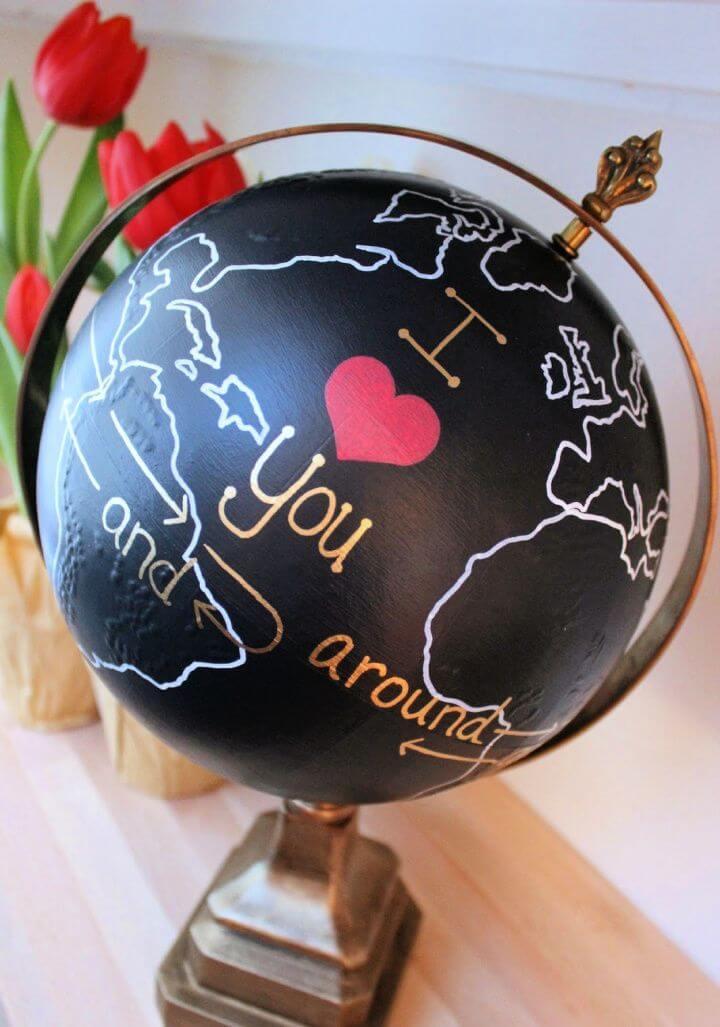 Having nothing to do with your old map globe? They are not the scraps anymore as you have this cool DIY hack to upcycle them into lovely home decorations! The idea is to do the decorative makeover of a map globe, so it will appear graceful! Paint a globe, trace your favorite things and paint love messages!
Tutorial: drivenbydecor
Easy And Simple DIY Pallet Valentine Art: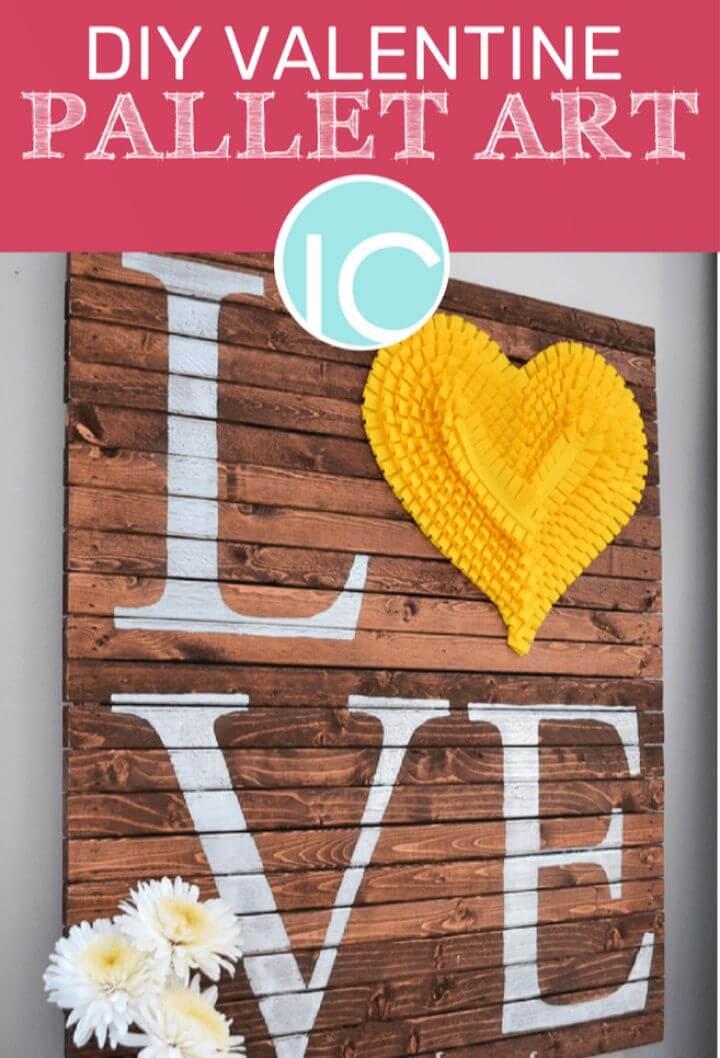 The rusticity of wood rocks here for bringing the love vibes to a wall! Make the interesting rustic background for this Valentine art using recycled wood pallets, stencil love letters on it and make the 3D heart shape using fringed long cut pieces of an old t-shirt! A great adult craftipng project!
Tutorial: infarrantlycreative
Flower T-Shirt Rings: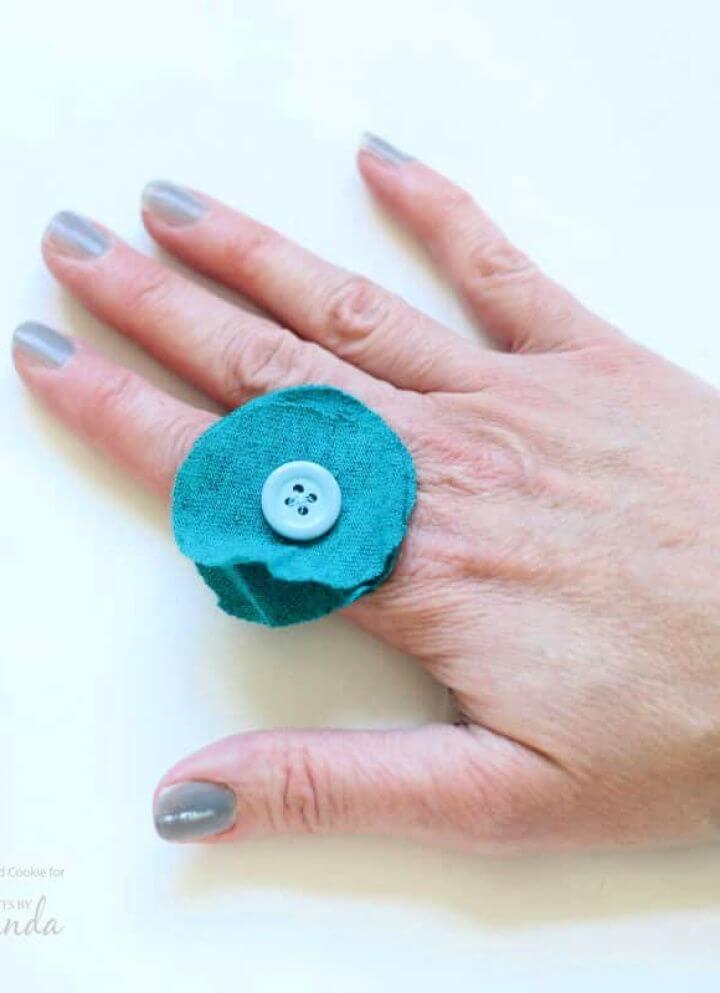 Recover great jewelry items too out of your old t-shirts! Rock your fashion by wearing these fabric hand adornments, the flower t-shirt rings! Use a long cut t-shirt strip to make ring base, top it up with stacked fabric circles ending with a button top! A cool and inexpensive ring idea!
Tutorial: craftsbyamanda
Beautiful Painted Pumpkin Acorns: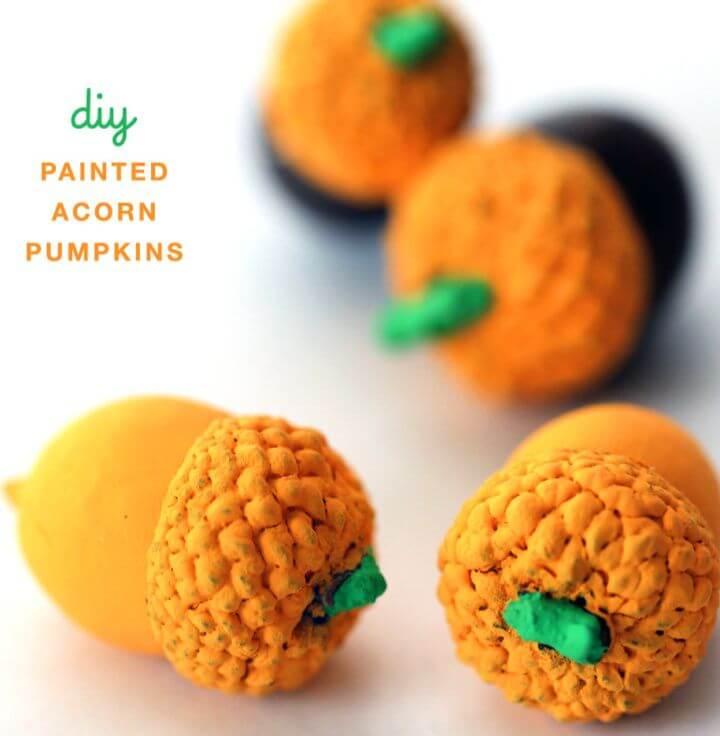 All fun-loving adults can do this easy painting project that helps get the perfect fall decorations! Just paint the acorn in green and orange colors for a pumpkin-like a hue to gain acorn pumpkins, which will be the best embellishment or decor for fall! Details here
Tutorial: gigglehearts
How To Make DIY Love Sign: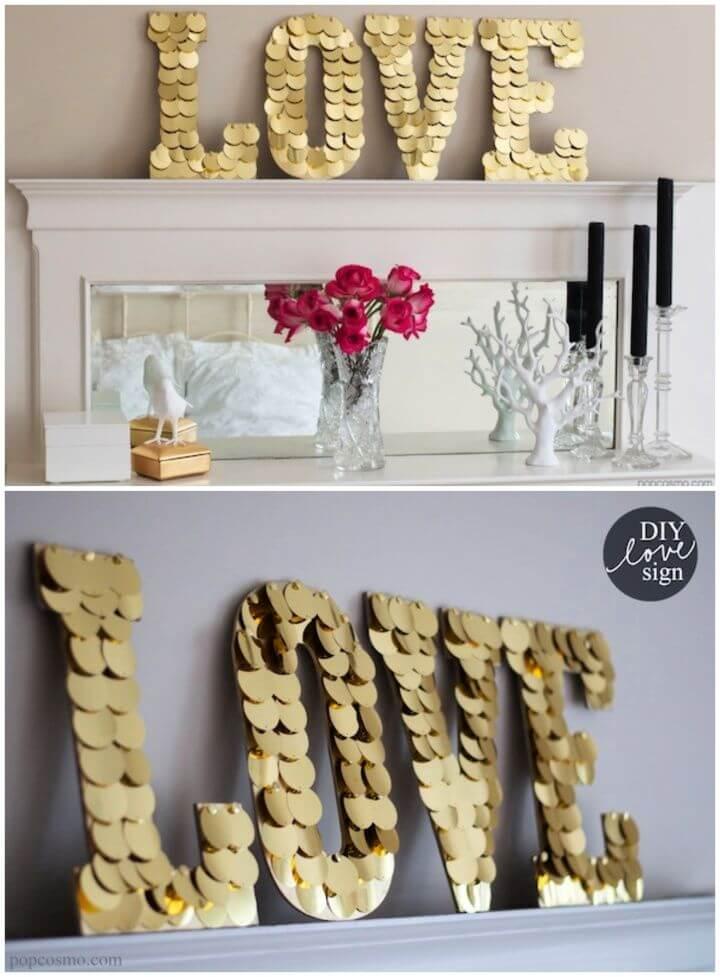 Make expensive-looking love signs and wall art pieces at home without getting a bit expensive! Grab the wooden letters of choice! Sand, prime and paint them for a lovely background color! Next, cover them with gold discs, hold them in place using gold thumbtacks! Details here
Tutorial: popcosmo
DIY Broken Heart Valentine's Day Piñata: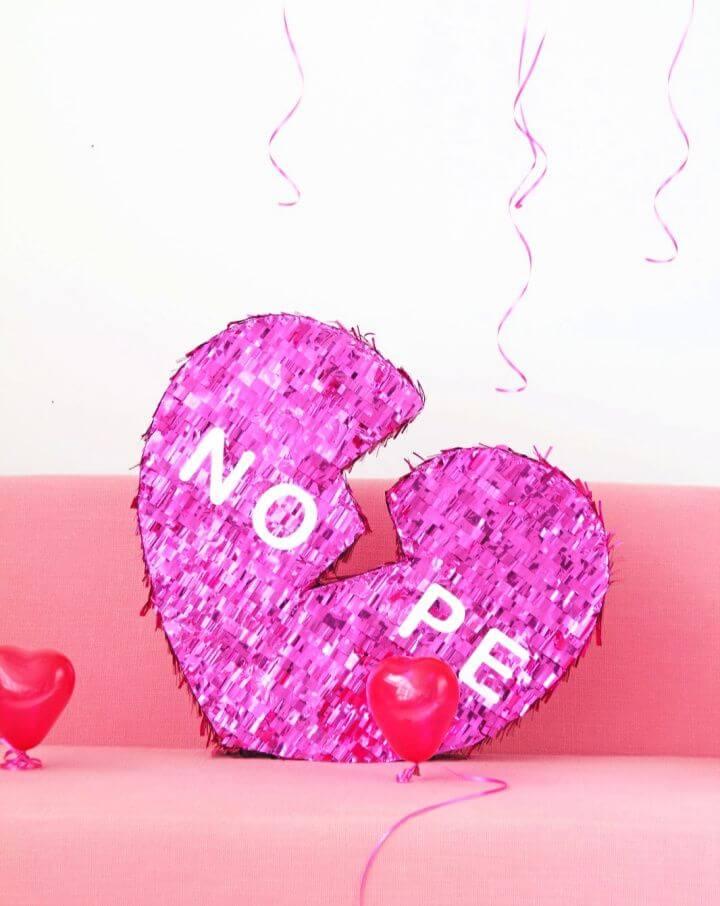 Celebrate the LOVE day with this lovely broken heart Valentine's Day Pinata, quite something easy and fun to make! Make the 3D broken heart shape using cardboard pieces, stuff the candies inside and then cover it up with metallic mylar paper, should blast to shower candies!
Tutorial: awwsam
How To Make Soap On A Rope: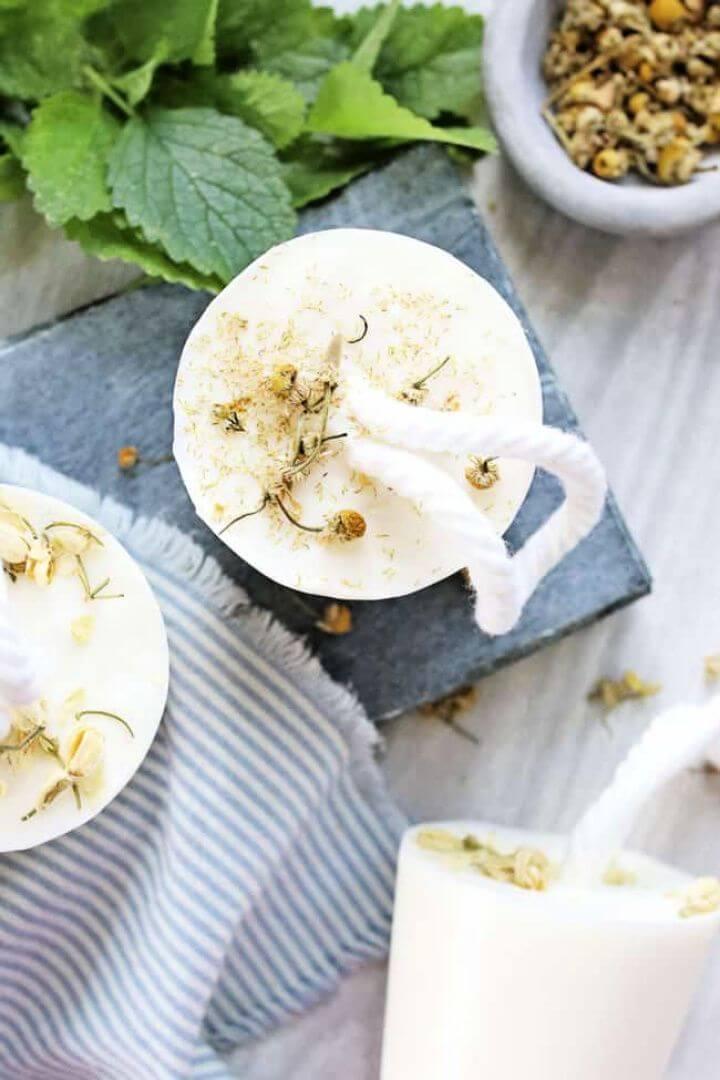 Remix your soups for a better version of them, will make sweet gifts too! Melt your soap and pour it in empty containers! Mix grapefruit peppermint, dried chamomile flowers, and rope handle to make these soaps on the ropes gifts! A creative and fun adult craft!
Tutorial: helloglow
How To Create A DIY Pumpkin Golf:

Spice up your golf game routines with this pumpkin golf, another smart adult craft project! Grab a carvable pumpkin, red felt, a golf toy set, an x-acto knife to craft this sweet gold game set based on a pumpkin theme! Here this scary pumpkin will make a perfect Halloween decoration!
Tutorial: agirlandagluegun
Potted Plant Accents-Hand Painted Rocks:
Make your planter pots look more interesting and gorgeous with these hand-painted rocks. You can get some stones and pebbles from a nearby lake and paint it with some pretty patterns and designs using some acrylic paint and brushes. The best thing is that you can share this project with your kids too.
Tutorial: makeanddocrew
Make A Fourth Of July Treat Boxes: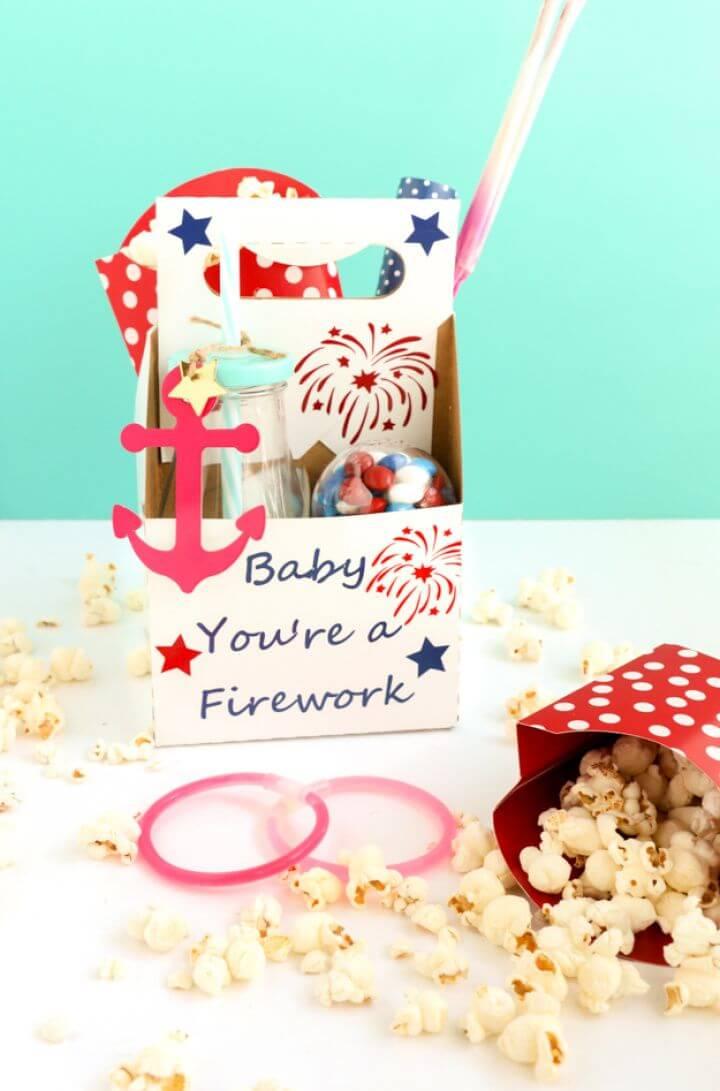 Your kids are going to be more than happy while having these lovely Fourth of July treat boxes. The gorgeous vinyl work in blue, red and white looks so cute on this handmade treat box. Fill it with some yummy snacks and candies for that perfect firework gift. Details here!
Tutorial: akailochiclife
Mini Pinecone Christmas Trees: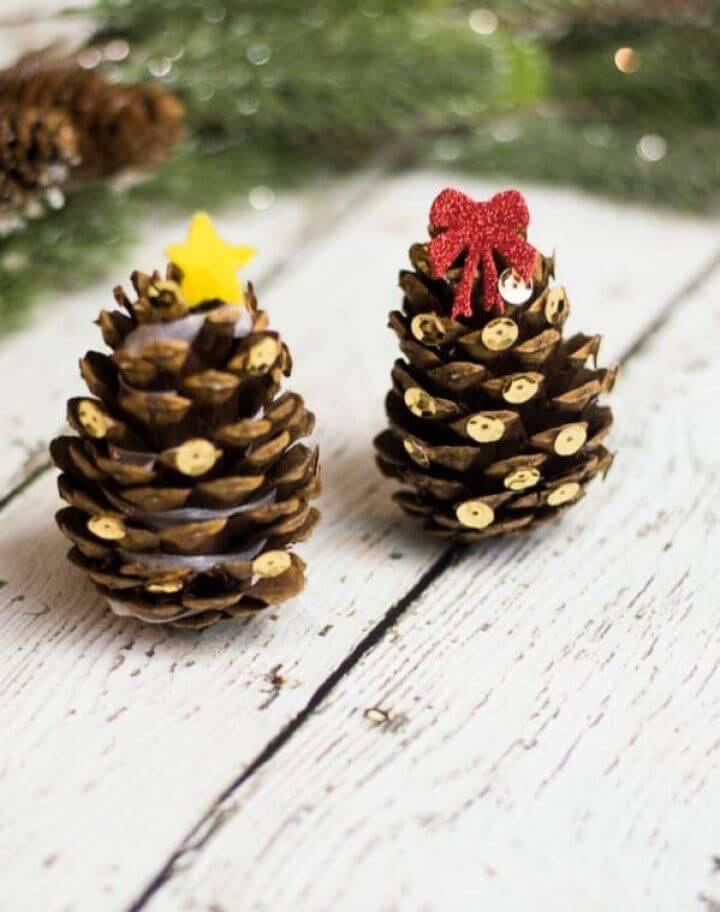 Bring some miniature Christmas tree décor to your home tables with the pinecones. Just decorate the pinecones with the sequins, stickers and the pom-poms and they are ready to look just so adorable and cute standing on your table. Check out the details here!
Tutorial: jennakateathome
How To Make a Woven CD Dream Catcher: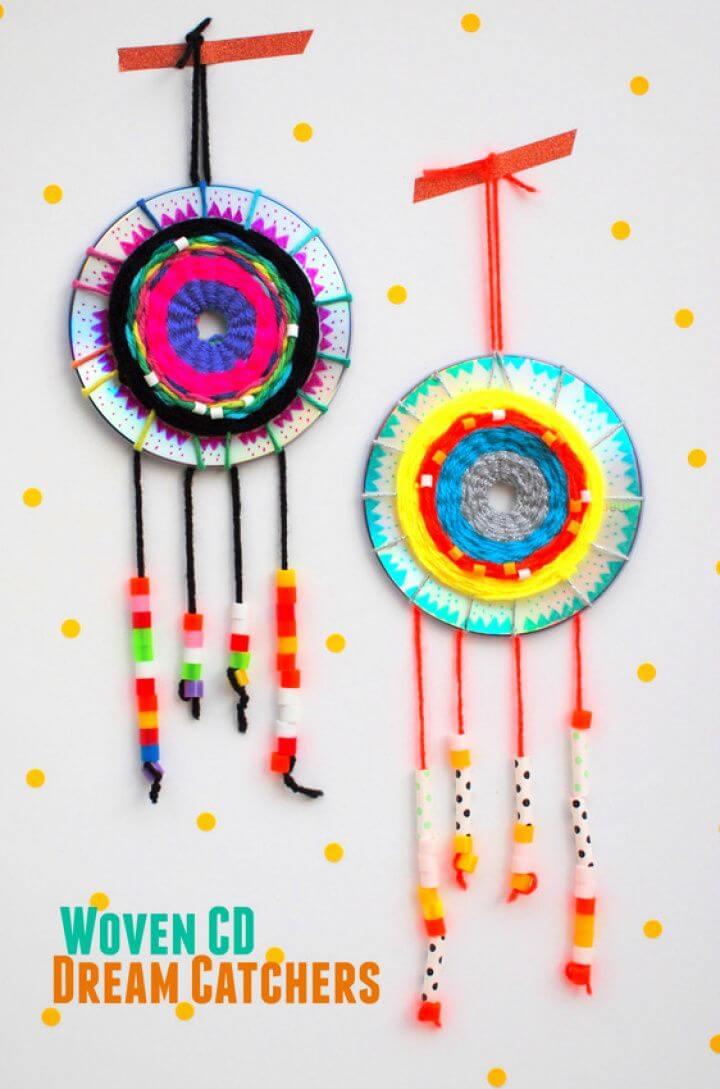 No matter how many grown-ups we are going to love making the dream catchers. Here are these cute and colorful CD dream catchers that are super easy and so much fun to make on a summer Sunday. You need CDs, colorful yarn and colorful beads to shape up these lovely dream catchers on your own.
Tutorial: pinkstripeysocks
Milk Carton Herb Gardens Tutorial: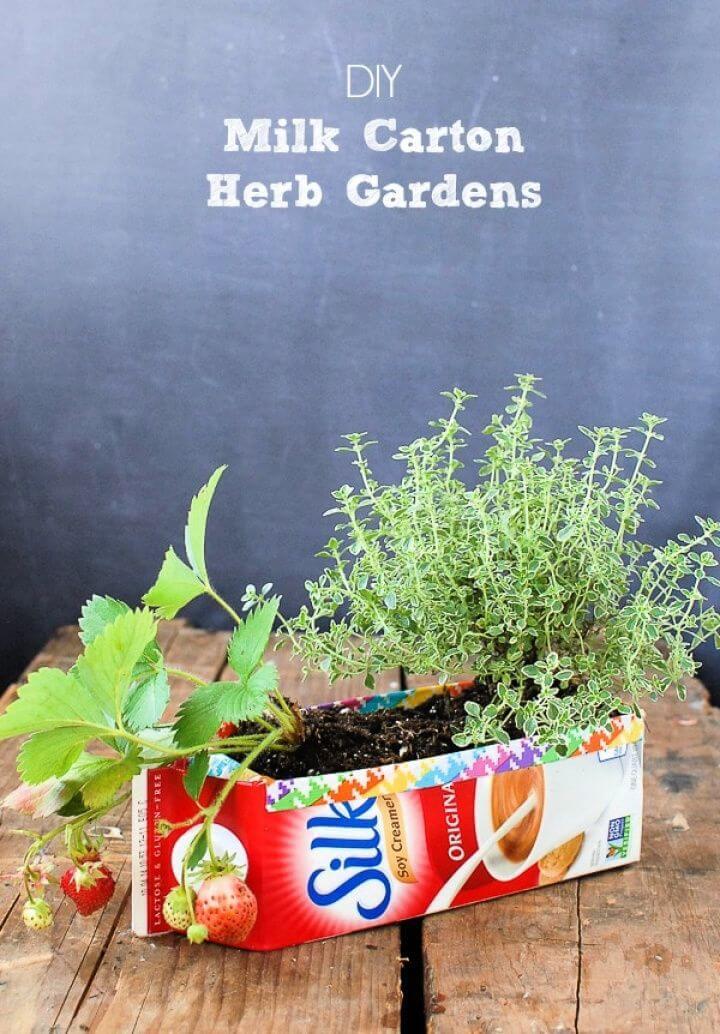 Here is how you can make the most out of your empty milk boxes. So grab the milk cartons, tear them up on one side and with some soil you can plant your favorite herbs inside. You can use a bunch of the milk cartons to plant all your favorite herbs and create a perfect garden. Details here!
Tutorial: boulderlocavore
How To DIY Witch Hat: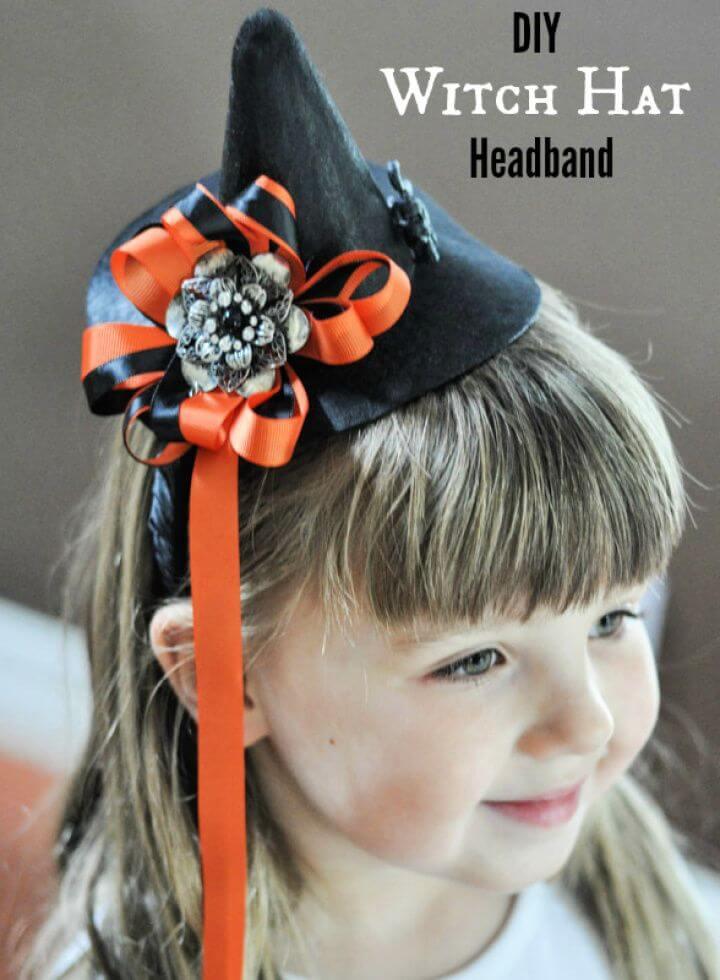 Let your little girl be the cutest witch on the Halloween and this pretty witch hat is going to add oodles of charm to her dress up.  A plain black witch hat is decorated with a black and orange ribbon, a flower brooch and a miniature cat. Check out the details here!
Tutorial: consumercrafts
How To Make A DIY Paper Mache Pots: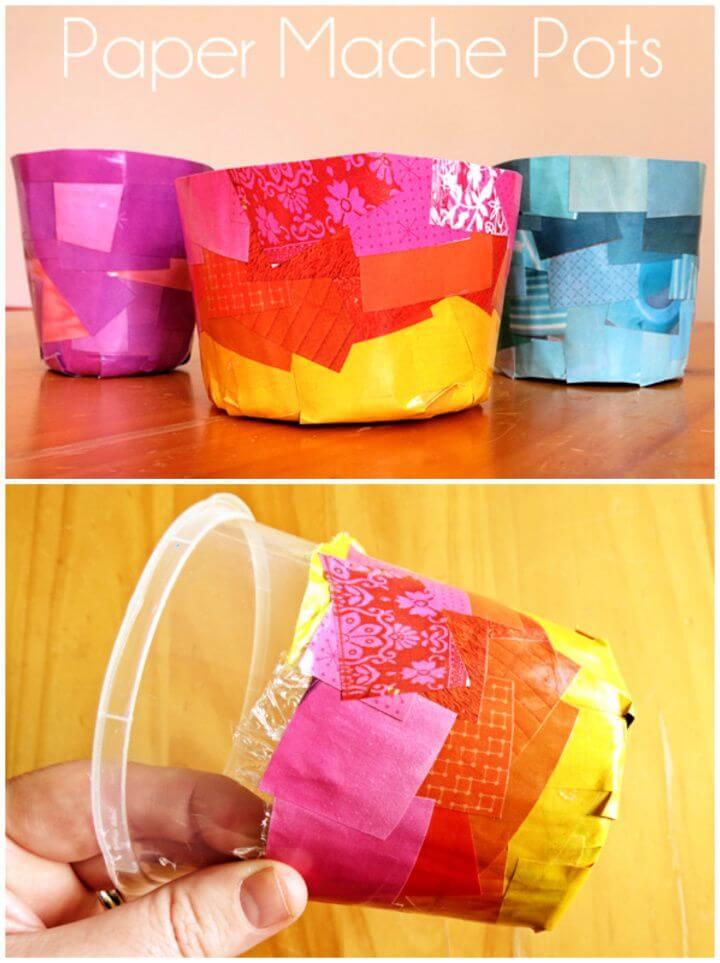 Here is how you can make the most out of your old magazines and books. So it's time to recycle the magazines and create these lovely and colorful paper mache pots. You can use these colorful pots to hold your jewelry, kid's stationery or any other knick-knack stuff. Details here!
Tutorial: childhood101
DIY No-Sew Simple Fabric Bracelet Tutorial: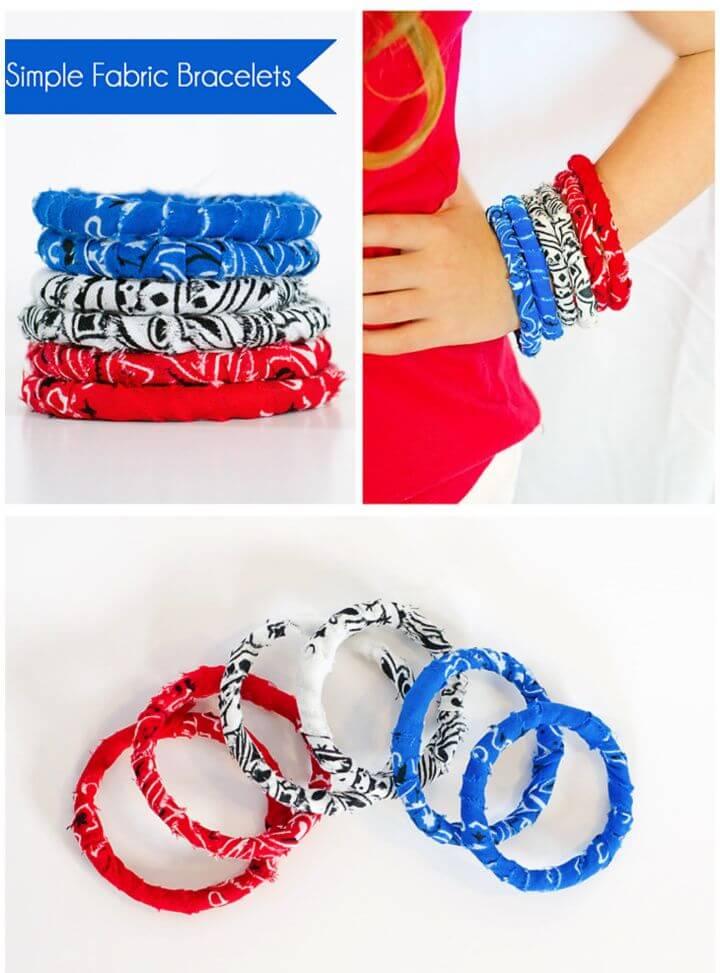 Summers are here and we would love the colorful jewelry and here are these DIY now sew simple fabric bracelets to make and flaunt. Using colorful fabric strips, fishing tubes and the lollipop sticks you can easily create a bunch of these handmade bracelets for yourself and to share around too. Details here!
Tutorial: scatteredthoughtsofacraftymom
How to Make Fabric Beads: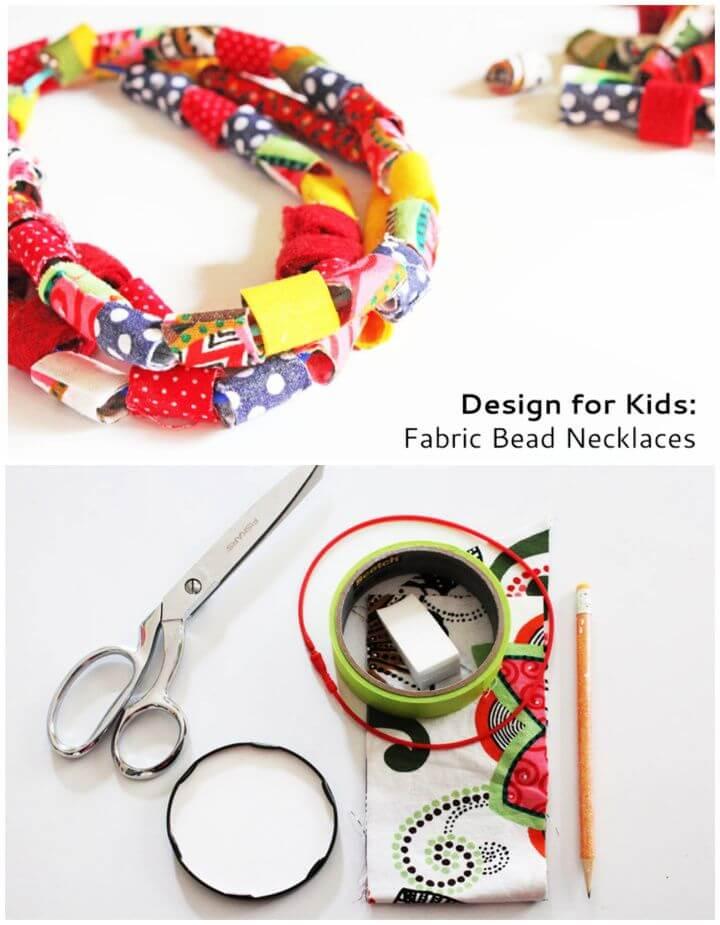 We have some colorful left out fabric during the summers that can be used to make some fun fabric beads. You need feasible things like glue and tape to make these pretty and colorful beads. Funky bracelets and necklaces are the things to rejoice out of these fabric beads. Tutorial here!
Tutorial: babbledabbledo
Easy DIY Rainbow Loom Bracelets For Adults: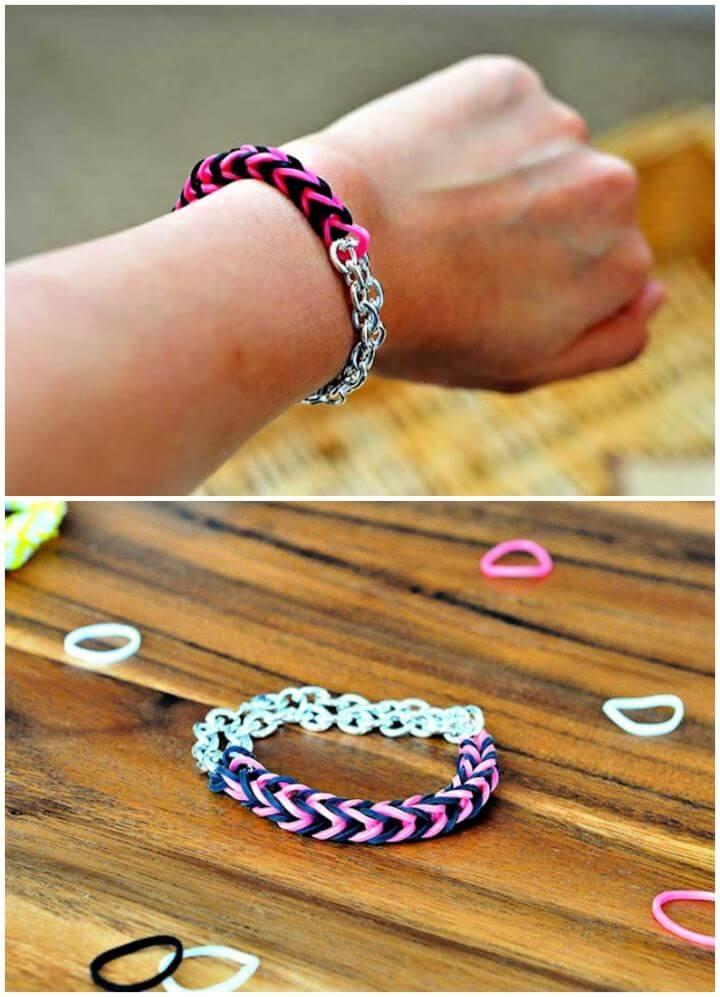 The adults can make some fancy bracelets to adorn their wrists with and these DIY rainbow loom bracelets are the best. With a bunch of colorful plastic bands and the rainbow looms you can easily work up this gorgeous and mature looking bracelet having a chain link too. How to here!
Tutorial: thecheesethief
No-Sew Bow Tie With Hair Bows: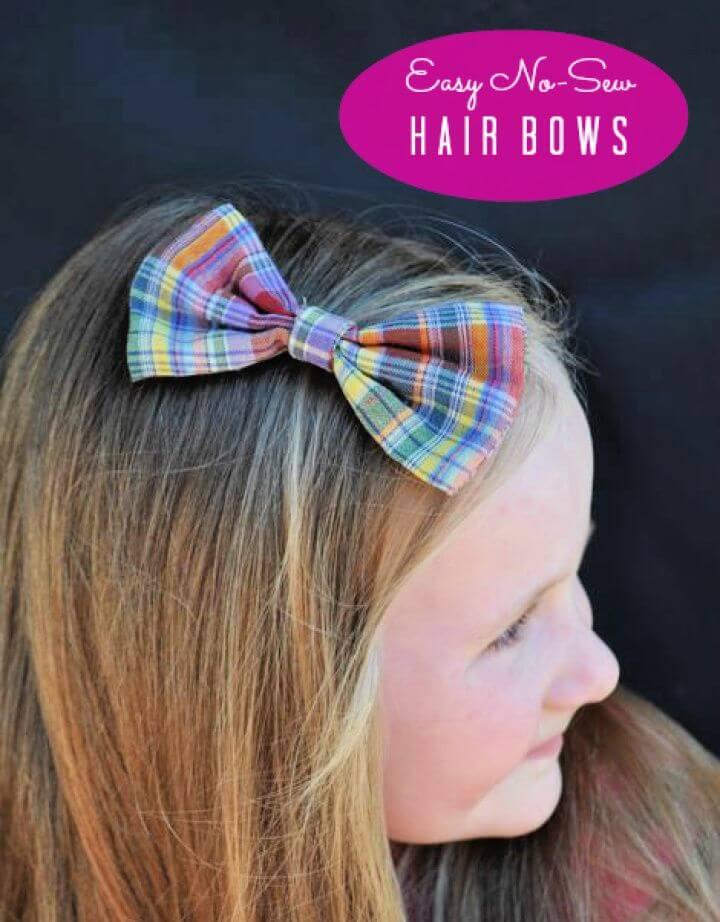 Little girls look so adorable with some pretty hair accessories like bands and bows and here is this no-sew bow tie for her lovely hair. You can use the left out fabric from her pretty summer dress to make the cute and matching hair bow ties and that too without sewing involved. Details here!
Tutorial: makelifelovely
DIY Bendable Fabric Flower: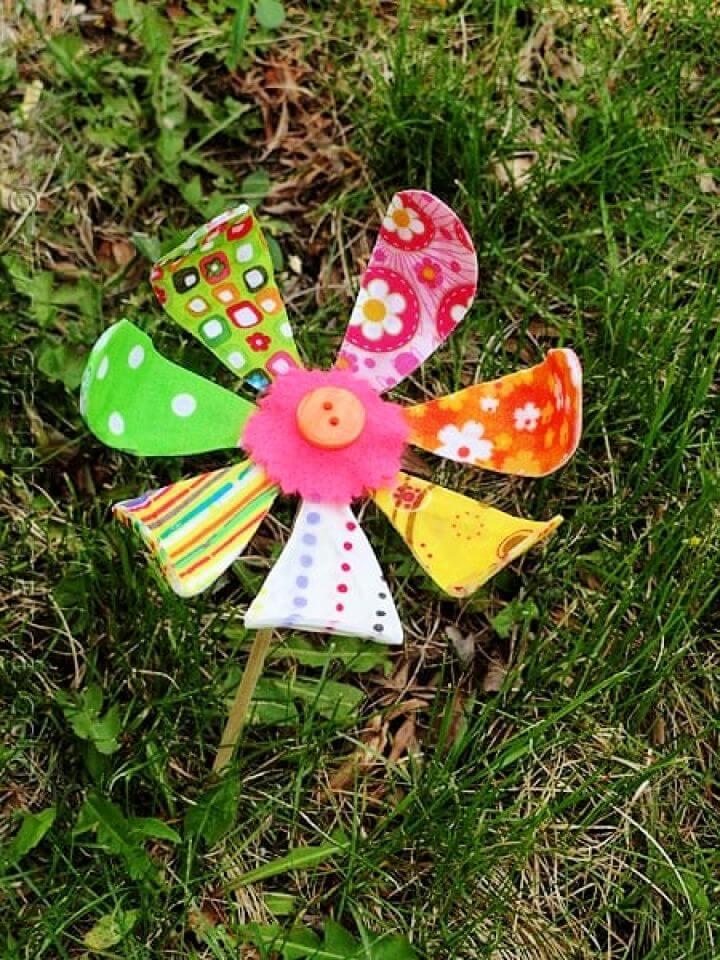 Summers leave us with a lot of cute and colorful fabric stash so make these lovely DIY bendable fabric flowers out of it. Using the fabric pieces and the pipe cleaners you can easily shape up these pretty flowers to be adorned more with buttons and ribbons. Get the tutorial here!
Tutorial: craftsbyamanda
How To Make Your Own Friendship Ear Buds: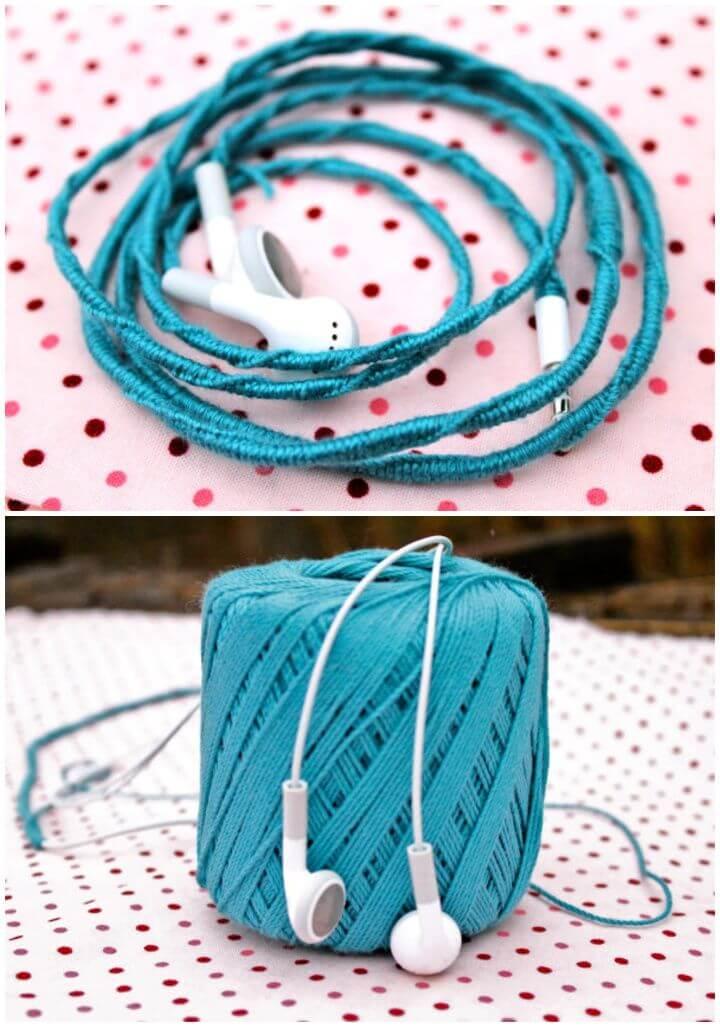 We all adore our earbuds and never want them to get hurt so protect them with this idea of friendship earbuds. Yes, you can wrap some colorful strings around the cords of your earbuds and protect them in a very fun and cute way. You can also use the idea as a friendship gift.
Tutorial: crownhilldaybyday
Make A DIY Rustic Twig Arrows: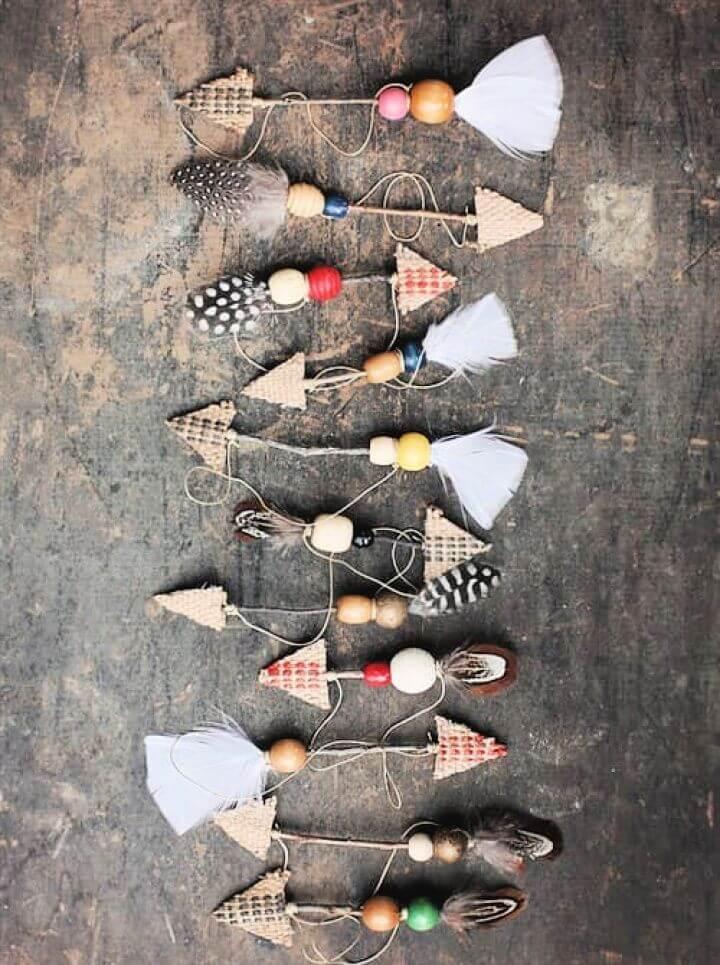 Bring some quirky appeal to your Christmas décor this time with these absolutely gorgeous and unique rustic twig arrows. Using thin twigs, feathers, hemp, wooden beads and feathers you can easily shape up a bunch of these rustic twig arrows to use on a tree branch or mount over the walls.
Tutorial: yellowblissroad
DIY Homemade Christmas Tree Star Ornaments: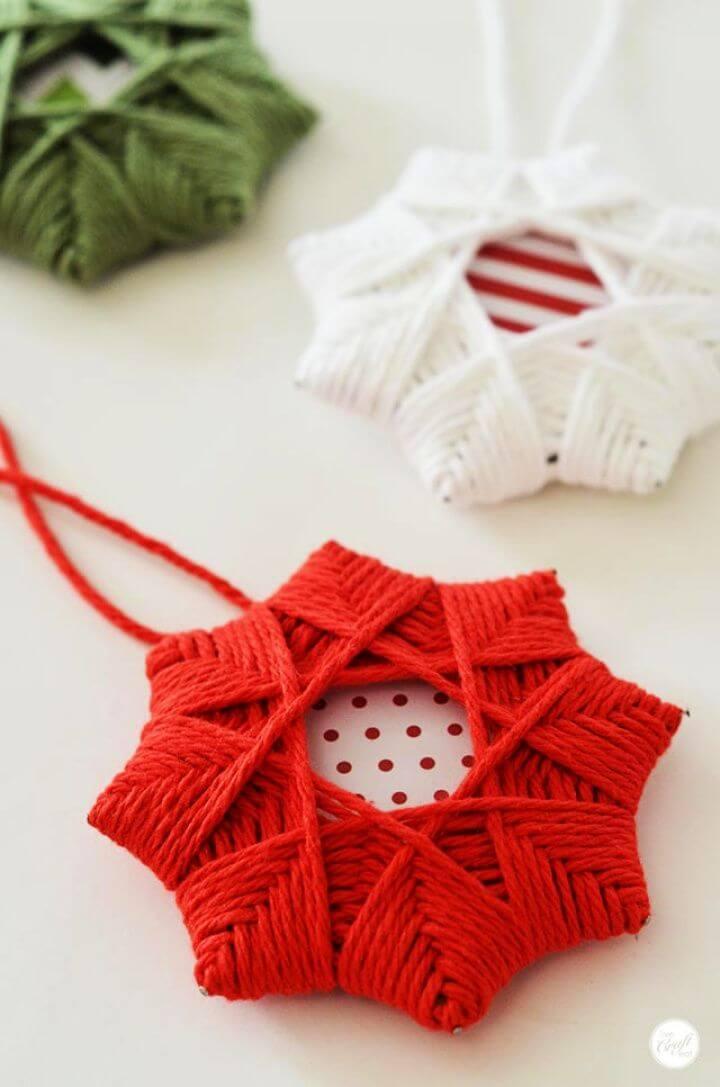 We all love playing with the yarn during winters and now you can do it for the Christmas décor with these gorgeous star ornaments. You need Christmas theme yarn strings, cardboard pieces, and scrapbook papers to create these lovely stars and decorate your tree with. How to here!
Tutorial: livecrafteat
DIY Shell Wreaths Tutorial: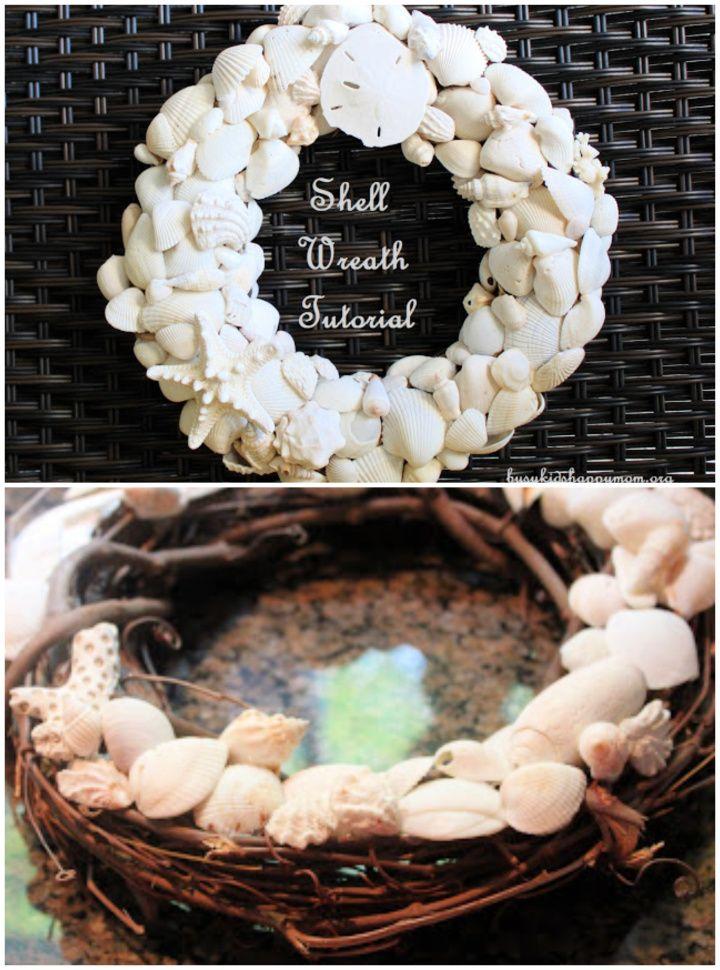 Make the most stunning and the coolest wreath ever with this DIY shell wreath tutorial. So all you need is your beach collected seashells and glue them on a grapevine wreath. The wreath is just perfect for your summer home décor for a party or just to welcome the summers in. Details here!
Tutorial: busykidshappymom
Wood Monogram Wire Bracelet: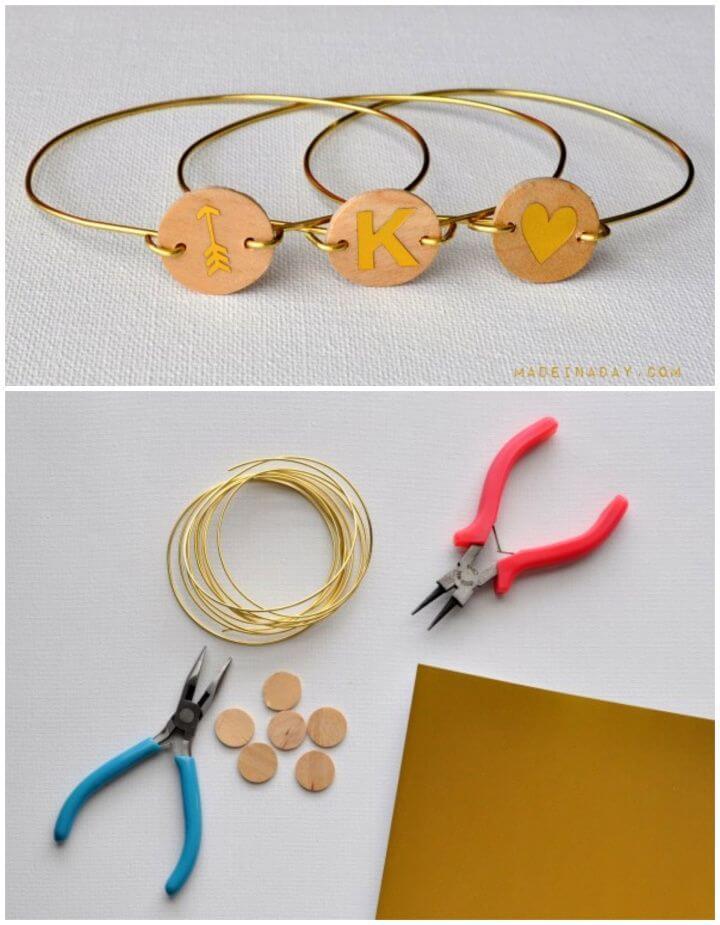 Want to make gifts for the adults? How about these gorgeous wooden monogram wire bracelets? Just get the monograms on some wooden circles with the name initials of your dear and near ones. Then using the thing wire you can shape up the bracelets and gift them around. Tutorial here!
Tutorial: madeinaday
DIY Floral Garland With Lights:

This gorgeous floral garland with lights would help you to decorate any of your spaces. So make one and bring some cute and romantic vibes by flaunting it over the shelves and the mantles. You need a bunch of faux flowers in your favorite hues and string lights to shape up this lighting garland.
Tutorial: thecraftpatchblog
Tissue Paper Flowers: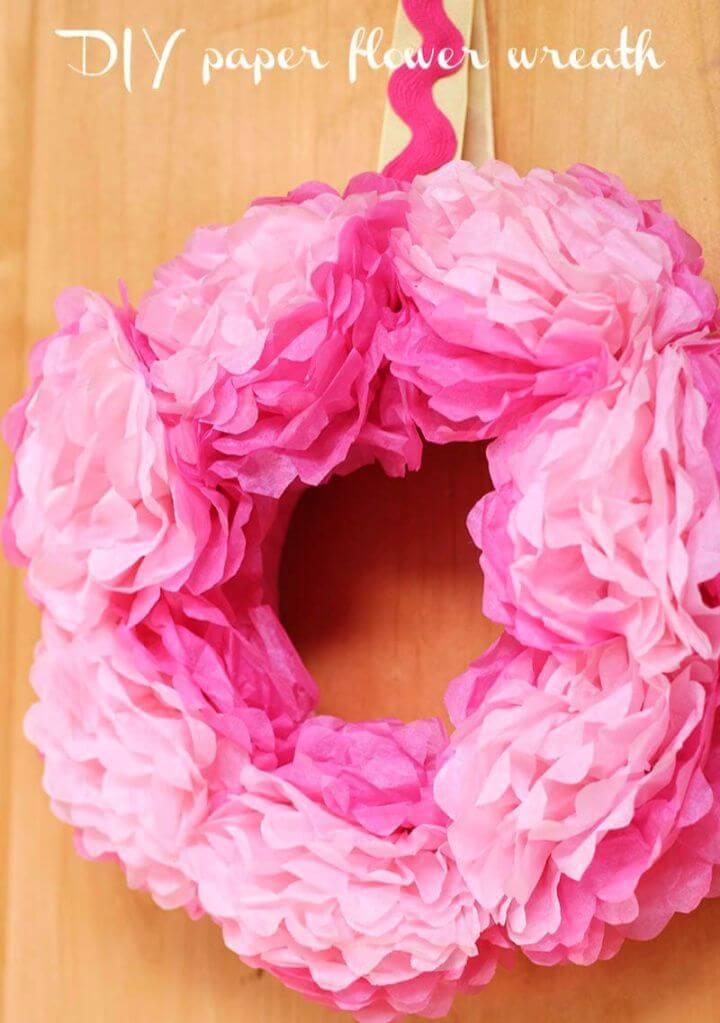 You do not need to buy those paper flowers of giant size to decorate your places for a party as you can make them at home. SO using a bunch of tissue papers in your favorite colors, a pair of scissors and the floral wire you can easily shape up these lovely flowers to funk up your party décor with.
Tutorial: iheartnaptime
Easy And Simple Phone Wallet Pattern: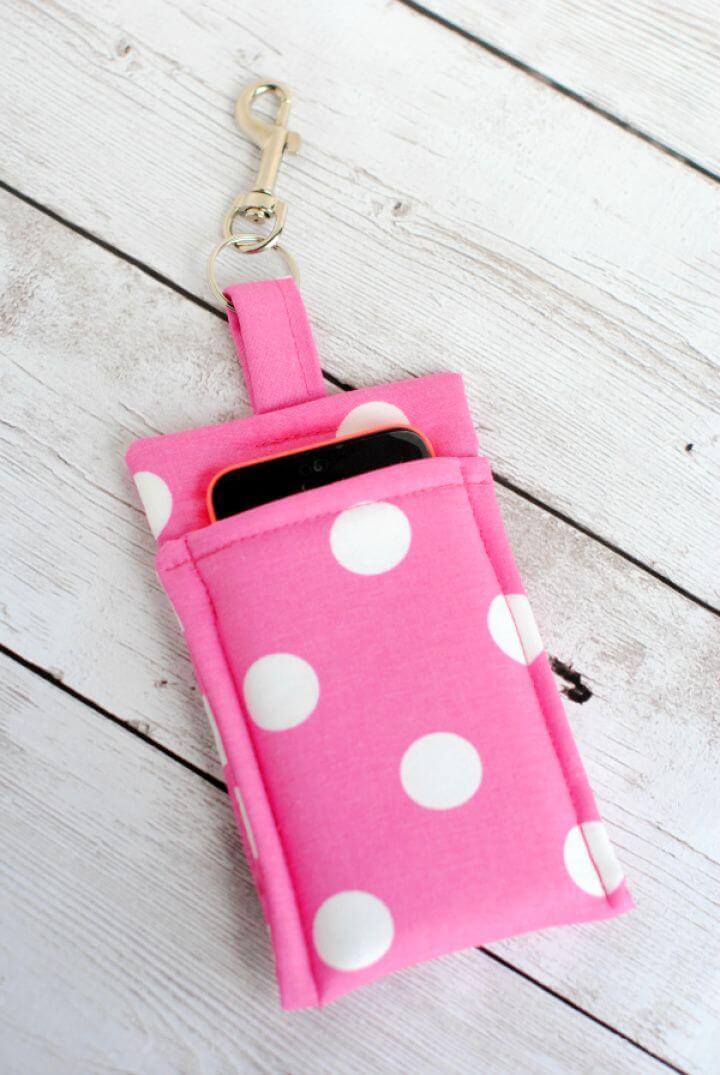 Protect and carry your mobile phones in the cutest way with this easy and simple phone wallet pattern. Using some cute printed fabric, fleece and the clasp you can easily shape up these adorable phone wallets for yourself and for the people around you care for. Details here!
Tutorial: crazylittleprojects
DIY Fabric Scrap Key Chain Tutorial: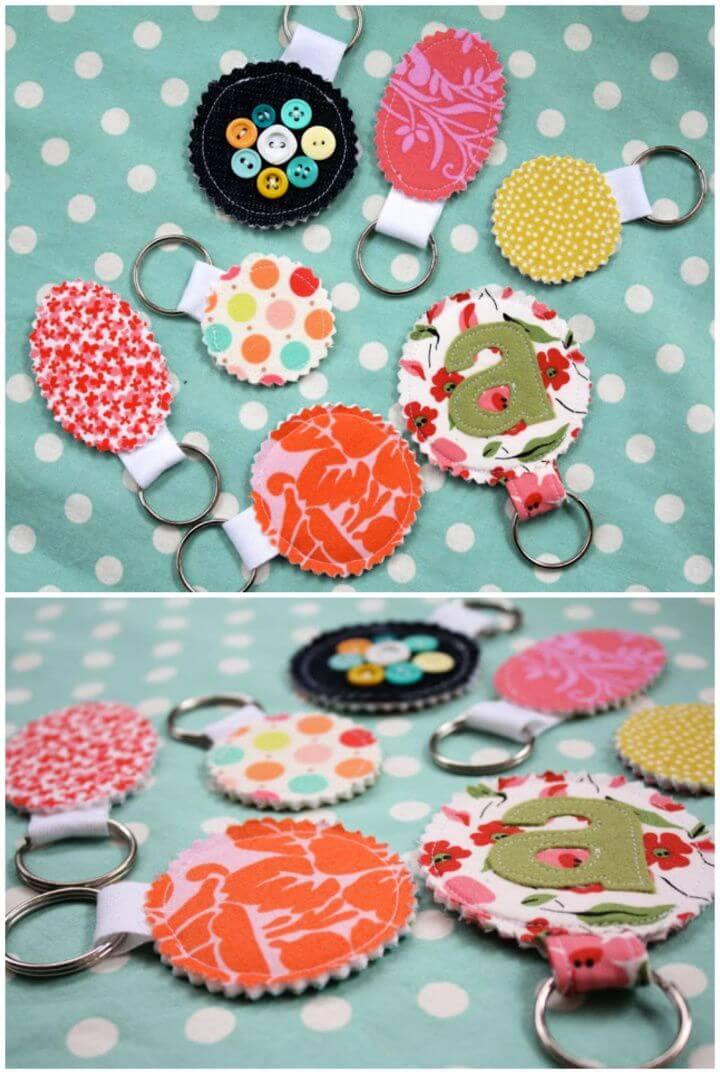 These cute and colorful DIY fabric scrap key chains can be the best party favors for your guests. Or you can use them as the pretty gift ideas for friends and family around the Holidays. They are super easy and cheap to make from colorful yarn stash, felt, key chains and the buttons for extra décor.
Tutorial: craftinessisnotoptional
Framed Flower Decor Made from Pine Cones: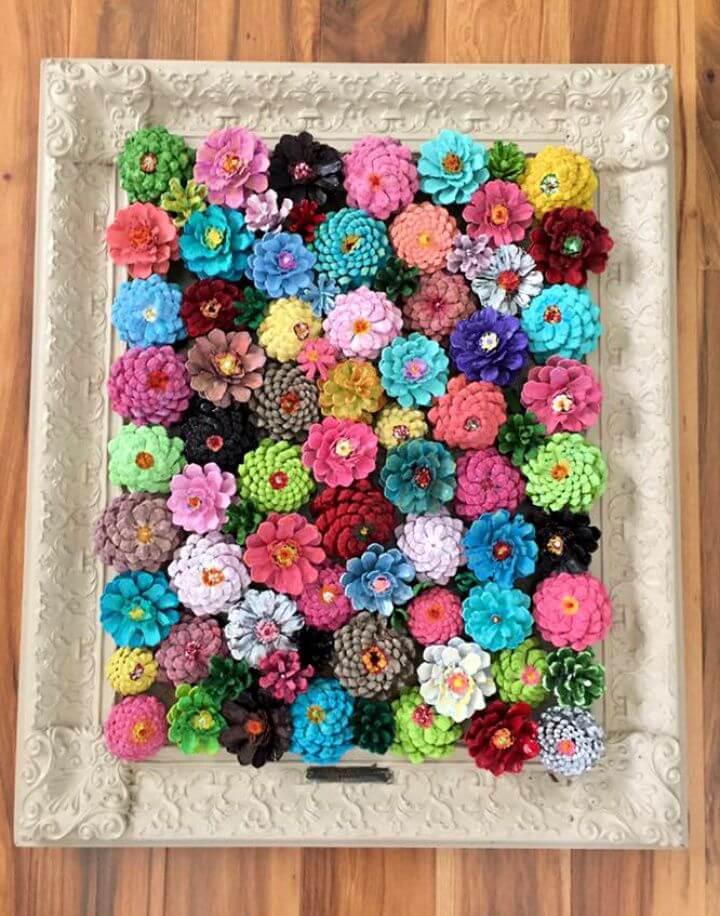 Pinecones are found for free around you but can also create some rich in style décor pieces for your home décor. Here is how you can rock your wall décor with this gorgeous framed colorful pine cones. Just spray paint the pinecones in bright hues and frame them up to mount over homey walls.
Tutorial: craftymorning